It was 2nd Sep 2016 and a long weekend was ahead of me. My Harley, which is named "Leo" needed a ride, a long one. So the plan was on. You should never say NO to your bike if you love it.
I did not have much options ahead of me when deciding the destination, as I have already covered most of the biking trials around Bangalore and I did not want to ride Leo more than 600 Kms (to and fro) as it was due for its 1st servicing.
So as per the weather conditions and the hotel availability, the destination decided was Kushalnagar + Madikeri = Coorg.
It was just me and my "Jane" on my mean machine, who started at 5 am on Saturday. Leo sang at about 80 kmph on an average and we came on the Bangalore - Mysore road crossing Nice road at the dawn. The ride till Mysore disappointed me and Leo was fierce too. The roads were crowded and Leo never made it more than at 110 kmph on the higher side. Though the ride was not as great as we have had in the past, we pulled off Leo at few of the sexiest cafes by the highway to make him and us comfortable.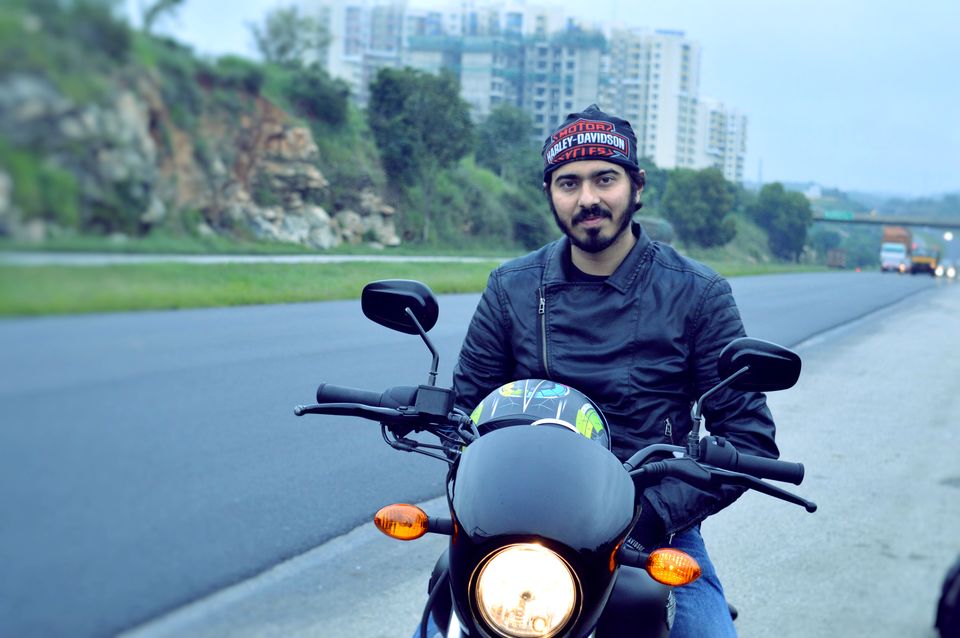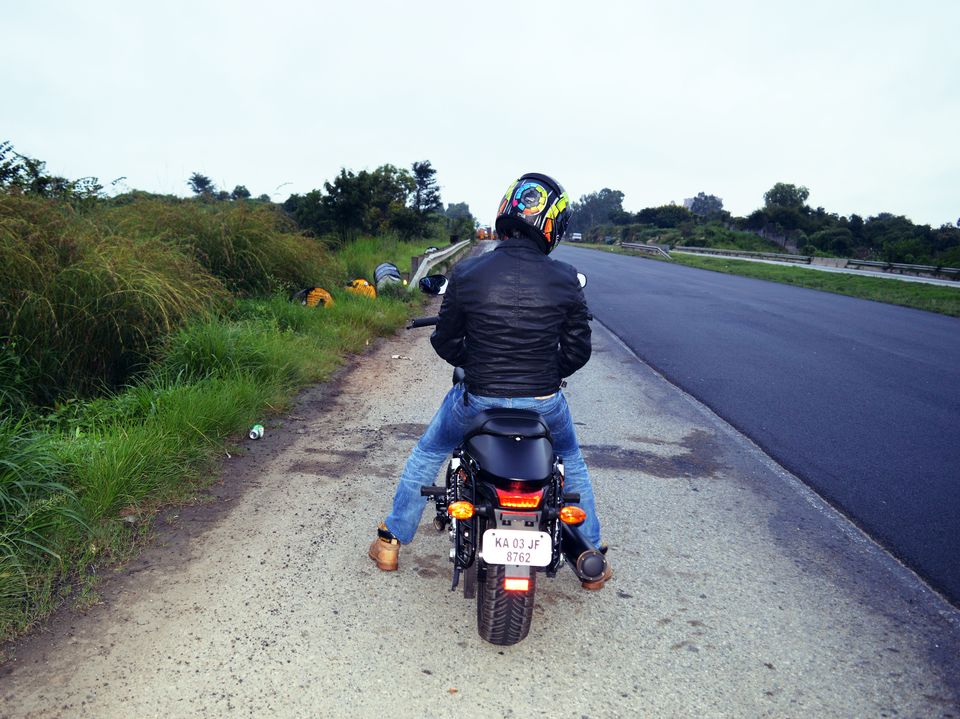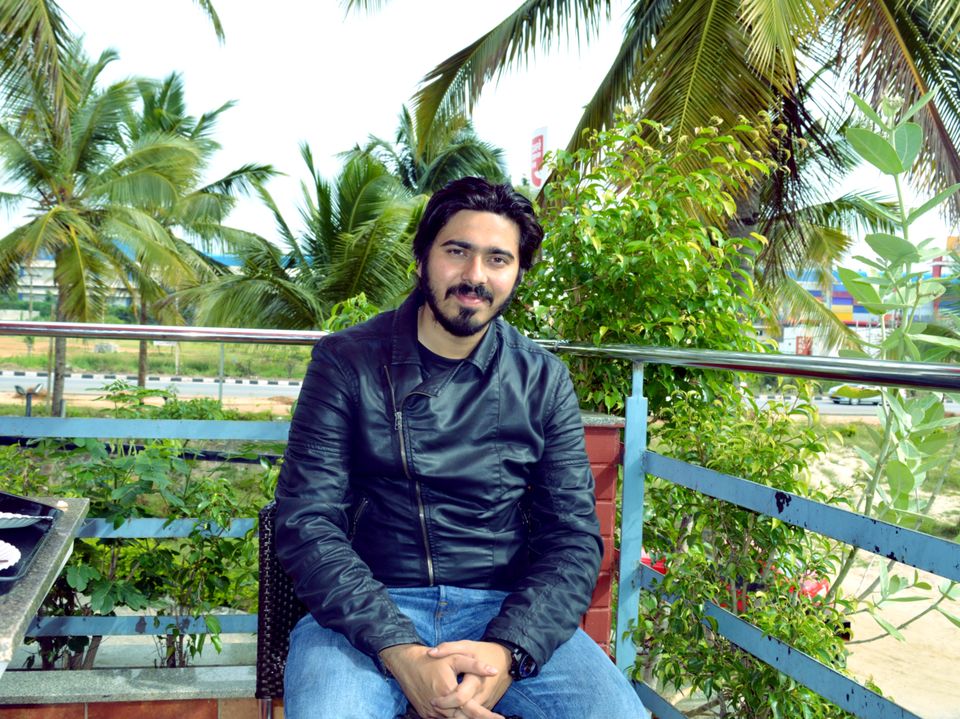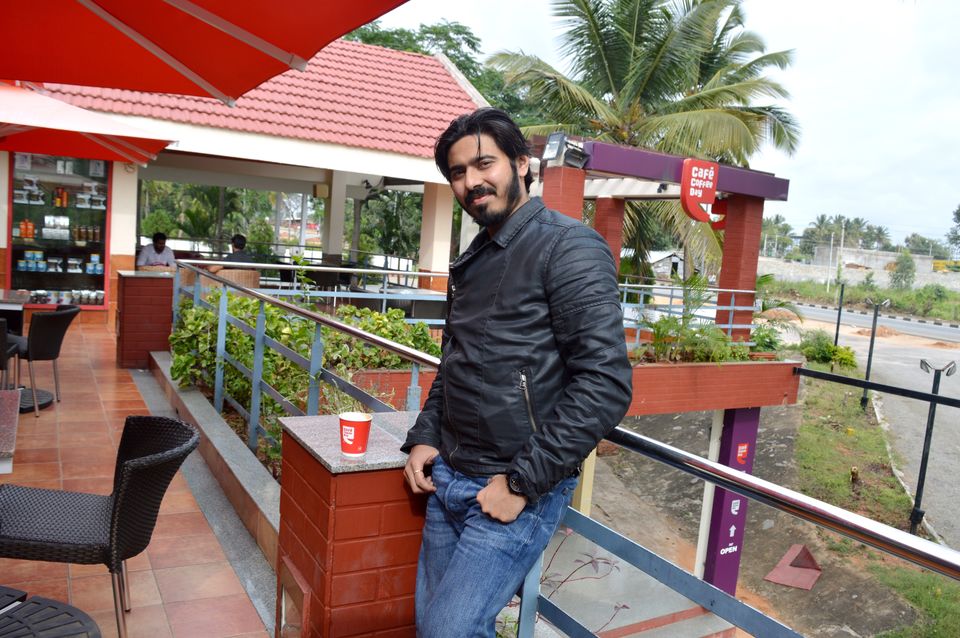 We cruised out of Mysore by 9:30 am and the road till Kushalnagar was a two-lane road, again not something you would want if your thirst for ride is still on. We had booked our stay in Kushalnagar so as to cover Bylakuppe monastery on the same day. We reached our home stay around 11 am and got freshened up and left for the monastery.
Bylakuppe is a Tibetan establishment and we were surprised by the pleasurable view of the colony. It seemed like a mini Ladakh, with the "Mani flags" all around the trees and roadways. We stopped at the monastery and were fortunate enough to be there when the little monks were praying. The hymns were so pure that I sat down and closed my eyes and felt like one among them. Ah.... this had to be the best part of the trip already. We visited some local shops which were a hub of exported products, but didn't buy anything. While moving out from the monastery, my hands on Leo's accelerator were rolling and Leo was roaring and making his presence felt. People started clicking pictures and shooting videos of us on the Harley, something which I have got used to now. Leo seemed as if he was blushing.After the monastery, we took a rest in the wilderness and the sleep was deep.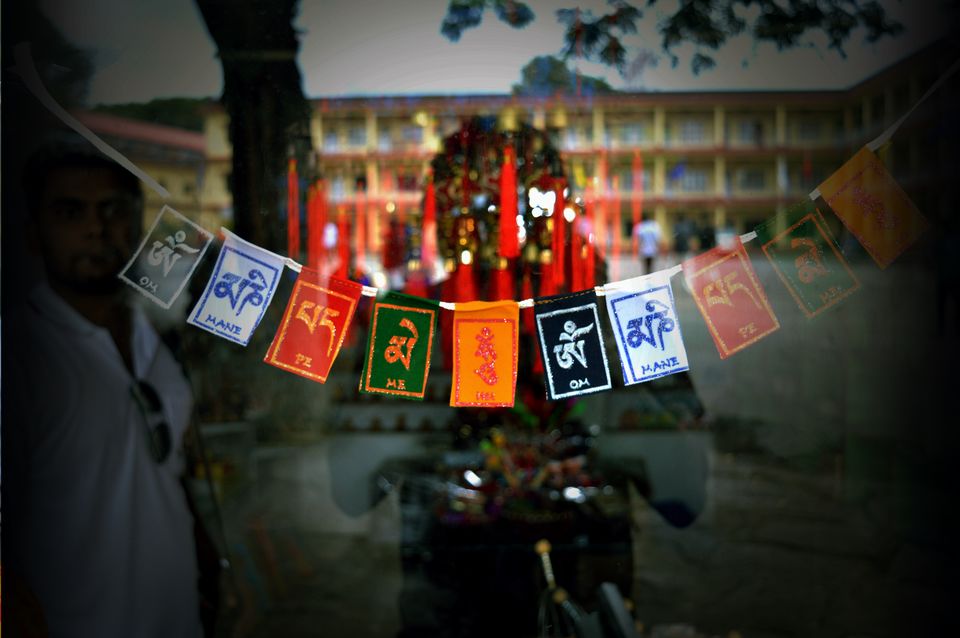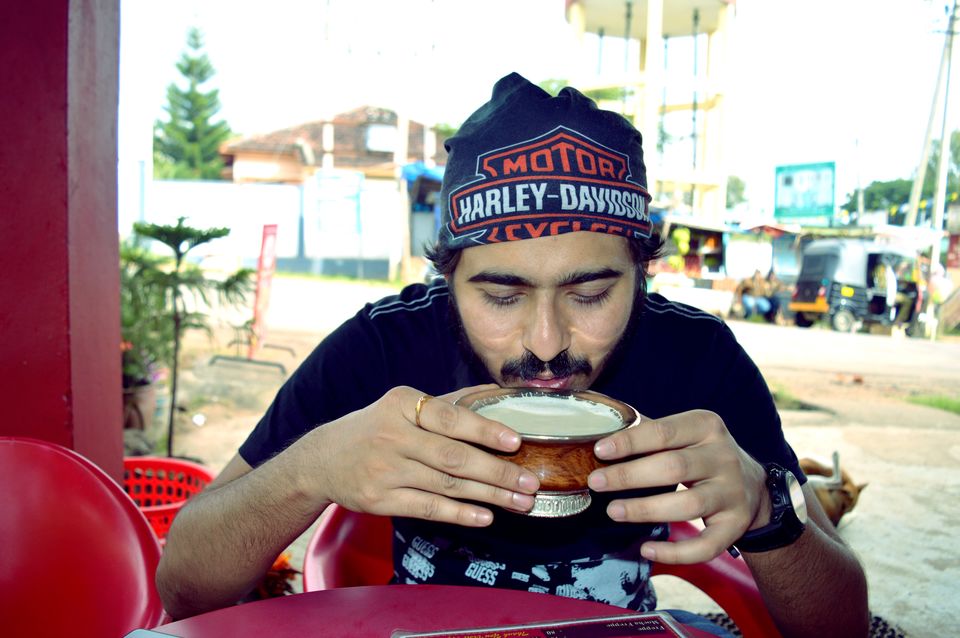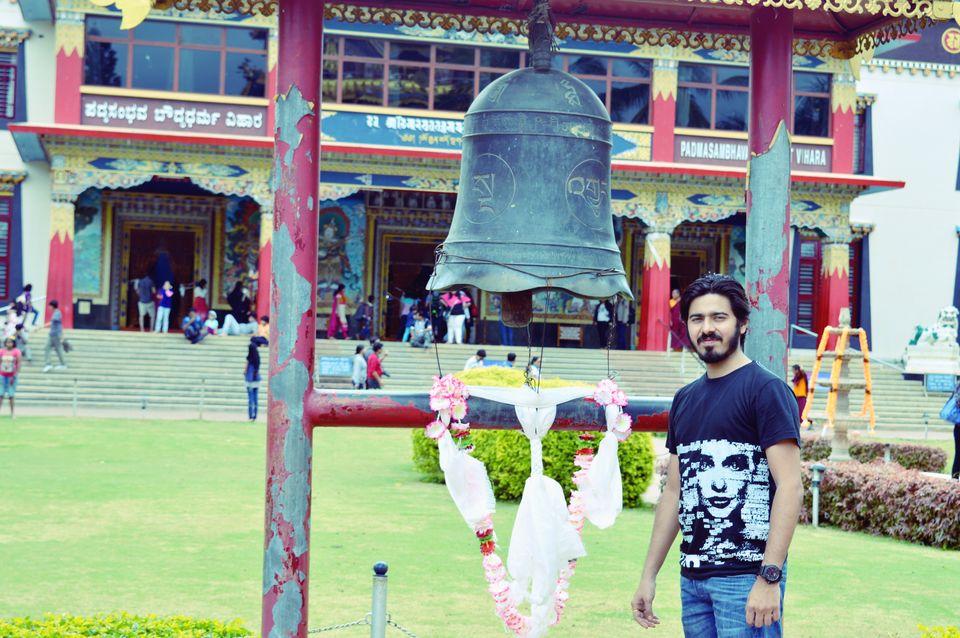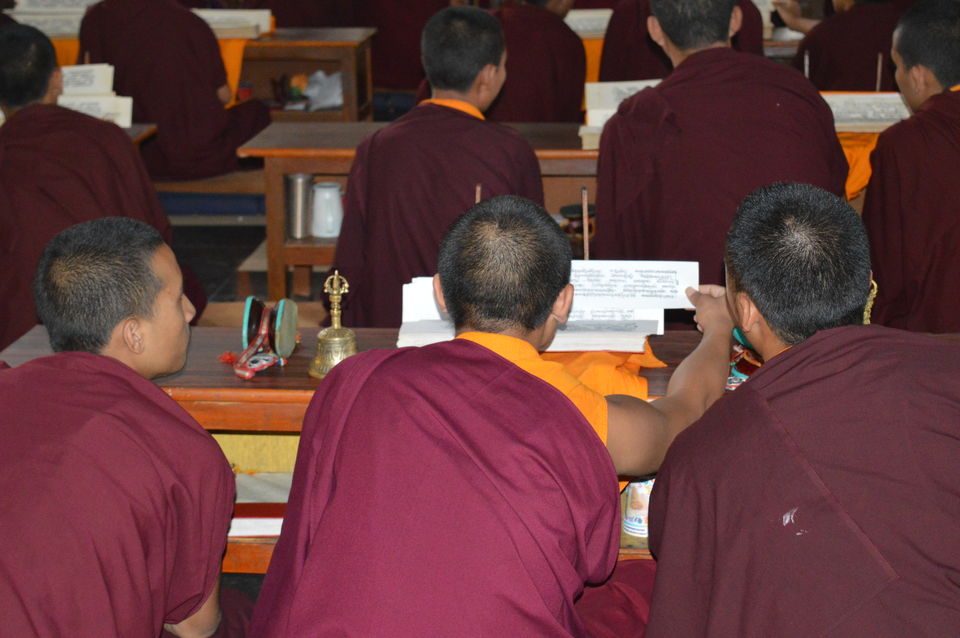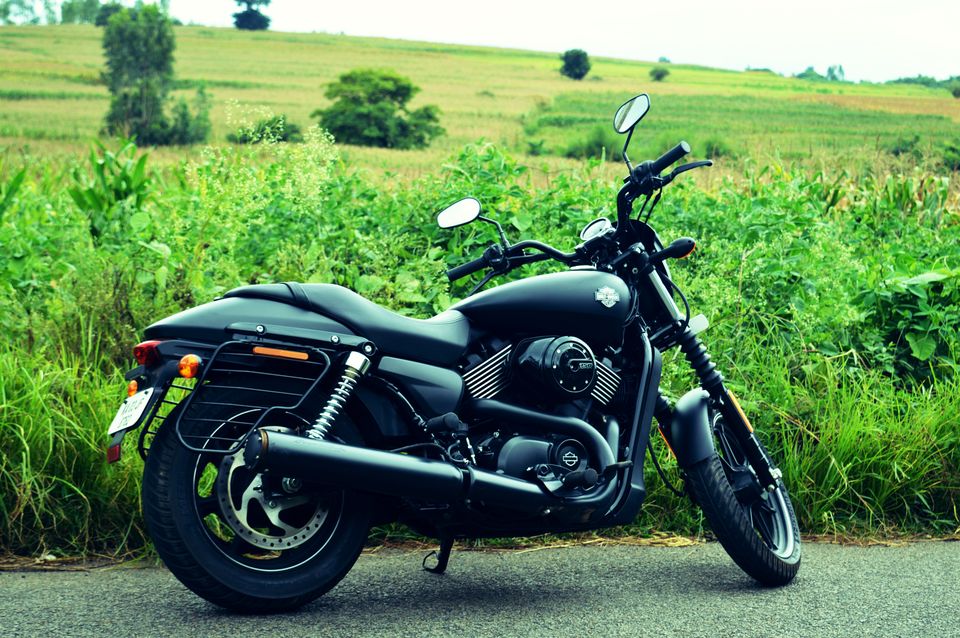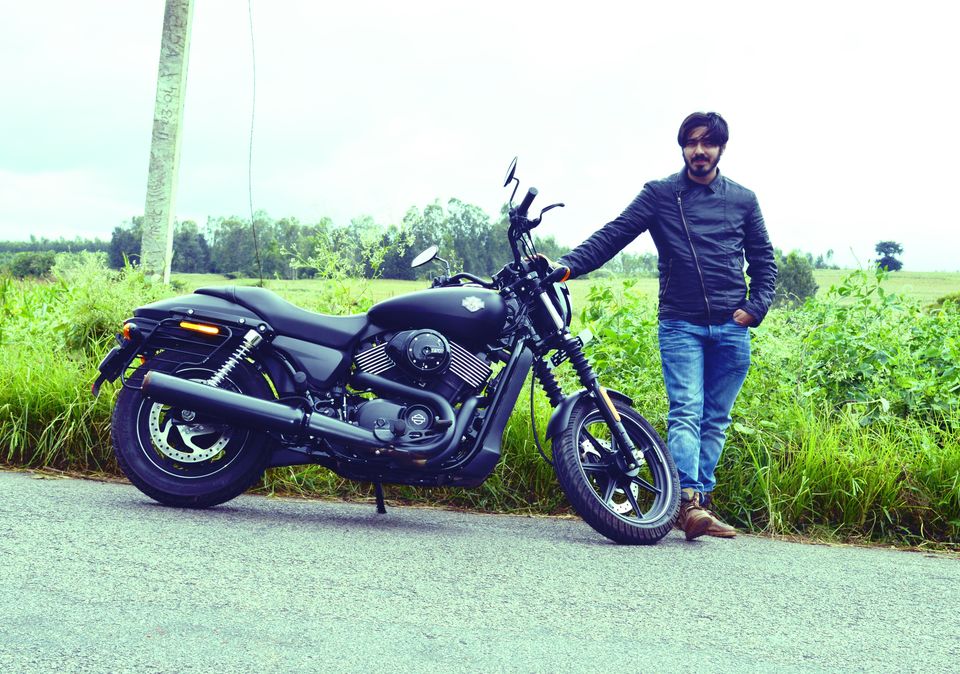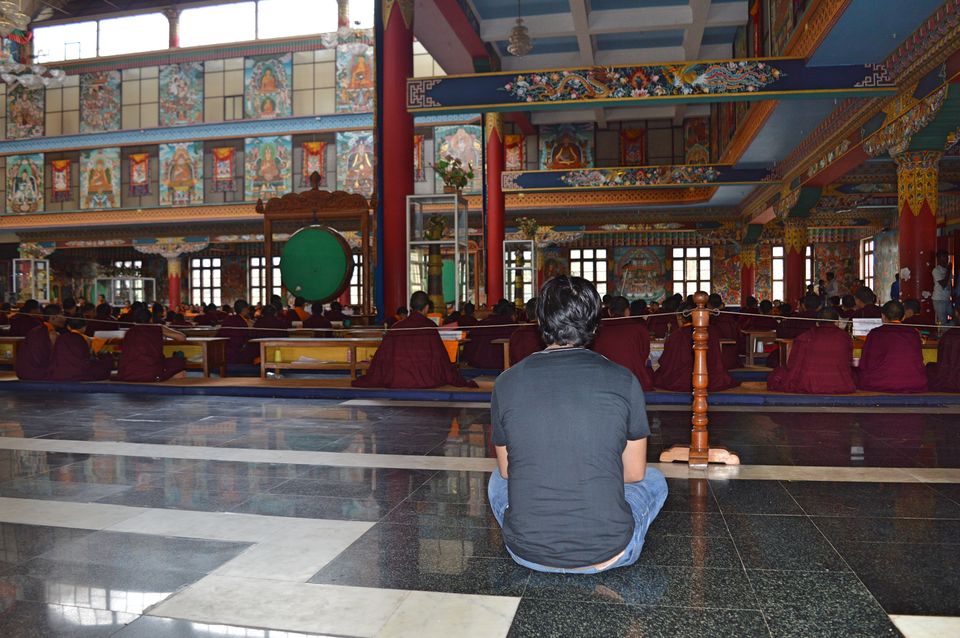 The next morning, 9 am we left for Dubare elephant's camp. The place was already filled with a huge number of people. We parked leo by the river Cauvery and had to ask him to take care of himself and I knew he would do. We were not in a mood for river rafting as the river had no tides and it would have felt like a simple boating experience. So we took the motor-ferry and in less than 3 mins we crossed the river and reach the elephant's camp. The camp hosted about 25 elephants (thats what we saw) an was well maintained. Nothing much to do apart from clicking pictures with the elephants. It took us hardly 30 mins to explore the camp and then we returned. Leo took care of himself but I found the rear left indicator off its place, hanging. I placed it back in and realised that someone sat Leo. I felt disheartened, any biker would feel the same for the bike he/she loves. I started Leo with a heavy heart but Leo sounded the same and made me feel comfortable for the journey ahead.
Next, we decided to stop over at Madikeri which was around 30 kms from Dubare elephant's camp and 30 kms of perfect sweeps round the hills, quintessential for a biker. The bends were sweet and I felt Leo's thirst was getting quenched through the turns. You always have idiots on the roads and I met a lot of them in this 30 kms stretch - people over taking at the bends. The thing about bad riders/drivers are that they think they are the best, which I understand. What I dont understand is, are they not educated enough to read "DO NOT over take at the bends". Anyways, everyone's skills are improved when they experience the bends. So we reached Madikeri at 12 PM and went to Raja's seat. The view was heart-whelming and perfect for pictures. We spent about 45 mins clicking pictures and enjoying the cool blows of nature. The Raja's seat is generally crowded and it was heavily crowded that day, being a long weekend. Wherever there was crowd, we were the celebrities - all thanks to Leo. The Madikeri fort was nearby so we decided to visit that. The fort was a small one but you can have nice pictures if know how to use algae and distorted walls for them :) We had our lunch and returned back to our stay in Kushalnagar around 6 pm, crossing the same bends and saying adiós the mountains.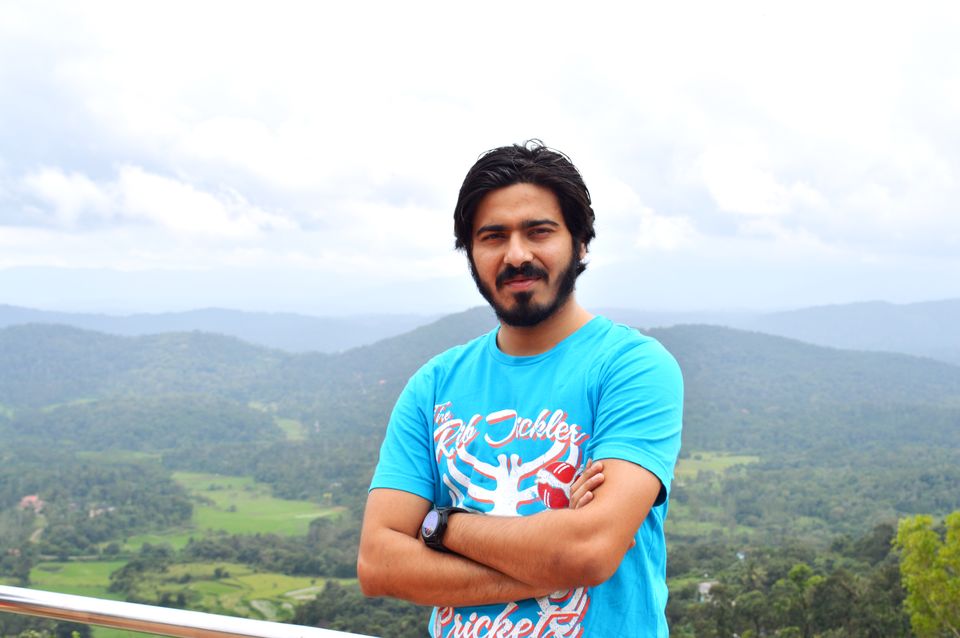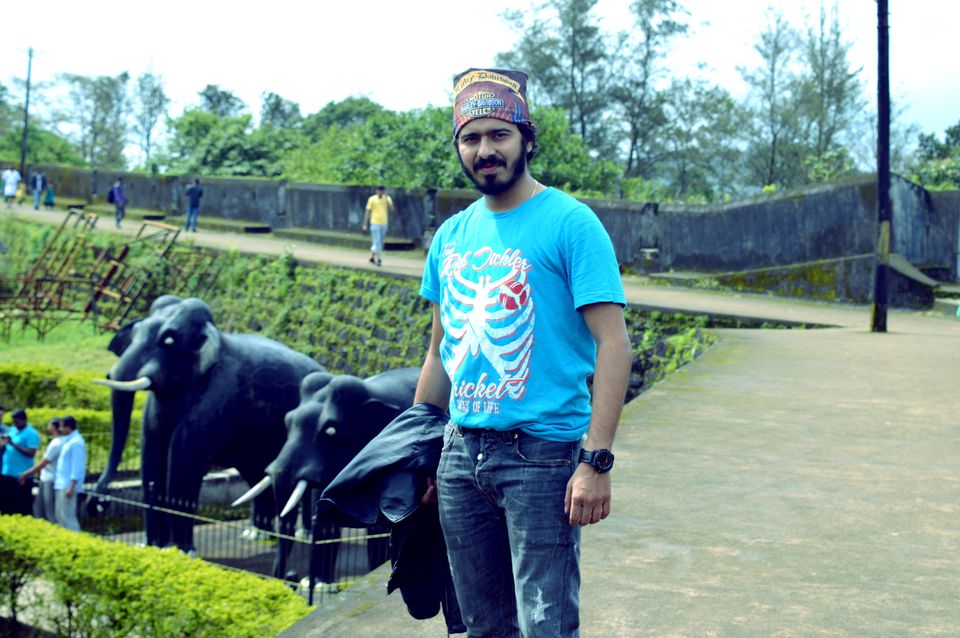 The next day was reserved for the return ride which was supposed to be boring. But to our surprise, it was not. we started early in the morning around 7 am and the roads were all empty. Leo was excited enough and did 120 kmph throughout Kushalnagar-Mysore. The same was the story from Mysore-Bangalore, except for the traffic in Mandya and the heat raising it par and few stops for lunch and tea.
The journey came to an end at our home around 3 pm. Me and my Jane were red and exhausted because of the heat, Leo was just a little warm. He had dirt all around him and it was time for him to get a bath and sleep under covers till the mountains call him again.