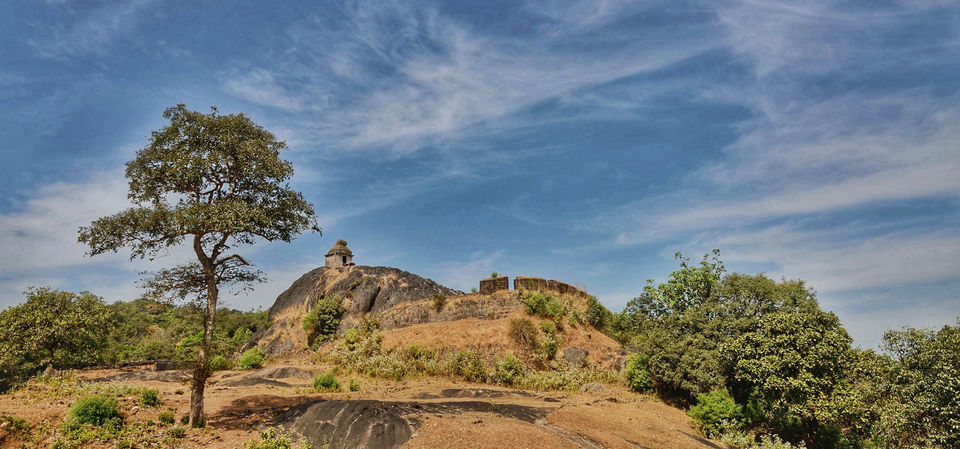 "A bus stop, really ??". This was my first reaction as soon as I alighted from my Bangalore night-ride, and even as I set foot on this small nondescript looking town's bus stop. A ticket-counter-cum-restaurant building, an empty ground, and no one in sight ! 7 AM should still be a hectic moment in a bus stop's busy daily life ! BUSY ?? WHAT ?? You are in Agumbe dude ! Houses are few far and between, and more correctly interspersed in vegetation that is so thick in this region. Get down from the road, walk a few hundred meters inside, and bingo it seems like you are in the middle of a jungle. That is, if you can reach that far in the first place ( courtesy the vegetation and it's inhabitants ) !
My abode in Agumbe was bang opposite the bus stop, and I would recommend the same to you for your backpacking/photography trip. Devoid of anything that can even remotely be called luxury, this place provides you with only the basic amenities ( read, bed and bath ). That being said, rooms are clean and the owner quite affable. There is a grocery store in the same building, but food has to be sourced from outside. It's called Mallya residency ( #9448759363 ), and has decent reviews online.
I could find a nice breakfast place a very short ( and quite peaceful ) walk away, where I was served fresh mangalore buns, neer dose, and some other local delicacies. The owner offered to serve us lunch too, and I could see some other eateries nearby. So, all in all, if you can survive on tasty but basic local food, you won't fret !
My other trip mates had reached Agumbe last evening, and while I was relaxing in my room, they were already returning back from their awesome sunrise experience at this lovely hill called Kundadri. The award winning pic below from my photographer friend Girish ( https://www.facebook.com/mountainlord19 ; http://arcisograph.com/ ) should more than corroborate my stand.