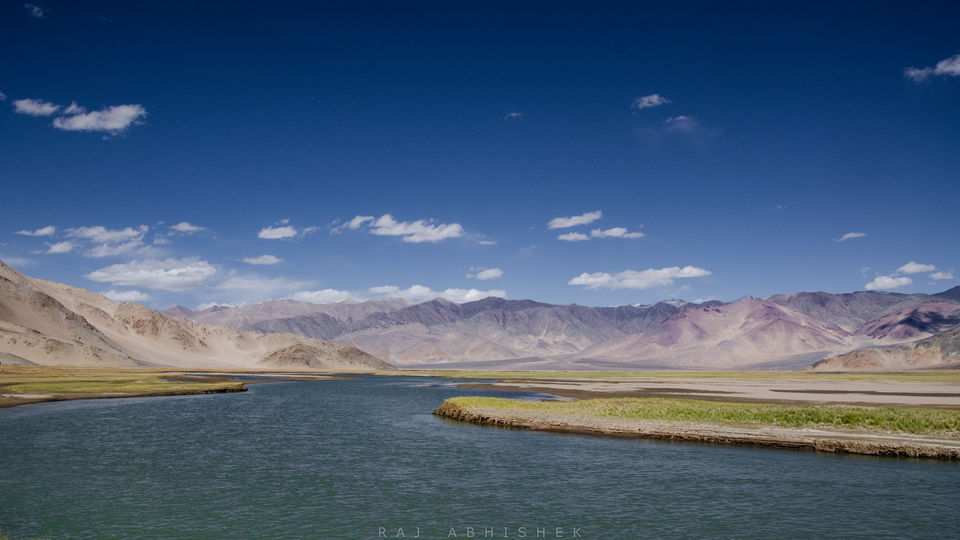 We were in Hunder the previous night. Nubra Valley is the more popular name I believe. A not so early morning led us to the Diksit Gompa first ( I've captured it all in my previous blog on this trip ). Thereafter, we were on our way to one of the more touristy sites in these parts, the Pangong Tso.
It was a very bright day alright, and hence our cameras were tucked in for the most part till we reached our destination for the day. The river Shyok was with us for quite some time, and it did afford us some nice views; just that the light was quite bright for any decent scenery to be captured. Moreover, we were pretty used to the 'usual' good views by now, and only the most enchanting of sights would attract our attention.
Or, an old enough woman ! She was clicked during our lunch stop at Durbuk, where we joined other tourists coming in from Leh.