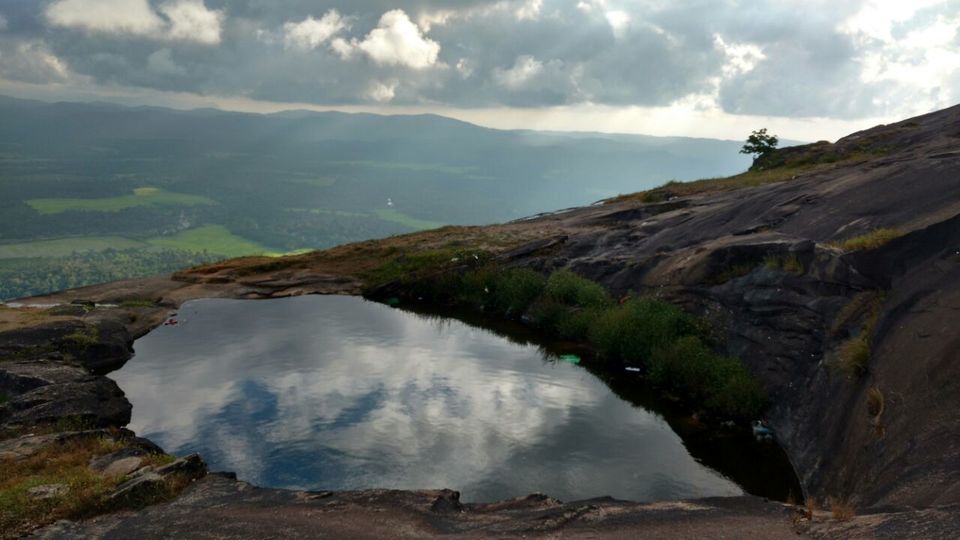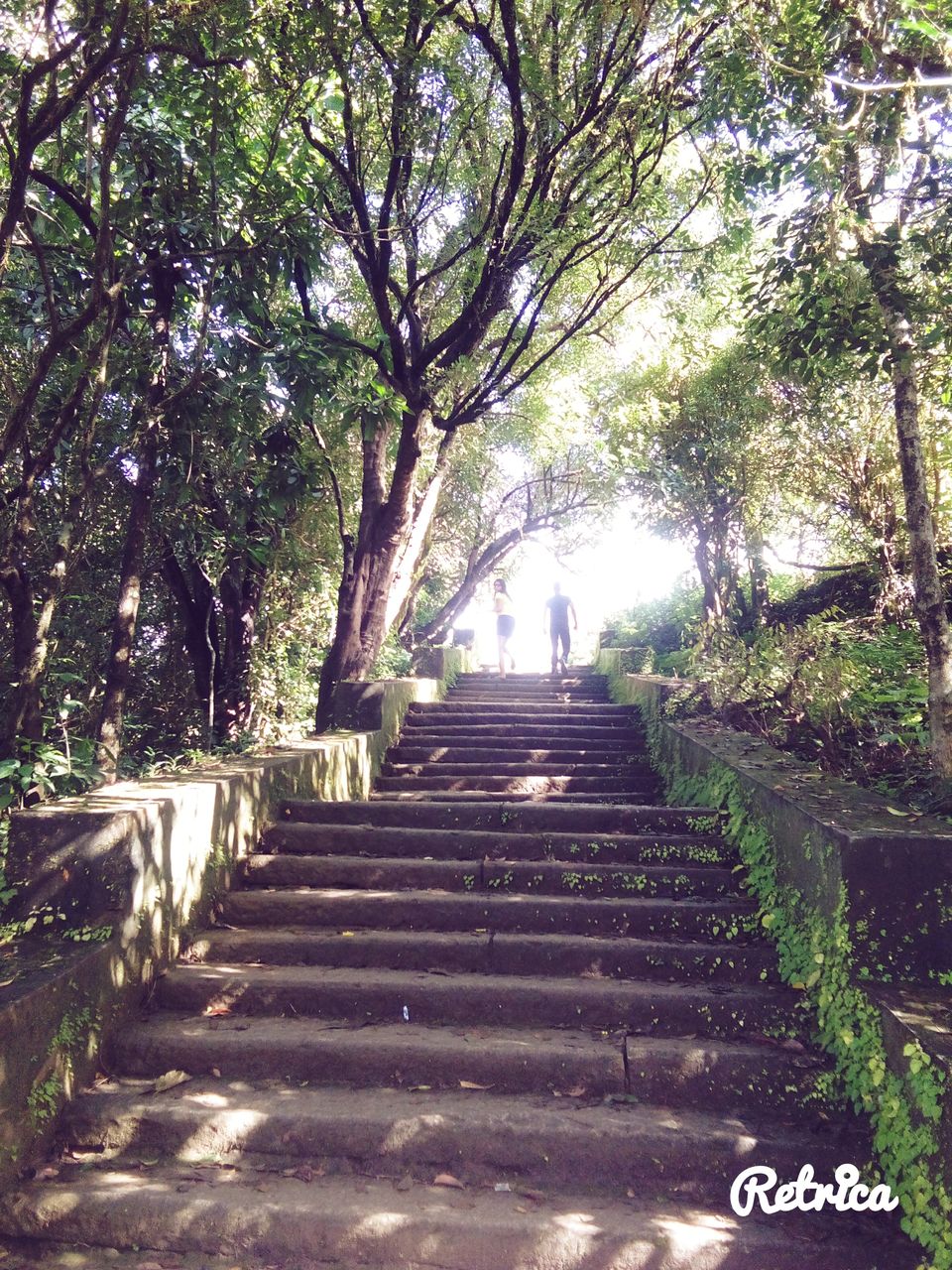 Greeted by what i would love to call "a Stairway to heaven" stands this huge monolithic rock formation the Kundadri hill, 3200 feet above sea level on the Agumbe road in the Shimoga district of Karnataka. If you are one such wanderlust who needs a desperate escape from the so called match box life we live in this is the place for you.
Surrounded by dense evergreen forest Kundadri hill offers the best landscape view I've seen in quite some time. Agumbe is a major tourist attraction spot in Karnataka being famous for its number of waterfalls or so did i know until i was entralled by this beauty on the way.
Agumbe is one such place which is not well connected by bus service unlike some of the other good tourist attraction spots in this state so one needs to book a Car or can hire bikes for conveyance purpose.
We were a group of 4 and had hired a car for our roadtrip to Agumbe. The road to Agumbe is neat and green. You breathe,see and smell green throughout the way. It was the month of October so the weather was quite pleasant which added as a plus point.After visiting the marked out internet sight seeing spots in Agumbe, on our way back we noticed a sign board with an arrow head which read "Kundadri hill". We had an unusual urge to go see what this place exactly was and so we decided to take the steep road which goes uphill to this spot. The vehicles were restricted to a limit where we had to park our car and take the flight of steps to the actual viewpoint.
There it was, the amazing view of lush green valley merging into the wide blue sky. and clouds like white cotton balls. The sun rays appeared like flickering rays of hope. The dark green made the light shine brighter and the Sky was a mix of blue,indigo with a tinge of pink as the day proceeded towards sunset. The hill has a small water body with stagnated water which catches an amazing reflection of this amazing view.
While most people like basking in the sun on a beach, we sat there basking in the sun into the wild blue yonder. Here the warmth of the natural ball of fire and the wild breeze has a combined effect on your soul. We spent around two hours there and enjoyed the natural rejuvenation therapy and made our way back to Mangalore.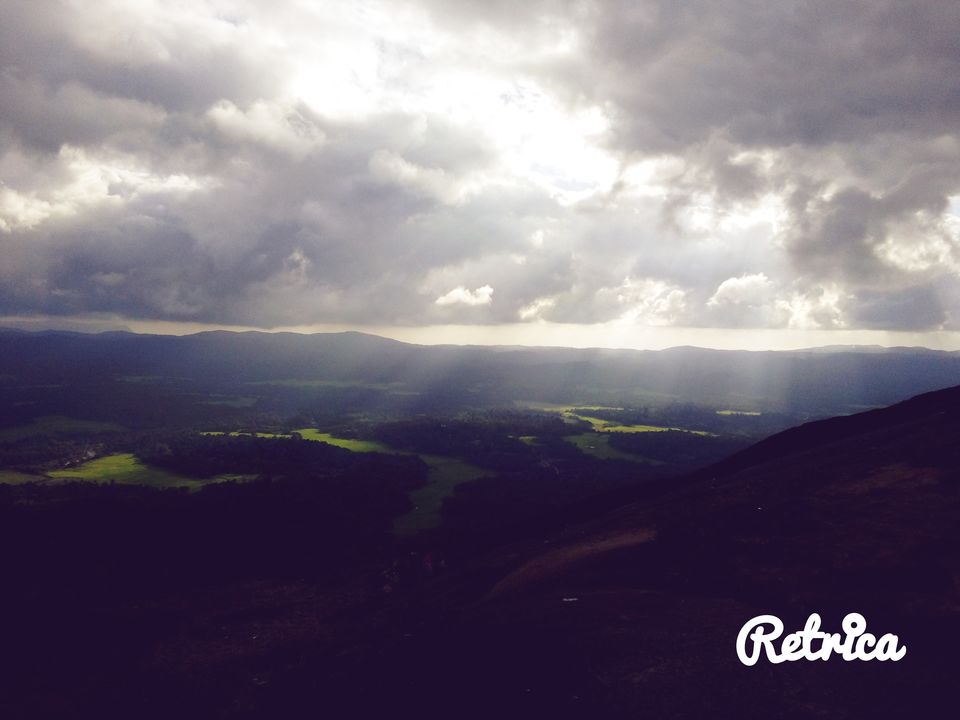 If you are out there looking for a pleasant getaway this is one place you just cannot miss. Kundadri hill is complete eye catcher. For i had a jaw dropping experience,