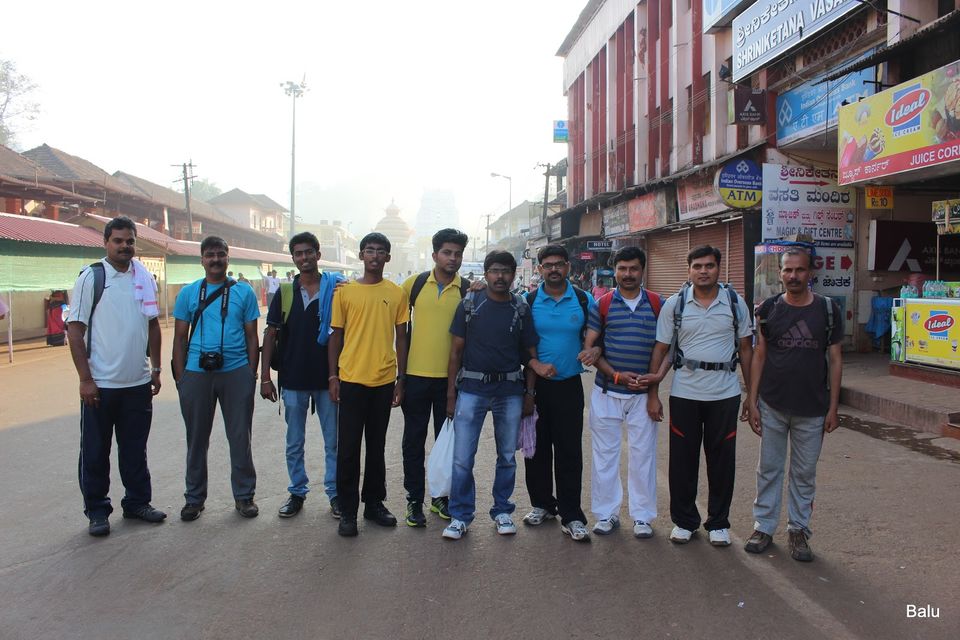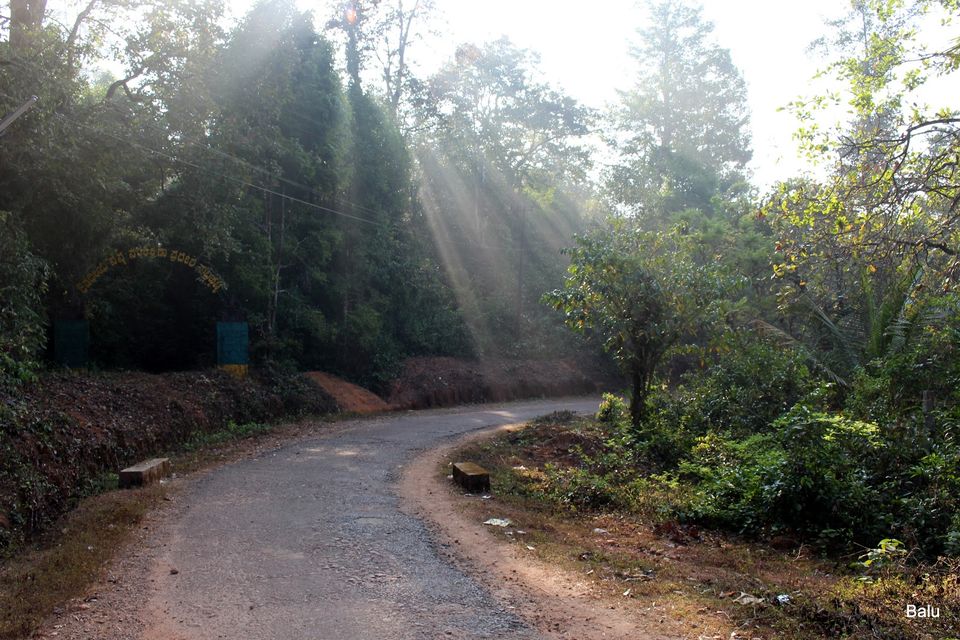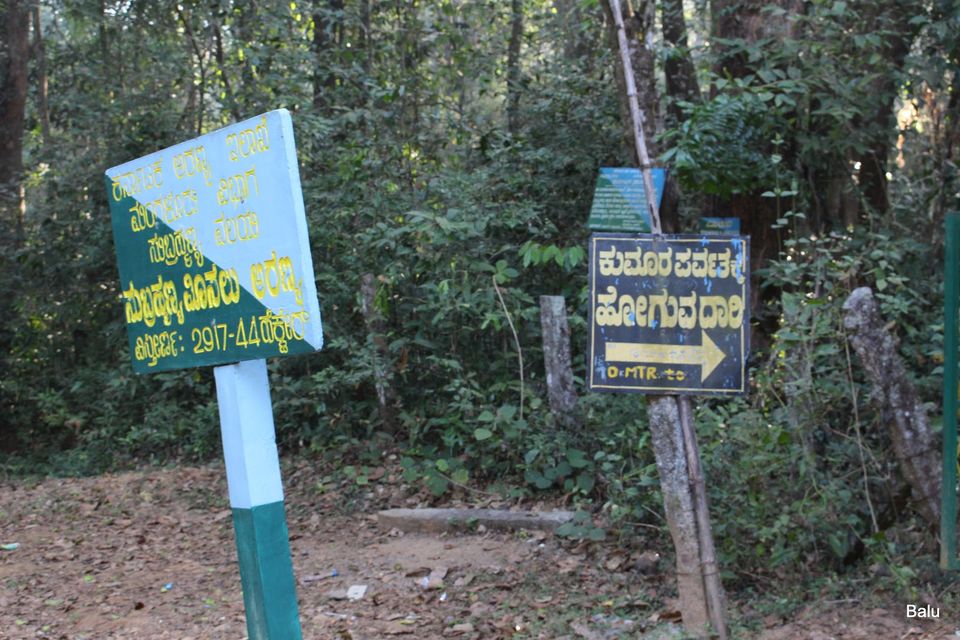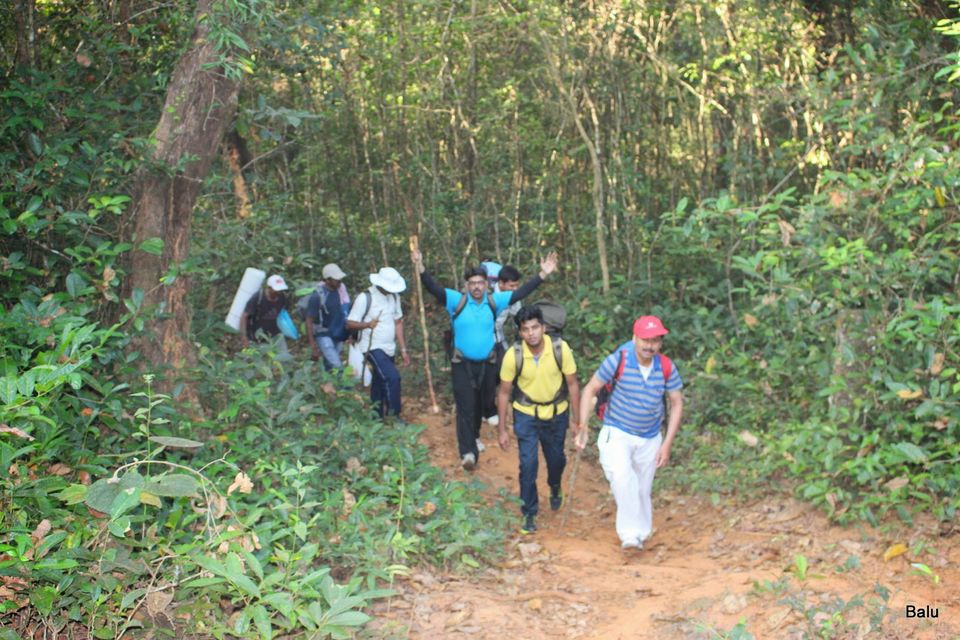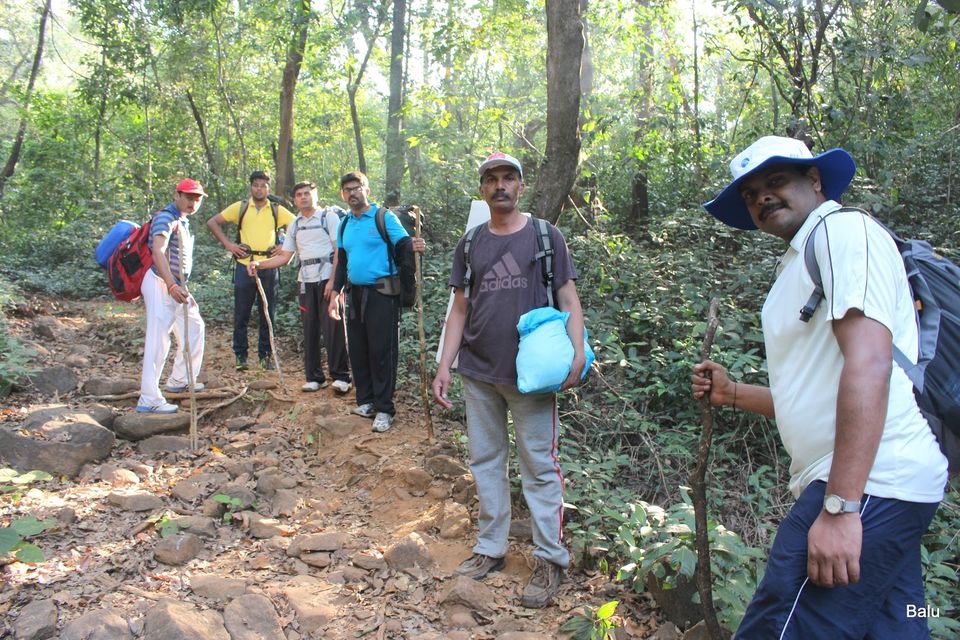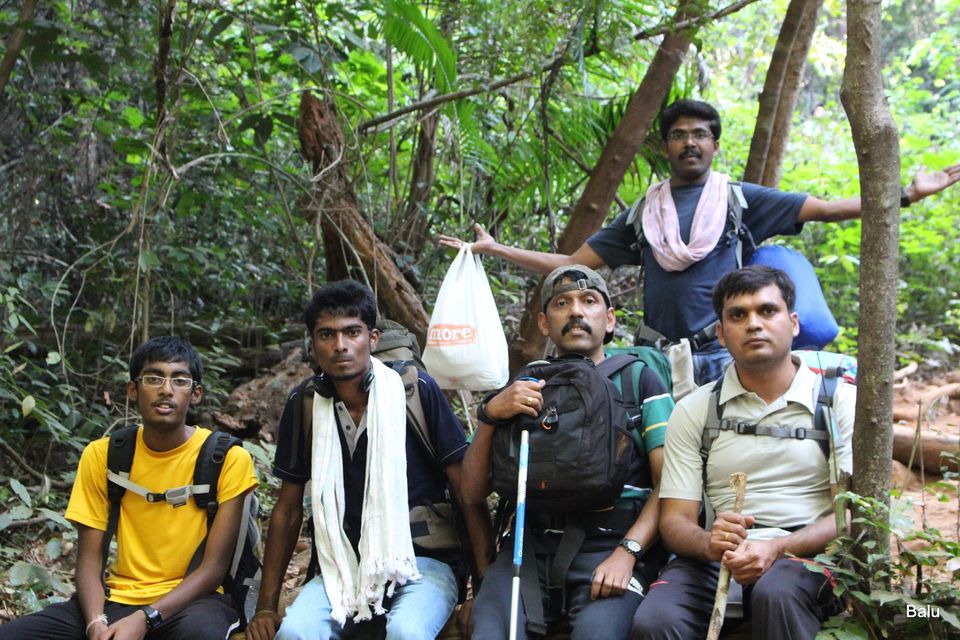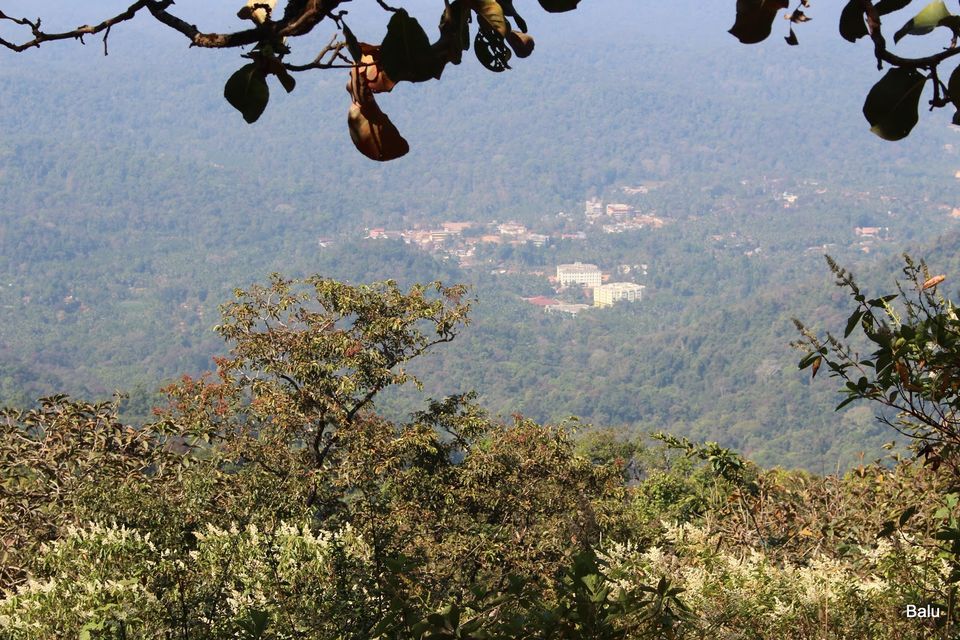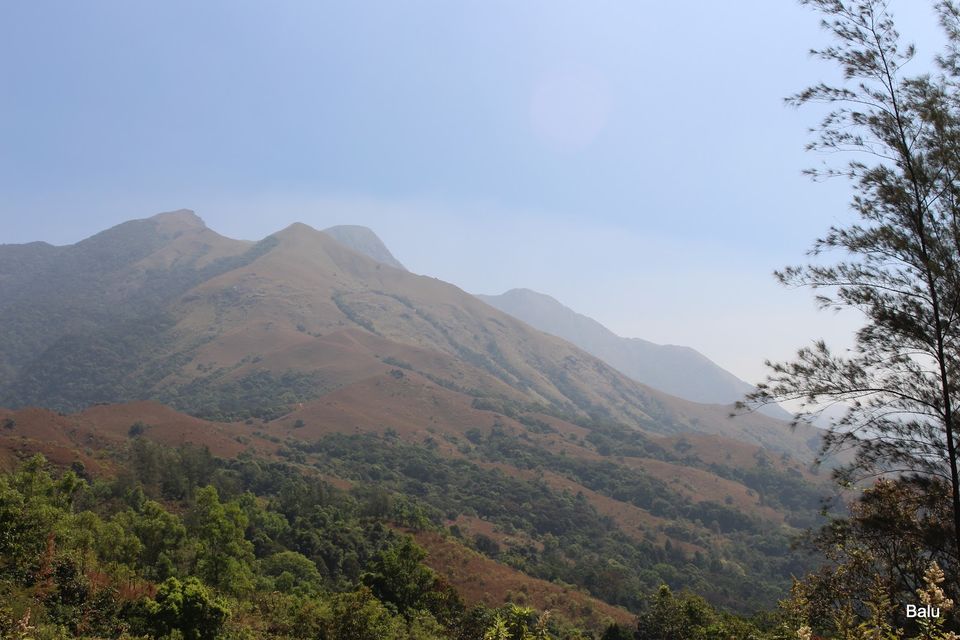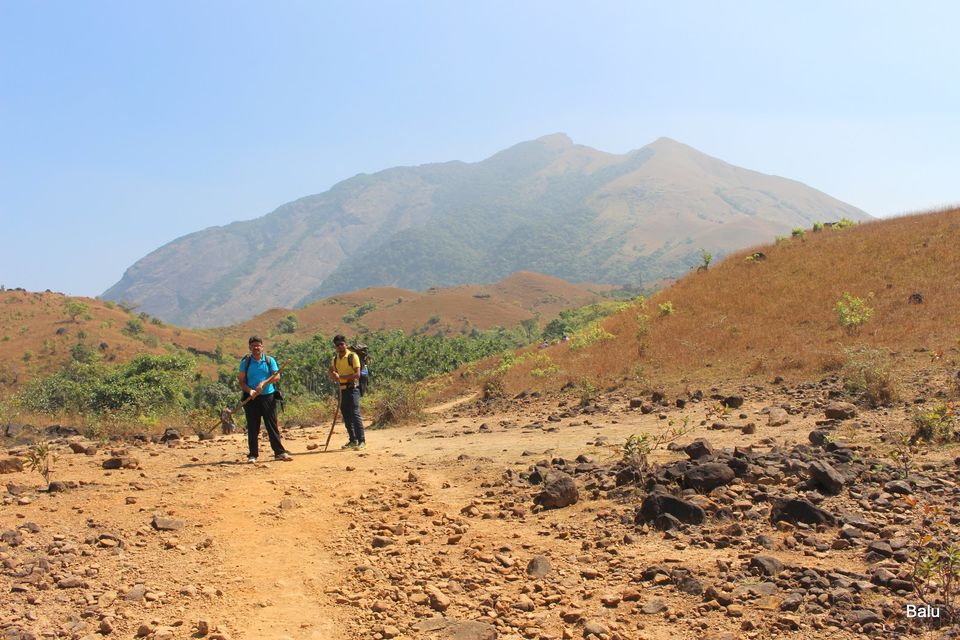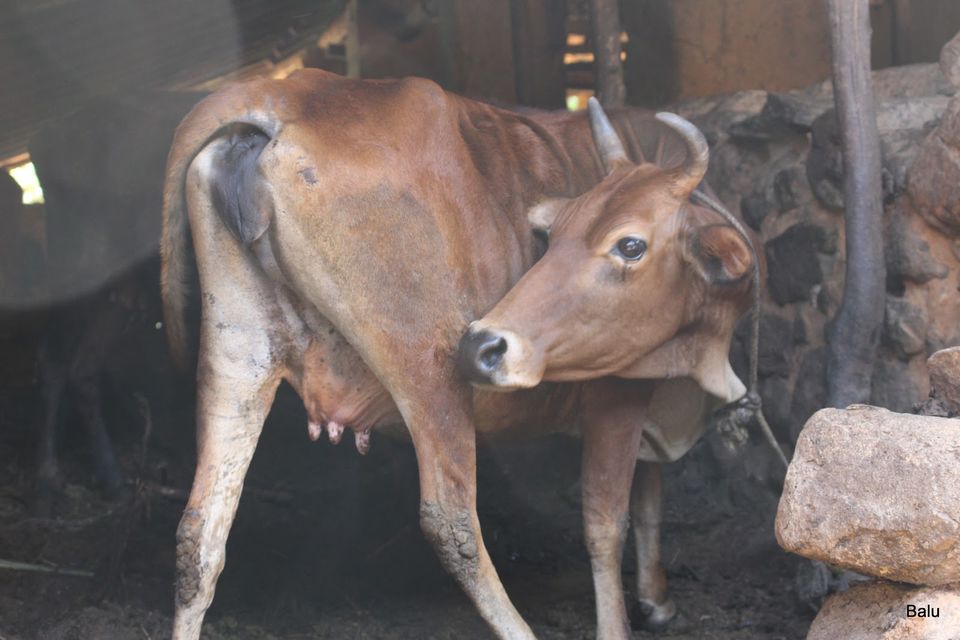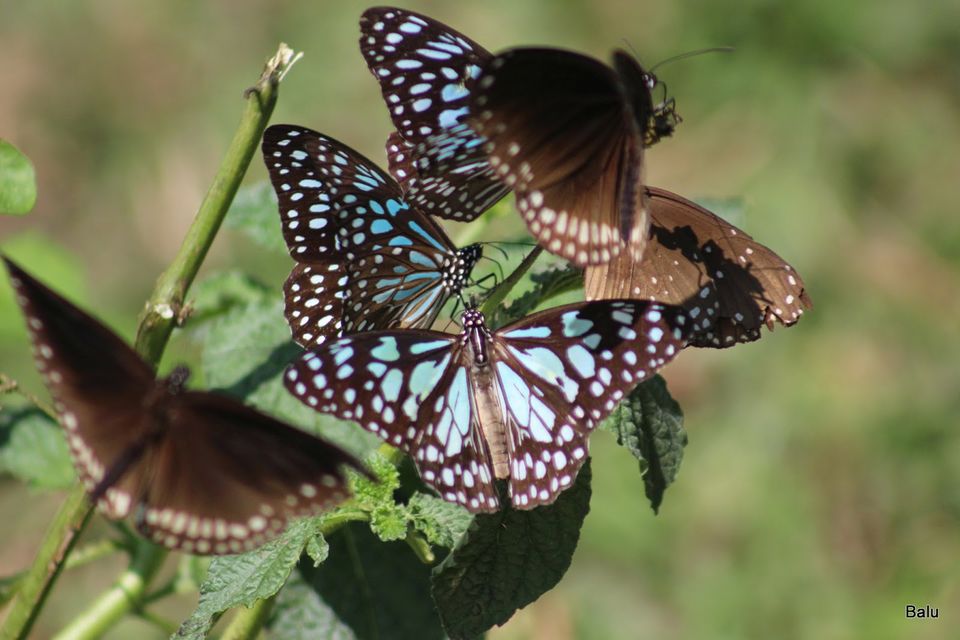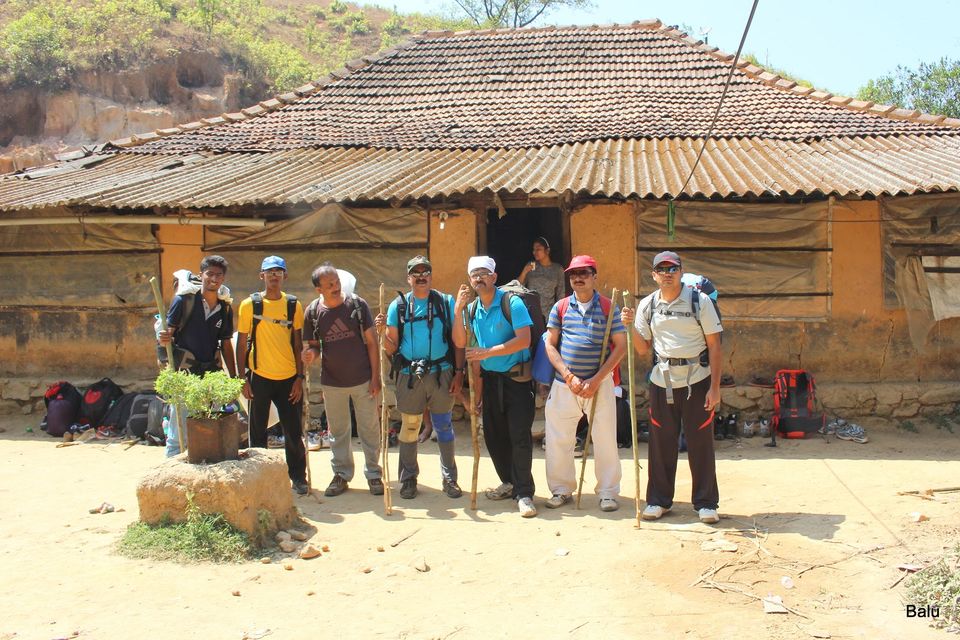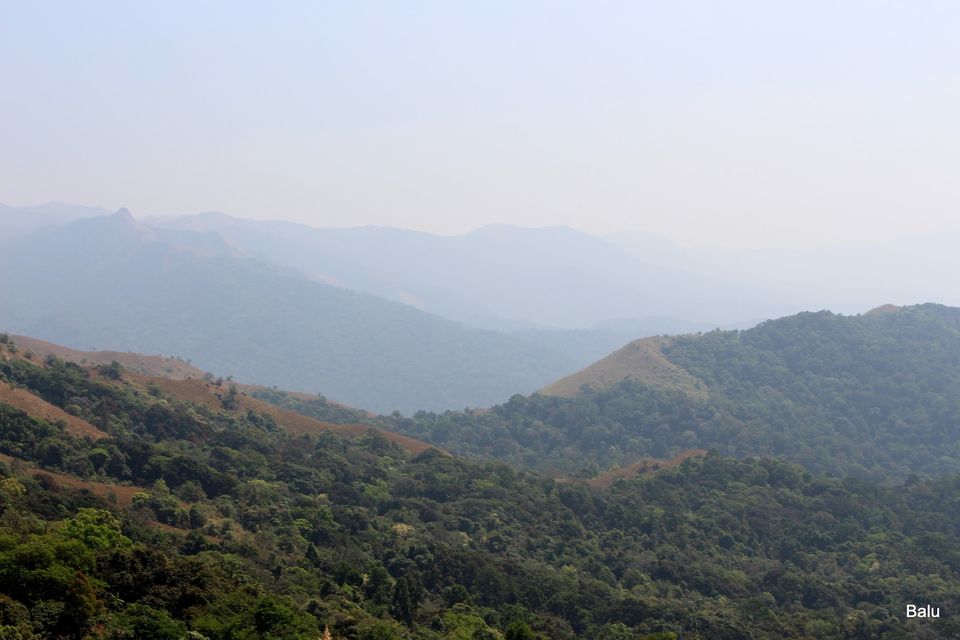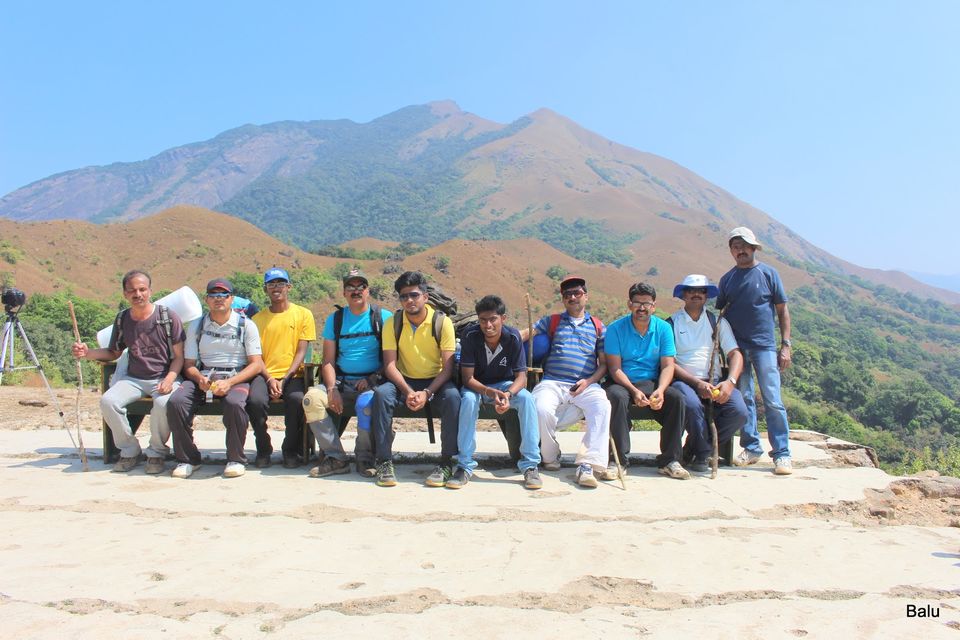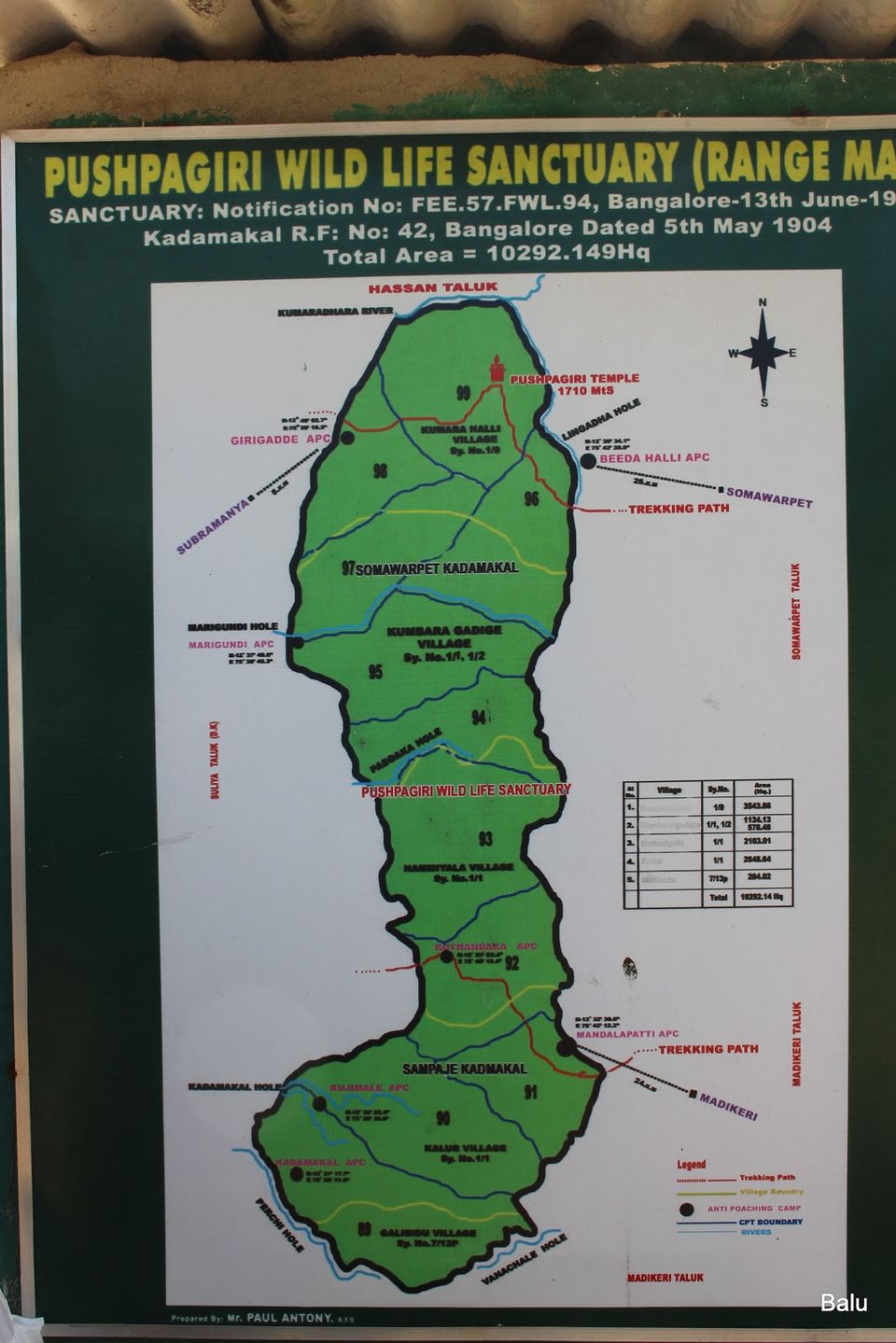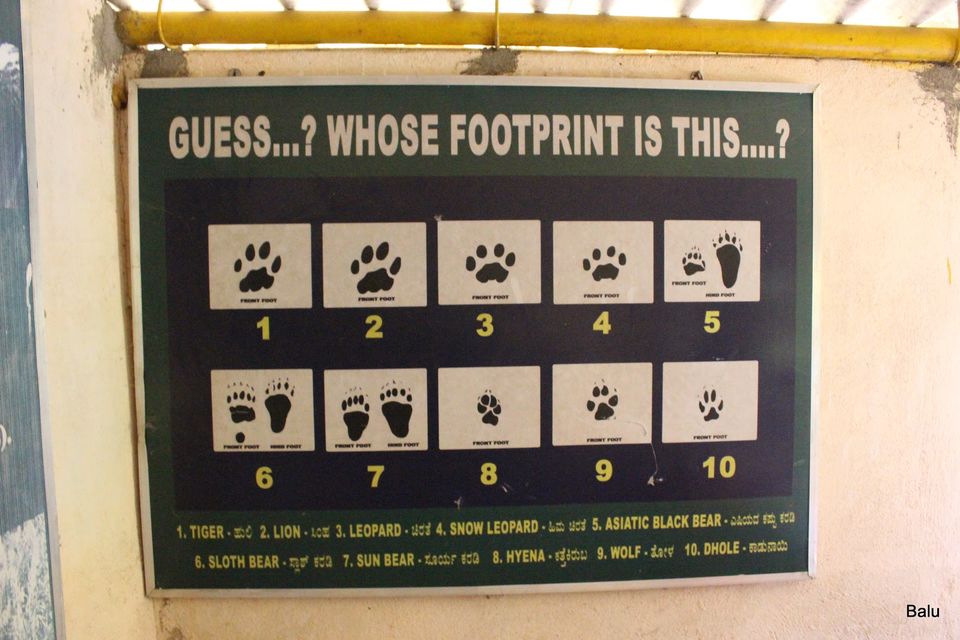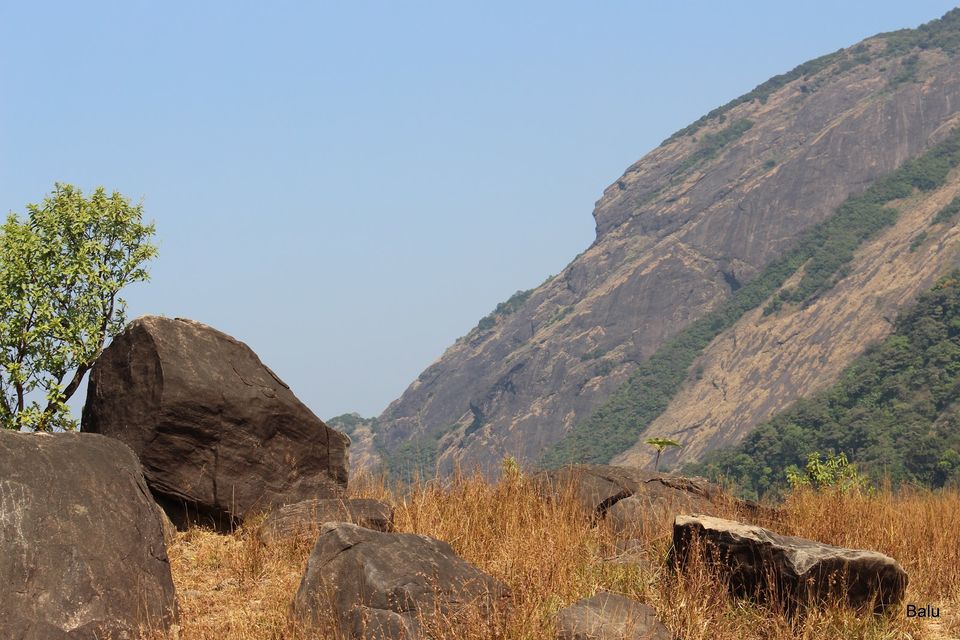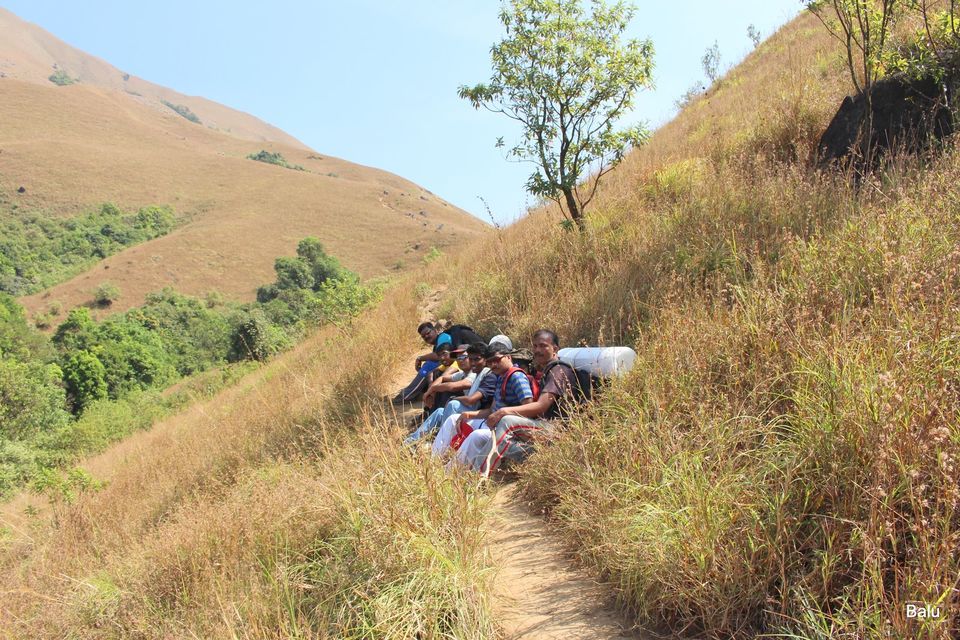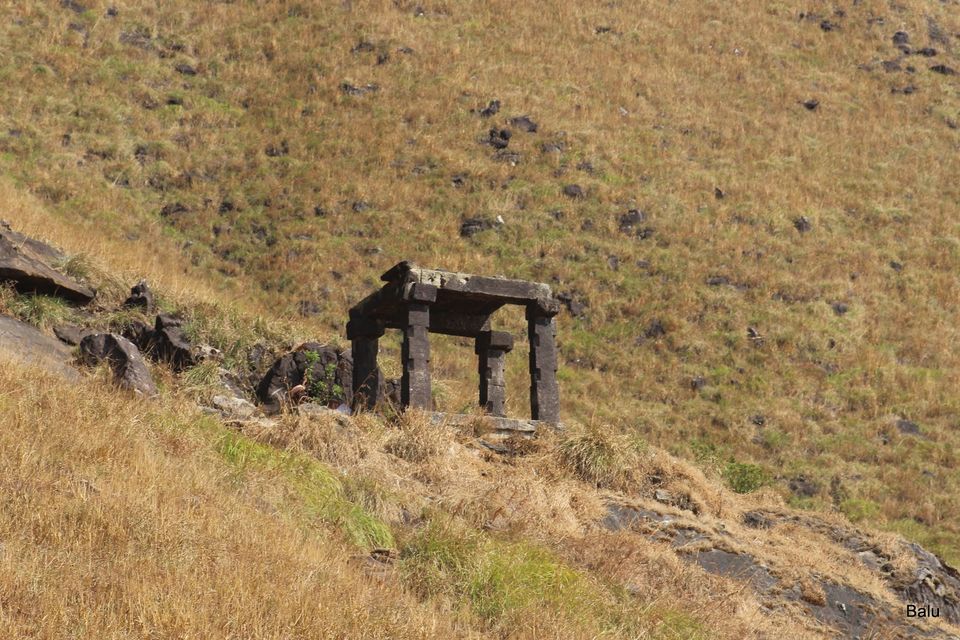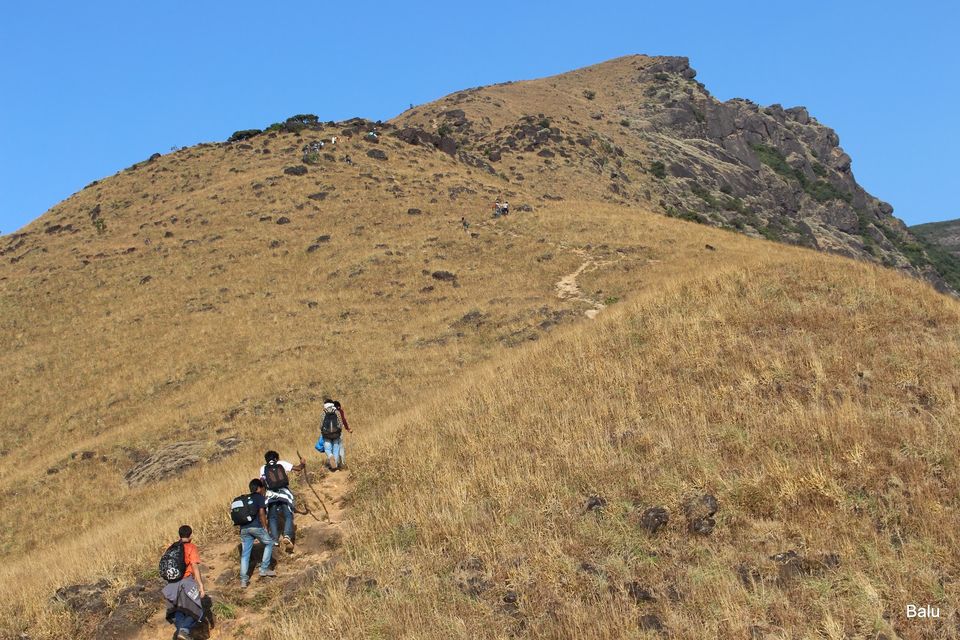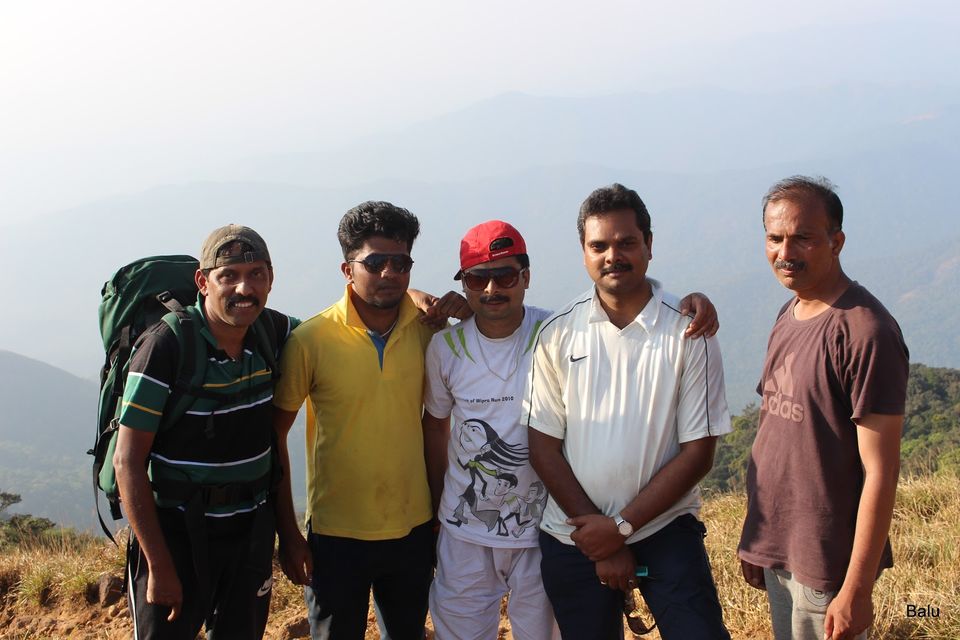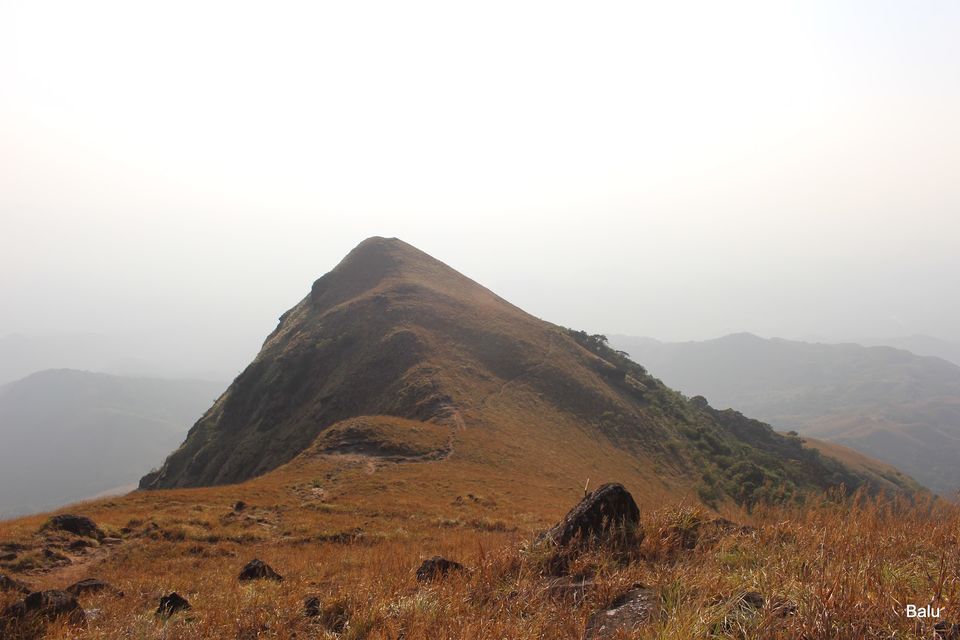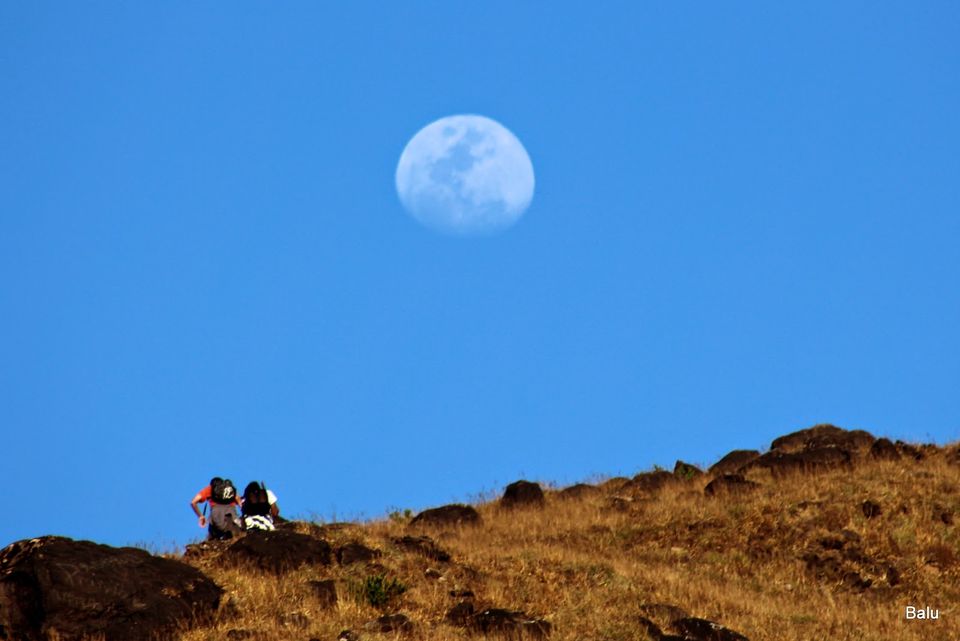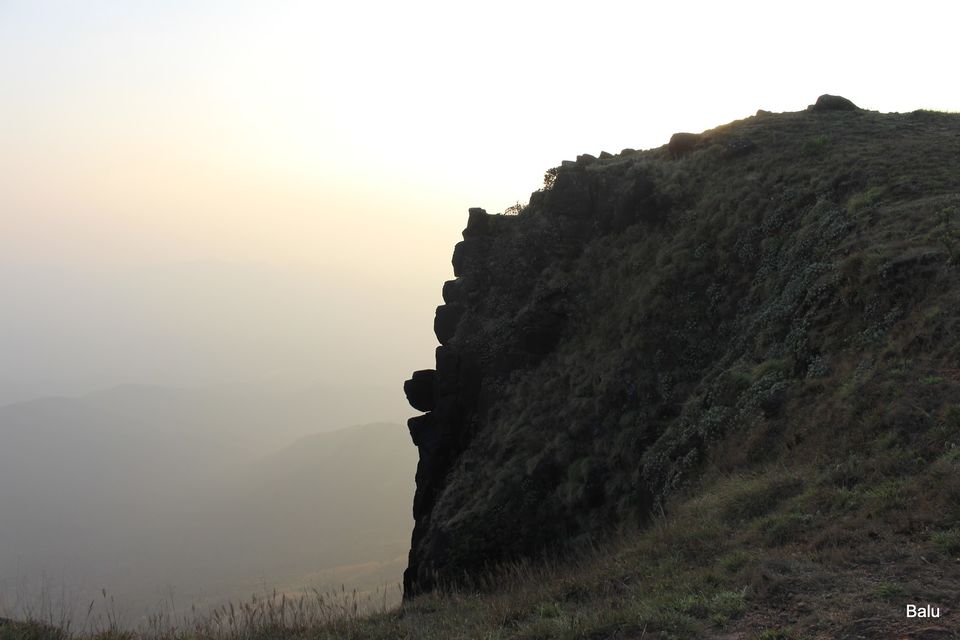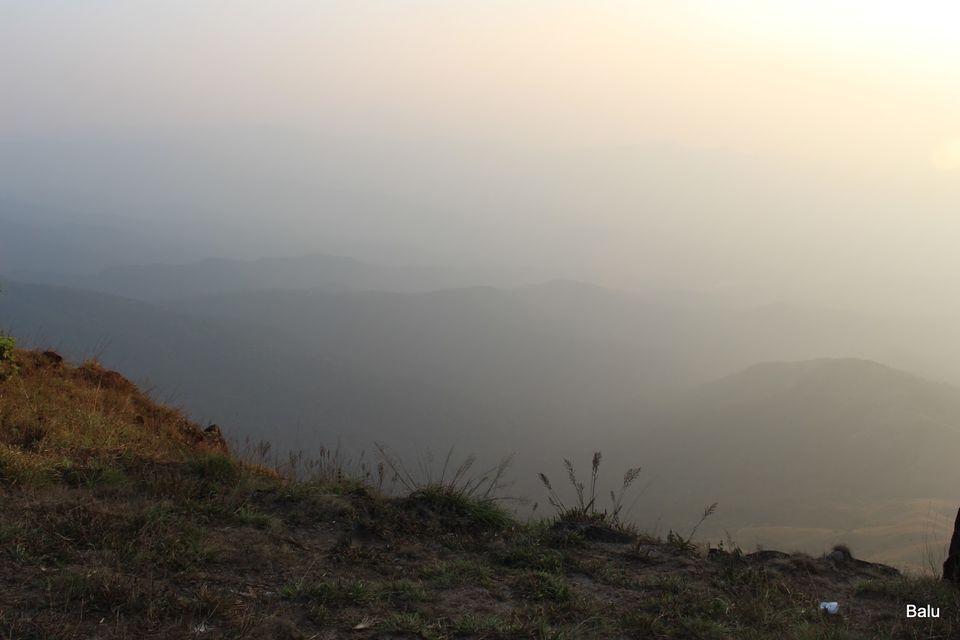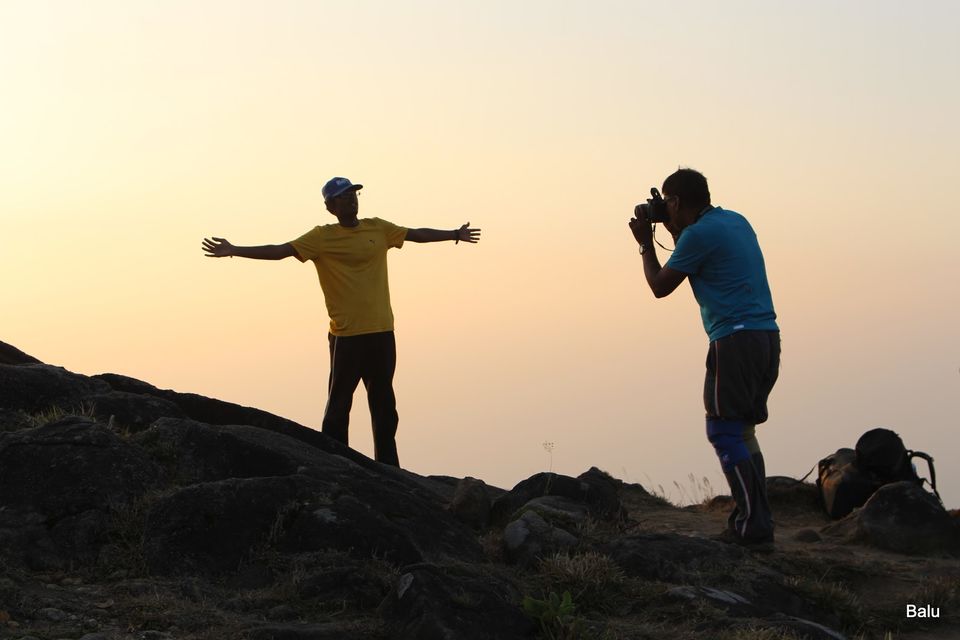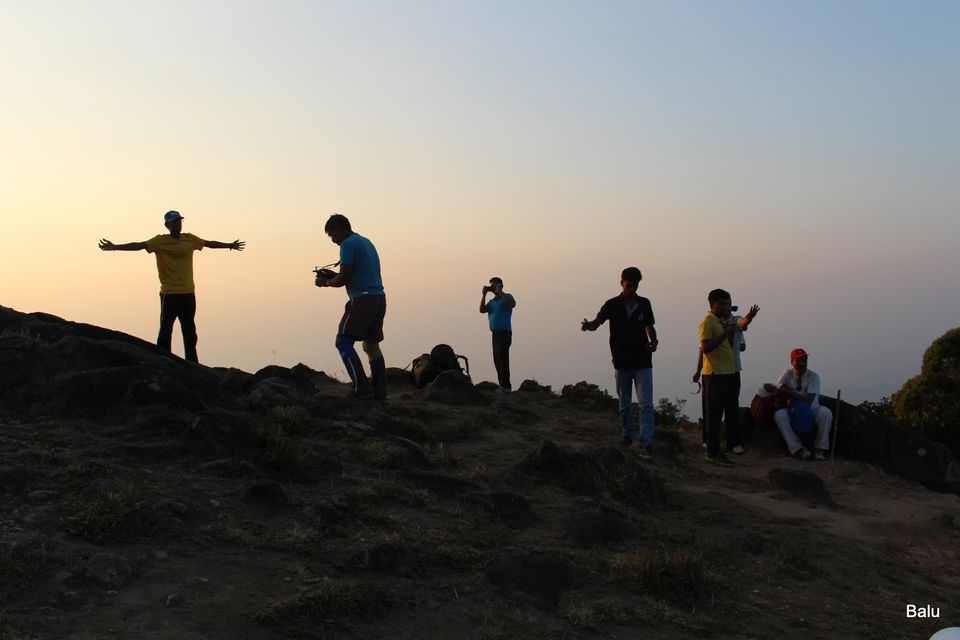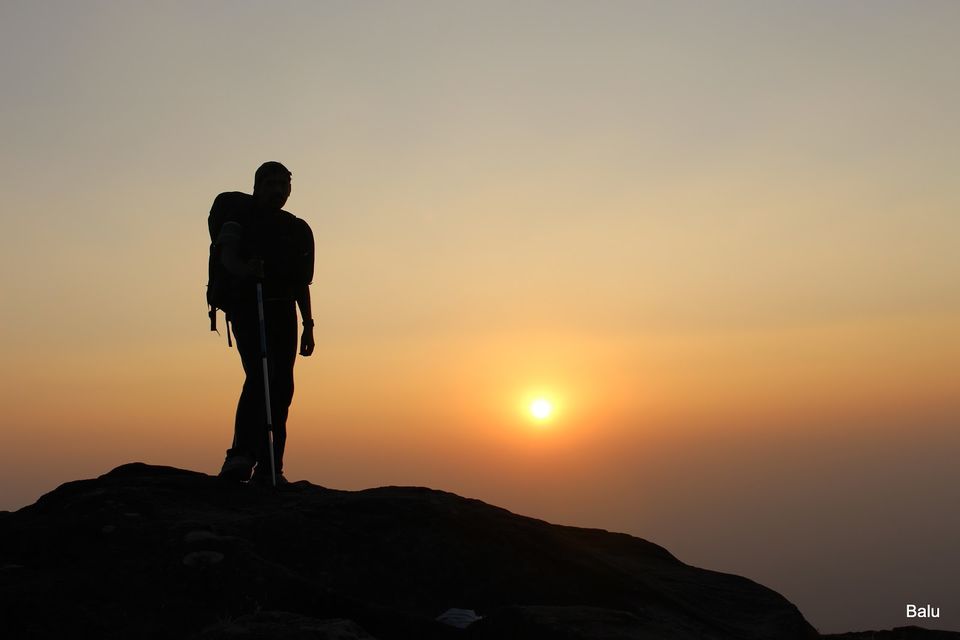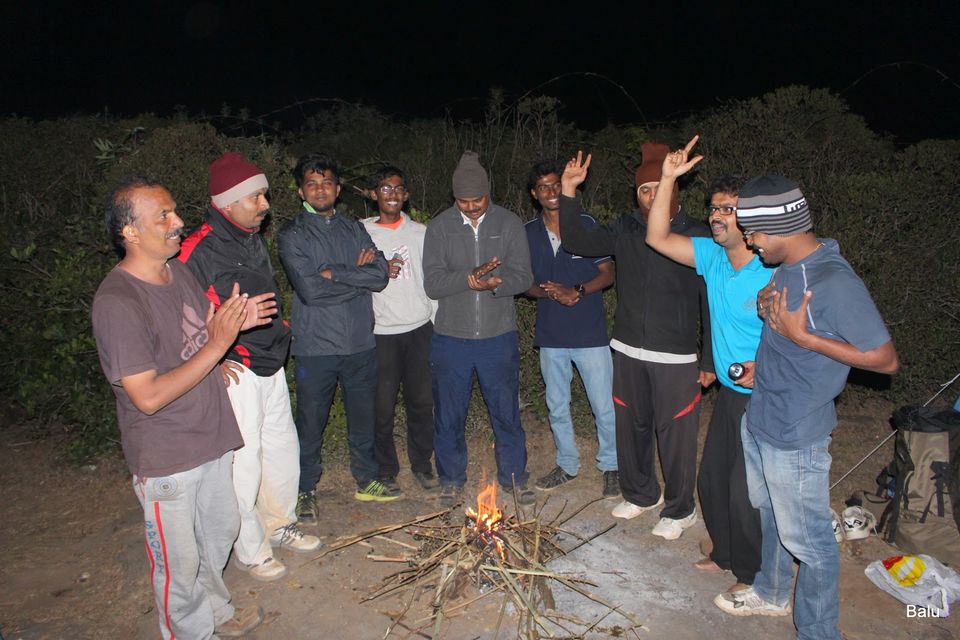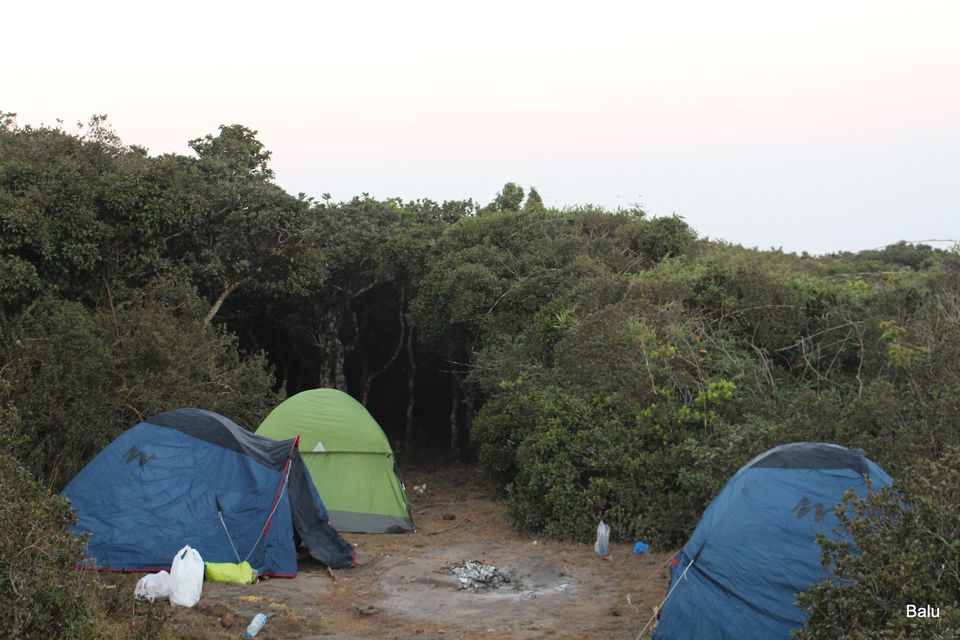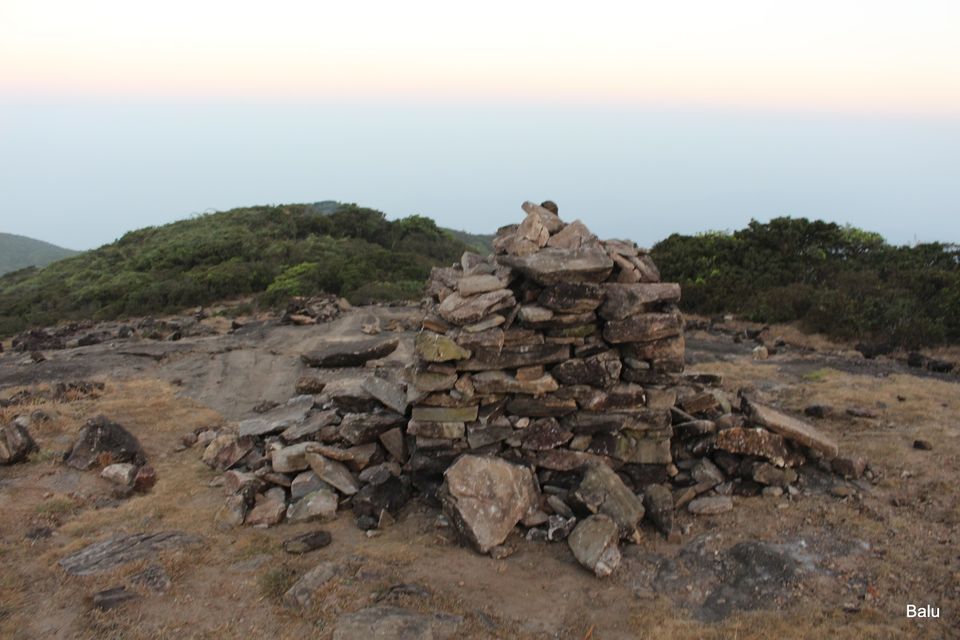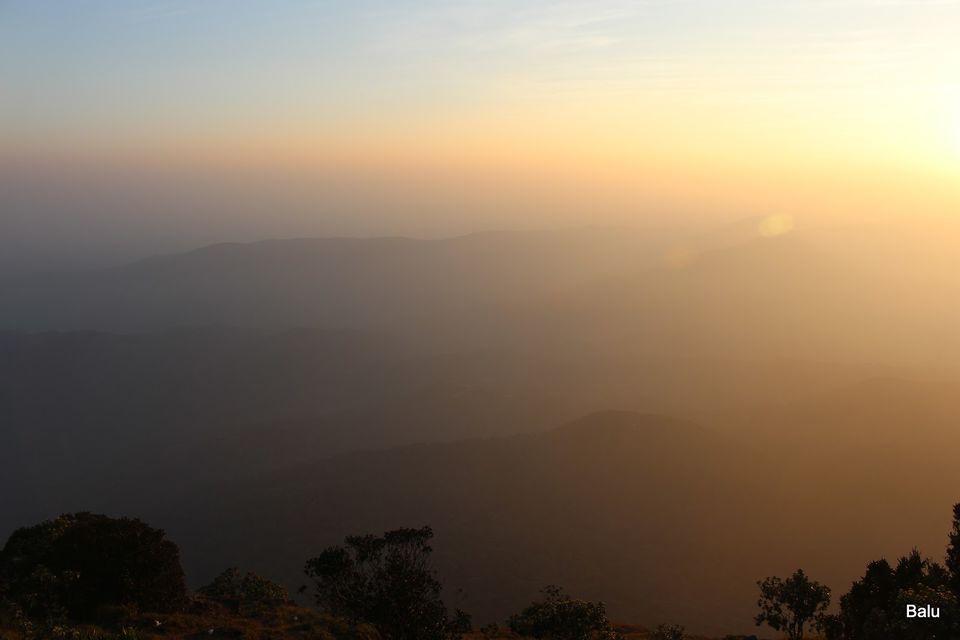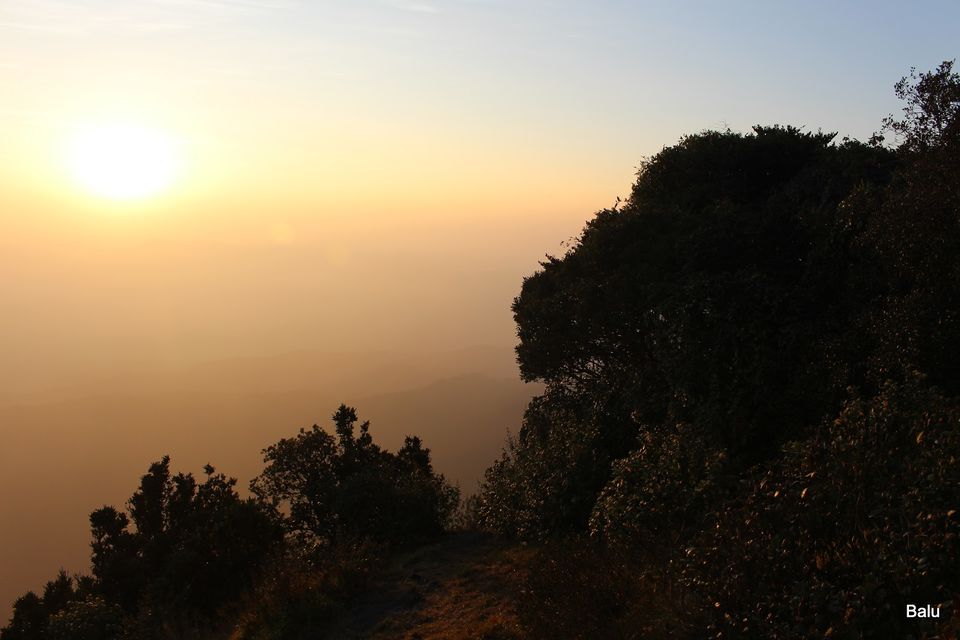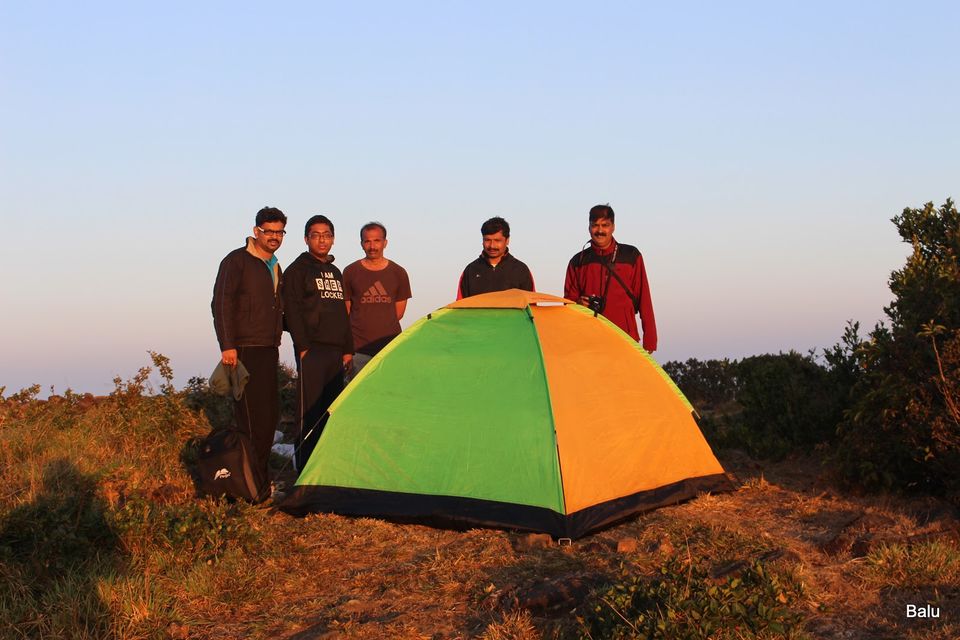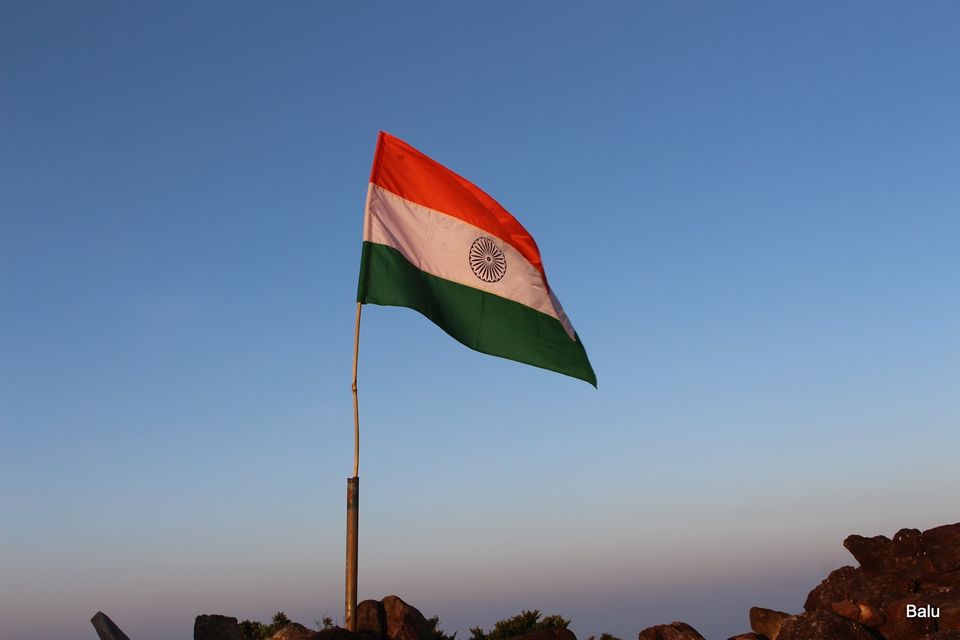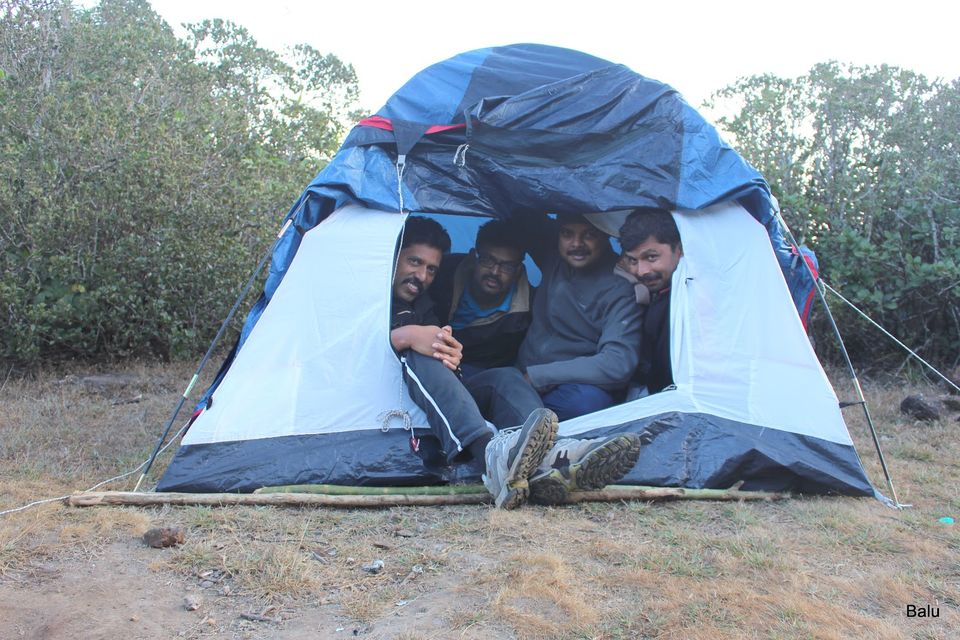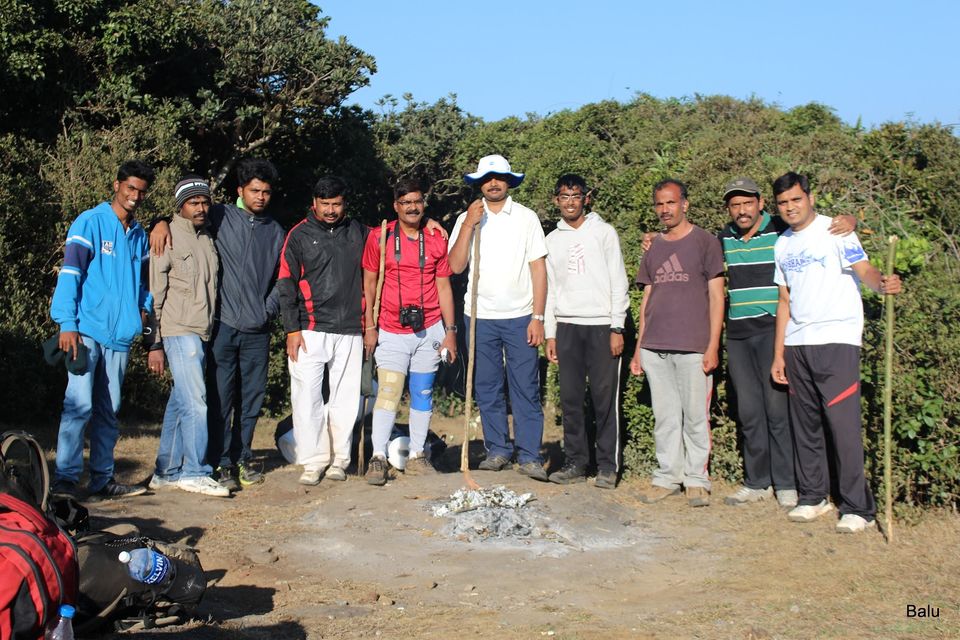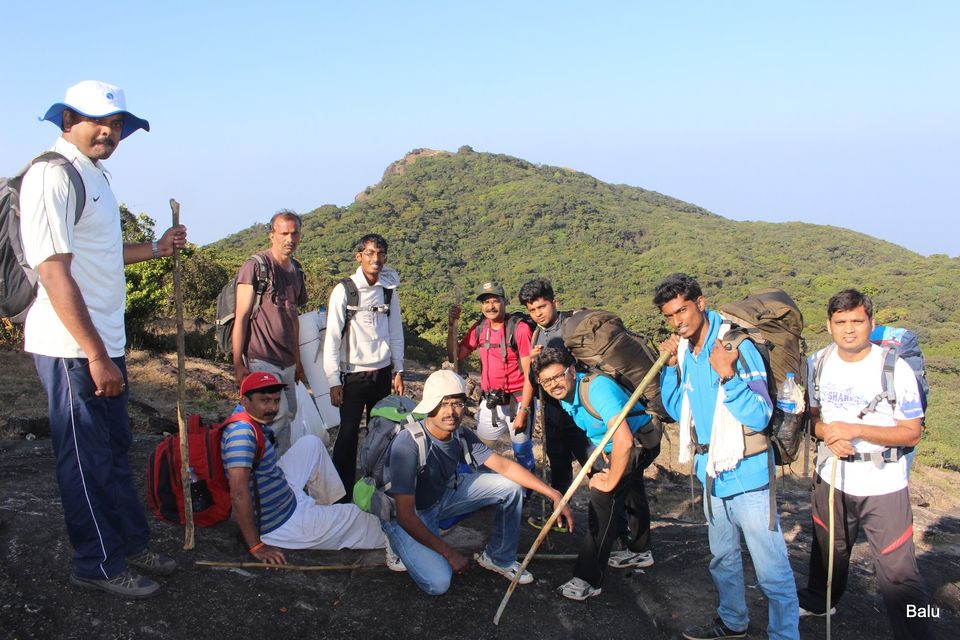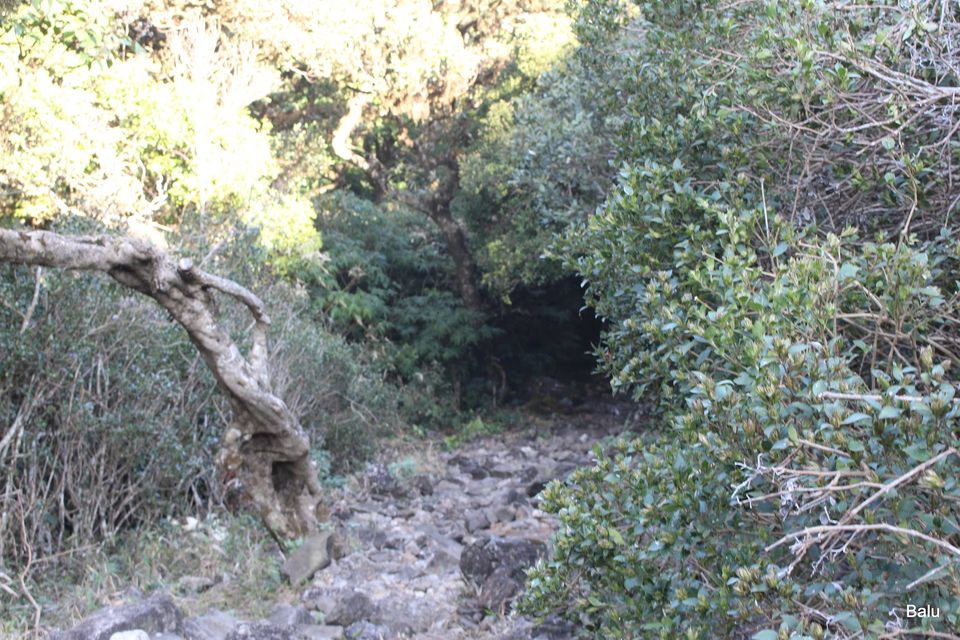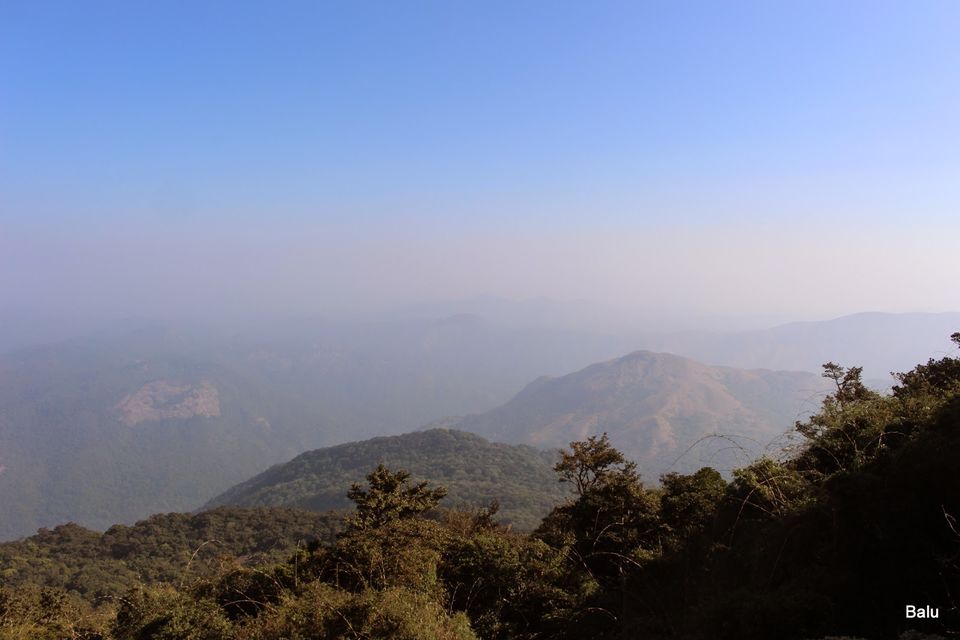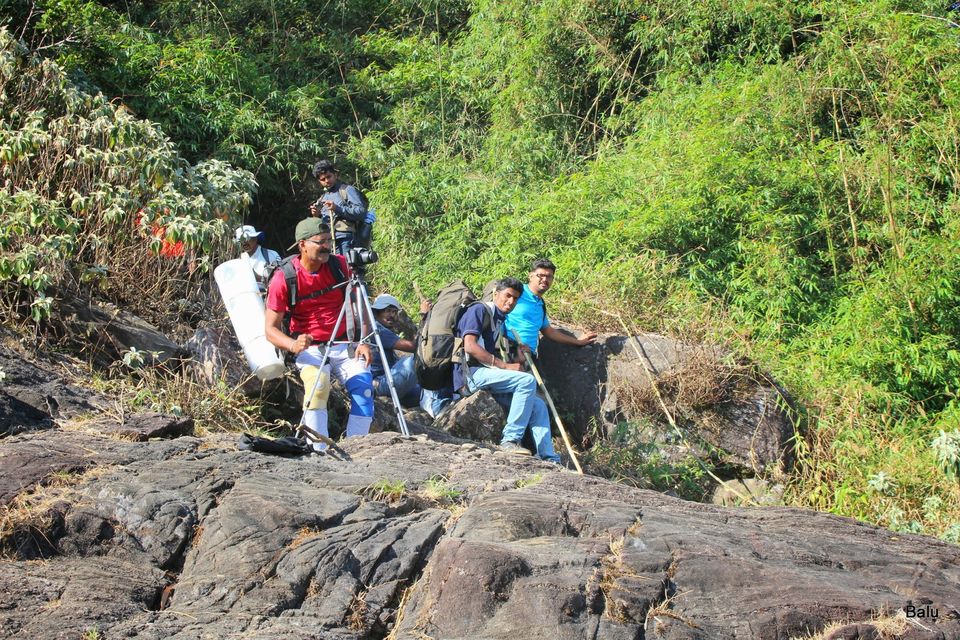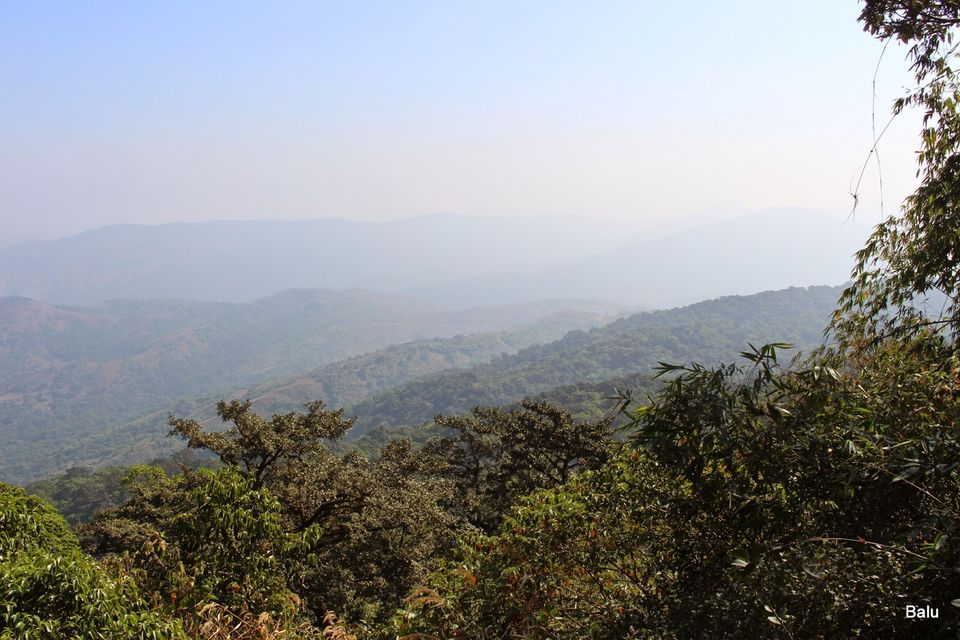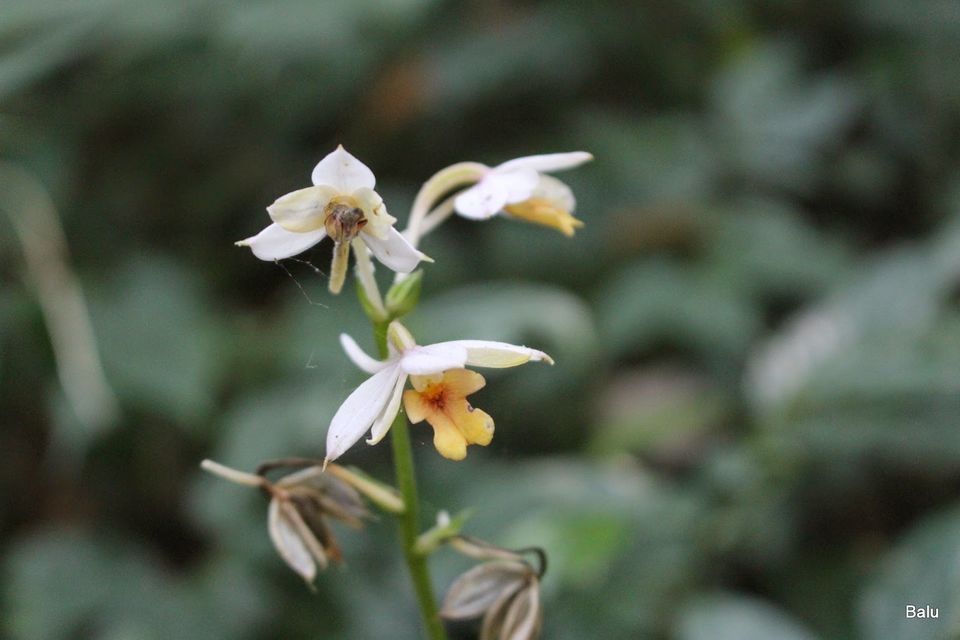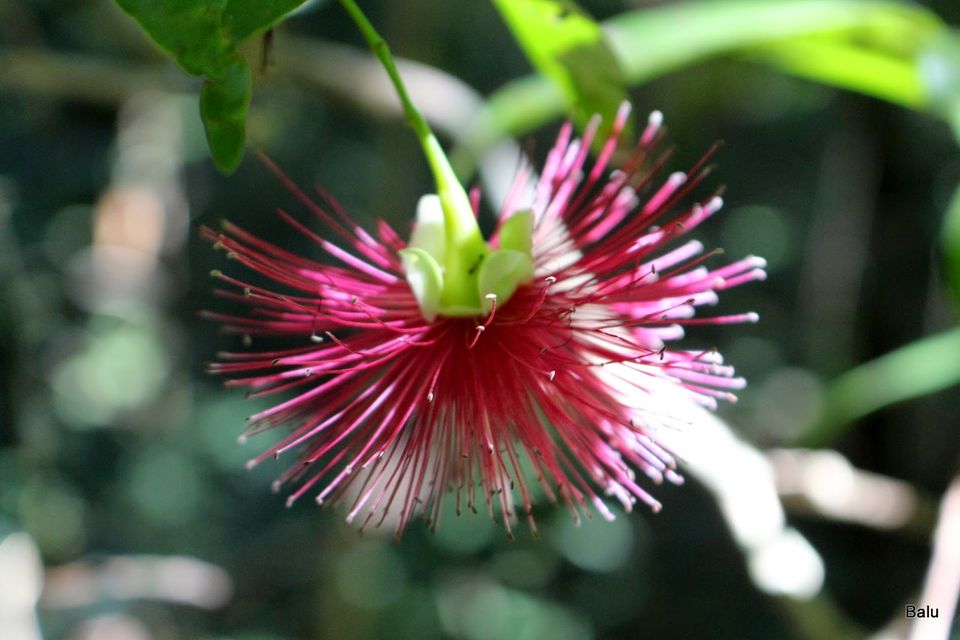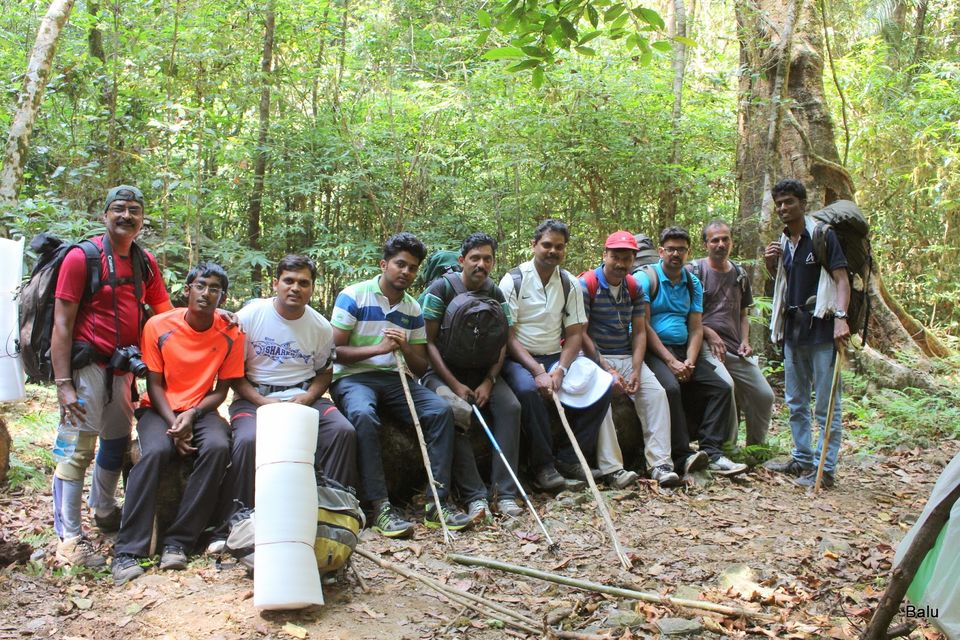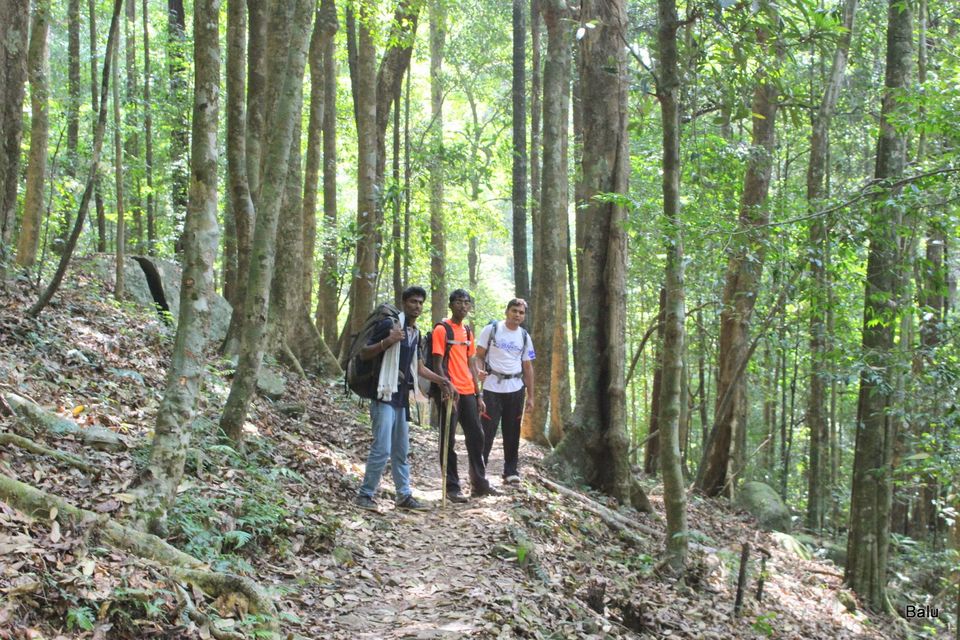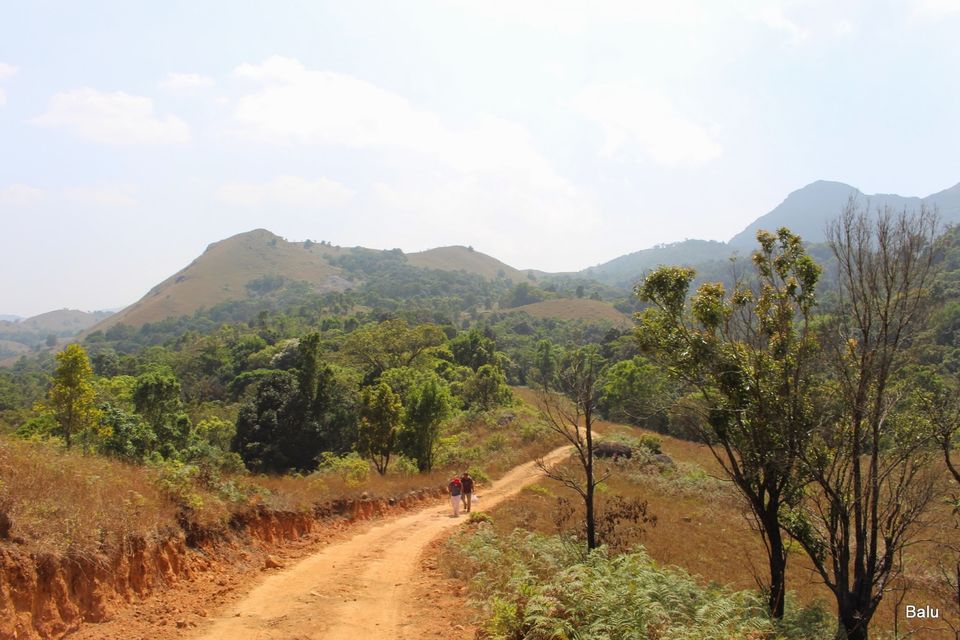 The thoughts of Kumaraparvatha trek came during our Shivagange visit and Manohar was quick enough to create a Whatsapp group for exchanging information. We decided to trek during 31 Jan- 1st Feb 2015 weekend. We were sure that we will climb from Kukke Subramanya and stay on Pushpagiri top on Saturday night. Though I have done the trek twice before, I could not just resist the temptation. Anyway it was going to be different this time.
We debated the mode of transport, like rail, bus or tempo traveler and decided on Tempo, thus fixed the maximum team size to be 12. New few days we discussed the logistics and each ones responsibility. As the day came closer, there were dropouts and additions, finally we were 11 (Manohar, Gururaj M J, Sujith, Hariprasad Kashi, Guruprasad kashi, Muralidhar D S, Sumanth, Guruprasad Gudigar, Ganesh K Gudigar, Darshan and I). Sujith arranged two tents and Manohar arranged for one tent and sleeping bags for all. I picked up three rucksacks from Pedals and Wheels Malleswaram. We had circulated things to carry. Sujith had arranged the tempo and took it to Rajarajeshwari nagar. The idea was to start from Rajarajeshwari Nagar, pick me and Guru Kashi from near my house and pick up Guruprasad Gudigar from Channarayapattana (he was coming from Mysore). As the most common Shiradi Ghat road to Kukke was blocked, we thought we would go via Bisle Ghat, only to realize later that that was also closed.
Things were fine and we were picked up about half an hour later than the scheduled time (which was OK) near the Rajkumar statue at Kurubarahalli. All of us were impressed by the condition of the tempo and were vocal with our praise. Alas..Murphy's rule, in next few minutes the vehicle stopped near Nandini Theater, it took some time for us to realize that it was a major breakdown and the accelerator cable had got cut. Many of us went in search of garage, Sujith with the help of a local friend, explored many places. We lost one good hour Sujith contacted his friend for a different vehicle. By then Hari came up with the idea of arranging a different tempo through his office source. The new vehicle came in about half an hour. Though not as comfortable vehicle, the driver was very good. We left Bangalore by 10.20pm. Guruprasad Gudigar has been waiting at Channarayapattana. We picked him around 12 pm. We thought we can go via Bisle ghat, but were told that that is also closed. It was quite long as we went by Kushalnagar, Madikeri and Sulya. Thanks to the driver Umesh who was an expert, we reached Kukke Subramanya by 7 am. We freshened up quickly in a temple shelter and finished heavy breakfast in a local restaurant. The road to the start of the trek was under repair and we had to walk some distance before we reached the starting point.
It was 8.40 am by the time we got into the jungle. There were many others too. It was pleasant in the morning, as the trail was through jungle. In a couple of hours, we crossed the Bheemana bande (Bheema's rock) and were into grassy slopes and the Sun was making his presence felt. Depending upon our pace, 11 of had become two groups by the time we reached Bhatra mane between 11:30 am to 11:45am. There was refreshing butter milk that many trekkers who were there consumed in plenty. The elder Mahalingeshwar Bhat had gone to Kukke and the younger brother Narayana Bhat was working in the dairy. We had sumptuous, delicious lunch of rice, soutekai sambar and pickles at 12.30pm. In bhatramane garden, there were many butterflies and I enjoyed photography for some time.
We left at 1pm. The forest office was just after Bhatramane where we registered by paying Rs 200 per head. Near to that was a view point where we took some pictures. The next destination was kallu mantapa and the path was steep and did not have many trees. In the scorching heat, there were 20 odd people in the shade of a signle tree.
The scene all around however was breath taking. It was 3.45pm by the time we reached the water source near kallu mantapa. We refilled our water bottles. I thought we were doing very well with time, but certainly it was long way to go. There were five who were faster, and six of us who were slower. By the time the second group reached top of Sheshaparvatha, it was 6 pm and the Sun was setting. The first batch was waiting for us there.
We took about half an hour break there and moved ahead though a valley of forest. It was getting darker. There were some groups who had tented near the creek in the valley. Many of us were tired and were hoping to reach the peak soon. It was around 6:45pm by the time we reached the end of the forest and we were in for a shock! There was a huge plane rock in the way of the peak that was at 60o angle. We had no choice, but to get on all fours and do rock climbing. Some of us had head torches, and those who climbed up showed light to those who were climbing. It was quite an effort by the time all of us crossed and reached Pushpagiri or the peak of Kumara Parvatha.
It took some time to find a place suitable to pitch three tents, and we chose the place on the way to Somwarpet as we did not want to wander for too long in the dark. It was already 7:15 pm and we pitched the tents and lit a camp fire.
We had chapatis, chatni pudi and curds liberally distributed by Ganesh. It was wonderful to sit and have food in the moon light.
The floor was not very even, but with all of us having sleeping bags, it was manageable. Two tents had four people each (snug-fit :-) ) and one had three. The night was relatively calm. We were up by 5.30 am and walked to the place from where we could see the Sun rise. There were at least 50-60 people tenting on the peak.
We had some left over chapatis just before starting the descent at 8.30 am. We could catch driver Umesh over phone and tell to come to Somvarapete. The trail was fully covered by trees thus making it very pleasant. This route also had regular sign boards leading to Beedhalli. Midway, there was a small stream of very refreshing cold water. The 7 km trek was completed in 4.5 hours and by 1 pm we were already at the forest office. It took another half an hour's walk by a dusty road to reach the main road and after a few minutes wait there was our vehicle. We had lunch at Somavarapete and returned home by night, to have a refreshing shower and a good night's sleep.
Though it was my third trip to KP, this one was special as we climbed all the way to top from Kukke in a single day and tented right on top. Though challenging at times, it was pleasurable, thanks to the unparalleled beauty of nature, great company and planning of our young friends.