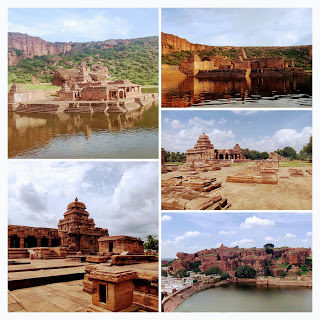 Travelling is one highly recommendable activity to unfuck our lives. That too when you are backpacking solo, the liberation that comes with it is unparalleled. One such awesome recent trip is to the heritage sites at the north of Karnataka, Badami and Pattadakallu. They are a testament to the architectural marvels of the Chalukyas in the 7th & 8th-century C.E.
My journey started with Golgumbaz express from Bangalore that was excruciatingly delayed by 3 hours, from there it was a nearly 12-hour long journey to Badami, a very remote village. Fortunately, there is a railway station and the train halts exactly 1 minute at the station. Every trip, I venture to try something new. This trip, I decided to not book any hotels prior to my arrival and see how well I am able to manage. Once the train arrived at Badami, the first thing I had to sort out was to manage a place to refresh. The station had a very spacious waiting hall untouched by anyone, seemingly waiting only for me. I had a quick bath, refreshed myself and started my journey. These are the perks that come with solo travel. Had it been a group, we would have never used any public facilities for taking a bath. Badami doesn't have many hotels too. There are only some 4-5 hotels that are expensive and require prior booking as well. A big thank you to Indian Railways for caring to set out waiting halls even in stations as remote as Badami.

I took a shared auto ride to Badami bus stand from the station. The KSRTC Bus station is again an example of good public facility. With platforms marked for each route, it is easy to identify the buses we have to take, even if we don't know the local language. From there I was off to Pattadakallu in my favourite mode of transport i.e local buses. The bus drops us at the Heritage Centre and one great thing about Pattadakal is all the monuments are in a single complex. You need not climb any heights or wander everywhere to cover the monuments scattered all over a town. Everything is just before you to explore. One may require 1-2 hours to admire the magnificence it hosts. Once finished, I had jowar rotis and lassi from the women who sell them at the entrance gate for meagre price. The rotis made of maize are poor man's chapatis, but, are made to look appealing with the accompaniments like onions, chills, kara podi, brinjal, channa and a delicious lassi in an earthenware. The buses back to Badami stop exactly at the gate and I waited there with the women for my bus. I also packed a bottle of buttermilk from them to beat the heat exploring Badami.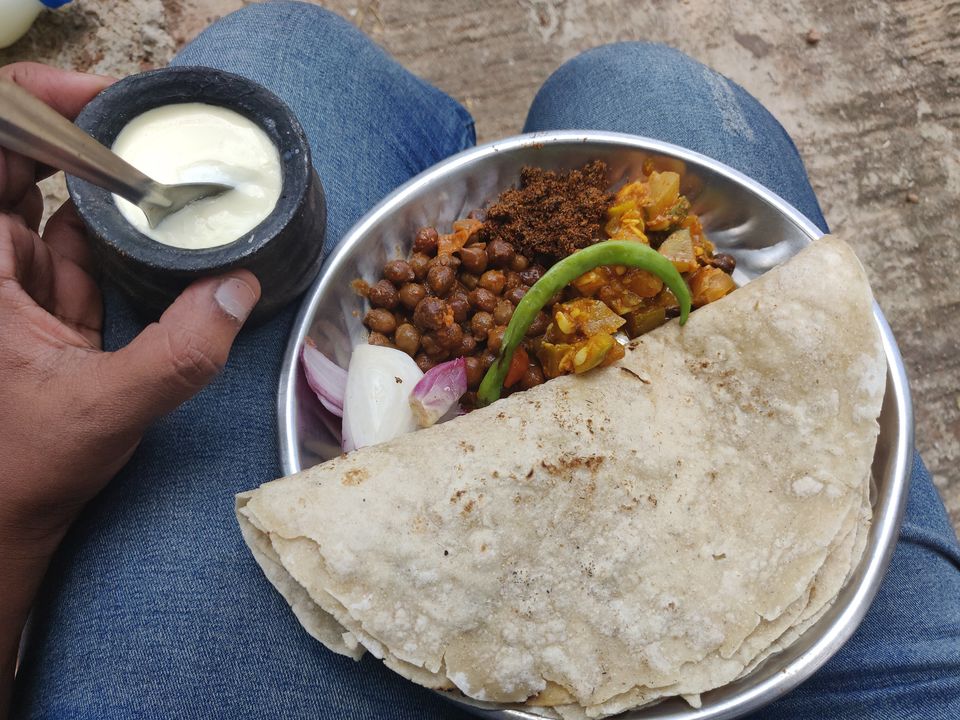 Back to Badami, I strolled around the streets to reach the caves. There are 4 caves marked 1-4 dedicated to temples of Shiva, Vishnu and Mahaveer. From the top of the caves, the beautiful Agasthya Lake opens to a breath-taking scene. I climbed down the caves and went to the Archaeological Museum which houses very important Historical artefacts. How ASI is able to maintain everything by just charging an entry ticket of 5rupees is still a mystery. From there to the right of the museum, the fort and temples are located. I climbed the fort and I must appreciate the timely help by the armed guards posted at frequent intervals, who kept a constant eye on me and also directed me where is what every now and then. The climb atop was tiring, so once I climbed down, I walked to the Bhootnath Temple complex by the Agasthya lake and sat there leisurely for an hour waiting for the sunset. Some local kids came and conversed with me in Kannada, I was able to slightly understand and respond back in English only. Thankfully the kids managed. Thanks to our link language. Up to 6.0 P.M there was no trace of sunset.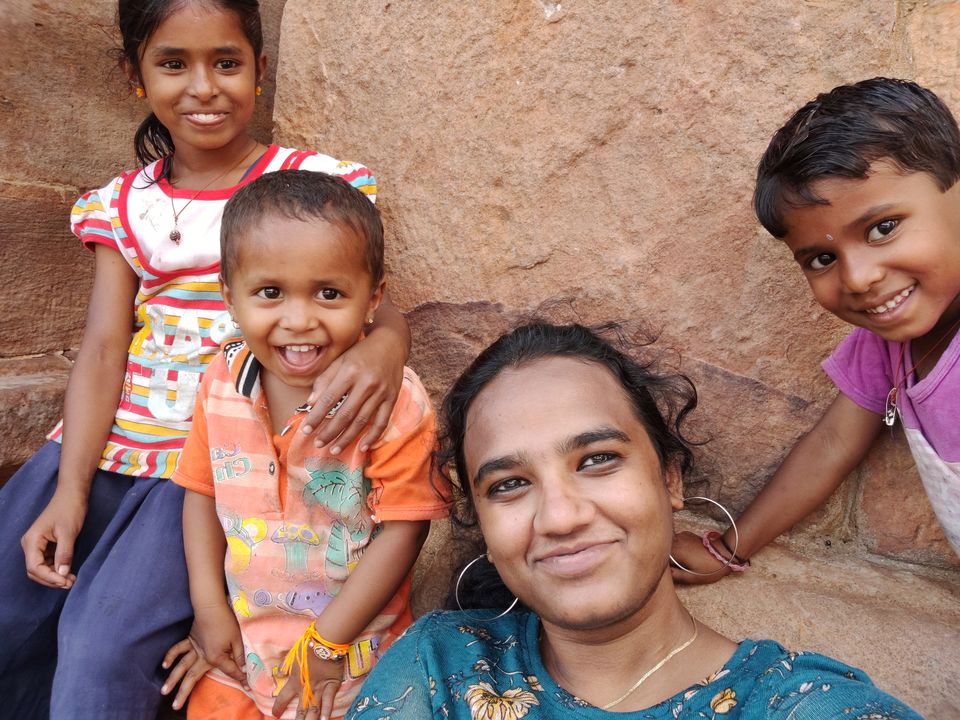 I just dipped my feet in the lake for some time and started to the station. Otherwise, my train scheduled at 7.15 had to be given amiss. However, I was able to spot the sunset from the streets of Badami and on the bus, back to the Railway station.
I had the trademark local Mirchi bajjis with karapodi and coffee at the station. This time the train was just 30 minutes late. Thanking my stars, I hopped into the train, off to Bangalore, looking forward to more such trips.