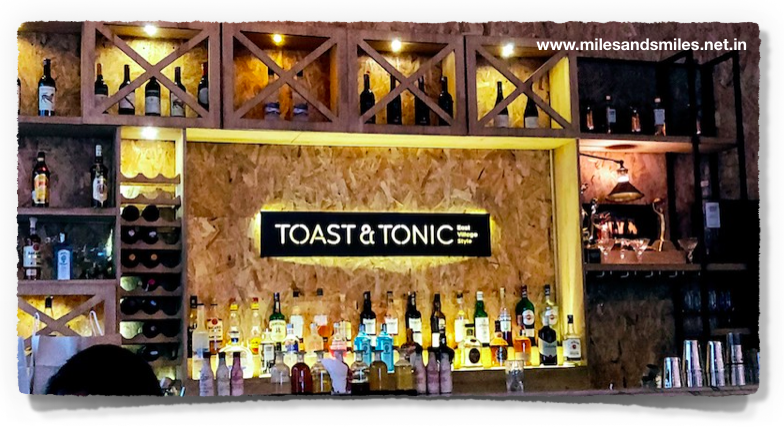 We ventured into the restaurant named Toast & Tonic on Wood Street, Ashok Nagar, Bangalore. A very popular joint and winner of the Times Food and Nightlife Awards – 2018 in two categories namely Best Global/ Modern (Casual) and Restaurant of the Year (Nightlife).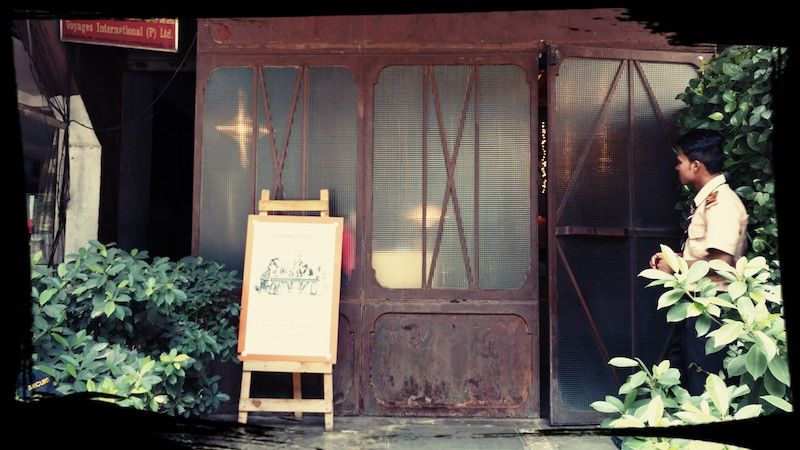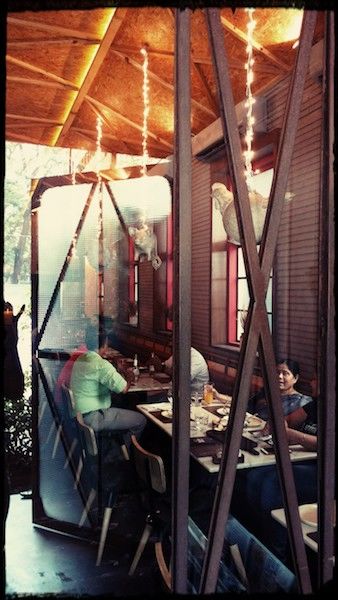 T&T has a cozy setting, apt for relaxed drinks and meal. The cocktails are the stars and a must try. We have been here twice and here's a sample of our meal....

Below are the cocktails we had – The Red Indian, the Betty Rose, with rose petal and the pomegranate seeds at the bottom !! Another favourite was the Figs & Gin (Bombay Sapphire). We also tried the The Bloody Baron, but didn't enjoy it as much as the others.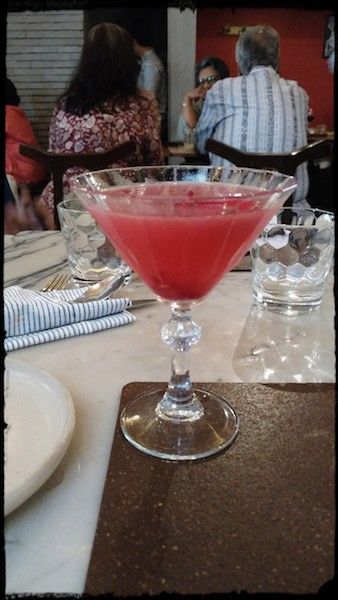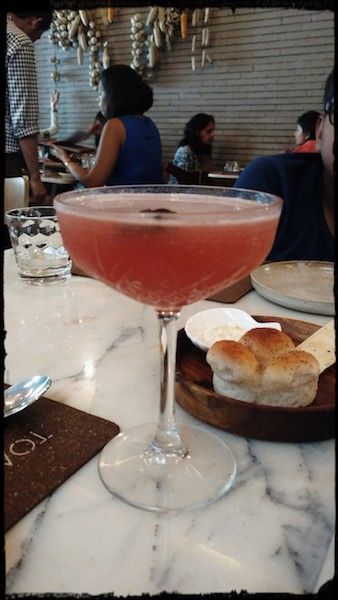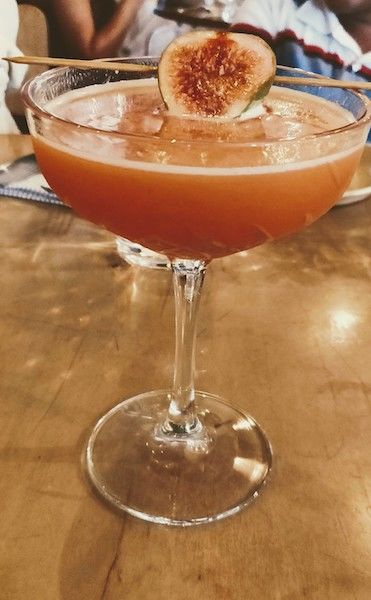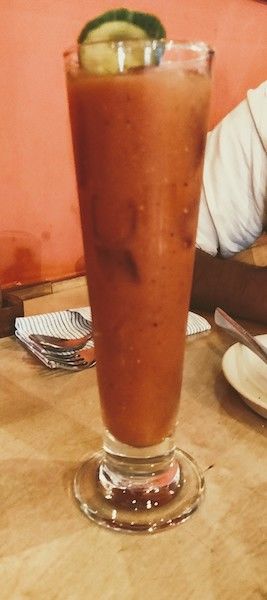 We started with the Au Revoir Colonel Sanders, the juicy chicken pieces disappeared quickly as the mains arrived. The mains we tried are – Spaghetti Cacio e Pepe with chicken, Flash Aged Steak, Bulgogi Burger, Seoul Chicken and Spaghetti with Aoundille sausage . The burger had tapioca chips on the side. The Spaghetti Cacio e Pepe was a stand-out. The Seoul chicken was served on a delectable bed of rice. Neeedless to say the food was super tasty. Is the place expensive? As I have learnt, expensive is a relative term....
Is the food value for money? The place is gourmet and the portion sizes are what my husband calls for the small belly people :-)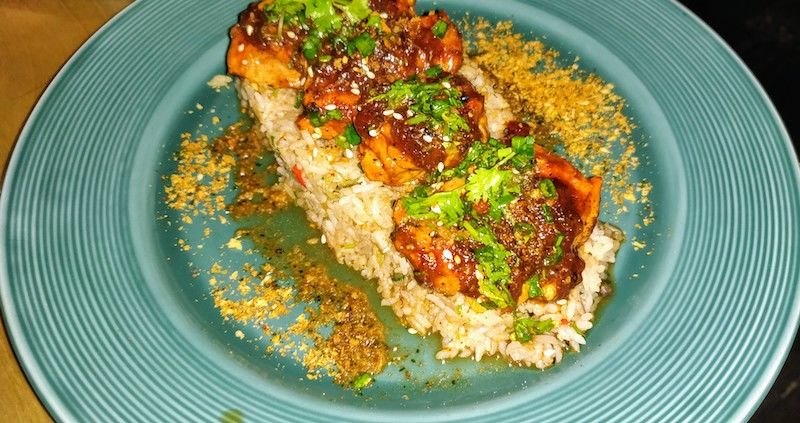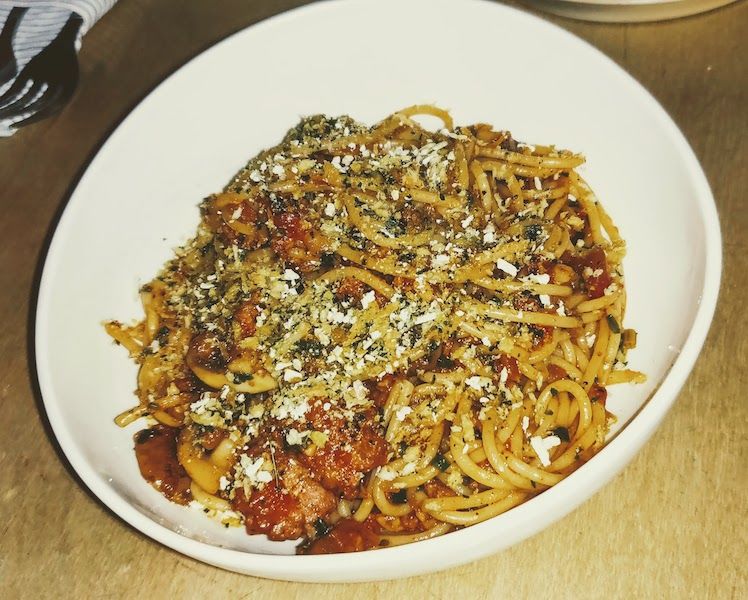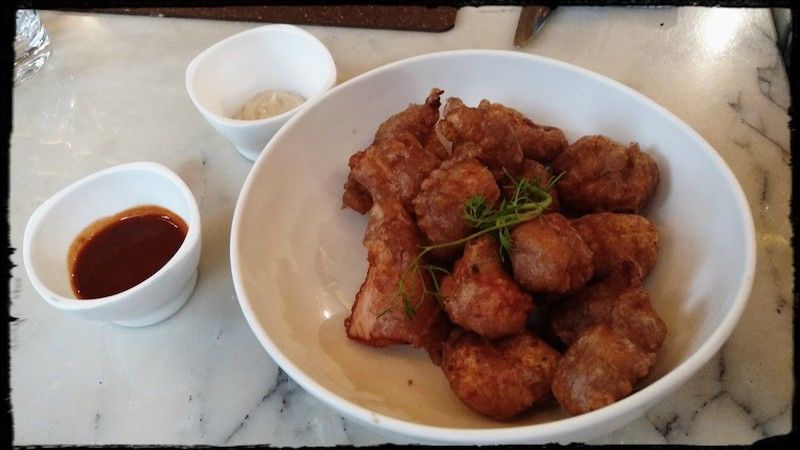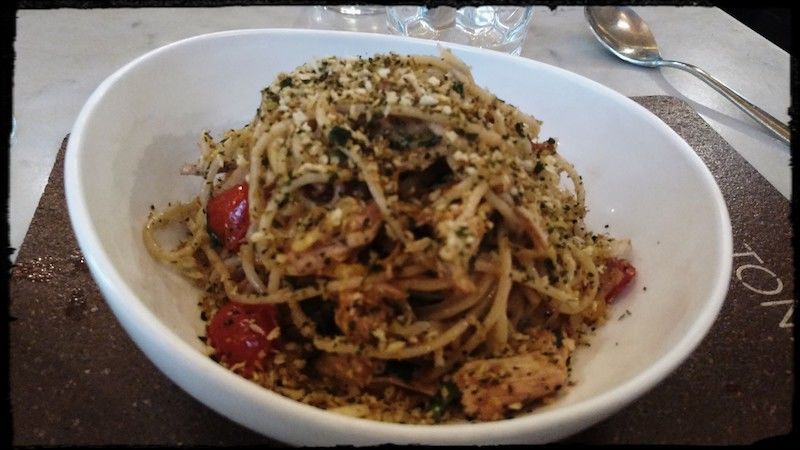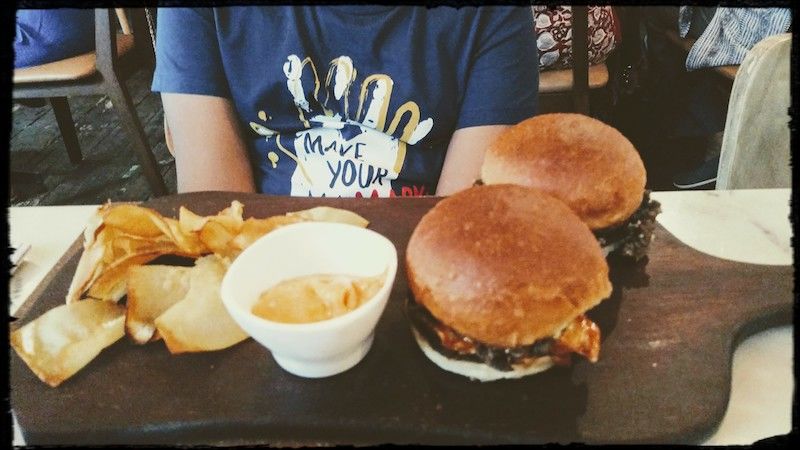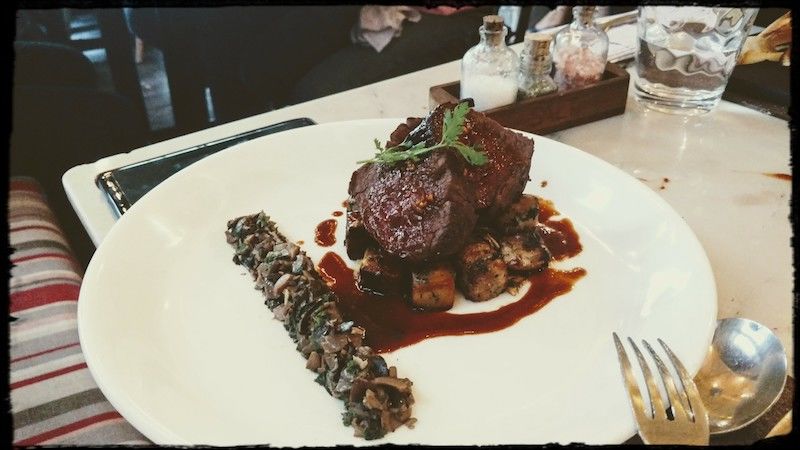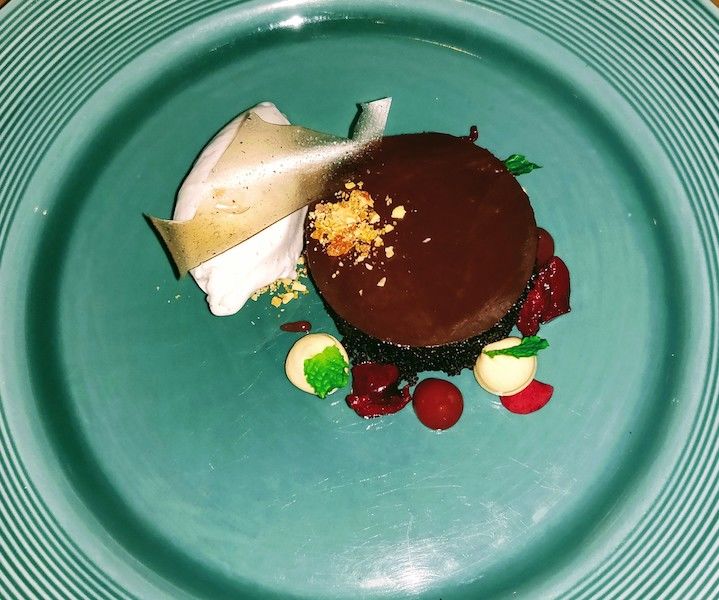 The Brownie was vegan and gluten free and looked like something out of the Masterchef Kitchen, but small compared to the ones we were used to having. It disappeared into our mouths too fast for our liking....we wanted more !!
We just walked in this time without reservations and were lucky to get a table. The place filled up fast and next time booking a table will be good idea. Check out the place, you won't be able to stop with just one cocktail !!
Happy dining,
Anju