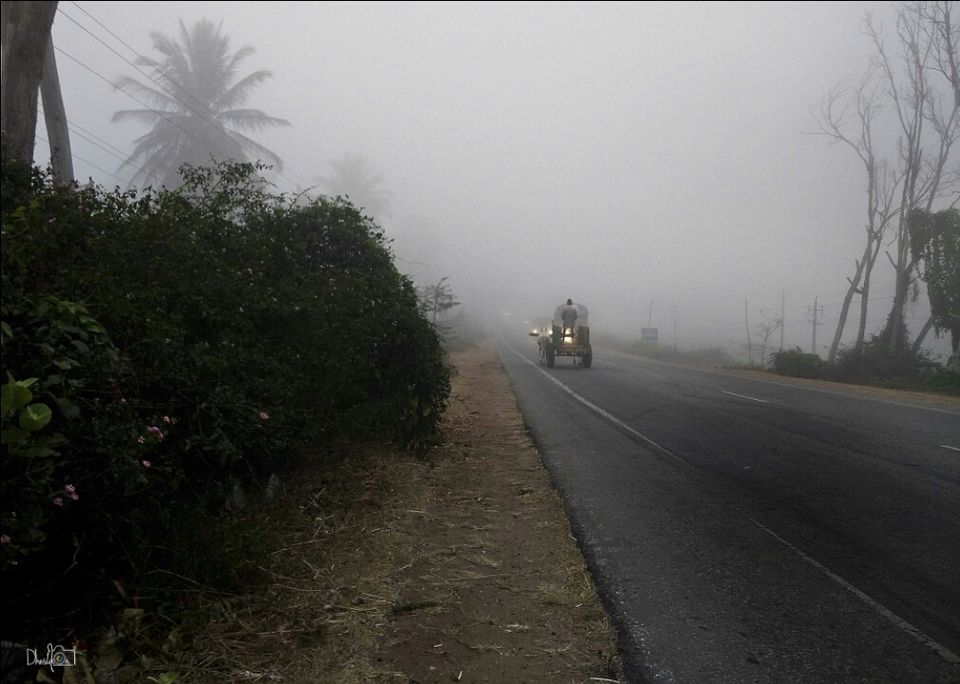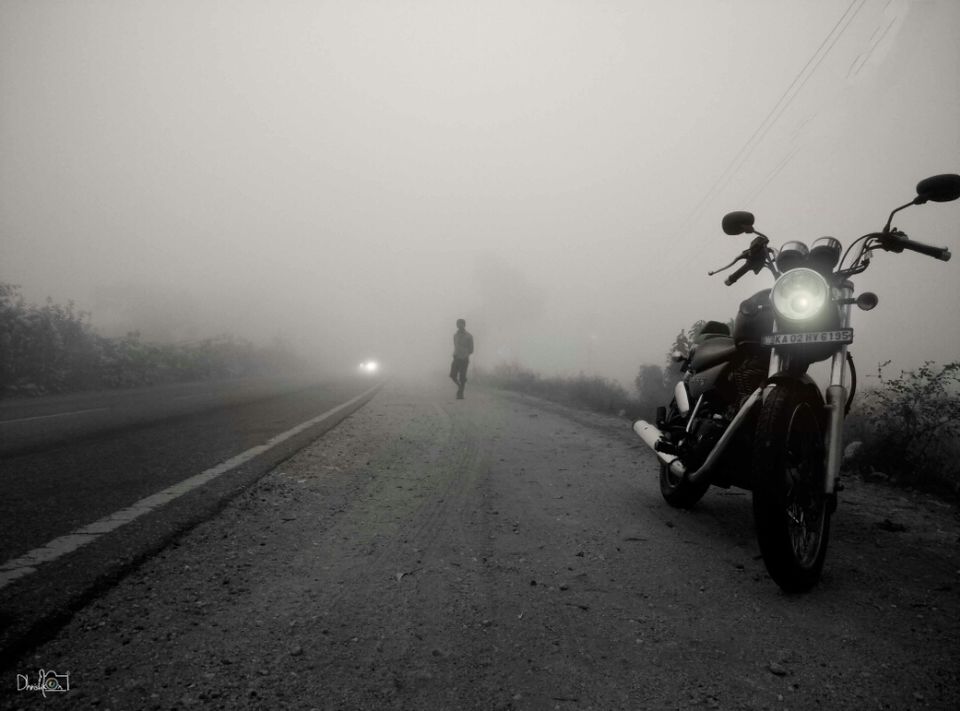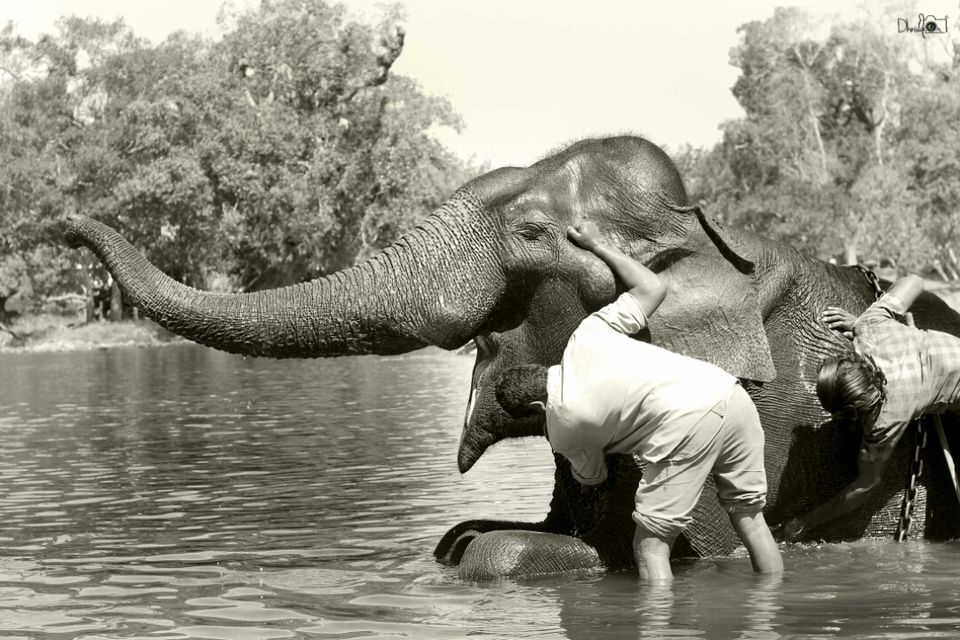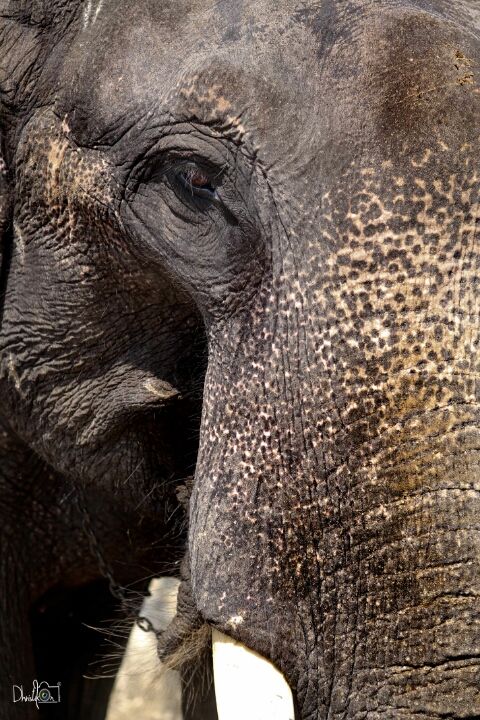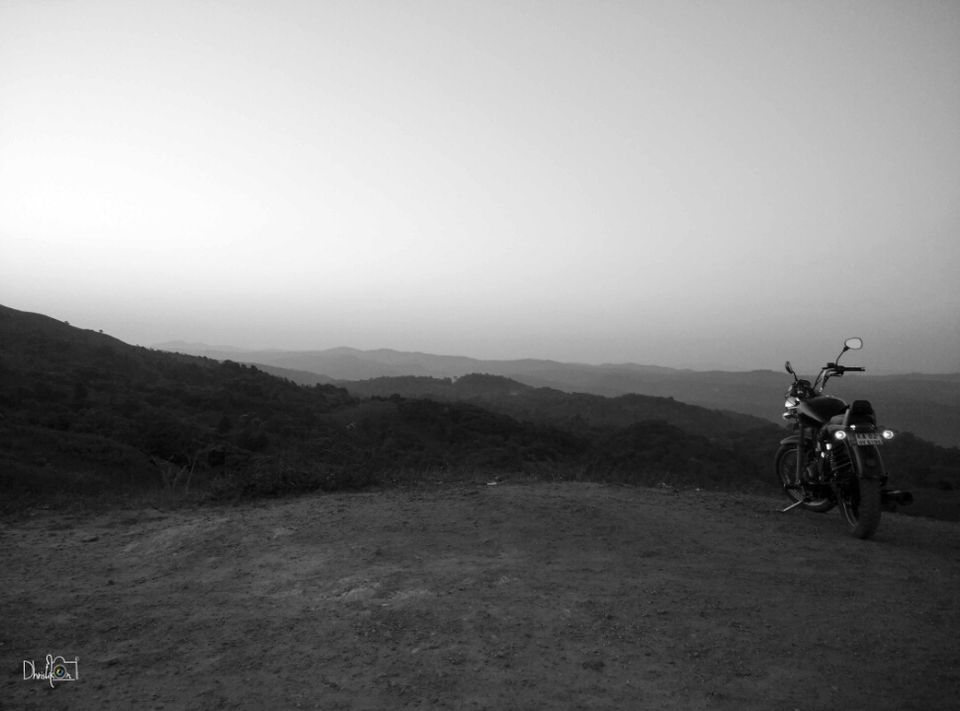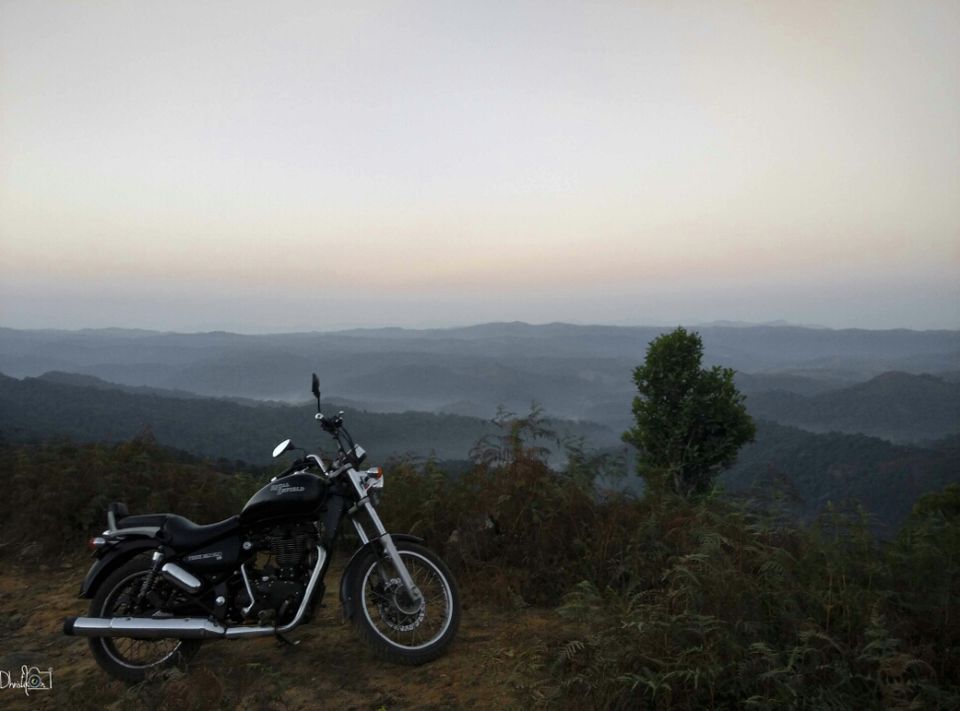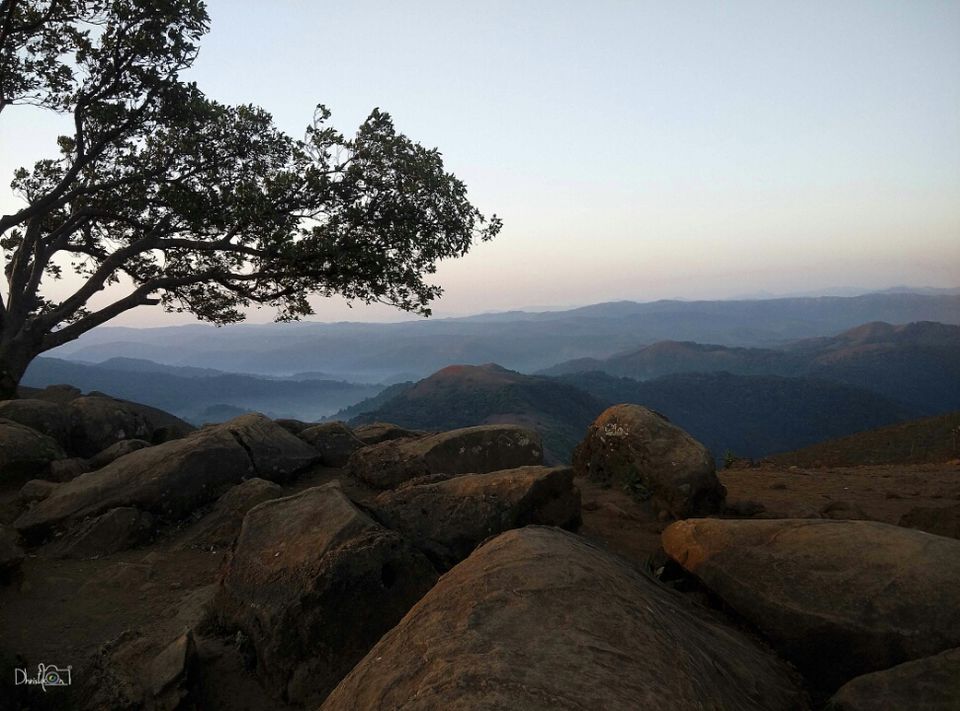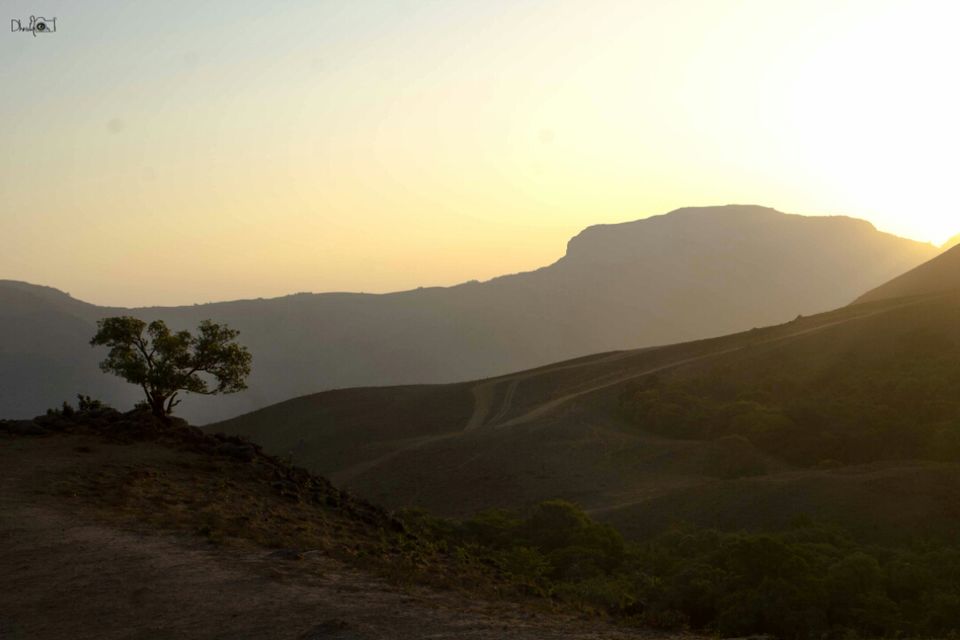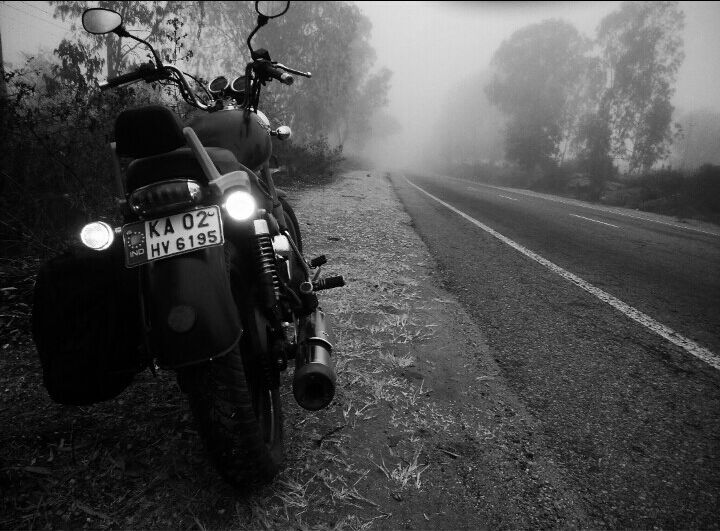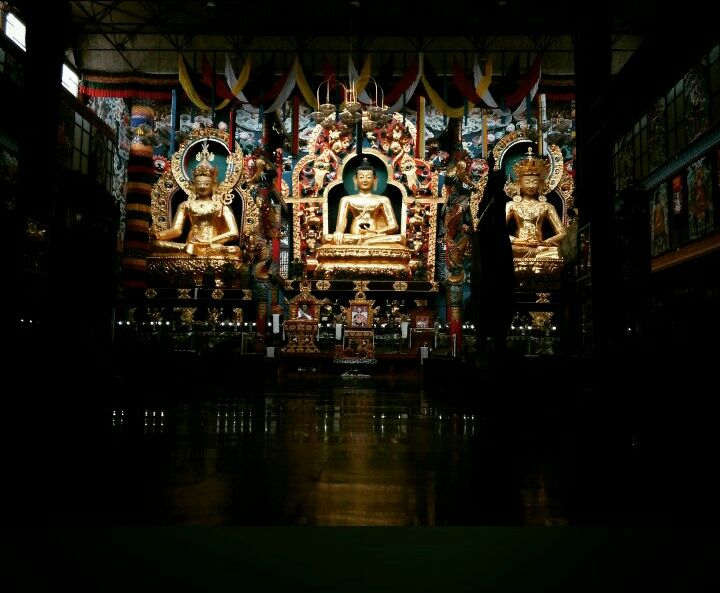 So,it all started on Feb 19th 2015,was going through a rough patch in life and at around 11:30pm in the night I decided I can't take this anymore and had to travel,because that has always worked out for me.
Contacted a few friends about this, if they wanted to come along, since I had never been to coorg earlier, and also because I had little money to spend on the trip and coorg is quite near to Bangalore (my hometown).None of my friends agreed to accompany me because it was of very short notice(3hrs before I left), had plans to leave Bangalore at 3:30am and finally decided "okay time to ride solo". I quickly rushed to my parents room and after 30min of arguing or so,they finally agreed and there I go, a trip planned in 30min.
Any biker would know this," you can never sleep the night before your trip". I was awake till 3am or so,it took me arnd 2 hrs to reach
Firstly reached the famous Buddhist monastery,located in Kushalnagar at around 7am on 20th Feb 2015. Took my time,clicking pictures of the kids there. And sat down meditated for a good
30min #peace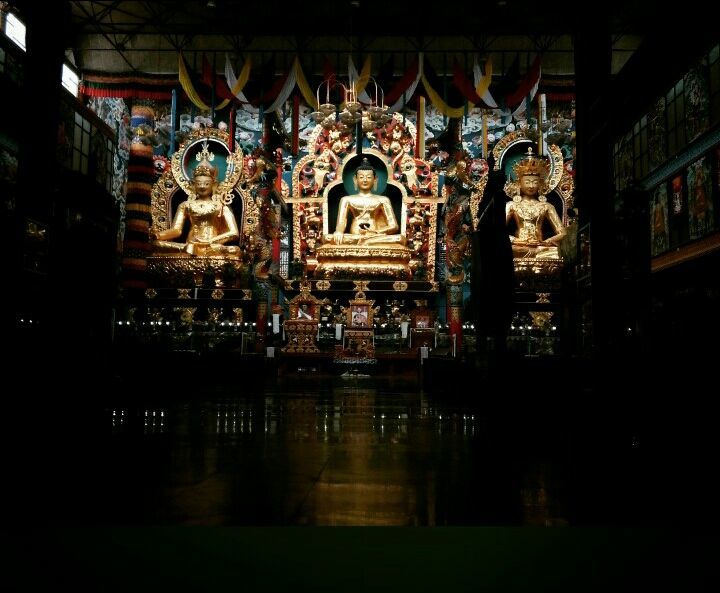 Then a friend from bangalore Gave me a call(seeing my status on facebook),telling me not to miss dubbare elephant camp.It took around 45min to reach dubbare and clicked some really nice pictures there.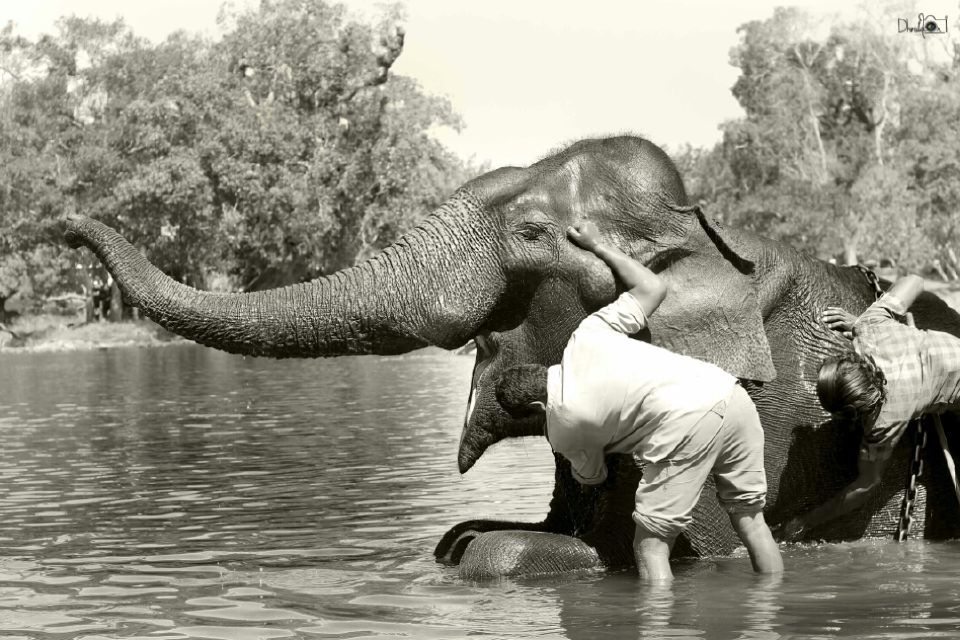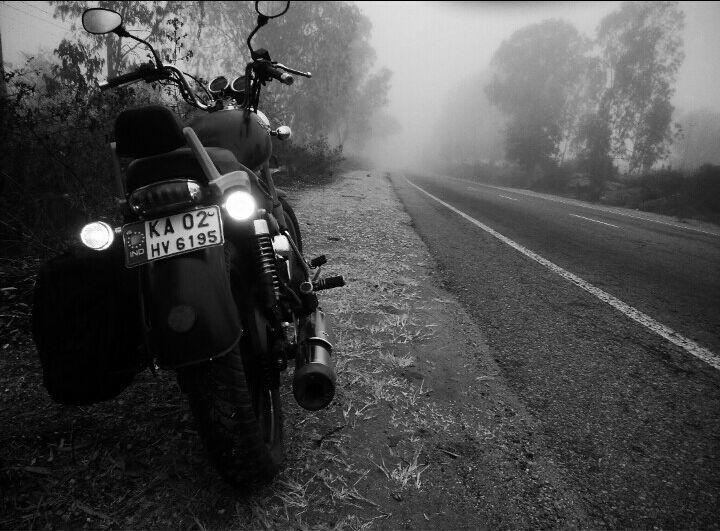 Since there was no tv I had to wade away time by watching movies like "we are the miller's" and "PS:I love you" which were luckily on my mobile.And slept tight after that,because I knew what was in store for tomorrow, MANDALPATTI,yes!! By far one of the most amazing places I have traveled too.started out at 3:30am from Madikeri towards mandal Patti.The roads being so confusing and no one to ask for directions and my mobile navigation was useless,but still took a chance and went on.It took me around 2hrs 30min to cover a distance of around 30km.Though roads and pitch dark atmosphere, with just the light from my bike's headlight,that was scary experience I must say.
Reached mandal Patti at around 5:15am and the person at the gates told me it opened only at 5:40am,so had to wait till then,and finally the let me in and woah woah the roads there look like they lead to a different world.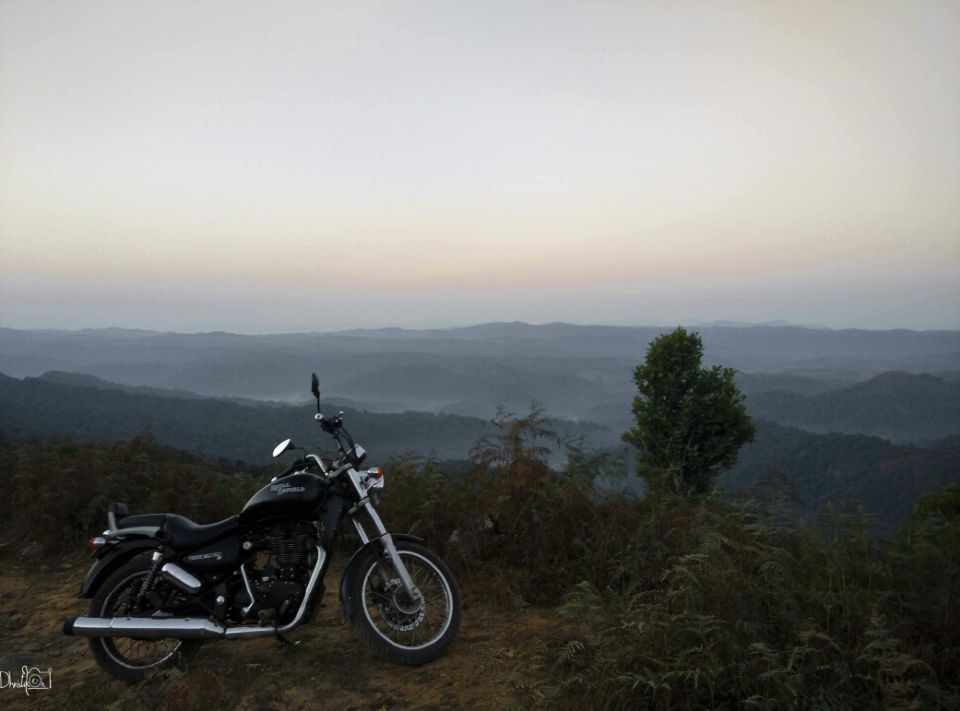 The road from the gate to the peak passed through the pushpagiri wildlife reserve,trust me if you own a sedan or a bike with not enough torque,this is not a good place to be 'JEEPS and Royal Enfield ONLY'.Took around 40min to reach the forest officer's camp on the foothill of mandal Patti, parked my bike there and started trekking to the top,the view at the top was the best I have ever seen,with the morning sunlight cut by the mountains and the cloud of fog under you,makes you feel like you just stepped into heaven. And then i met the special anti poaching officer at the pushpagiri wildlife reserve,and he volunteered to take me to abbi falls if I could drop him in Madikeri.we had a cup of tea and spent a little time at the tea shop,he was quite famous in that part of madikeri,he shared some information about the wildlife there.
And then we reached Madikeri at around 8:30am and he got off my bike,and may be that is what life is about, people come,people go but the journey must go on. Now it was time to head home,came with a heavy heart and coorg embraced me with love and mother nature did the trick.
Clicked a selfie with Mr.john kollanaur,the owner of the home stay I was staying at. And then the journey back home to see the city lights began. Left Madikeri at around 1:30pm and now there was one last obstacle to overcome, as I earlier pointed out,I didn't have a lot of money so I only had around 200rs left with around 400rs of worth fuel in my bike's patrol tank, didn't know if I could make it, and as suspected my bike ran out of fuel near kengeri, and somehow managed to get fuel from the nearest petrol bunk with the help of the locals there and finally reached home at around 6pm.And the journey that was planned in 30min had come to an end. And a coorg wildlife society flier to remember the whole ordeal.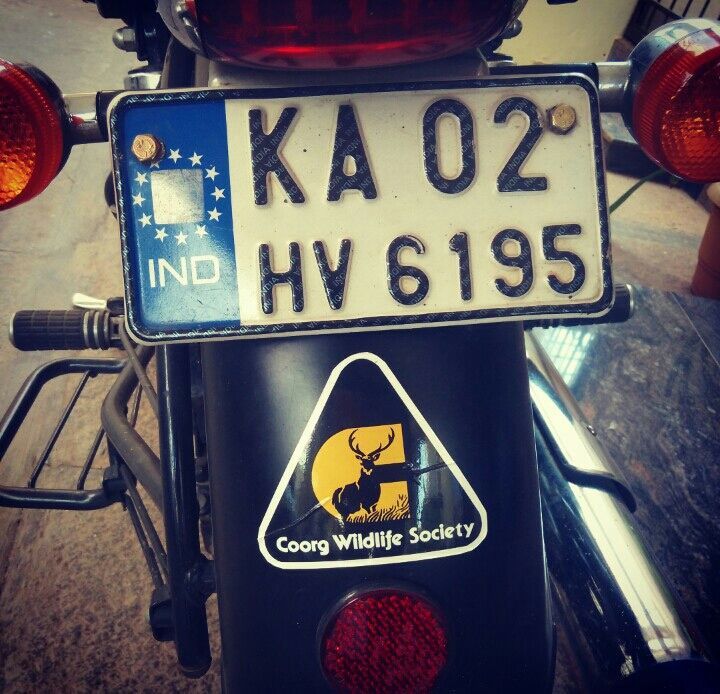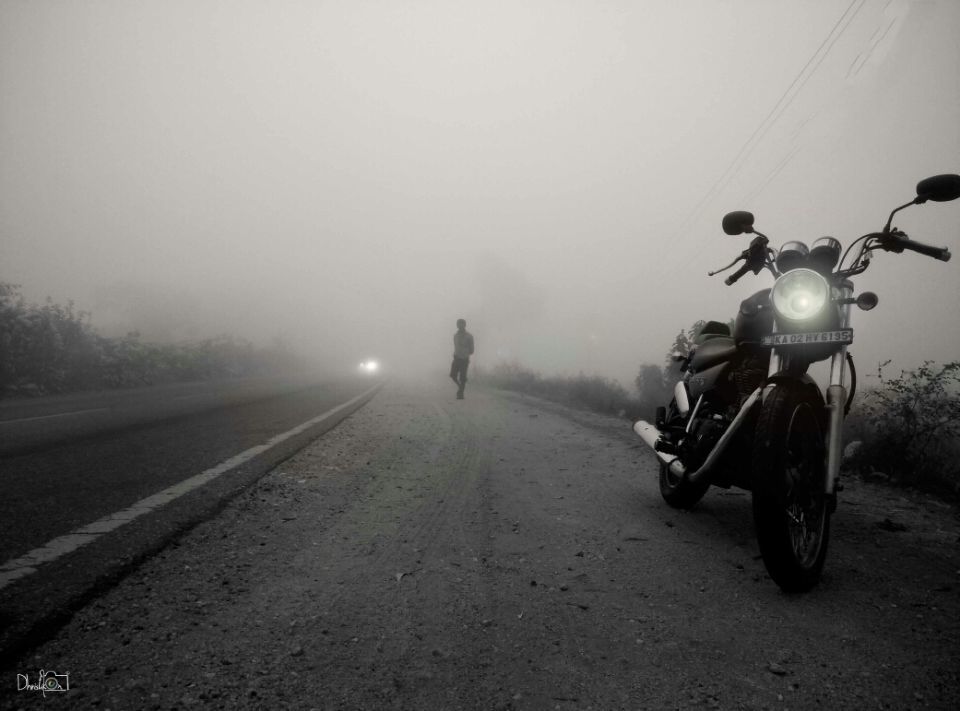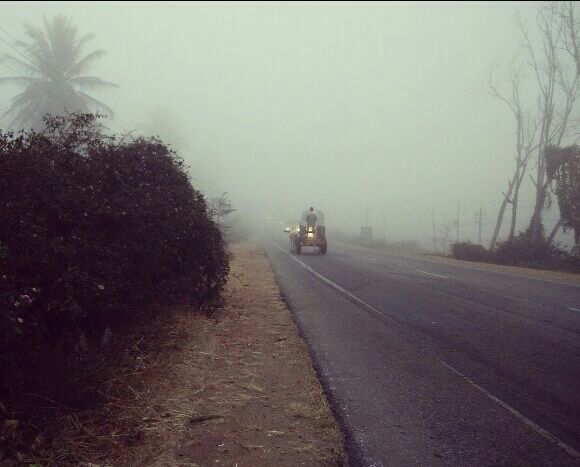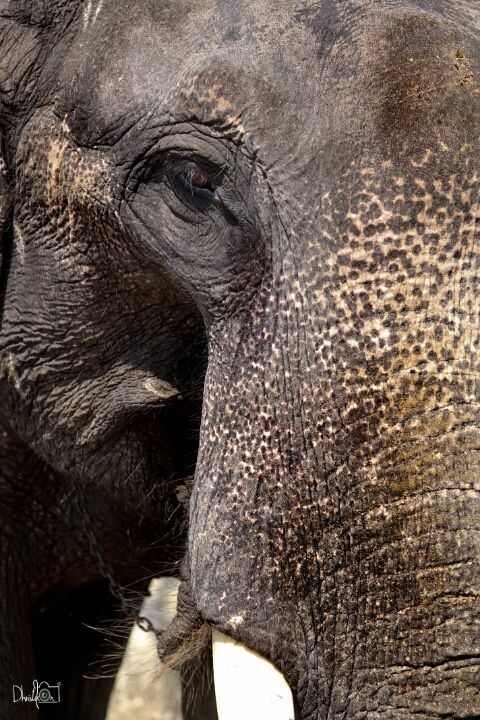 So now my priority shifted to "sleep". Because it was almost 40hrs of sleeplessness. Quickly raced towards madikere,where I had planned to stay.reached madikere at around 12:30pm,found this amazing place near raja seat called " kollanaur's home stay",owned by Mr.John kollanaur.After a bit of bargaining he agreed to give me a 2 bed room for 500rs a day.Huff sleep at last.slept for arnd 2 o 3 hrs and now wanted to explore the places near by so headed out to
kaveri which was around 50km form
to grab a nice refreshing coffee at the apolo coffee bar on the talakaveri road and some road side chats in madkeri did the trick and went back to my room to enjoy the sunset.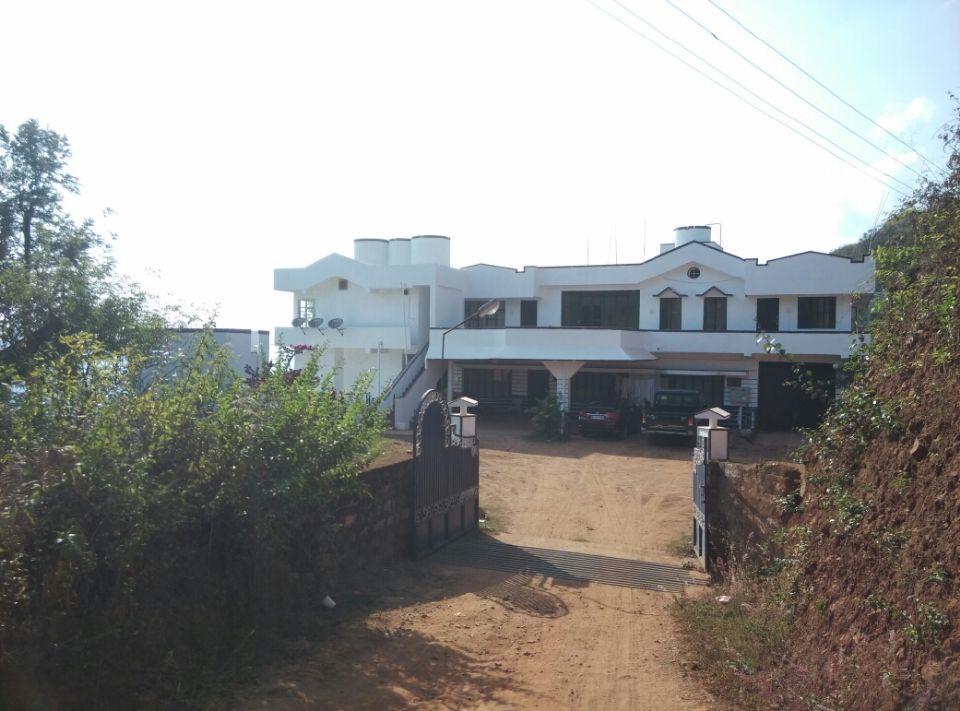 The feel of being all alone with ur legs crossed sitting in the balcony and watching the sunset in coorg cannot be explained should be experienced.