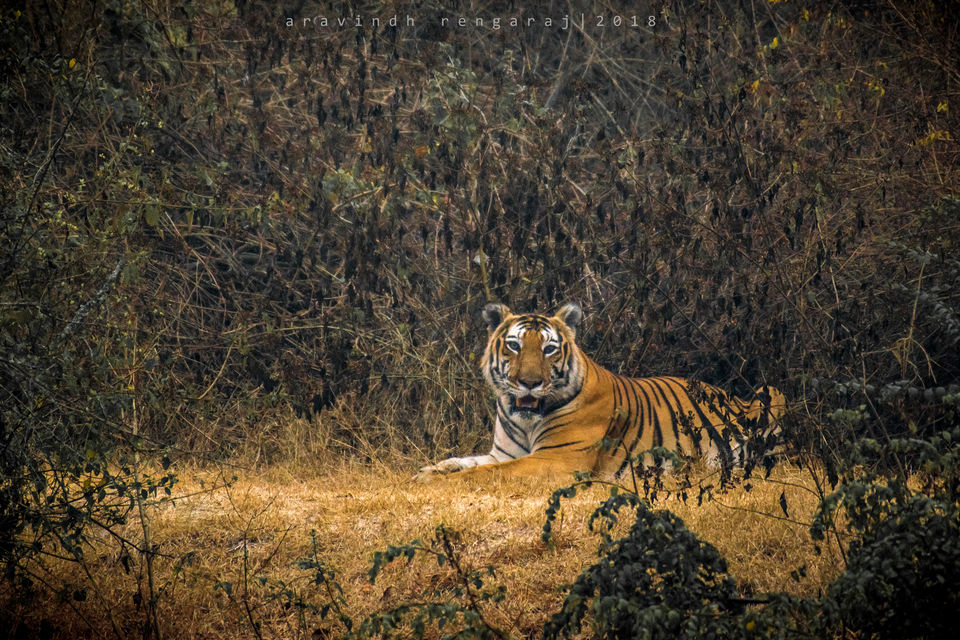 Day zero: As this was a last minute plan, only My friend Vignesh (interested in photographing beautiful landscapes) and I (interested in wildlife photography) started this trip from Chennai. It was a long weekend (Jan 26, 27 & 28). We didn't plan the trip on these three days because we could not get tickets on 25th. So, we planned it differently like we start a day late, take a day off for office and comeback a day late. We boarded the train Kaveri Express at 9.15 pm.
We reached Mysore railway station at 7.30 am. There was a A2B restaurant nearby. We used their restroom, did freshen up and had breakfast. We observed that the city was so clean. We realized this is why Mysore is one of the top five cleanest cities in India.
Then we went to the bike rental company office to get the bike that we had booked online already. I like their service because they charge on a hourly basis. But, they open at 9.30 am. We had to wait for 30 minutes in the tea shop opposite to the office. Then, we got the bike Honda Dio ( yes it's a scooter but powerful for the flat roads)and headed to Kabini.
We reached Antharasanthe Forest range office by 11 am. We asked them for evening safari tickets (Usually, safari tickets are given there at 10 am for evening safari and next morning's safari tickets are sold at 4 pm). As we reached late and it was a 4 day holiday for Karnataka (due to some bandh), tickets were already sold for evening safari. We had 5 hours to get tickets for next morning safari. So, we planned to go to Nagarhole gate which is 30 km from there to get details about ticket in that gate's safari.
On the way to that gate, we found a beautiful reservoir where we found a couple of elephants for which some people were giving bath to. Also, we found a lot of birds near the water. As we both are photographers and live in Chennai, we always cherish when we see different kind of birds in a place. After clicking few photos, we resumed our ride. We saw Kite birds everywhere we went in that area. In Nagarhole gate too, the tickets were sold. So we had lunch nearby and started back to Antharasanthe office. You may think that this 60 km travel was waste of time and petrol. But we got to see and click different birds and see different places.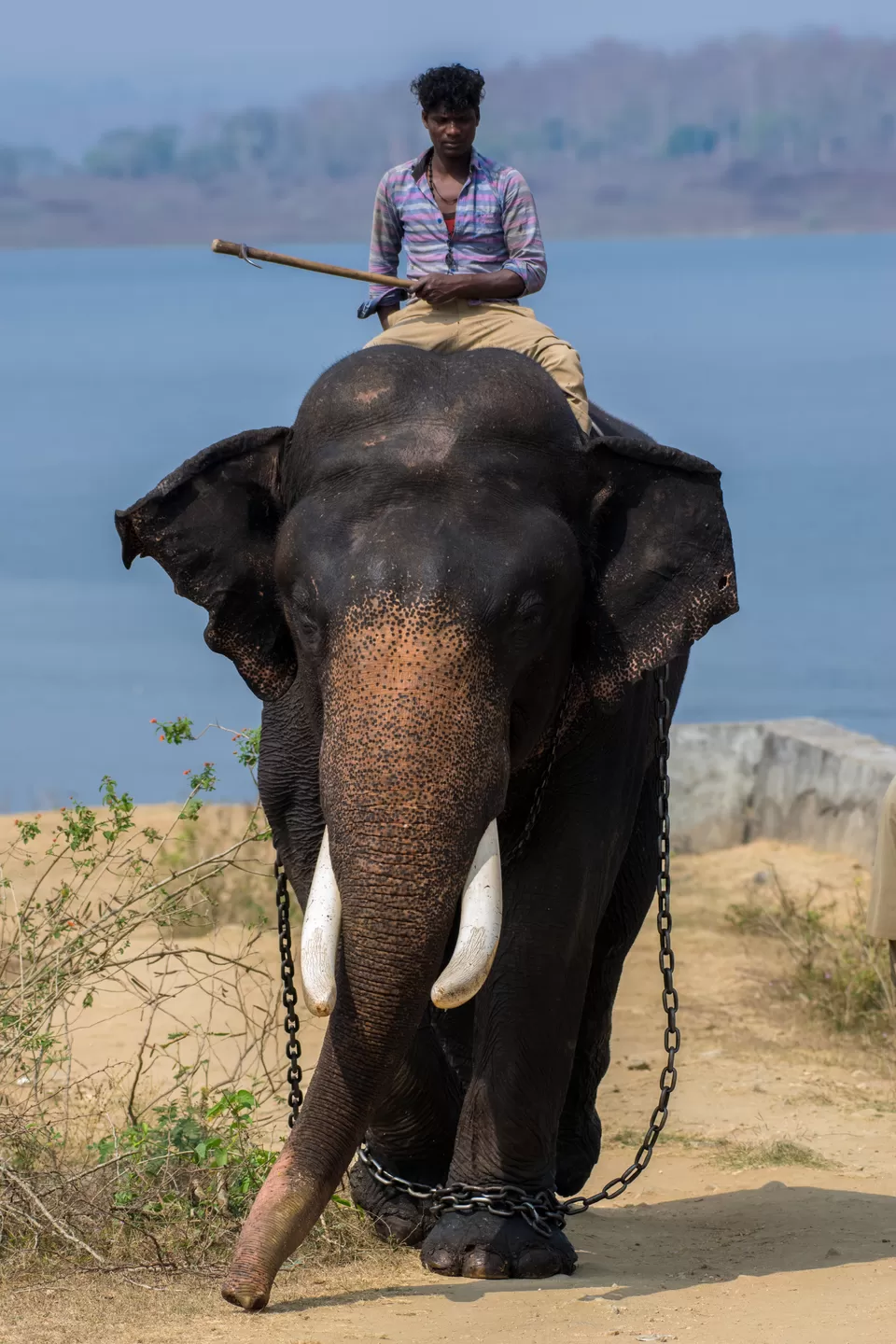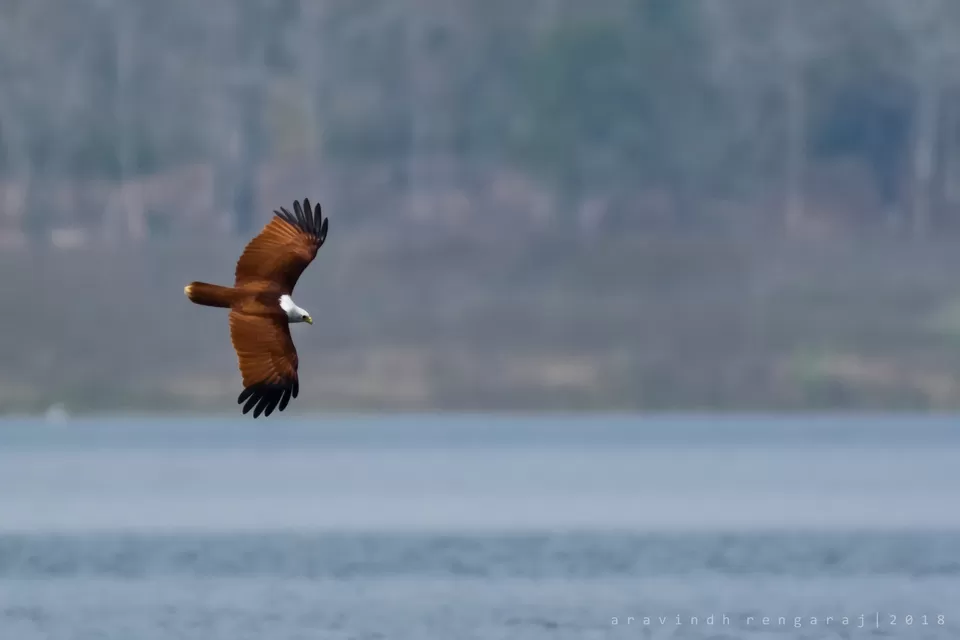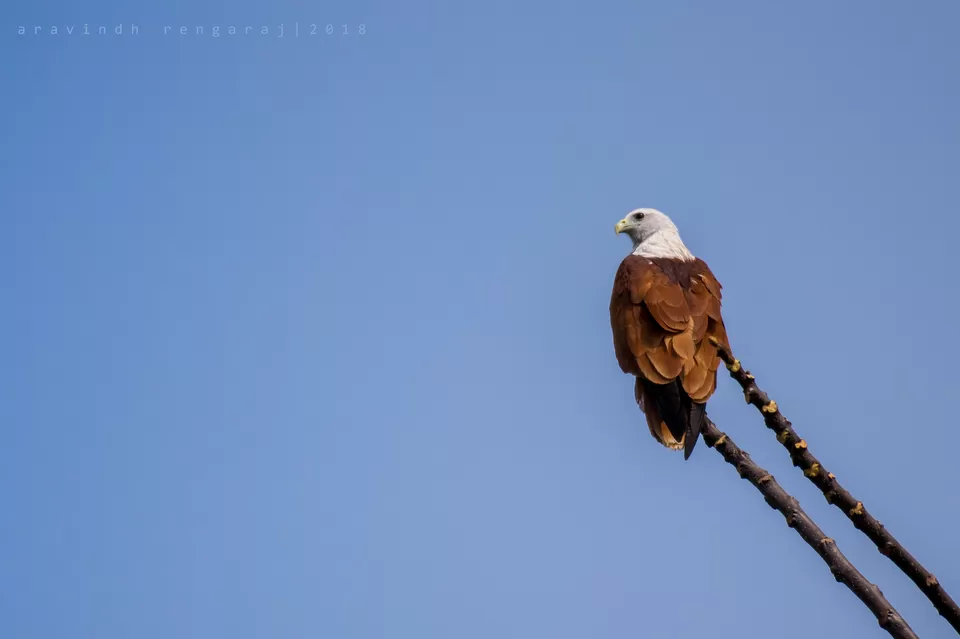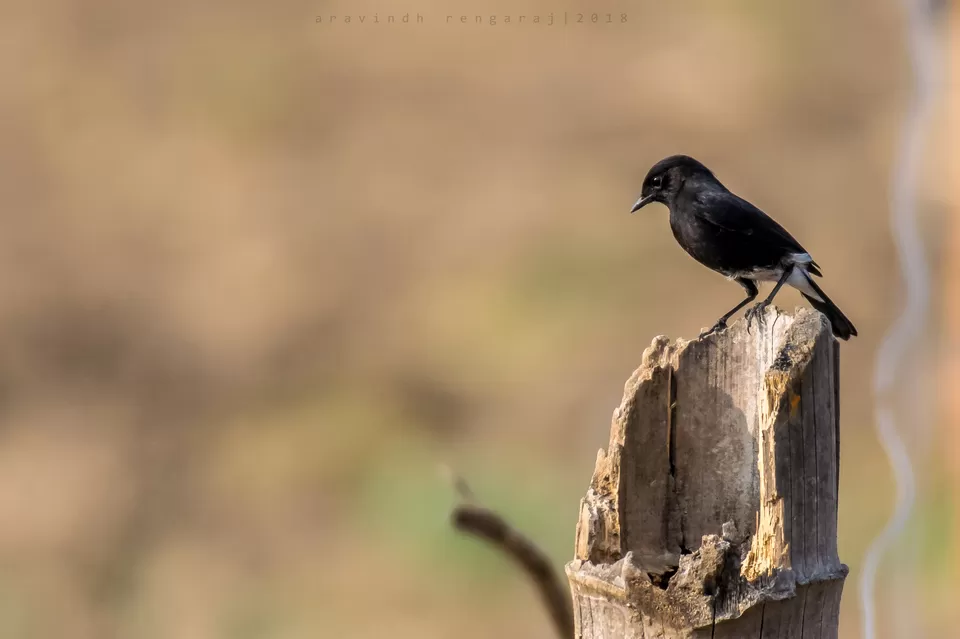 After all our bird watching stuffs, we reached back to Antharasanthe office and waiting for tickets to be issued. That Officer was so strict and he started giving tickets only at exactly 4:00:00 pm. At last, we got our tickets for our first Wild safari in a forest where the probability of sighting a tiger is pretty high.
As we had our own vehicle, we stopped wherever we wanted and photographed whatever we liked.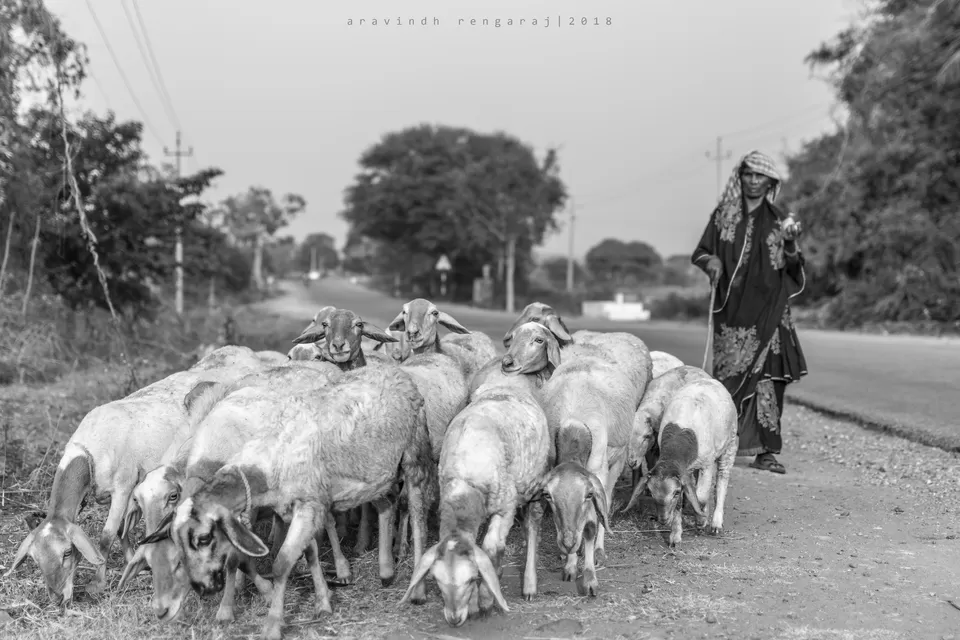 We came back to Mysore where we have accommodation near Mysore Bus stand. We roamed there for sometime, had dinner, planned our trip for next 2 days (planned about the places to go and a bike to rent -- and booked our favorite bike) and slept at 10. Because the next morning safari was at 6 am and we had to getup at 4 am. Mysore to Antharasanthe distance is 60 km.
Next morning, we started to Kabini at 4.30 am so that we will reach there before 5.50 am (the time which that strict officer told the safari starts at). This ride was so thrilling because we forgot to fill petrol for the dio (which has a 5L fuel tank), and no shops and petrol pumps were open at that time. The pointern has already crossed down the red mark and still we had 25 km to go. So Vignesh maintained the average speed so that it gives "more" mileage. Somehow we reached the safari starting point at correct time and got into the safari canter. (That safari canter is a 27 seat van with open windows)
The safari started and the driver took us into the forest. Within few minutes, we spotted 3 tigers sitting on the left side of the road. After seeing us they ran away and we could not see them clearly. After few seconds, we spotted a lone tiger on our right near a pond. Yes, at last I spotted a tiger in the forest. We spent some ten minutes capturing photographs of him. As the light was poor at 6.30 am there, I boosted the ISO, hence there is some noise in the photo. Resuming our safari, we spotted a bird of eagle family, deer, peacock, boar and small birds.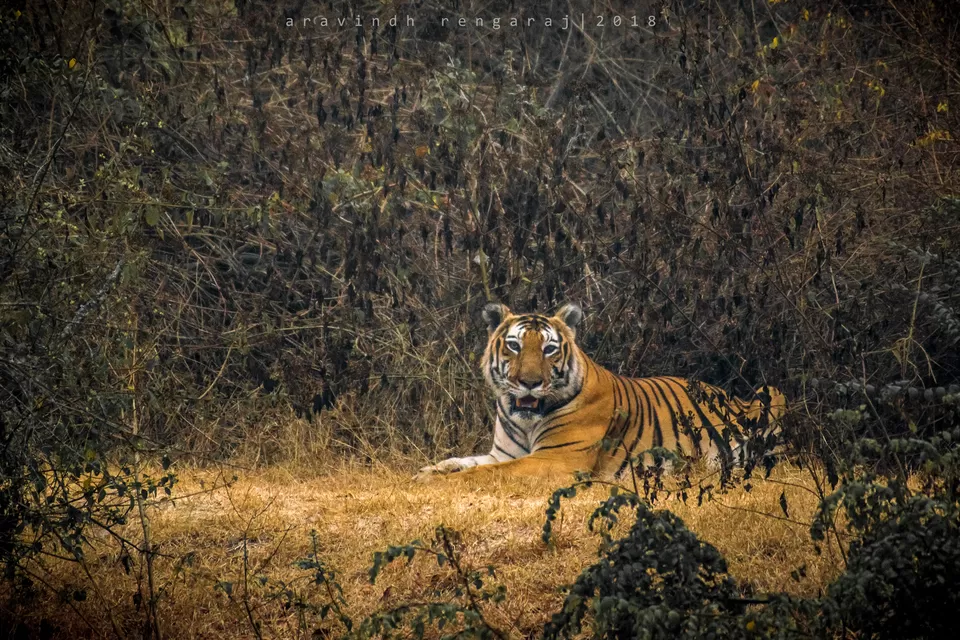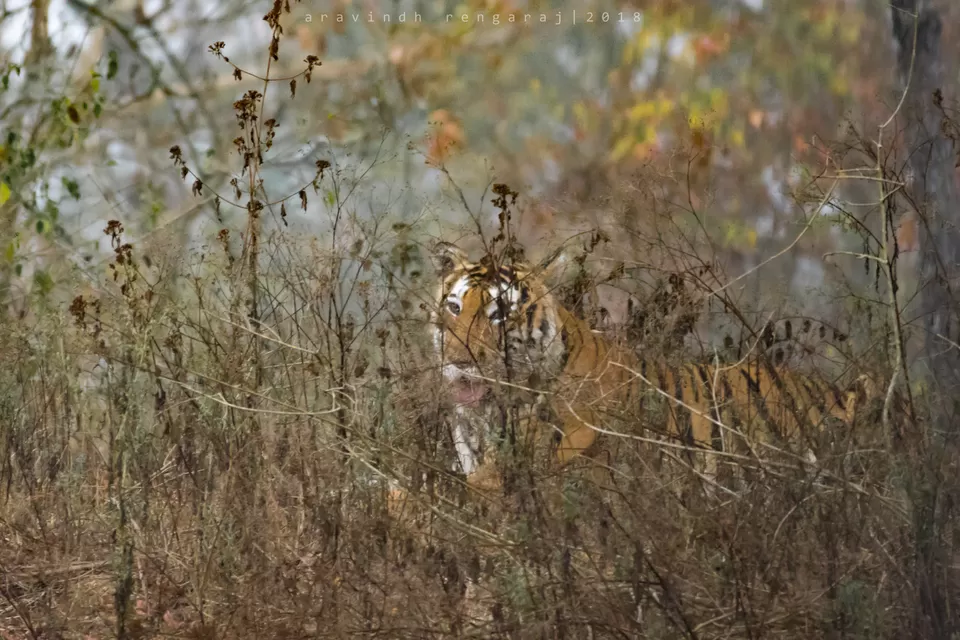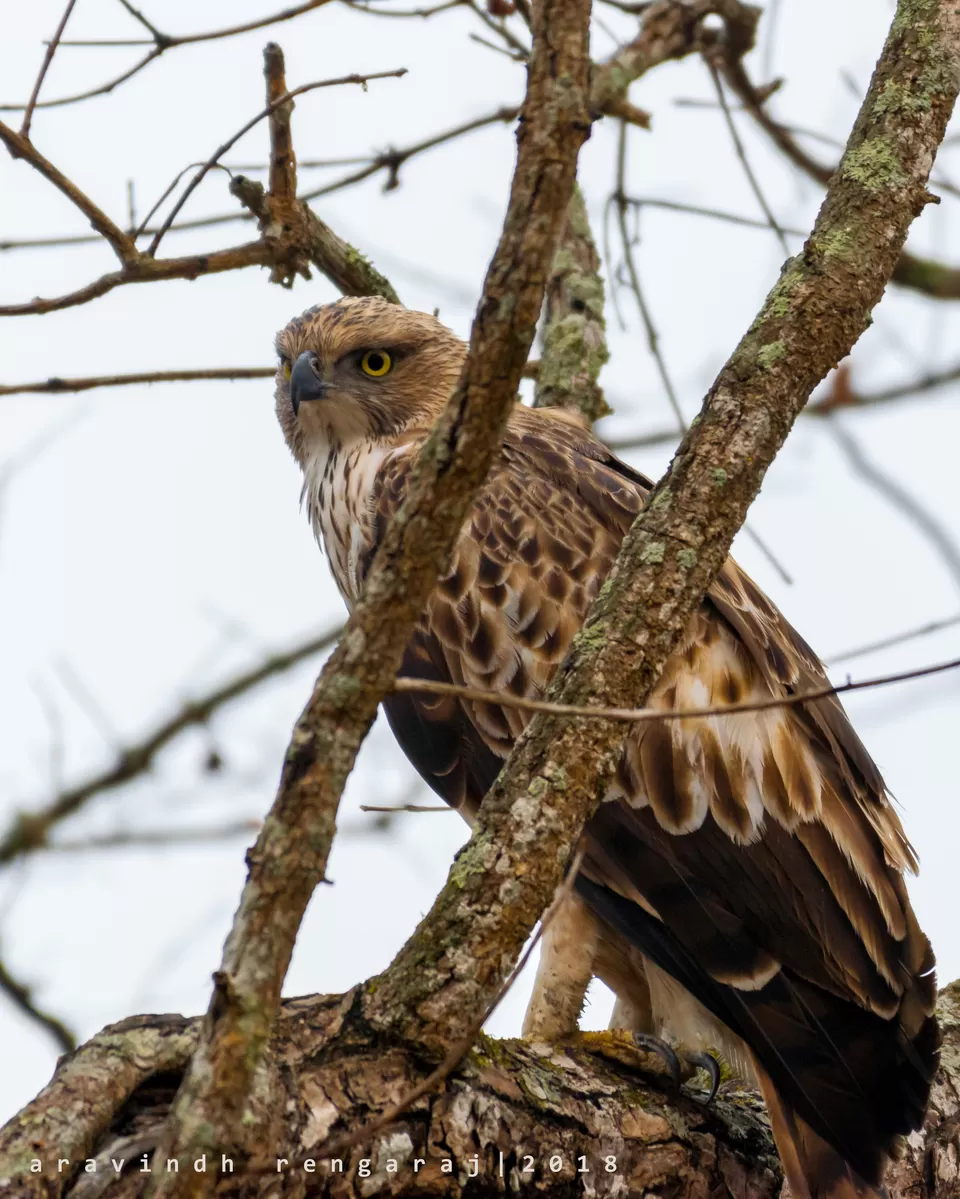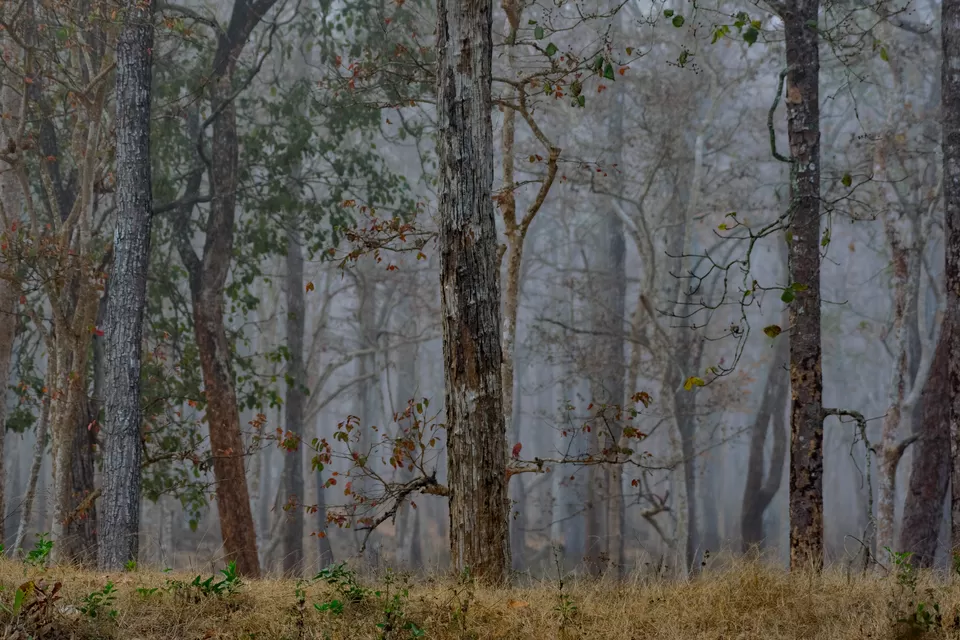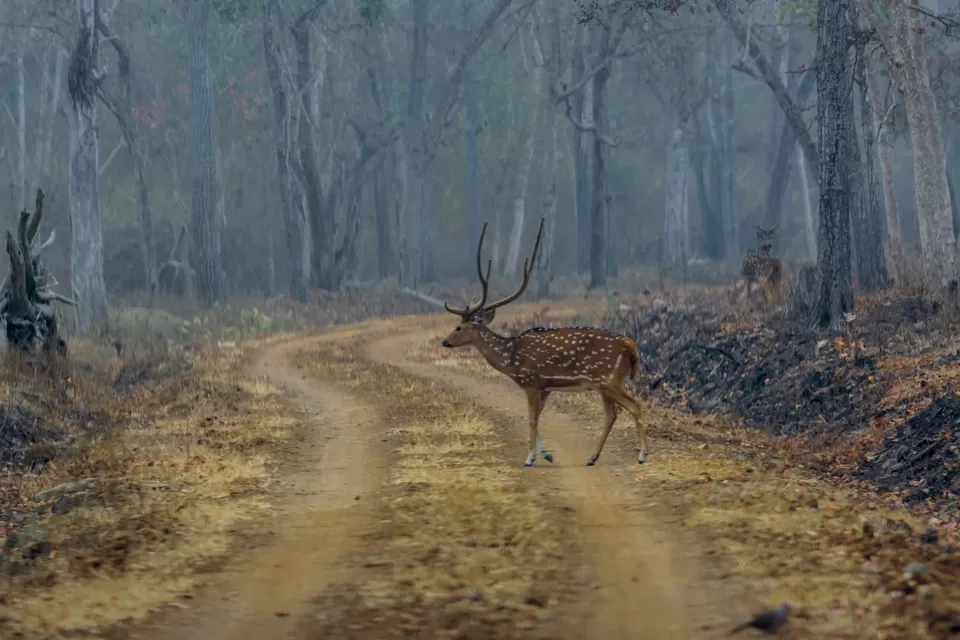 After a wonderful safari, we got some petrol from a nearby shop and started back to Mysore.
On the way, we found a tiny kitten which was shivering in the middle of the road. We shifted him to a better and safer place and resumed our ride.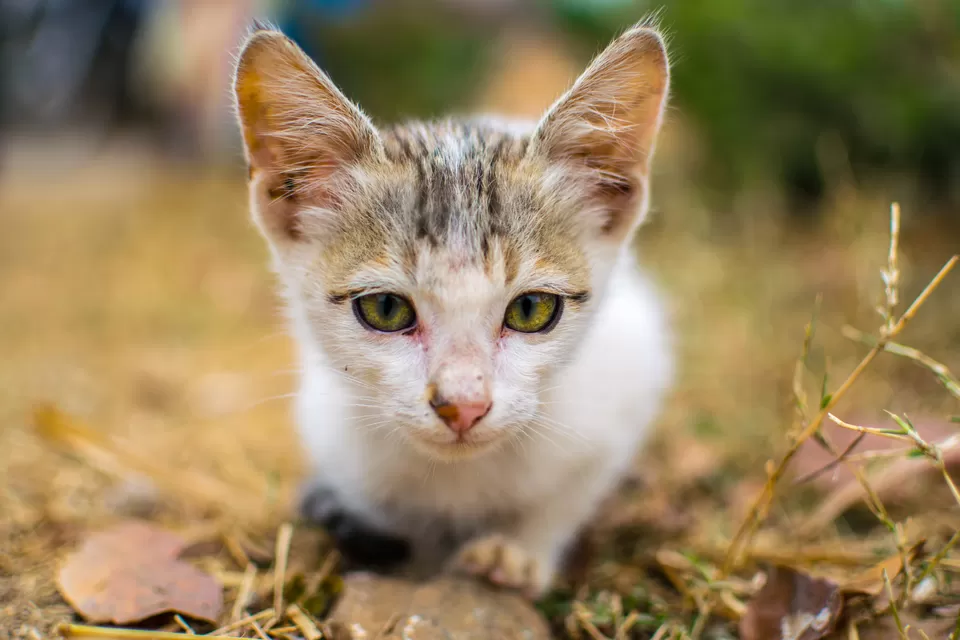 We reached Mysore and returned Dio and got our favorite bike and started to Coorg. It's RE 500 cc desert storm. We just love the sound of the engine.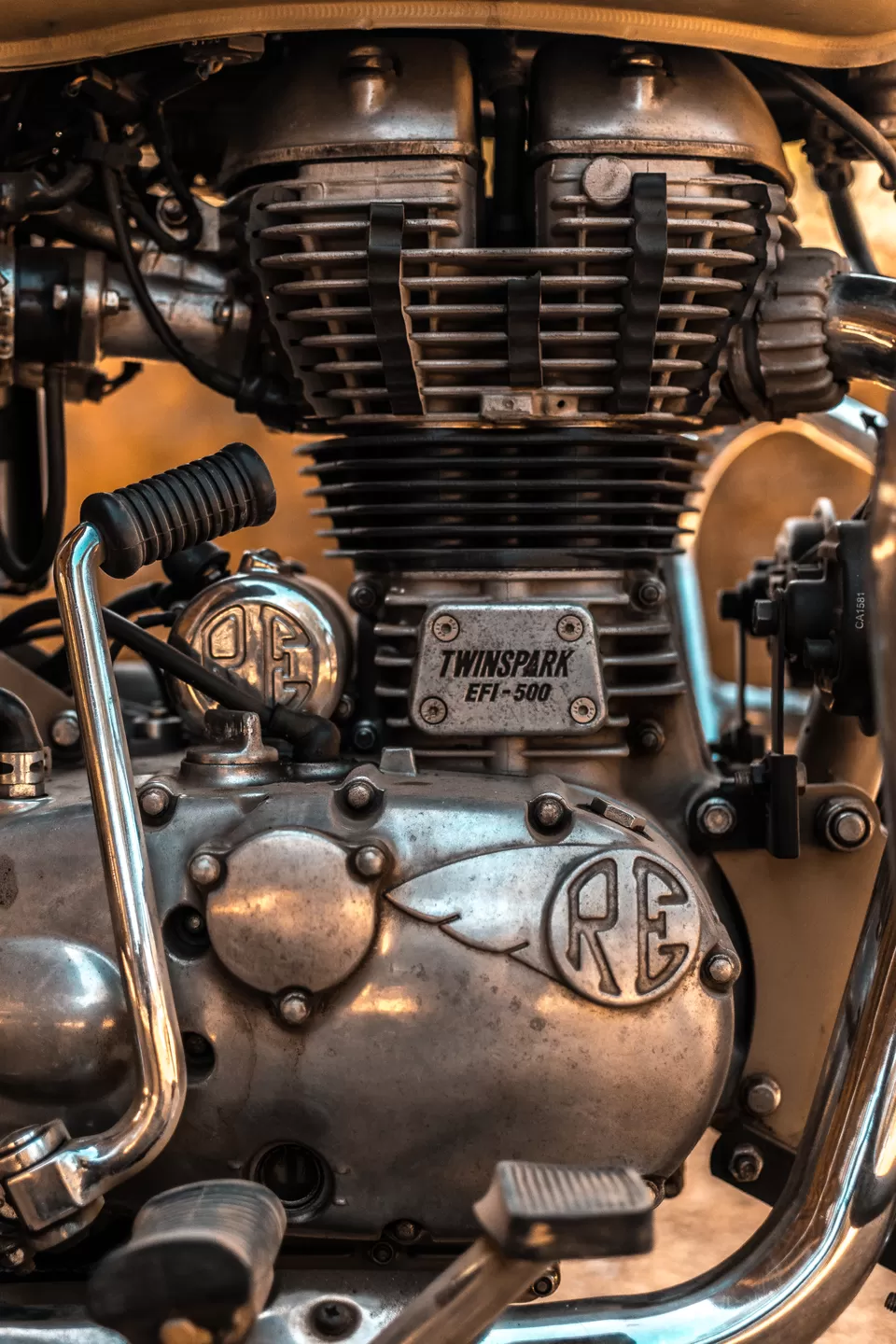 I would say it was a wonderful ride from Mysore to Kodagu hills. The trees on either side of the road gave us a great feel. The route that we took was Mysore - Bilikere - Hunsur - Periyapatna - Siddapura - Hoskeri - Coorg
We reached Madikeri by evening and we went to a sunset point (Karnangeri sunset point which is not much famous) nearby and clicked some photos. This time it was a portrait session :D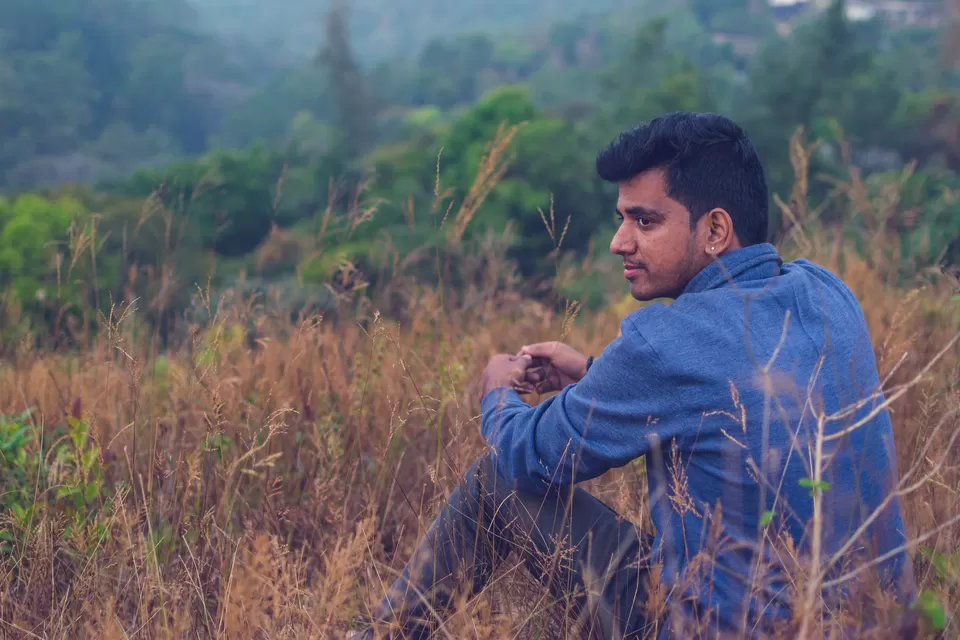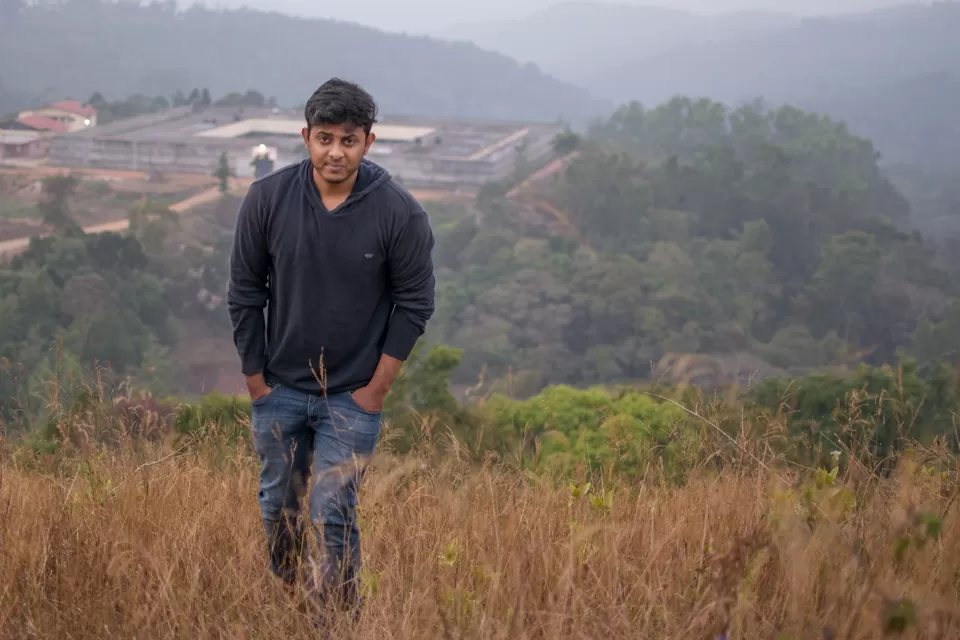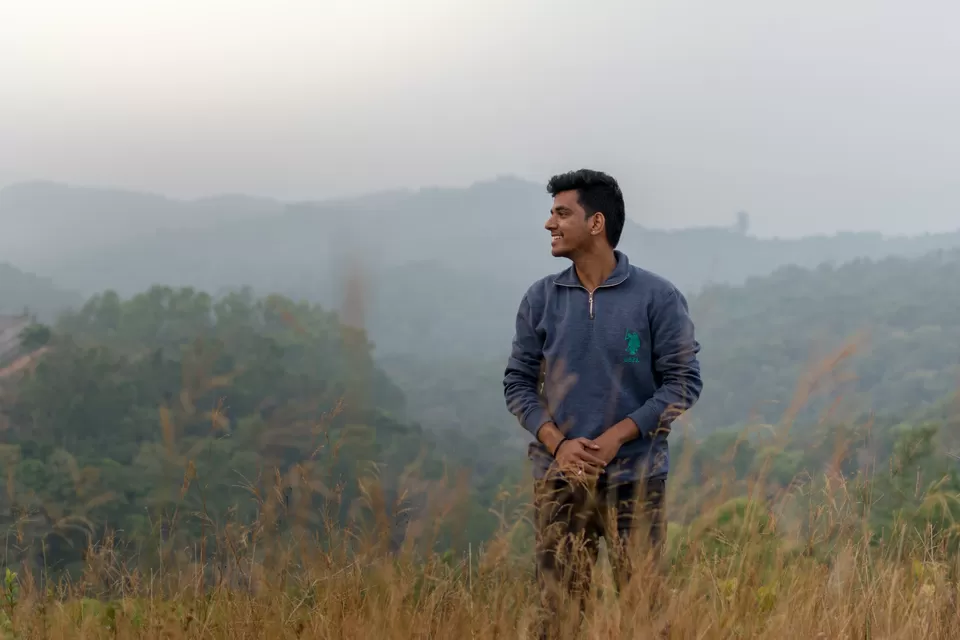 Then we searched for a hotel to stay. We found a good hotel for Rs 900 and had dinner at Shanthi sagar restuarant and planned for next day's trip. Then we went for sleep.
Next morning, we started to Mandalpatti at 6 am . The ride was adventurous. With the 500 CC engine, it was easy. Our vehicles are allowed till a point and from there we have to take a walk or hire the jeep. We just chose to walk. The view was awesome and worth sacrificing the morning sleep. The place is best for panorama.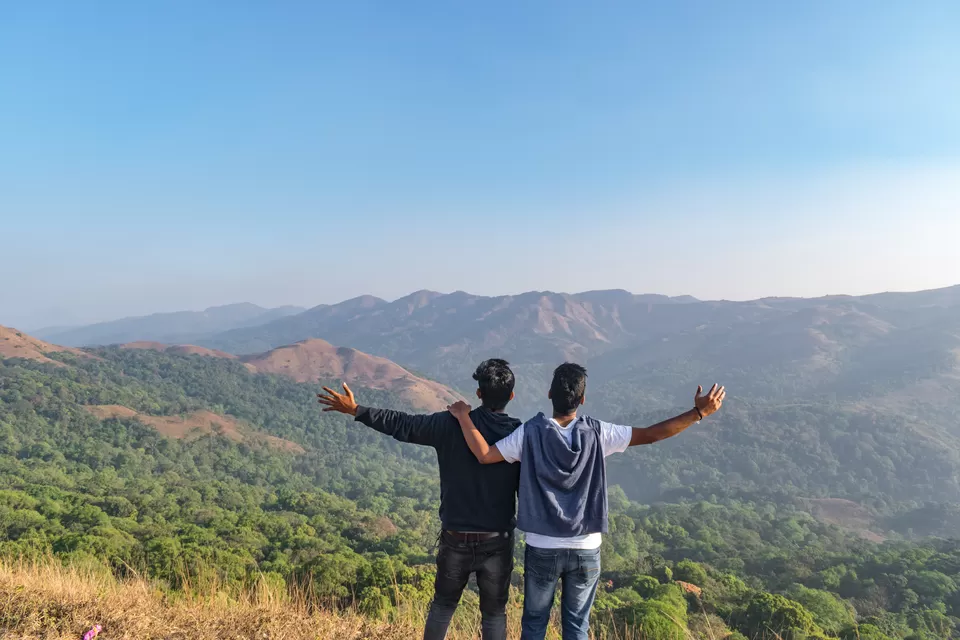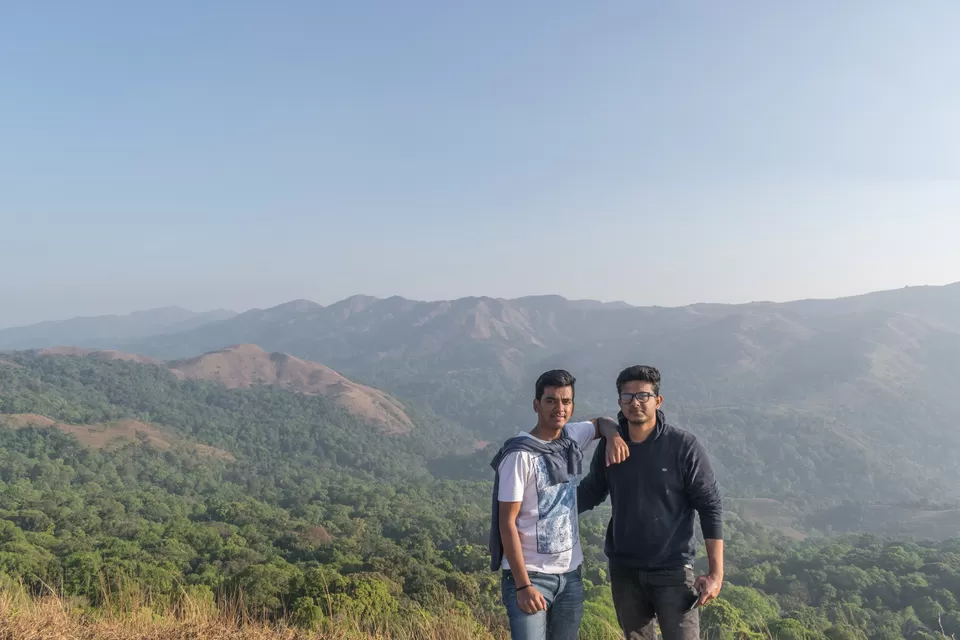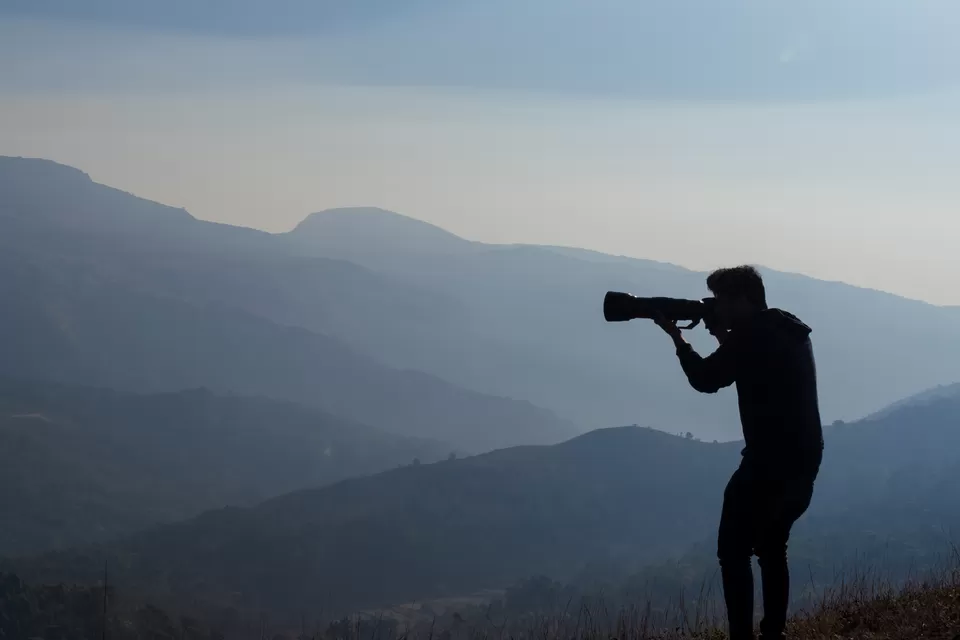 On the way back, we found a bridge where some water was flowing. We stopped there and chilled out for sometime and resumed.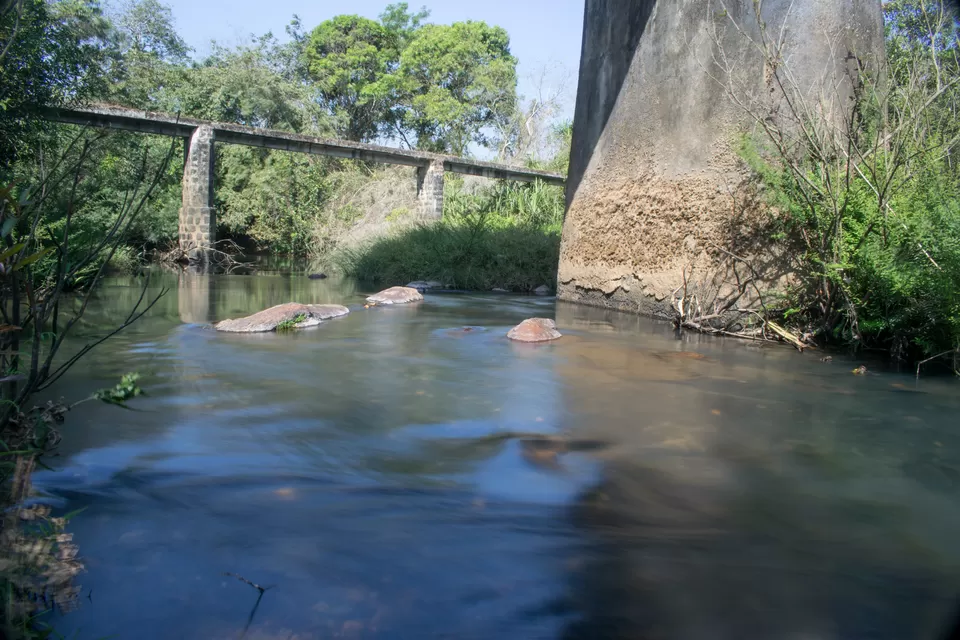 After coming down, we went to a place called Abbey falls. Even on monday the place was crowded. Bathing is restricted there but the falls is beautiful.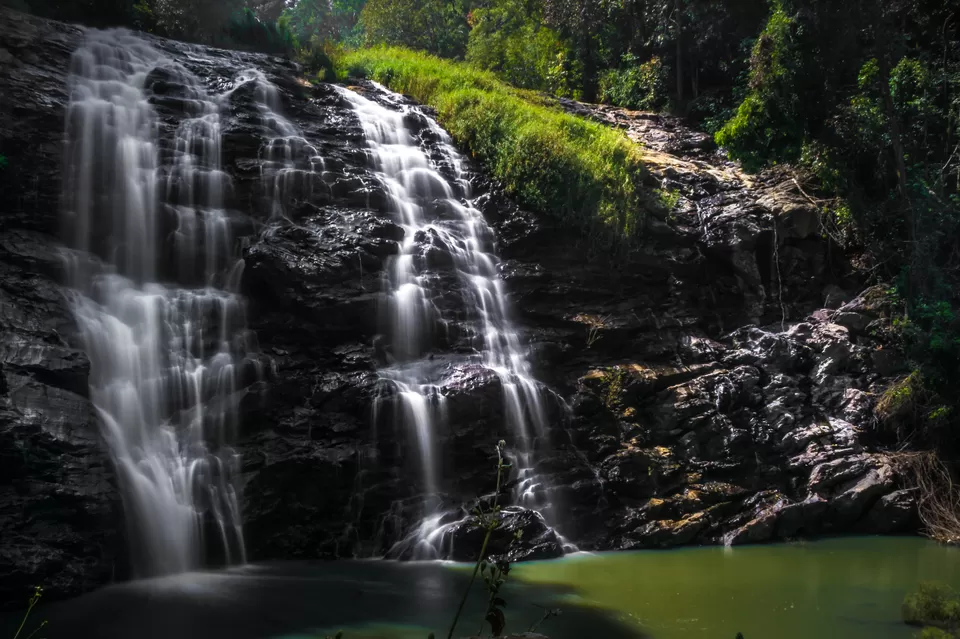 We came back to Madikeri and check out the room and started to Mysore. We reached Mysore by 6.45 pm and I had train at 8.15. Within this time we had to return the bike and go to railway station. But, we wanted to see and click a photograph of Mysore palace. We didn't want to miss the chance and went to Mysore palace and click this photograph in the twilight.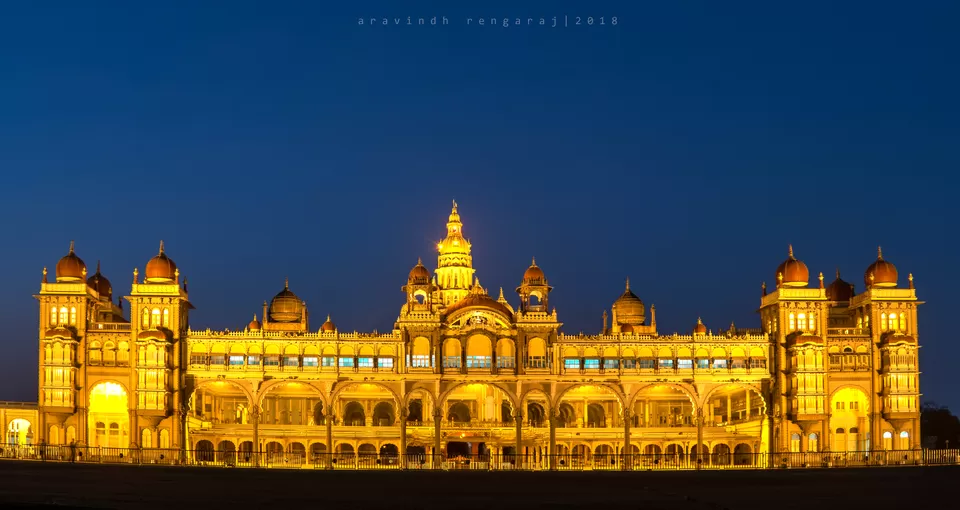 Then I reached the railway station at 8 and boarded the train. Vignesh caught a bus to his hometown to take rest :P
Frequent searches leading to this page:-
coorg packages for family, coorg tour packages for couple, coorg family trip packages from chennai, top weekend coorg holiday package, coorg trip packages, coorg holidays, places to visit in coorg from bangalore, hotels in coorg goibibo, hotel dil coorg number, 10 things to do in coorg, coorg trip from pune