The trip begins
All I can remember is that call from my friend. A new year was hours ahead but finding an accommodation and the fact that it's the time when everything is pricey around didn't bothered us at all. Not because we had enough money but because we hadn't!
The train was at 11.30pm. General compartment, obviously! Sat for two hours on the compartment floor as that was the only place we got to sit and then stood for the rest five hours as it was literally such a well packed rush. Now that makes it a typical local Indian trip.
That feeling you get when you stretch out after getting out of a busy train compartment, God, just amazing. The railway station was very calm and peaceful. Our first destination which was the Murdeshwar Shiva Temple was just 2.5 km away from the railway station. For that reason we thought to hang around a bit more in front of the flowery premises of the station and that's when I managed to get a couple of these photos.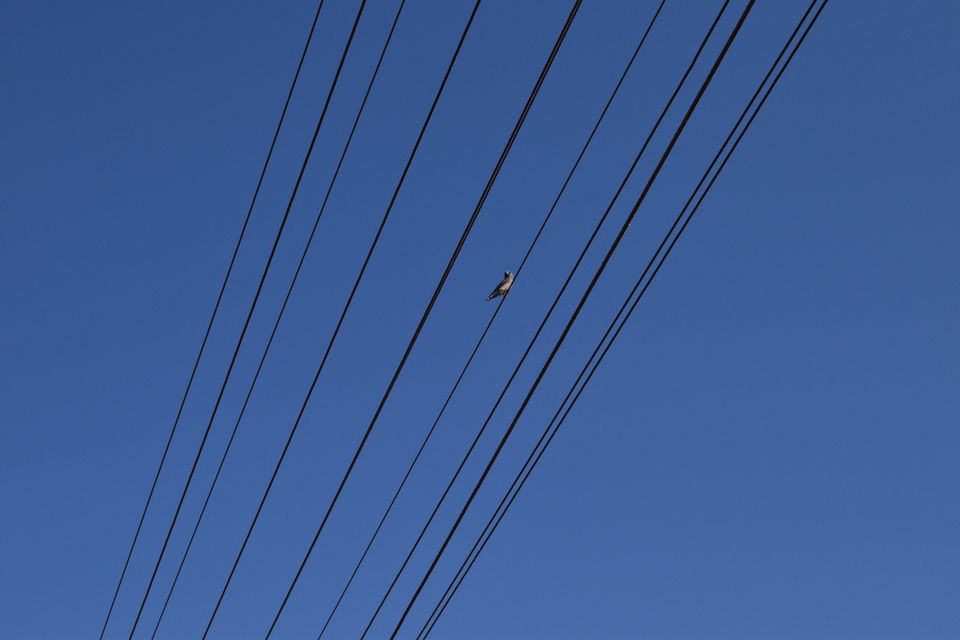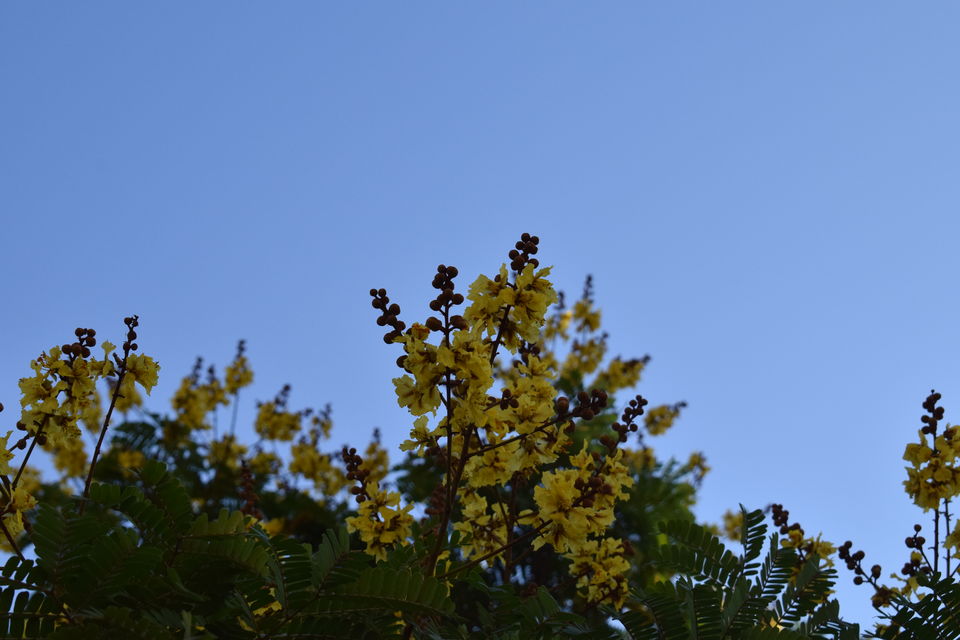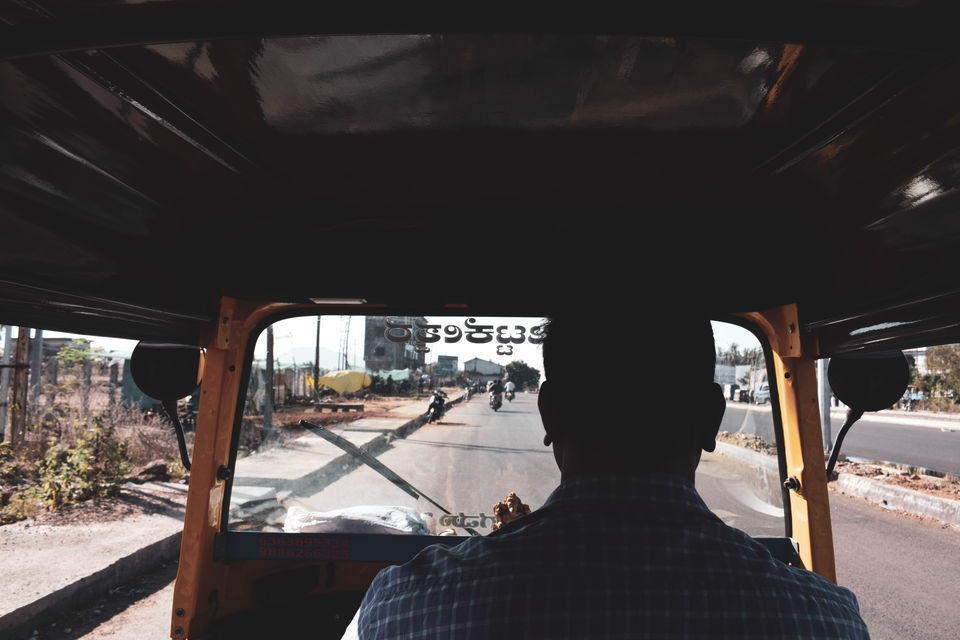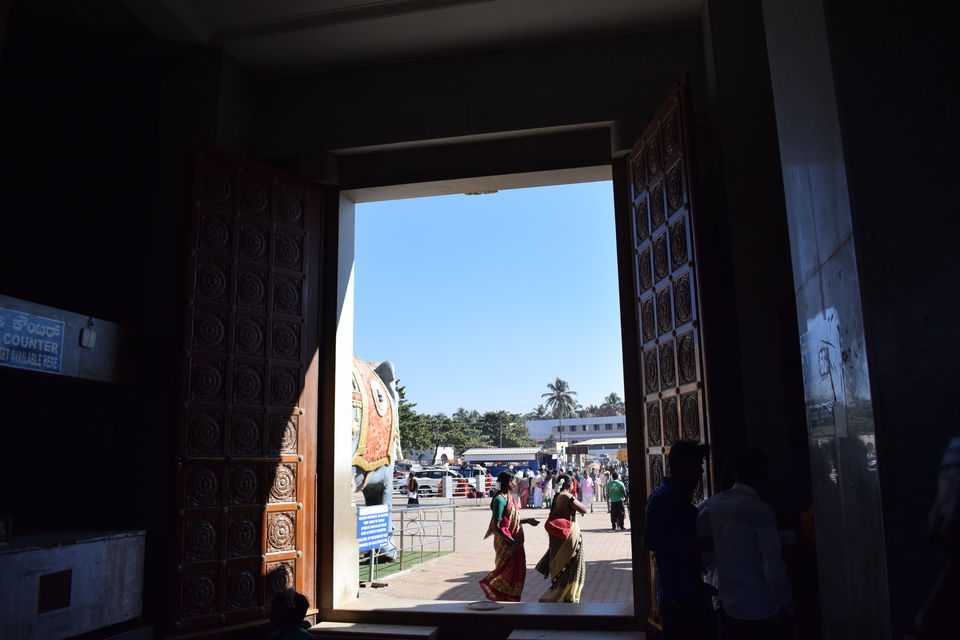 Looking up the temple at this angle actually made me speechless. The architectural beauty along with its spiritual energy is something I will never forget. We got on the eighteenth floor via the lift and here's a photo that can reveal people's admiration for Lord Shiva.
Also you will get an idea how big the statue from the above photograph is from this picture below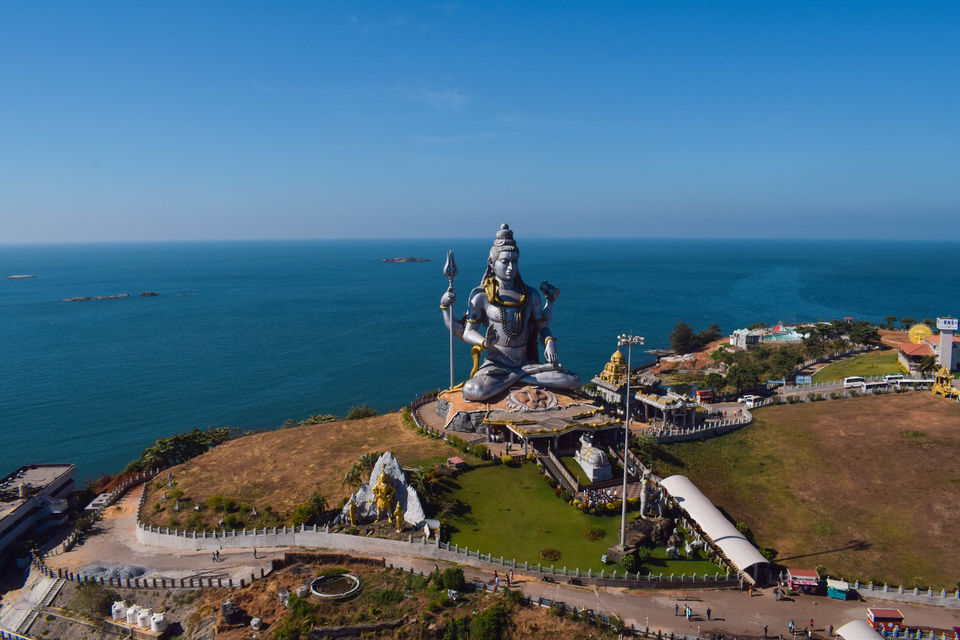 There's another window on the floor and here's the amazing view through that window as well!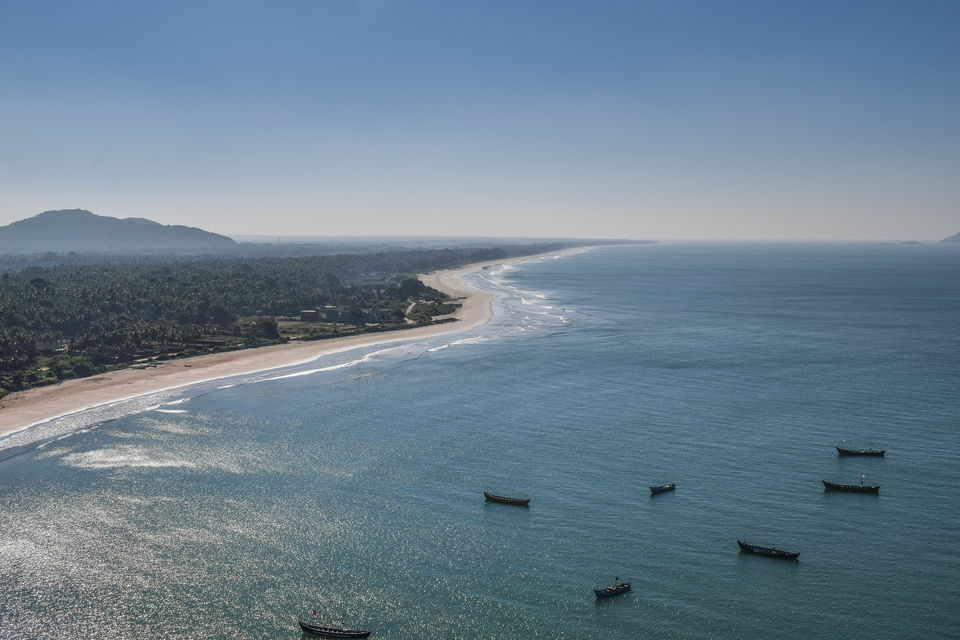 Spending some four hours (8:30 am to 12:3o pm) in and around the temple, we thought of having our lunch and to later move on to our next destination which was the Gokarna Kudle beach.


Gokarna Kudle beach
From the bus stop near the Murdeshwar temple, we caught a bus to Kumta. Getting down at the Kumta bus stand we had to then board another bus to the Main Bus Stand, Gokarna. It was from the Main bus stand we caught an auto and I should say that was the most scariest as well as the most enjoyed auto ride I have ever had. There were roads where only just an auto could pass and literally anything in the opposite, the road will be blocked. The driver stopped at a spot from where we had to walk to till the beach. The area seemed to be pretty dry and it was half a kilometre walk. But never the area felt dry until I saw golden sands and the evening sunlight striking hard though the green trees around along with the sound of the pleasant waves. I ran as fast as I could to reach the end and God, there, right there at that moment I just felt infinity! Clear blue water with its golden shore and beautiful high rocks on one end and small bamboo resorts playing Bob Marley's songs on the other end, I mean what more does it takes you not to feel this place in a spiritual level?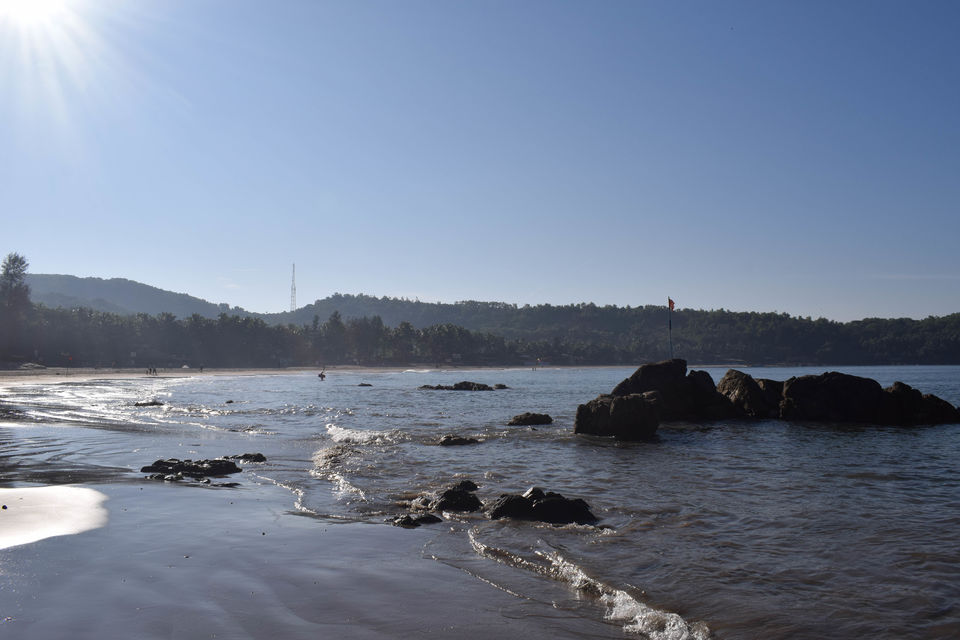 To be honest we were all so excited to jump into the water that we quickly started searching for an accommodation so that we could dump all our bag, get into trousers and jump.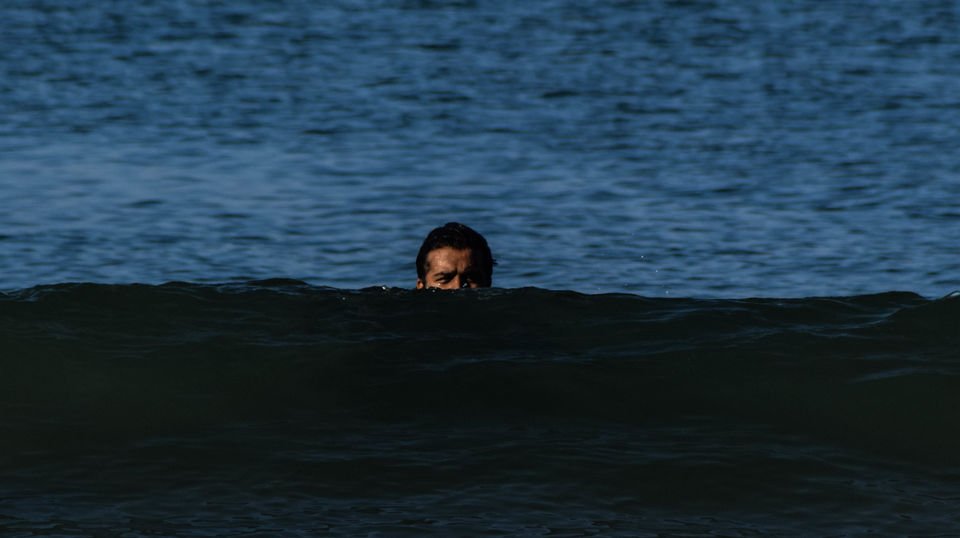 Finding an accommodation was never difficult as there were at least two rooms available in every little resort we went in. At last we settled for a single room with two king sized beds so that we all five can stay in one room.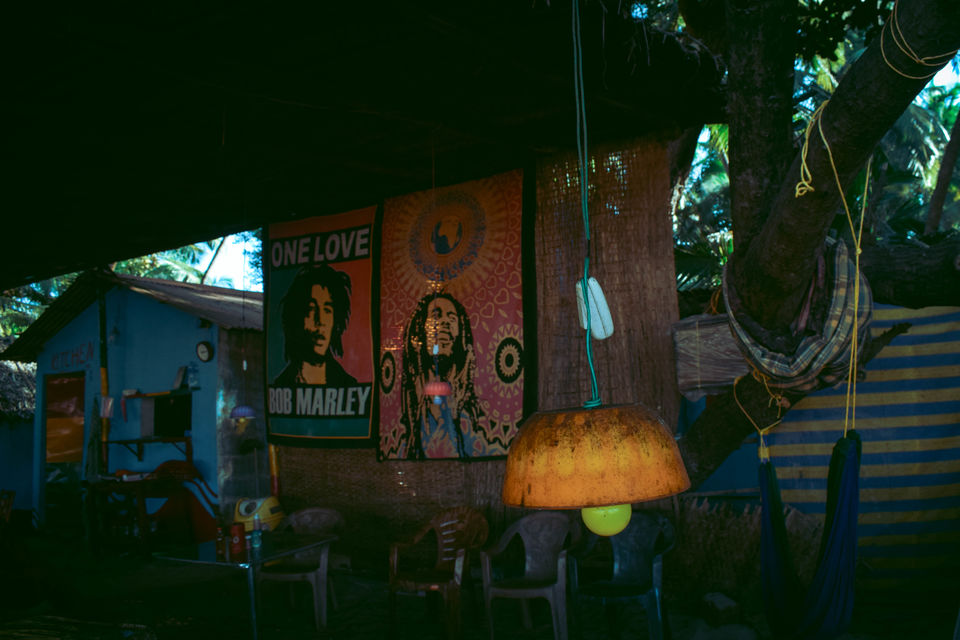 We made a couple of friends there and along with their friends we all had a great dinner, chats and some soulful music. The next morning was just amazing. I could see a lot of activities on the beach like surfing, yoga, jogging etc. While there are many others like me enjoying there space by sitting at one place and watching the waves come and go. Here are some photos showing the glimpse of that morning.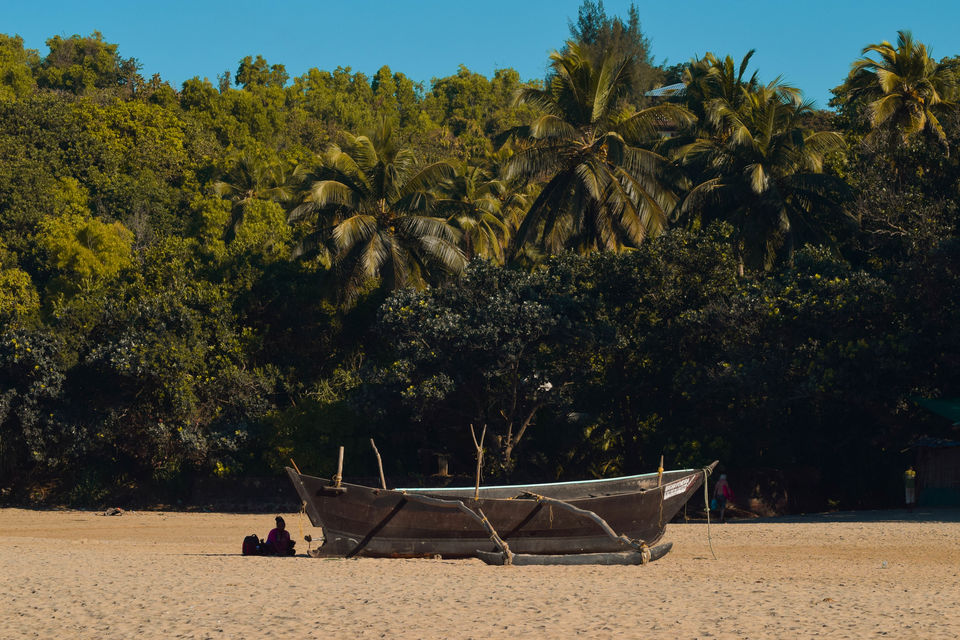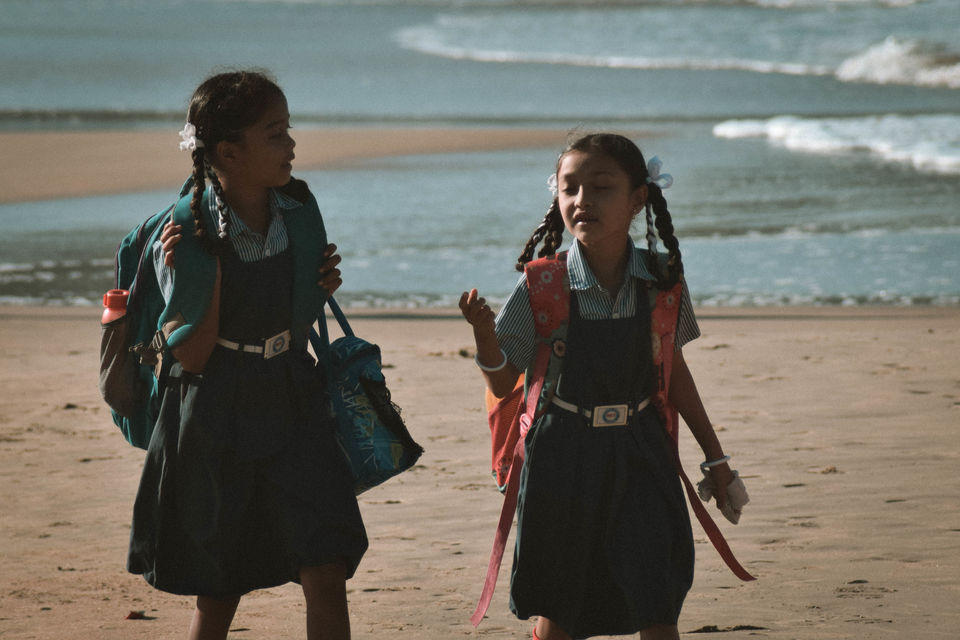 Time to leave
After having our breakfast, by 12 noon we packed our bags and signed out from the resort. This was the toughest part of the journey. The return. It was a mixed feeling. one side, the joy of going back home. On the other side, the joy of leaving the inner home as that's how these few hours of this trip felt like. In fact, it was by the end we all realised the impact of inner joy and the power of NOW.
We came to know that there's a railway station near the Kumta bus stand. Leaving Gokarna, we got down at Kumta bus stand and walked to the railway station. The train was one hour late and all we had was to discuss how much the trip has influenced all of us at an inner level. Before leaving, for once more I thought of taking a few pictures from the railway station.
I think my photos has spoken everything I needed to say. With such scenes around you can guess the connection you will feel with yourself. Life is all about finding yourself and all you have is this moment, this NOW!
What are you waiting for?