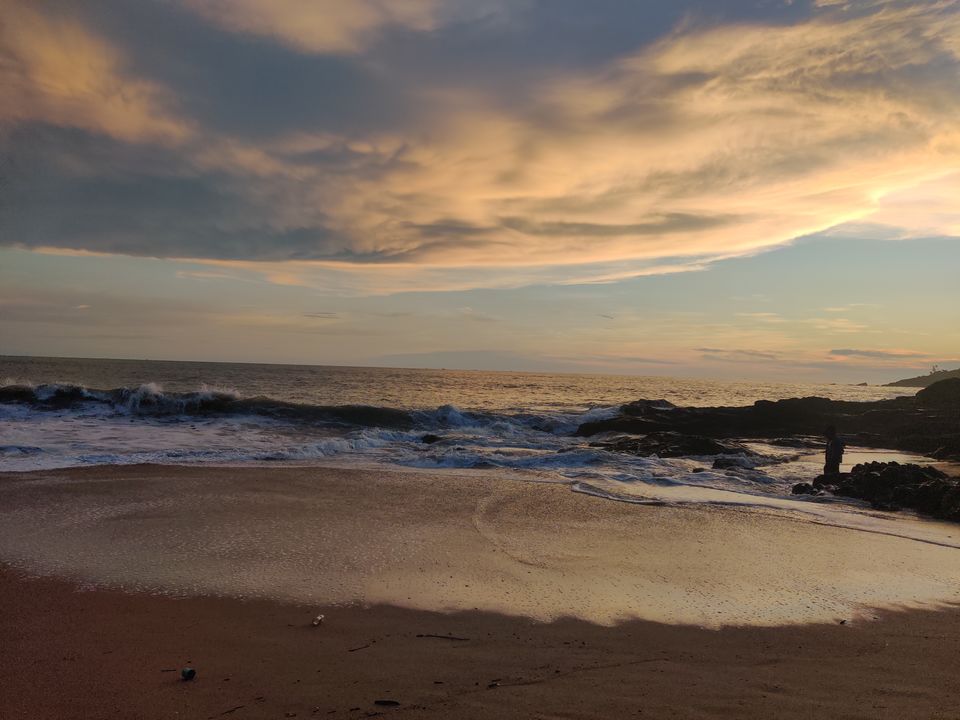 We started day 2 with Om beach, you easily get auto rickshaws and cabs for Om beach its 8km from main city which costs us around 150 rs per rickshaw. We spent some time on beach taking pictures its so beautiful that you feel like you are in Maldives or some foreign location its that beautiful and scenic. Then we started our trek to Paradise beach it takes around 1.5 hr for normal travelers and 40 45 min for experience trekkers. Paradise beach is only accessible through trek so you will not find lot of public there just few travel freaks. Its must visit if you are fit to do some trekking. We started back by 6 pm to trek back to village from where you get auto rickshaws.
Day 3 we planned for Murdeshwar, Apsarkonda Falls and Mirjan fort. First we visited Murdeshwar its very beautiful and must visit of you are planning for Manglore or Goa or Gokarna. Then we went to Apsarkonda waterfalls which is perfect for spending some quality time with your friends and family. Then we left for last but not the least Mirjan fort which is stunning in rainy season, fort covered in greenery and beautiful heritage site. We returned to Gokarna by 7pm.
We visited Mahabaleshwar Temple which is beautiful situated at the center of the city near Gokarna main beach. You have to put on dhoti and remove shirt tshirts before entering the temple(girls also need to wear dhoti on the top of your trouser and lowers, do not go in shorts they dont allow). We spent some time roaming around the market and did some shopping. We returned to hotel and packed our bags left at 6pm took public transport to kumta. Boarded same train at 8pm from kumta to csmt.
We started from Mumbai 23:25 took csmt manglore super fast. The train doest not have official halt at gokarna road so we get off the train at Kumta station which is very clean and small beautiful station. You get auto rickshaws outside station which charges around 30 40 rs to the main city, its a walkable distance if you do not have luggage. We took the public transport to reach gokarna from kumta it was 30 rs per person. We stayed at Katayani residency which was quite good and affordable 1500 per room ac and 1200 for non ac rooms. We visit3d Gokarna main beach on the evening and its scenic beach for the sunset.