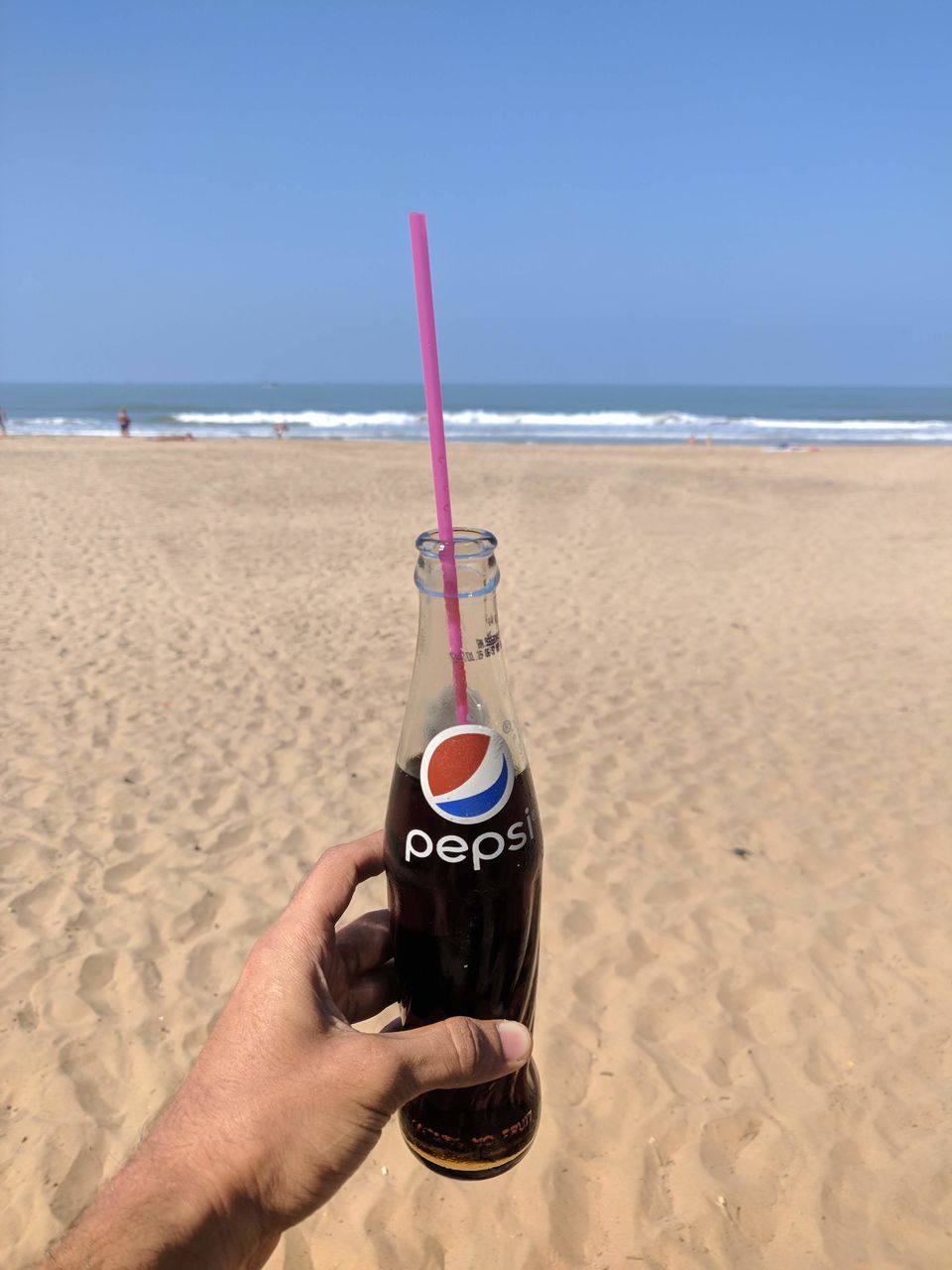 For the past few years, Gokarna has been hailed as the Backpacker's Paradise. Being the curious souls that we are, we decided to give it a go. So one fine Friday night, we picked up our bags and reached CSMT at 9 PM to board the Mangalore Express. Since it was such a last minute plan, we had to purchase tickets for the general compartment which wasn't such a bad thing until we realised we were standing in the queue for the compartment that was to be opened at Thane. By the time we realised that we were at the wrong place, the train had already arrived and people had started boarding. We rushed from the front of the train to the back and somehow got into the general compartment that had been allocated for CSMT. The train departed from CSMT at 10 PM, we had successfully secured enough place for our bags and ourselves that we could stand comfortably. As the journey advanced, we chose to sit on the floor as the train was a superfast express and had very few stops which meant we wouldn't have to move too much along the way. Fortunately after a few hours, a kind man decided to give us his seat for a while which was a relief consequently we somehow adjusted and enjoyed the cushioned seat for as long as we had it. Once the train reached Kankavli, a lot of people got off which provided us with enough space in the luggage rack that we used our bags as pillows and dozed off.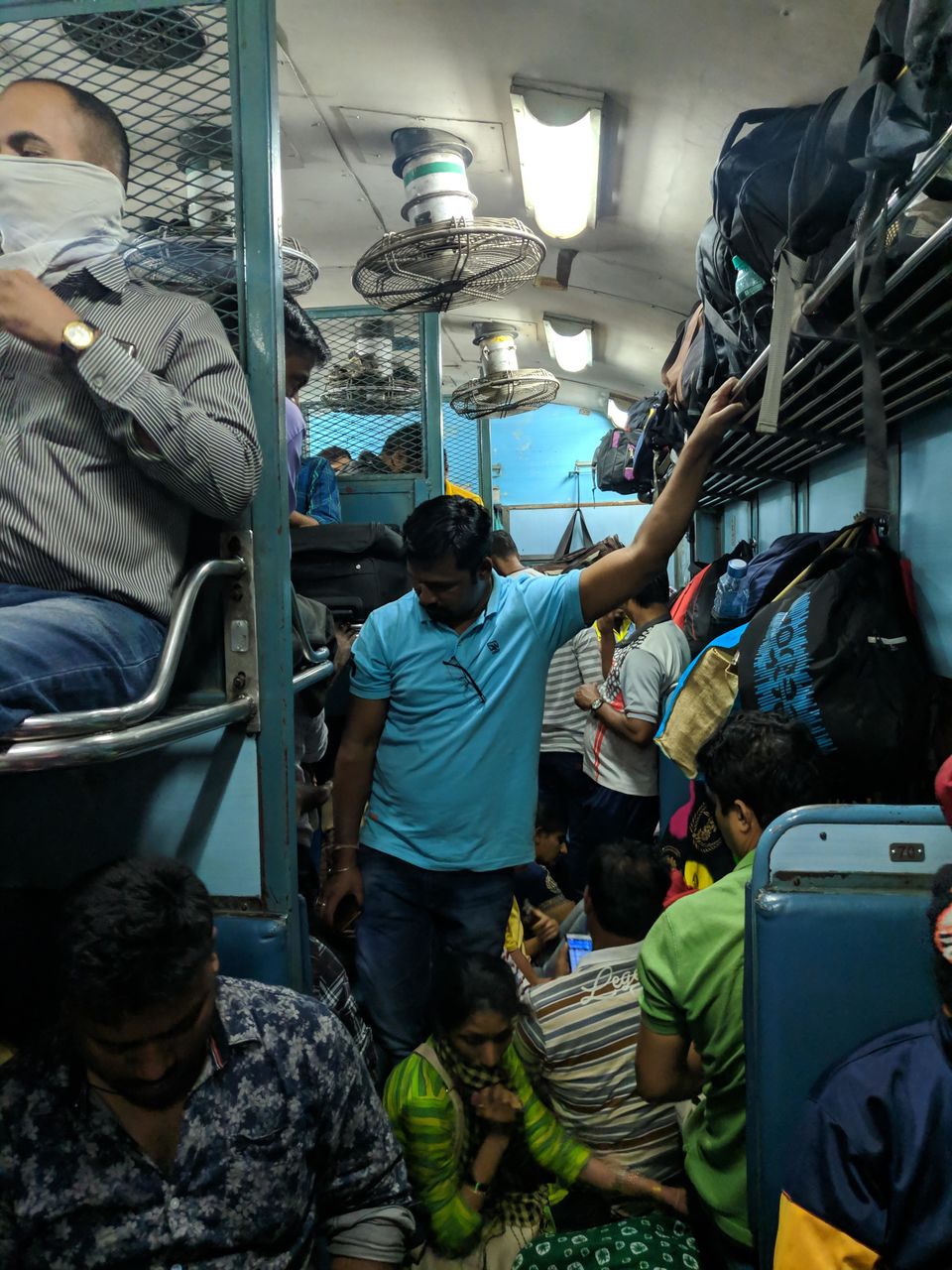 Kumta was our destination, as this train did not have a scheduled stop at Gokarna Road, that was supposed to arrive at 9 AM but arrived at 11:40 AM. After getting off at Kumta, we decided to have something to fill our stomach and charge our phones at the railway station. In that process we encountered another train that was heading to Madgaon and on checking the train's stops on m-indicator we realized that it would drop us at Gokarna Road but to our dismay it did not stop at Gokarna Road and dropped us off at Ankola.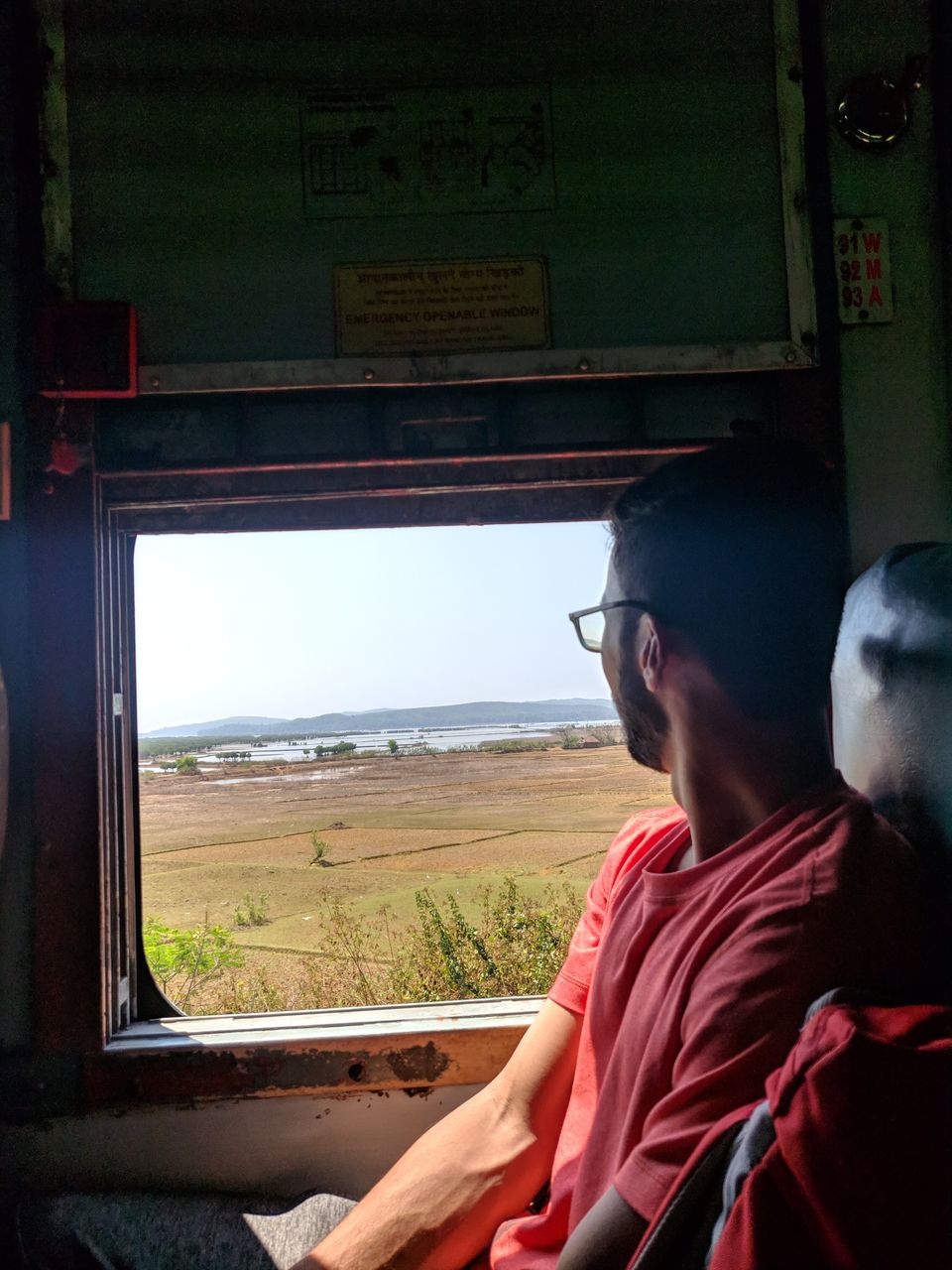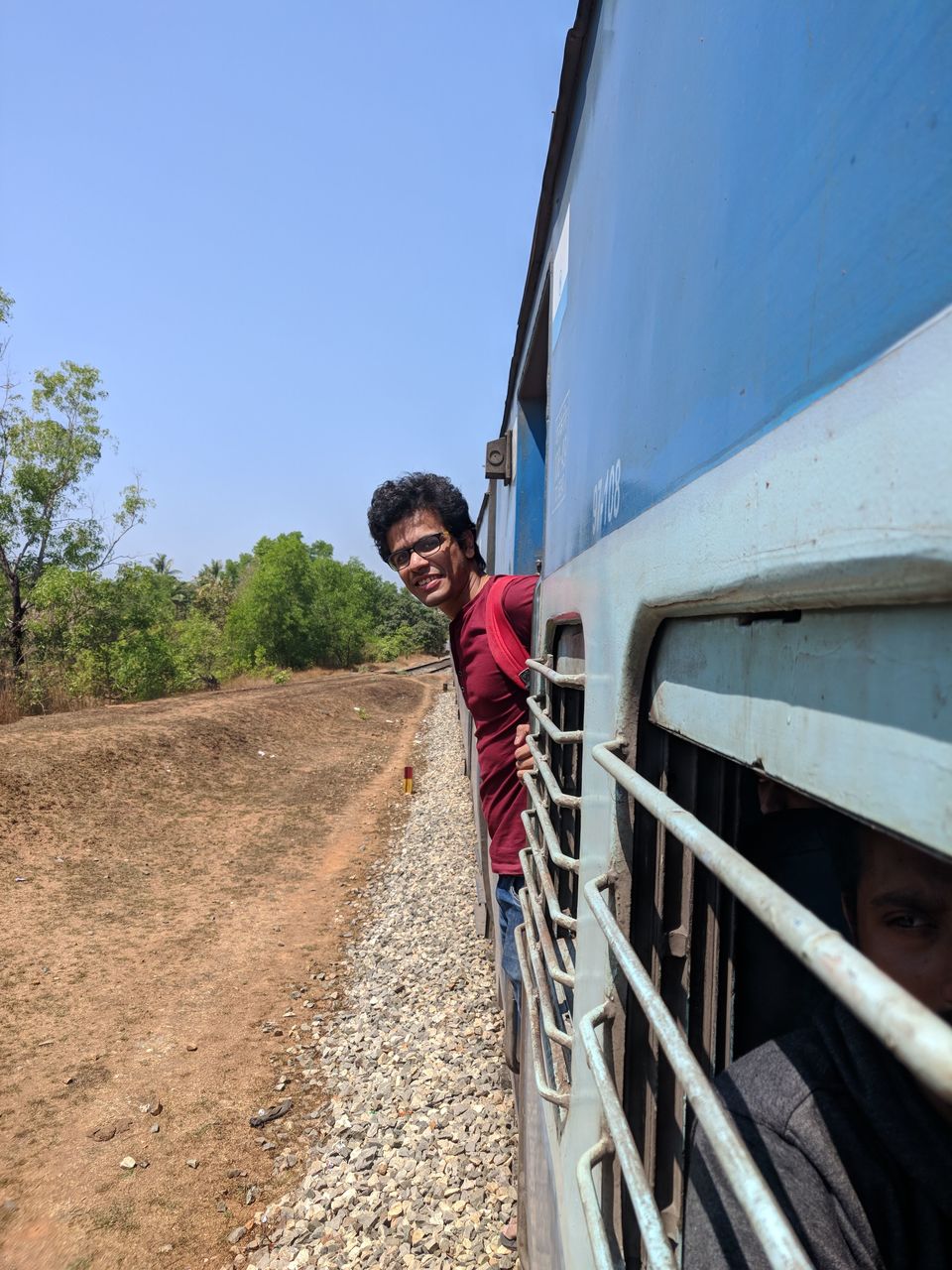 We hired an auto rickshaw from there to the bus depot in order to board a bus to Gokarna which charged us Rs. 80. Fortunately, the people at the bus stand spoke Hindi and guided us to the spot where the bus would arrive. Since there was some time for the bus to arrive, we decided to enjoy a cricket match that was going on beside the bus stand. By the time we were done with an over, our bus had arrived and had the destination written in English which made it easier to identify. We boarded the crowded bus and continued with our journey to Gokarna standing throughout. On the plus side, the ticket costed us just Rs. 25 per person and dropped us right into the heart of Gokarna.
The first thing we did after getting off the bus was head to the main beach which was just a 15 minute walk away. Unlike most of the populated beaches in the country, this one had fewer people, cleaner surroundings and most importantly cleaner water. We spent a quite a while relaxing in the water after which we decided to play with a Frisbee which brought back childhood memories. All of this had taken us around 2 hours, time that we didn't even realize had passed by. Post that we decided that it was time for lunch as our friend who had come all the way from Chennai arrived, hence we headed to Pai Hotel in the main town and had some Masala Dosas and orange juice which got us rejuvenated. Since we had nothing on our mind, we headed back to the beach and spent the evening lazily in the clean waters of the Arabian Sea whilst enjoying one of the most mesmerizing sunsets of our life. As it started getting darker, we set out in search of accommodation for the night along the beach inquiring in every shack and faced rejection for quite a while until we reached Ananda Guesthouse where we got a room for Rs. 500 a night. The room was pretty basic with a bed and bathroom but that is all we needed and hence we didn't mind it. We freshened ourselves up and headed out for dinner, walking up and down the beach and ended up at Namaste Samudhra Cafe. We had some chicken manchow soup, kalamari golden fry, prawn curry with some roti and a banana split. The food was nice, so was the atmosphere. By the time we got done and left the place, somebody started off with a fire show of some kind on the beach which had us glued there for some time.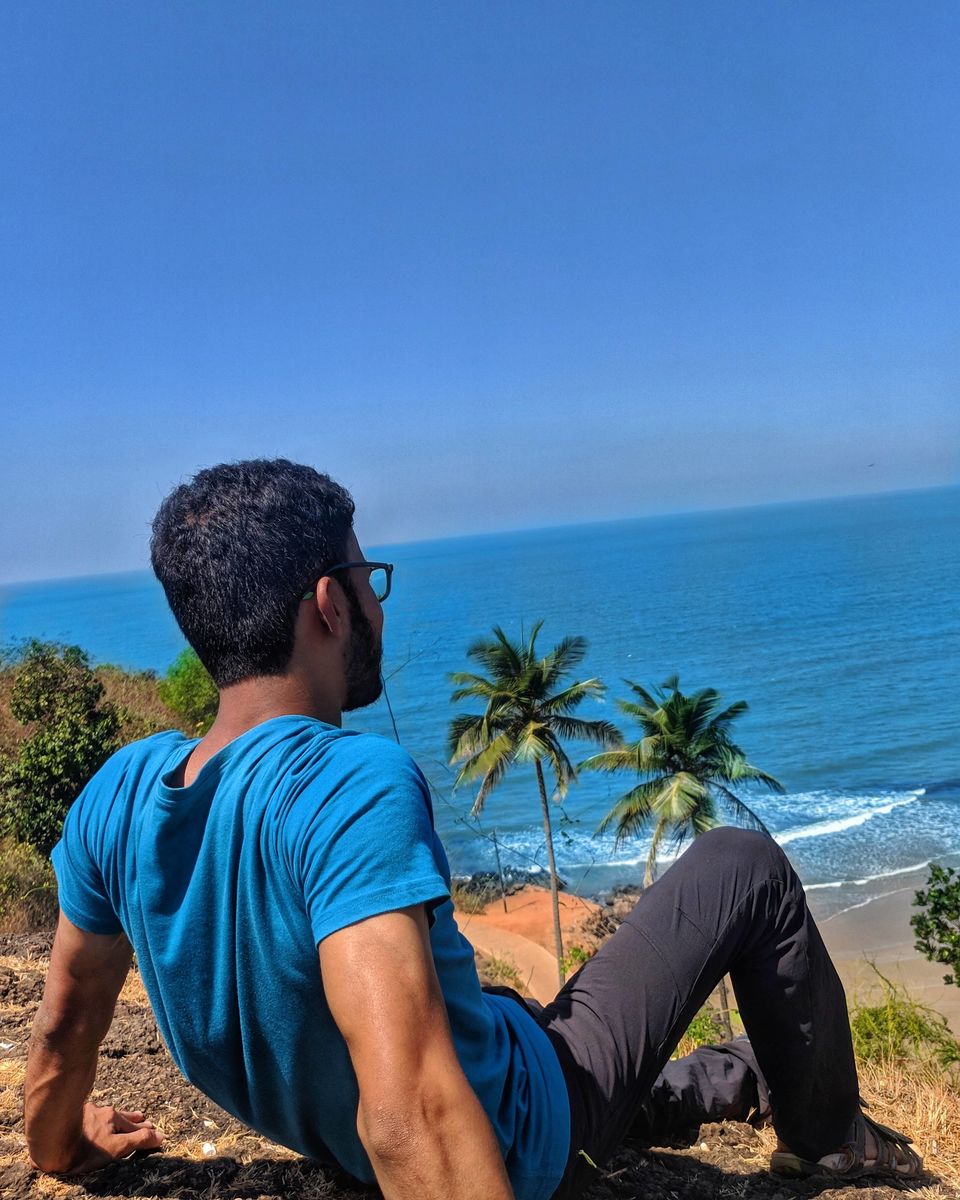 The next morning while heading to Kudle beach which is on the other side of a small hill, we came across a Zostel where we halted for breakfast. The view from that cafe was mesmerizing which made the meal a pleasant experience. Fellow travelers added to that with discussions about places they had visited. Post that we headed to Kudle beach where we set out to find a room to drop our bags and ended up in Om D.S. Cafe that costed us Rs. 1200 for the night. Once we set our bags down, we left to spend time at the beach and as we were walking along we came across a kayaking spot and decided to have a go at it. The experience costed us Rs. 400 per person for half an hour and was well worth it as we got the opportunity to get away from the coast and enjoy the calm and peace of Gokarna. After returning the kayaks, we decided to spend the remainder of our time in the water doing absolutely nothing while floating around. Gradually we had to leave the water as we needed food to keep going, so we started hopping among the various shacks and trying different dishes at each. Rest was of the next thing on our list of things to do hence we headed to the room and took a nap for a while.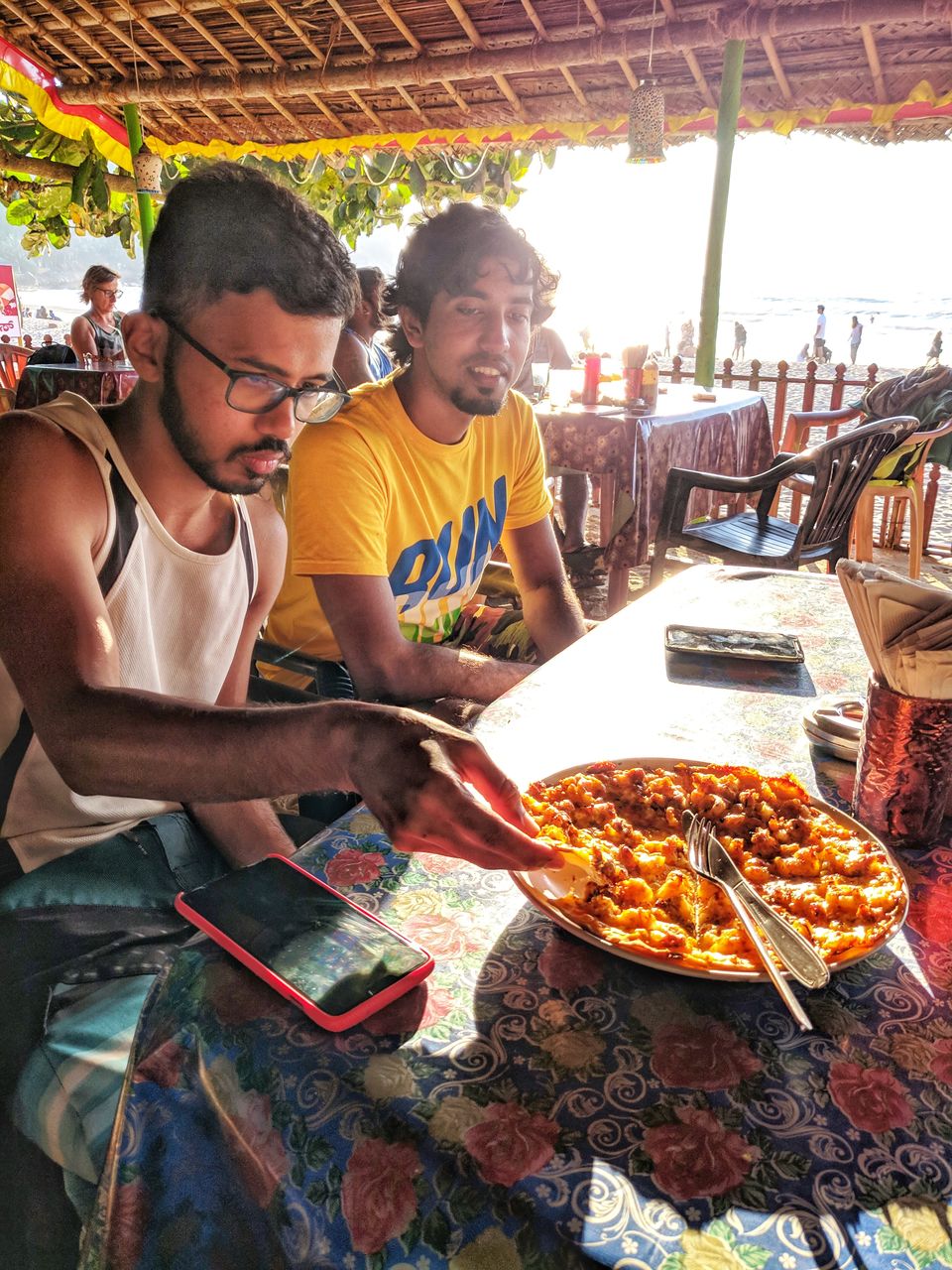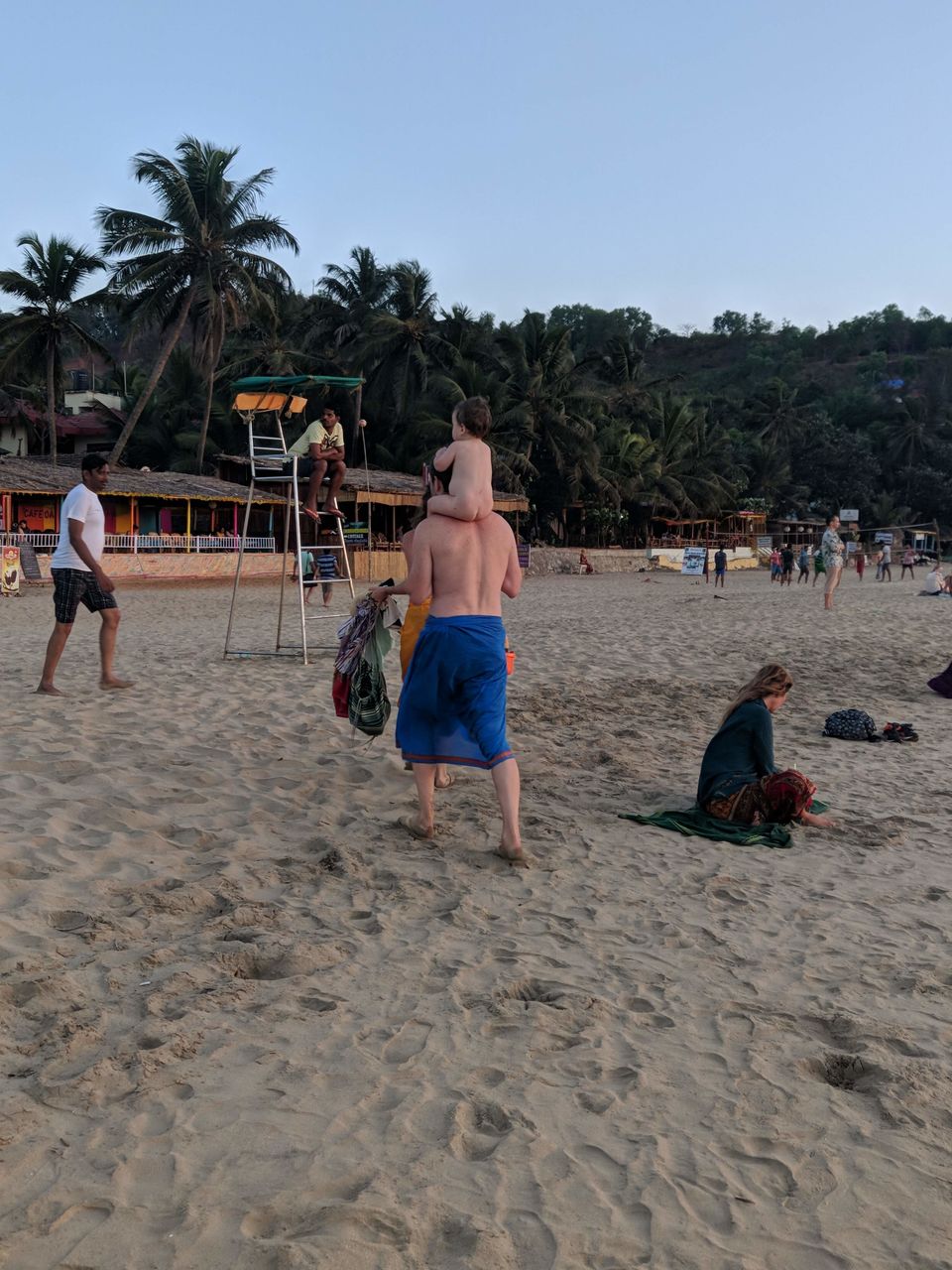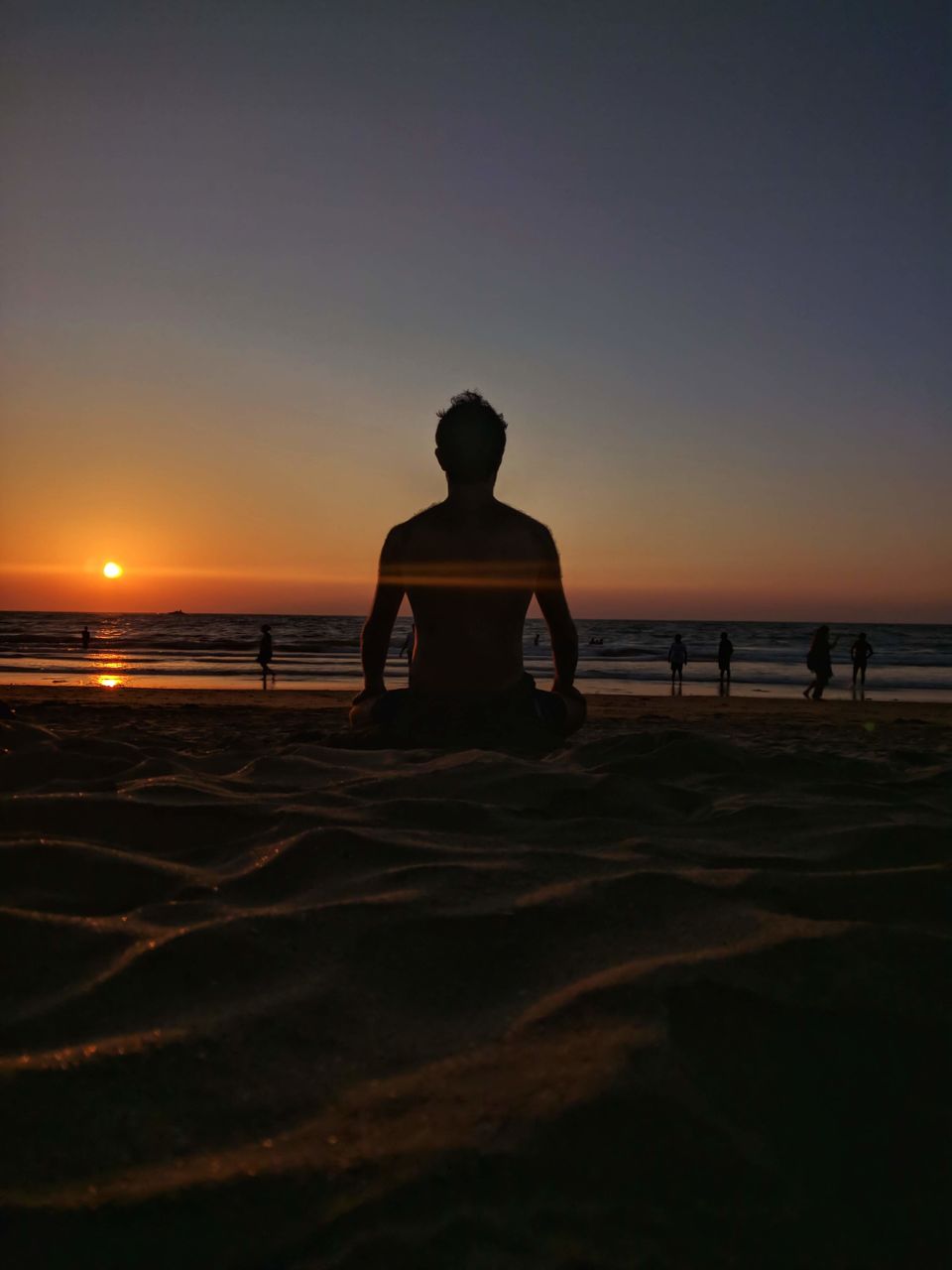 By the time we got up and left the room, it was evening which is party time and fortunately our shack was the host to one of the most happening parties on the beach. It was graced by some great music which brought out the dancer in people and led to a great show. We had some food at the cafe and enjoyed the atmosphere till it lasted after which we took a walk along the beach under the starlit night sky trying to figure out the constellations that were visible. The experience of stargazing with the mellow sound of the sea was absolutely blissful post which we headed to bed as we had an early morning the next day.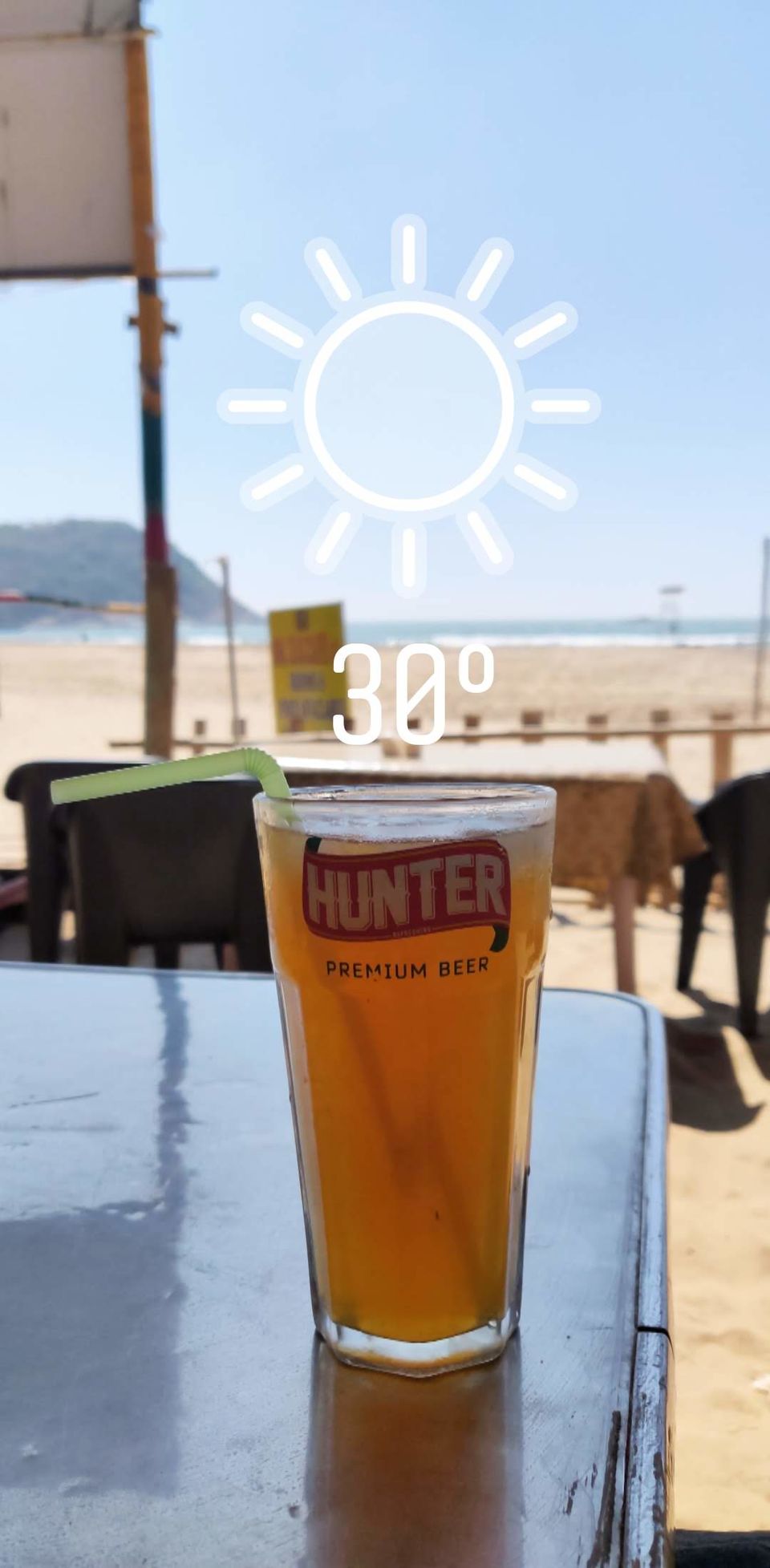 The day began at 7 Am as one of us had to head to Chennai, we headed to the bus stand to drop him off. He boarded a bus to Kumta as he had to gradually make it to Mangalore to board his train to Chennai. Since we had nothing to do after that, we headed back to bed only to wake up at 1 PM and headed straight for lunch with our bags. Once we were done we also caught a bus to Kumta as our train(Mumbai Express) was scheduled to arrive at Kumta at 4:57 PM. On arriving at the railway station, we were informed that the train was late and Matsyagandha Express would get there before Mumbai Express but that news didn't bother us as we were going to travel in the unreserved coach. The train finally arrived at 6:30 PM and fortunately had space which we took advantage of and captured enough place for us to sleep.