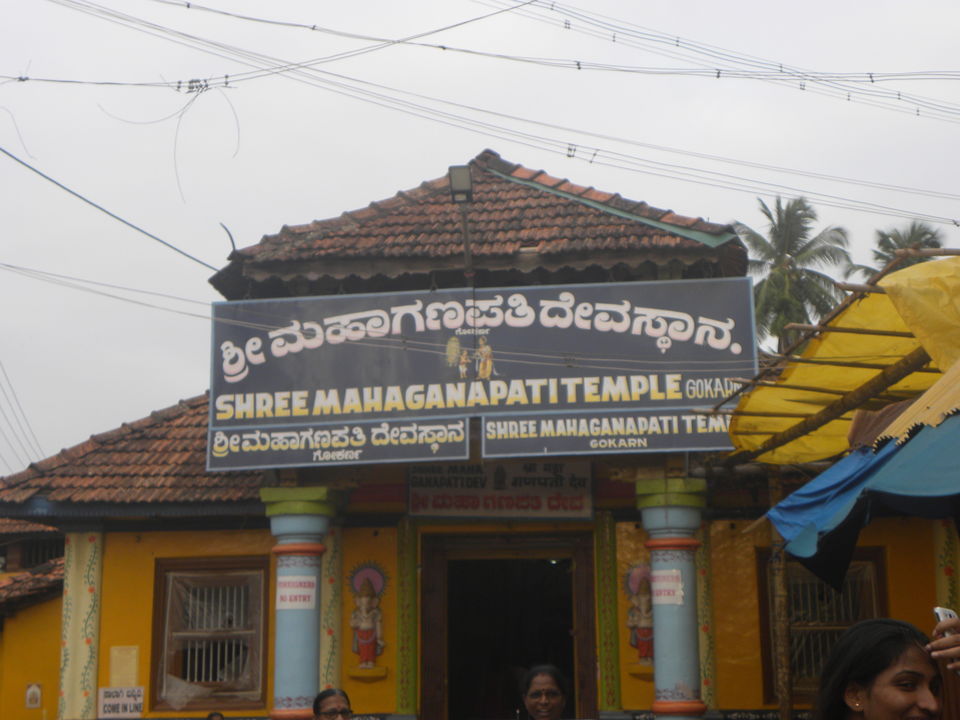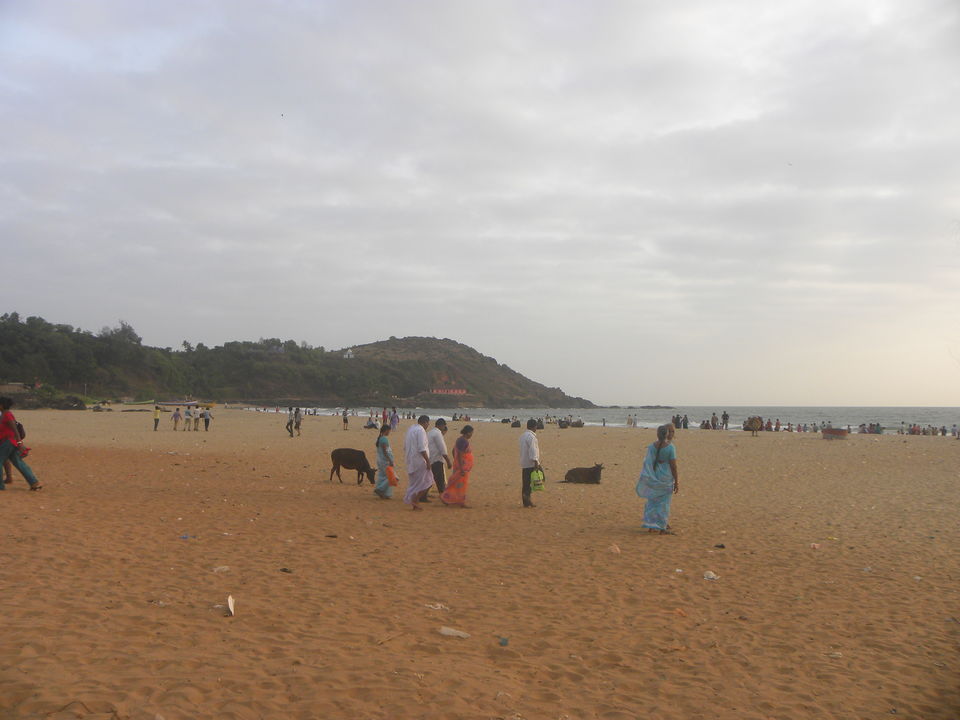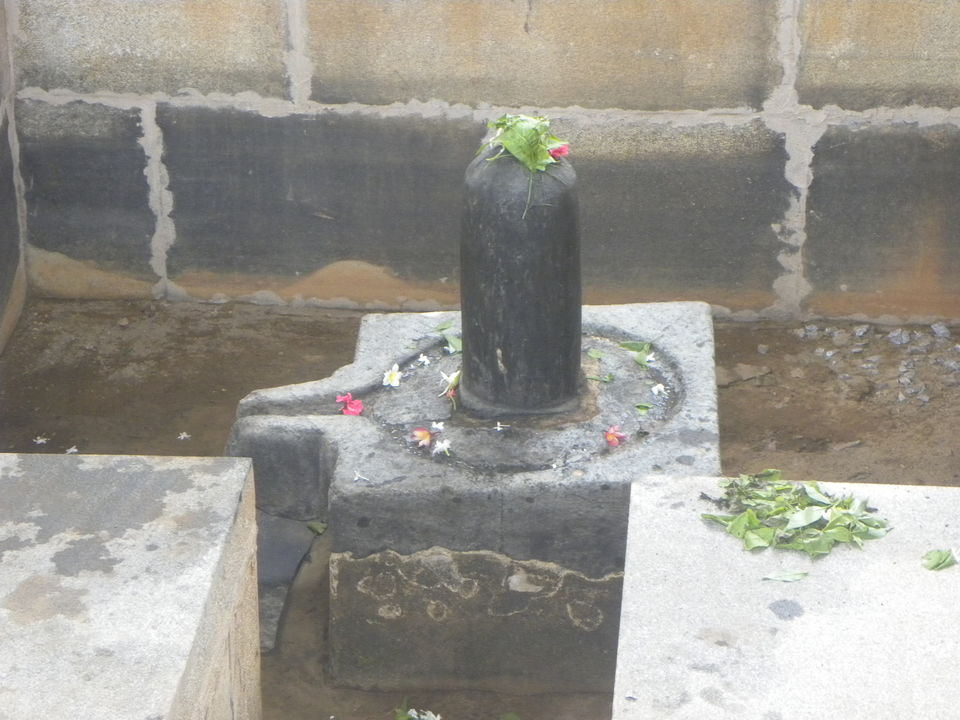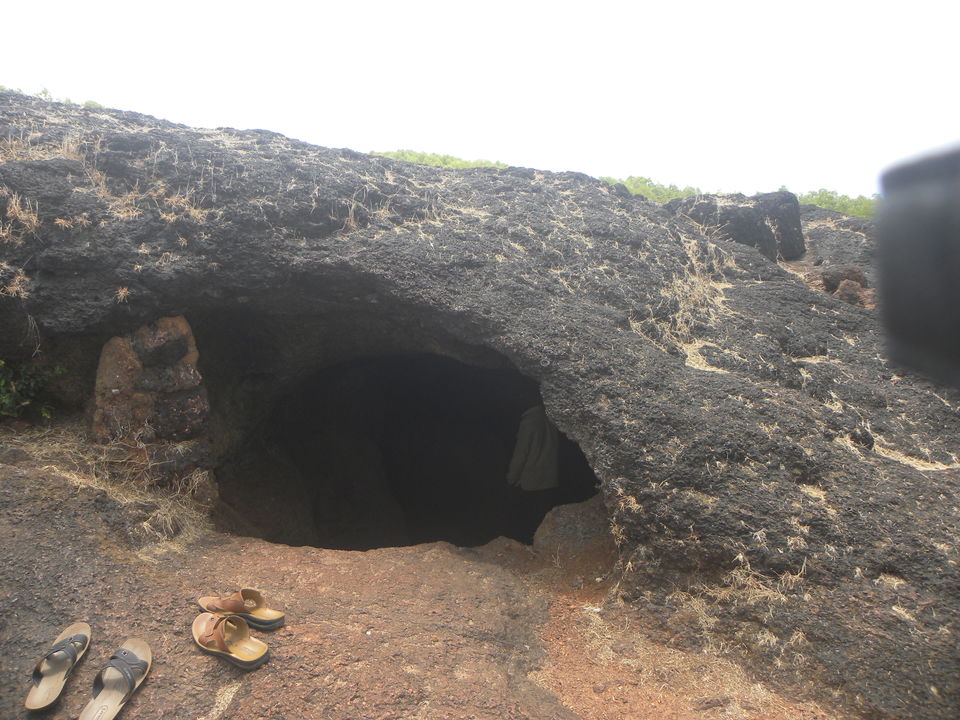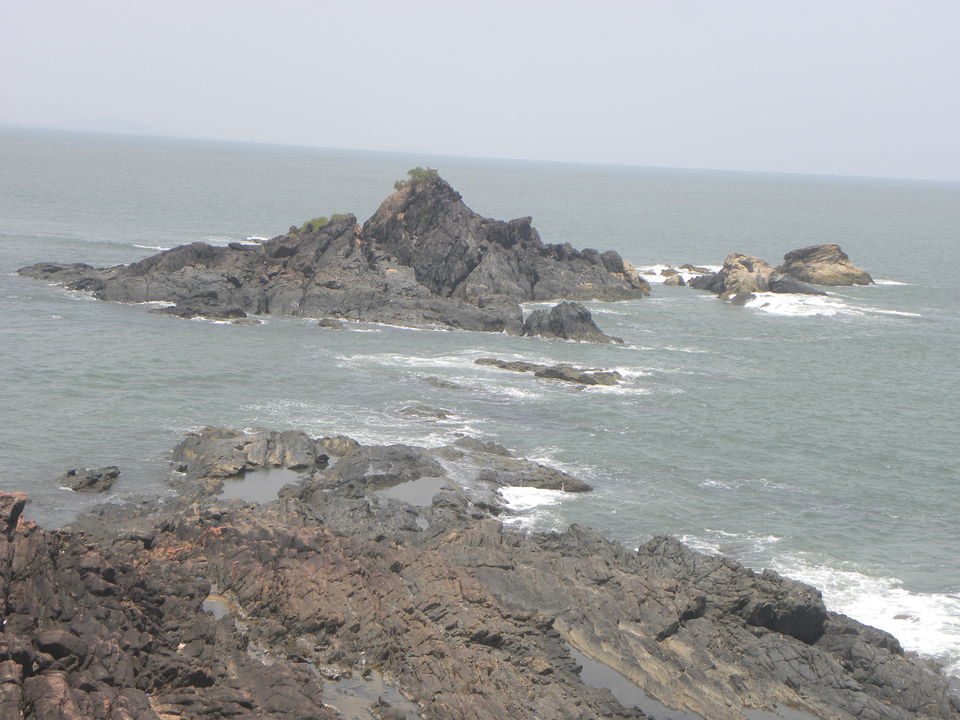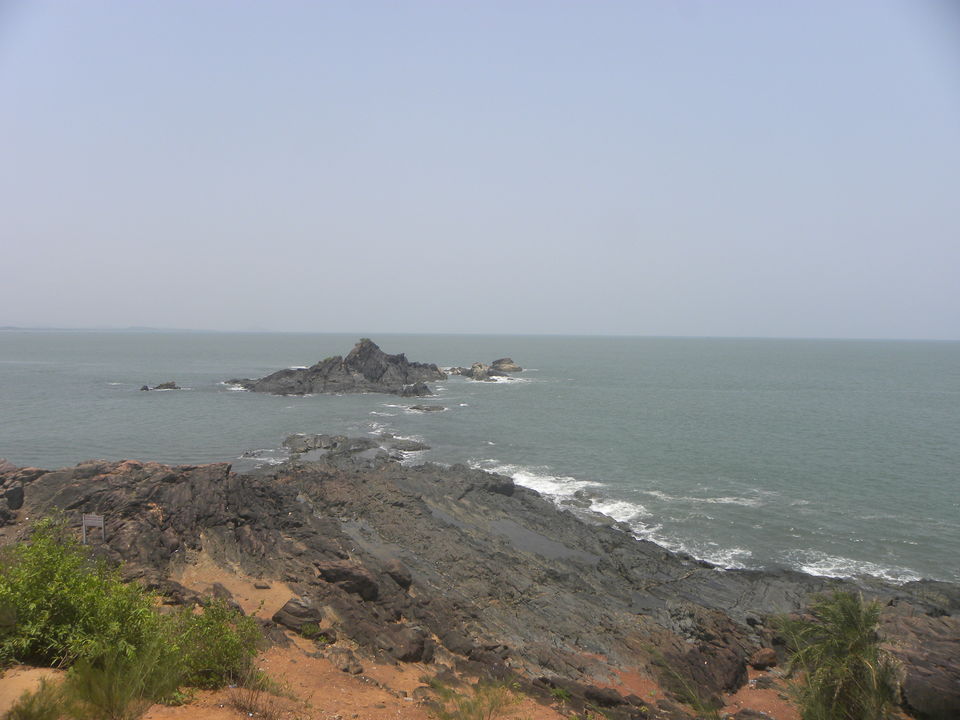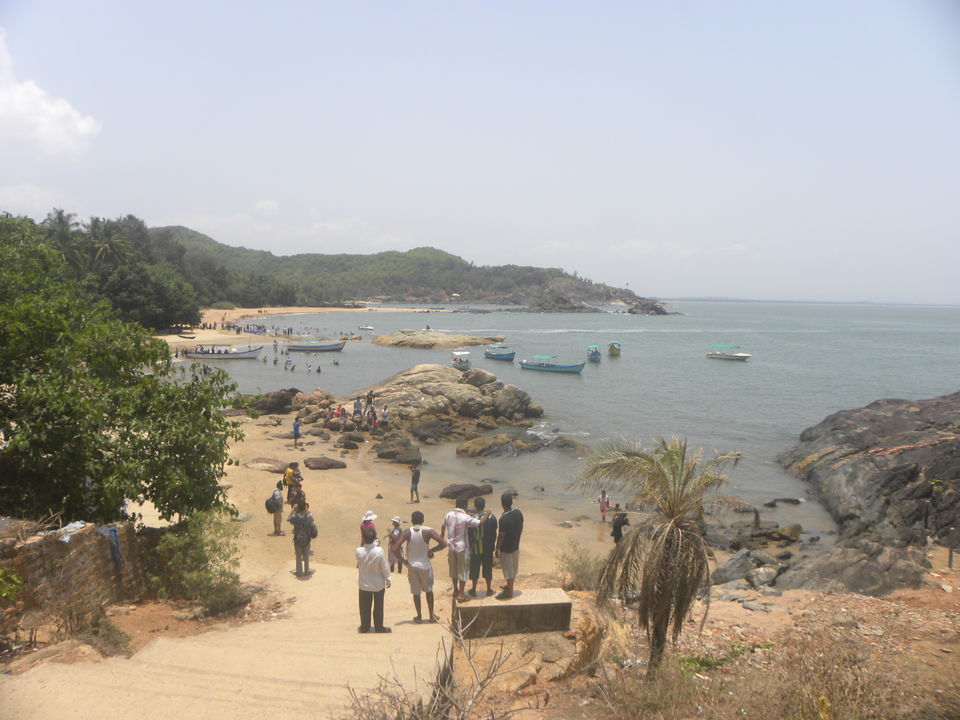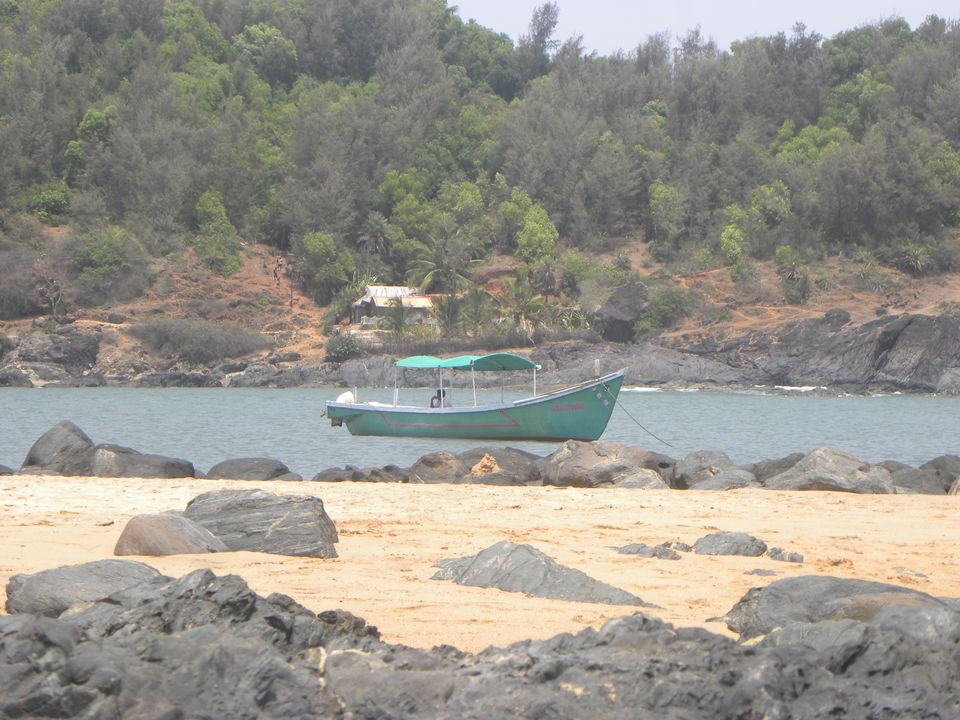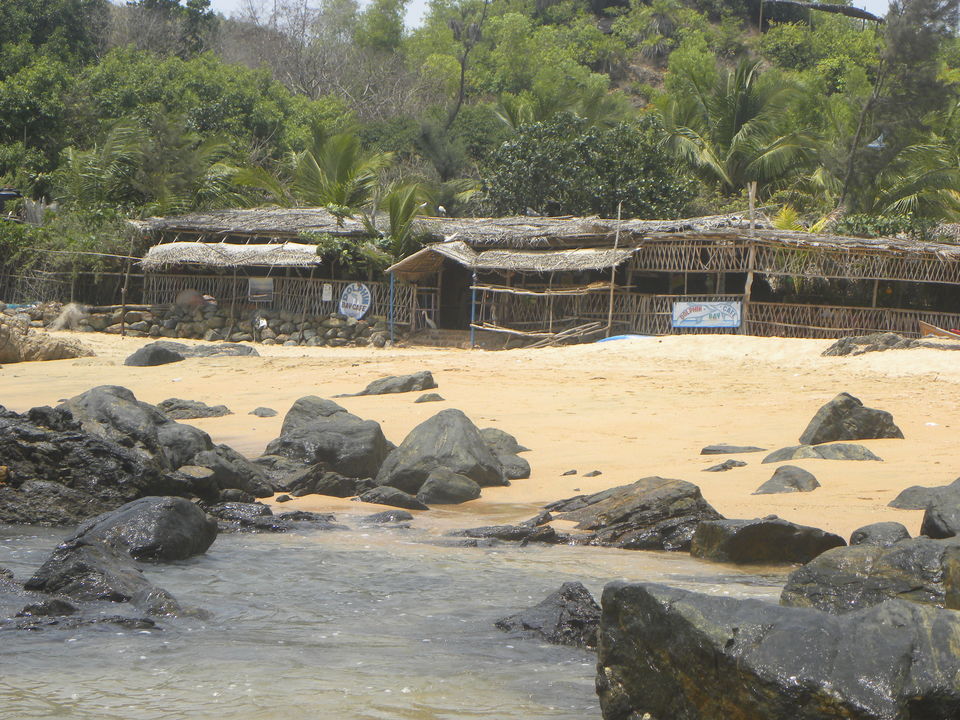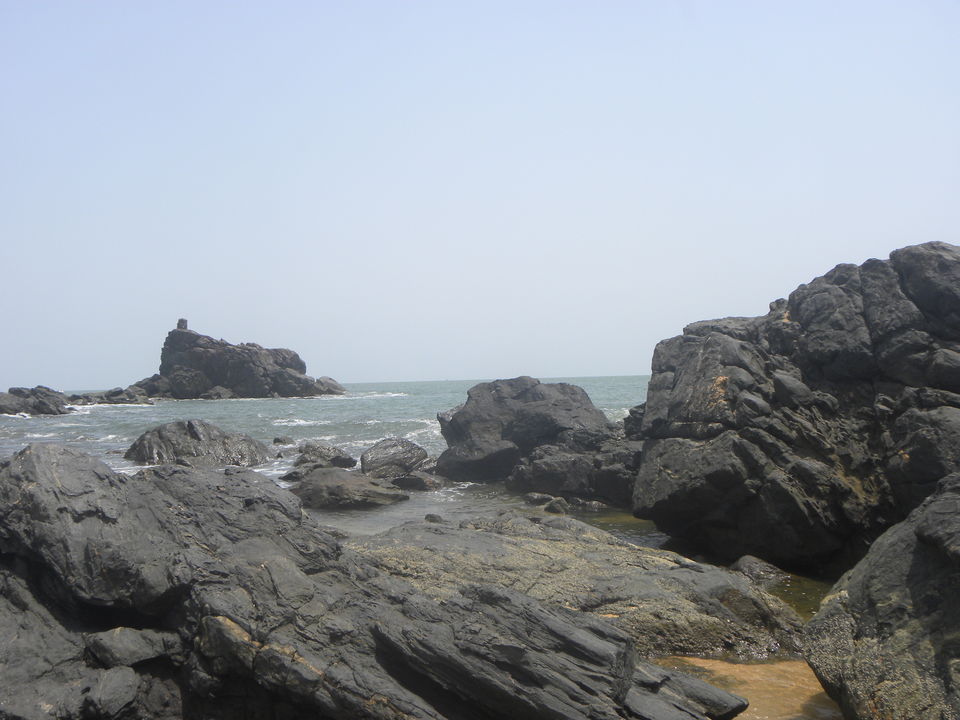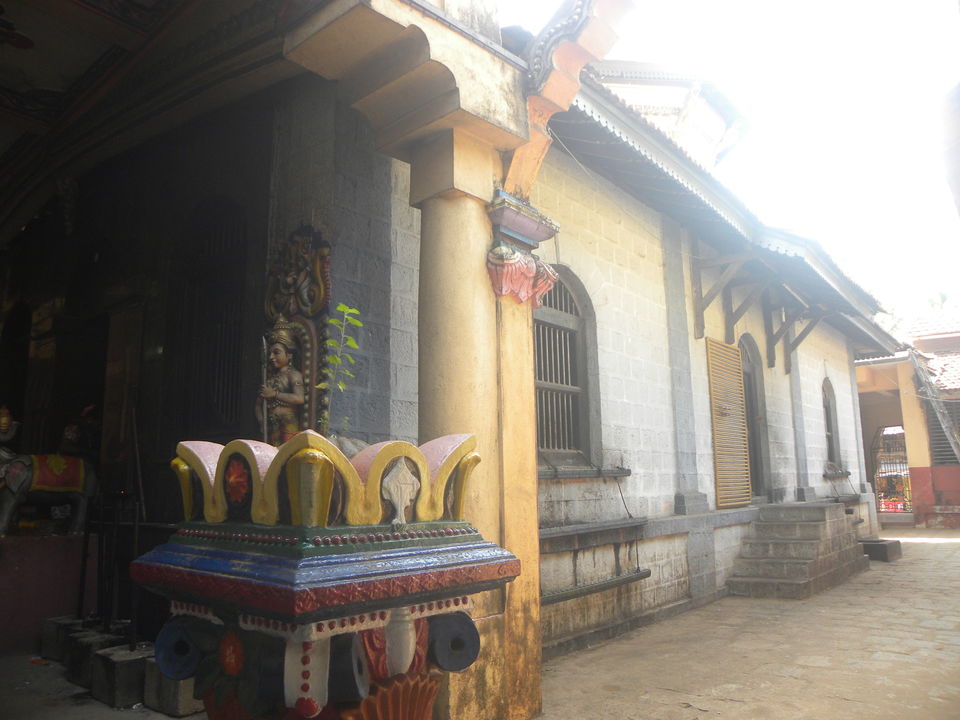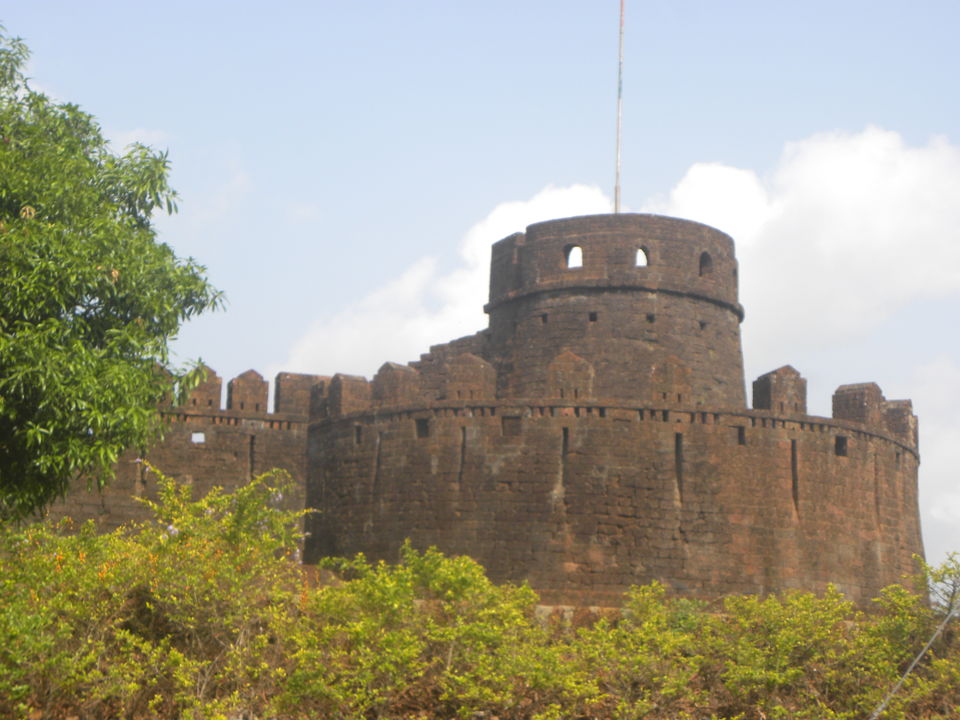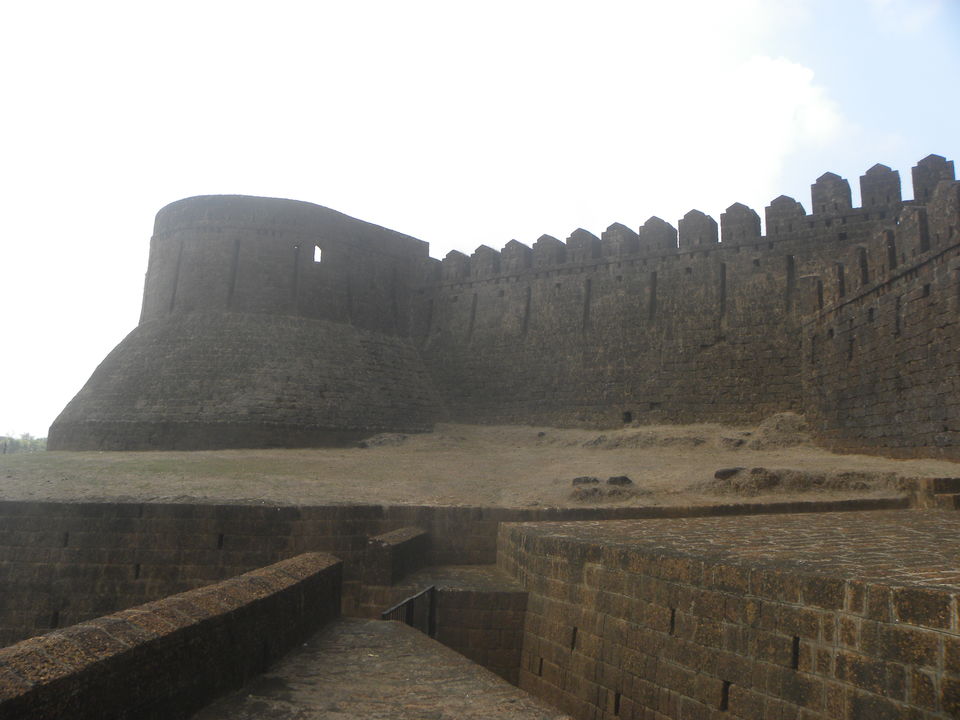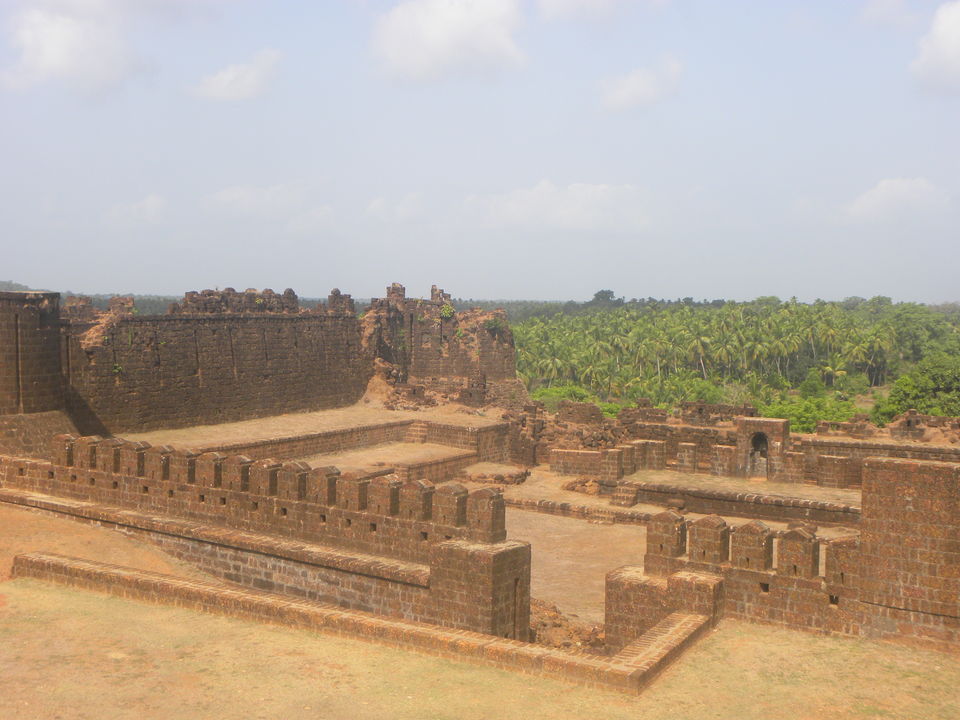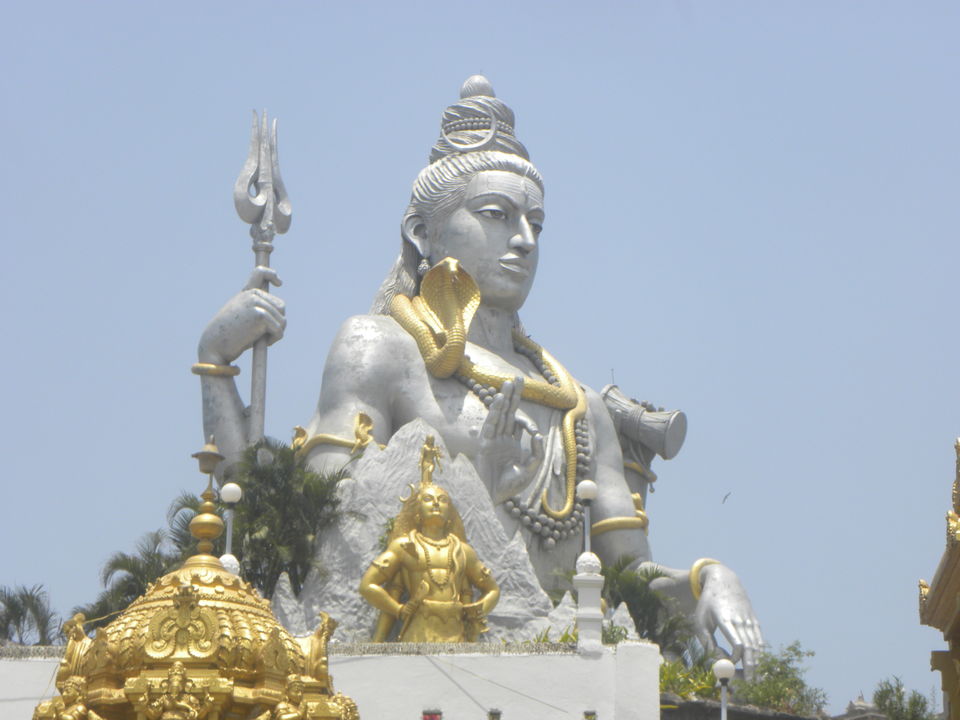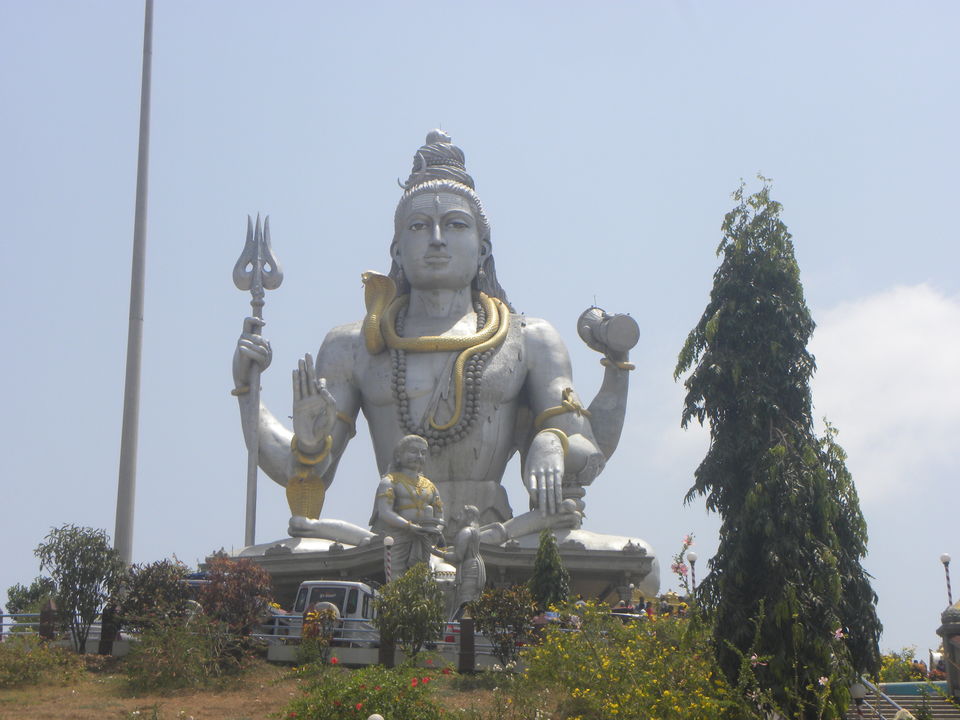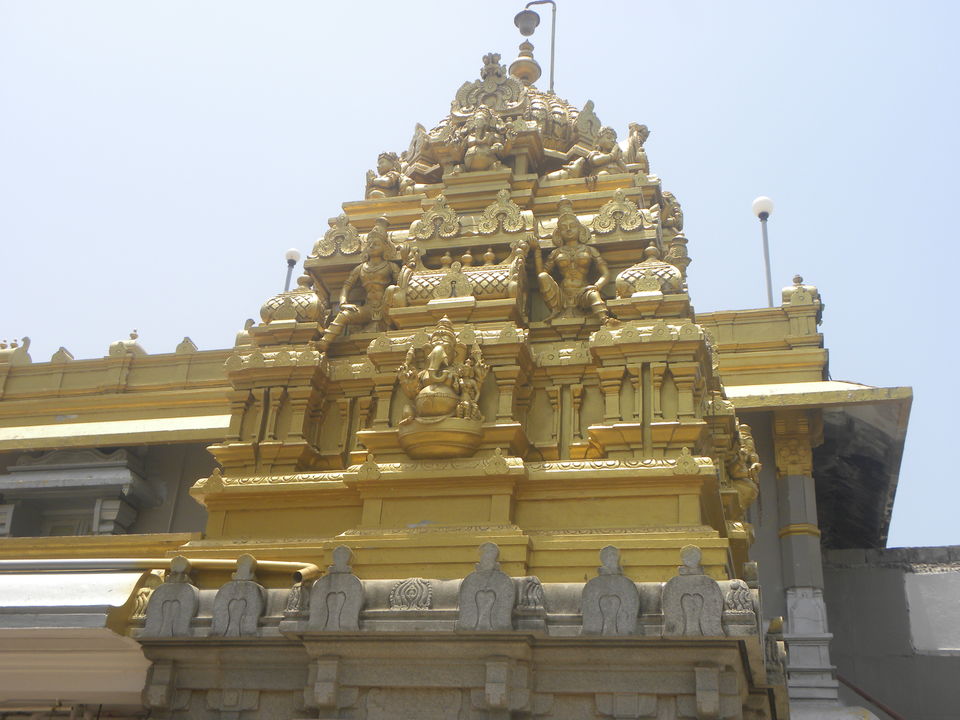 Gokarna-Mirjan-Murudeshwar. Five people. Estimated budget of 3.5K to 4K. As per the original plan, we couldn't book the Mangalore express which starts by 10.00 pm and was supposed to drop us at Karwar by 8.00 am in the morning & would have left ample time to explore Karwar (because of vacation time rush). Instead, we had to rely on Superfast Express which starts from Bikaner and ends at Coimbatore. It arrives at Panvel in the dawn at 4.35 am. Booked 2AC since the WL was much lower compared to 3AC & Sleeper class and for return, in Matsyagandha Express to balance the budget.
We reached Karwar in the afternoon at 3.00 pm almost an hour late. We crossed over to the other side and enquired with a local for bus stand, for our further journey to Gokarna, he guided us to go via Train, which arrives every 15 minutes. We purchased general tickets for Rs. 15/- each and boarded the Passenger train that came from Madgaon and was on the way to Mangalore with a 2-minute stop at Gokarna Road. Train was relatively empty. After an hour, we reached Gokarna Road. I had already booked the rooms at Hotel Gokarna International (Rs. 500 for 2 beds & Rs. 750 for 3 beds).
After alighting, we saw some autos and omni vans waiting outside. One of the omni van driver approached us. He informed us that there are two hotels of the same name, one in the city and other near Kudle beach. I called up the hotel to help us in locating the place. Ours was in city. Being a group of 5, we preferred the Omni rather than the Auto. He charged us Rs. 250/- (Which seemed to be a fixed rate)to take us to the hotel. Hotel looked great from out, interiors were not well maintained. We asked for the change in room, unfortunately it was full. We were glad that we booked the rooms beforehand or else the task of finding a room with two senior citizens in tow would have been daunting.
After paying the 75% amount, we retired back to our rooms to remove the exhaustion of journey. Around 5.00 pm, we walked down to Gokarna beach. On the way, we crossed the Mahaganapati temple & Mahabaleshwar temple. Also, the whole road is lined by stalls selling graphic t-shirts, Wrappers and all kind of junks. We, off course, being all females couldn't get our eyes from this stuff. We first managed to reach the beach, played around a little, watched sunset and as the dusk set in, we were back on those stalls. We were mostly attracted to wrappers. Thereafter had a scrumptious dinner at Hotel Shri Durgam devi. It was surprising to find a nice north Indian dishes being served in this restaurant down south. We walked back to the hotel. This town had a Goa-like feel.
We woke up next day and were all set to explore by 8.30 am. We hired two autos for Rs. 500 each. We started with temples first, being closer to the hotel.
Sri Mahaganpathi temple: It took hardly 5 minutes. This temple was built in the honour of Ganapathi, who when as a boy, tricked Ravana and saved the Atmalinga that is now installed in the Mahabaleshwar Temple. The temple has an image of Ganesha made of granite, at the top of its head there is a hole that is stated to be a mark of a violent blow speculated to have been caused by Ravana.
Mahabaleshwara Temple: This temple is the main attraction at Gokarna. The deity is around 1500 year's old. The temple enshrines Mahabaleshwar, in a square Saligrama Peetha. A small hole in its middle permits devotees to have a glimpse of the top of the Atma Linga. As per the legend, Atmalinga brought by Ravana got struck here and his efforts to extract it resulted in his throwing the coverings of the Atma Linga to Dhareshwar, Gunavanteshwara, Murdeshwar and Shejjeshwar temples. Ravana was unable to extract the Atma Linga from the ground again and finally he called the shiva linga as Mahabala (too strong). The Atma Linga of Lord Shiva is popularly known as Mahabaleshwar.
There was a long queue at Mahabaleshwar temple. After standing for almost an hour, we got in.
Thereafter, we left for Om beach with stopover at Shiva caves, which was located midway.
Shiva caves: Located on a hillock, can be missed very easily, if location is not known. The area is mostly deserted. It is a underground cave with swayambhu statue of Shiva linga. Also, the entire landscape of Kudle beach can be seen from here. It required a 30 mins downhill walk. We skipped that in favour of Om beach. We reached Om beach around noon. Summer heat was unbearable. Stepped paths lead down to the beach. It is named so because of its shape. Most picturesque beach I have ever seen, off course hustling bustling with tourist. We stayed till 2.00 pm, walking over the beach with intermediate photography. On the way back, we had a stopover at Bhadrakali temple. We went back to hotel and had lunch at next door restaurant. Food is not worth mentioning. We rested for 2 hours before heading to Gokarna Beach again in the evening. Instead of going directly to the beach, we had another round of shopping. By 8.00 pm we had dinner at the same restaurant like previous night and went back to hotel to pack our bags. We asked the guy in the reception for a car to drop us at Murdeshwar with a stopover at Mirjan Fort. He booked an Ertiga for Rs. 2500/- We agreed without much persuasion since there were two senior people with us, we didn't expect them to go around hopping with bags on back. We settled for ertiga since it was spacious and comfortable for 5 of us along with luggage.
Next day morning, we cleared the bills and left for Kumta. It was an hour's journey. Mirjan Fort was on the way to Kumta. To be precise, 11kms before Kumta. It turned out to be a national monument and grander than expected. We explored it for another hour. We resumed our journey to Murdeshwar Temple which was one more hour away. The roads were smooth, also the locales reminded me of my native place. We reached Murdeshwar by 12.00 noon. We kept our luggage in the cloak room inside the temple. Queued up for darshan, finished the same in next 20 minutes. We came to know that the whole temple complex closes down from 1 to 3 pm. We decided to have lunch at Naveen restaurant. I had read about its food & service. Hence, decided to check out. The restaurant's ambience is good but the food is pathetic. Anyway we had to spend some time from 1 to 3 till the temple re-opens. We climbed the stairs to reach the Shiva statue. It was enormous, temple was still closed, we got to peek in through the grill placed on the door. Did some photoshoot. We had to reach station by 4.30 pm. We collected our luggage and left the temple. Hired two autos for Rs. 40 each. Since, the train was supposed to arrive at 5.55 pm, we decided to freshen up. The waiting room at the station was cleaner than imagined. And we were back to Mumbai. I won't go into the painful details of how and when we got back.
Budget per person was Rs. 4000/-. Everything included from Mumbai to Mumbai.