Sometimes memories of not so known places en route to some well-known place engrave in our memories forever.India's western coastline is dotted with many famous places but Fort Mirjan is one such place about which many travelers don't know. It's not their fault too. This small but the beautiful Fort is situated in between two very famous tourist spots of coastal Karnataka spots Gokarna and Murdeshwar , on NH-66 (erstwhile NH 17) connecting Goa to Kerala. You blink your eyes and that's it you have missed the rickety signboard pointing the Fort on the highway if you are traveling from Gokarna, towards Mangalore.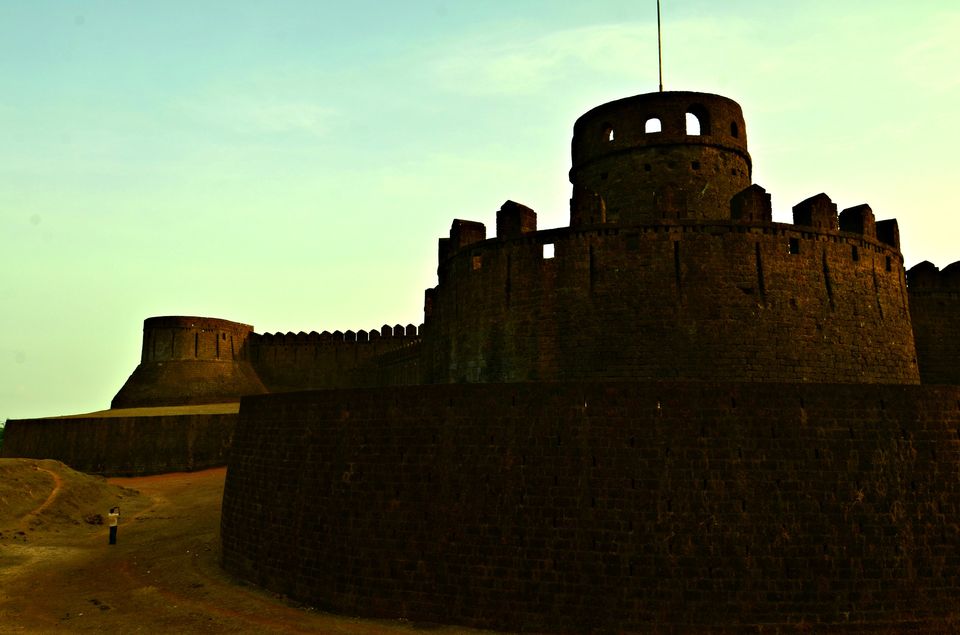 The Fort Mirjan is situated at the village Mirjan which is 22 km from Gokarna towards Murdeshwar, around 700 meters from NH-66, to the right. Drive from Gokarna itself is stunning and ideal for laid back travelers who are open to exploring not so known places. Proximity to Gokarna makes the place an ideal option for a relaxing day trip.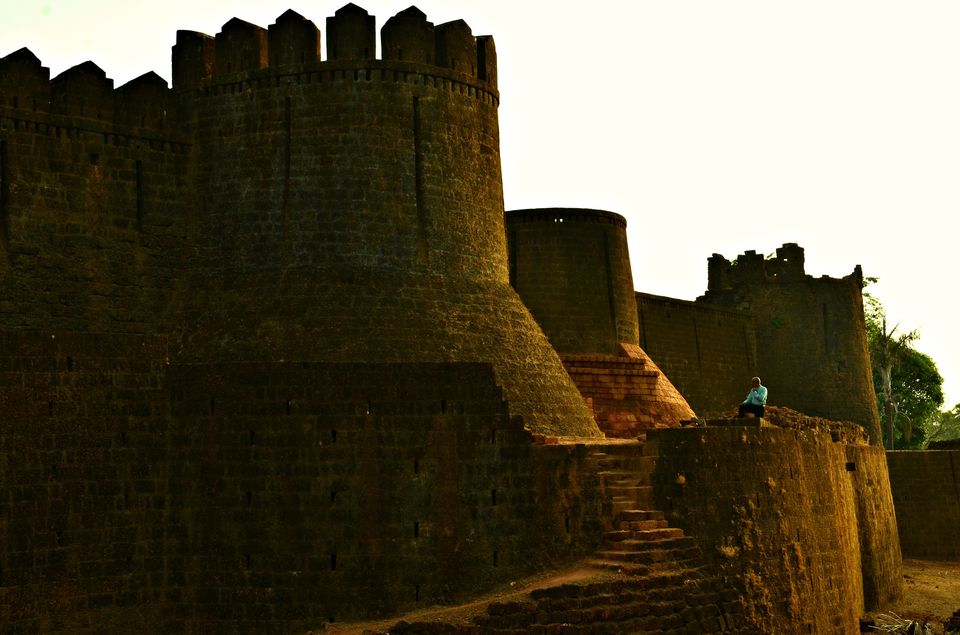 The fort built by local Queen Chennabhairadevi of Gersoppa (under the Vijayanagara Empire) way back to 14th or 15th century by most accounts and since then changed many hands. The fort is built with laterite stones and spread over an area of about 4.1 hectares (10 acres). The fort has four entrances( one main and three subsidiaries) and many wells, which are interlinked and accessible through channels( used as a defense measure). These wells originally linked to a canal system out side the fort's limit. At present many of these interlinked channels are out of bound for tourists for maintenance purpose. Inside of Fort is partly in ruins which have been restored by Archeological Survey of India(ASI), have been inferred as remnants of a secret passage, entry doors, a darbar hall and a market place. The Fort is maintained very nicely and neatly by ASI.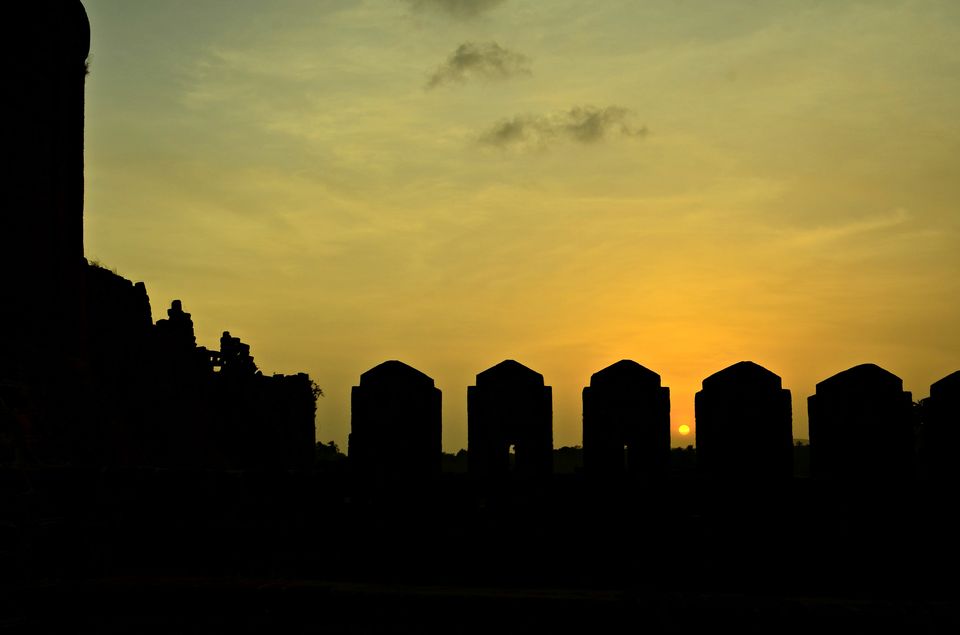 Surrounded by areca nut trees on one side to the vast rice field on the other this fort which is very clean too, is the perfect place to spend some time with self. You will not get proper guides as in case of many other forts since it is not very popular. One can walk around the ruins inside the Fort and explore it in own way or one can just sit, relax and witness one of the most beautiful sunsets in the life. It may turn out to be one of the best sunsets you ever witnessed.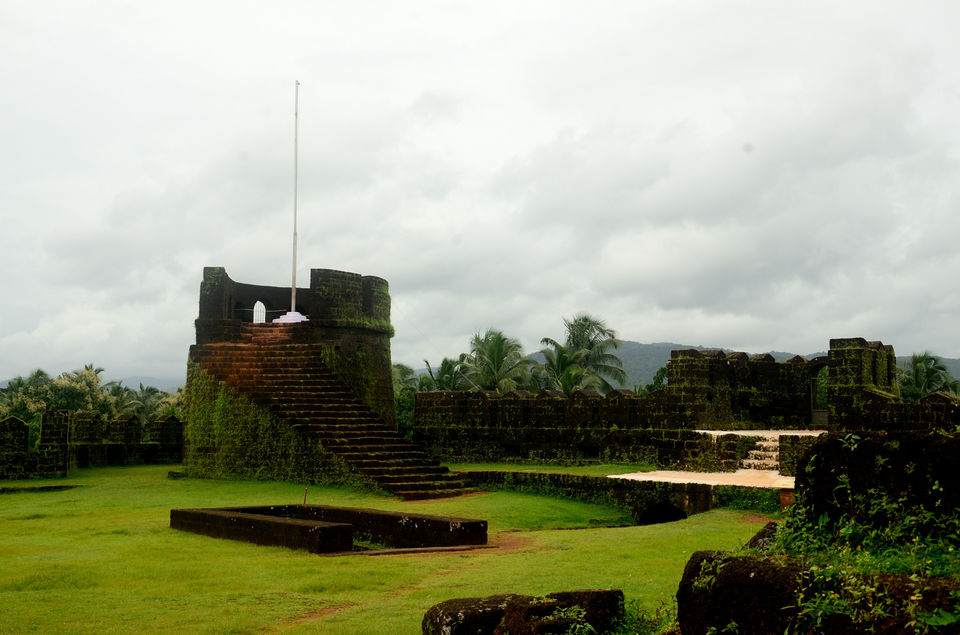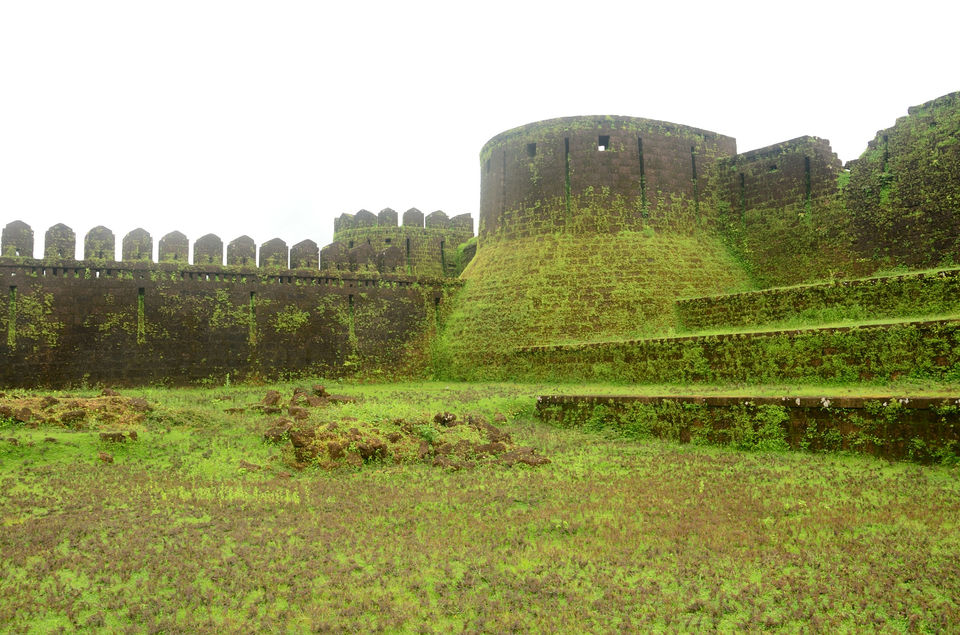 One can visit the fort throughout the year but summers are very hot and humid and there is no notable shelter inside the fort.Best time to visit the fort is from October to February. The Fort wears a green cover of mosses during the monsoon months and gives the fort a different look altogether. One should not miss this fort if visiting any nearby places during the monsoon.
How to go there-
The place well connected by road from Goa(Panaji-165 Km, Madgaon-135Km), Karwar(62 Km), Gokarna(22 Km), Murdeshwara(58 Km) and from Mangalore (215 Km) by buses, taxis etc.
One can travel to it by train from Goa or Mangalore. Nearest railway stations, Kumta( 11 Km) Gokarna (13 Km)
Nearest Airports are Goa and Mangalore.
Stay- Gokarna and Kumta have many staying options which suits for all kinds of budget. One can also stay in Karwar which too has many places to stay for all kind of budgets.