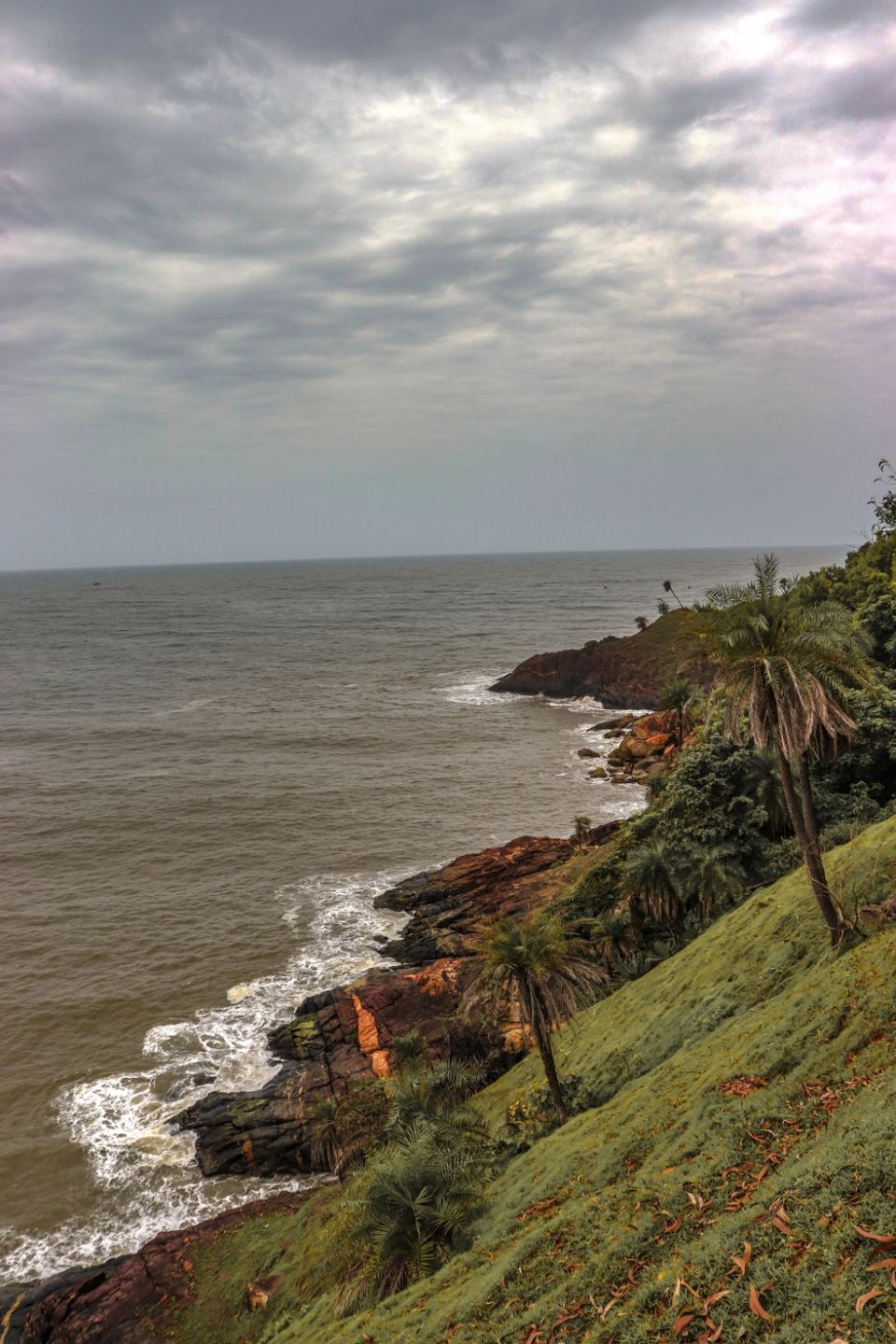 Gokarna is my goto place if you wants to spend a weekend on a beach with a chilled beer .
We started from Bangalore on 3rd of August at around 10:00 PM in Sugama non ac sleeper bus which cost at 700rs per head booked from redbus.com. Overnight journey from Bangalore to Gokarna Which take around 10 hours, we reached at around 8 AM in the morning.
We directly went to Kudle beach and decided to stay at little paradise shack which costs Rs1000 per shack.
In this visit to Gokarna we had decided to cover all the beaches from Kudle beach to Gods own beach by trekking through them all. One should carry as much as water with them as after OM beach there aren't  any shacks or eatery.
1) Om Beach, Gokarna
We started our trek from Kudle to Om beach at around 11 in the morning. Trek to Om is fairly simple and trail is quite easy to spot. Being monsoon season, August is an off season so not many people are visiting here . Beaches are not at all crowded and one can freely enjoy the beaches. But due to heavy tides it wasn't allowed to go deep into water . We stayed here for brief  30 mins and continued to our next destination.
2) Half Moon Beach,
Trek from Om beach to half moon beach is very picturesque , trek trail is easy to find but bit difficult. This beach trek is by far is the best one, trekking along the sea side with views to die for. One can only reach half moon either by trekking through the mountain or by taking a boat from Om beach.
When we reached Half moon beach to our surprise we were the only one there and we had whole beach to ourselves. We spent an hour or so on this beach and then headed to Hell's beach.
3) Hell's cliff
Trek from here gets tricky one wrong trail and you will wander in the jungle for long, that's what happened with us. We missed the starting trail and took the wrong one which resulted in an hour of wandering into the woods. We tried to find the right trail but had no success, trek was difficult then the previous one's and sucked all the strength from us,we ran out of water and lost any hope of reaching hell's cliff and paradise beach. We finally found the right trail for  hell's cliff and started the trek. Trek to hell's cliff is very difficult but view from the trek was beautiful. We again lost the trail and got lost . It is advised to follow Google maps but not fully depended on it. We somehow managed to reach hell's Cliff and made our own way as we clearly had no idea of the actual trail.
4) Paradise Beach
We were lost in the woods and had no idea of any trail which could lead us to paradise beach and we had to create our own trail to reach there. We reached paradise beach , one can camp here and spend the night. No shack is available here on Paradise Beach but for God's sack we got drinking water that was supplied for crops by local which gave us the strength to continue further. After spending time here on this beach we started for our final destination for the day i.e. Belakan beach or Gods own beach.
5) Belekan beach/God's own beach
Trek to Belakan beach is simple but a long one and we had already lost all our strength by this time and for our misery it started raining heavily. We reached Belakan beach at around 5:30 in the evening after 6 hours of trekking through all .
We rested here for a while and had the best tea in all over Gokarna by a small stall called "paradise cafe".
To all who wants to trek through the beaches keep ample water for yourself. Keep your eyes open as you wouldn't want to miss the best view and as well as  the trail as both would result in heavy damage :D
After having tea and delicious Maggie ,we reached back to our shack on kudle beach by auto.
We spent the night under the stars and listing to the sound of  waves hitting the shores.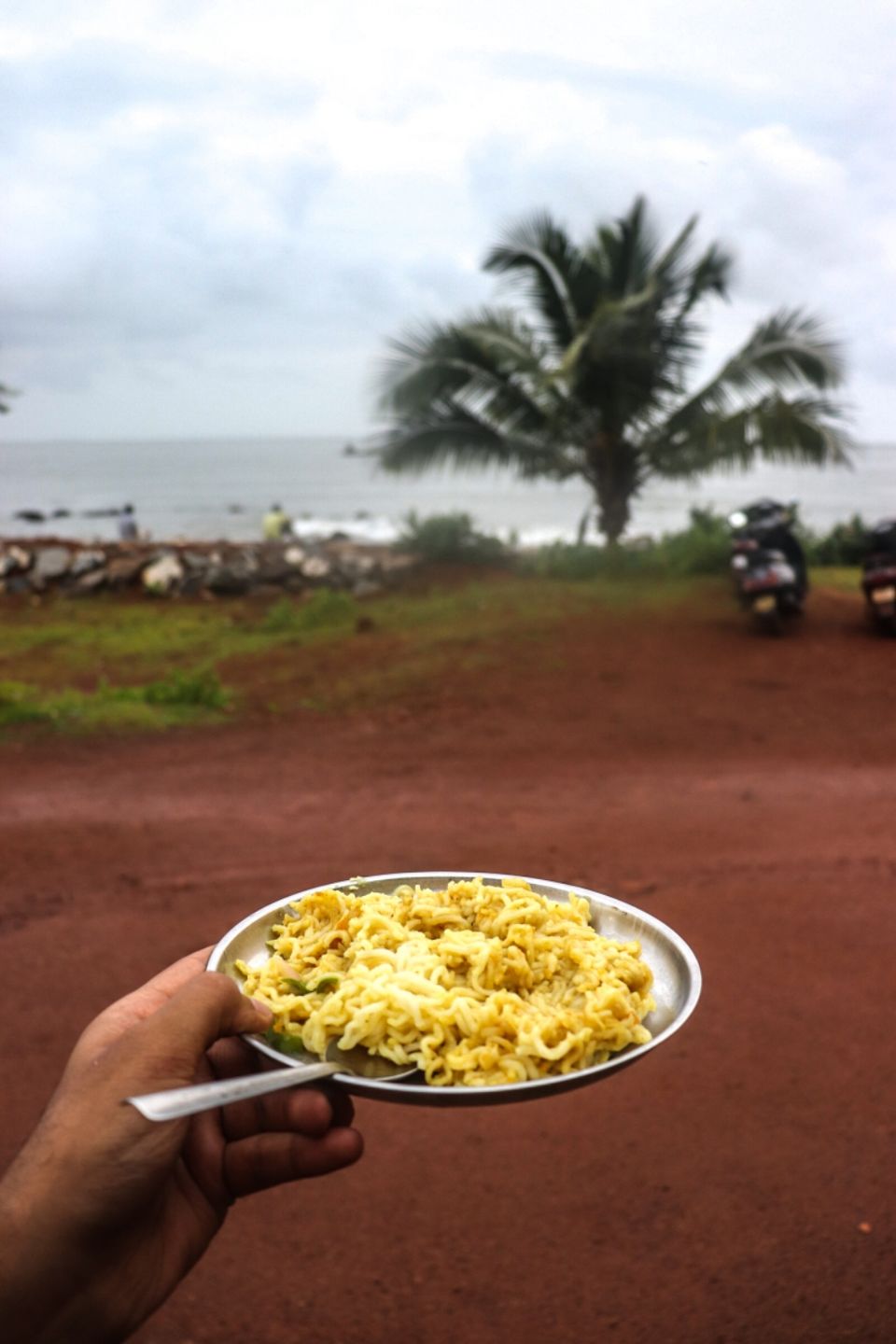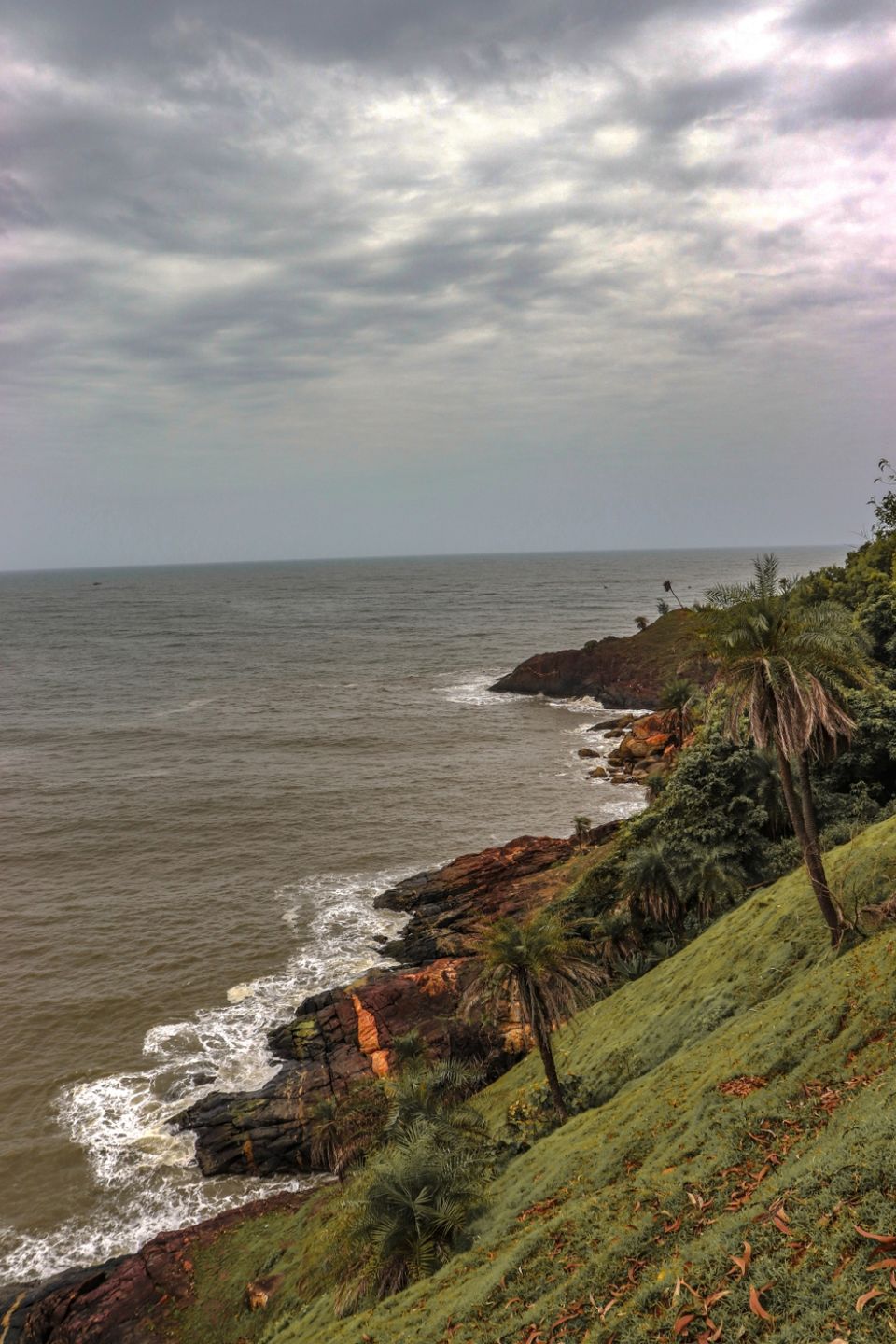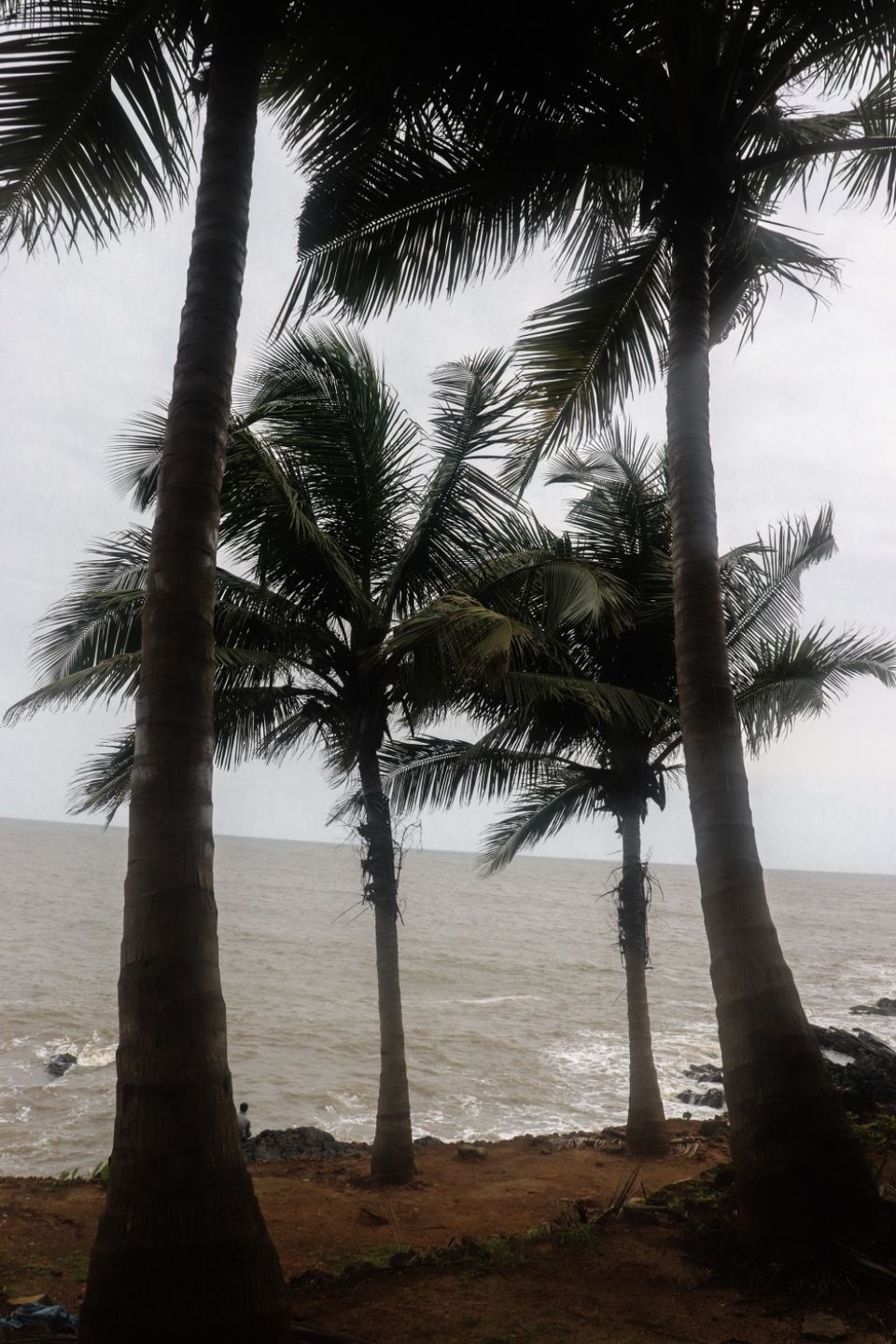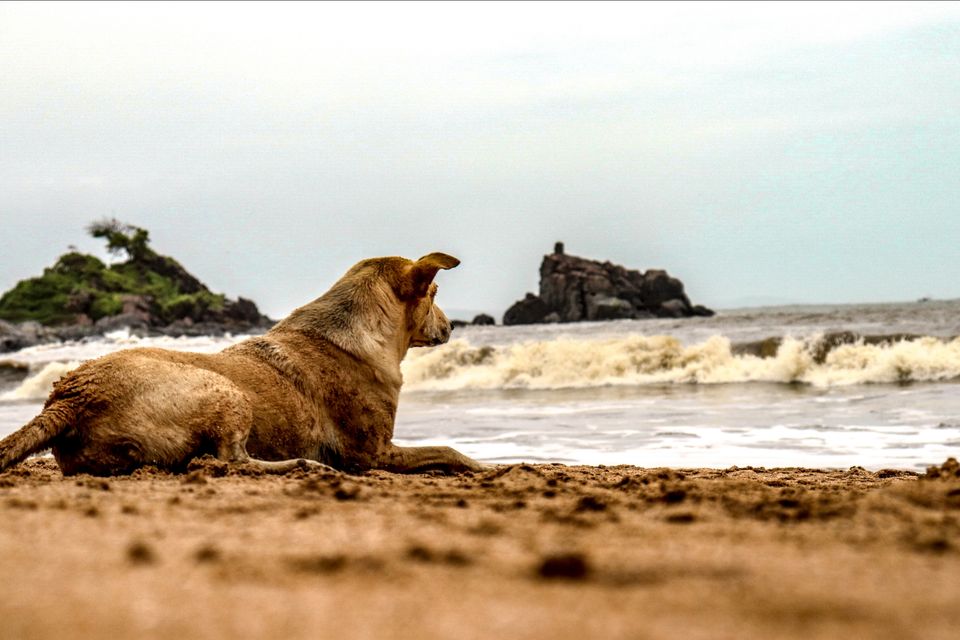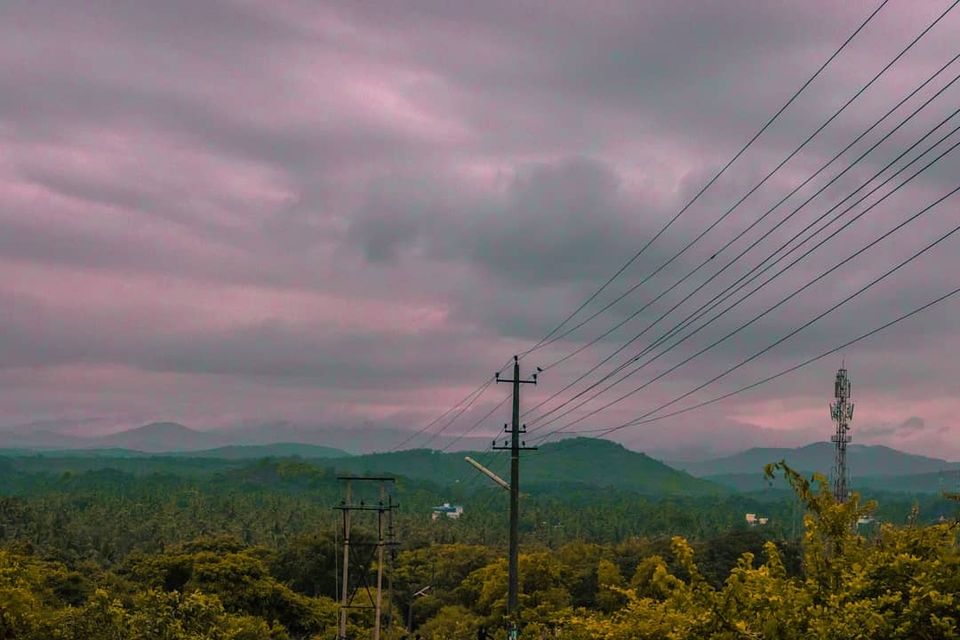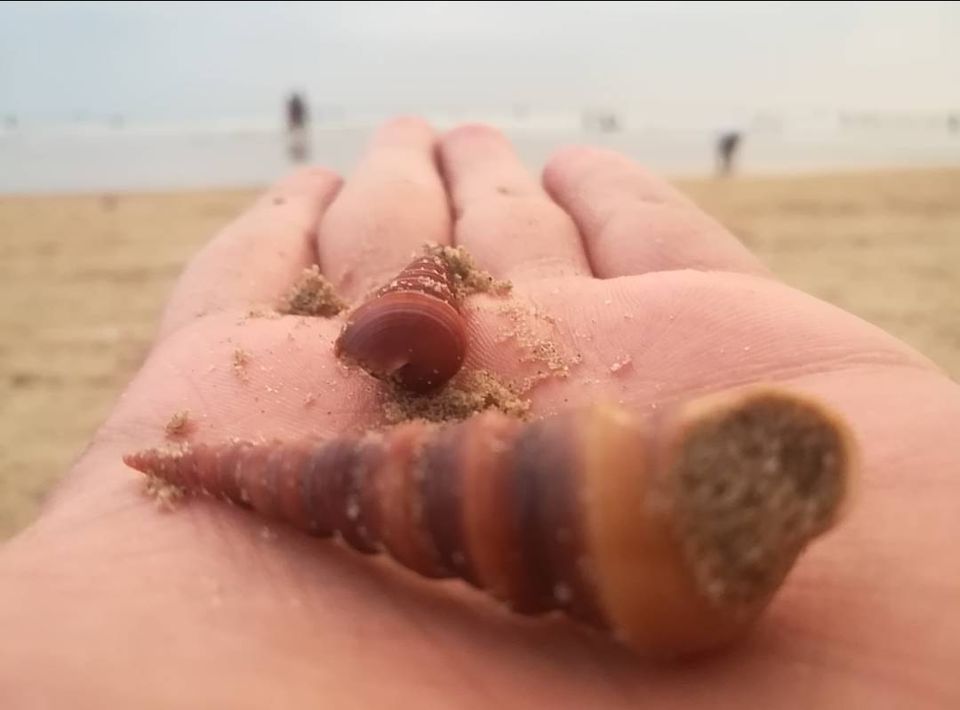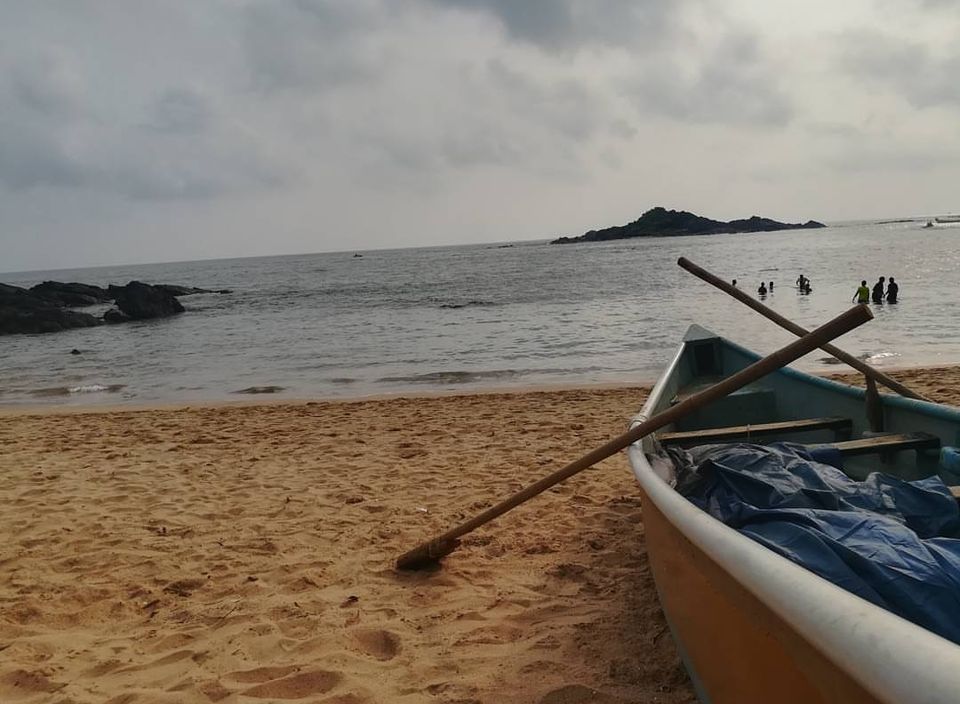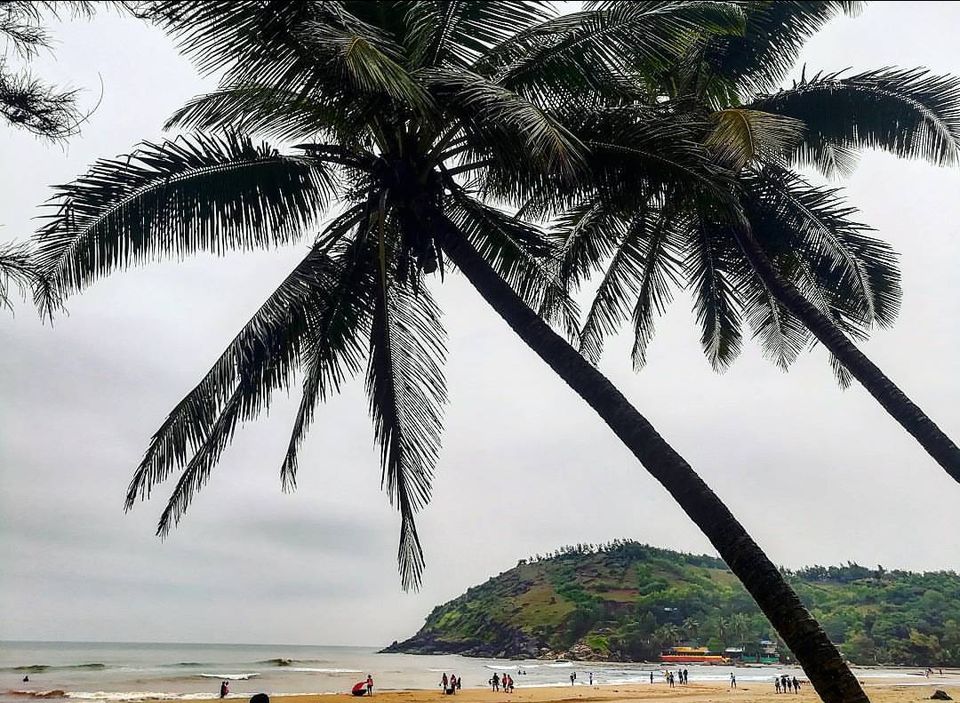 We didn't slept all night . Our itinerary for 2nd day was to visit the Murudeshwara temple. We took  ksrtc bus from Gokarna bus stand to Murudeshwara temple at 6:30 AM. if you miss this one you have to take a bus to Kumta and then from Kumta to Murudeshwara . One side ticket will cost around 83/- per head from Gokarna to Murudeshwara temple.
The gigantic statue of Lord shiva is a beauty to behold and the architecture of Murudeshwara temple is a work of craftsmanship. So detailed architecture consist of big statues make this place a must visit.
We then came back to kudle beach and enjoyed the beauty of this beach.  Due to rainy season all the water sports were shut down.
We bid adieu to Gokarna and started back at around 8 PM towards Bangalore. This wasn't my last visit as I have plans to visit this beautiful city again,as and when I can. One can never be bored of this place, at least not me.