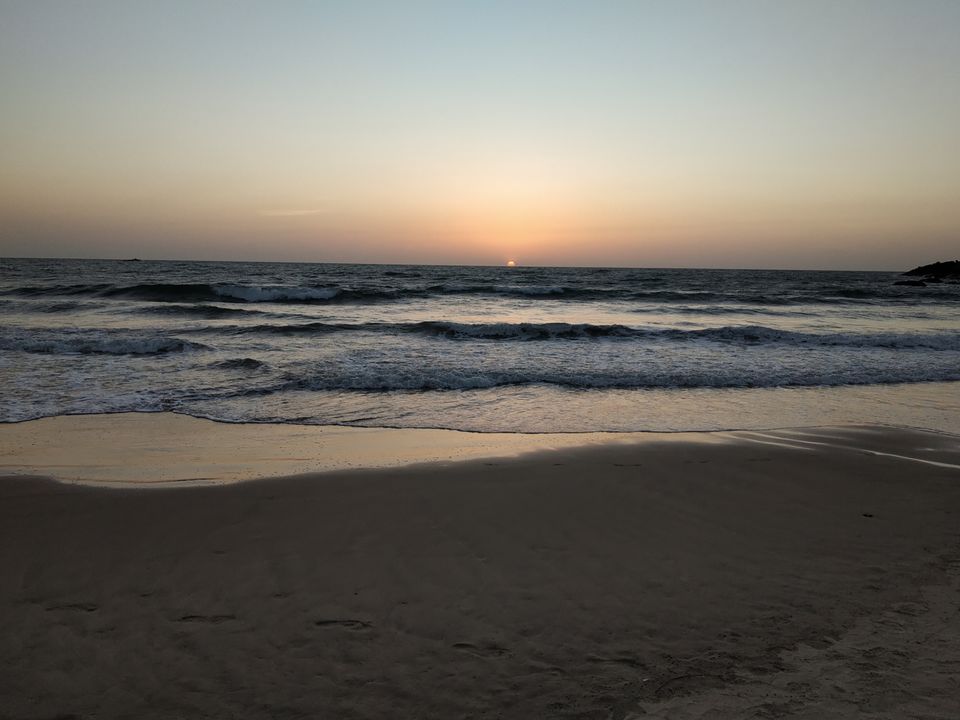 We arrived at Gokarna road railway station around 10:30 am by the Madgaon passenger that started at 5:40 am from Mangalore ,you could always get the Mangala Lakshadweep Express or Netravati from Kerala to reach Mangalore or Kumta. Kumta is just one stop before Gokarna road on Mangalore to Delhi route. Gokarna is around 15km from Kumta and there are buses available only till 7:30pm. From Gokarna road railway station we walked over to the bus stop in the sweltering heat. The local bus stop was around 80 percent tourists and half of those tourists were foreigners. 15 mins later we reached Gokarna bus station. From there we walked through the town and towards Kudle beach . The town is full of touristy shops and foreigners. These shops camouflage a more religious side of Gokarna -the one with the temples. These shops hosts a variety of goods and services ,from family restaurants,bars,t- shirts , frisbees,bracelets ,chains, tattoo parlours ,chillums,bongs and every other necessities a tripper requires. After the town there is a stretch where the road starts inclining . The hills before the beaches . Its almost a long walk but since it was our first time it wasn't that tiring. We reached Kudle beach by 11 am . The view was just breath taking. Beaches bordered by hills, some hills were barren and some are covered by vegetation like coconut trees etc. The water was very pristine and was shining under the sun. We enquired in shacks about their rates and availability. Finally we settled in an shack which had a stunning view of the Kudle beach. The rent was 750rs per day for 3 people . So we had ample space in the shack. We ate some food from our shack and decided to chill in Kudle itself . After spending some time in Kudle in the evening we left to Om beach which an 30 min walk from Kudle . Om beach was as beautiful as other beaches, we could identify it's shape from the hills itself. We walked the full length of Om beach and settled in a nice shack for some food. While we were waiting for the food a team at the edge of Om beach started some fireworks . It was an awesome sight to see. We had our food and trekked back to Kudle . We sat on the beach watching the starlit sky and hearing the waves until we were tired .
Woke up around time to have a nice brunch. After eating we again trekked over to Om beach through the hill because the previous day we had not witnessed Om beach by day. From there we went to the Half-moon beach by trekking through the rocks . After Half-moon beach we reached Small hell beach . After that it was Paradise beach . All these beaches are connected by trekking trails which are slightly difficult at places but more rewarding since the view at the end of each trek is what we trek for. After Paradise beach we decided to take a long route to Kudle because we wanted to see Gokarna other than the tourist places . We didn't find the way always and got lost a few times . But thanks to google maps and my broken hindi we managed to get along well . We roamed through Gokarna and reached Kudle . Again the night was spent chilling and hearing the sound of the waves crashing onto the shore. We had food again and went to sleep.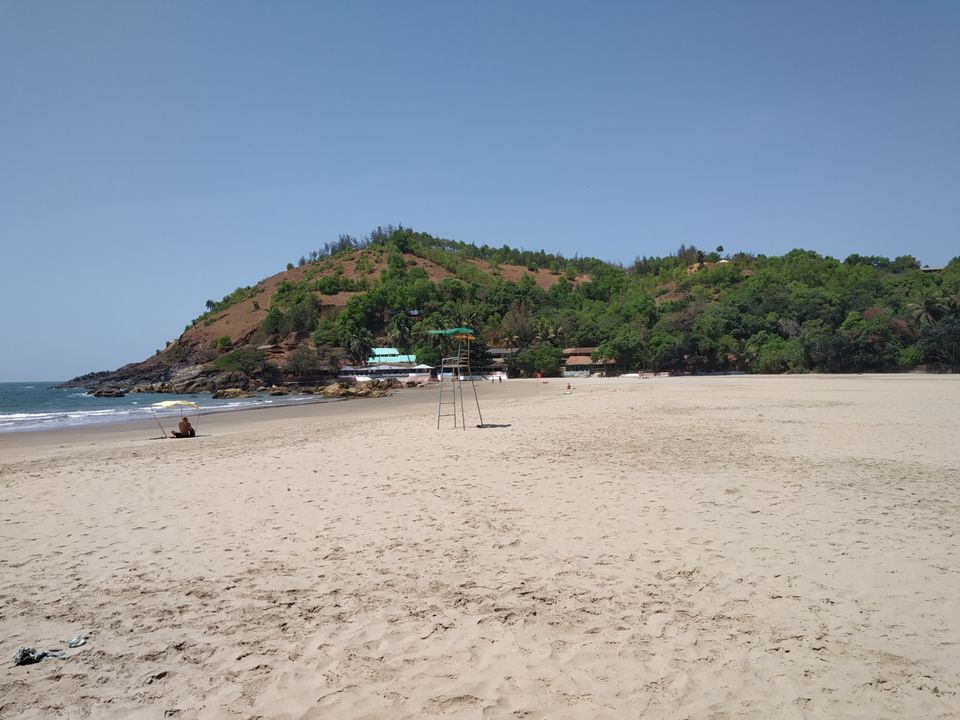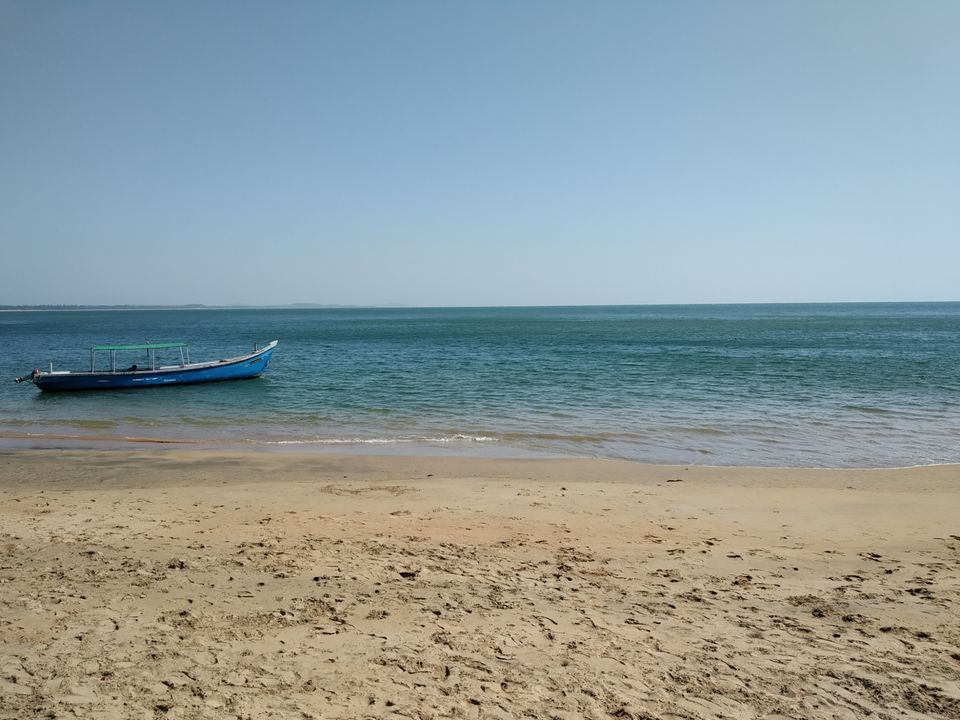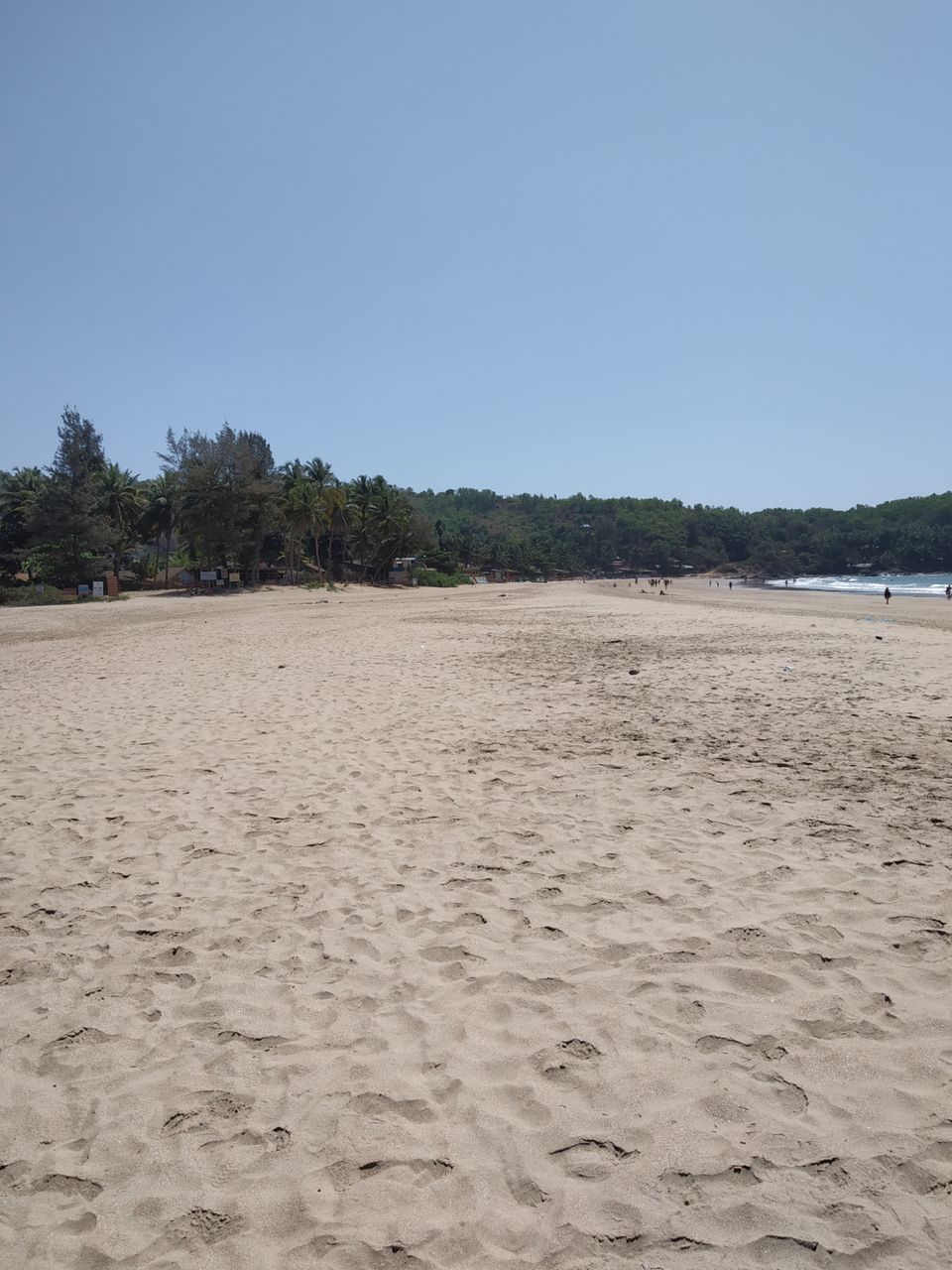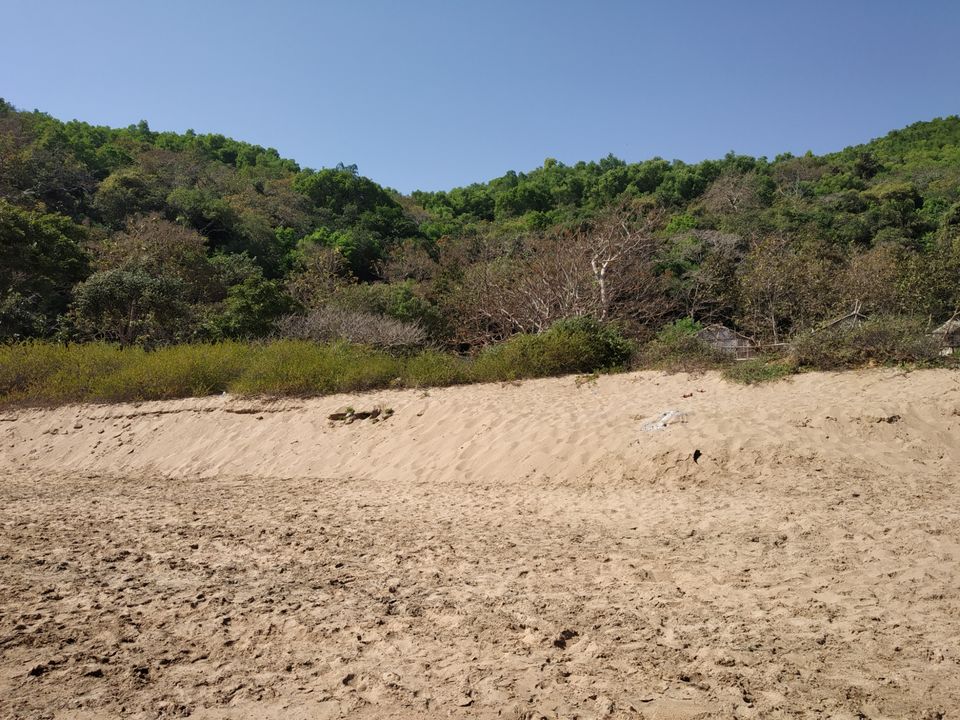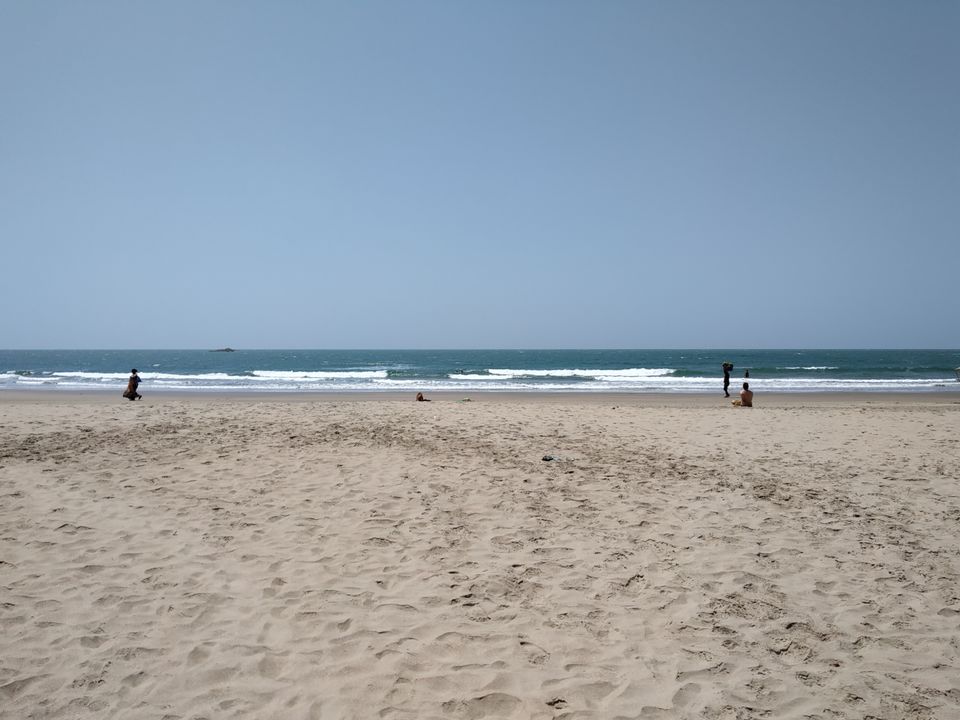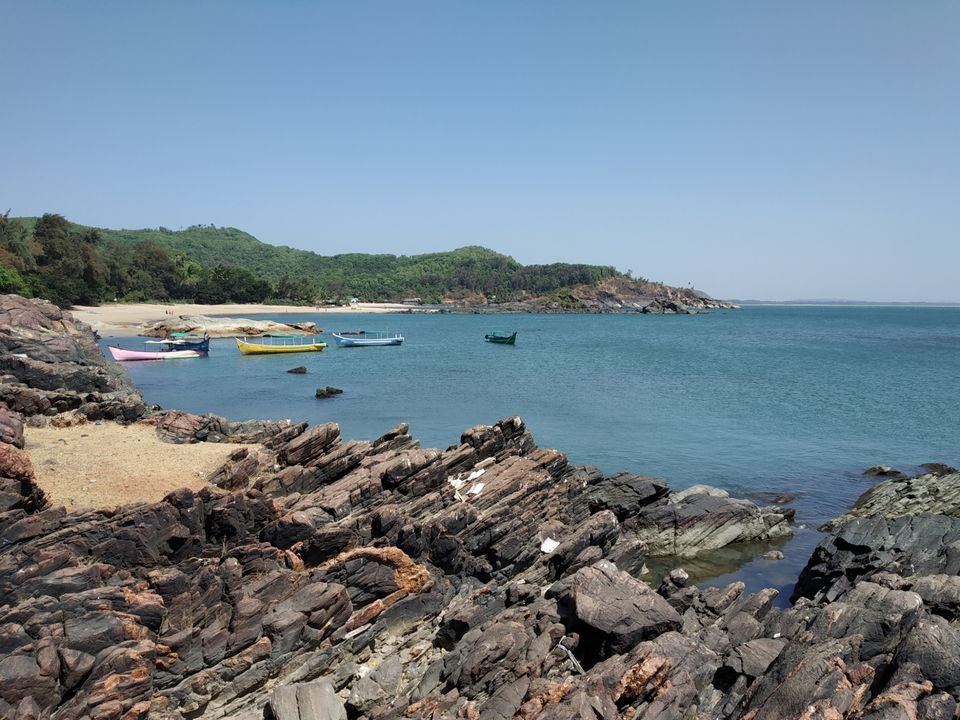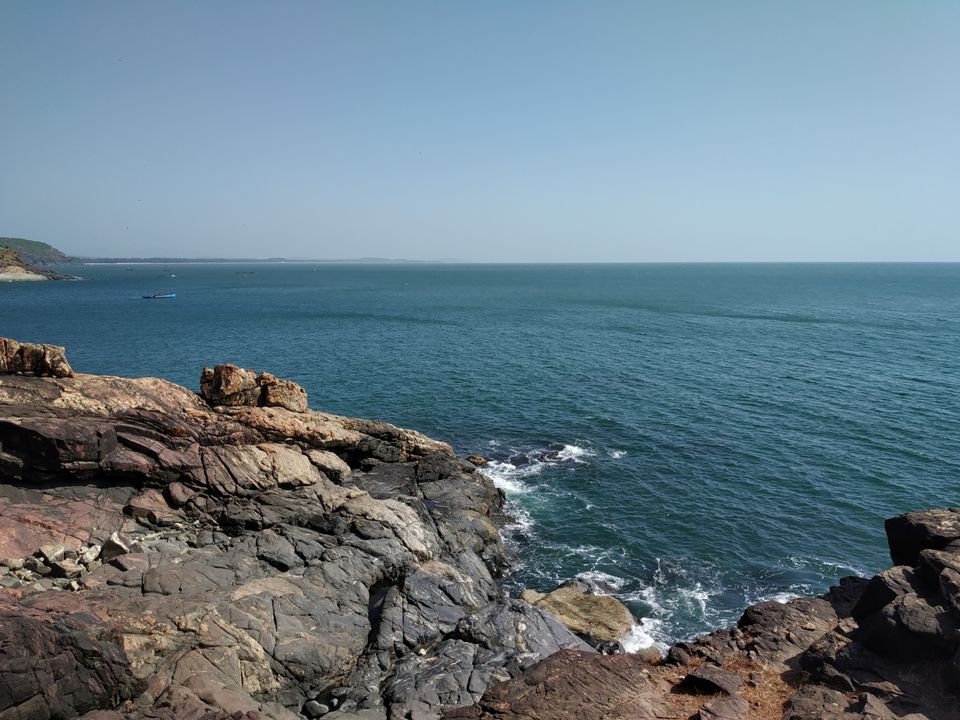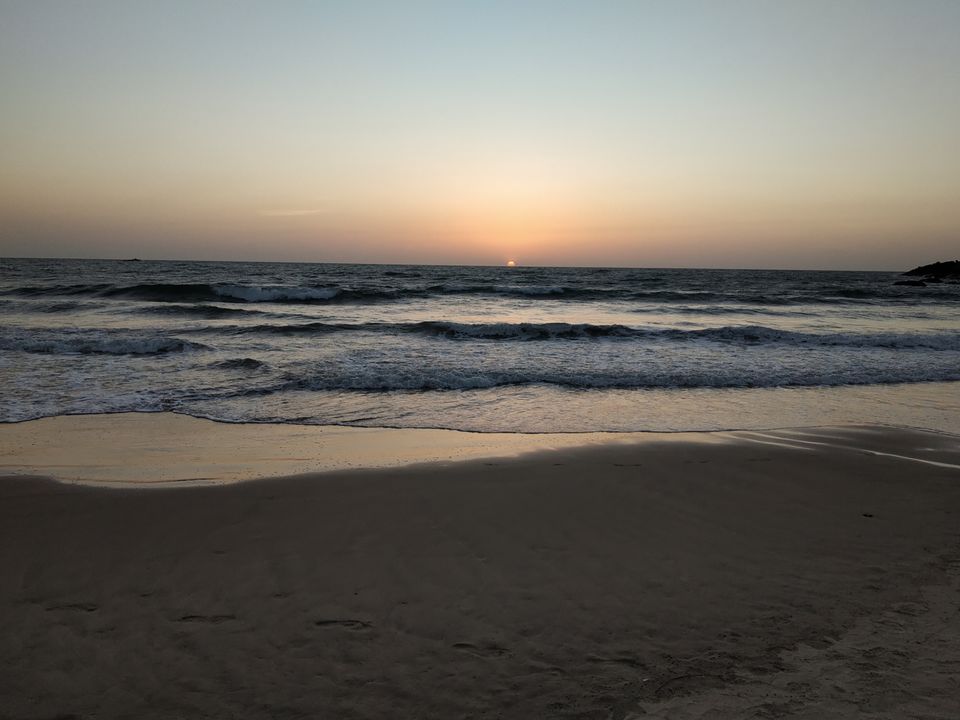 Woke up late checked out of the shack . Had good food from the shack . We then camped on Kudle itself ,by camping means spreading 2 bedsheets and lying on them. We were taking in the full beauty of Kudle . In the evening we left Gokarna town which was fully buzzing with activity as Shivarathri is nearing by. The last bus from Gokarna to Kumta is at 7:30pm . It costs about 28rs per ticket . We reached Kumta around 8:45pm . Kumta railway station is only a small walk away from the bus stand. We waited in the railway station for the Mangala Lakshadweep Express . It reaches by 9:50pm. We reached Thrissur around 7:45am in the morning. No three days spent more better than this.
Pros /Cons
Gokarna is not that much a developed place. As you near the beaches the cost of everything increases gradually. If you are a tourist then things become costly . Rides get more expensive . That's why we chose to walk any distance under 5 km . The climate is hot during day and you need to be hydrated . During night it's slightly chill at around 21 degrees. Beach side shacks have the most cheap rates for stay . Their bathrooms may not be upto the mark but one can adjust. If that's going to be a problem don't worry there are other accommodations available on the hill away from the beach . But you won't get that beach vibe if you stay there. The food is another issue ,it's costly on the beach but less expensive towards the town. What we did was eat 2 times a day ,morning brunch at 11:30 am for around 200rs per person and around 9:30 pm dinner same 200rs per person. Water is 25rs a litre. If you are smoker then your in bad luck because cigarettes also cost 20 to 50rs extra per pack and they are not loosely sold. The beaches are not too crowded . The season time is in winter that's November and December. In off season it's best to go on a weekend.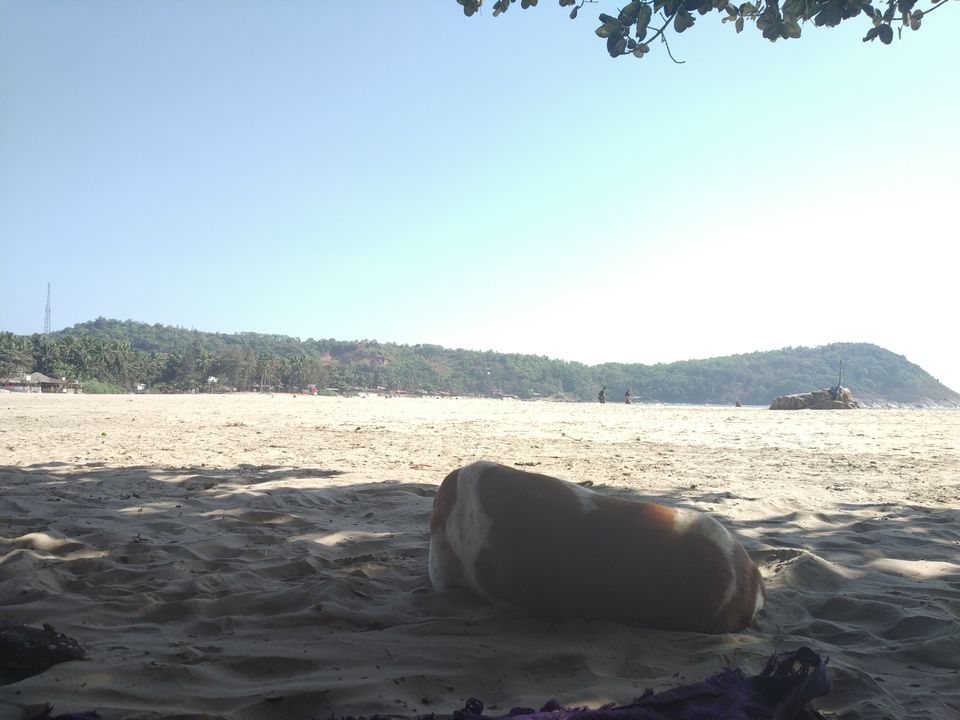 Frequent Searches Leading To This Page:-
Goa and gokarna holiday packages, gokarna beach, Visit the Beaches in Gokarna, Gokarna tour packages, total beaches in gokarna