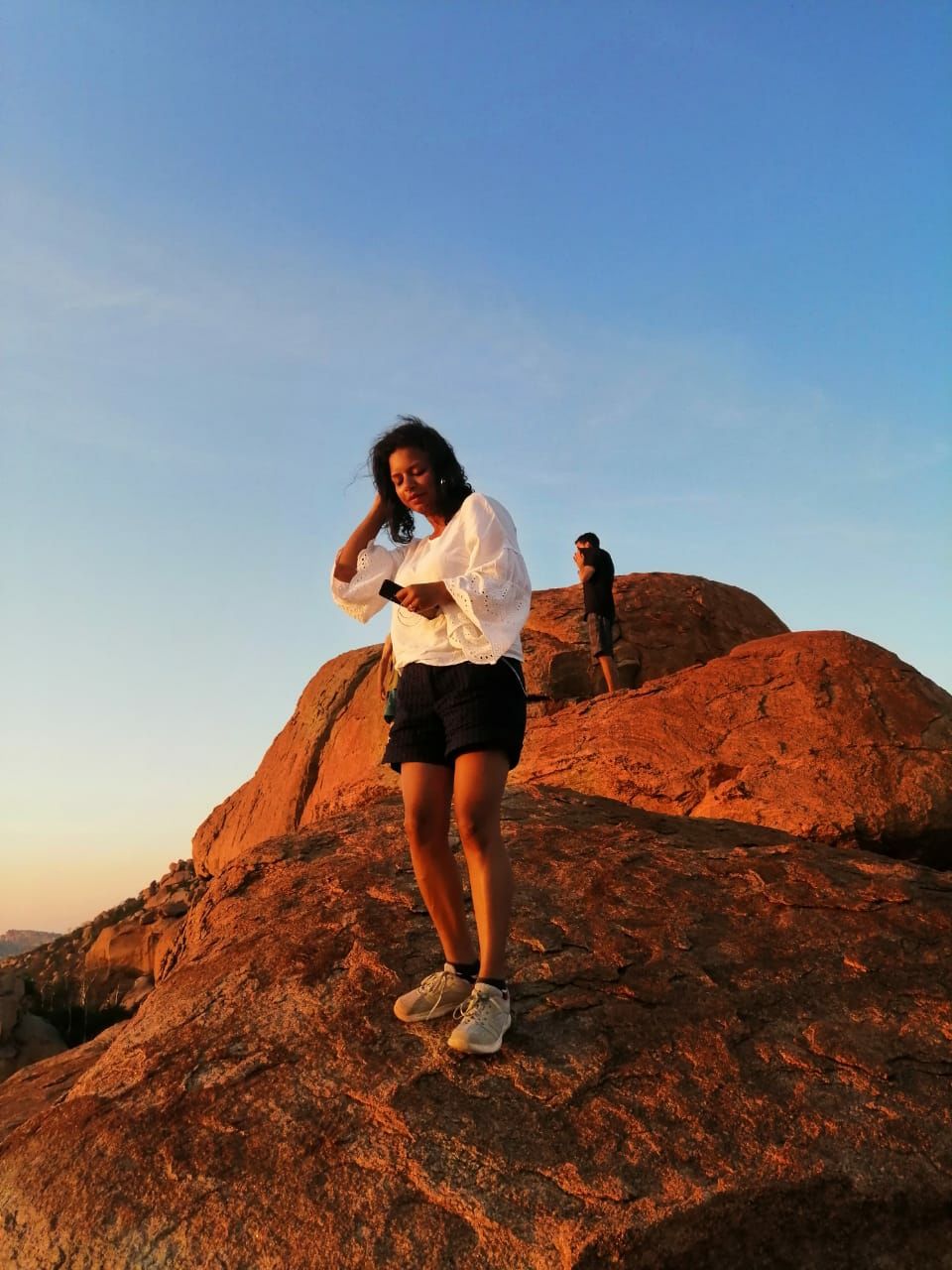 It took me a while to sum up the guts to take a solo trip. It seemed a little daring thing to do! Unlike my expectations, Hampi pleasantly surprised me. It was one of the best decisions I had ever taken.
Well, I will tell you how I fell in love with the "city of ruins" in the latter part of this blog but first let me tell you, about the must-visit places in Hampi. It is a small village located in Karnataka a mere 352 km away from Bangalore. 2-4 days is enough to explore Hampi. Here is a full itinerary for your weekend Hampi trip.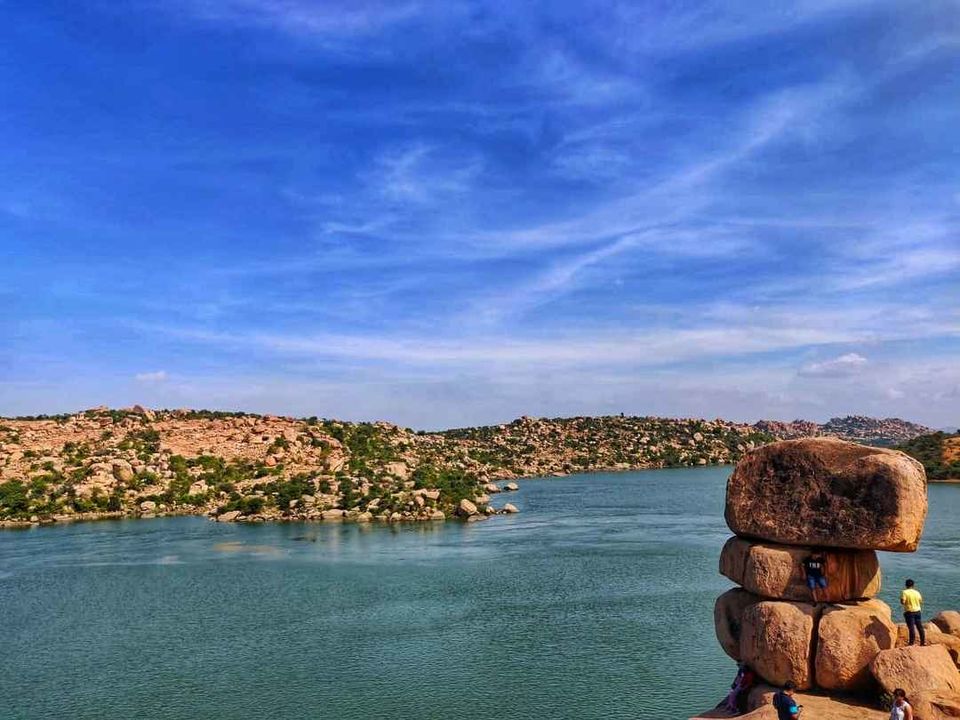 Since I only had 2 days in my hand I wanted to make the most out of it. I took my ac sleeper bus around 8:30 pm on a Friday evening and reached Hospet around 5 in the morning which cost me INR 850. I took a bus from Hospet to Hampi which was a 25 minutes ride. The bus costs only 20 bucks which were okay. The auto-rickshaw, on the other hand, costs a whopping 250! I wanted this trip to be under a budget and tried to be more cost-efficient.
Since it was winter the sunrise was late and I couldn't be more thankful. On my way, I did meet fellow travelers who were from Italy and Chennai. I saw a wonderful sunrise on my way.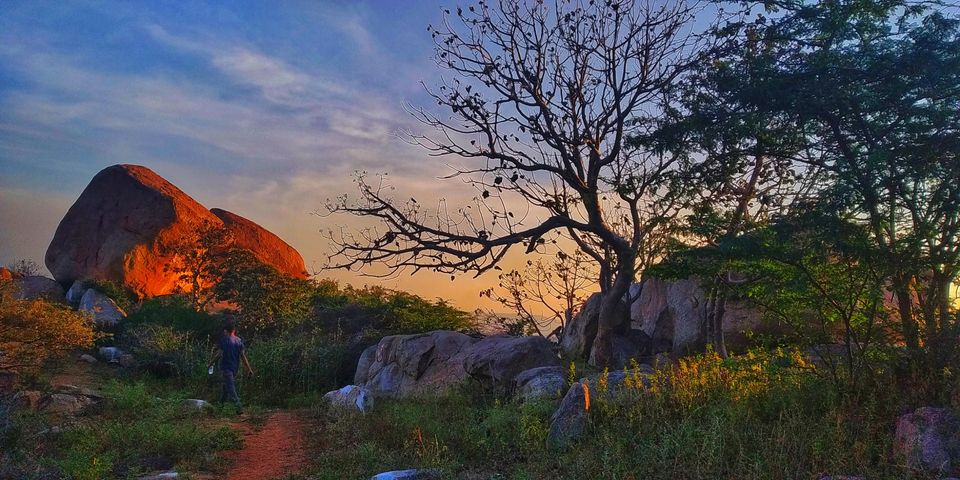 I decided to put up at Virupapura Gadde or the Hippie Island for which I had to cross the Tungabhadra River with a ferry that costs around 40 bucks. Hampi has a plethora of hostels and homestays to choose from. Please do not expect a 5-star experience. All hostels have basic amenities and really hospitable people. I had put up in Shiva Moon Cafe which was really nice and costs INR 600 per night. Surrounded by lush greenery and loads of furry friends makes it a wonderful place to spend a night and a delightful morning.
After settling down and freshening up, I took off for an adventure. I had breakfast in a nearby place and visited Sanarpur Lake. Since I do not know how to ride a bike or a bicycle (Yeah! Keep laughing!) I decided to hitchhike which was the highlight of my trip. I took control knowing my shortfall and I'm proud of myself! Sanarpur lake mesmerized me. I was in awe! The water was blue in color surrounded by boulders all around. I spent an hour or so and then decided to go for a coracle ride where the boatman was very sweet and showed us a few stunts and skills and rowed for a few extra minutes while we sipped our cold beer.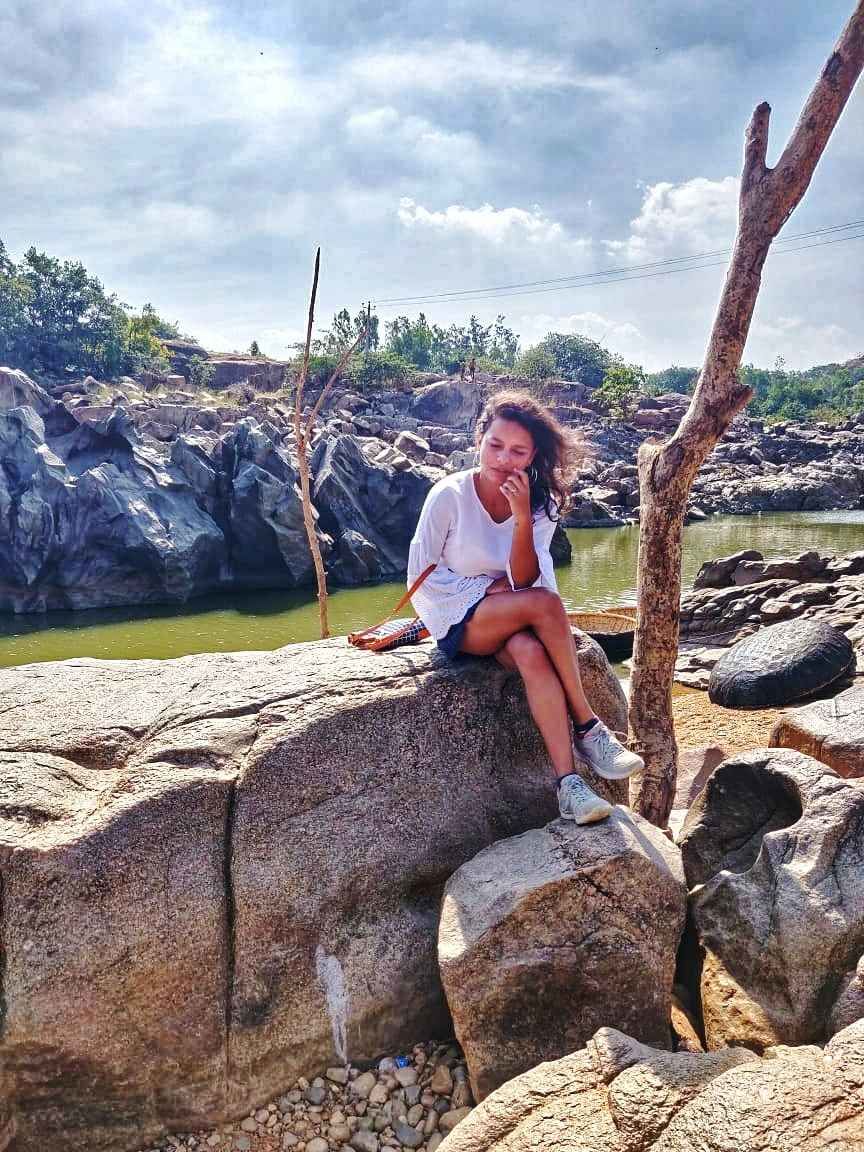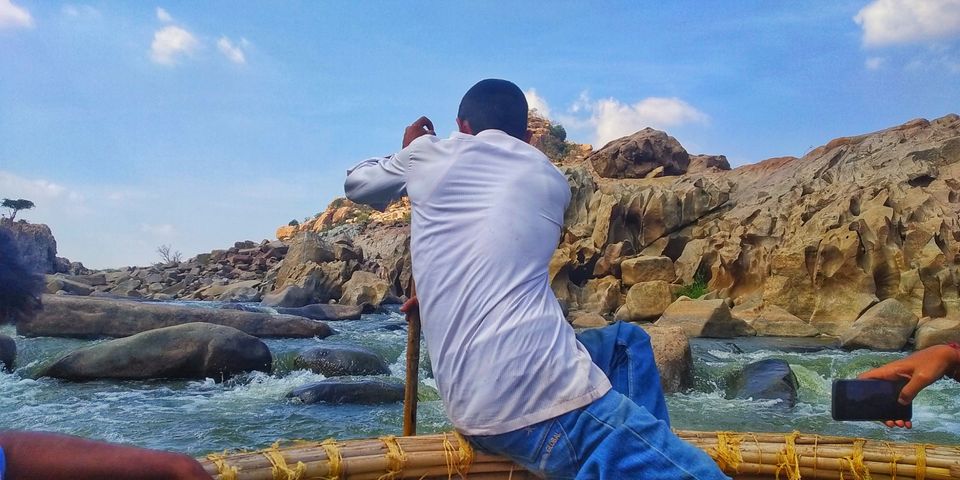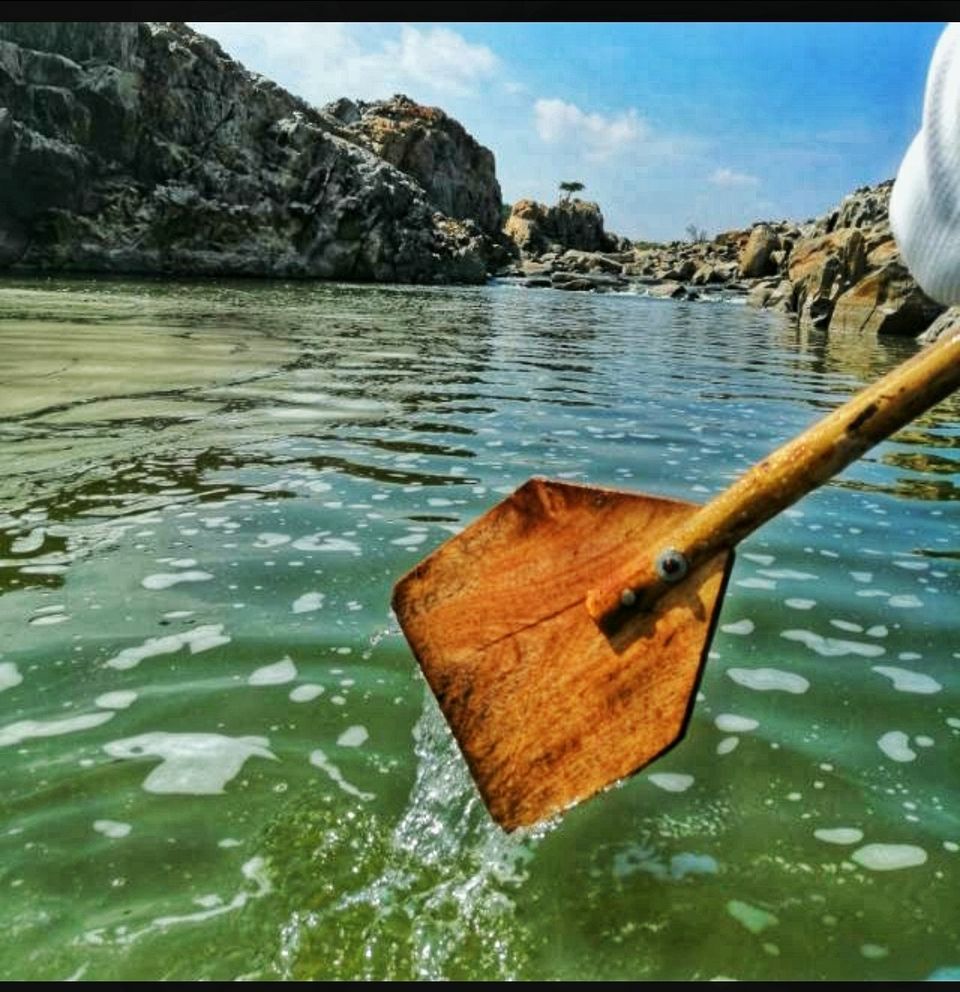 In the evening I decide to hike a little and took a little detour to see a breathtaking Sunset. This was my highlight of the day besides the part where I hitchhiked.
Hampi has some amazing cafes where you can spend a fun evening. I decided to go to Dream Mango Cafe. The owner of the cafe was very friendly and sweet. I also went stargazing since clear skies are a myth in my city Bangalore. After which I decided to head back and snore the night away.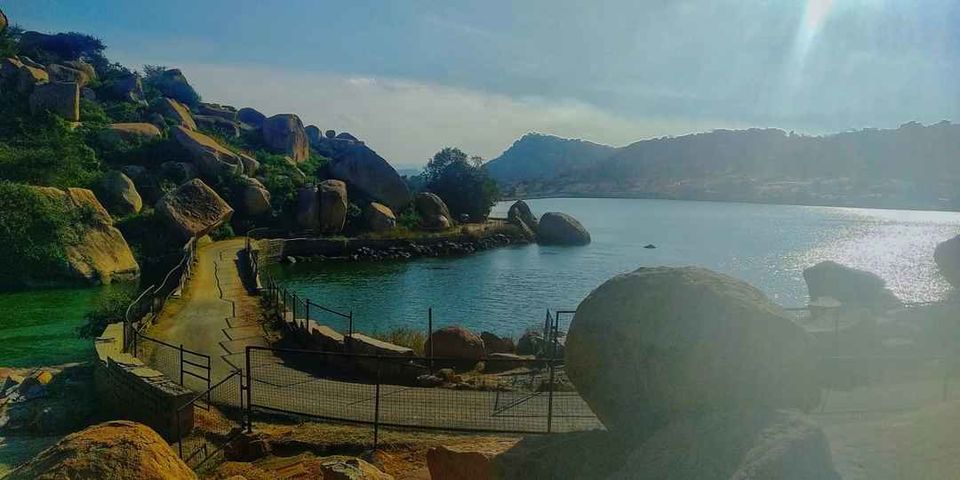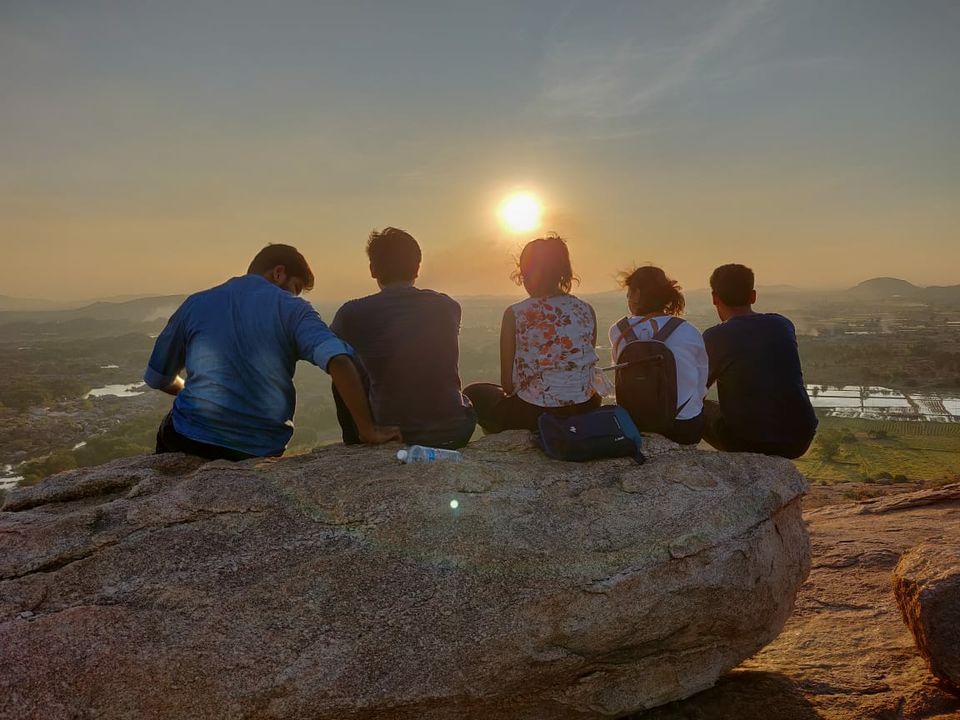 I started the day quite early. Since I had no one to come along I decided to take a small hike and see the sunrise in the morning at Matunga Hill. I also walked across the Tungabhadra River. It was freezing, but fun!
I had a delicious breakfast at the Laughing Buddha Cafe. The food was delicious. Continental food in Hampi still makes my taste buds tingle. After which I headed to the other side of Hampi and explored the ruins of the grand Vijaynagar Empire.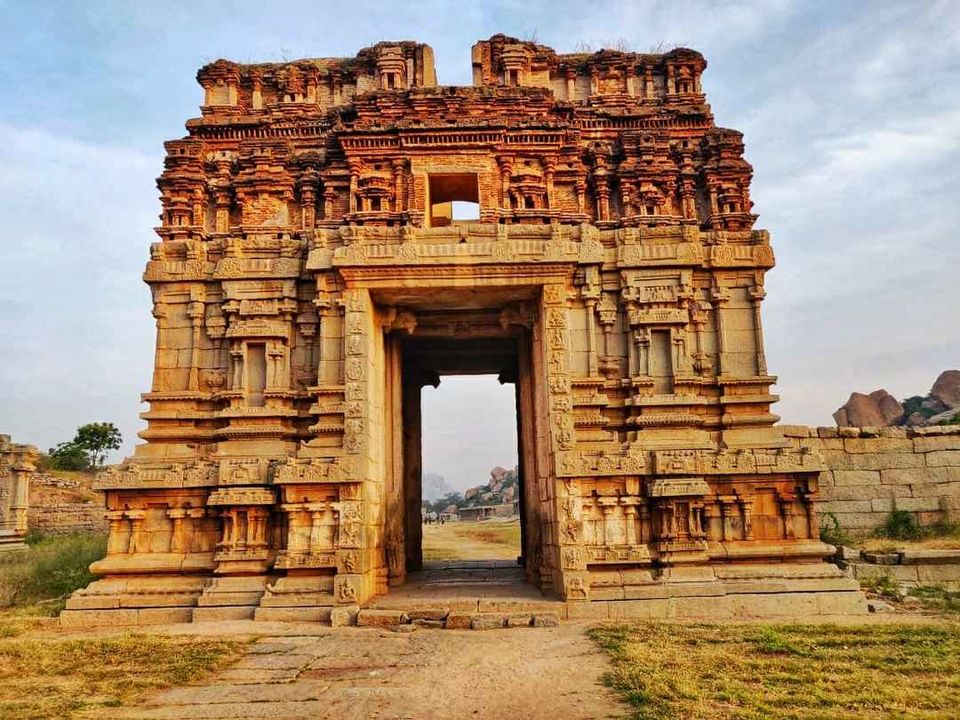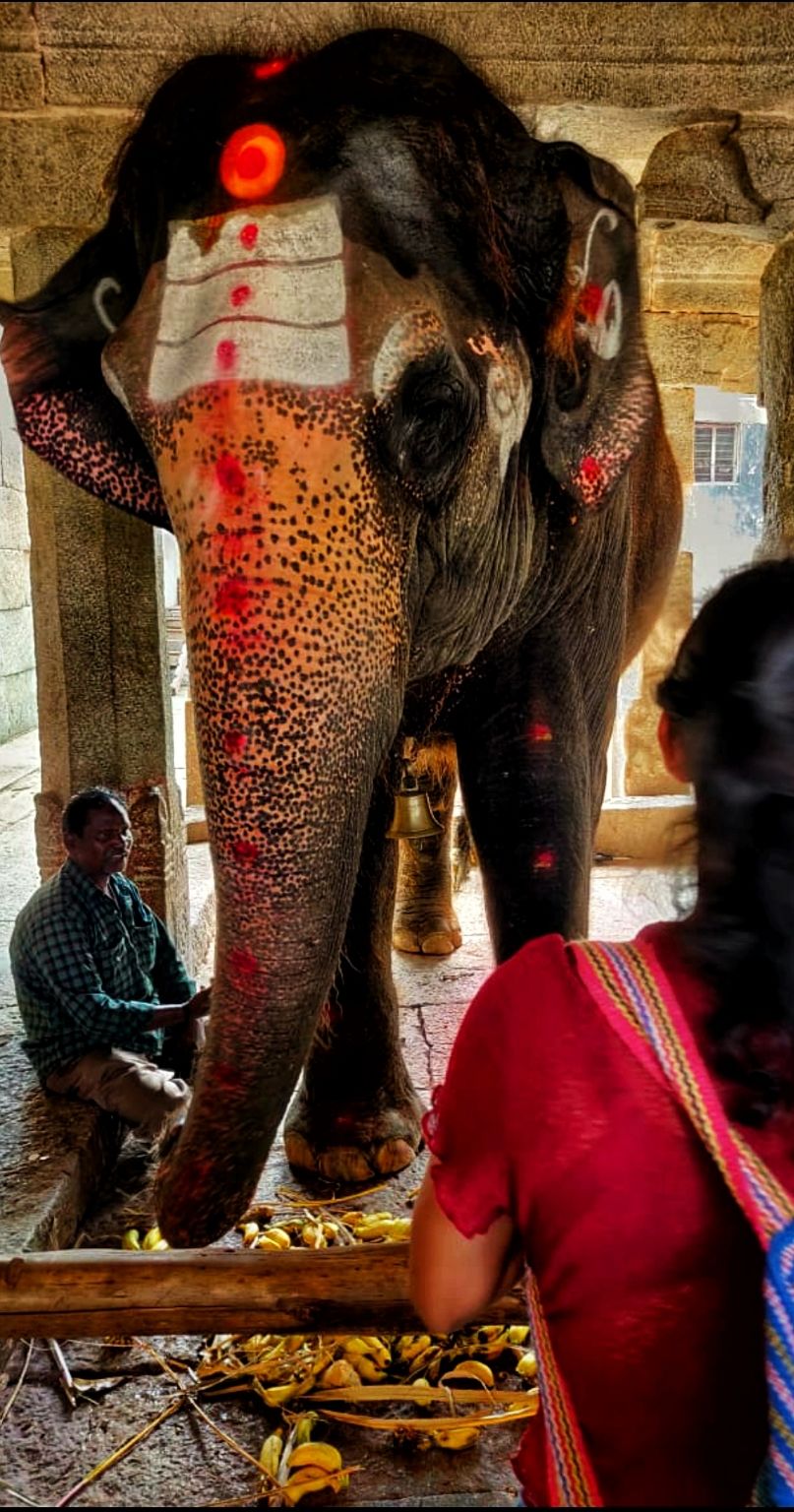 I first headed out to Virupaksha Temple that is right across the river. The old stone buildings just intrigue me so much I spent some time looking at the beautiful details in the walls and pillars of this 300-year-old temple. I also met Nandu who is a 10-year-old Elephant, I still can't get over him. I was in awe, as his dreamy eyes met mine.
I then headed out to explore the lotus Mahal, Queen's Bath, The stepwell and the famous Vittala temple that has the Stone Chariot. The thing that amazed me the most was that even though it was all ruins it was beautiful. Every stone and every pillar had a story to tell. I spent hours in thee places trying to comprehend their story and making it my own.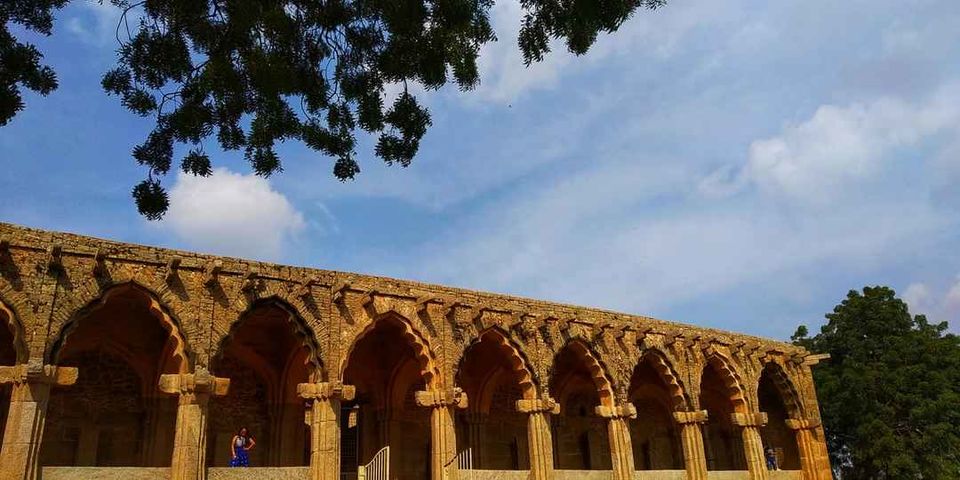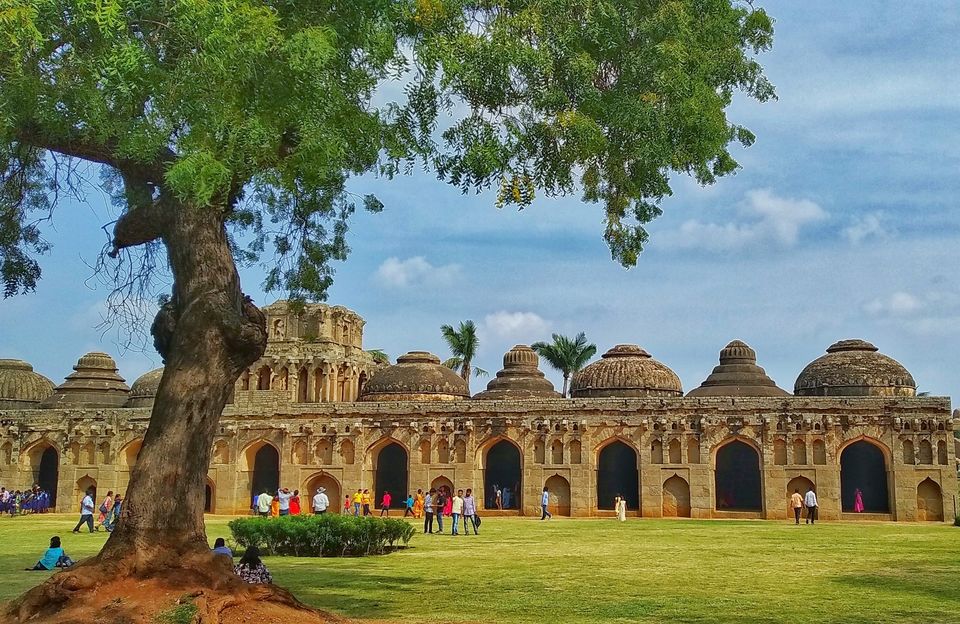 Coming back to the point, after exploring the beautiful temples and monuments I had my dinner at the famous Mango Tree Cafe the thali is a must-try. After which, I headed back to Hospet for my bus with a heavy heart.
Overall the trip was amazing. Things you shouldn't miss in Hampi
Sunrise at Matunga hill
Hippie Island
Virupaksha and Vittala Temple
Sunset at Hippie Island
Evening at a Cafe
Hampi is a vibe that you have to experience and soak it in. For all my fellow travellers the females specially it is a really safe place and perfect for a solo travel. I guess this is what travelling is meant for, helping you grow. Visiting places that become a part of your journey, your story. Hampi was a trip of so many firsts for me. It was special more than words could tell. An experience I hold very close to and will cherish all my life.