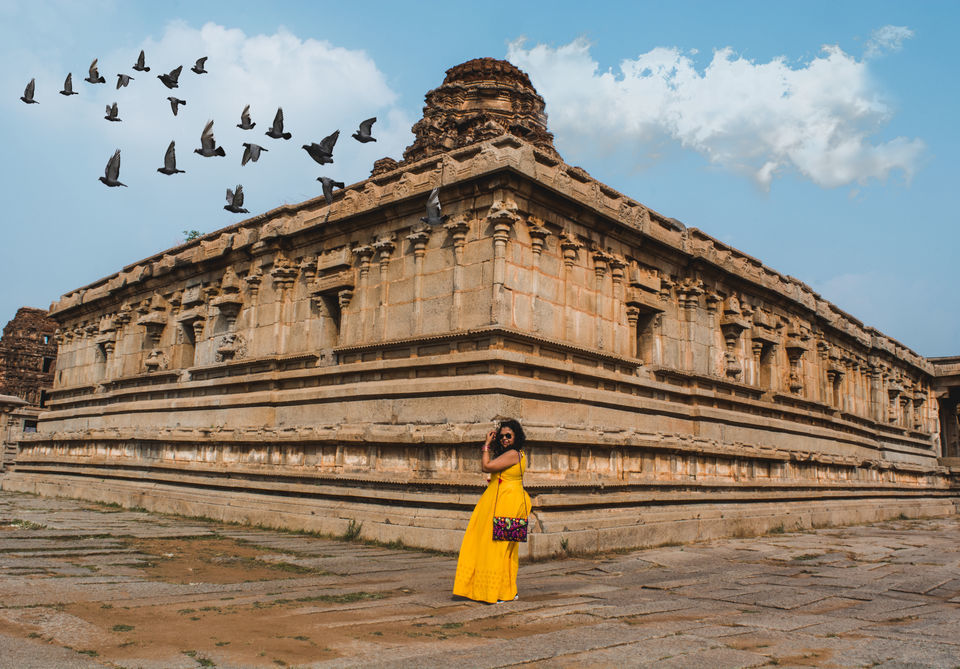 Hampi is enough to take you back to 2000 years ago in time. The distance form Pune to Hampi is somewhere around 560-570 km. Hampi, Also known as Group of Mountains at Hampi. It comes under UNESCO World Heritage Site, which is located in Karnataka.
Best time to visit October to mid March
History:
In the 14th century it became the Hindu Vijayanagara Empire capital. The city situated near the Tungabhadra River, with numerous temples, farms and trading markets. The Vijayanagara Empire was defeated by the alliance of Muslim sultanates. Also, its capital was looted and destroyed by their sultanate armies and remained RUINS.
Hippie Island, Hampi Overview:
It was a long plan that came to an end. We finally made it to Hampi after almost planning for several months.
The nearest city is Hospet, which is around 18km from Hampi. There is bus service every 30 min else you can take auto rickshaw which will cost you not more than 30 rs (sharing). After this you need to take a boat to reach Hippie Island. It takes 5 min to reach to reach there via boat or coracle. Note that the last boat leaves at 17:30 (5:30 pm) in the evening.
Stay:
We preferred Virapapur Gadde or Hippie Island to stay due to its vibrant hippie culture. It is small island on the other side of Tungabhadra. Hippie island is full of cafes and shacks, which operate till mid March from October. The ambient of these cafes and shacks are trippy and it feels so relaxing. Not only this, these cafes serve delicious Indian and Western cuisine. Also, you can enjoy your favourite beer with karaoke.
Lot of cafes have their own guest houses and you can get simple room at affordable rates. We stayed in small huts away from luxurious life. Hippie island is full of backpackers who want explore the ruins of Hampi. Therefore, don't be surprised to see many of them.
Day 1:
We reached to our guest house at around 8:30 am, we had coffee and after freshen up we planned to explore the Virupaksha temple and places around it.
On day one we explored Kings Balance, Stone chariot and other monuments of Hampi. We were stunned to see the its beauty. We took roamed around took some shots and returned. It takes around 2-3 hour, so make sure you have buffer time of around 1 hours. Also, carry at least 2 litters of water. Believe me, it was an amazing experience.
Exhausted, we went to our guest house had our evening coffee. Now, its time for some coracle ride. We went to Sanapur Lake for coracle ride and there we witnessed amazing sunset.
Day 2: Cycle Ride
Day 2 was even better! Woke up early had our breakfast and we crossed the river for cycle ride. Dump our already packed bags in a room and went for a great cycle ride. Renting a cycle will cost you somewhere around 50-100 rupees for a day.
On this day we explored Queens bath, Royal Enclosure and cycled around it. The total distance is about 8-10 km and anyone can cover it easily.
After all the sightseeing, we had our lunch come evening snack as it was already 4pm. Picked up our bags and went to Hopet for our bus.
Total cost: Approx. 7500/- per head including everything.