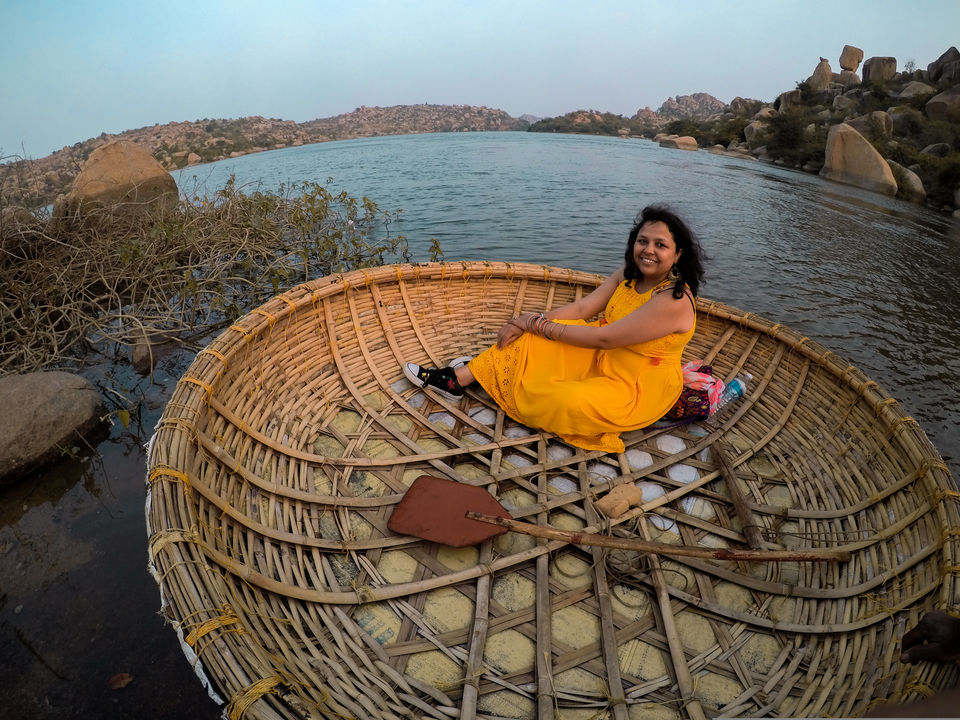 Do you know Hampi ranked 2nd New York Times's must-see global destinations!
Recently, I visited to Hampi which was the Vijayanagar Empire in the 16th century and one of the richest cities in the world. Hampi has more than 1000 of well preserved stone monuments. This includes various temples, palaces and forts.

From my visit, I would like to suggest must things to do in Hampi.
1. Stay in Hippie Island:
This very place is also considered as Goa without the beaches. If you backpacking to Hampi, Hippie Island should be your ideal place to stay. To reach Hippie island you need to take a boat, which costs you 50 rupees and takes 5 min to reach there. There are various options for stay as lot of cafes provide shacks for relaxing.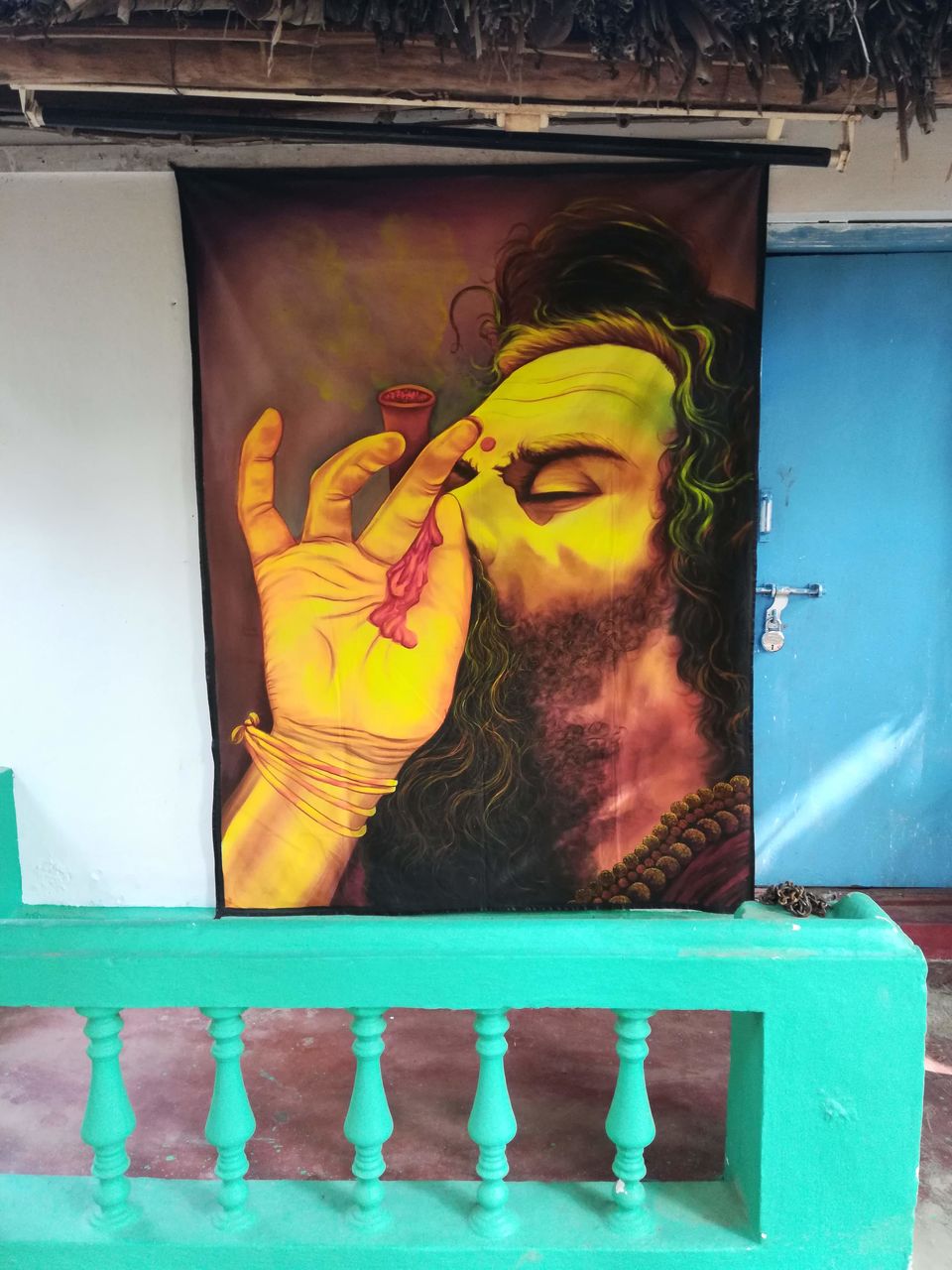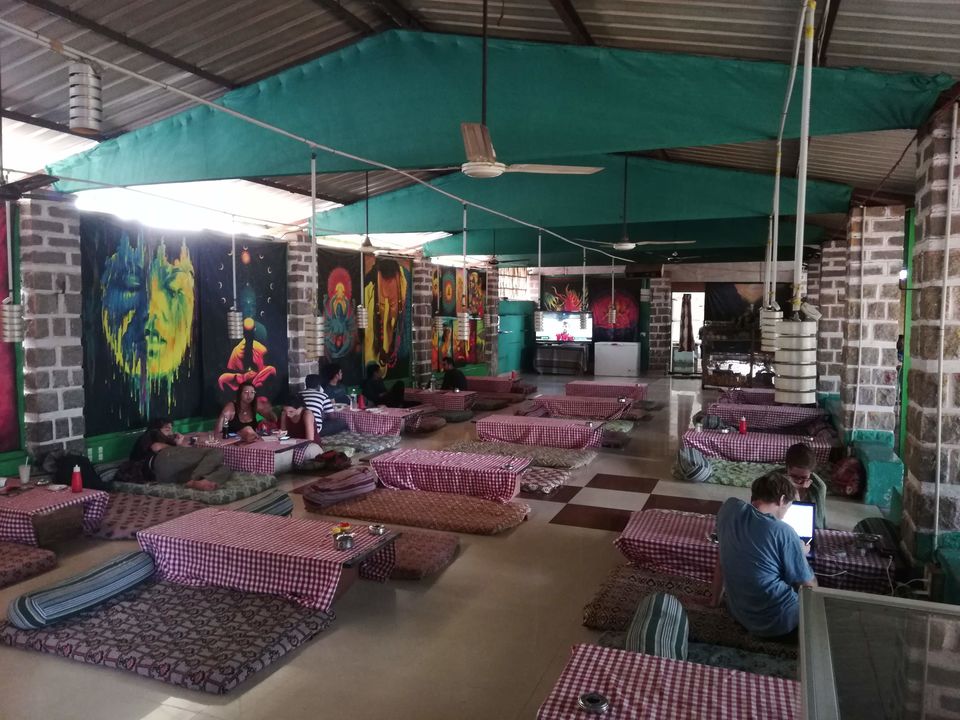 2. Coracle ride:
Coracle ride is must thing to do in Hampi. It is one of the unique things to experience in the ancient city. Coracle is a round shaped boat made of wickerwork that can accommodate around 8 people. These boats are there since the time of Vijayanagara Empire. So, do not miss the ride!
3. Cycle Tour:
Cycling around the ruins of Hampi is one of the best ways to explore the city. One of the best ways to explore the ruins of hampi is to take a cycle ride. If you are budgeted backpacker like me, you can take this option. You will be witnessing the widespread ruins of Hampi especially the Royal Enclosure. It will not cost you more than 200 for a day to explore the Hampi. You will be needing a little bit of energy but trust me, you will enjoy it. However, if you are taking a cycle tour make sure to start early so that you can avoid harsh sun rays. Also, you need at least 3-4 hours to explore the major monuments of the Hampi.
4. Sunset at Sanapur Lake:
Watching sunset at Sanapur Lake is yet another must to do thing. Watching sunset in the middle of boulders is something you don't want to miss. Sanapur lake is the paradise for cliff divers. You can lay down under the balanced stones or take a coracle ride.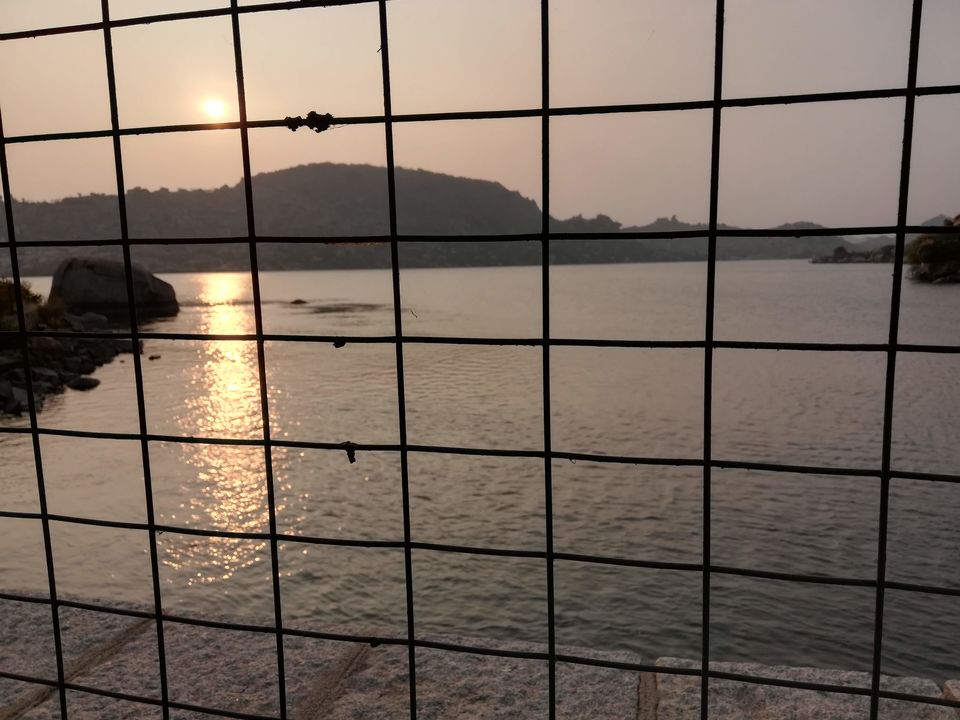 5. Cliff Jumping:
What? Cliff jumping in Hampi? Even I did not believe in this when I heard about cliff jumping. Sanapur lake is one of the best spots for cliff jumping. There we saw many sings that said it is not safe to swim because of crocodile in the lake. However, cliff jumping is yet another must to do in Hampi, especially at Sanapur lake. Even if you do not want to swim or jump you can enjoy the peaceful sunset.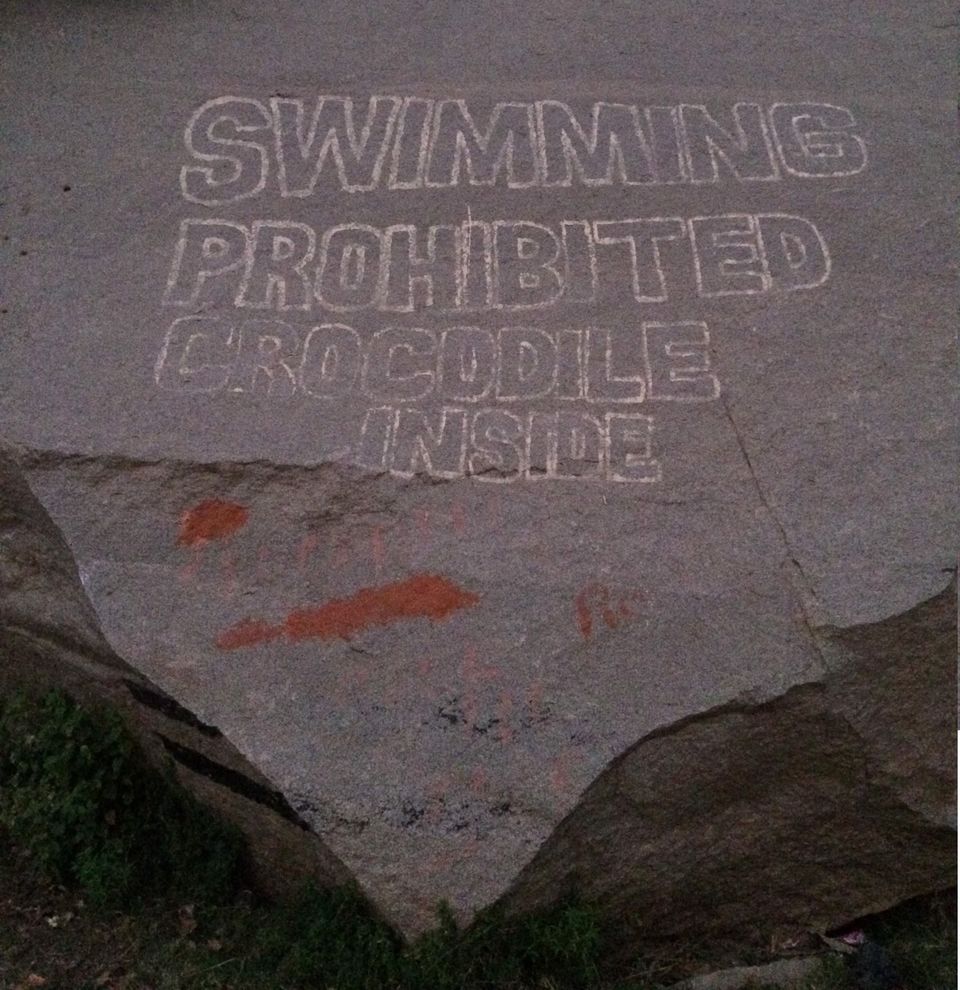 6. Boat Ride:
Another interesting thing do to in Hampi is to take a boat ride to get to Hippie island. It will cost you much and you can find boat at every 15-30 min. However, the last boat is around 5:30 so make sure to wind up your tour before it.
7. Vittala Temple:
Vitthala temple is a must visit place in Hampi. At Vitthala temple you will come across Stone Chariot which is also printed on a 50 rupee note and symbol of Karnataka Tourism. You can take a mesmerizing 2 km walk from Virupaksha temple. In between you will find ruins of other temples as well. Note to take at least 2 litters of water.
8. Visiting The Royal Enclosure:
Royal Enclosure contains various sites to visit that can not be covered in one day. This area was once the centre of Vijayanagara Empire. Some of the places such as, Pushkarmi, Queens bath and Lotus Mahal are important places to visit.
9. Food:
As mentioned, you can get most amazing food at hippie Island and these cafes serve delicious Indian and Western cuisine. We went to Mango Tree Restaurant eating over here is absolute value for money. The place is quite big and they have an amazing sitting arrangement. Do try their special Banoffee Pie, which is a dessert.
Winding up:
Hampi is not just about these places and can not be explored in a day or two. But, if you want you your trip a memorable one you must do the things listed above. Also, do not miss the coracle ride, cycle tour and sunset.
Don't worry be Hampi!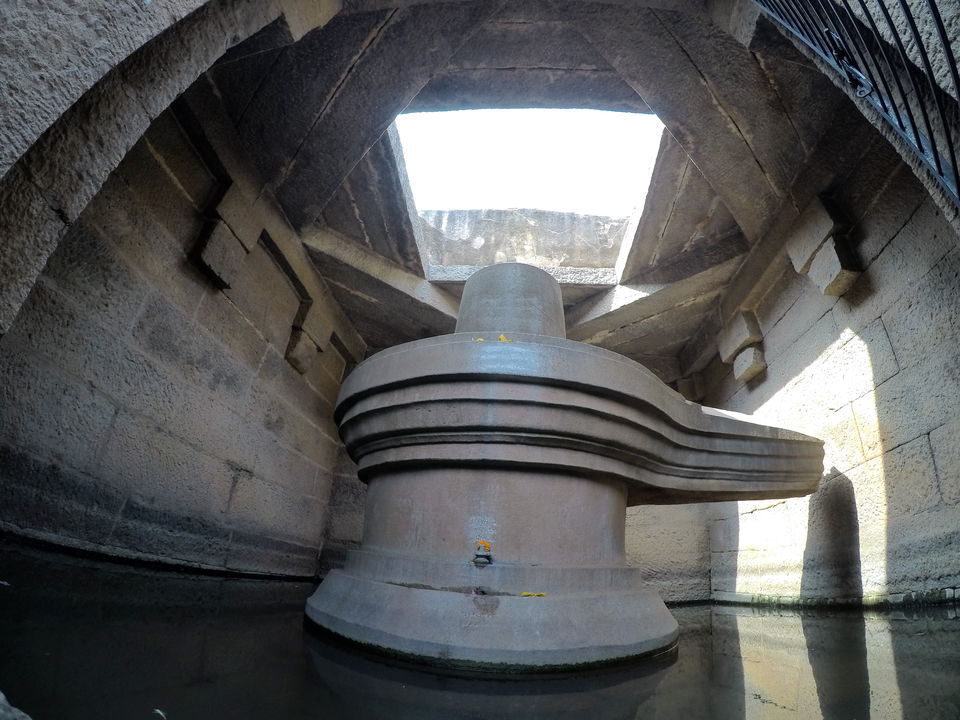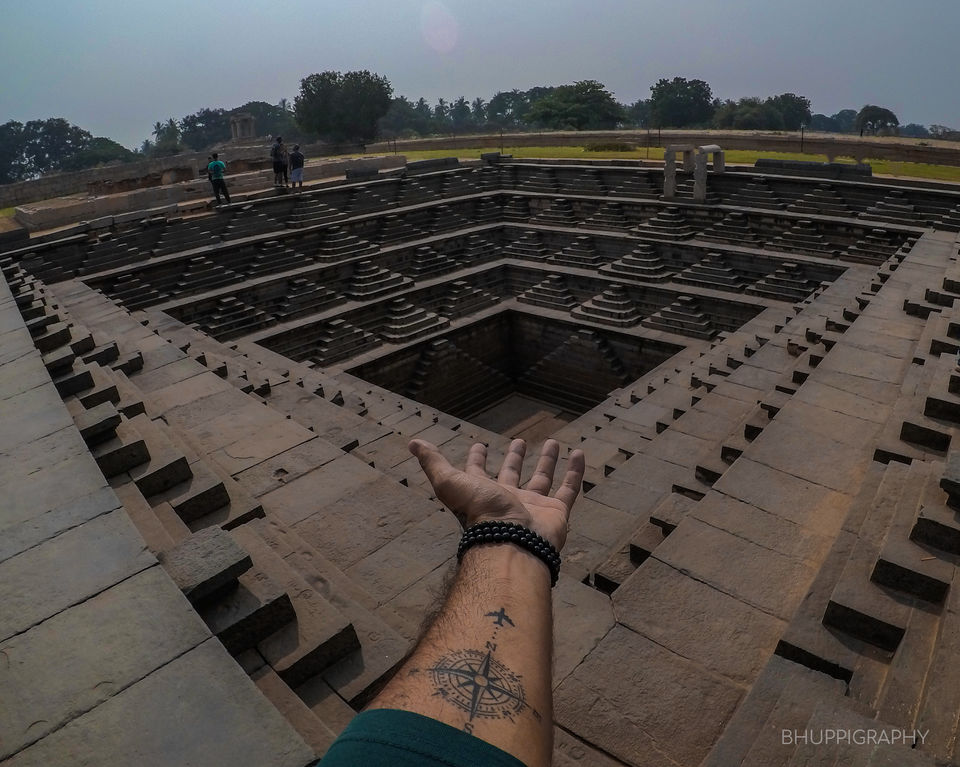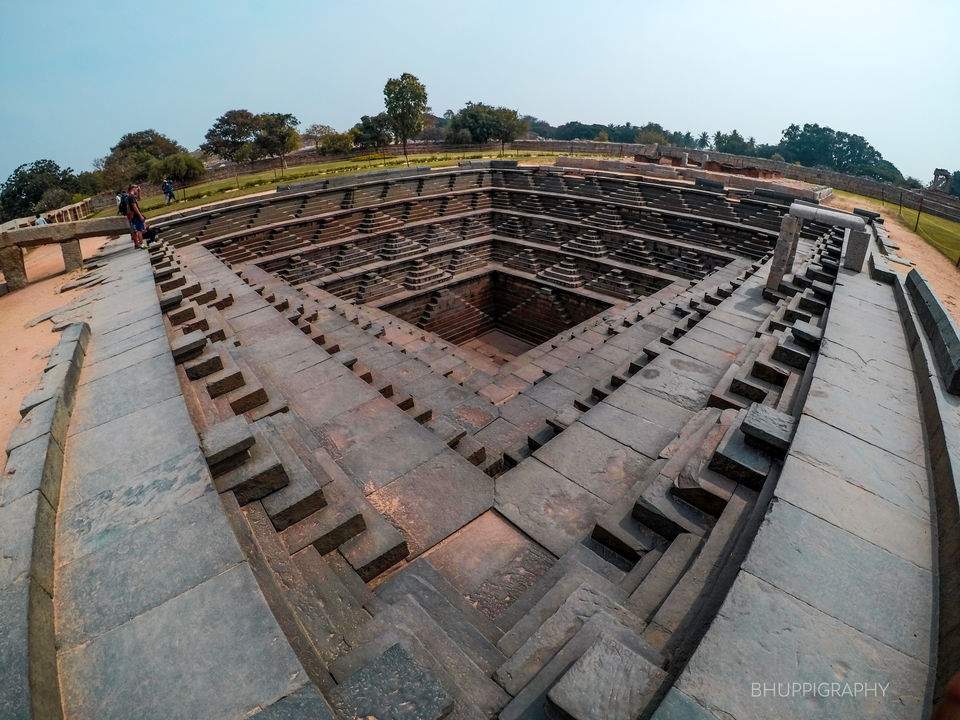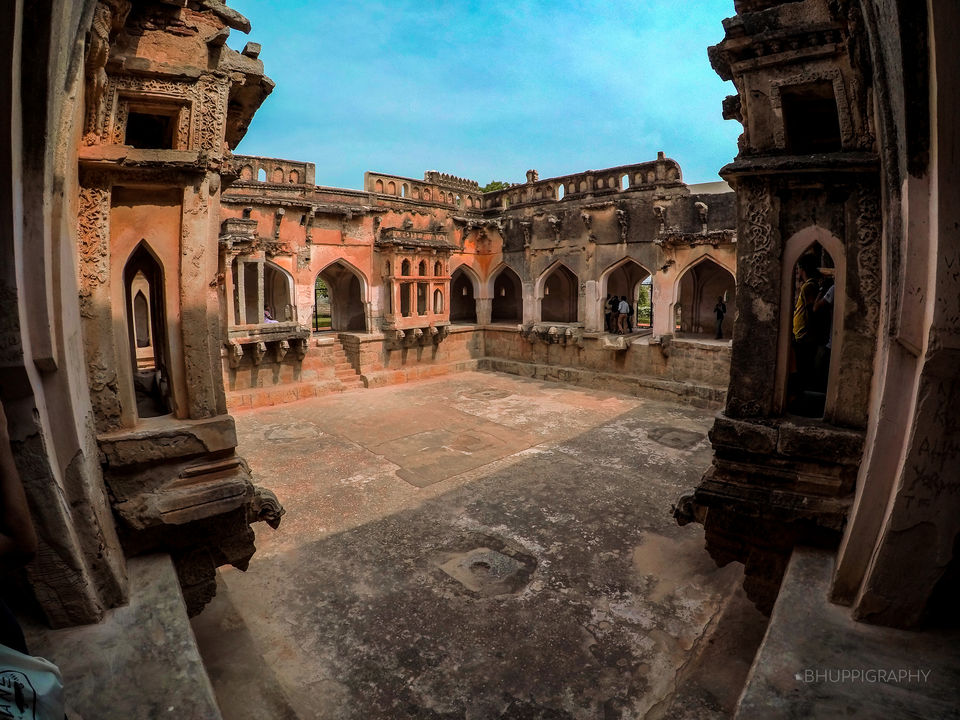 Follow me on Instagram:
https://www.instagram.com/bhuppigraphy/