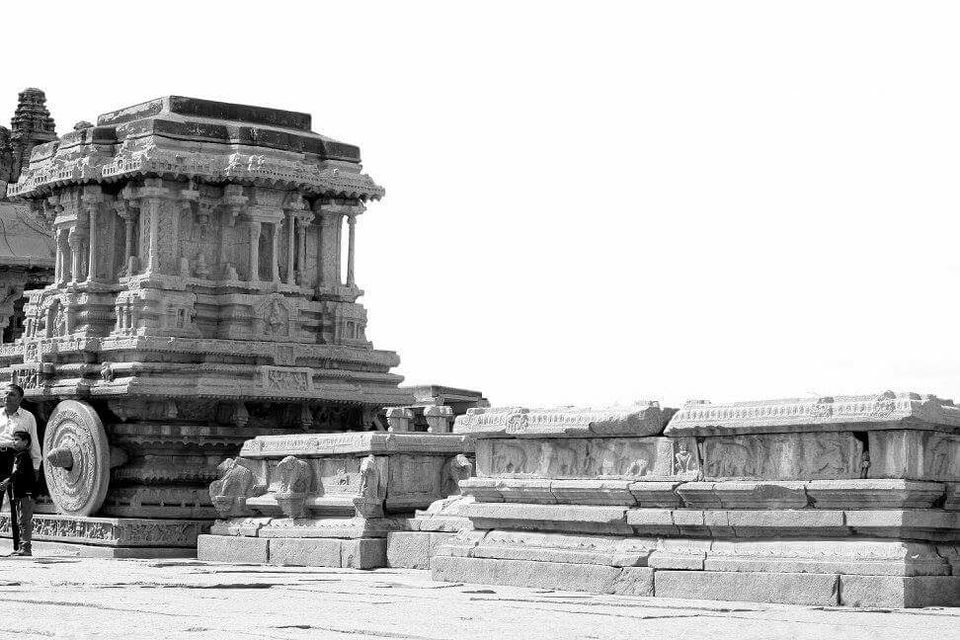 Ok so here it goes my 1st ever Travel blog...and what best than starting with a world heritage site. Yes I am talking about Hampi the UNESCO world heritage site in India situated in Karnataka on the river banks of Tugabhadra river.
I will not take much of reader's time in explaining much about Hampi because if you are reading this then you already know about it or you are planning a trip to Hampi.
Many of my fellow travelers have mentioned their experience and when it comes to Hampi they all are true. So I'll directly get on about my experience in Hampi n few Do's n Don'ts.
So it started with my group of travelling friends having "The Idea" to explore Hampi, its Heritage and its History. We started planning approximately 2-3 months before.
We were so excited that we were 9 people and we had 7 cameras so you can imagine how excited and eager we were to have few memorable shots of this beautiful piece of history.
Travel Tip 1 - Stay - Try to book the accommodation 1st.
As it is a world heritage site and people from all over the world visit this place so it's tough to get accommodation. If you are planning this trip then you must be aware that there are two sides of this city. One is the side with all the sites, temples and ruins and the other is on the other side of riverbank full with cafes and shacks and Hippies. Hence you must try to book accommodation as soon as you make the plan because it will help you to reduce the travel time which you can use more efficiently to explore.
Tip 2- Decide on which side of river you want to be
We decide to stay on the side of river where the temples and ruins were situated (we got an amazing deal of finding a stay near Virupaksha Temple 😉 )
This decision will make or break your plans of exploring Hampi. As there are limited number of ferries at there are fixed timings to cross the river so it might ruin your plans of watching amazing sunset or sunrise or taking night shots in Hampi.
Tip 3- Travel - Very important thing but Don't worry!! You can get train to Hosapete which is the nearest train station for Hampi and if not direct train then you can go via changing trains at Major junctions enroute, also KSRTC bus transport is quite good. And if nothing works out you can always take a Road Trip !! 😉
N don't worry about how to reach to Hampi from Hosapete you'll get Buses running from Hosapete to Hampi or else you can hire an auto from station (and don't forget to bargain!)
Tip 4 - Itinerary - Once the stay and transport is sorted you can work out your itinerary. I won't mention here what to see or what not to see coz it will totally depend upon your agenda of the visit whether it is to study the architecture or history or just to take amazing photos of this beautiful place. Your itinerary will depend on your agenda of visit.
Sharing an image below of a route map in Hampi which we found on Google and it helped us a lot while deciding our itinerary, along with the few shots which I got to click on my visit.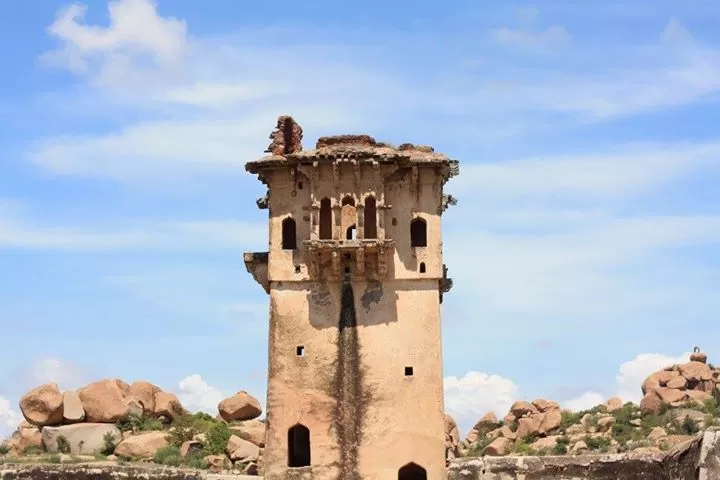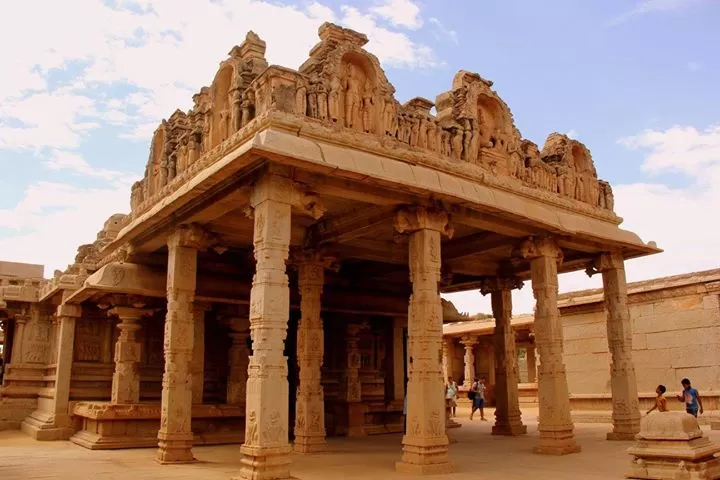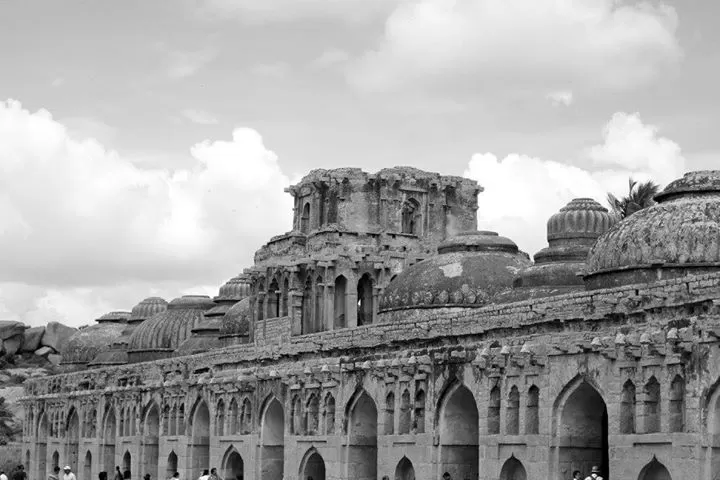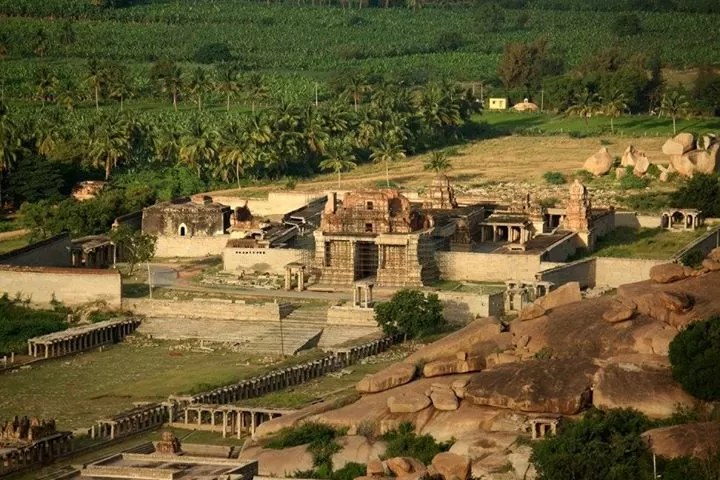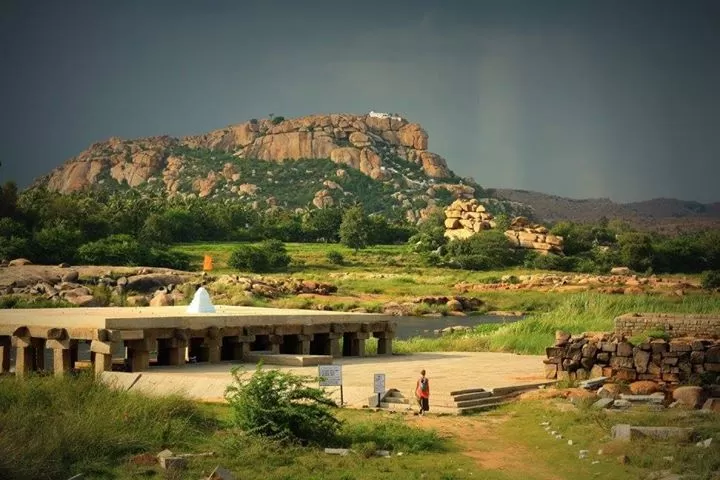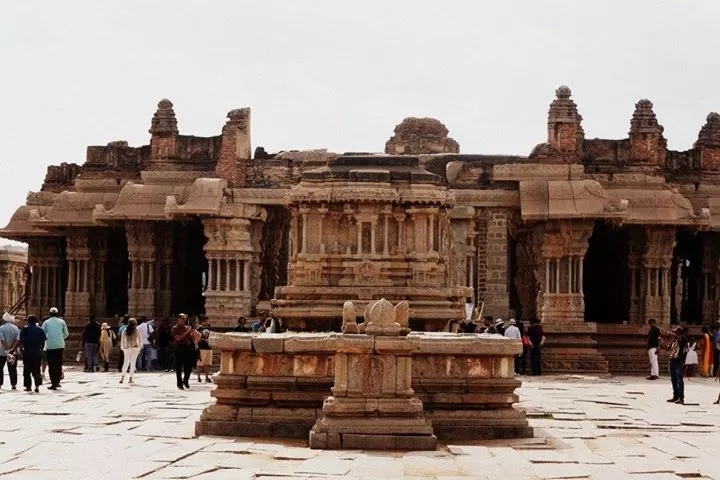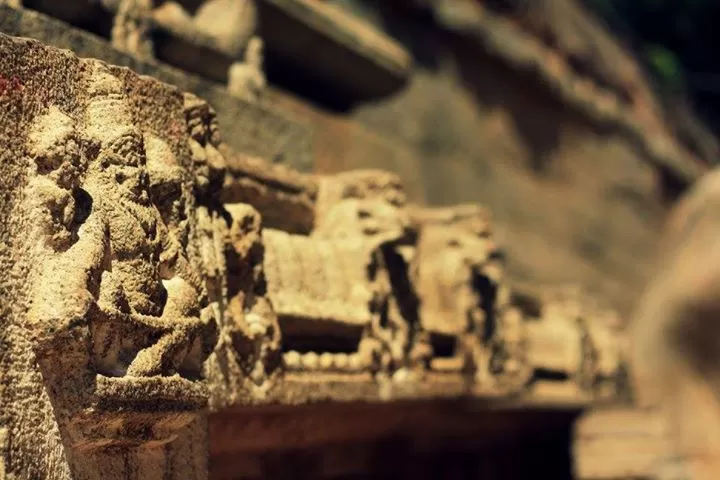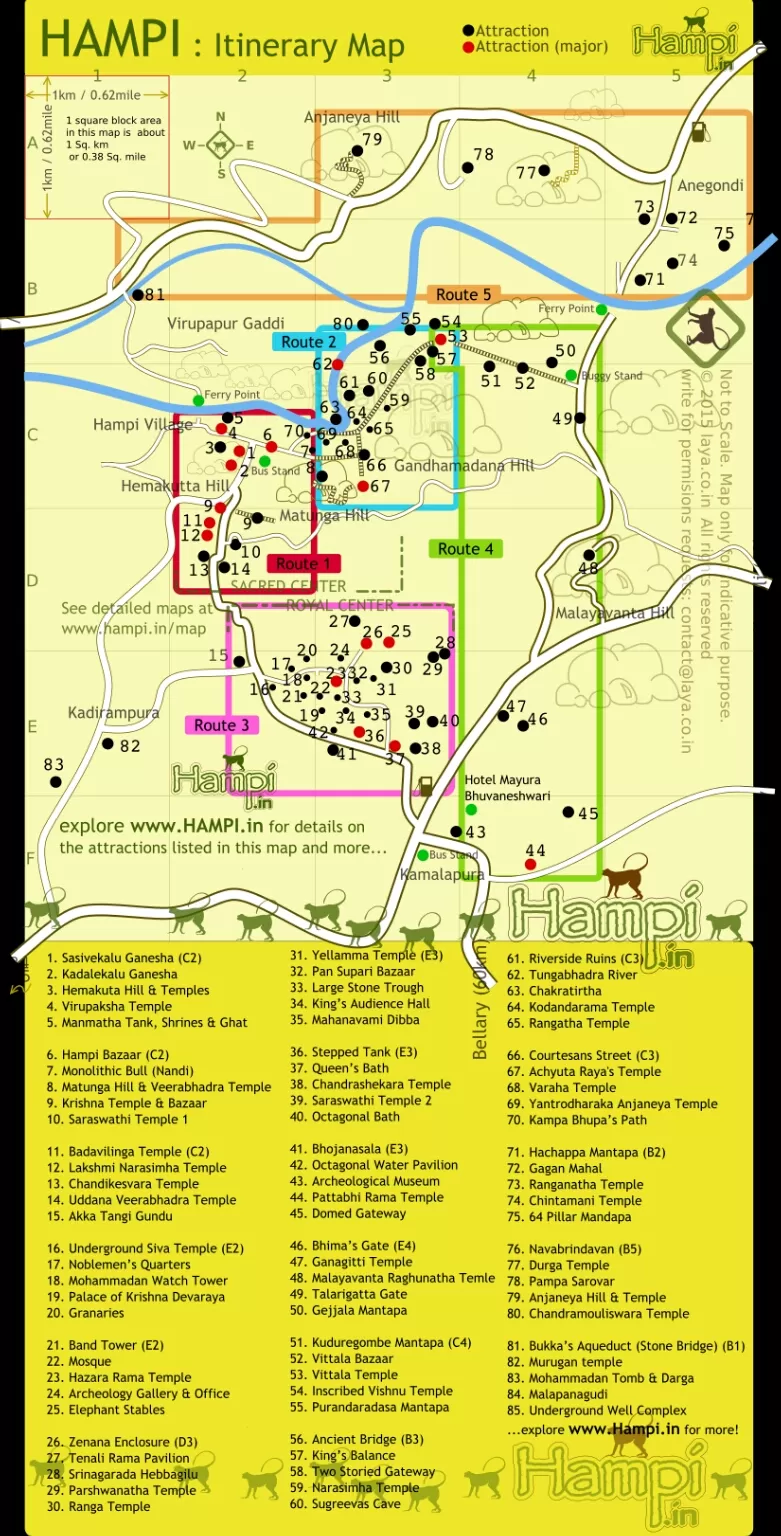 One of my friend had GoPro and we were all set to do some stargazing and shoot the star trail at night but Hampi had something else in its mind because we were just lucky enough to get clear sky on day as it was raining at night which literally pour water on our plans of star gazing.
Tip 5 - Don't spend too much on stay as it turns out you won't be staying in your rooms because your whole day will be spent on exploring.
Ideally 3-4 days would be enough just to cover all the sites mentioned in the map but if you ask me I can spend almost a week or more exploring. We tried to visit all the main and prominent sites within our timespan of 3 days.
You can explore Hampi via Auto which you can hire for entire day or just for a certain pre decided route. Tip 6 - Bargain !!. That's a good thing in India that you can always bargain. And you can get a pretty good deal to. ( Becauseo We did :) ). Another option is rent a bike or bicycle. If you have a leisure time and don't mind some exercise then you should go with bicycle as it is a cheaper option and you can cover almost all of Hampi on bicycle.
We found Sugreevas Cave which was situated in a small gap just in between the route from Vitthala Temple to Achyuta Raya's Temple. It has footprints of Rama & Laxmana carved in it. The cave is not easily visible from the outside. But we could find it as we were looking for it.
Tip 7 - Don't worry about the food! You can get all kind of food options in Hampi from Italian to Lebanese to Southindian thali.
Our day used to start with a Nice Dosa or Uttappa from Anna's stall near Virupaksha Temple and end on a pasta or noodles or curd rice in any of the shacks providing variety of food. (A tip within a tip, try to have a heavy breakfast if you are planning on exploring whole day, that way you can explore more and can wait till dinner as you won't get much food options while you are exploring the ruins.)
If you are a curious explorer then you can also find one more cave while trekking at Matunga Hills...Mind you it is not easily accessible and you have to squeeze in a lot to reach till the depth of it to see a beautiful ShivaLing. But as I mentioned it is a very small cave and there is only one way in and one way out so you have to crawl in in one line and don't forget to watch your head as the boulders have fallen and they block your way.
We had an amazing time watching sunrise at Matunga Hills and sunset on Hemakuta hills. Virupaksha Temple just looks Divine in nightlight. But beware of the winds at Malyavanta hills as my friend had to sacrifice his hat to the all mighty winds 😂
And to top it all we completed this trip within the budget of 5500 per person.... Isn't that Amazing 😍
To all my fellow travelers Hampi is an amazing place to visit, it has everything for everyone, do visit once in you life time as we have only one....Cheers ;)
Keep Travelling Keep Exploring !!!