"The life you have led doesn't need to be the only life you have." - Anna Quindlen

Sakleshpura, a hill station in Hassan district of Karnataka is one of the places receiving the most rainfall in the state. It lies in the Malnad region on the beautiful hills of Western ghats. It is surrounded with hills of coffee, pepper and cardamon plantations with temperate climate.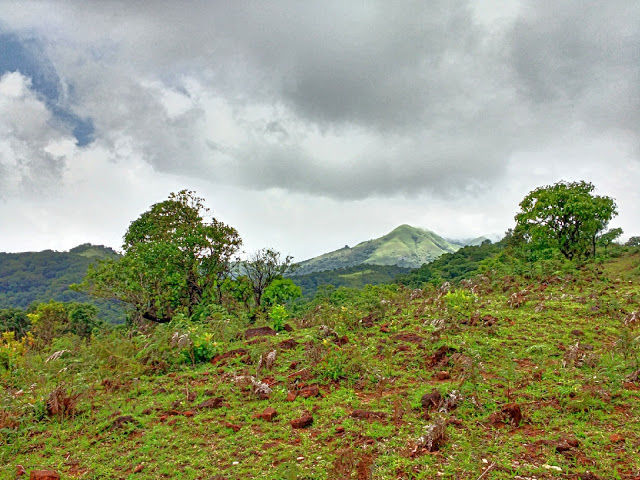 There are many places to see around like jenukkal gudda, manjarbad fort, bettada byraveshwara temple etc. Jenkallu gudda is the third highest peak in Karnataka. Manjarbad fort, which was constructed by Tipu Sulthan, contains a tunnel which connects to Srirangapattana in mysuru. Bettada bhairaveshwara temple is situated in the middle of the hillocks where one can view the beautiful Western Ghats, the place which I loved the most with lush greenery and a peaceful place.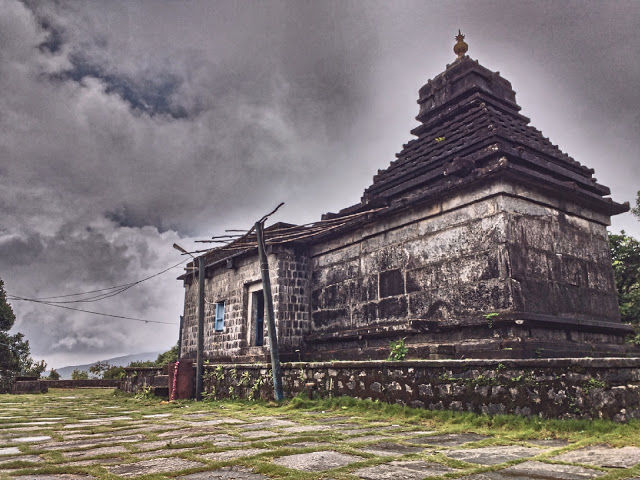 A ride that happened in June 2016, after a gap of two months due to hot summer. It was a day ride to Sakleshpura, decided to leave early morning around 4 am and reach by around 9 am. Manjarbad fort was the first place which is located beside the NH 48 highway after Sakleshpura town. To reach the fort, one has to climb around 500+ steps. Once you reach the top, you will witness the beautiful view of the vast Sakleshpura region.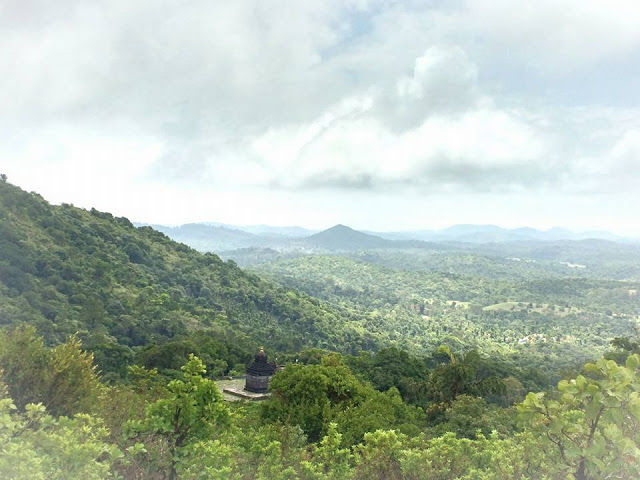 After the fort, we decided to go to bhairava temple which is around 20 km from the fort. After bit difficulty and efforts due to no sign boards and too many diversions, reached the temple which was in the middle of hillocks with lush greenery and mist. After taking blessings, decided to do trek to the hills and get a magnificent view of the temple. And the view is simply superb and treat to the eyes, this place is very peaceful and has excellent weather. A place which is worth a visit with after enduring little efforts at the start.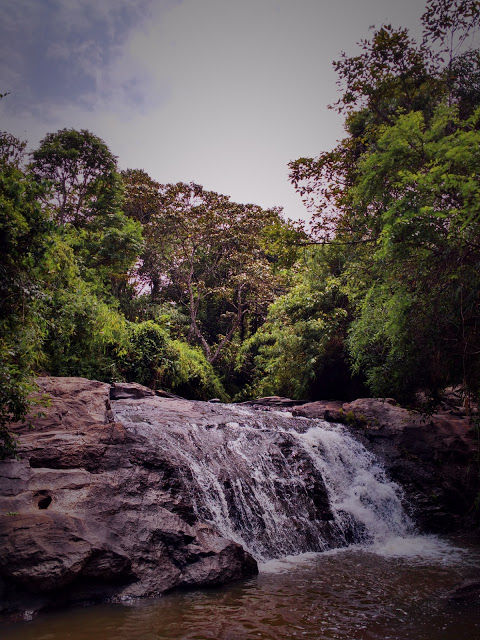 After spending some quality time in the vicinity of the temple,it was decided to go to Hanbal falls which was on the way. Hanbal falls is near rottikallu homestay. This falls is pleasant and one can take a dip in these waters. Then returned to Bengaluru and reached late evening, it was a well spent time and a good ride to end the day.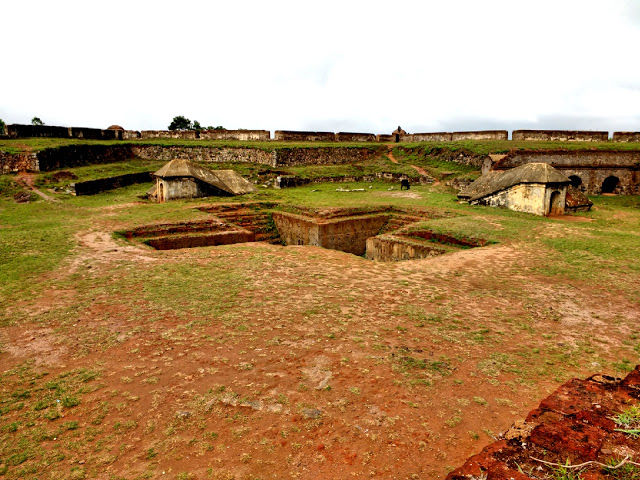 There is no issues for food and accommodation as one can find many hotels and homestays in this beautiful place. Few places like hotel ashritha, jenkal homestay, rottikallu homestay are said to be good. Advance bookings is recommended for stay.
To reach Sakleshpura which is around 220 km from Bangalore, one can reach by road via NH 48 ie. Bangalore-Mangalore highway whereas if one wants to reach by train then there is availability too.
Regarding Manjarbad fort, it is located after the town in the NH 48 towards Mangalore. To witness the fort, one as to climb few steps to get the beautiful view. And bettada bhairaveshwara temple, it is located after Hanbal in a village called Byrapura. From Sakleshpura town head towards Anemahal on NH 48 highway. In Anemahal, take right diversion towards Mudigere road. Once diversion is taken then to reach this temple is bit difficult, as one will be confused with too many diversions. The best option is to ask the locals and follow their instructions than using GPS where network will be an issue. But worth visiting this place....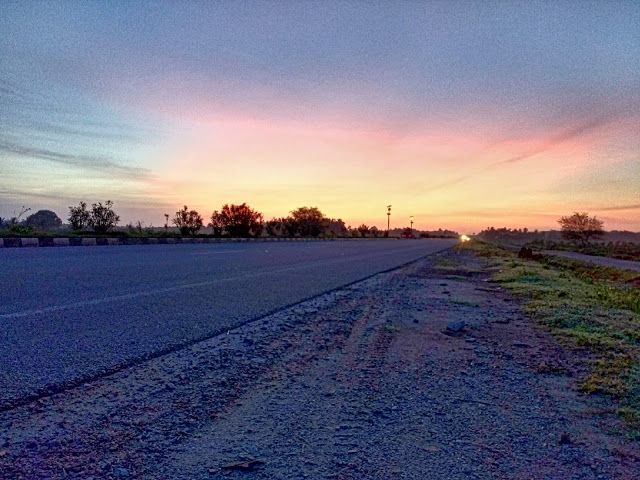 This blog was originally published on 'Savaari..'