Murudeshwar Shiva Temple is one the most visited pilgrimage and tourist destinations in Karnataka. The temple is situated on the Kanduka Hill which is encompassed on three sides by the waters of the Arabian Sea. Karnataka is believed to contain Lord Shiva's Pancha Kshetra and Murudeshwar temple is one of the Pancha-Kshetra of the state, and the four other being Dharmasthala, Nanjanagud, Gokarna and Dhareshwara.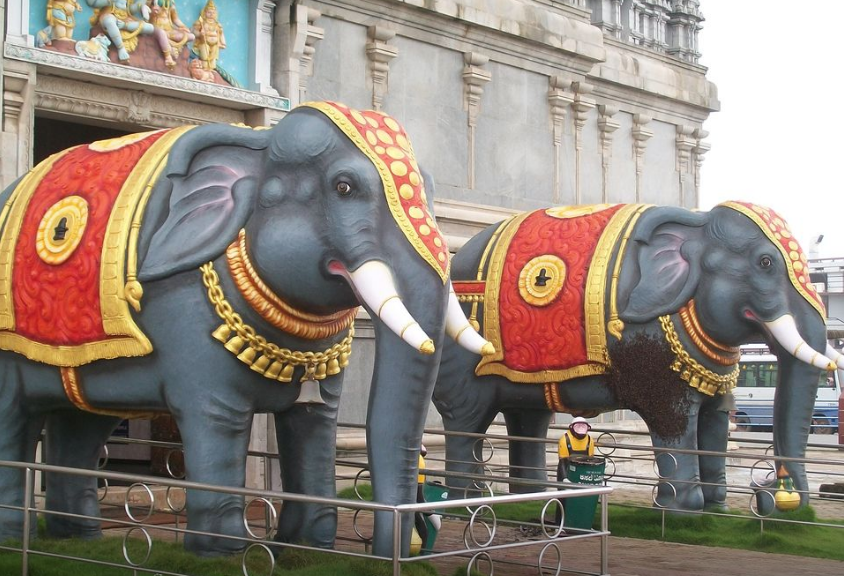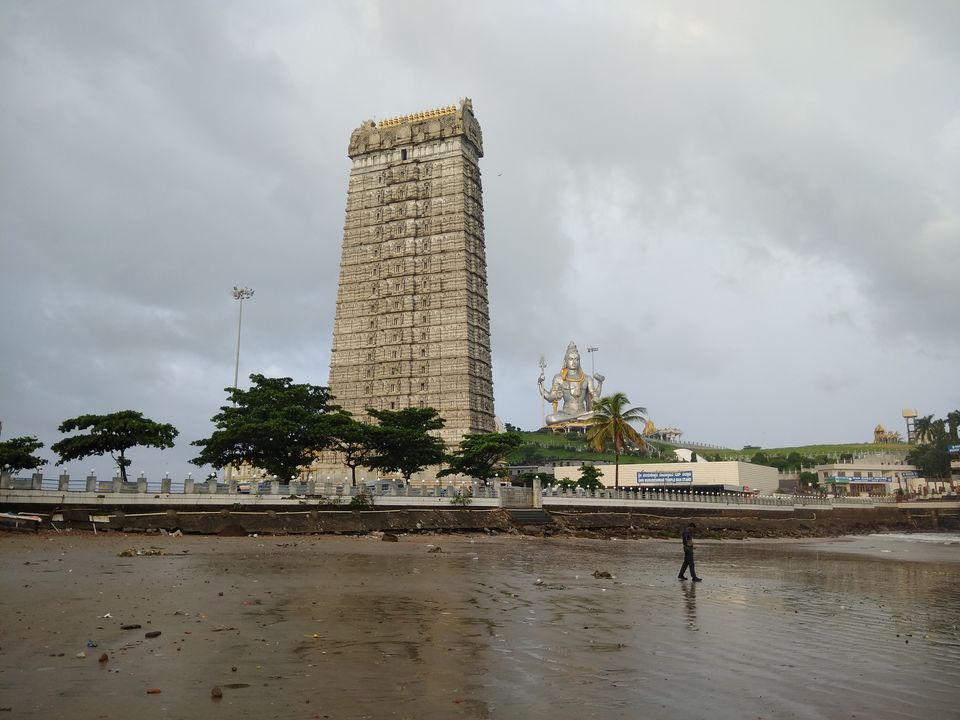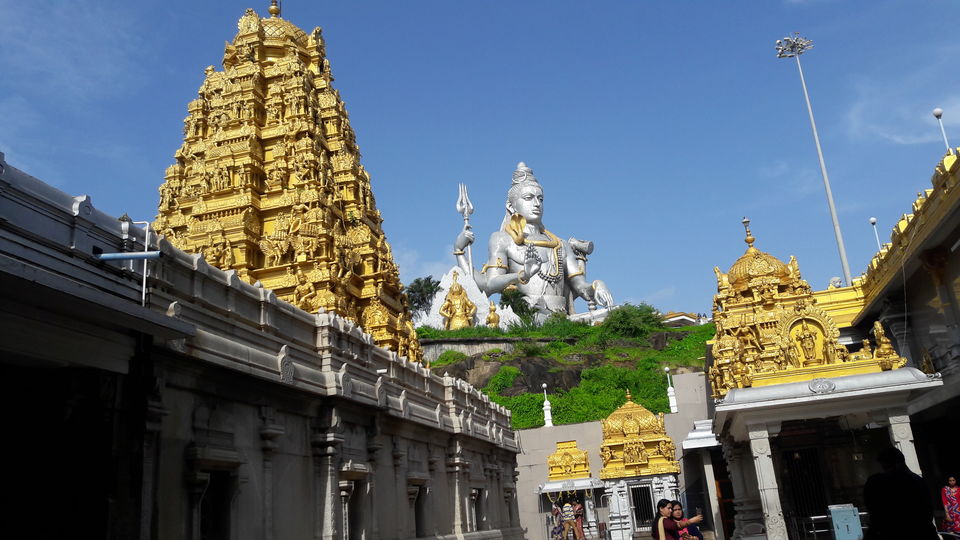 This 123ft high Shiva statue is the second highest Shiva Statue in the world and First in Asia.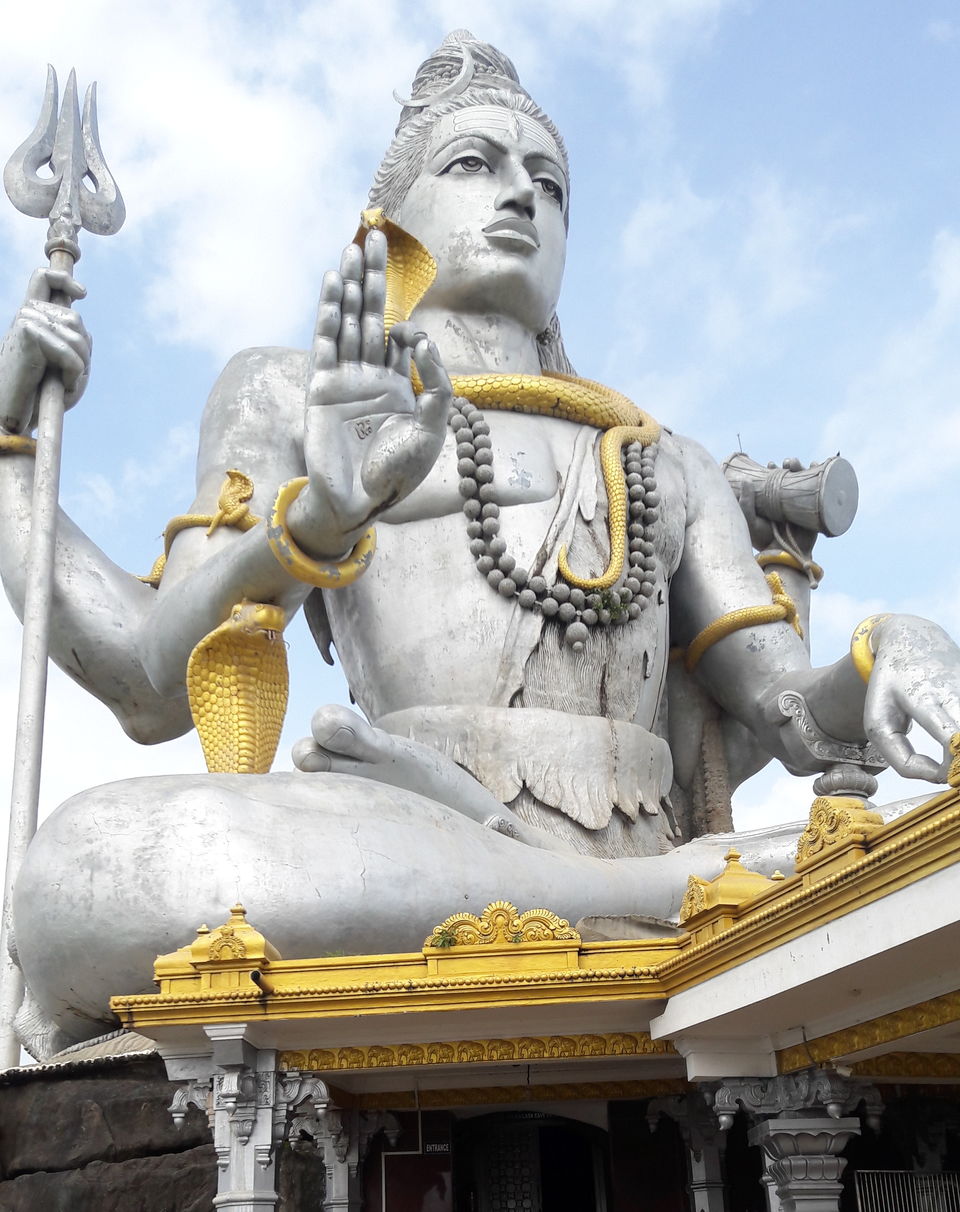 The temple is entirely modernized with lift facilities in 237.5ft tall Raja Gopura which allows visitor to experience the panoramic view of the Shiva temple surrounded by water and the entire temple complex with a nominal entry fee of 5/- or 10/-. The entry to the lift starts from morning 6 am on-wards so this would be the best time visit.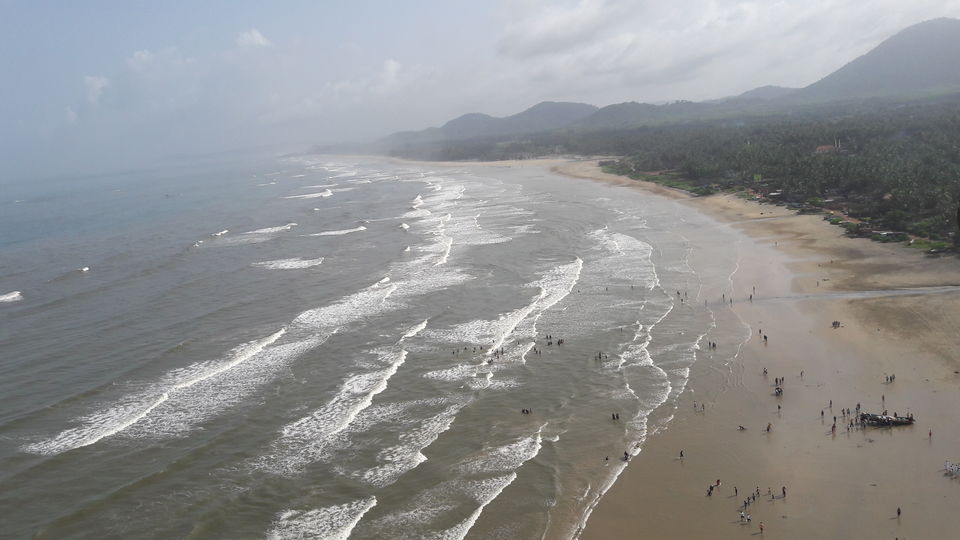 The temple complex is beautiful all around with the sound of splashing waves and cool breeze adding to its glory. The chronicles of building this temple dates back to the ages of Ramayana. The cave below the large Shiva statue beautifully depicts this in the form of smaller statues. The entire story is narrated also by an audio recording played inside the cave. Here is a glimpse of it: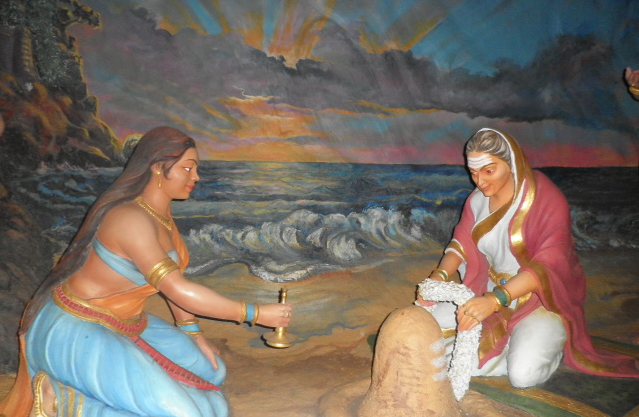 Ravan's mother Kaikesi,devotee of Lord Shiva, worshiped Shivlinga made of Sand. She always wanted to worship Aatmalinga of Lord Shiva and expressed her wish to her son Ravan.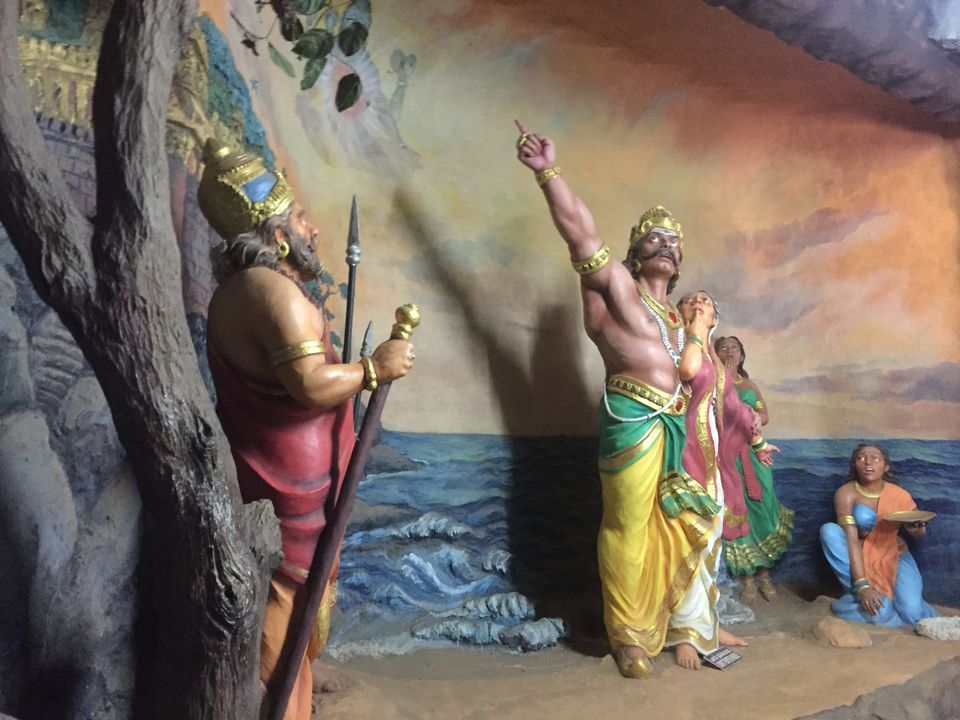 Ravan promised his mother that he would get AtmaLinga for her from Lord Shiva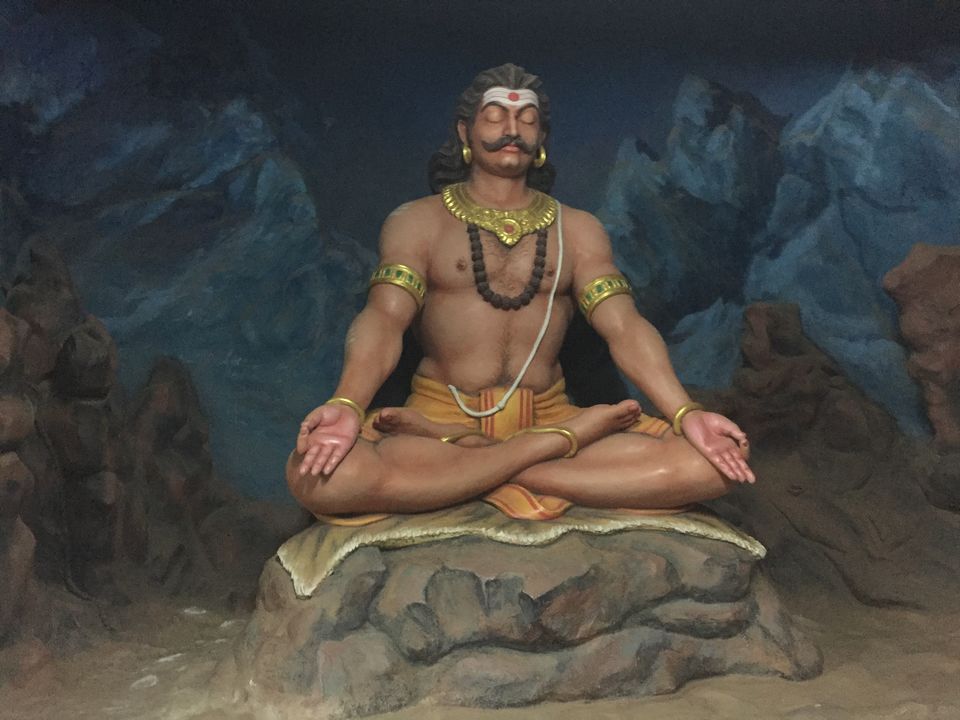 Ravan starting praying to Lord Shiva for Atmalinga.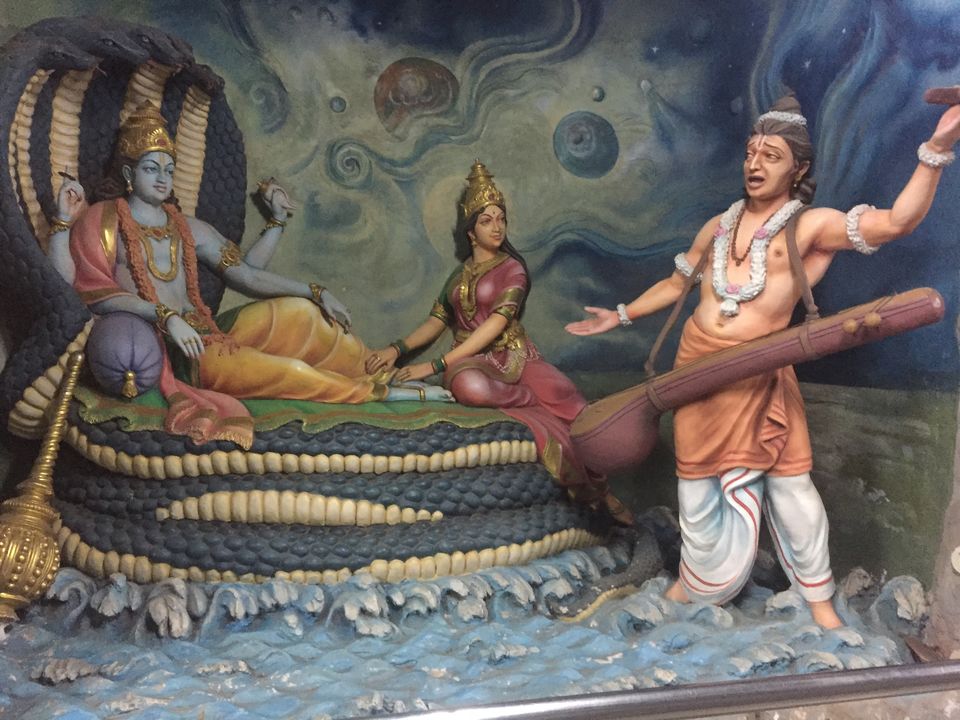 Meanwhile, Narada asked Lord Vishu to change Ravan's mind realizing that Ravan might use his powers to cause evil on earth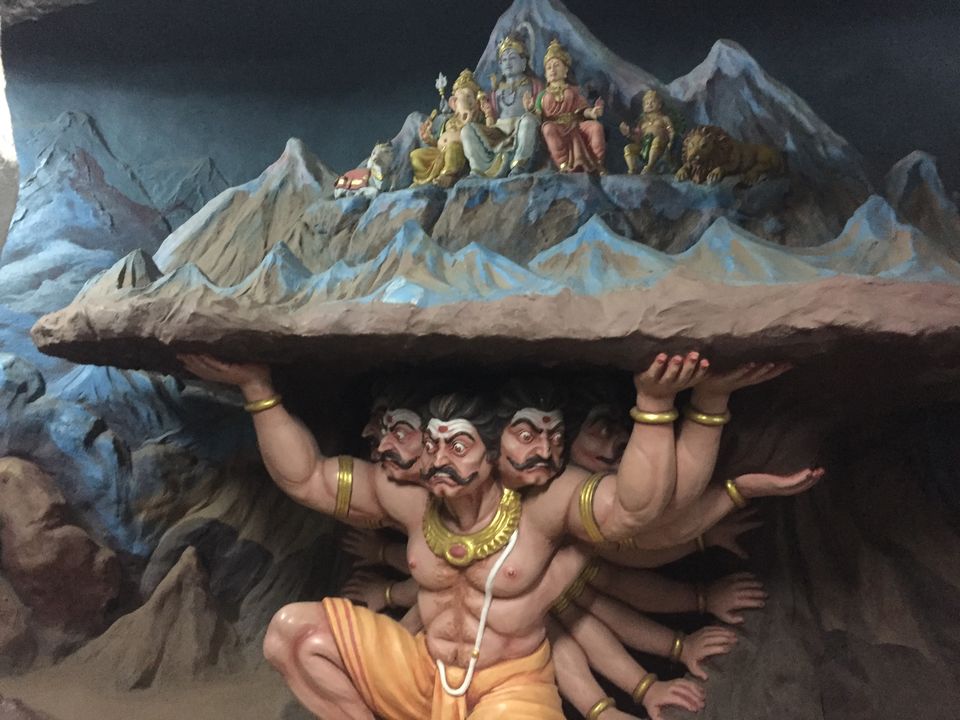 Even after praying so much when Lord Shiva did not appear, angry Ravan lifted the entire Kailasa Parvat to show his strength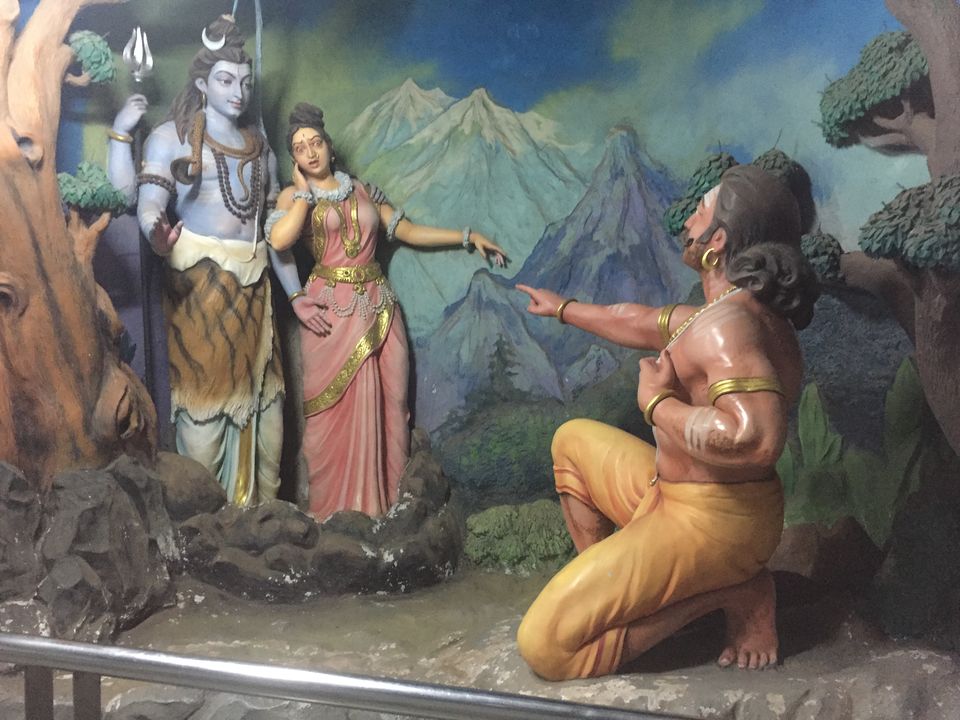 Being happy with Ravan's devotion Lord Shiva with wife Parvati appeared before him. By this time, Lord Vishnu tricked Ravan's mind and he asked for Goddess Parvati instead of Atmalinga. Shiva let Parvati go with Ravan.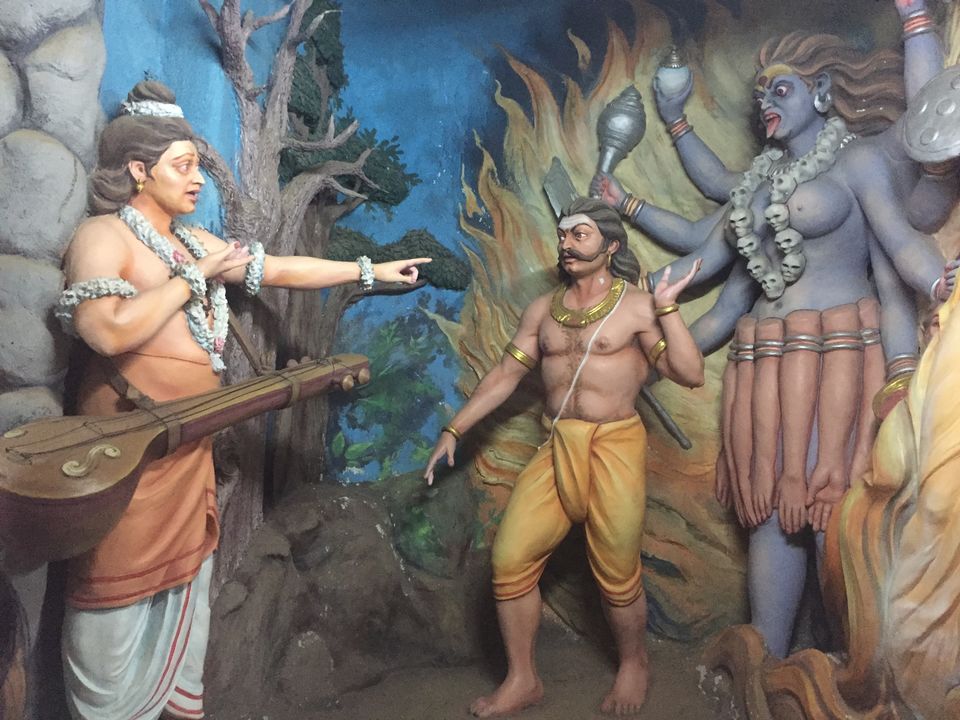 On the way back to Lanka, Narada met Ravan and told that Lord Shiva fooled him by not giving the real Parvati. Instead she is in Paatala Lok (world below earth). When Ravan turned towards Parvati he saw Mahakali.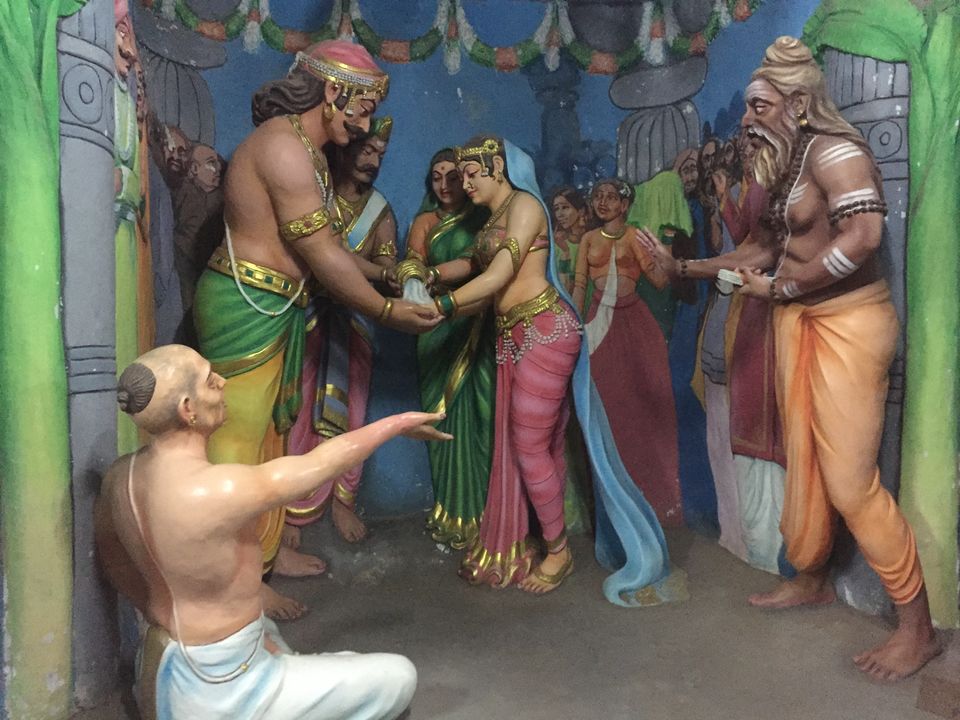 Ravan frees Kali and went to Paatala and married Mandodari assuming her to be real Parvati.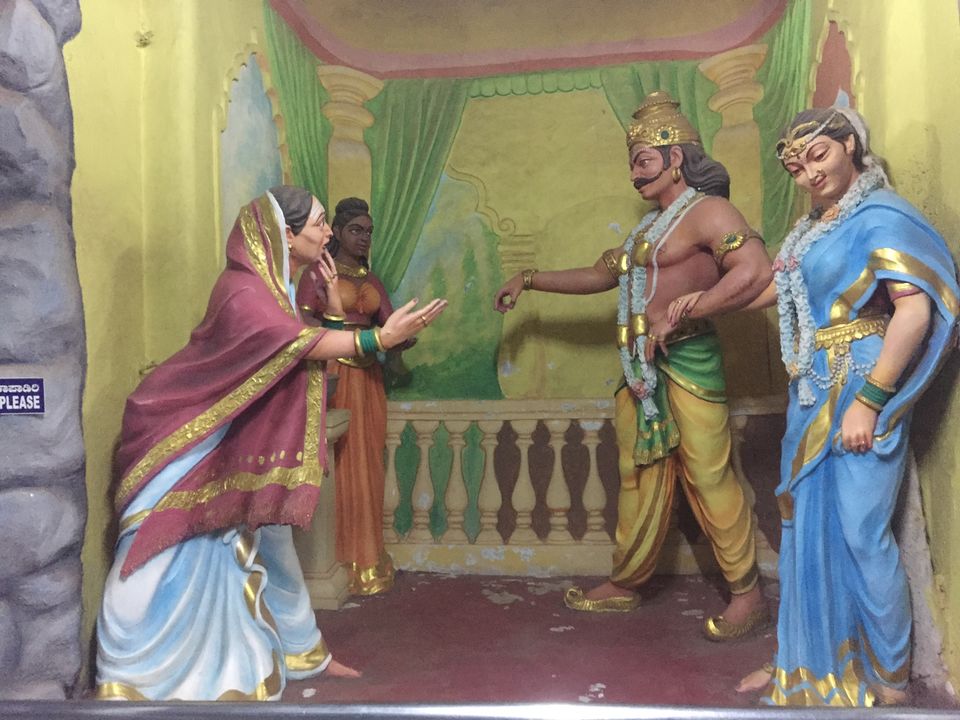 Ravan then returns to Lanka, where his mother asks him for the Atmalinga. Ravan then realizes that he was tricked.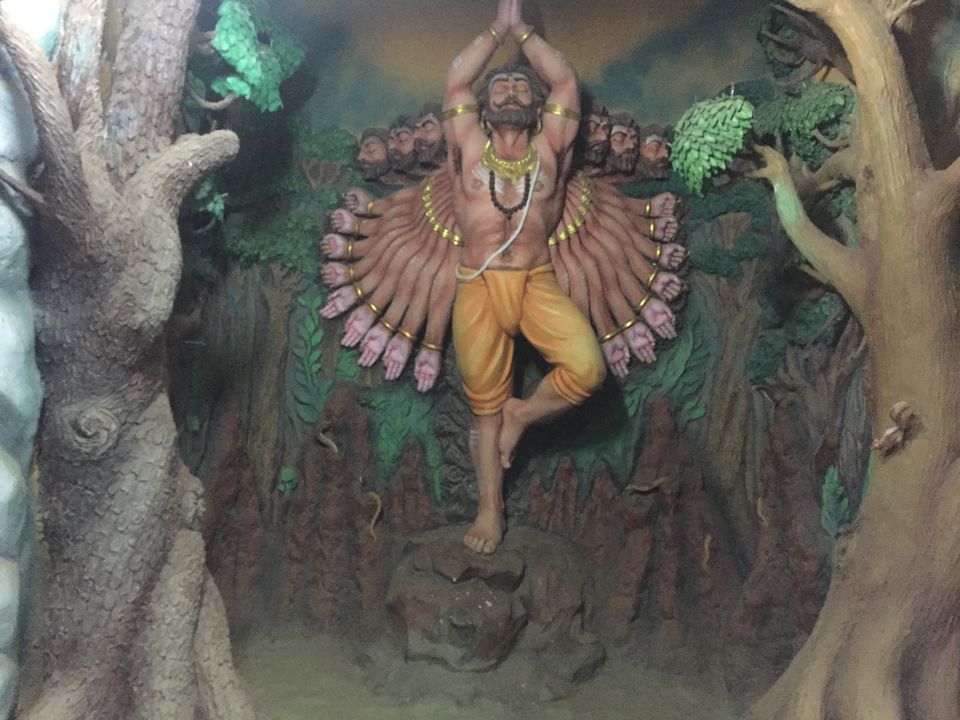 Ravan then started worshiping lord Shiva again but this time with much more strong devotion.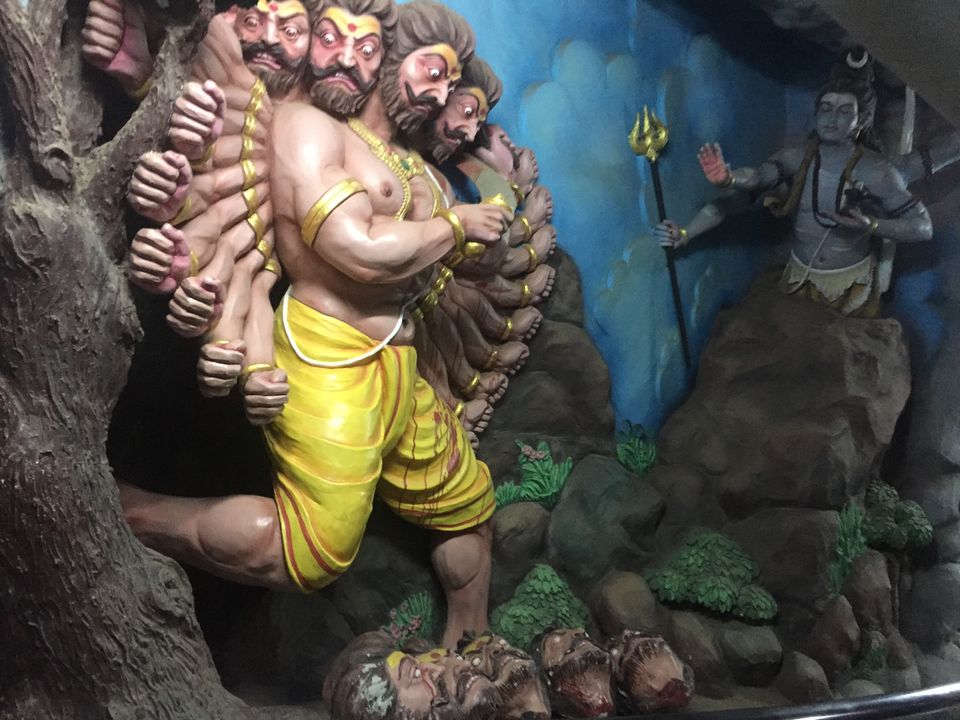 Ravan started cutting his organs and sacrifice them before Lord Shiva. It was when he began cutting his heads, Lord Shiva appears again and this time, Ravana requests theAtmaLinga as his boon. Lord Shiva agrees to this with the condition that it should never be placed on the ground. If the Atmalinga was ever placed on the ground, all the powers would return to Lord Shiva again.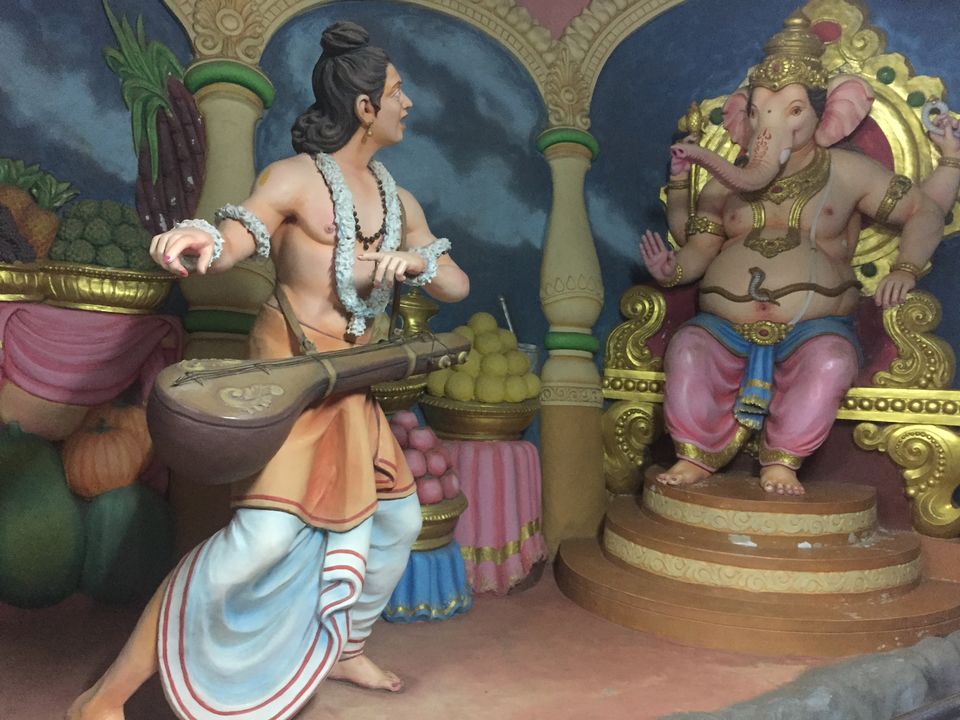 Narada, who came to know of this incident, realized that with the Atmalinga, Ravana may obtain immortality and create havoc on earth. He approached Lord Ganesh and requested him to to take Atmalinga from Ravan.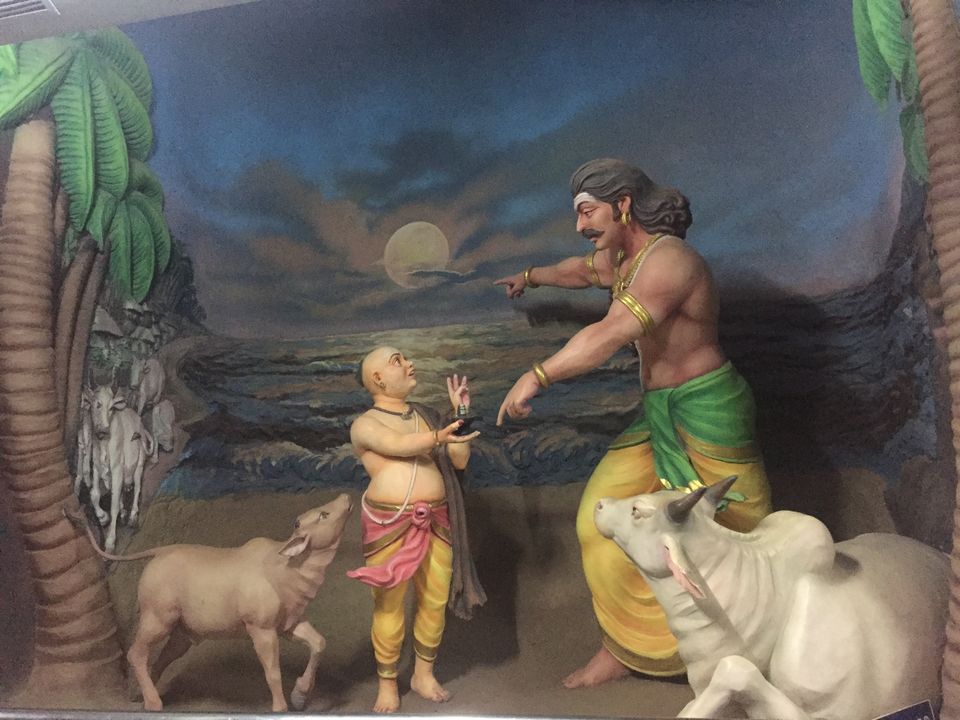 Lord Ganesh knew that Ravan was a very devoted person who used to perform prayer ritual in the evening every day without fail. He decided to make use of this fact and came up with a plan to take possession of the Atmalinga from Ravan. Lord Vishnu blotted out the sun to give the appearance of dusk. Ravan now had to perform his evening rituals but was worried because with the Atmalinga in his hands, he would not be able to do his rituals. At this time, Lord Ganesha in the disguise of a Brahmin boy accosted him. Ravan requested him to hold theAtmaLinga until he performed his rituals, and asked him not to place it on the ground
Ganesha told Ravan, since the Atmalinga was very heavy, he would call Ravan only three times. If Ravan did not come within that time, then he would place the Atmalinga on ground.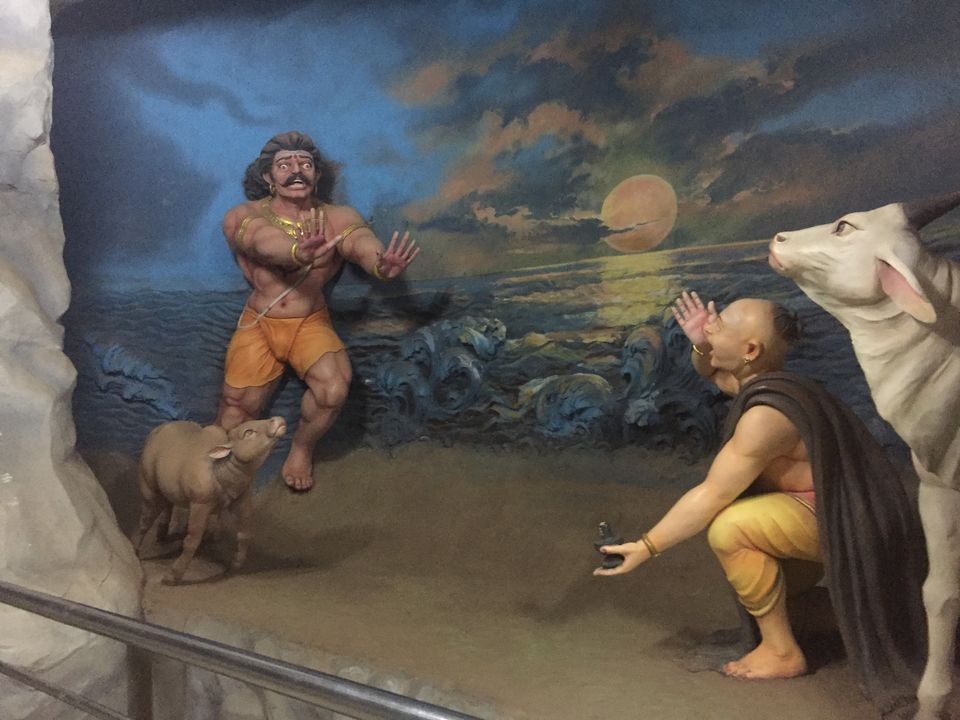 As planned , Ganesha, called Ravan three times and placed the Atmaling on the earth.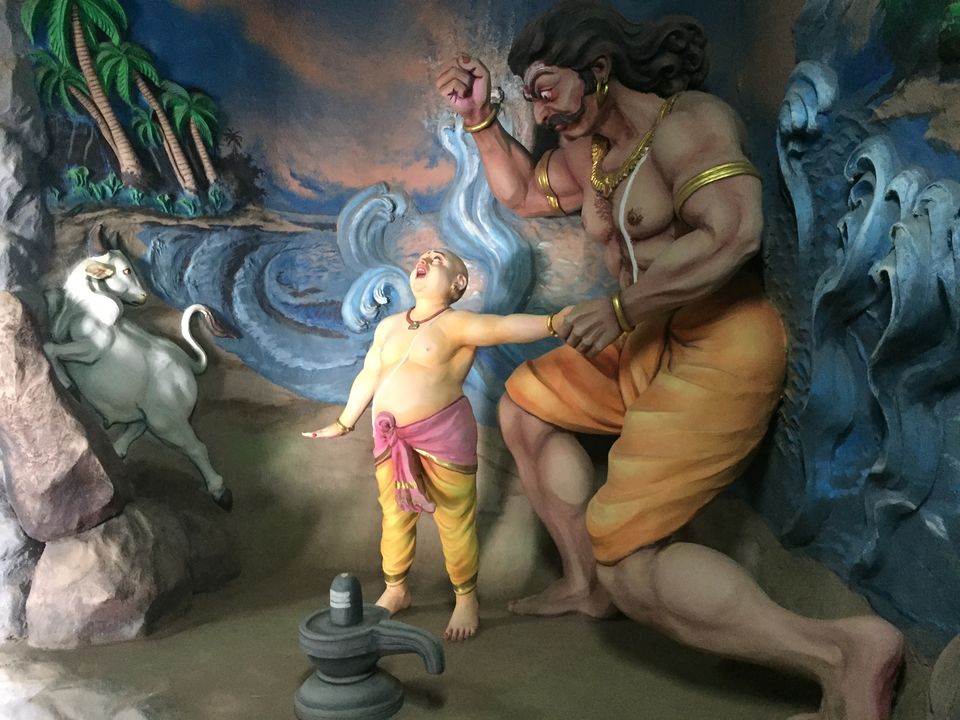 Lord Vishnu then removed his illusion and it was daylight again.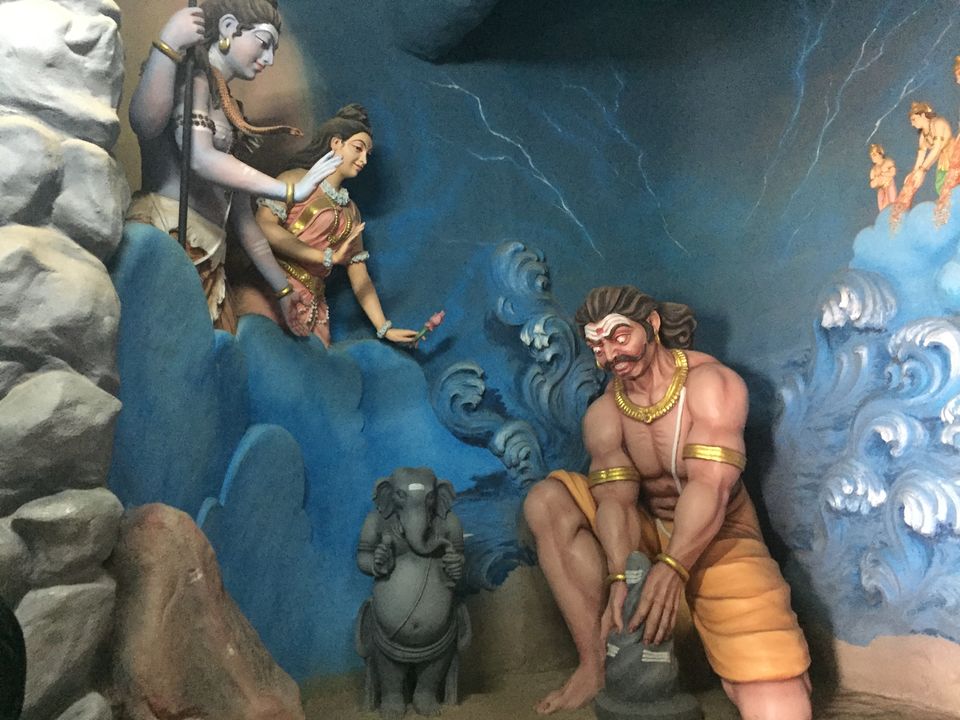 Ravan, realised that he had been tricked by the Gods .He tried to uproot and destroy the Atmalinga. Due to the force exerted by Ravan, some pieces were scattered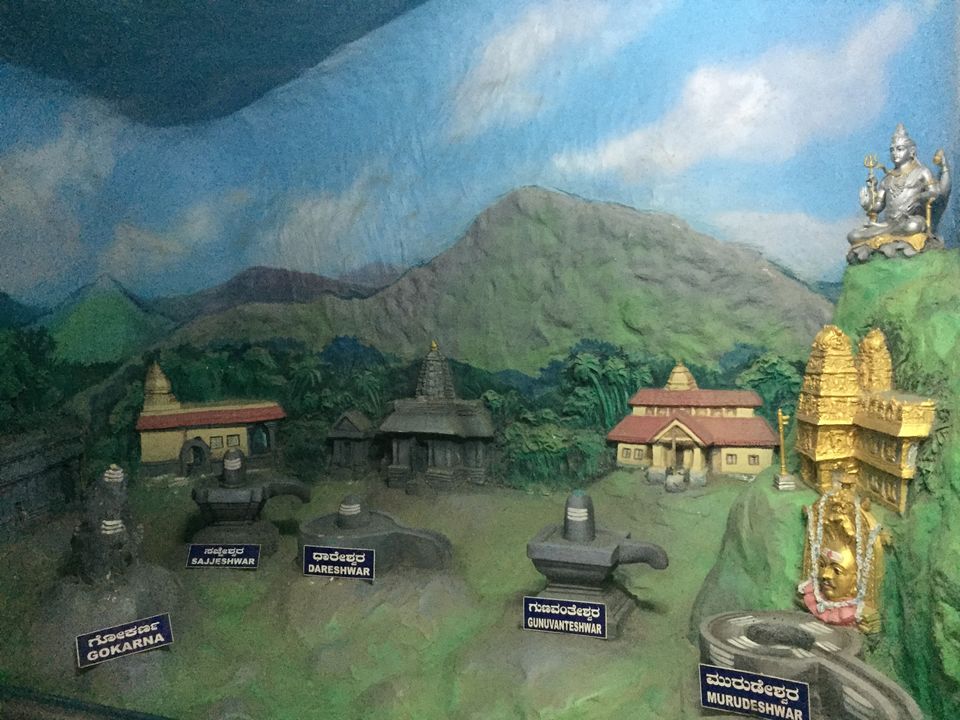 The case of the Atmalinga fell in Sajjeshwara, lid of the case fell at Gunavanthe (Gunavatheshwara), thread fell at Dhareshwara, cloth covering at Mrideshwar in Kanduka Giri, now it is called Murudeshwara. Finally the Atmalinga itself fell in Gokarna, the only place in the entire world which has Shiva's Atmalinga.
Apart from the depictions inside the cave there are many statues in the temple premises which portray this tale.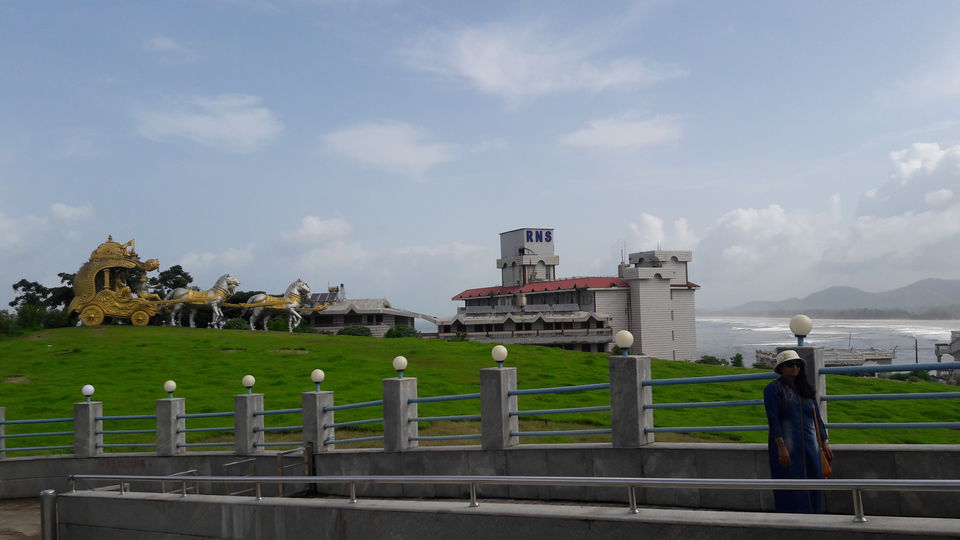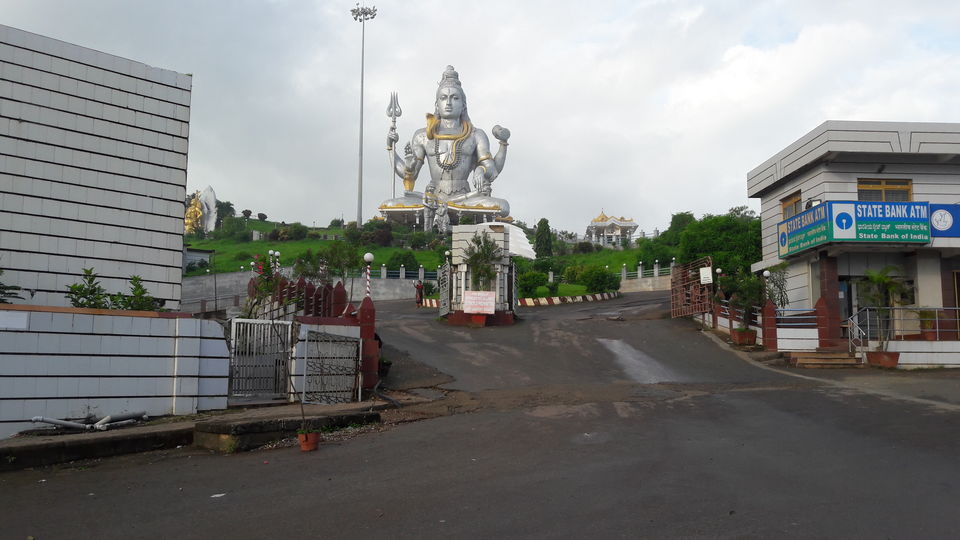 Temple has been maintained well with green lawns and clean surroundings.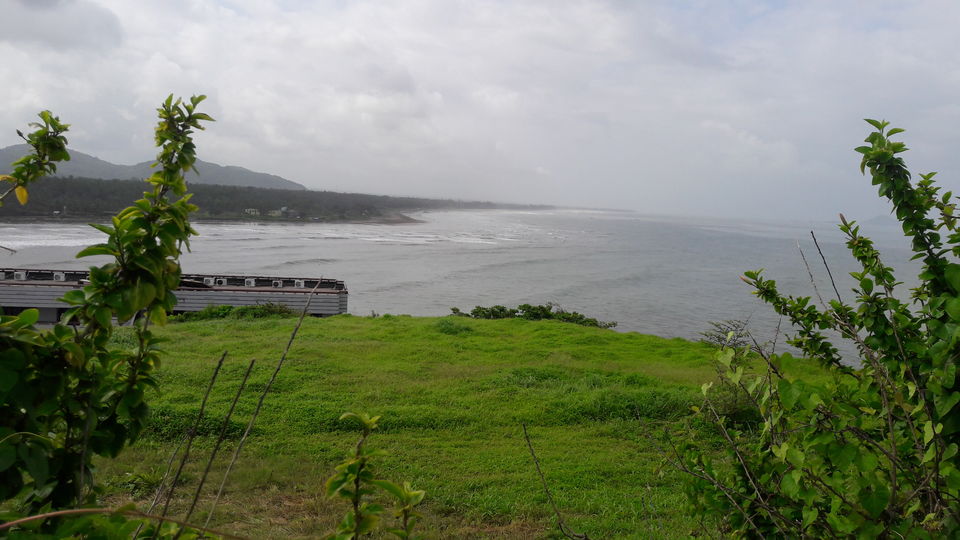 Outside the temple complex there are lots of places for snacks and meals. But if you want to enjoy the sea view while having the food I would suggest you must go to RNS Residency.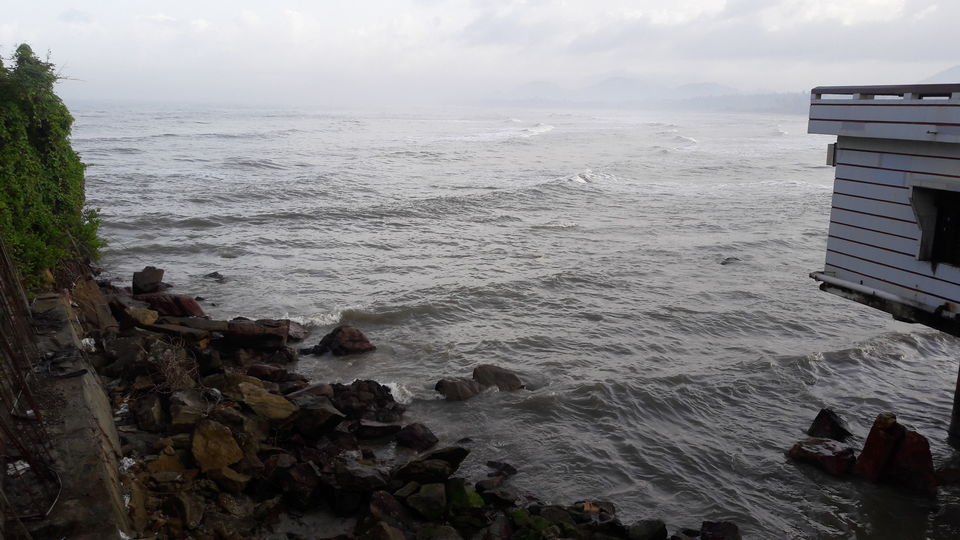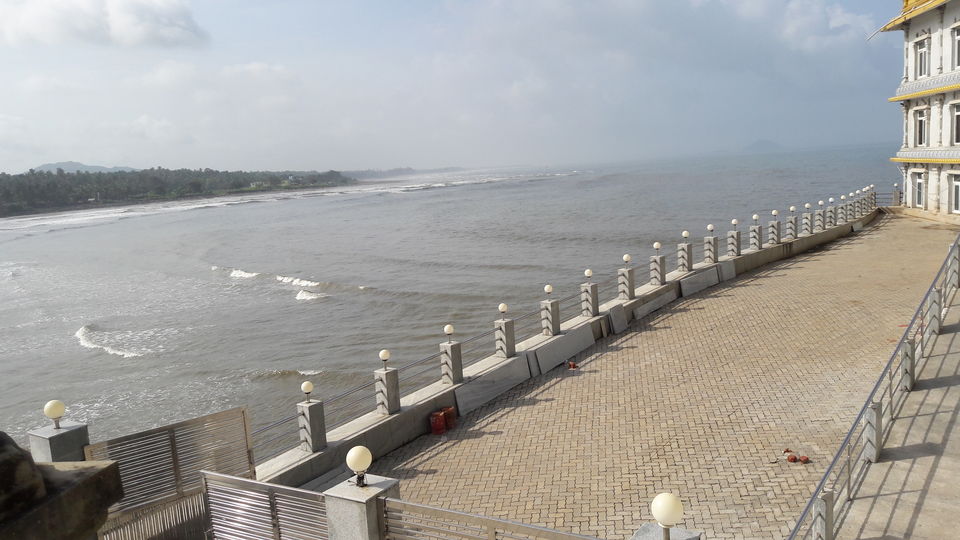 Seeing these places at night with twinkling lights is also very satisfying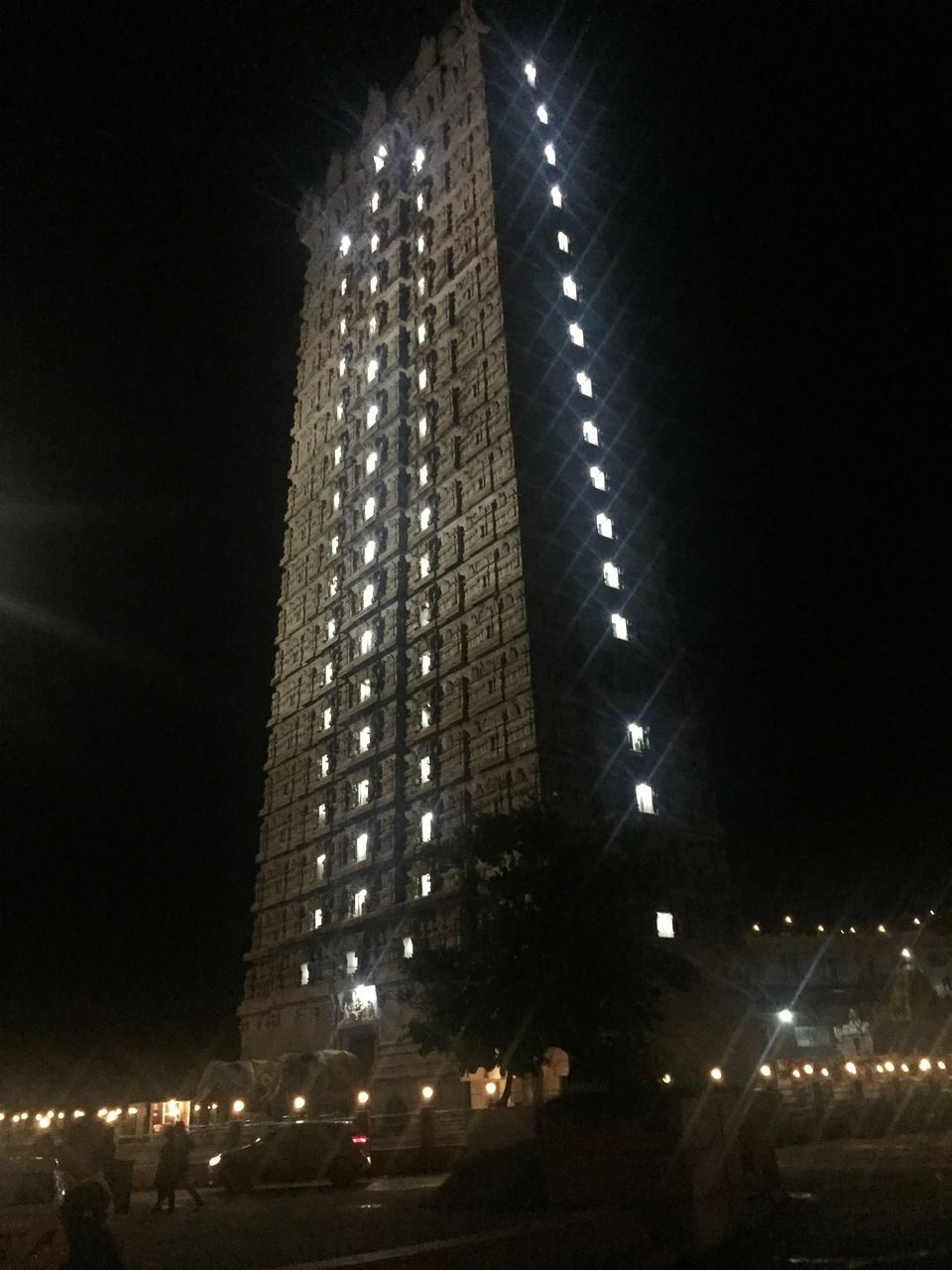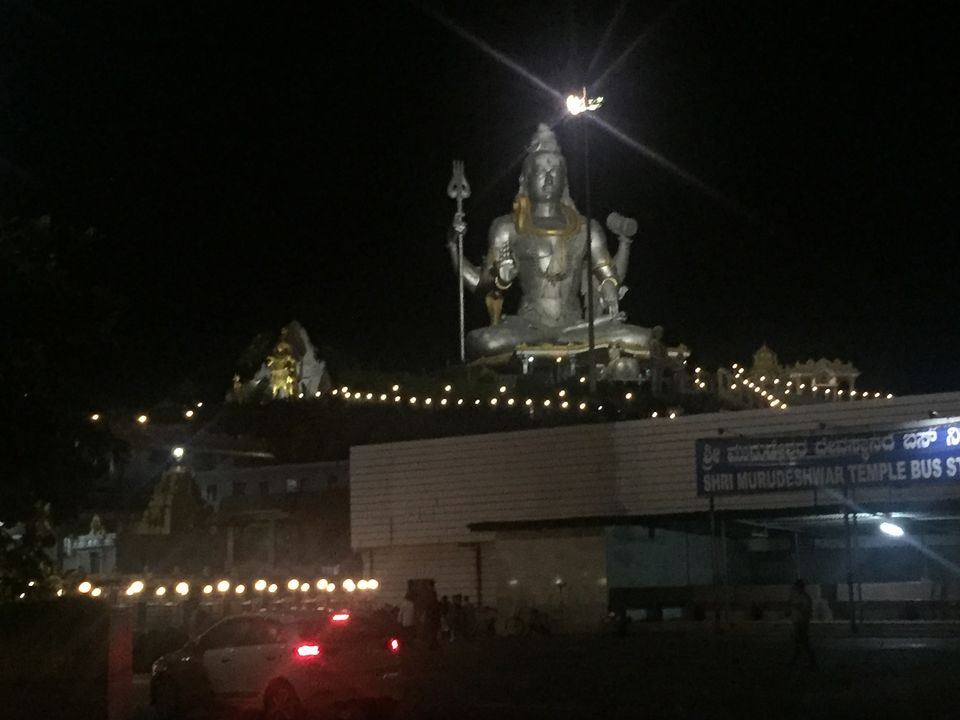 With this the trip to Uttara Kannada came to end. There were mountains, waterfalls, beaches , temples and what not in this trip.
Hope to cross these roads again.. Keep traveling. :)