I wanted to visit this place for quite some time now.
On 12th December we finally made it. Each time I went to Kolkata, I used to board my train from Yeshwanthpur and I saw this man-made water body on the way. I am not sure if I assumed or I was told that one can do boat rides there. I was curious enough to try.
Our guide for the trip – Google and Bangalore Tourism!
How to reach
We live in South Bangalore - that is like the semi-urban part of the city. We purchased standard daily passes for INR 70/-. Anyone with a valid ID can get one and use it any number of times each day. This bit of information is for those who do not reside in Bangalore.
We had two options - either we go to K. R. Market or Majestic first and then board a bus to Yeshwanthpur. We chose the former route and we are still unsure if that was a mistake, as ideally we should be near the water spot in two hours.
We were told by the local hawker in K. R. Market bus depot, the entire bus series from 250 to 263 goes to Yeshwanthpur. We then got other leading/ misleading information from the ticket counters and bus conductors that 280 and 143 can take us to the proposed spot.
We wasted roughly 40 minutes waiting for our next connect. It was Bus No 253 that was destined for Hesaraghatta (That is another place I am keen to visit soon), which we finally boarded.
We were asked to alight in 18th Cross Malleshwaram as the tank was just a minute's walk from there.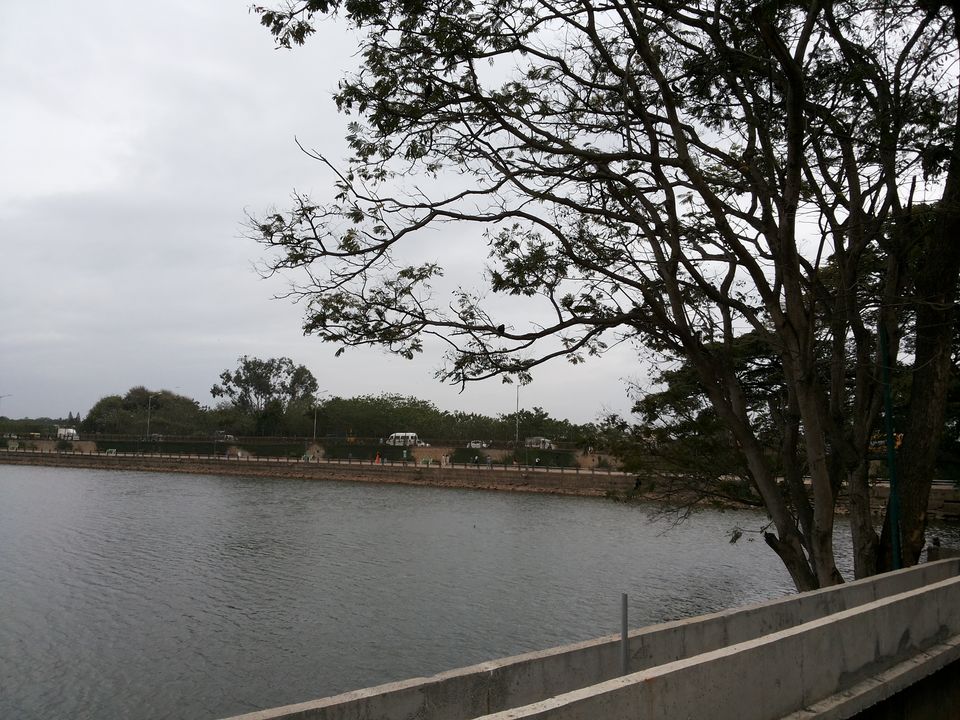 Timings
We trusted Bangalore tourism website with this. I should have read a few more Trip Adviser reviews to confirm timings.
We left home at 11 am and reached our destination at 2 Pm, only to find the timings are:
5 AM TO 10 AM
4 PM TO 8 PM
They were not written as boldly as I have shown it here. It was hand scribbled on the wall with white paint and was hardly visible.
Shopping
We were a brave lot and nothing can keep us down. We quickly bounced back from our disappointment and switched to plan B. We had been doing dual window shopping from the bus and wanted to shop on our way back. We will do the shopping first instead.
(Bus Window and the shop window makes it dual window shopping, doesn't it?).
The youngest in the team, still in her teens had spot a blue dress while in the bus. She had to walk back to that dress, just to have a good look at it. It happens, at her age, it seriously happens, while other things got picked and purchased on the way.
The ATM effect
The blue dress became our next destination. A long queue in Axis Bank stirred one of us to try a quick cash withdrawal only to find out, the line lead to Bank counter and not the ATM. The next try was in Oriental Bank of Commerce ATM which went through successfully after half an hour wait with popcorn. It will take a while for the ATM effect to subside.
Fees and Charges
There is no entry fee now.
Anything free attracts crowd did not seem true here. It was pretty tranquil, not crowded at all and lots of space around. The weather, though threatening to rain, was amazing.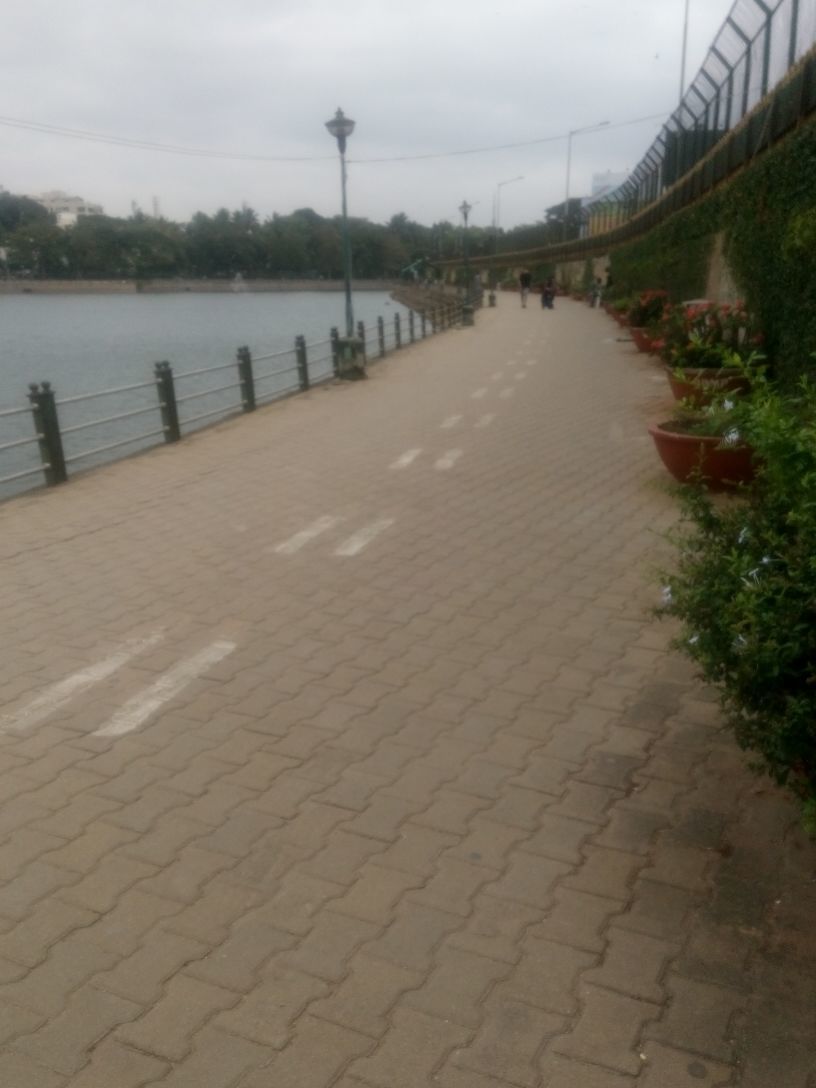 There are no boat rides and I am yet to know why.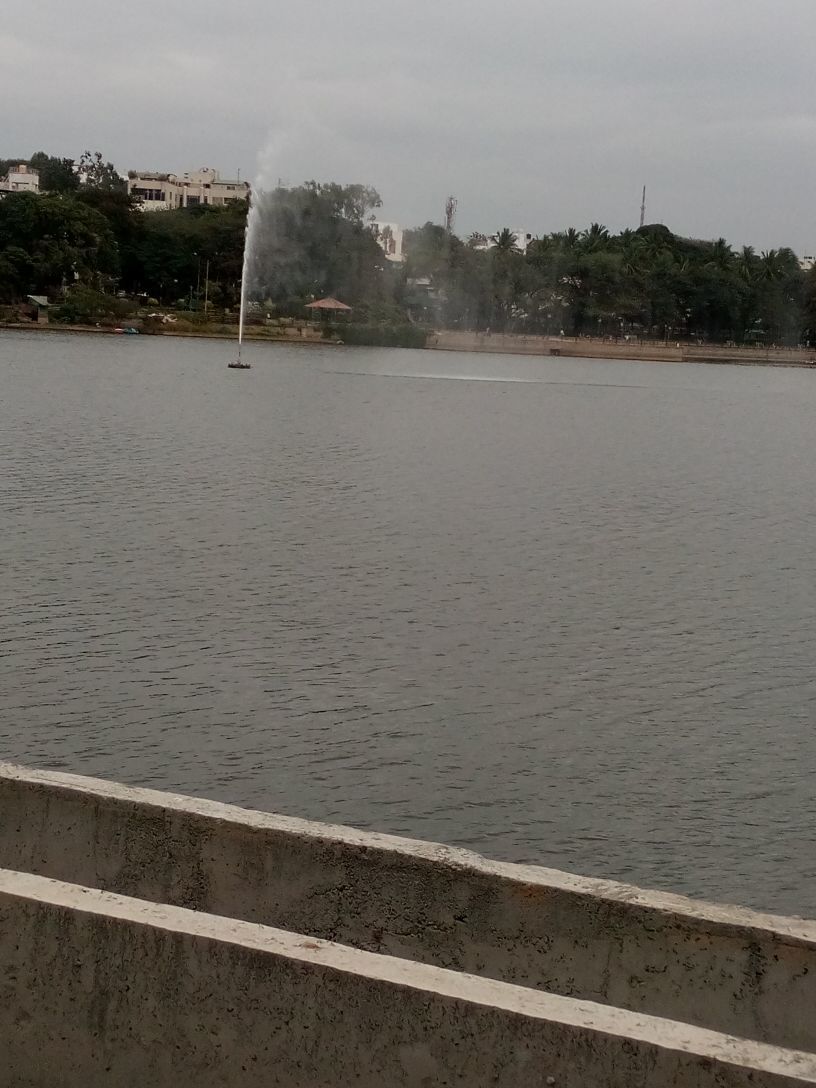 As there are no eatery around, we munched some home-made fries, clicked two dozen photographs. A few couples who probably, tired of Cubbon Parks and Lal Bagh took solace in the stone benches.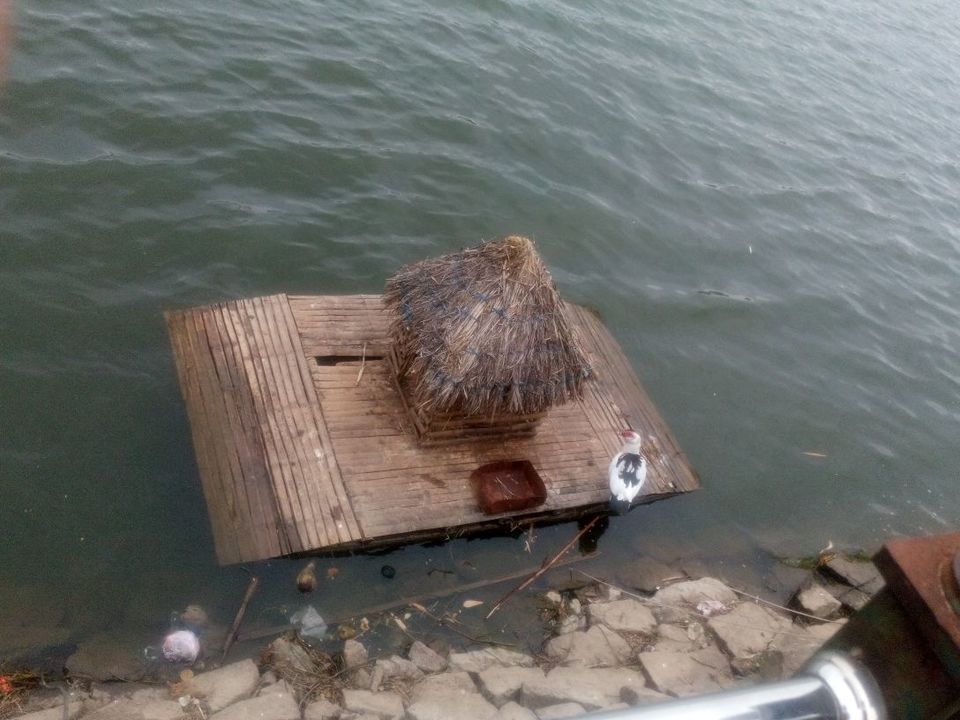 As we sat quietly on a bench there for some time, we saw a few regular walkers, sort of vertical gardening on the walls, a well maintained park for the kids, a beautiful fountain, and an island, which probably had been the must go place when the boat rides were operational are basic highlights of the place.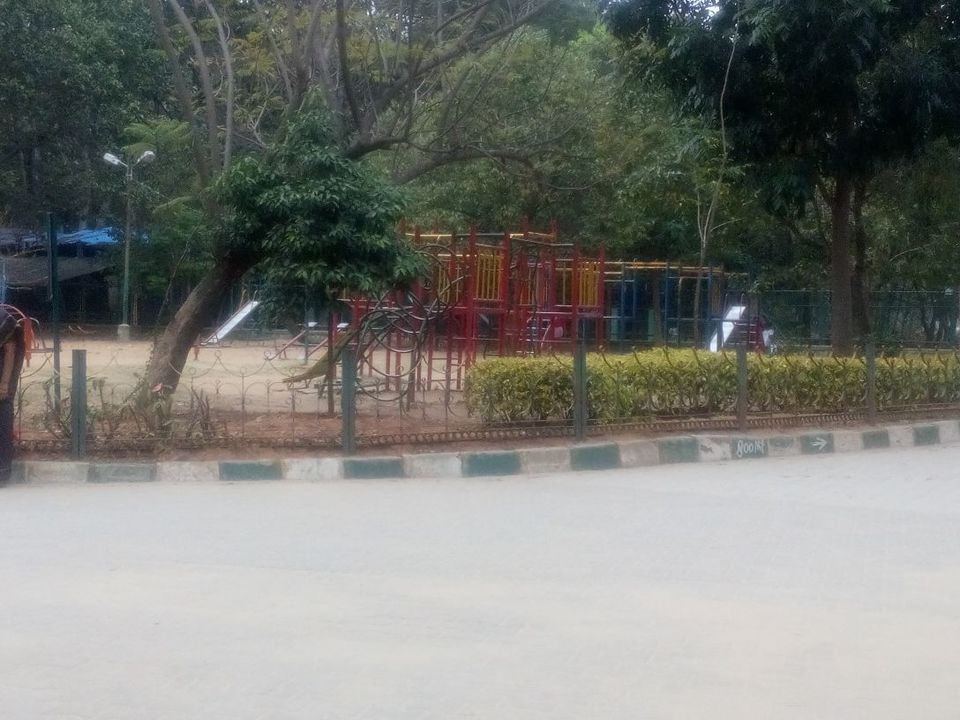 What will remain special about this trip?
The surprise elements
Being close to nature
The company.
This is part of budget travel. Feel free to use a car however I did not explore the options for parking there.
Originally published here