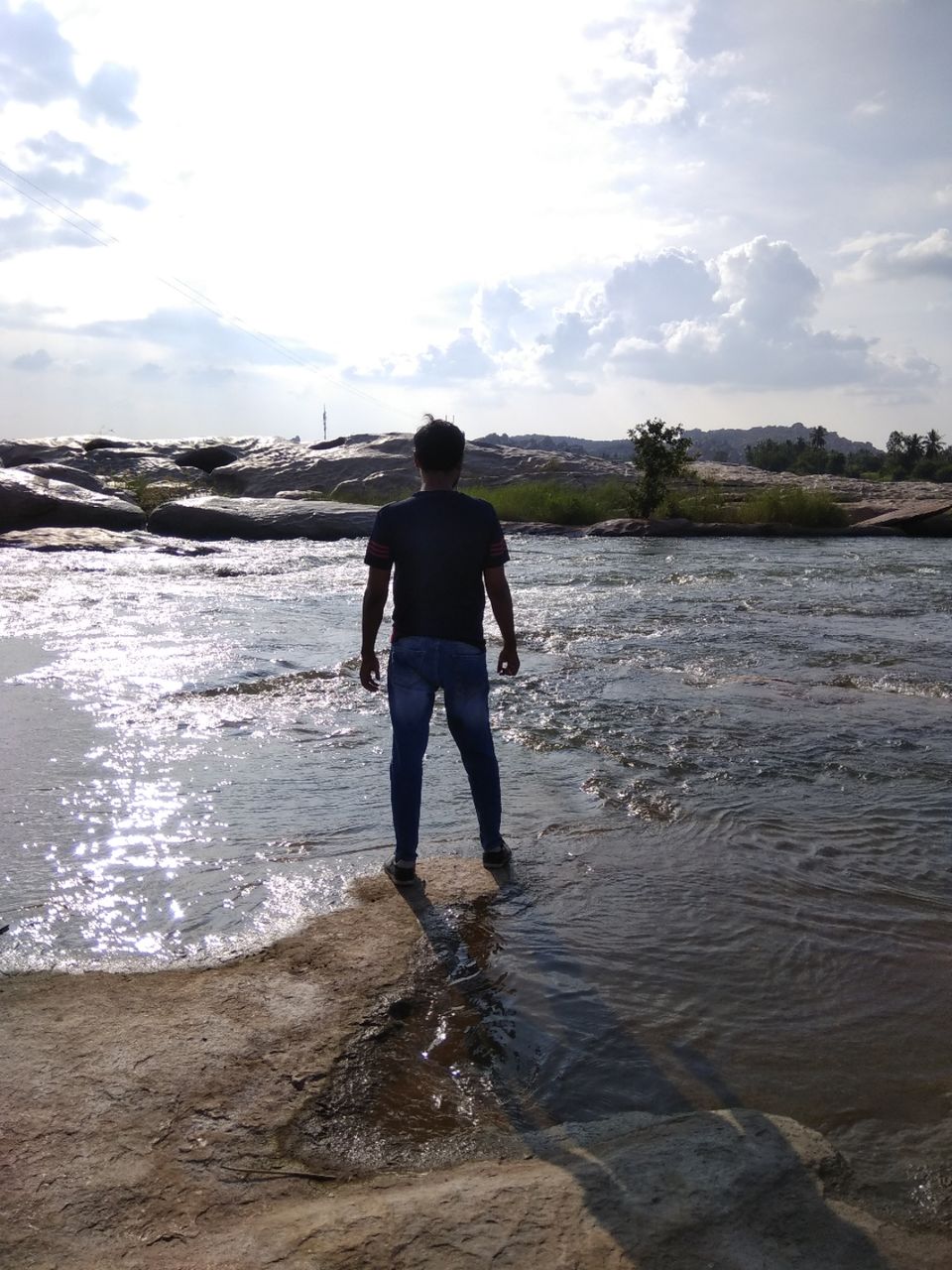 Actually, it's before Day '1'. I am starting from little bit early. We, Myself Roy and my partner in crime Taniya, started from our office. Yes, it's bit sad but there was no way to ignore our boss in office. We presently working for a legal  MNC house based in Hyderabad. Apart from work, we made travel blogs and vlogs. You can  find us on YouTube, Facebook, Twitter and Instagram.
#I have shared our You Tube link regarding this journey at the end of this story#
We started from Kacheguda, (Hyderabad) station and the destination was Hospet (Hampi).
## You can avail AC and Non-AC berths for Kecheguda to Hospet as per the availability in Indian Railways. Suggested to check earlier before journey.#
Around 7/8 o clock in the morning we reached Hospet. There are several autos from Hospet station to reach Hampi. You can reserve or share those autos as per your requirement.
#Suggested to negotiate with the auto drivers before riding#
You require to reach Tungavadra river bank and cross the same to reach out the destination.If you are coming by road, you are not require to follow this.
We took our auto for the destination around 9 o clock in the morning. It was our fortune that we got an autowala (auto-driver) whose first customers for the day was us. As we were his first customer, he couldn't negotiate with us. In India this tradition called 'Bouni'. However, he was very helpful. We needed cash for the expenses and there was no sign of ATM machine near the Hospet Railway station. He took us to a nearby ATM on our way.
#Suggested to carry cash with you, as there are less options of nearby ATMs. Most of the time ATM machines are out of cash#
The road between Hospet to Tungavadra bank is very beautiful and covered with full of green. You will feel relaxed in the fresh air coming. This road is passing through a village and you can feel an awesome village environment if you like it. Around 30 minutes later, we reached Tungavadra bank side. This river is very slow in this time of year. Water level is also low, so if you are freak out of water, you should not be worried to cross the river. There are timely boats for crossing the river. They take some 100 bucks each person and the boats usually carry 15-20 people at a time. So, you have to wait until the boat is full.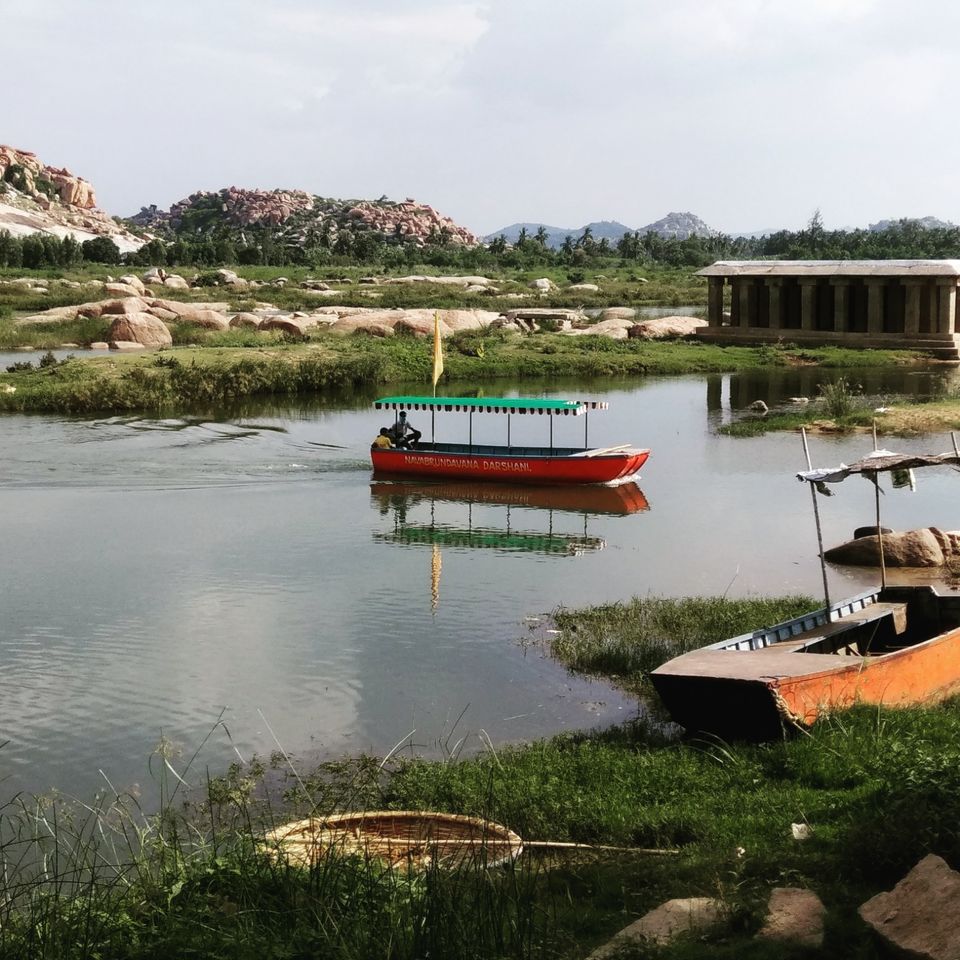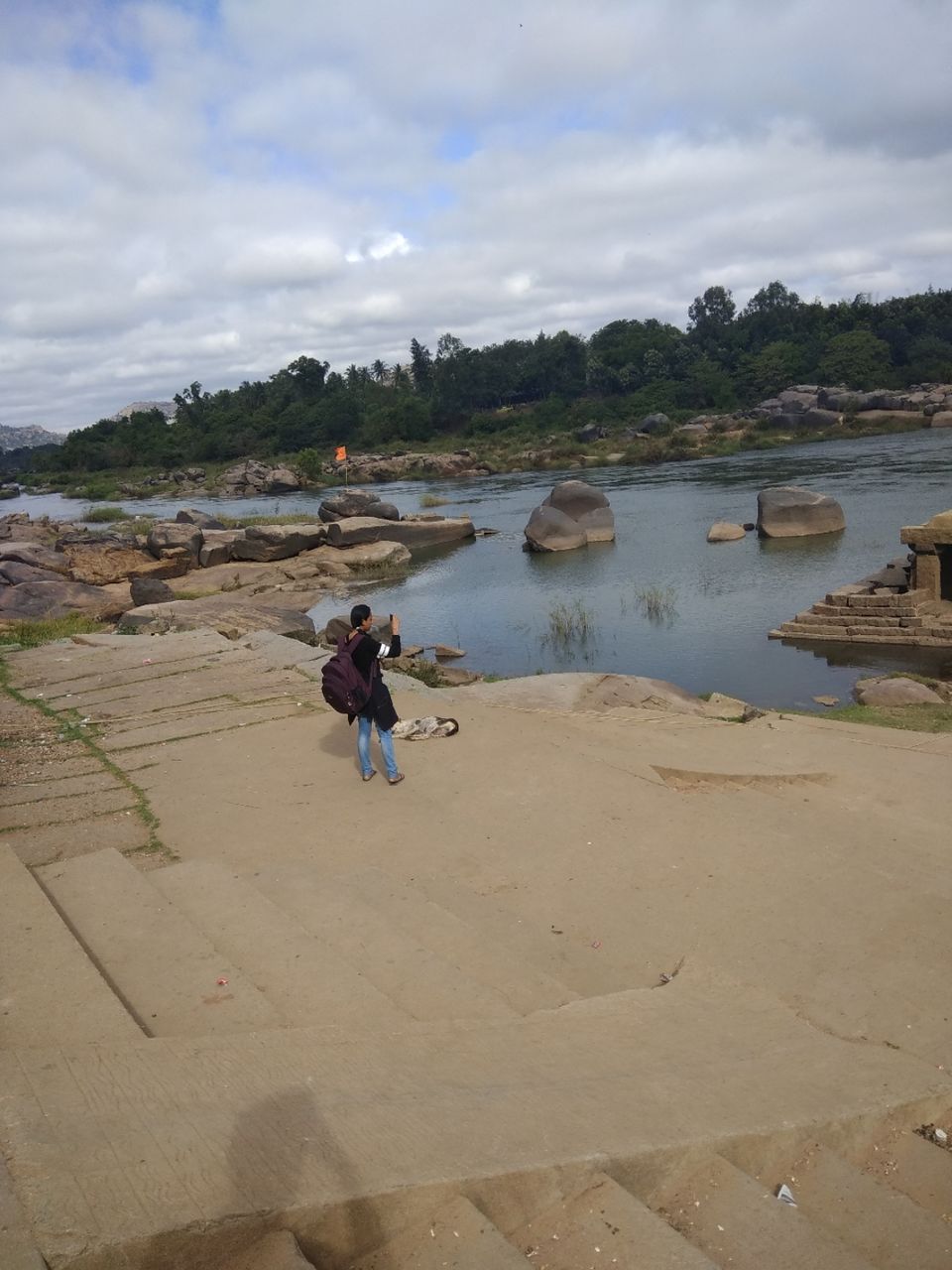 After 30 minutes of waiting, we got a boat. Several foreign tourists were also with us and they were very excited to cross this river in a boat. Although, Taniya is freak out of water, she managed the ride smoothly 😁
In Hampi you can find several hotels and restaurants for lodging and fooding. They are offering you a pleasant stay with nature for a consideration of few bucks. You can negotiate with them if you have not booked the hotel online. Hampi is nowadays very popular after its declaration of 'World heritage site' by United Nations. So, the season is not a matter here. The hotels are most of the time having full of guests. However, we managed a cottage in a nearby hotel. This cottage is surrounded by full of trees. Having one bed, one small bathroom, a mirror, a small bulb and a fan. You can avail hot water by asking from the caretakers. No TV is available in any of these cottages. But I bet if you want to have some chitchat or a conversation with a beer and with some English rock or jazz, you can manage without any TV entertainment. But you can access internet for free in these hotels. So, do not worry for your Game of Thrones episodes. 😁The ambience of these hotels are really made for you to relax and calm your mind for some days. There dine in spaces are the attraction. Small ground table surrouned by mattresses and cushions which will give you a home comfort. Low lights and a beautiful interior will give you that night charm which you will never forget.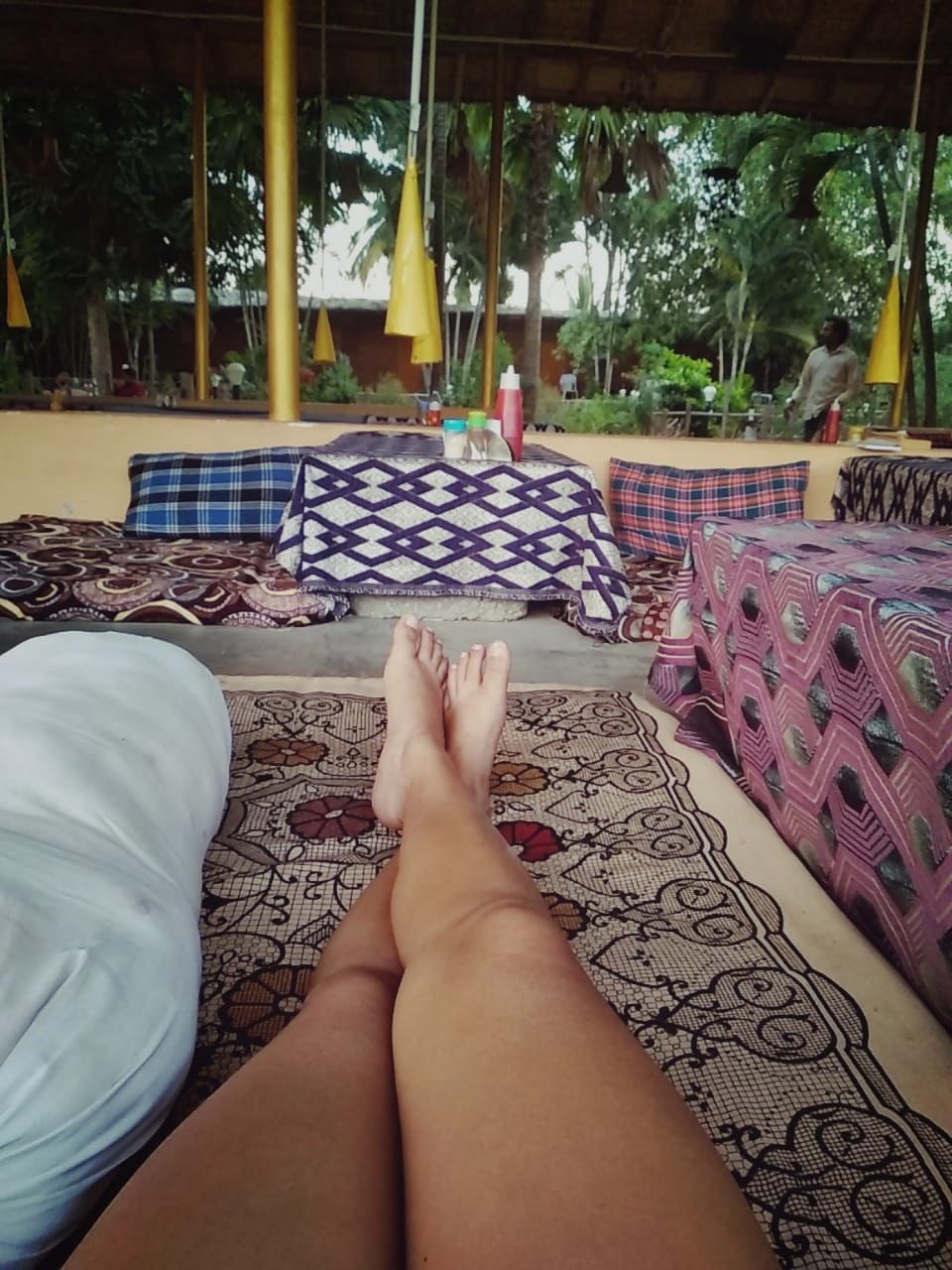 Our day 1 was full of activities. After took a bath, we headed for the breakfast. They serve all types of food items including Indian, Continental, Chinese etc. You can also get Indian meals as per availability in the restaurant kitchen.
#Suggested to try some delicious foreign dishes as the chef's are really awesome here#
After having breakfast, we rented a scooter for exploring the nearby areas. You can also rent a Royal Enfield or any bikes or mofets or cycles.
#Suggusted to negotiate with the lender before taking keys.#
We got our sctoor from the guest house only. No helmet is required for the roads 😁. Licenses are also not required (But please follow the traffic rules).You can avail these scooters by submitting any of your ID proof.
#Please ride cautiously, as the roads are not only having traffic vehicles, also have lots of domestic animals.#
Our first destination was Sanapur Lake. It's almost 30 -45 minutes ride from the guest house. The roads are very smooth here, surrounded by small hills and full of green. You can use Google map to find the exact location. The size of this lake is huge. Also surrounded by hills. It's a creation of nature which will give you a thrilling experience. You can enjoy Coracle boat ride here. We have done this boat ride for the first time and seriously enjoyed a lot. If you have not done this yet, suggested to take a ride.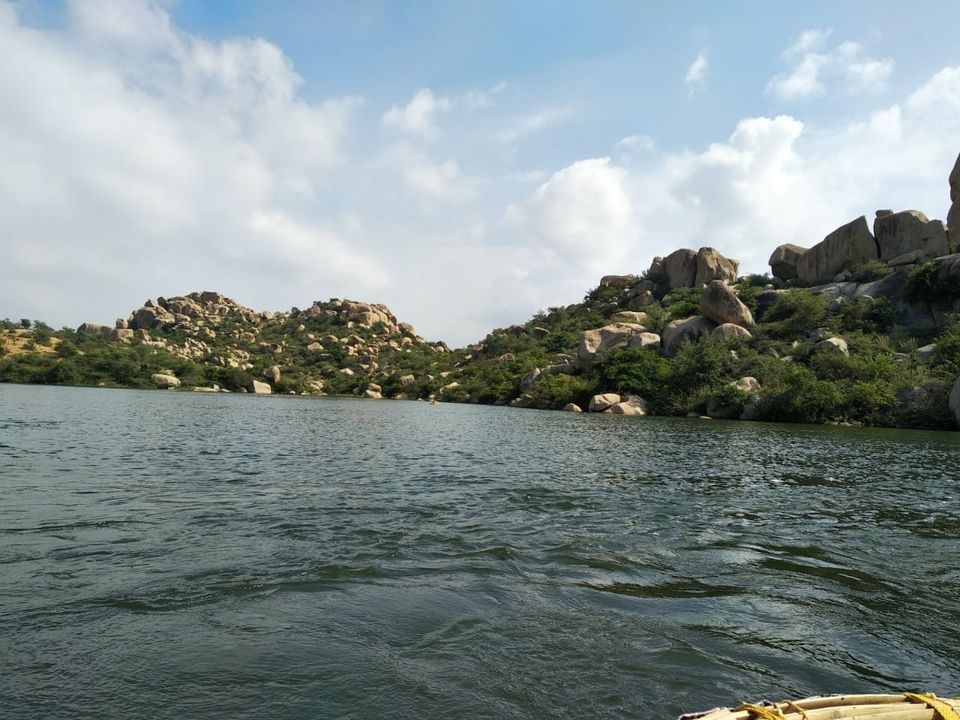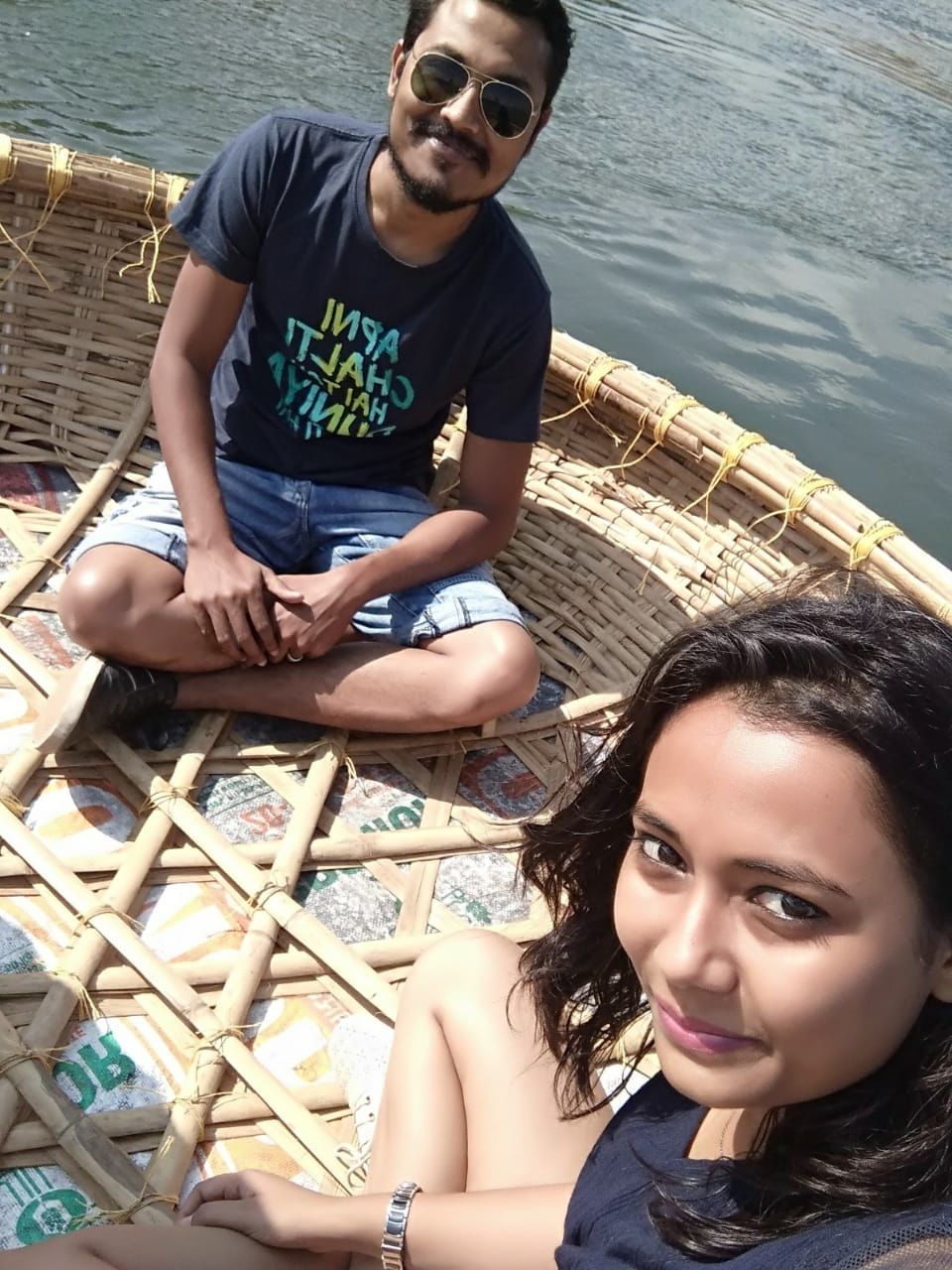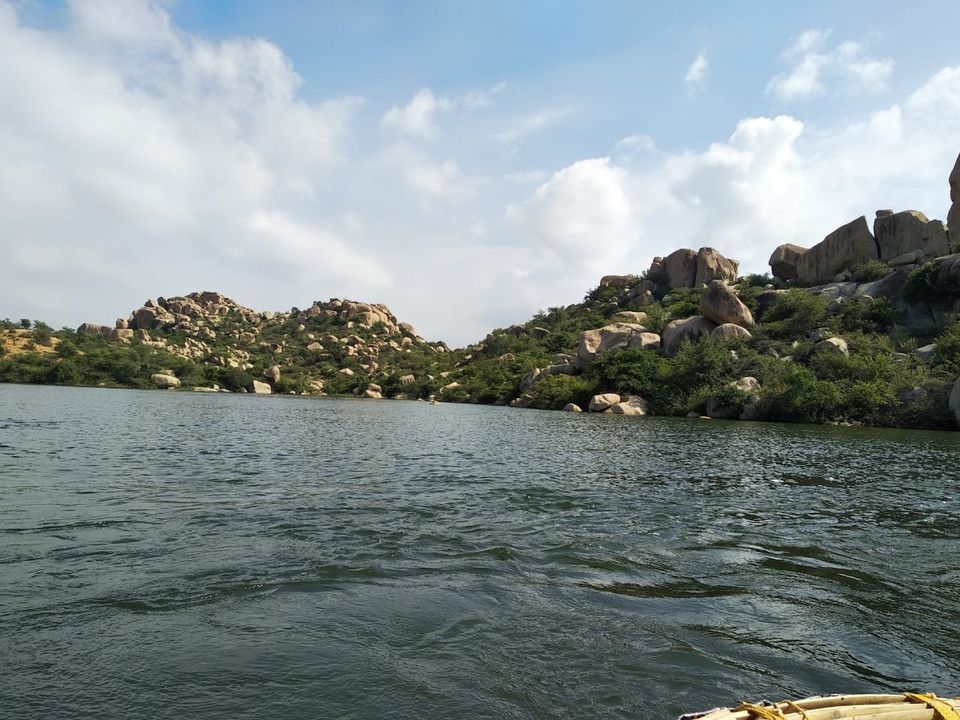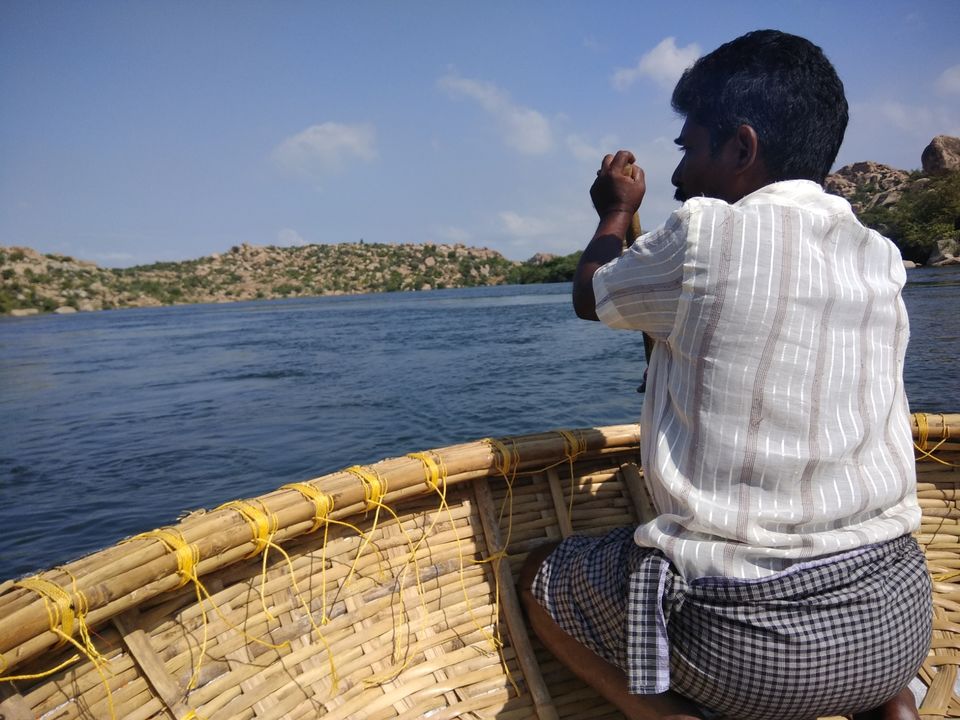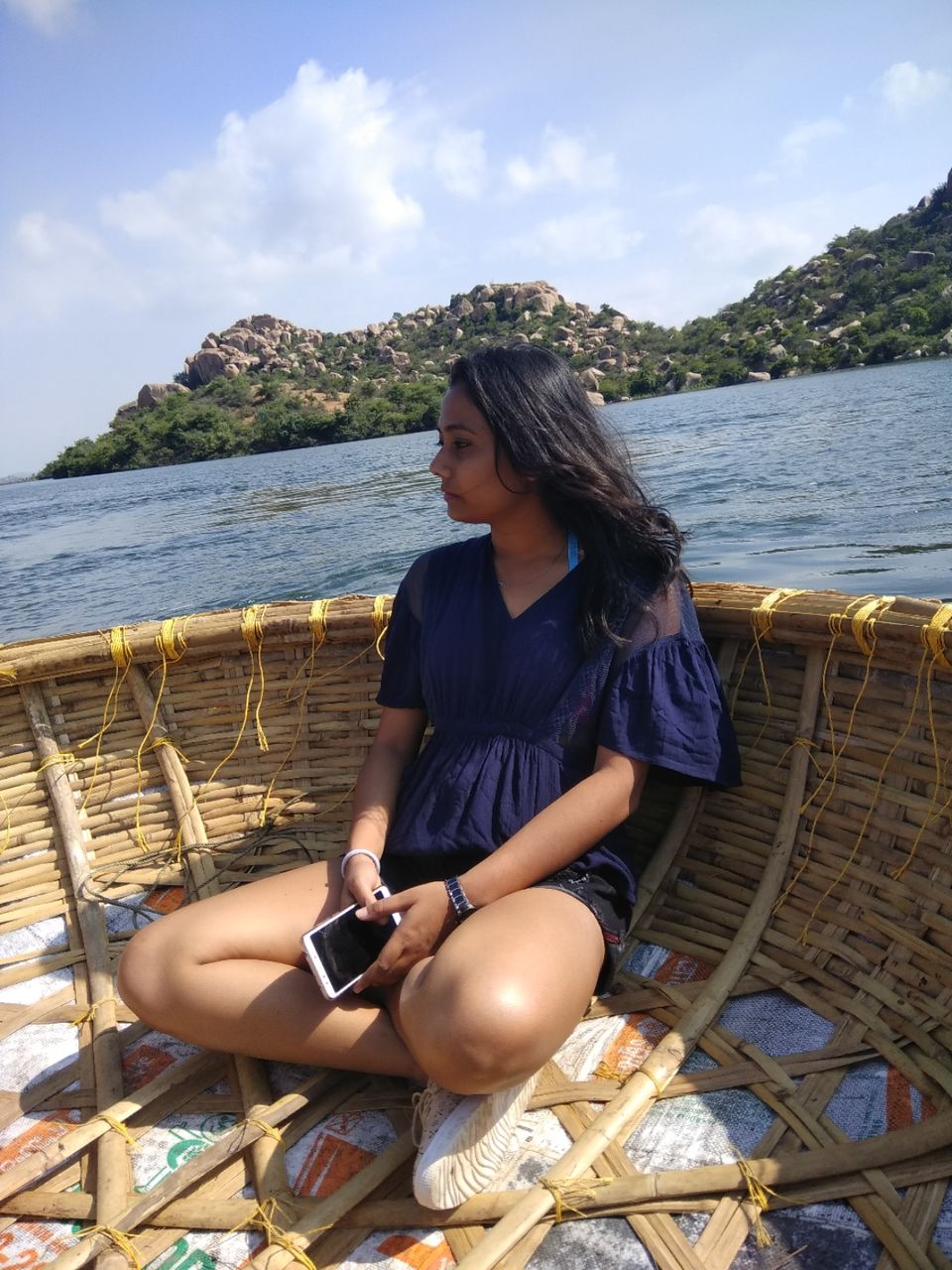 Along with the boat ride, you can click some amazing views of this lake. After Spending some time here, we headed for the lunch.
You can find several cafes in nearby areas for lunch or some drinks.
#DO NOT DRINK AND DRIVE for your own safety in road. Also, roads are not good in some of the areas and traffic is moving rally fast#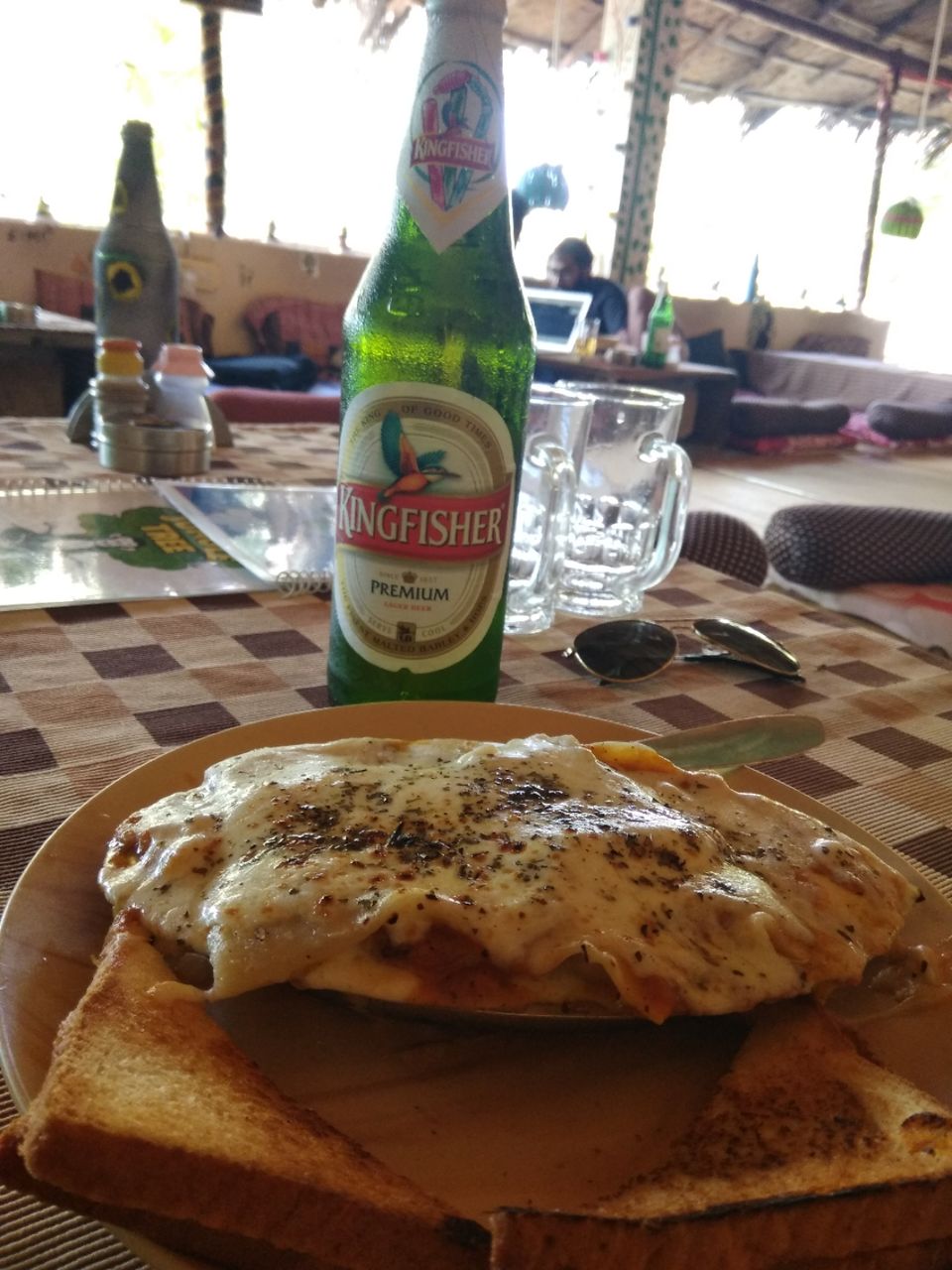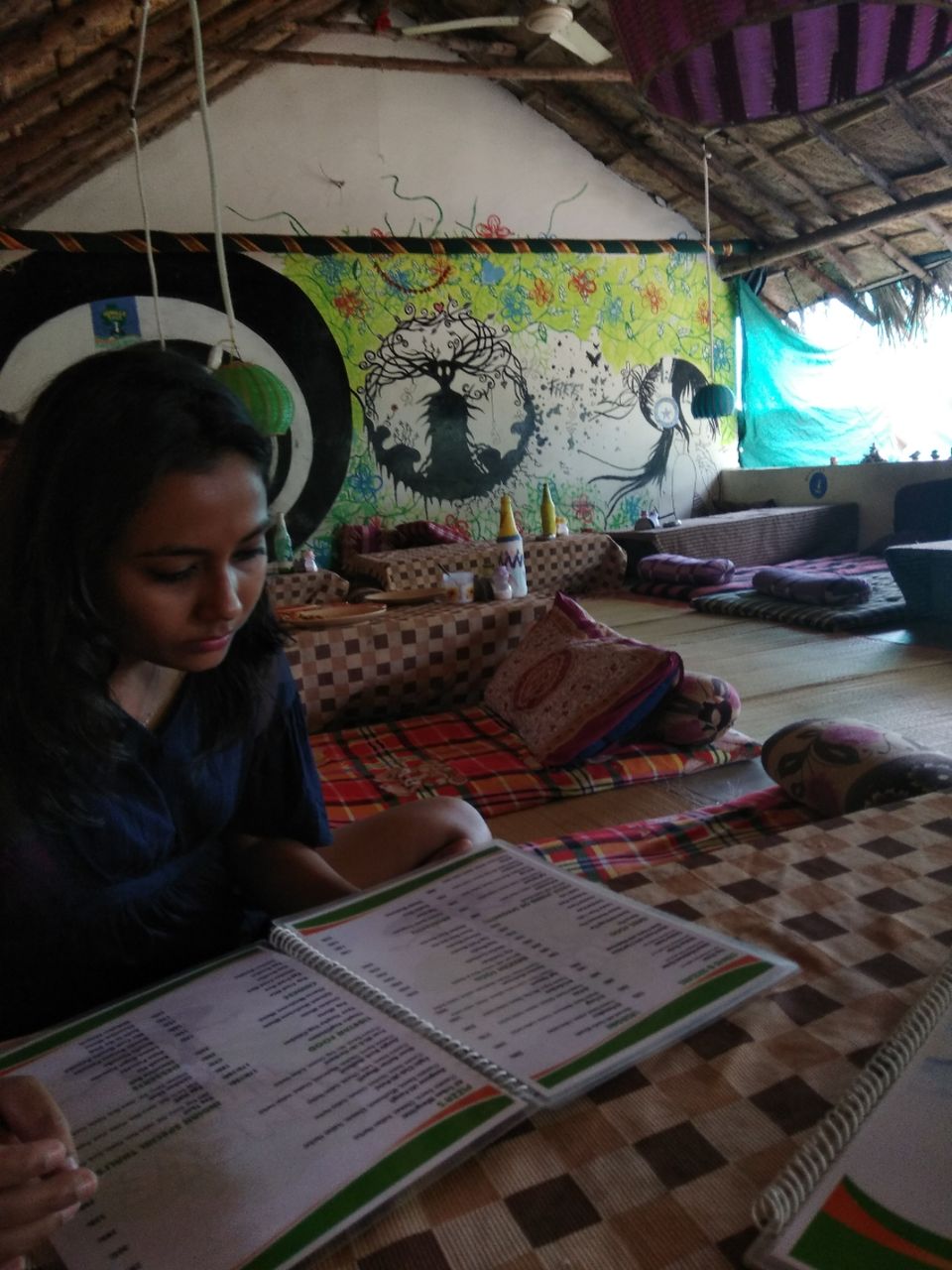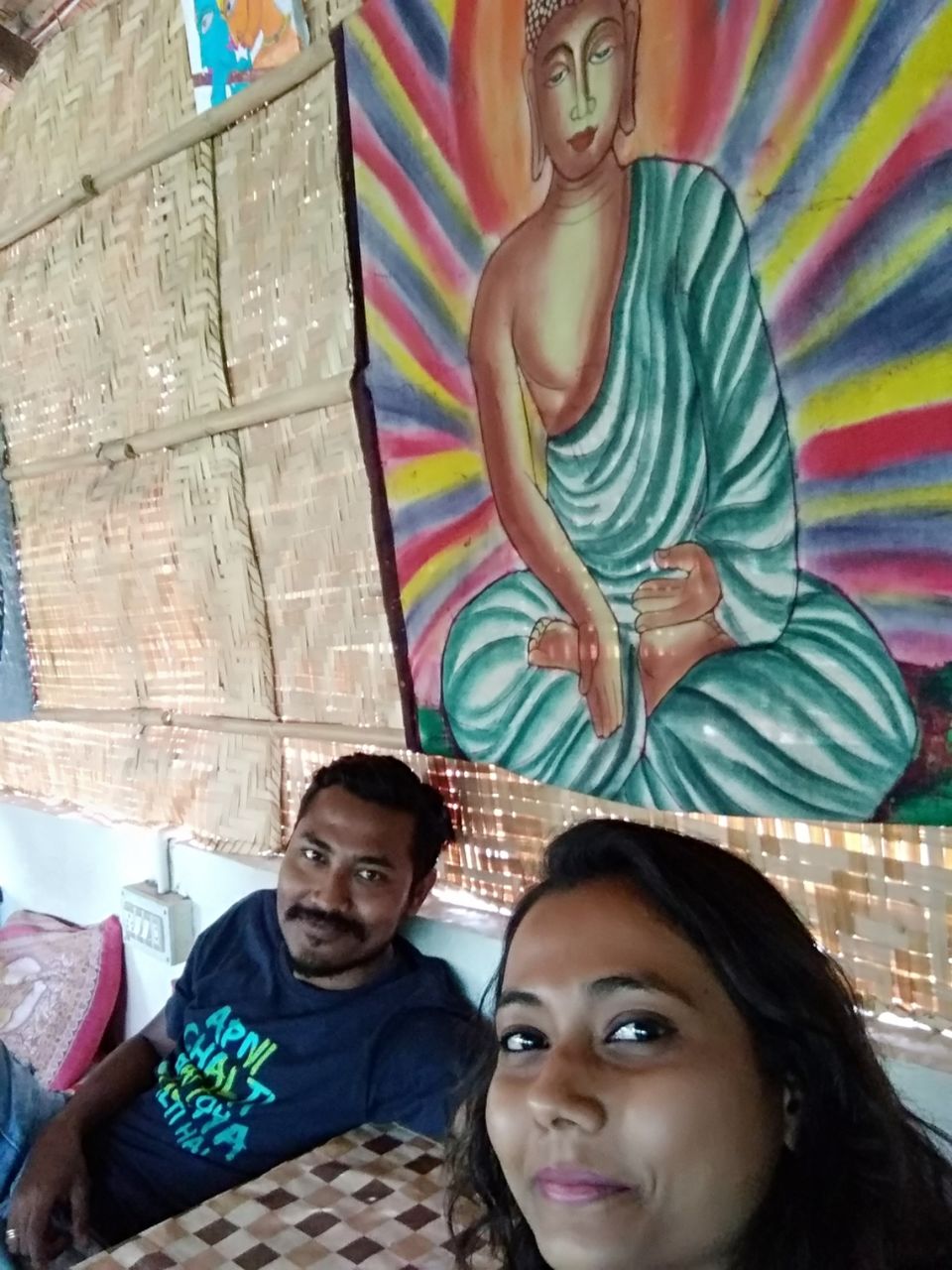 After lunch, we headed for our hotel and ended up our day @ the hotel restaurant. At night, this restaurant felt us a shy of releif at the end of our Day 1.
We started around 10 o clock this morning. We have no plans but found a Hidden Jewel in nearby areas. Nava Brindavan,  a ruined temple situated in a remote place from the roadside. You can reach there only by boat.
#You can avail these boats on sharing basis only#
It was around 30 minutes ride from our hotel. After 45 minutes of waiting, the boat was started. This boat journey was really awesome. You can feel the cool breeze, along with the awesome views.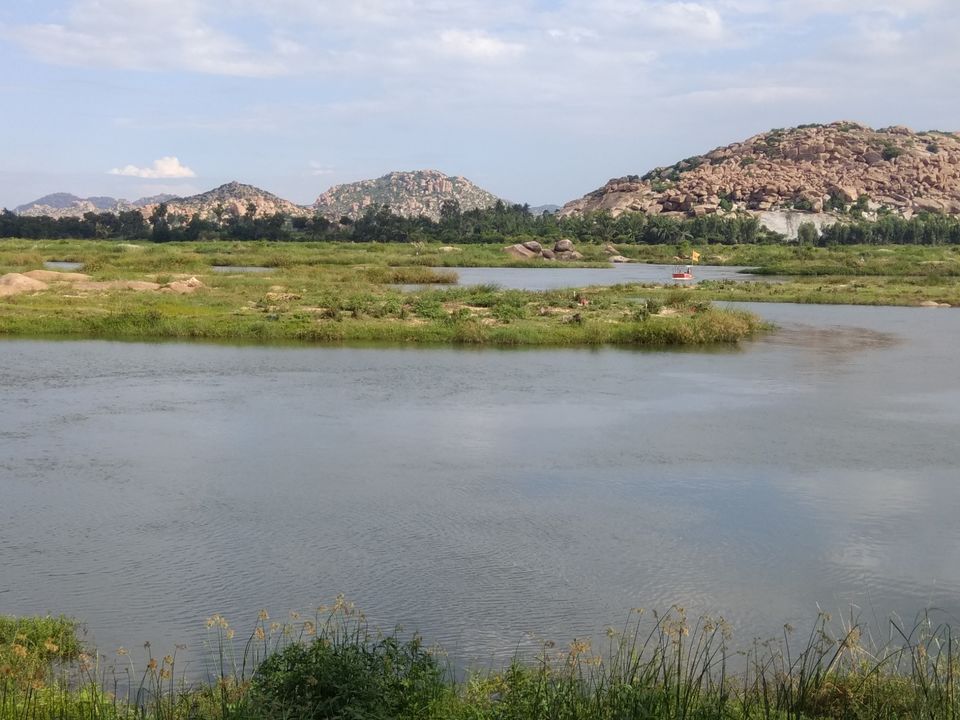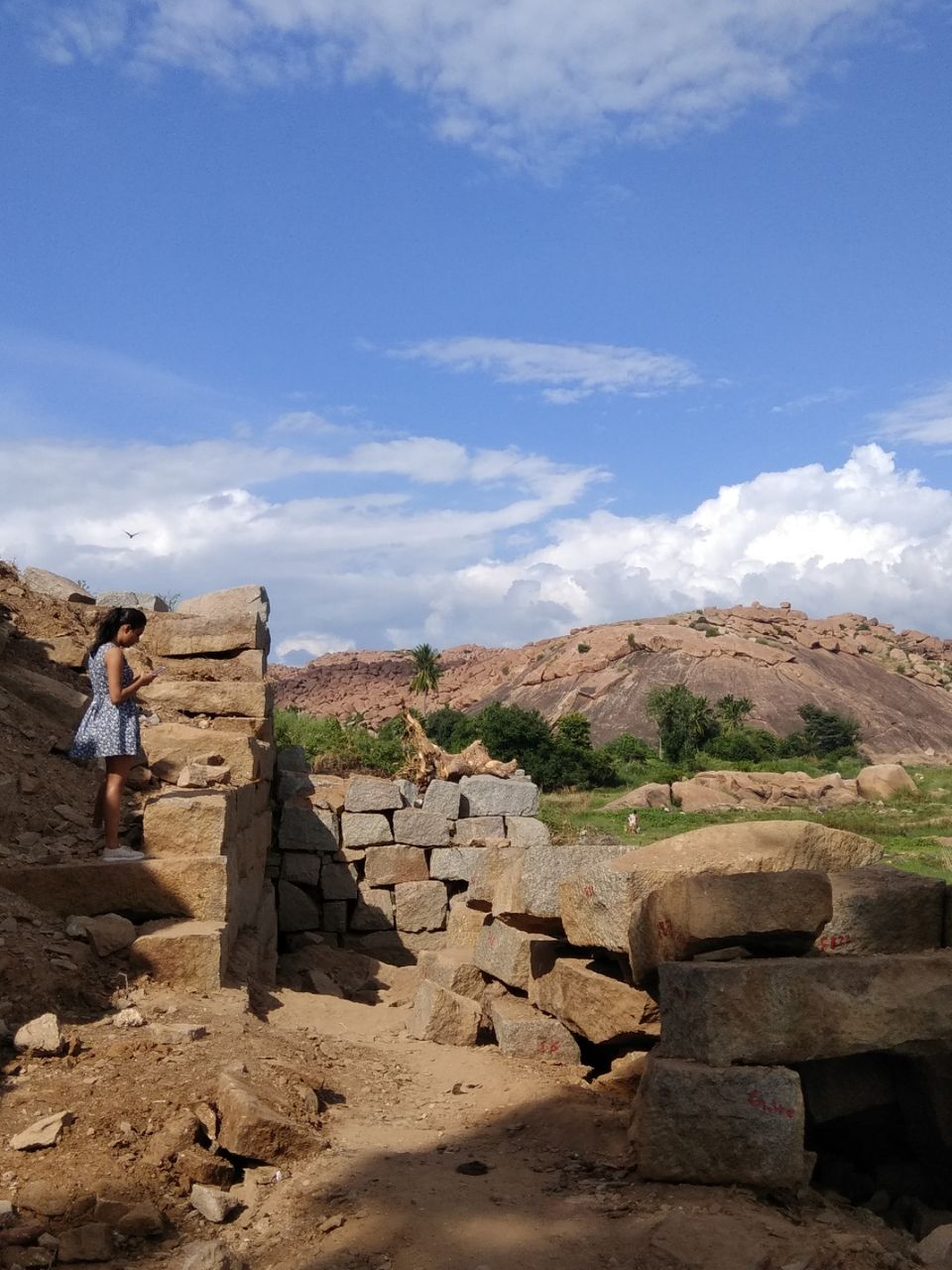 This temple has many stories. You can ask Google for the history. Be prepare for a strange ritual over here. Men's can't get here with clothes on upper body. 😁 Also, all should be bare feeted.
We explored the surroundings, along with the temple and it was really a thrilling experience.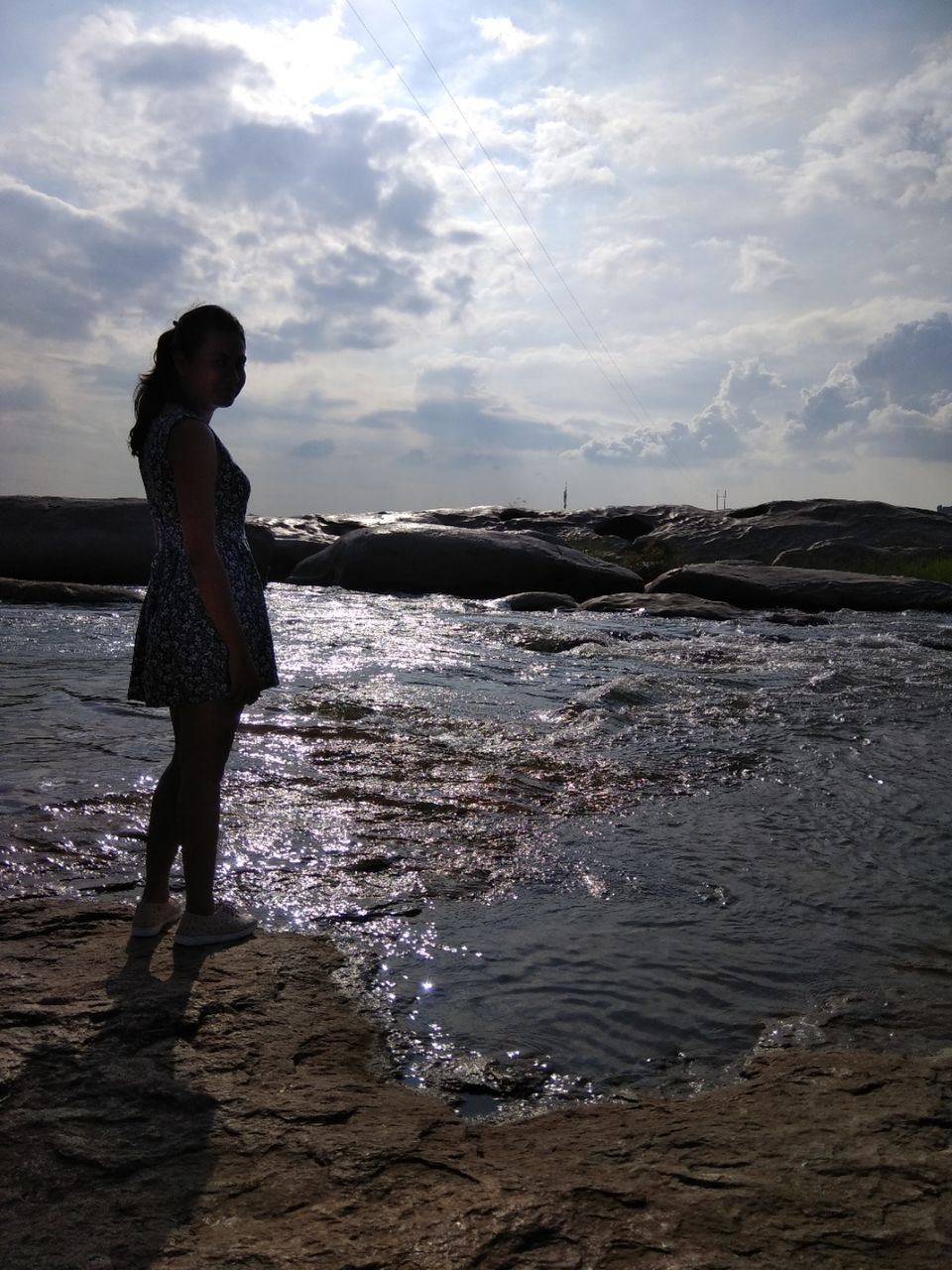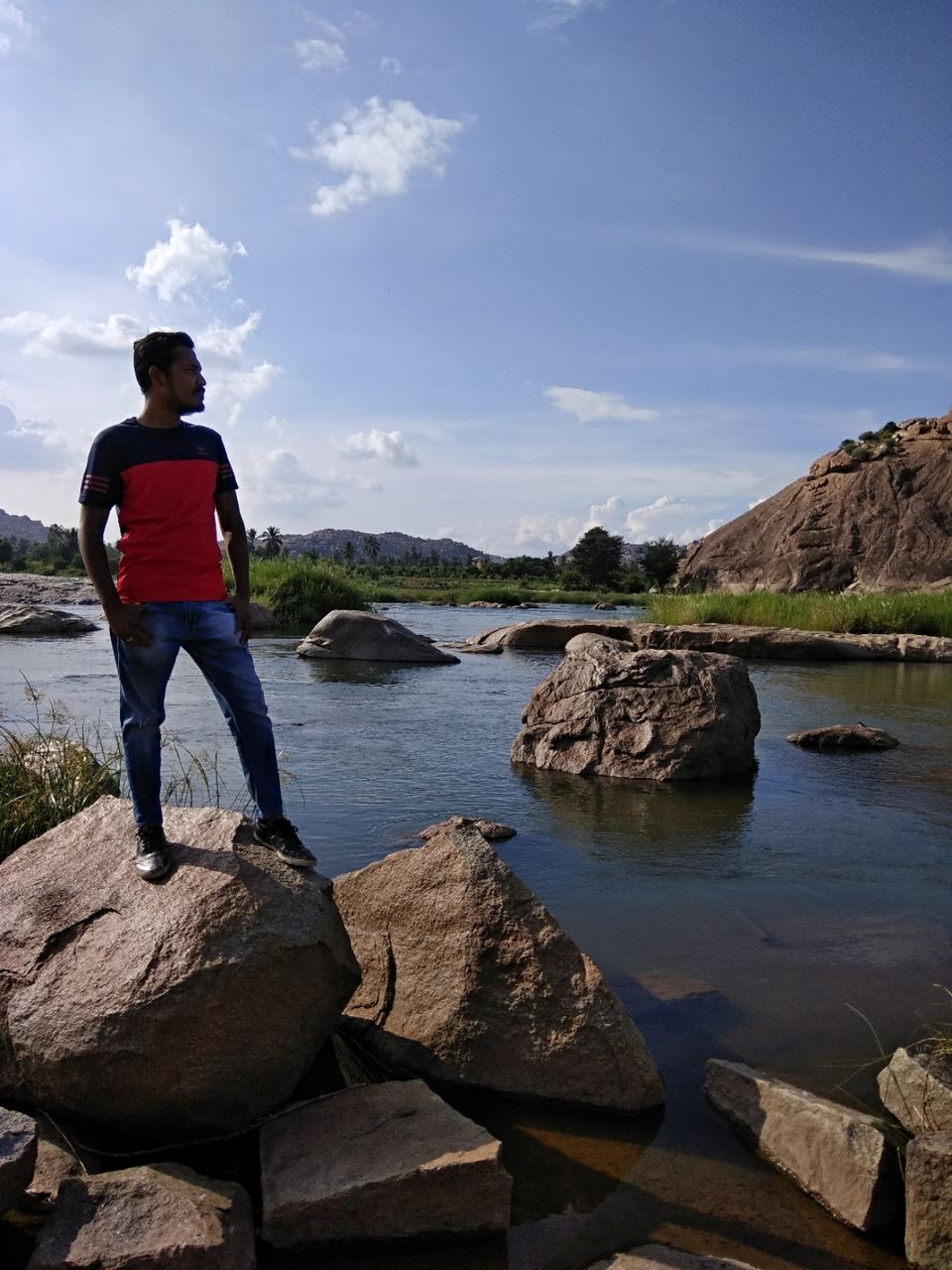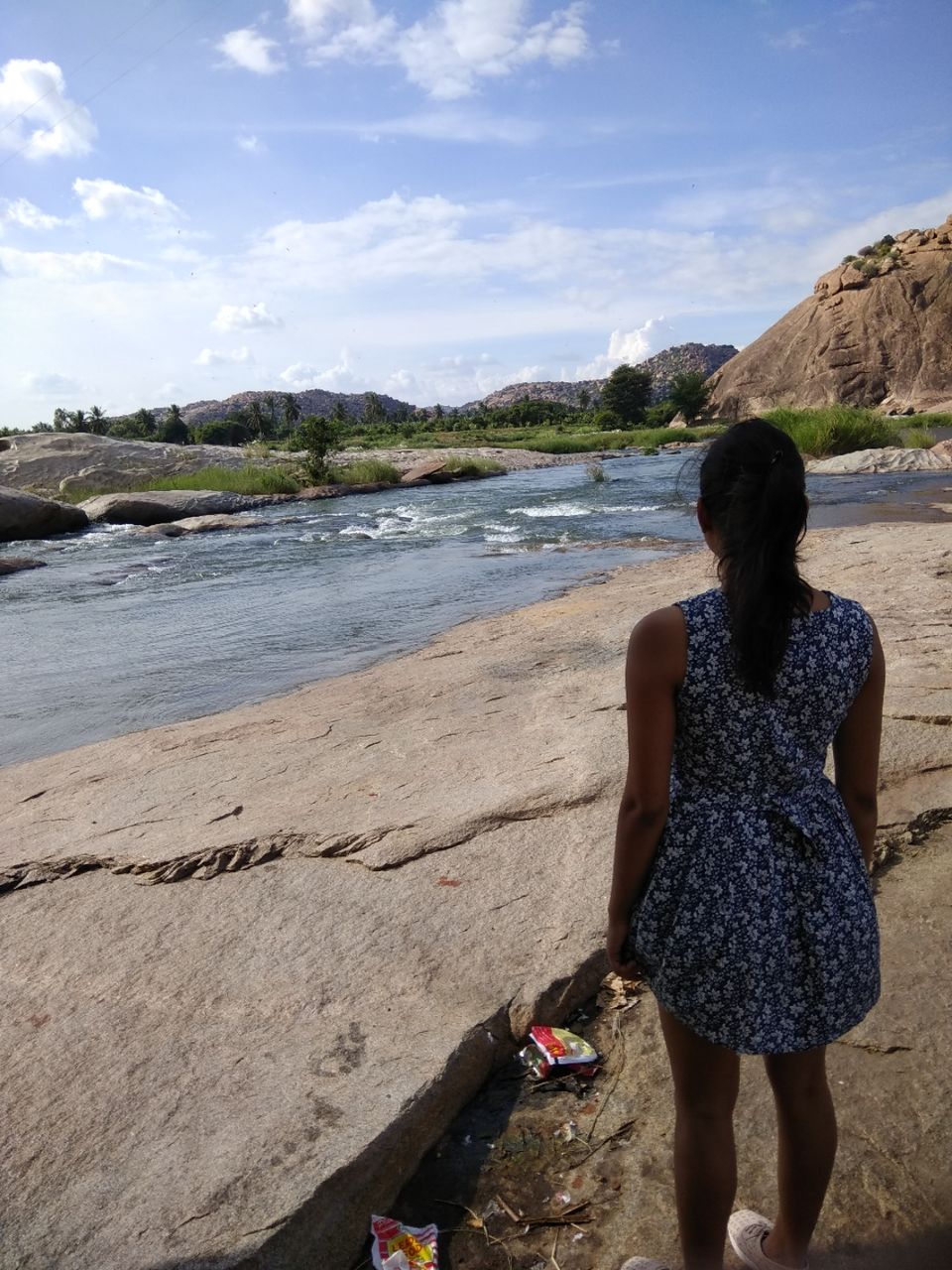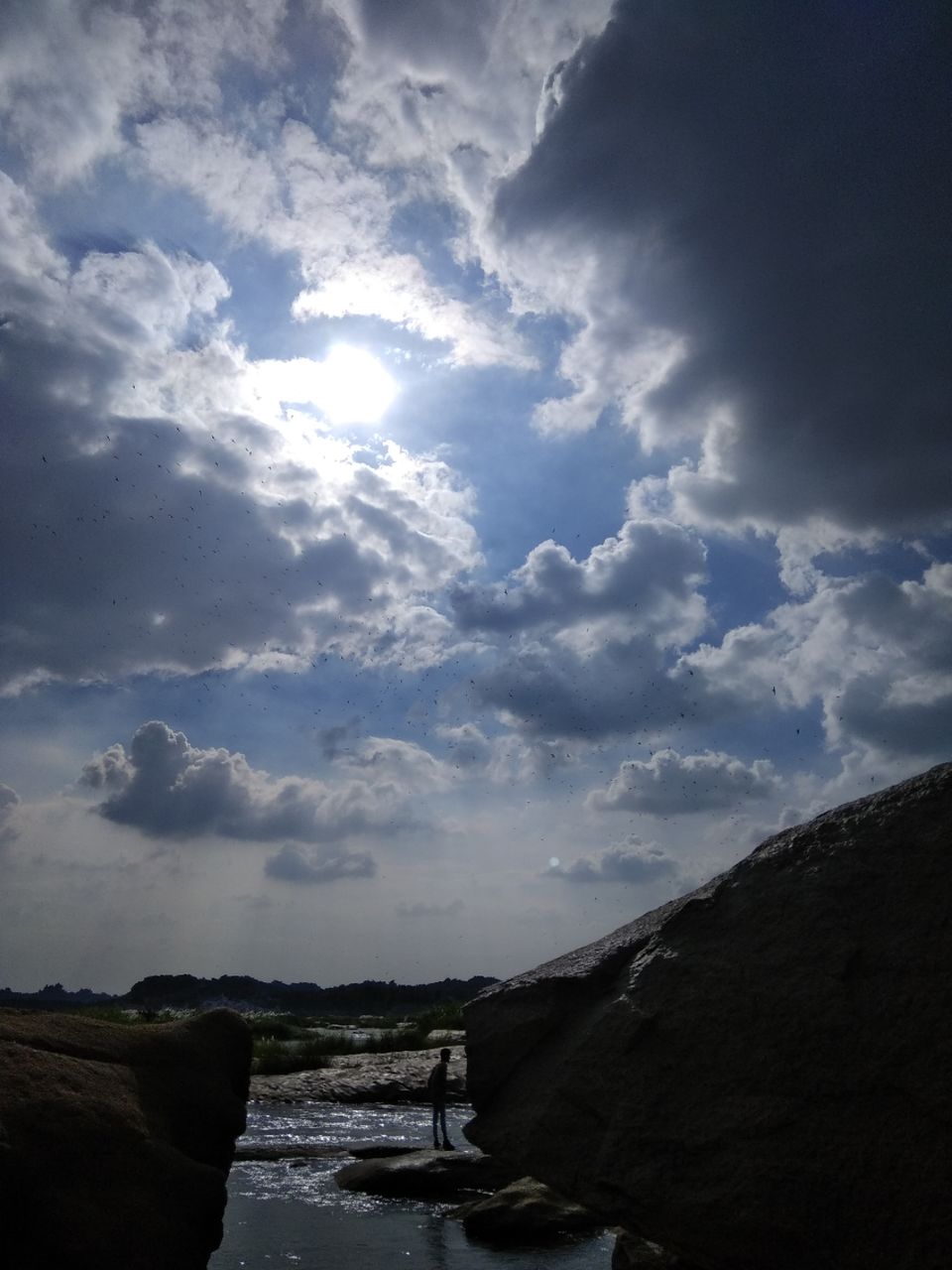 After Nava Brindavan, we finished our Day 2 with the same activities as Day 1.
On day 3, we left Hampi and started for Hospet bus stop. From there our bus was waiting for Hyderabad on next morning.
.
.
If you want to take some rest from your daily life, you can come here with our plan. We are taking full responsibility of your relaxation 😂
.
Travel with us or take a tour of our channels listed below ⬇️
Instagram 👉 follow "Let's go!" for more recent updates
You tube 👉 https://youtu.be/ejrt5Gmx7ss (take a tour of our video and if you like please like & subscribe it.)
............Thank you for reading & Let's go for a vacation.......