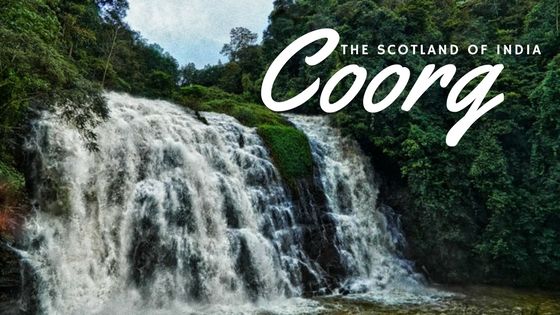 Coorg or Kodagu is a place that tourist often escape to when in search for a calm, pleasant, and scenic environment. It is an astonishing land located in the heart of the southern Indian peninsula. Blessed with amazingly natural landscapes and greenery, Coorg is just like heaven; well it is heaven.
Dense forests, scenic waterfalls, and acres of lush coffee plantations; a place where the fresh aroma of coffee and spices heighten your senses and take your breath away. This is Coorg. This is the Scotland of India. This destination is one of the most popular and widely visited hill stations in South India. additionally, Coorg is not only famous because of its scenic views but also is known for its rich culture and historical past. This destination was under the rule of many dynasties such as Changalvas, Cholas, Gangas, Hoysalas, Kadambas, and Pandyas. Thus, this is how Coorg gets it unique and rich culture from. Moreover, the history and nature of Coorg is reflected in no place better than its administrative capital, Madikeri. This town is home to some spectacular views, several waterfalls, temples, forts, lush forests and plantations, and more.

Coorg has a very modest climate all year round, with temperatures ranging from 19 to 34 degrees in summers to 14 to 29 degrees in winters. Thus, you will find people from all over the country flocking to this destination without much thought. Getting in Coorg is kind of feasible. The nearest domestic airport is the Mangalore International Airport that is about 160kms away while the Bengaluru international airport is 265kms away. You shall find many domestic cheap flights available to this destination. Opting for flights from the domestic airport seems more convenient on account of its distance.
Apart from all of this, Coorg is also known for its great tourist spots that attract thousands of people every year. Tadiandamol, Pushpagiri, and Brahmagiri peaks are a great option for treks, and are also surrounded by scenic views. Madikeri Fort is yet another famous location at this destination. It was Tipu Sultan's Fort that has been converted into the district commissioner's office and a colonial church which houses a museum. Also, Abbey Falls are a sight to behold in Coorg especially during the rains. If you're travelling with family and kids, then the Nagarhole National Park is a must-visit. While all of these places might sound interesting, visiting coffee plantations in Coorg is the icing on the cake. Every avid coffee drinker comes to Coorg in search for this. Plantation Tours are a great way to learn about the history and art of your favourite drink. When it comes to accommodation, Coorg doesn't lag behind. You will find some premium hotels that offer all the possible amenities that make your holiday a pleasant one. The food at this destination too is mouth-watering.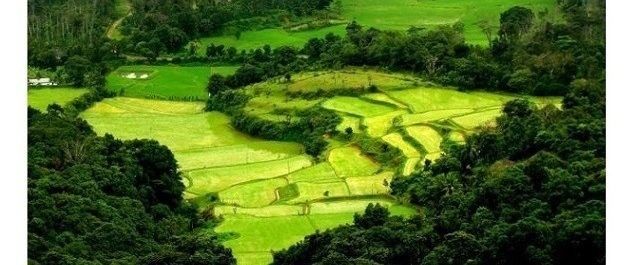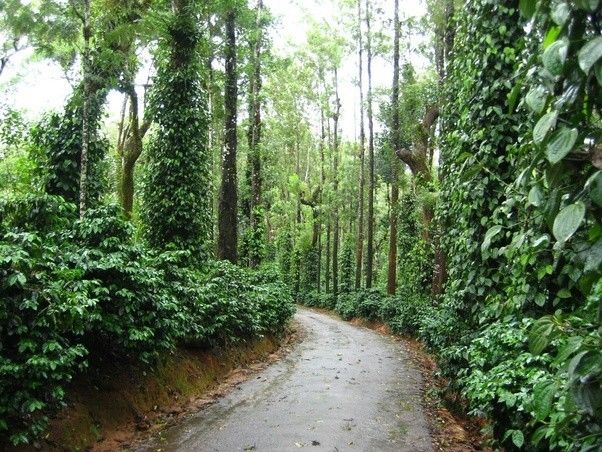 So, the next time you're confused about choosing a place for a vacation, just book a flight to Coorg and relax. It is a place that offers just about everything. And most of all, it gets you closer to nature.
Also Read: Can You Live Without Travelling?