Forget the Atlantic road Norway or Ticlio pass Peru: take a drive from Goa to Chikkamagaluru via Dharmasthala. From open road to hairpin curves, serene ocean to breezy mountains this route has it all. This route is great if you enjoy long drives.
Goa to Chikkamagaluru, a 470-odd km drive, we three of us started from Goa around 1 p.m. and reached Karwar at 4.30 p.m. took a break to have evening tea at Kamat Plus Veg Restaurant Karwar. If you are travelling in this route then you must stop and taste some authentic South Indian food before you continue your journey.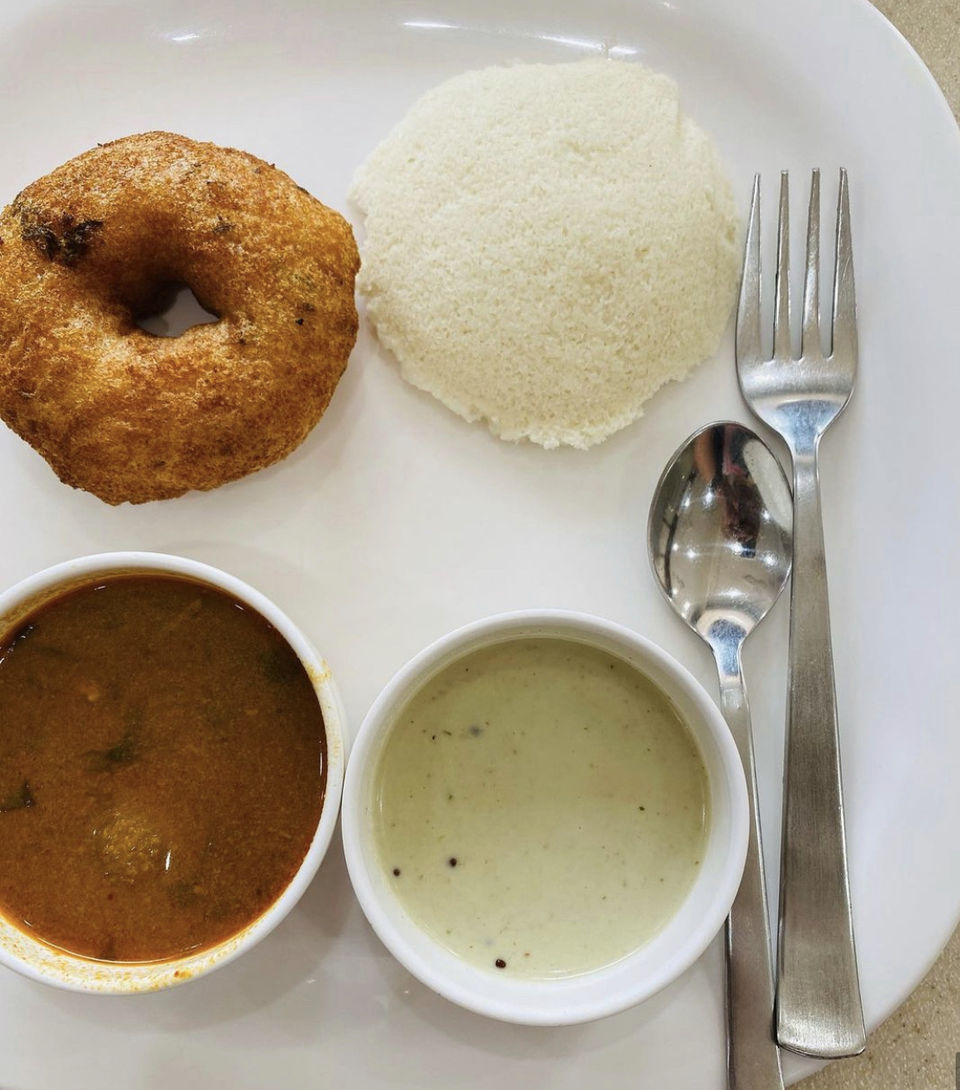 Around 5.30 p.m. we left from Karwar to Dharmasthala. We reached Hotel Aditya View, Dharmasthala around 10.30 p.m. (Route: Karwar – manipal – Belthangady- Dharmasthala). Quite starving, had dinner and slept early to start next day early.
Day 2: awoke around 4 a.m., got ready, and left the hotel at 5:30 a.m. to visit the Sri Kshetra Dharmasthala Manjunatha Swamy Temple. After an hour of waiting in queue, we received auspicious sight of deity (darshana) about 6.30 a.m. After enjoying a delicious South Indian breakfast at Aditya view hotel left to visit Kukke Sri Subramanya Swami Temple. Arrived at the temple around 9.20 a.m., had a darshana, then returned to Aditya View. Around 11.30 a.m., checked out of the hotel and left for Hornadu (Route: Ujire – Charmady – Mudigere).
Review about hotel Aditya View: an excellent hotel with a lovely view. Clean and sanitary lodgings. Good crew.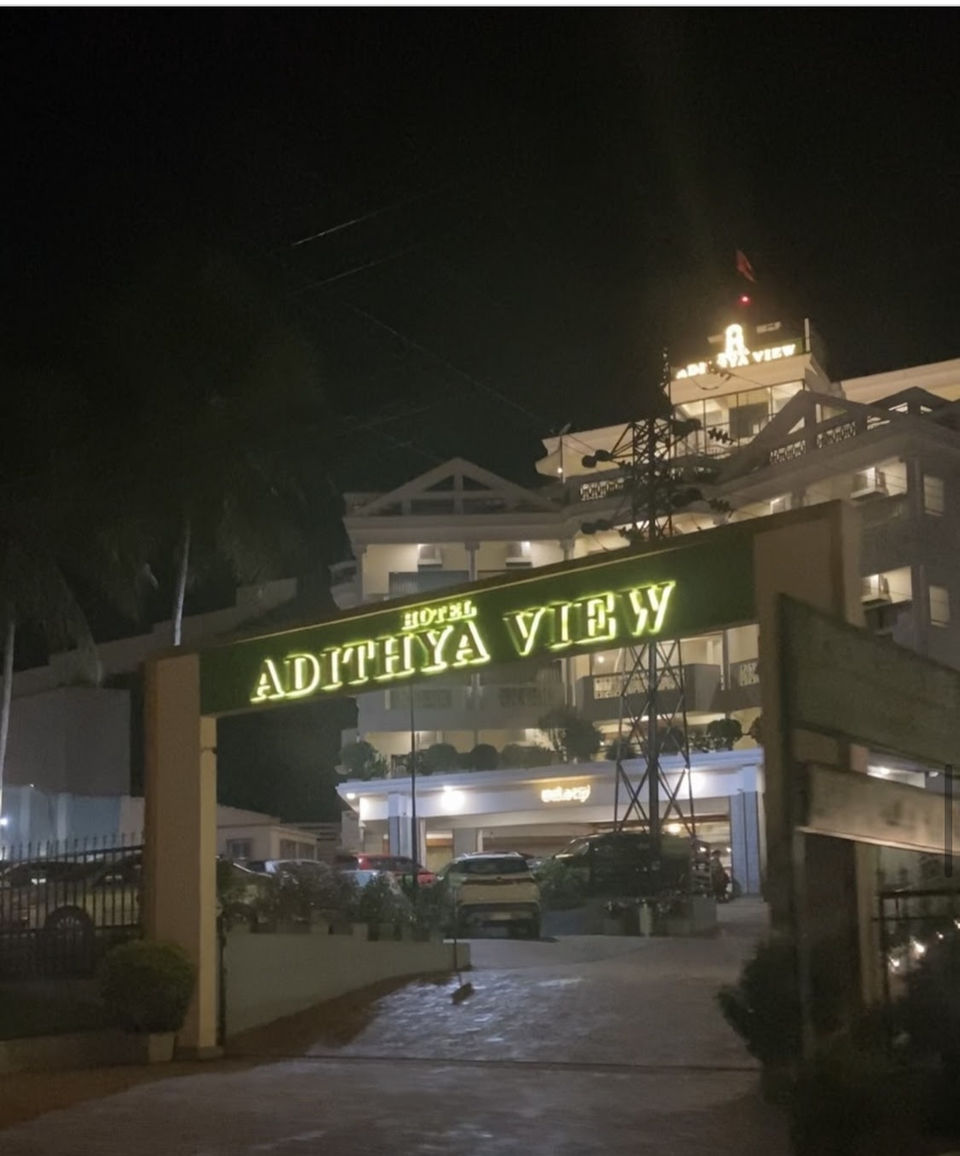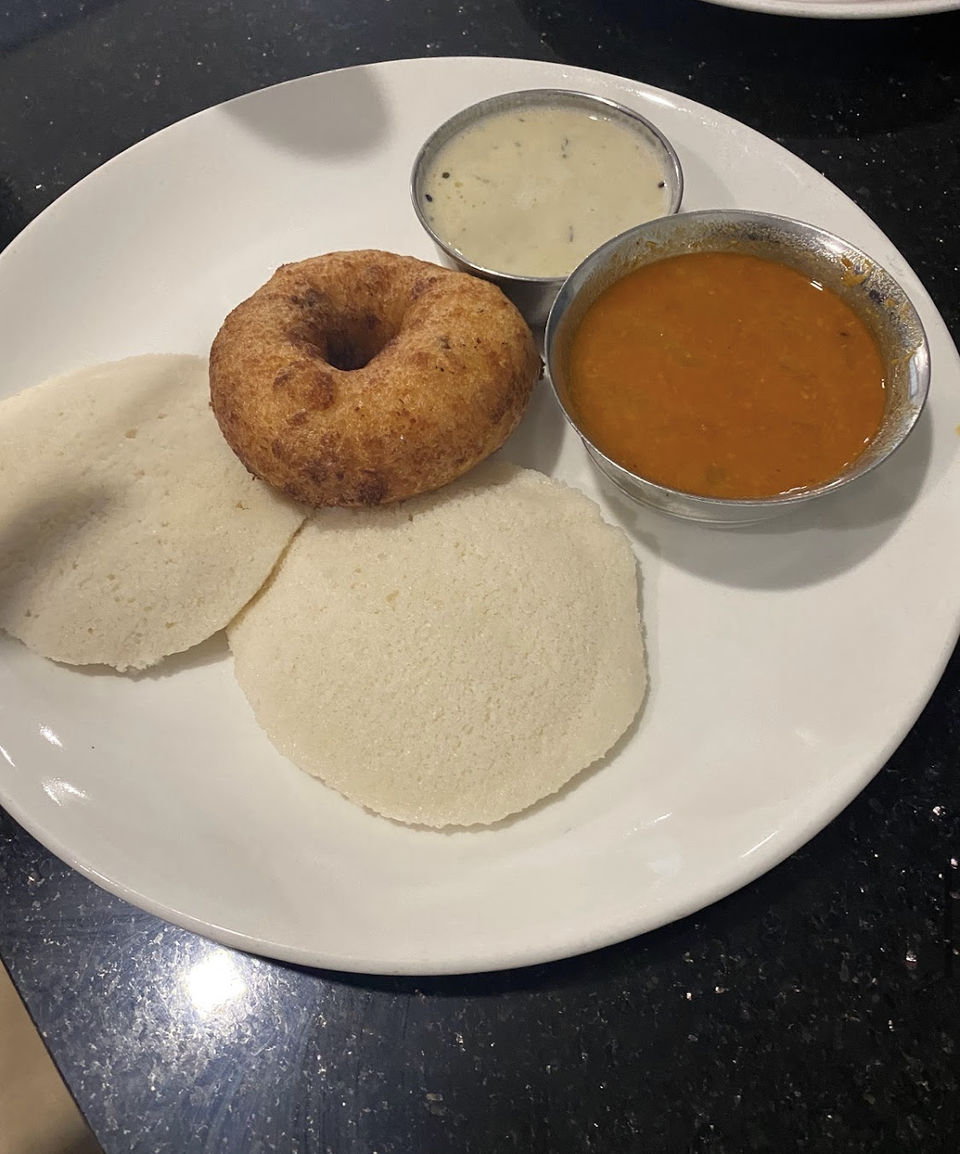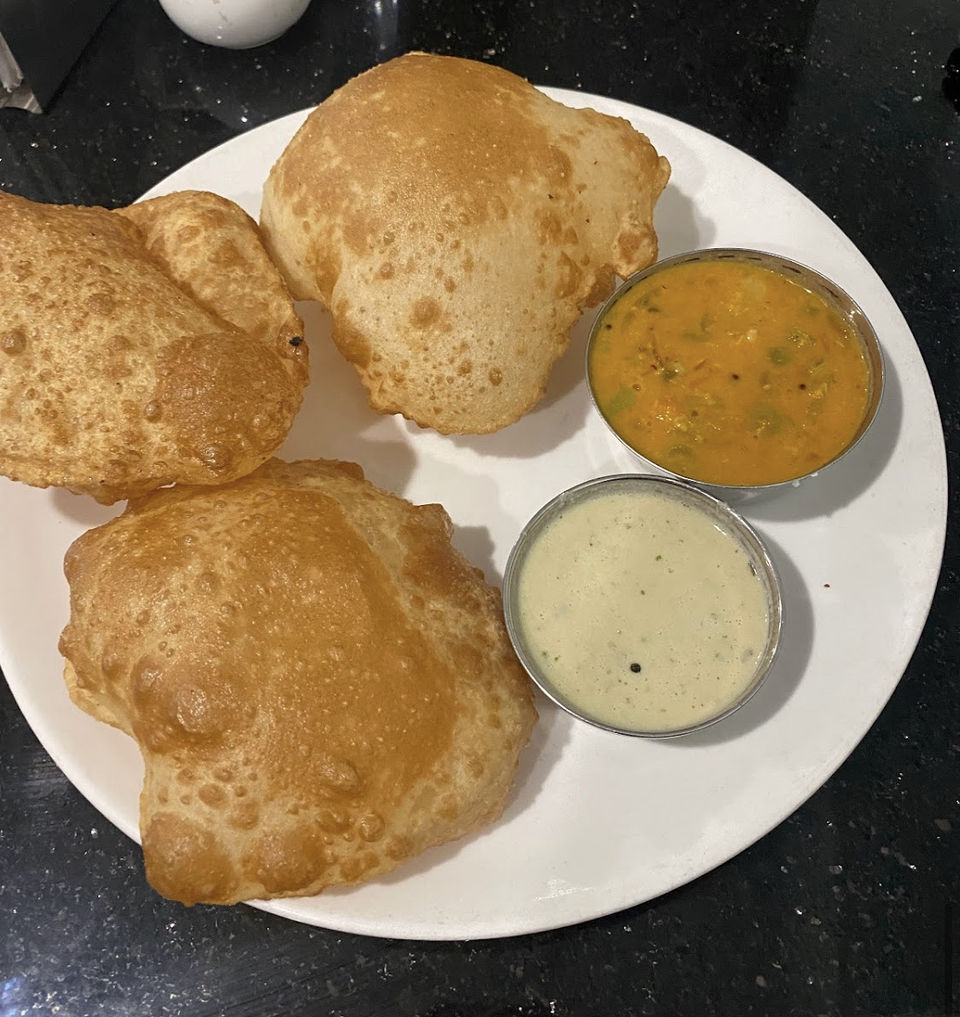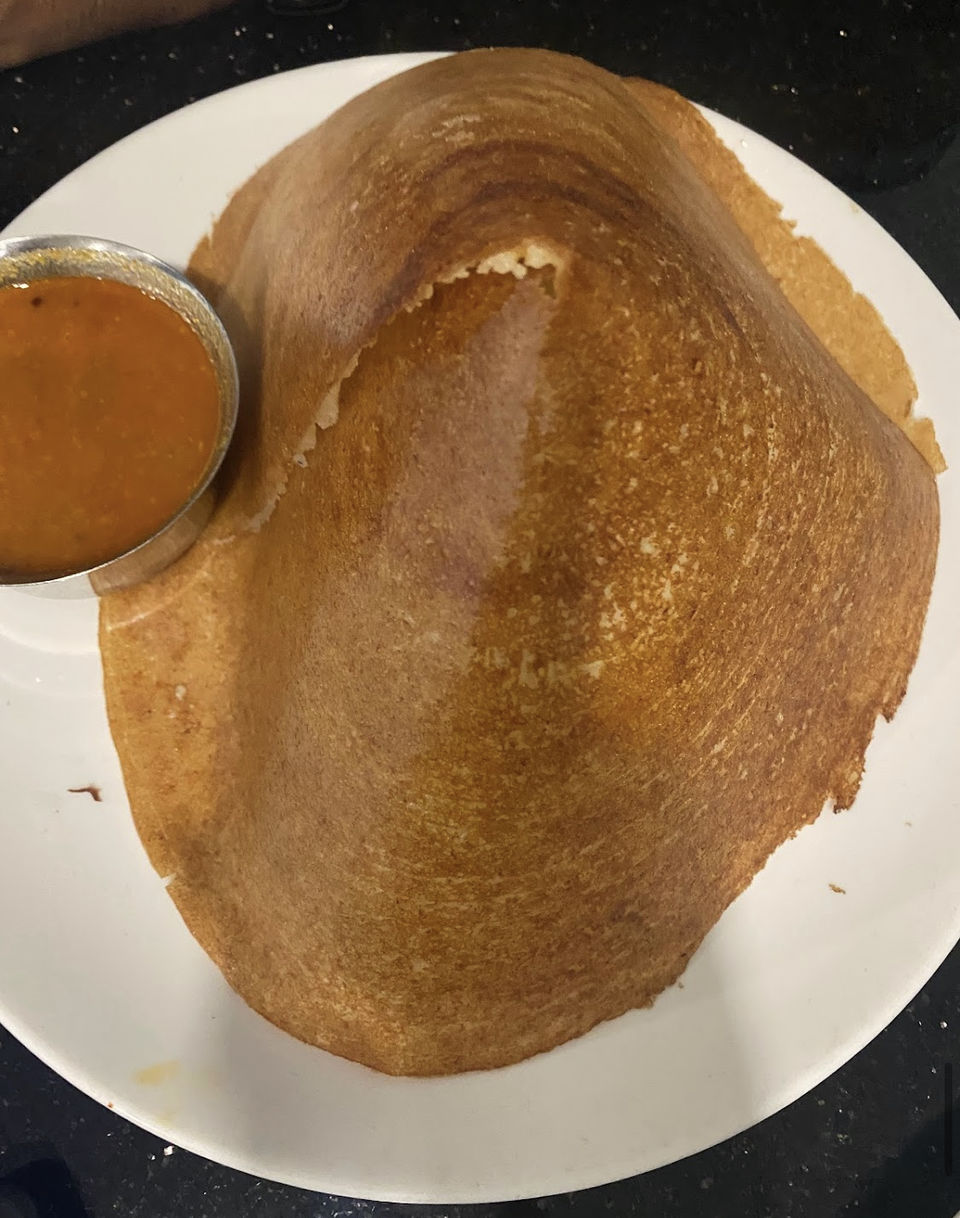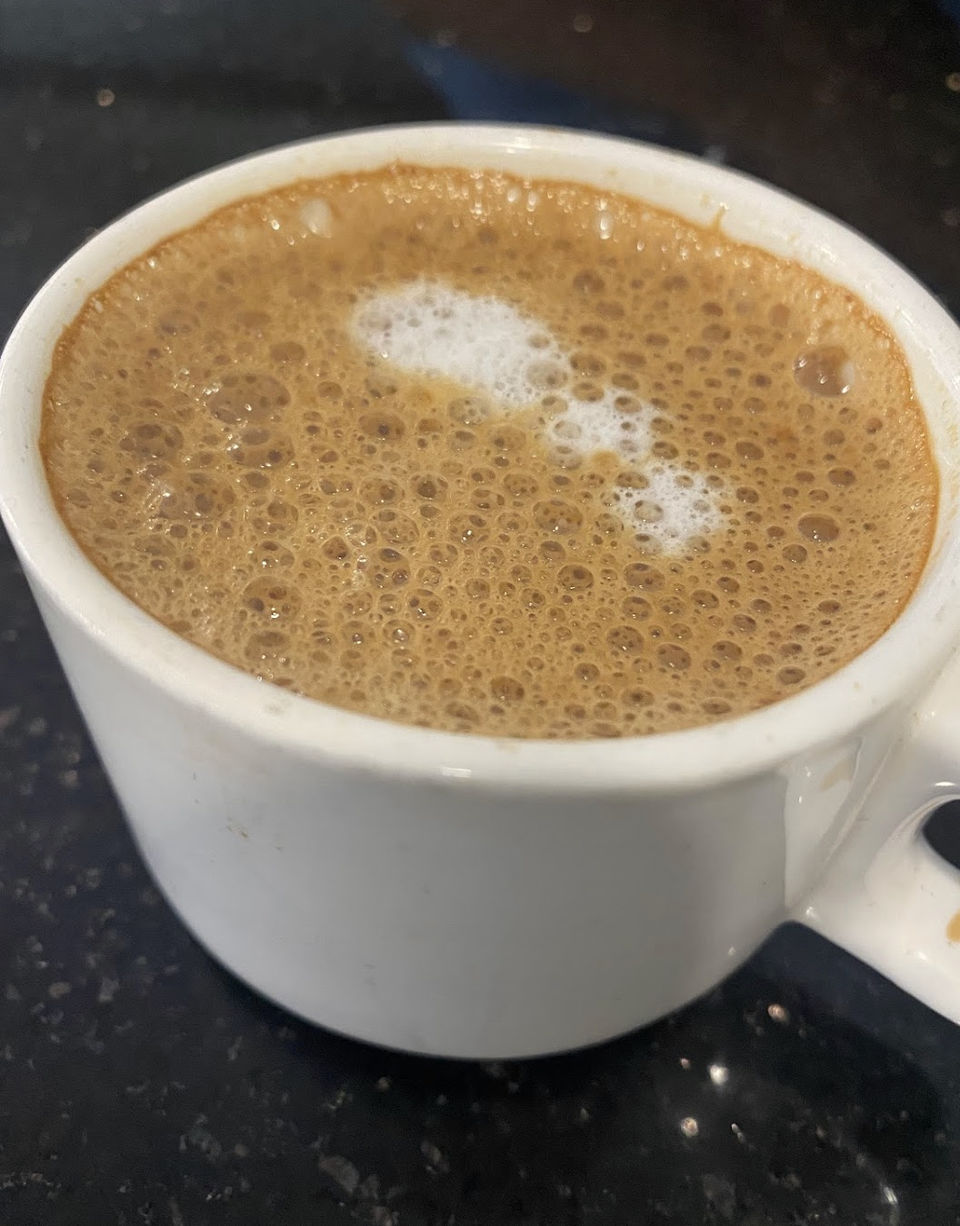 Sri Kshetra Dharmasthala Temple: beautiful, peaceful and well maintained. They have best queue system for Darshana.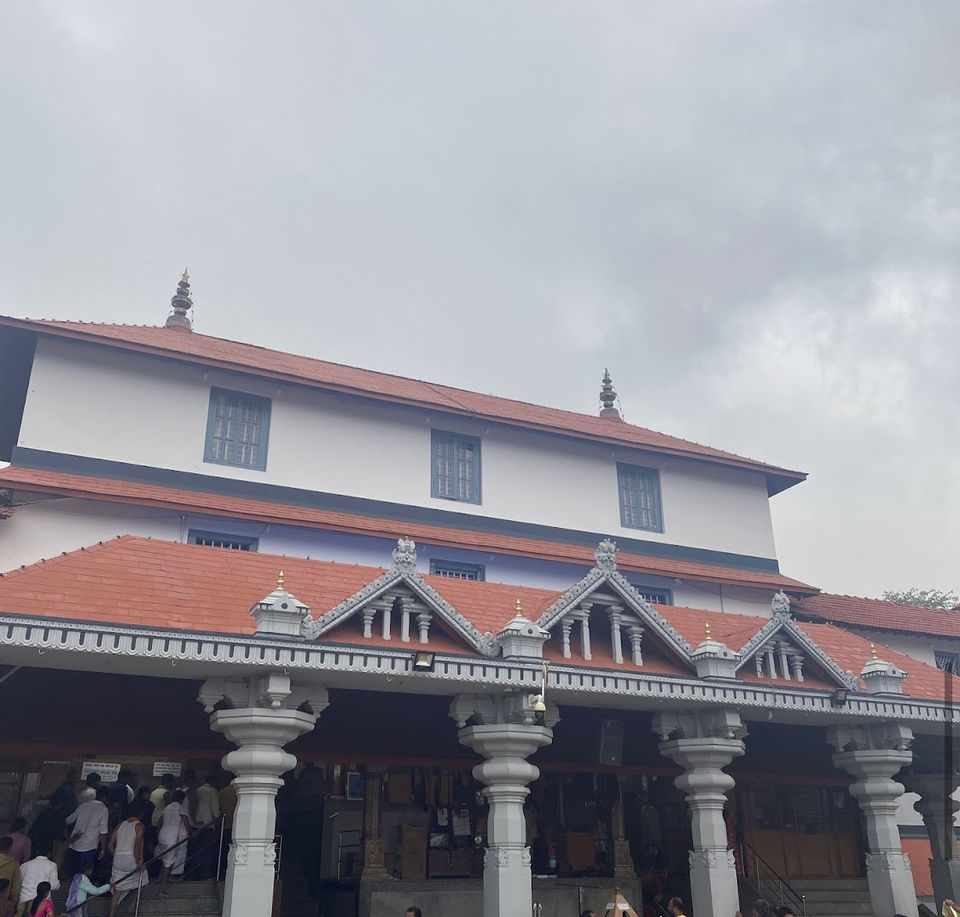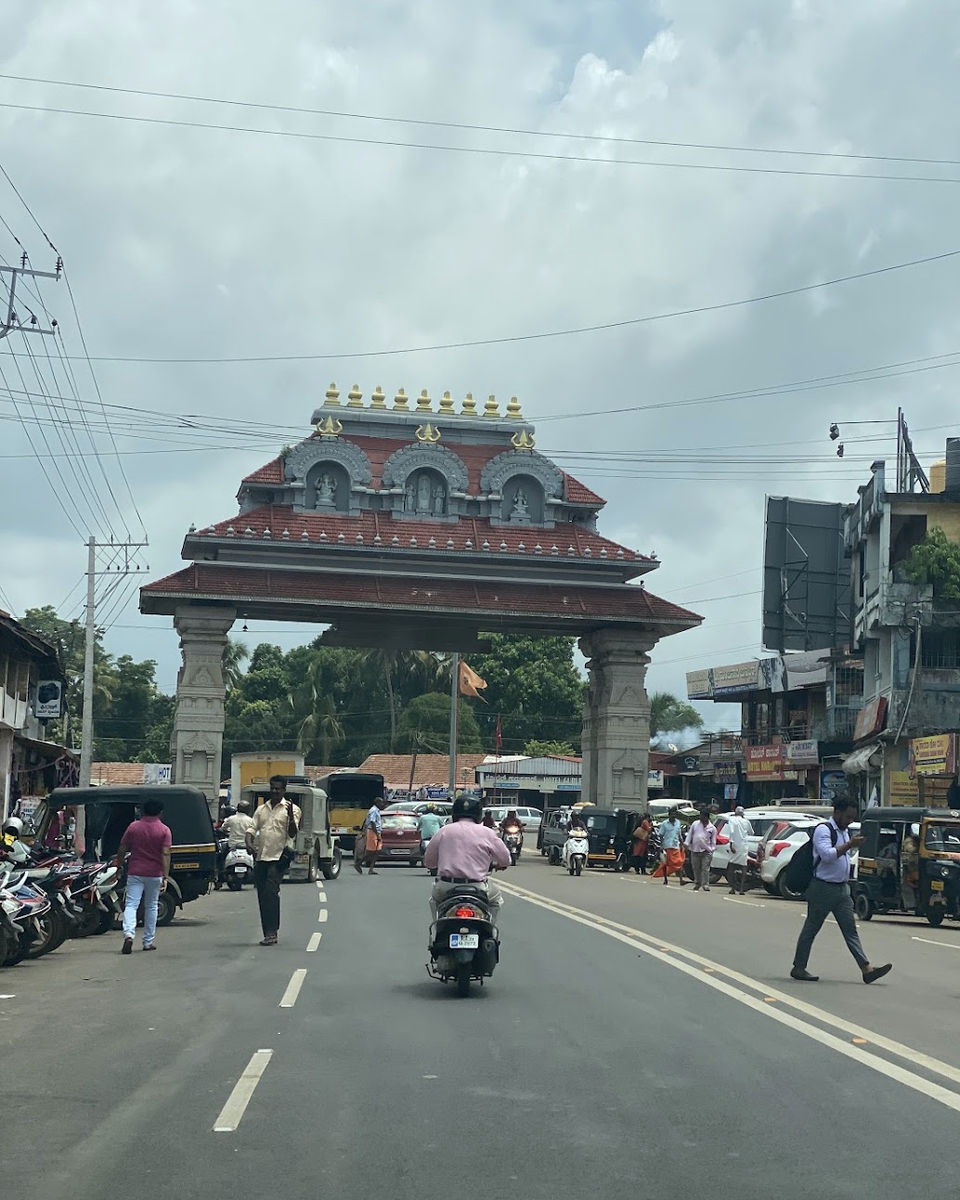 Kukke Sri Subrahmanya swami temple: surrounded by thick forest and scenic mountains this temple is very beautiful and serene.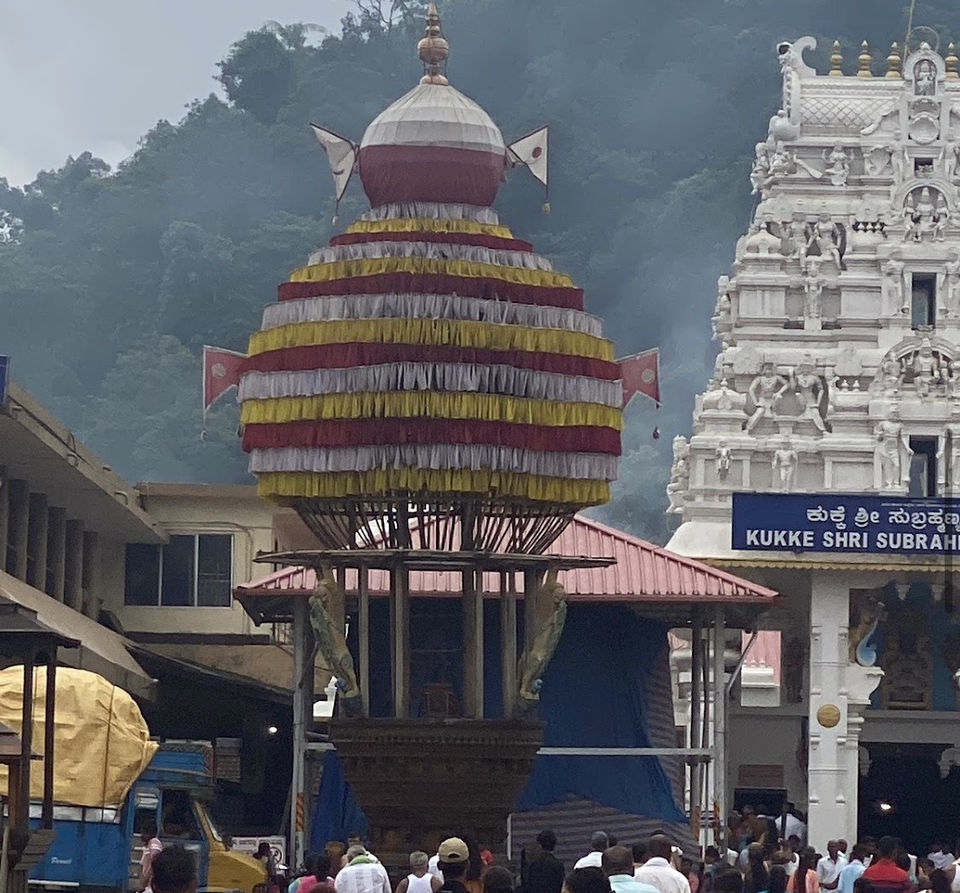 Charmady Ghats: One of the daring routes one might take for experience beyond words and metaphors. This 'gorgeousness of Karnataka' is a truly magnificent location, endowed with waterfalls and a bounty of lush greenery. As you ascend and negotiate the nerve-wracking hairpin curves, a group of mountains that are covered in greenery and swirl in mist suddenly appear in front of you which gives an adrenaline rush. That's when the car died abruptly. It's just stopped working and we were stranded there for an hour. When you are in a place you love, not a thing seems like a problem. It's like large mountains pleasant breeze telling us not to worry. All we needed was a miracle, and it happened. My friend ignited the key (obviously this happened before with our other Hyundai car so we knew exactly what happened) and TADA! The car started to work again. Then, we took a brief detour and drove to Rahul Hyundai Chikkamagaluru instead of visiting Hornadu. Reached around 3 p.m., then we left the car at the showroom because it had a little issue before heading to the Crystal Inn Chikkamagaluru to check in. we were famished, so after registering at the hotel we proceeded to have food at Zesto @ Aadrika.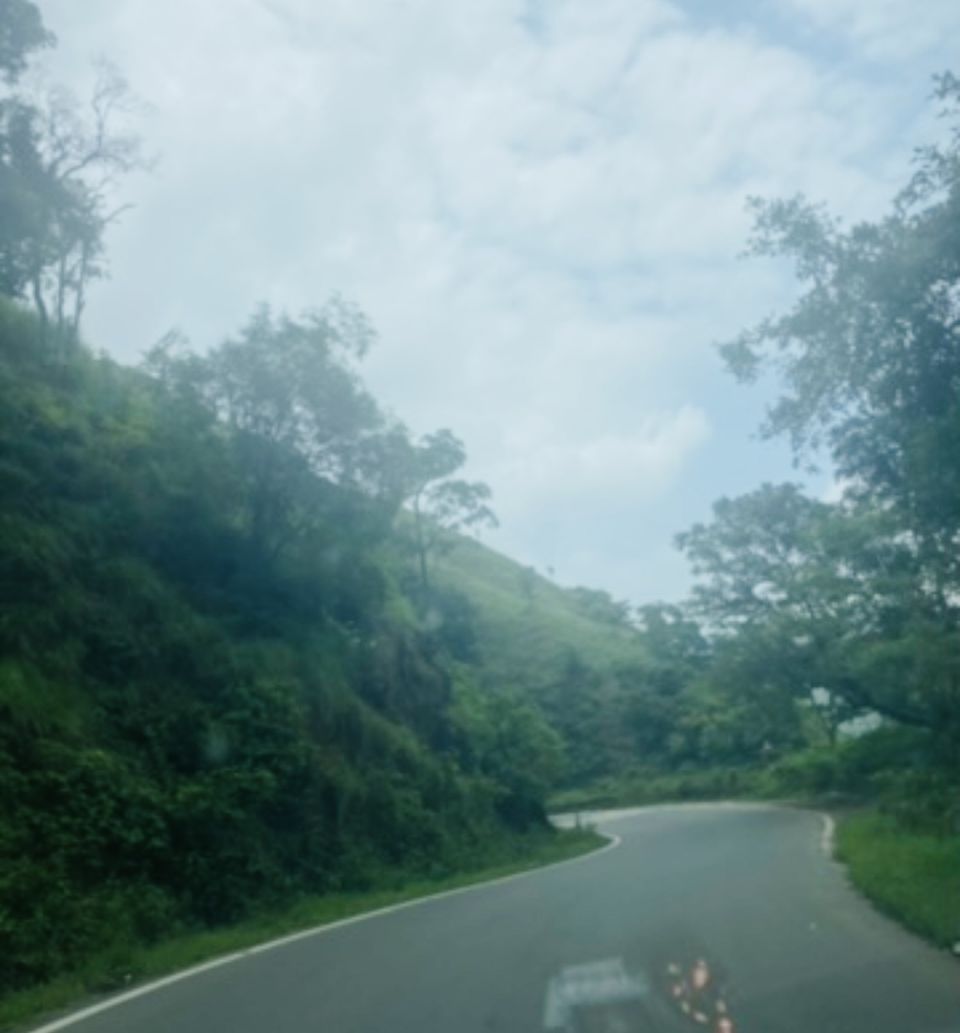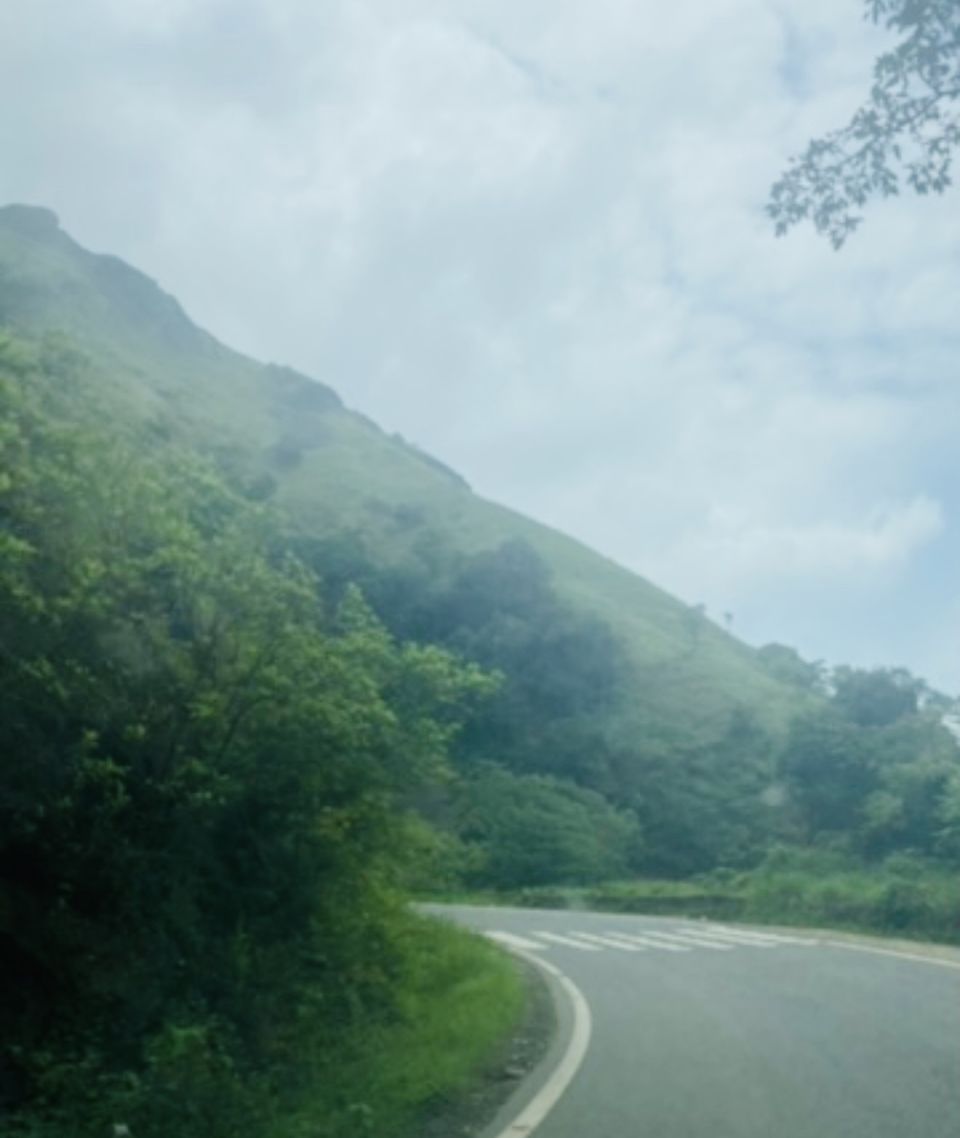 Small review about restaurant: a pleasant atmosphere. But if making vegetable biryani calls for adding red chili powder to the rice, what can I say? Only the good thing they served was lassi. Another point is that they took their time serving even though nothing was hot.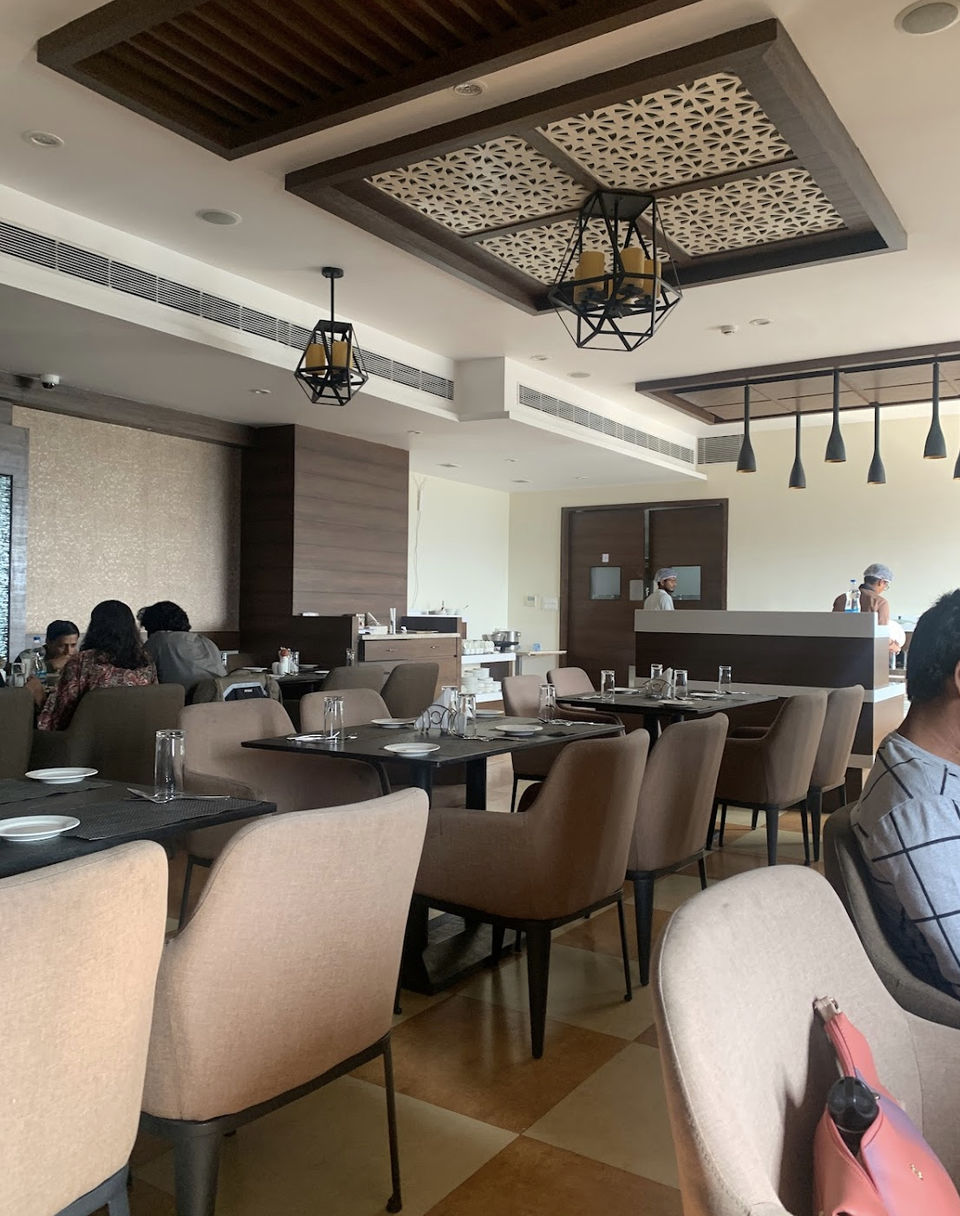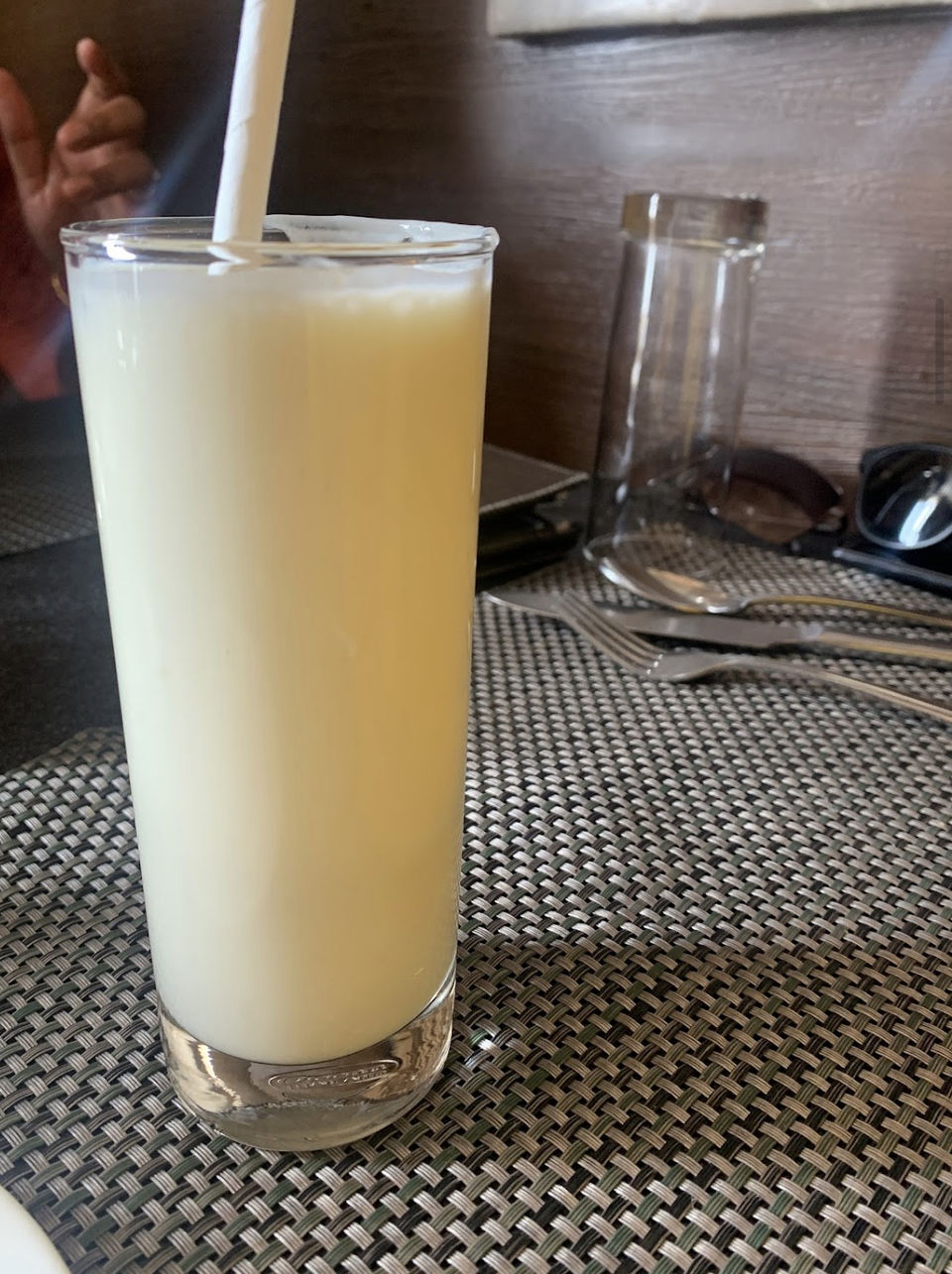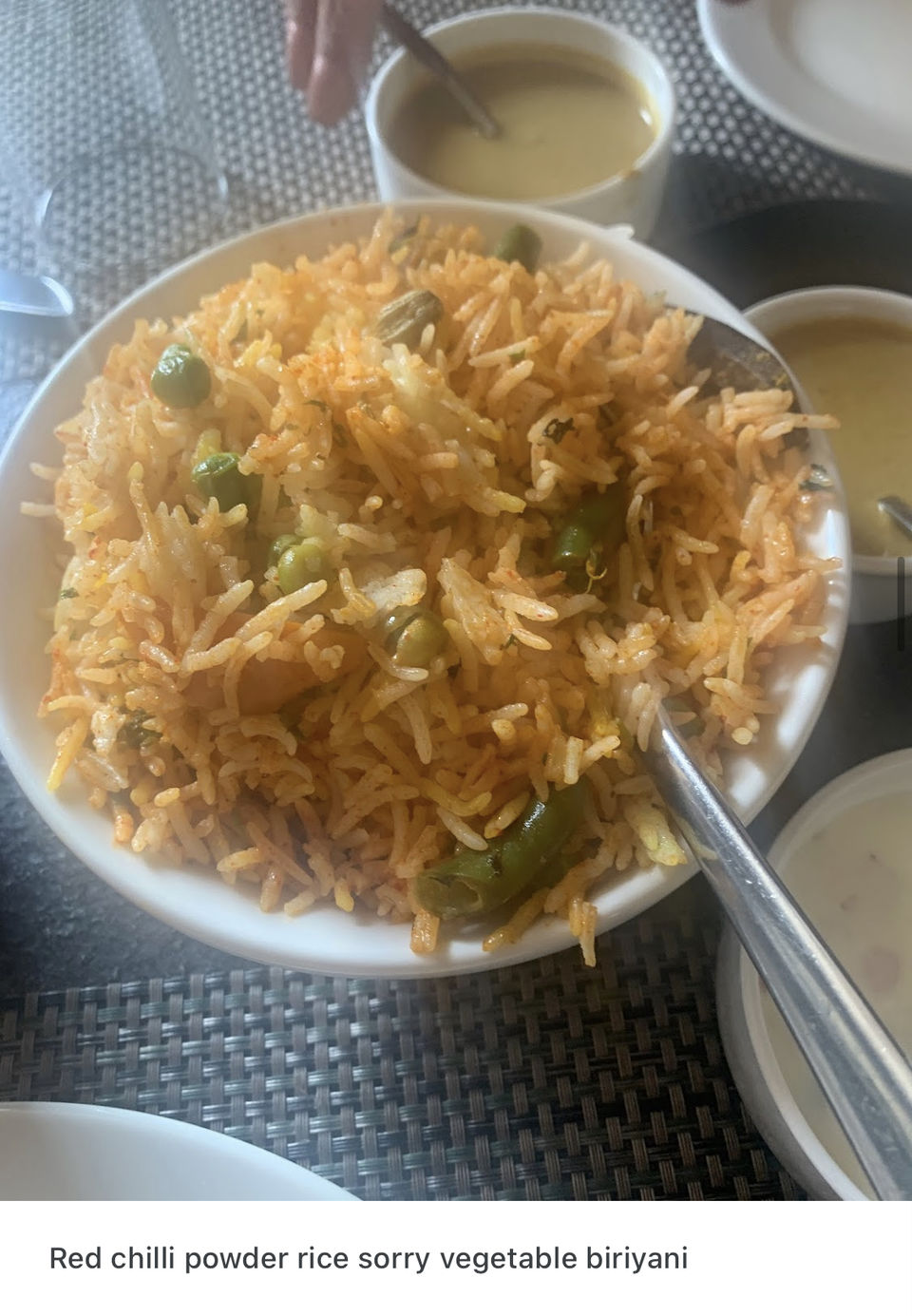 We picked up our car at 4.30 p.m., had tea, and drove to Hornadu. At 7.46 p.m. reached Hornadu Annapoorneshwari Temple. On the banks of the River Bharda near Hornadu, this shrine is tucked away in the hills. It is located in a picturesque place. Performed darshana, and then departed for the Crystal Inn Chikkamagaluru around 8:17 p.m. Reached hotel around 10 p.m. had dinner and slept.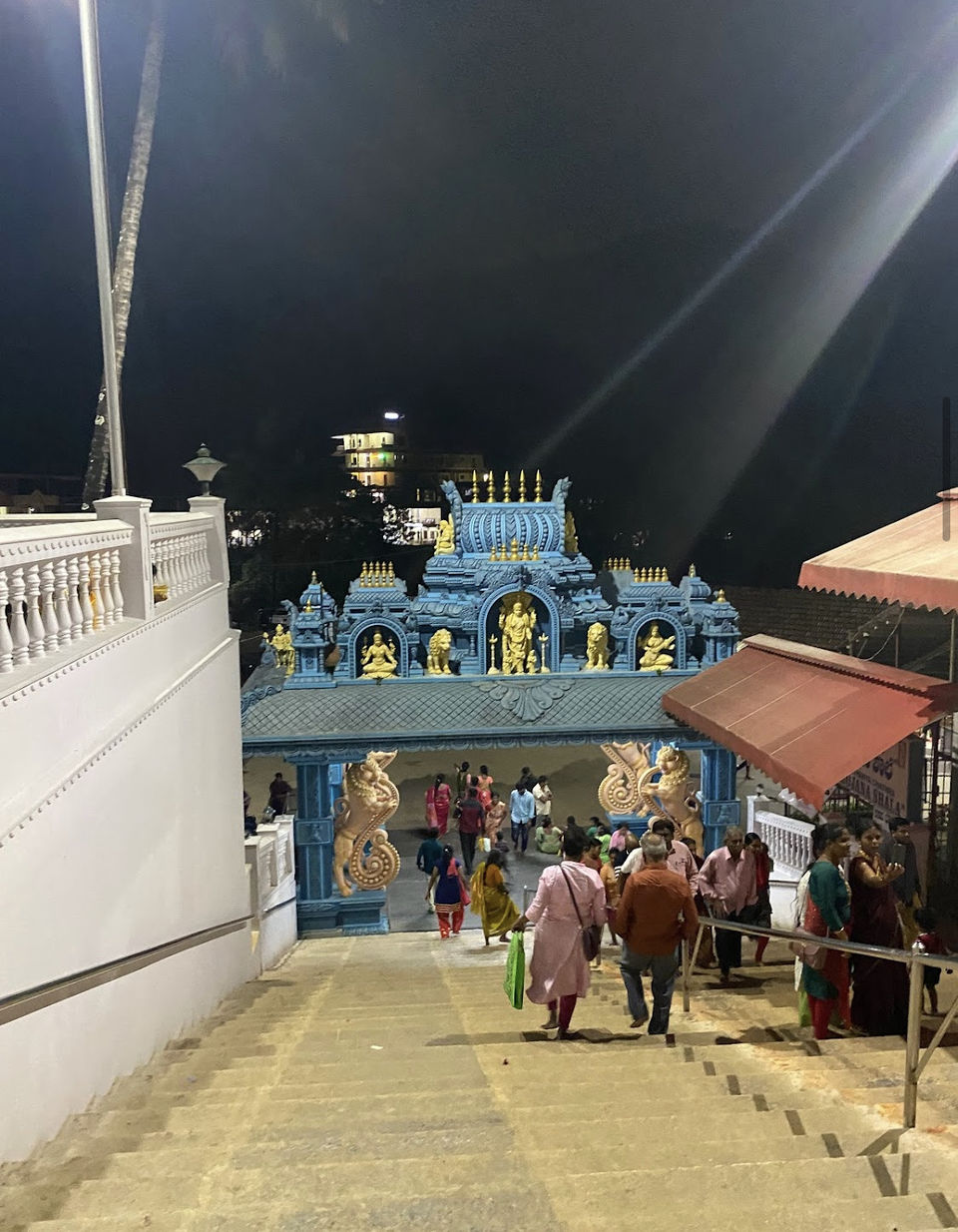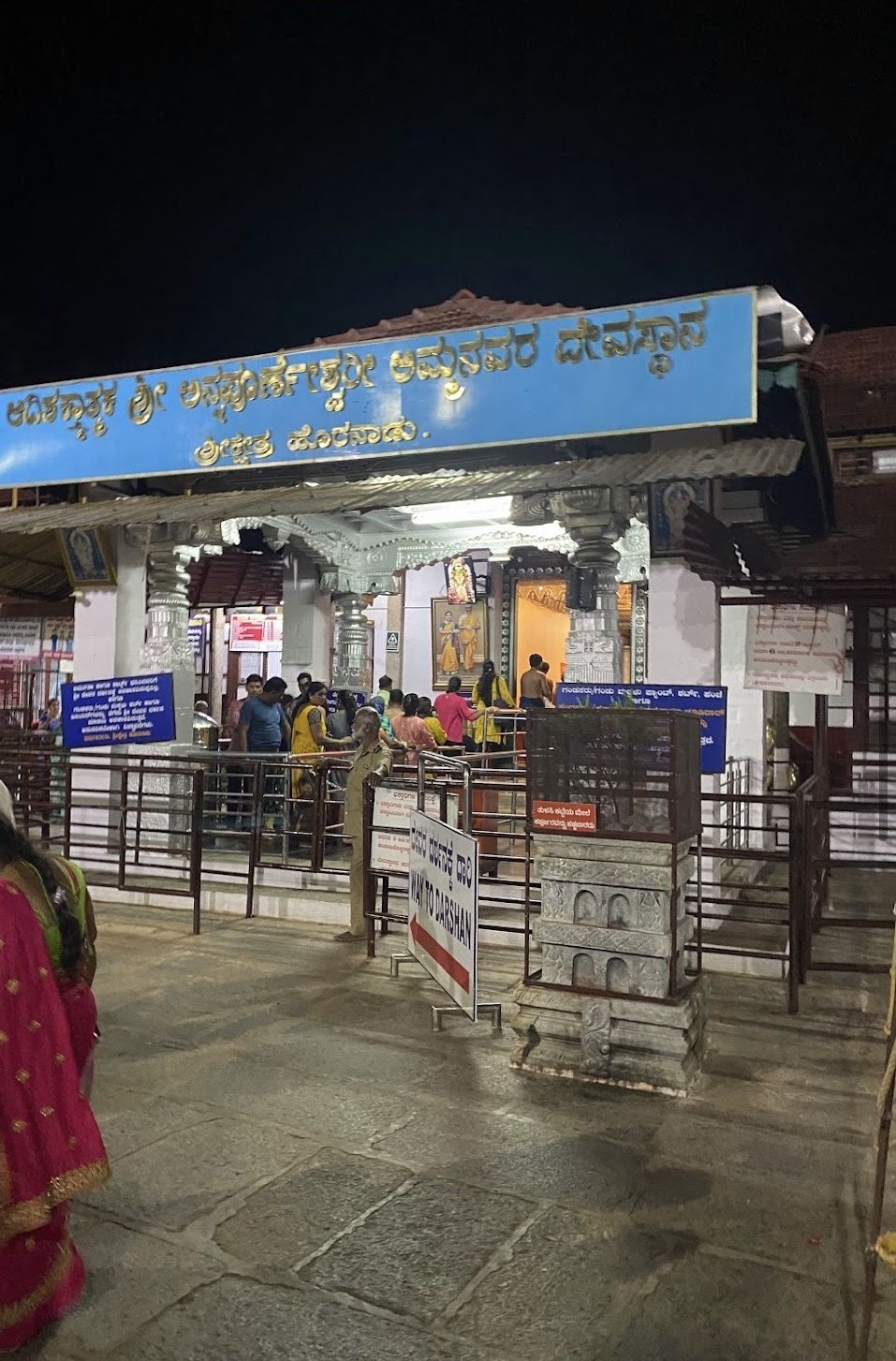 Day 3: awoke around 8 a.m., got ready, had breakfast and then started back to Goa via Shivamogga.
Review about Crystal Inn: Not worth paying 4k per day. Don't go on ratings pathetic hotel. Staff is so unprofessional. Food was ok.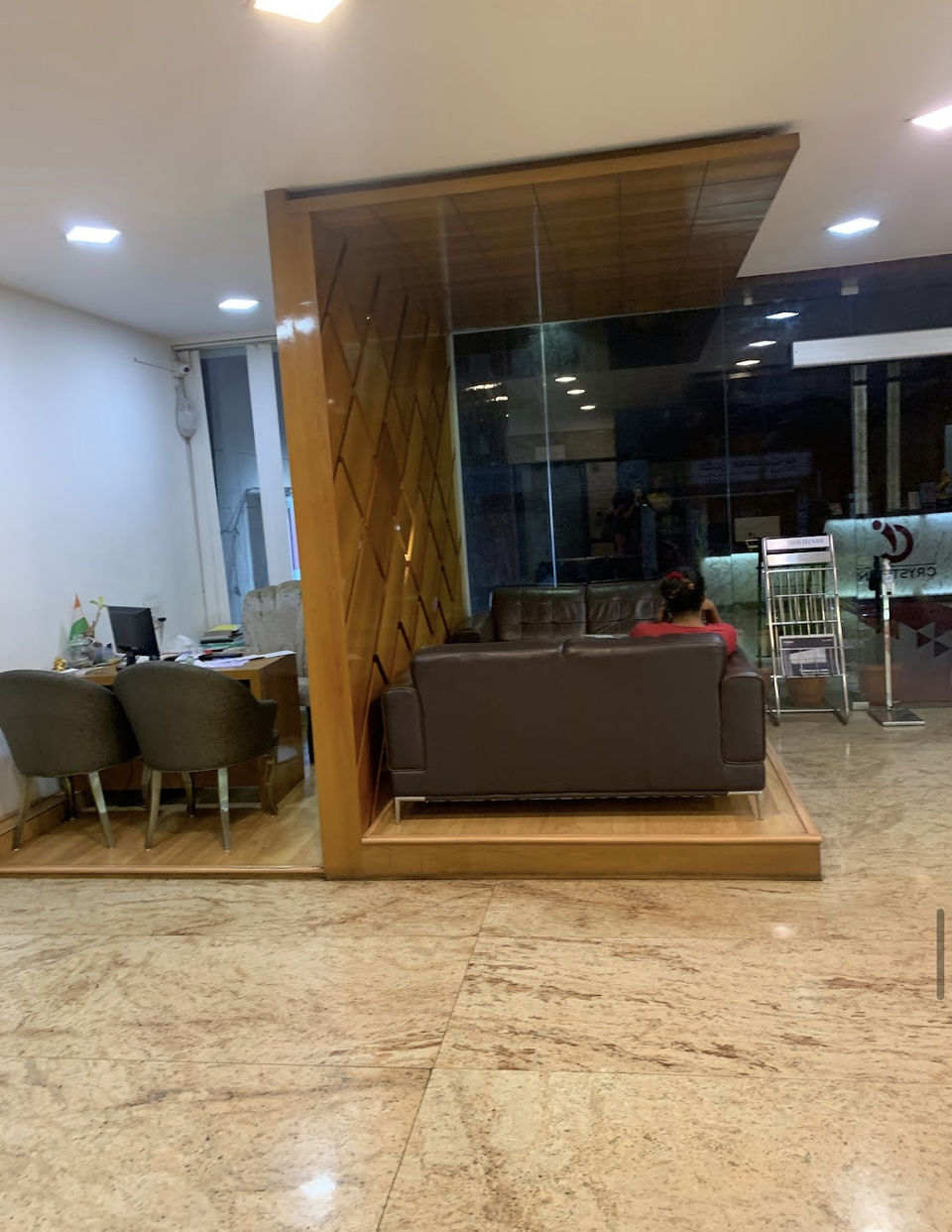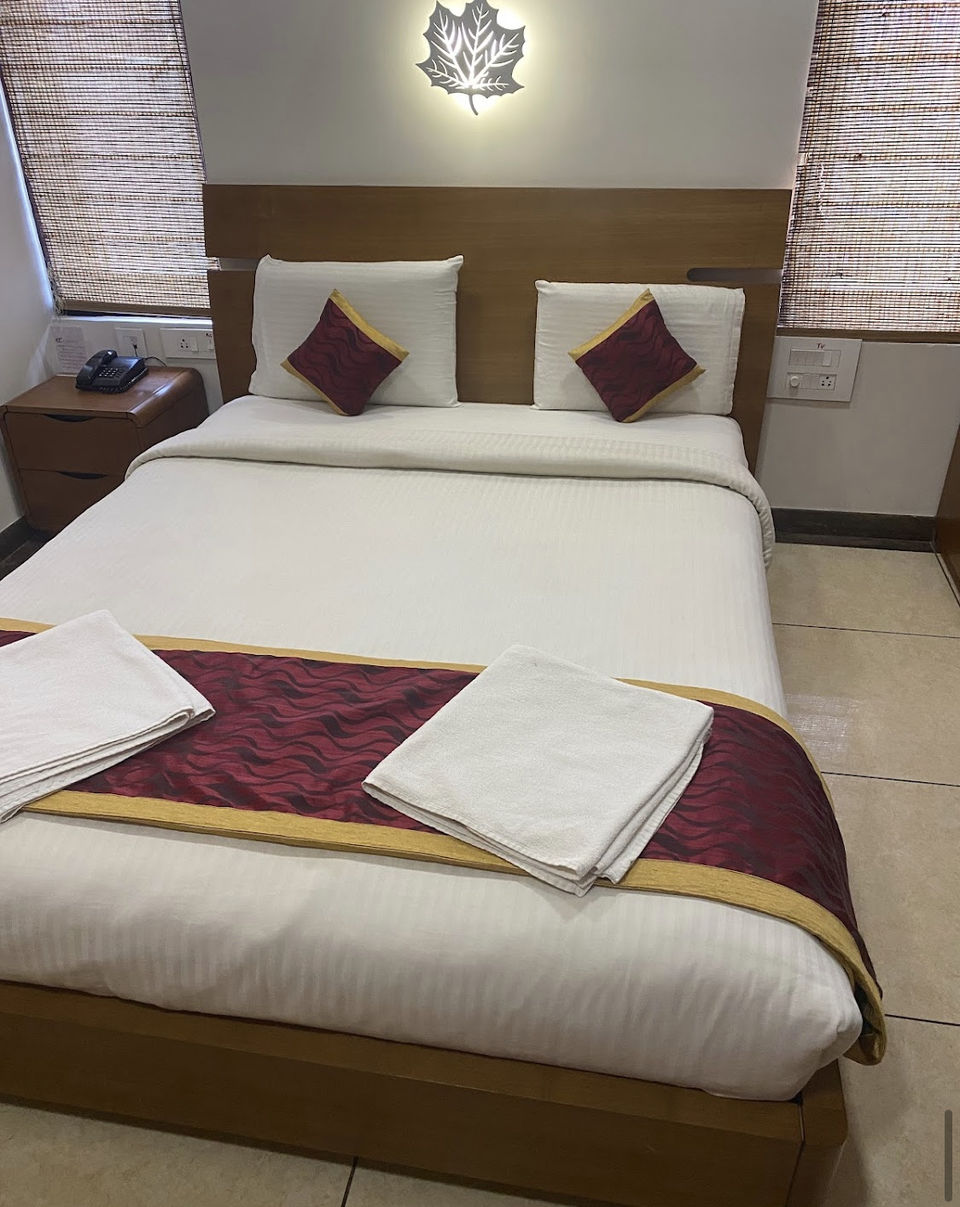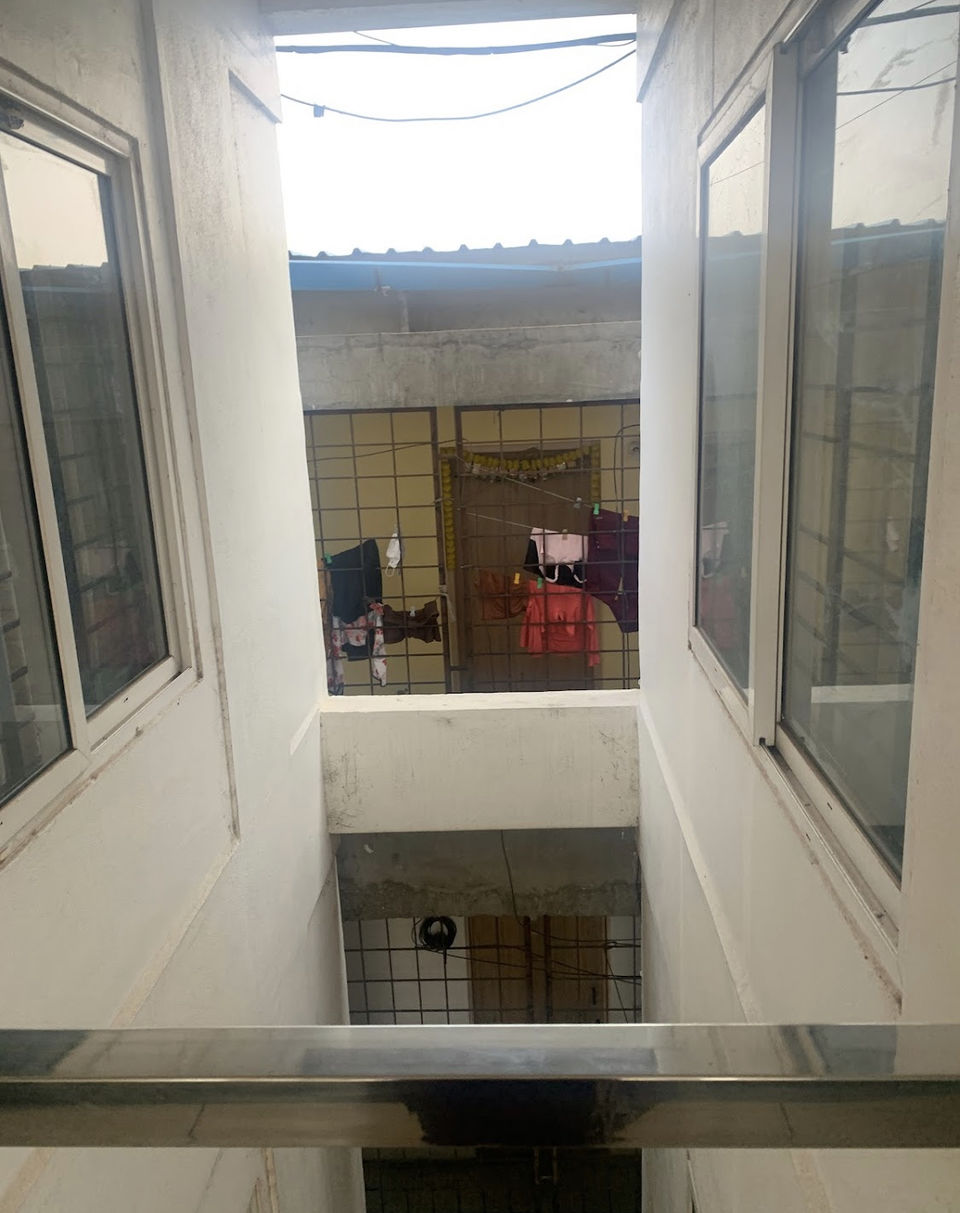 Purchased coffee from the nice Malnad Excotics coffee shop. Reached Shivamogga at 12 p.m., had lunch at Hotel Ashoka Grand. On the way, made a 10-minute stop at the Sharavati Valley View Point to take in the mesmerizing panorama. Samshi hanging bridge crowded most of the time, scenic location and Jog Falls famous waterfalls worth visiting. But if you want to see Jog Falls in its entire splendor, the monsoon is unquestionably the finest season to travel there. Reached Goa around 6.30 p.m.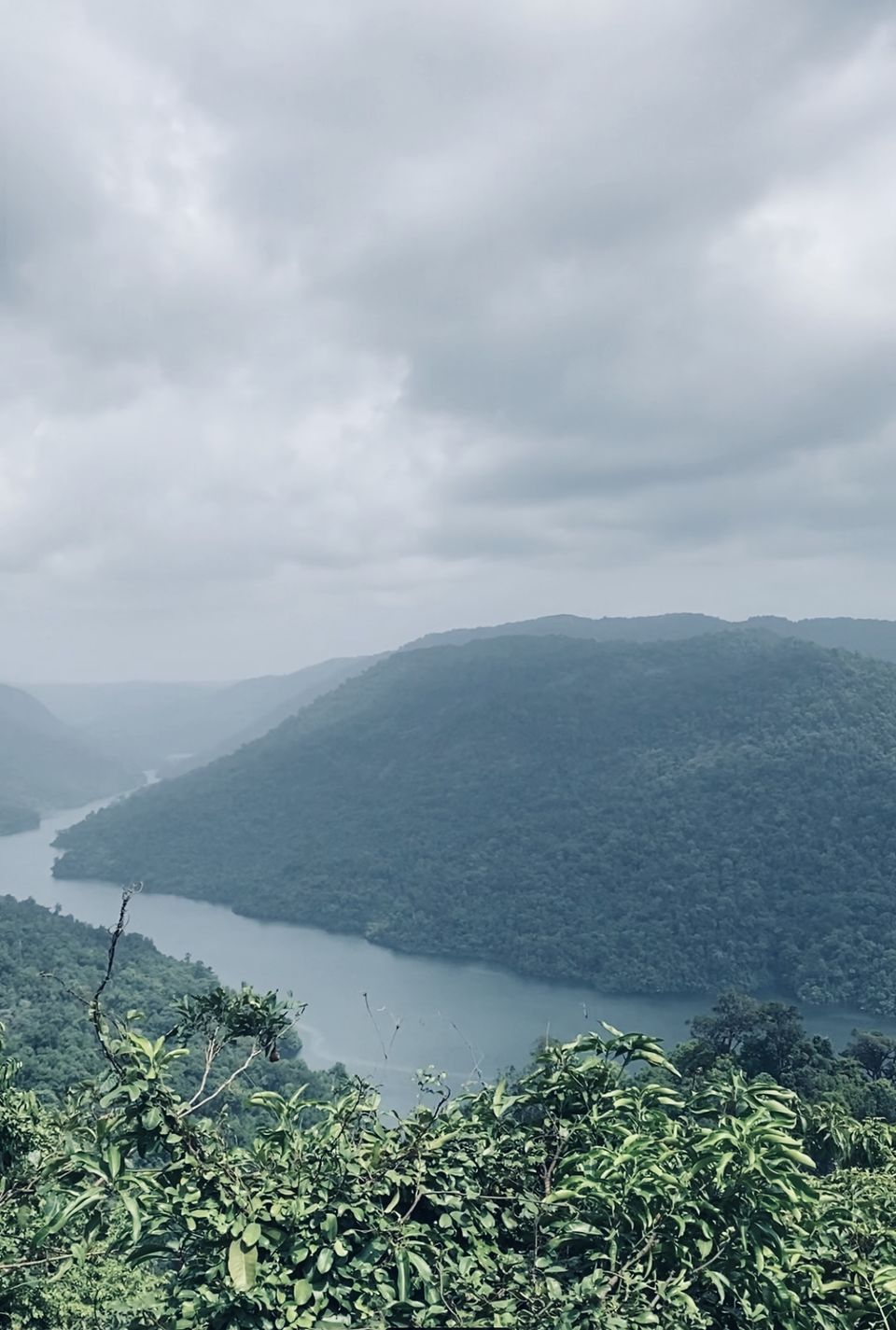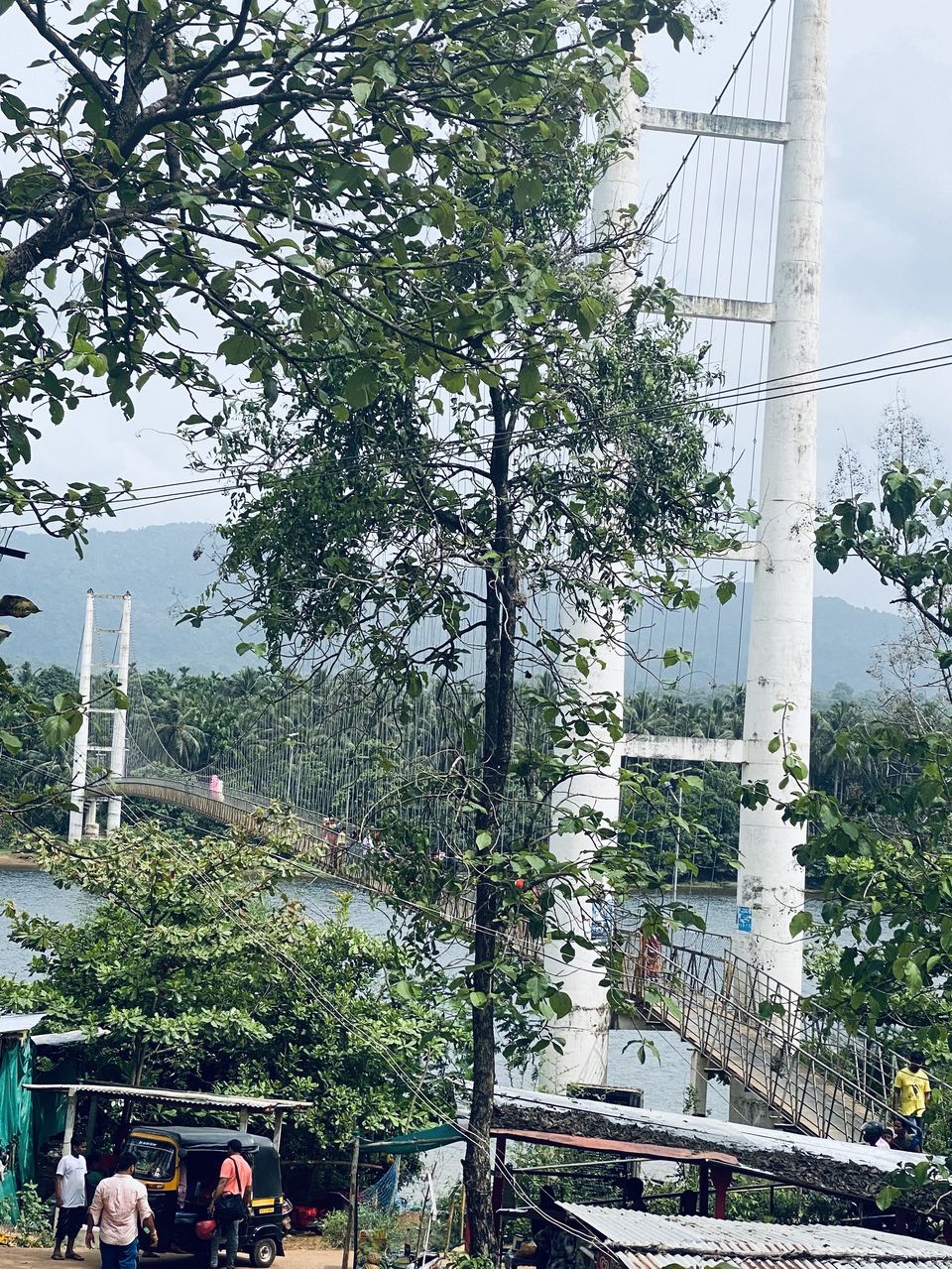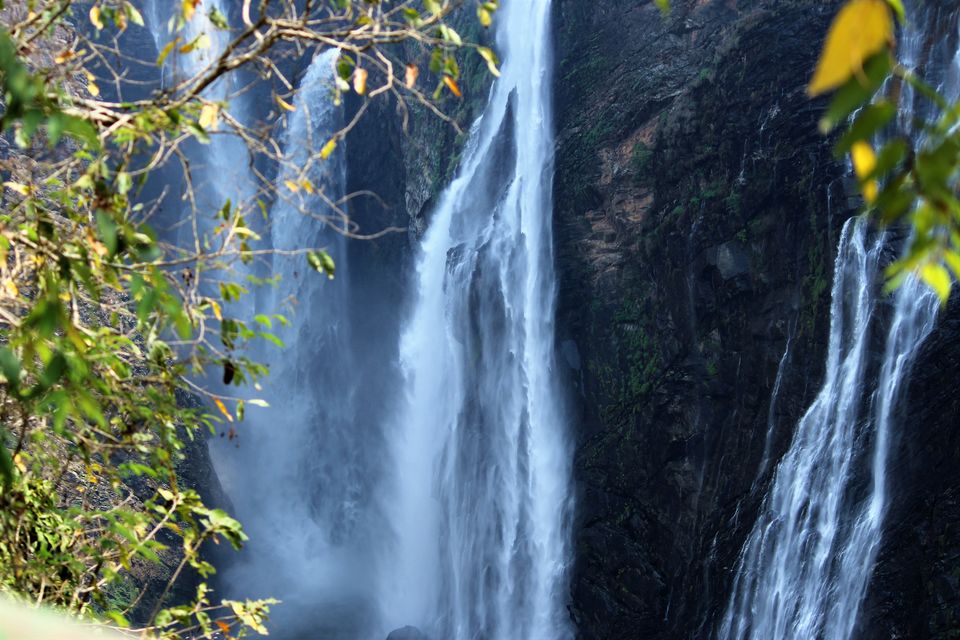 Had food at Praia Da Colva Goa. A great restaurant with amazing ambience. The Food was excellent, one must try vegetable biryani here.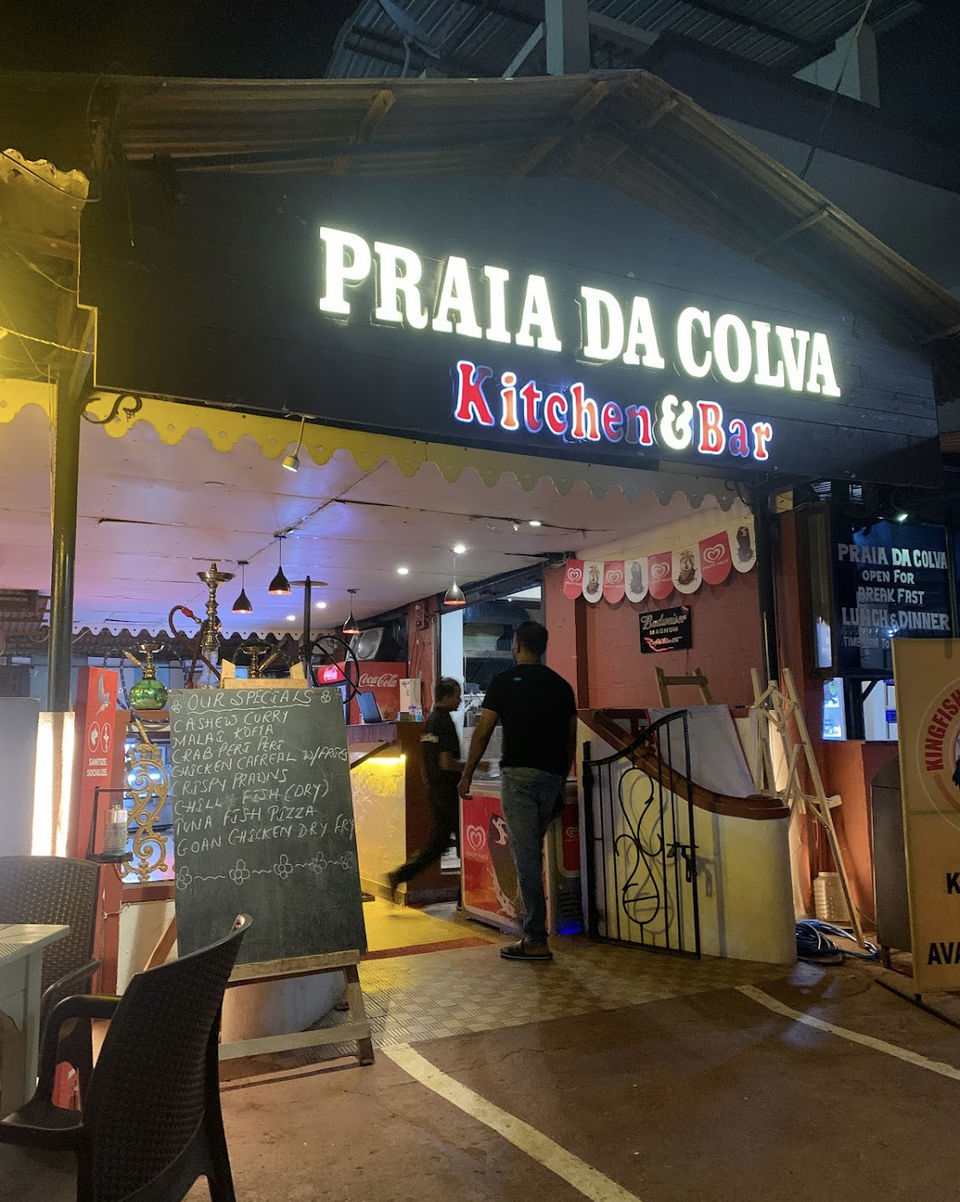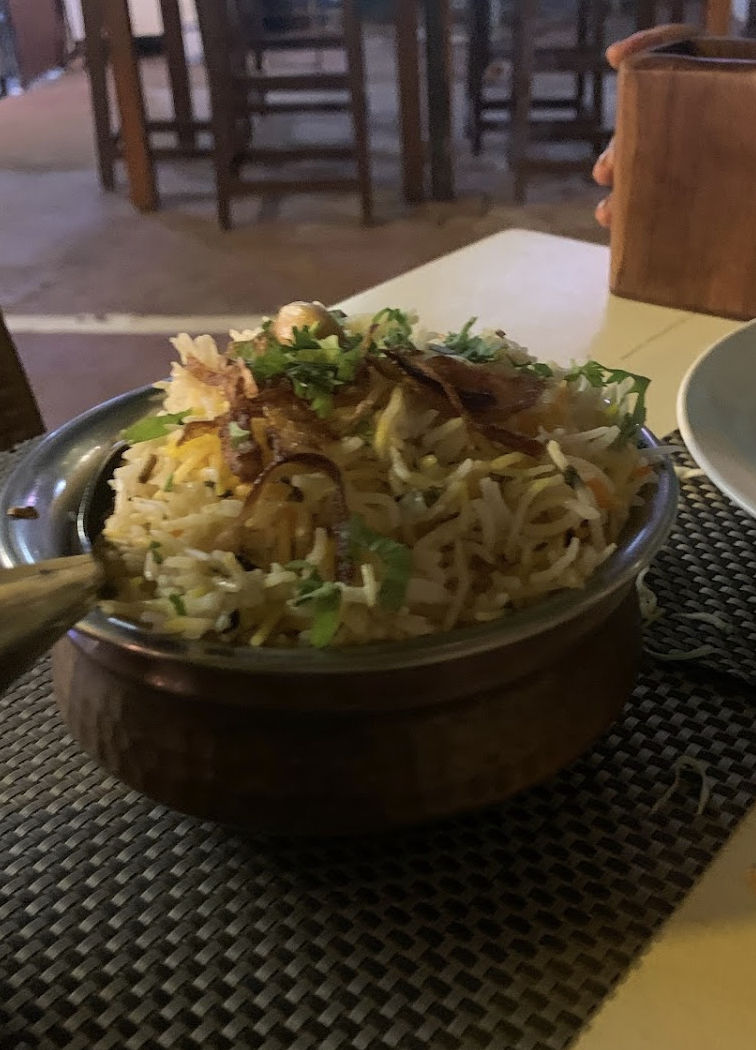 Why is it unique?
*When you go on a road trip with best friends, it is always enjoyable. Provides lots of space for everyone to talk, argue, shout, sing, sleep, and stop whenever and wherever we wish.
*Every experience has a surprise aspect, something that doesn't go as expected, and it sticks in your memory forever. For us, it was when our car broke down at Charmady Ghat view point.
* For us, it was the longest road journey so far.
Tips
*Reserve your hotel or home stay accommodations in advance. Because the area is popular for weekend getaways, the majority of the accommodations are completely booked. I personally prefer Google reviews before booking hotels or visiting restaurants.
* A best camera, an understanding photographer friend, and some enjoyable music in pen drive are always safe.
* Always carry plenty of fluids and snacks to munch on.
* Plan trip according to your budget.