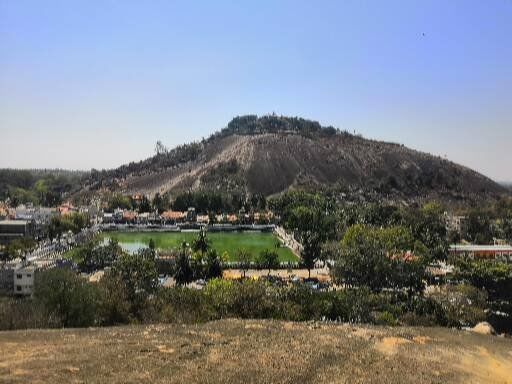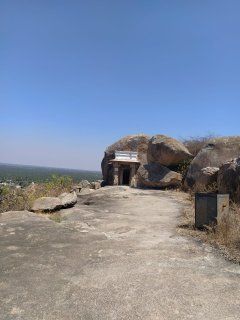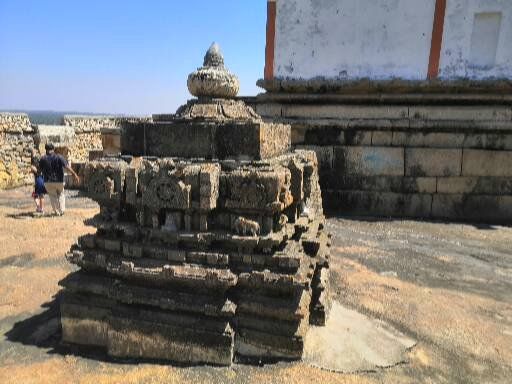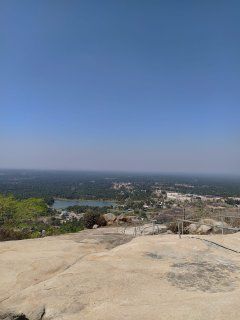 There are many shrines in Vindhyagiri and Chandragiri hills located around 150kms from Bangalore. The town is closer to Channarayapatna of Hassan district. The statue of Gomateshwara is one of the important tirthas in Jainism. Statue being located on top of the hill, is seen from the start of our journey to Channarayapatna. Looking back to the history of Shravanabelagola, 'white pond of the Shravana' is allusion to the pond in the middle of the town. It is referred as white pond to distinguish from other belagolas. It is believed that Chandragupta Maurya and Acharya Bhadrabahu meditated here. 'Basadi' meaning temple is seen for 23rd Tirthankara Lord Parshwanath called as Akkana Basadi. Kushmandini Devi , the idol of Yakshi as well as Sarwahna Yaksha idols were also present.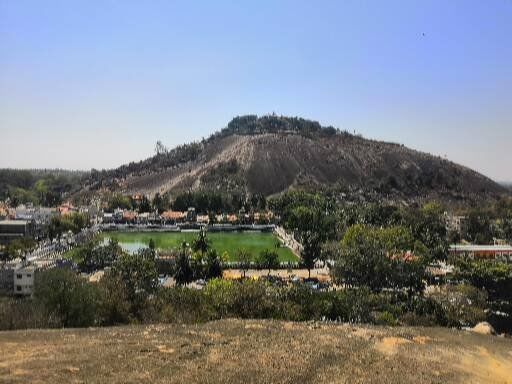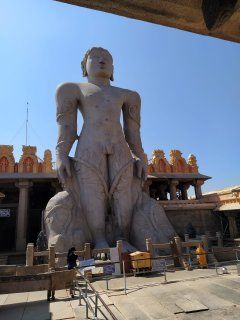 Lord Gommateshwara, one of the most important tirthas in Jainism is a monolithic statue truly depicts great strength sans anger and rage. The architectural scriptures and inscriptions prospered by Chandragupta Maurya who became a monk to assume an ascetic life. The history behind Chandragupta Maurya was seen in the premises and takes back you to the times (if you are a history person!!!)
Vindhyagiri hills are located at 1002 meters above sea-level with 700 steps to be climbed for a closer look of the colossal magic. Similarly, Chandragiri hill is located opposite to Vindhyagiri with many shrines of tirthankaras in Jainism. Both the hills to be climbed with barefoot (or with socks) and it requires lot of energy with taking breaks. It might take time to ascend the hill but its a treat to your eyes with breathtaking 360 degree view of the town. Shrines close at 11.30 in the morning. So its better to start early from Bangalore to reach and it takes an hour and half to walk-up to the hill.