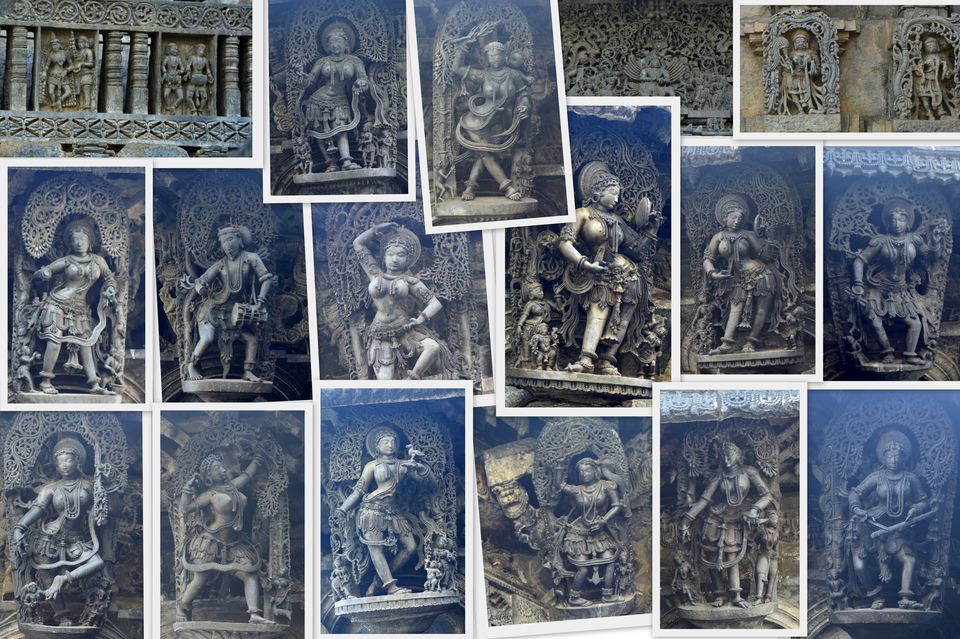 Fascination for the Indian Architecture began with Badami-Banashankari – Mahakuta – Hampi-Pattadakal-Aihole Trip (4 years back). The quest to know more and to see the creativity in carvings about these forgotten kingdoms led me from Chalukyas to Kakatiyas to Hoysalas. Two years back, I had been to Warangal, Hyderabad & Lepakshi. While listing out the to-travel list of all the remaining places in different states, I came across Ghanpur Group of Temples, it looked like ruins, still something kept attracting to this ruins and a whole plan was drafted on basis of this place.
Hyderabad – Warangal – Ghanpur – Shravanabelagola – Doddagaddavalli – Halebidu – Belavadi – Arsikere : 5 days trip.
I had 5 days Diwali holidays, added 2 more days. Checked out on few friends, they couldn't leave home, because of Diwali. I had a choice either to postpone or to go Solo.
Then, Solo was it!
I never thought that I would ever go on a Solo trip, basically, lacked the confidence and also, various factors like travelling alone to far-off secluded place like Ghanpur or reaching late night in Warangal made me think over and over again. But wasting holidays at home was scarier than going Solo. Also, 7th Nov, being my birthday, I wanted to try something which I had never done before. Watching and reading posts about so many women travelling solo across globe in the "The Solo Female Traveller Network" in Facebook instilled some positivity about this adventure. Still, I kept postponing the plan till 10 days prior to Diwali. Also, by luck or fate, the tickets were available on all lines as per my plan. Booked all tickets in 3AC (splurged a bit) and waited for the day to arrive.
Started on 7th Night November, 2018 at 11.00 pm, boarded the Duronto for Secunderabad.
8th November 2018: Reached perfectly on time by 11.30 am, next day at Secunderabad Railway Station. I had train to catch to Warangal at 4.00 pm and main purpose of being in Hyderabad was Biryani and I had planned to feast on Biryanis for both lunch and dinner . First thing was to deposit the bag (Rs.25) in the Cloak Room. After unloading the haversack, I used the Pre-paid AC waiting Room (Rs. 25 per hour) to freshen up. It was good and squeaky clean. Inquired about further transportation to Hyderabad. The Attendant said there is a local train to Hyderabad. I took the local train ticket (Rs. 10/-) and waited. After waiting for 20 minutes, watching two local trains leave (for some other destination), I enquired at the enquiry counter on the platform. He said, it will come at 1.30 pm. And, it was like mid noon. Instead of wasting time, I hired an auto (300). I knew it was bit on higher side but then, I couldn't bargain much.