Last year before the pandemic situation, we had gone to Chikmagalur. Huddled up amidst the lush green Western Ghats, Chikmagalur is a quaint city and one of the best hill stations to visit in Karnataka. We boarded a night bus from Bengaluru and reached Chikmagalur early in the morning. It was hardly 5 hours journey from Bengaluru. We were in Chikmagalur for 2 days, and on the 3rd day, we returned to Bengaluru. So, it was a short trip.
Chikmagalur has everything you wish to explore as a traveler. From forts, temples, waterfalls, lakes to breathtaking viewpoints, the endless list of beautiful places to visit in Chikmagalur attracts innumerable tourists from across the world.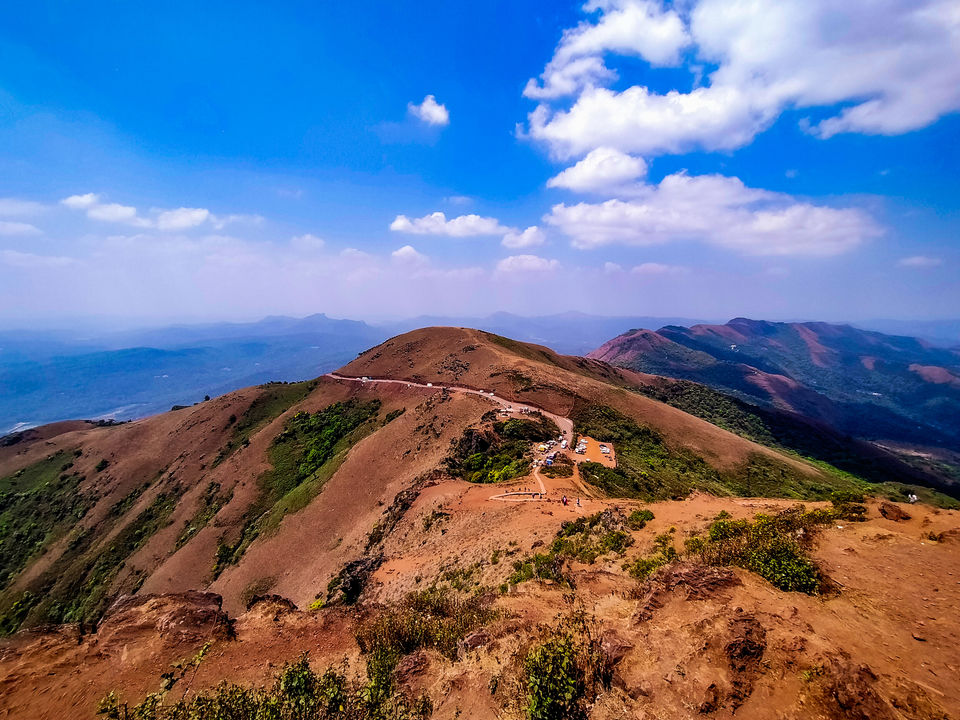 In this article, we will discuss 5 Archaeological sites which you can cover with your Chikmagalur trip. Among these, you can easily cover 4 of them during your return journey from Chikmagalur to Bengaluru if you start early in the morning. And the rest one can be covered during half day trip from Chikmagalur.
1. Chennakeshava Temple
Chennakeshava Temple of Belur is a 12th – century Hindu temple in the Hassan district of Karnataka. This temple was commissioned by Hoysala King Vishnuvardhana in 1117 CE. The temple was built over three generations and took 103 years to finish. Historians have found 118 inscriptions in the temple complex, dated between 1117 CE to the 18th century, which provide a history of the temple, the grants made to the Chennakeshava temple for its upkeep, and the repairs during later times.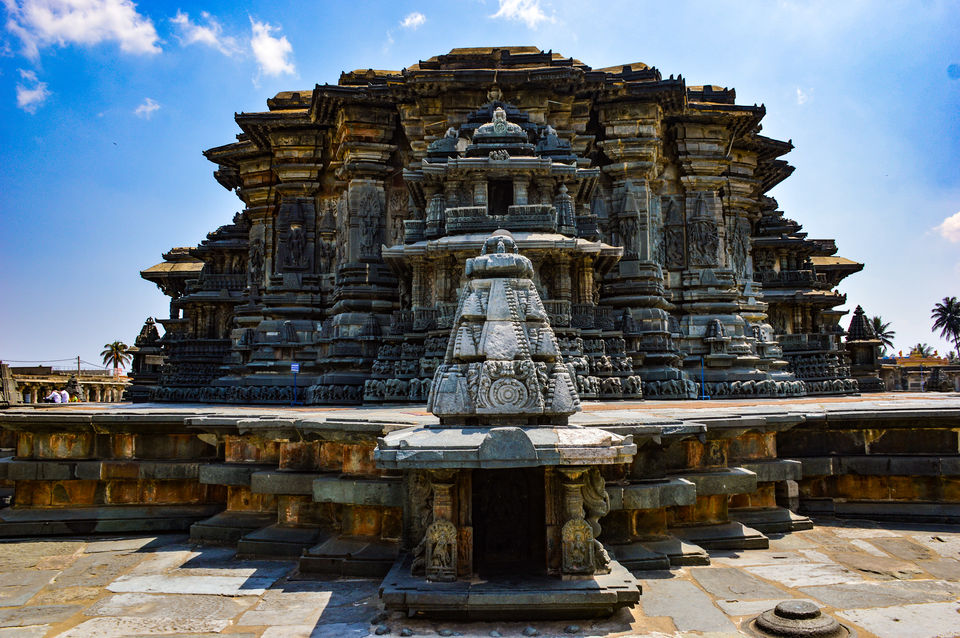 Chennakeshava complex consists of 443.5 feet by 396 feet court with several Hindu temples and minor shrines inside the walled compound. The compound is entered from the east through a Gopuram added during the repairs of the Vijayanagar empire era. The name of the temples and monuments found inside the walled complex are Main Keshava Temple, Kappe Chennigaraya, Virnarayana Temple, Somyanayaki Temple, etc.
The other attractions in the temple complex include two ornate pillars, one of the Garuda and one with a lamp. The former was built during the Vijaynagar period, and the latter is attributed to the Hoysala period.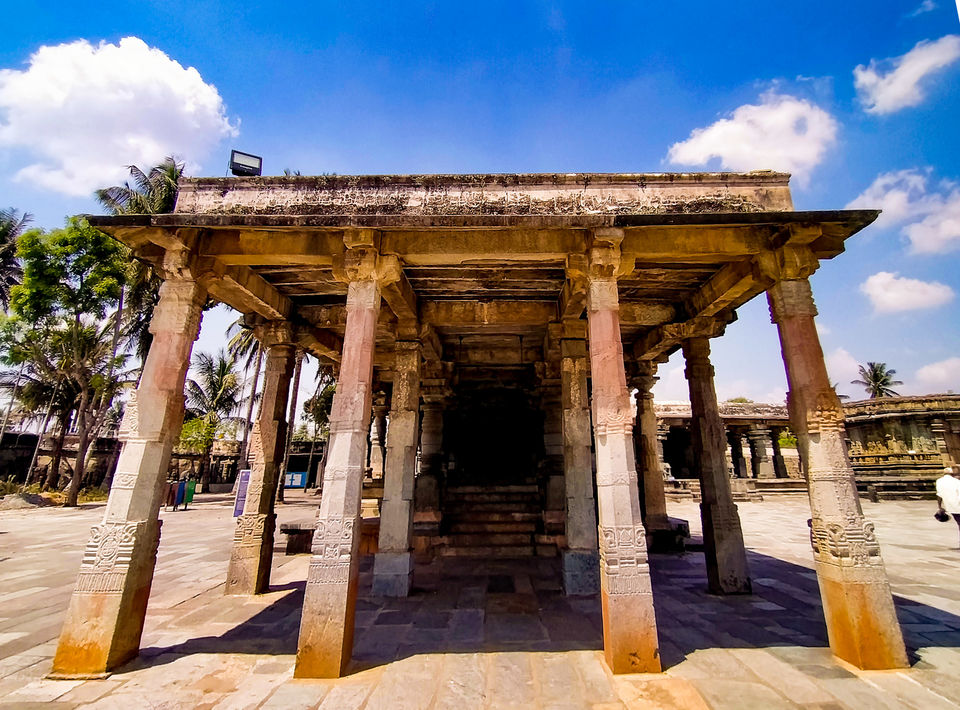 Distance from Chikmagalur :
It is only 26 km from Chikmagalur. It will be better if you cover this place during your return back to Bengaluru.
Opening hours :
The temple complex remains open from 7.30 AM to 7.30 PM. During the special occasion, it is opened up to 9 PM.
2. Hoysaleswara Temple
Hoysaleswara Temple is located in Halebeedu town of Hassan District. It is another masterpiece of Indian temple architecture. The Hoysaleswara temple is dedicated to Lord Shiva and exhibits Hoysala architectural style. This temple was sponsored by King Vishnuvardhana of the Hoysala Empire. The construction of this temple was started around 1121 CE and was completed in 1160 CE. Hoysaleswara temple is notable for its sculptures, intricate reliefs, detailed friezes as well its history, iconography, inscriptions in North Indian and South Indian scripts.
The temple complex has a couple of temples within it; one is dedicated to Hoysaleswara, and the other is dedicated to Shantaladevi, the queen of King Vishnuvardhana, who built the temple. Both the temples consist of Shiva Lingum. The base of the temple consists of 8 rows of friezes carved with elephants, lions, horses, and floral scrolls. The walls of the temples are adorned with intricately carved Hindu deities, sages, stylized animals, birds, and friezes depicting the life of Hoysala kings. The temple has four entrances. The Northside gate is normally used by visitors as the main entry. Also, there are one entry on the south side and two entries on the east side.
Distance from Chikmagalur :
Hoysaleswara temple is around 35 km from Chikmagalur. After visiting Chennakeshava Temple, you can visit this. It is only 17 km from Chennakeshava Temple.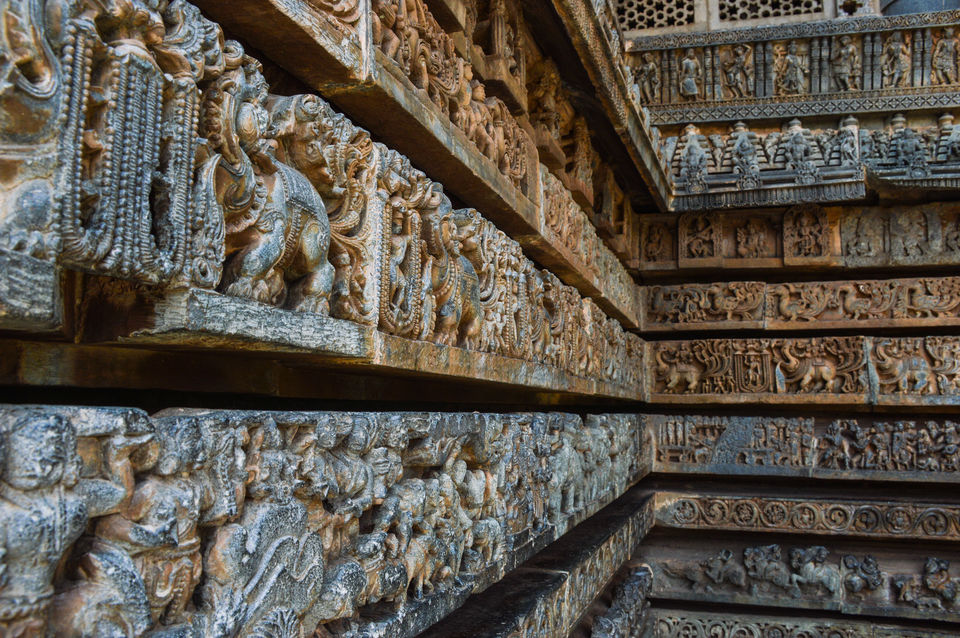 Opening hours :
Hoysaleswara temple remains open from 6:30 AM to 9:00 PM. However, the museum, located at the temple premises, is opened only Monday to Friday, from 9 AM to 5 PM.
3. Kedareshvara Temple
The Kedareshvara Temple in Halebeedu is one of the most important archeological legacies of Veera Ballala II. He was a noticeable monarch of his time, and his stories and monumental genius are praised even today. The temple was constructed before 1219 AD.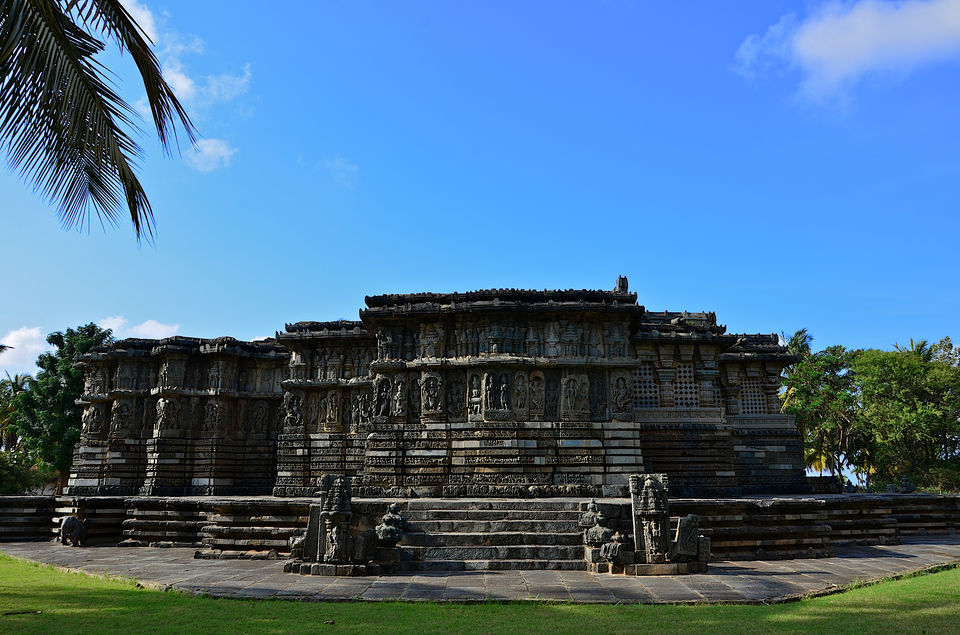 Kedareshvara Temple is also a fine example of the Hoysala style of temple architecture. The carved ceilings of the temple are supported by finely polished pillars. The idol of Nandi in its lying posture adds extra elegance to the temple. Unfortunately, portions of the temple collapsed, and they are never restored again. The walls, tower, doorway, and ceiling are magnificently carved. As seen in the Hoysaleswara temple, this temple also has classic friezes and scenes from the epics like Ramayana, Mahabharat, Puranas, etc.
Distance from Chikmagalur :
Kedareshvara temple is very near to the Hoysaleswara temple. From Chikmagalur, it is only 36 km. After visiting the Hoysaleswara temple, you can proceed to the Kedareshvara temple which is only 1 km apart.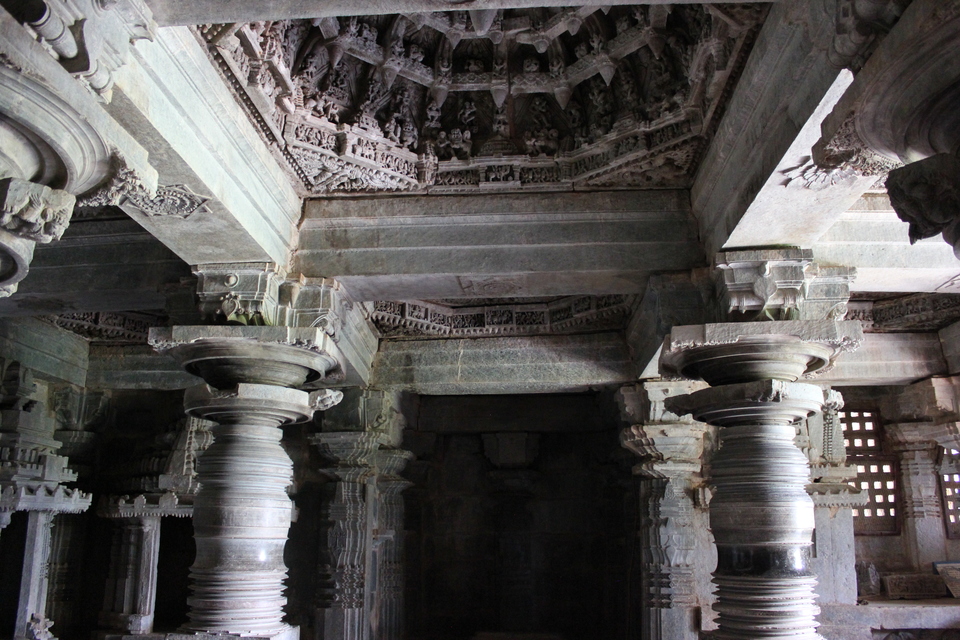 Opening hours :
The temple remains open from 9 AM to 8 PM.
4. Shravanabelagola
Shravanabelagola is an important Jain pilgrimage Centre. It has two hills named Chandragiri and Vindhyagiri. The 18 m high statue of Lord Gommateshwara is located at Vindhyagiri Hills. It is considered to be one of the world's tallest free-standing monolithic statues. The statue was built around 983 CE. The construction of the statue was commissioned by the Ganga dynasty minister and commander, Chavundaraya.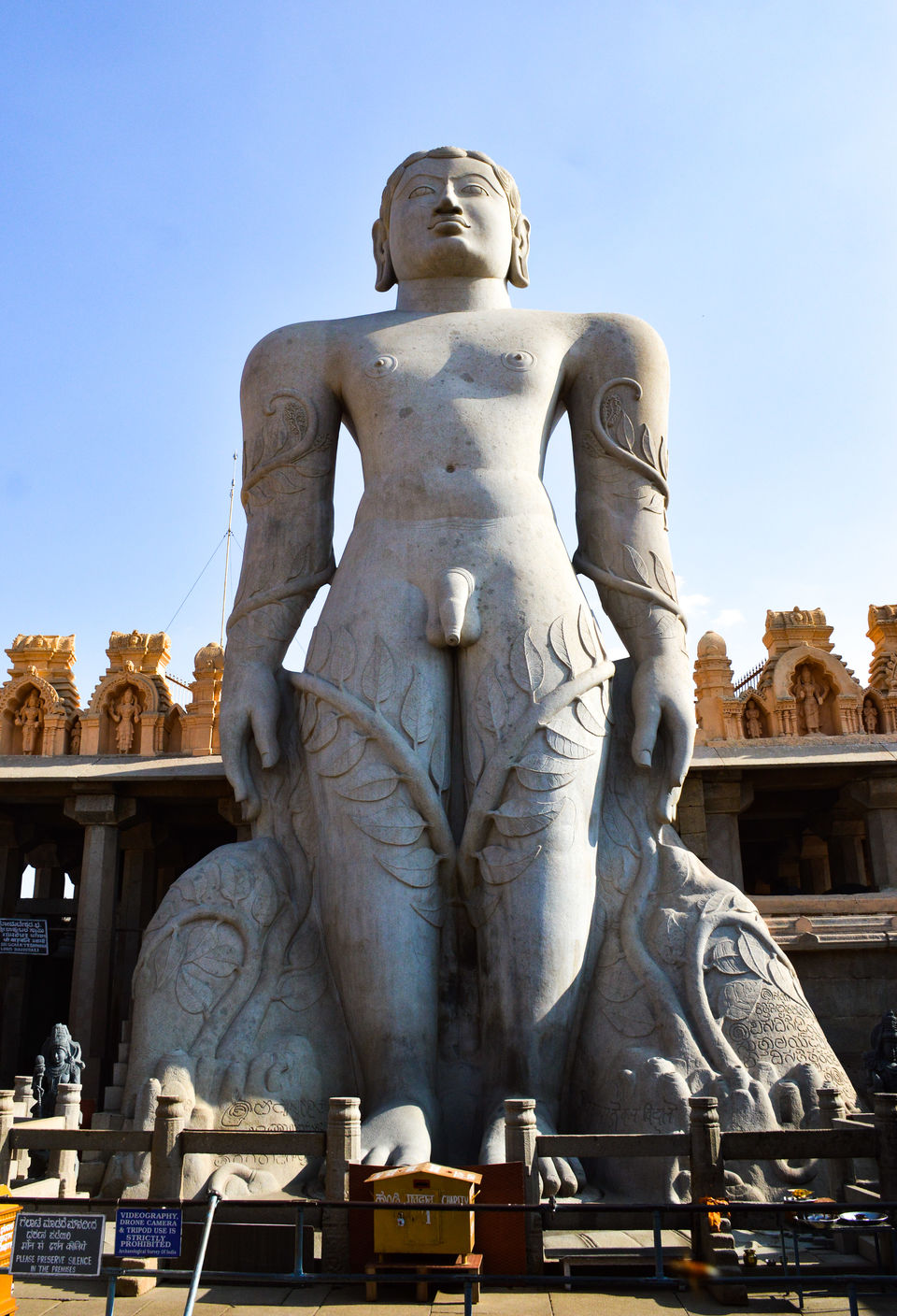 During the Mahamastakabhisheka festival, which is held once in 12 years, the statue is anointed with milk, saffron, ghee, sugarcane juice, etc. from the top of the statue. The next Mahamastakabhisheka will be held in 2030.
Chandragiri hill is located opposite Vindhyagiri. 14 different temples (Jain Basadi) are found on top of Chandragiri, the most prominent ones being Shantinatha, Parshvanatha, and Chandragupta basadi. Chandragupta Maurya is said to have died here in 298 BCE after he became a Jain monk and assumed an ascetic lifestyle.
Distance from Chikmagalur :
Shravanabelagola is approximately 114 km from Chikmagalur. After visiting the Kedareshvara temple, you can proceed for Shravanabelagola.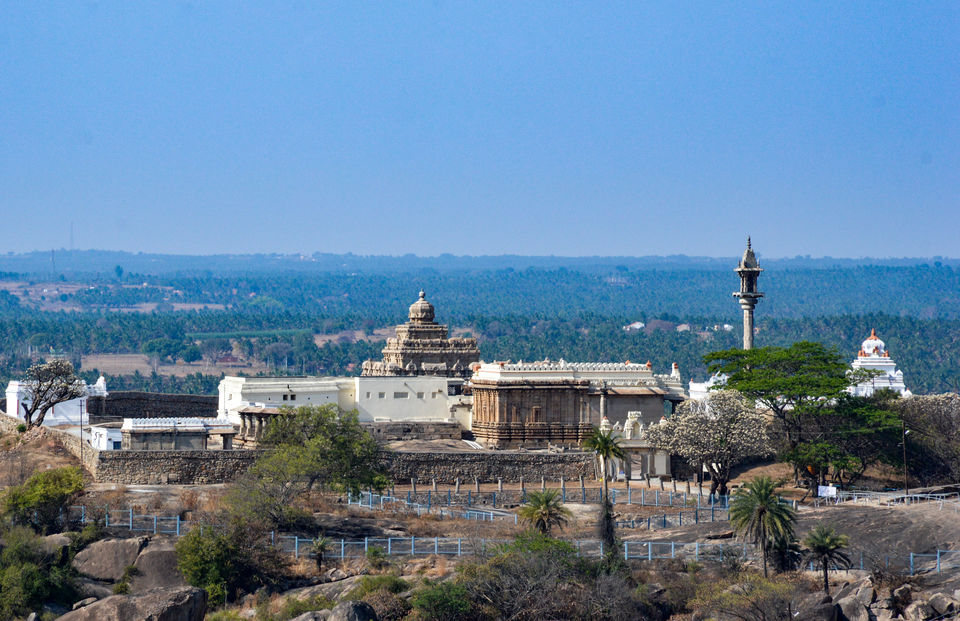 Opening Time :
Shravanabelagola temple timings are 6.30 AM to 11.30 AM and 3.30 PM to 6.30 PM.
Note :
It will take around 2 hours from Halebeedu to reach Shravanabelagola. It will take a substantial amount of time to visit both Chandragiri and Vindyagiri. So, it will be wise to take your lunch before visiting Shravanabelagola. You can try A2B Veg Restaurant at Baladare, which is located just beside the highway.
5. Manjarabad Fort, Sakleshpur
Manjarabad Fort is located in Sakleshpur town. Tipu Sultan built the fort in 1792, at a time when he was establishing his sovereignty over Mysore, fighting against other South Indian dynasties. At that time, the Marathas and the Nizam of Hyderabad had aligned with the British. The completed fort was inspected by Tipu Sultan who then found it enveloped in fog and hence named it as Manjarabad fort. The name Manjara is a version of Manju that means fog or mist in Kannada.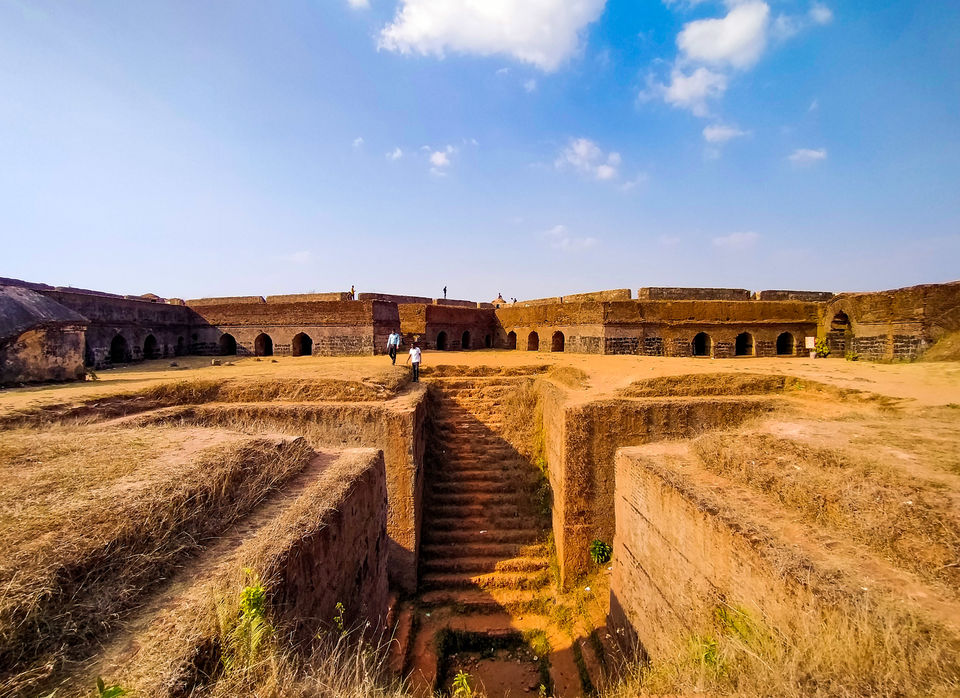 The fort, as-built and existing, is an eight-pointed star. The external walls of the fort have been built with granite stones and lime mortar. The interior buildings, which accommodate army barracks, armory, stores, and others, have been built with fired bricks. Apart from these, two cellars were built next to a deep well which were underground structures used to store gunpowder, and these rooms remained cool even during summer months.
Distance from Chikmagalur:
Manjarabad Fort is approximately 70 km apart from Chikmagalur. You can easily visit this fort while you are in Chikmagalur.
Opening time :
Manjarabad Fort remains open from 8 AM to 5 PM.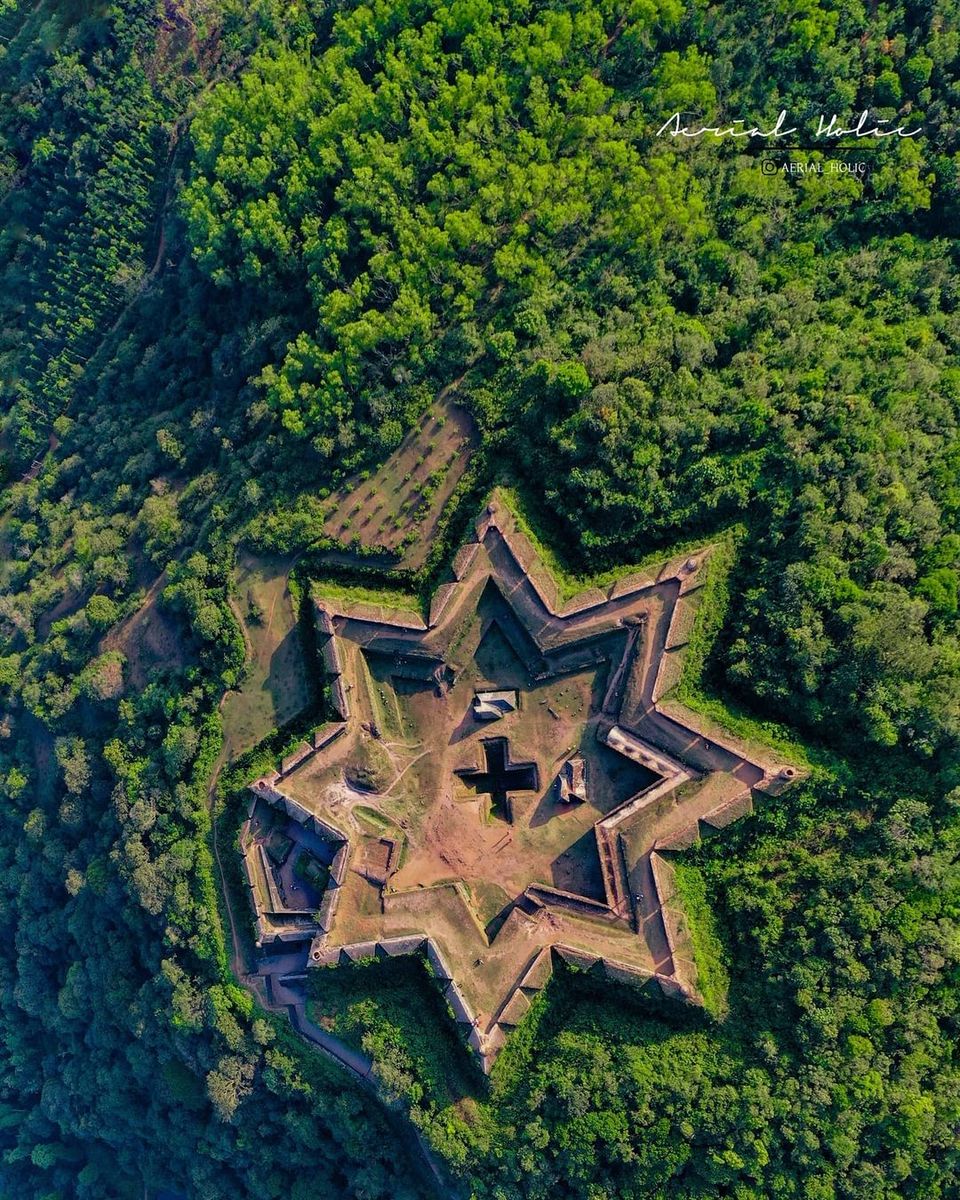 So, if you are planning for Chikmagalur, you must include these places in your trip plan and tick them off your list.
You may also like to read: guruvayur temple
Think we missed out on something? Tell us about it in the comments below. Or write about it here on Tripoto and earn Tripoto Credits!