Ever wanted to get away for a weekend to indulge in a beach escapade, ditching the city and crowd? But then again, you wanted to be closer to home? Well, if you're in Bangalore then look no more, you're in the right place because all you need to know about the perfect weekend getaway is here!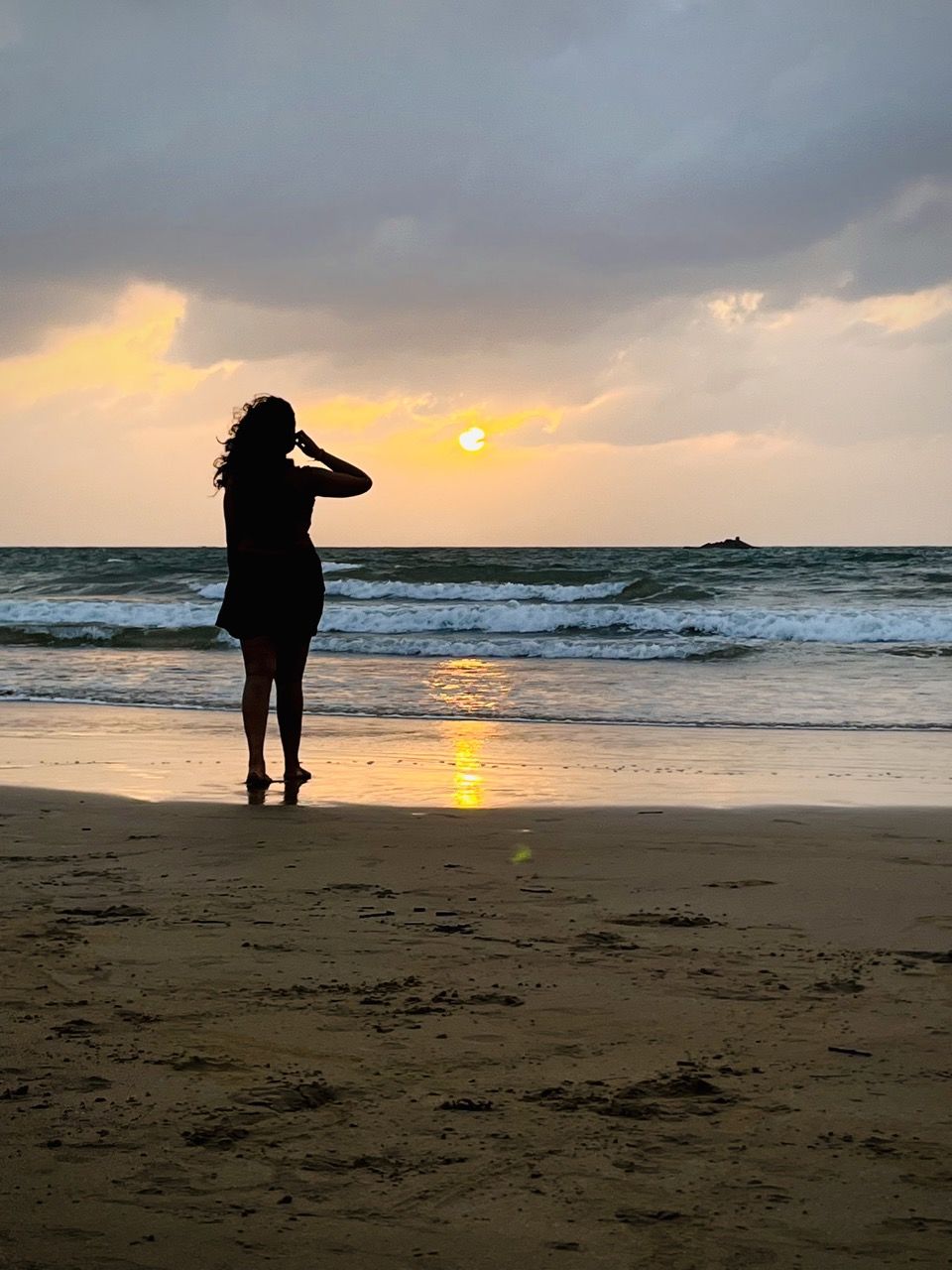 Gokarna is about 480kms from Bangalore and can be easily accessed by various modes.
How to reach?
By Bus:
There are many direct private sleeper buses from Bangalore to Gokarna. You can book them from here. It takes about 8-9 hours by bus.
By Train:
This option can be used if you're travelling not just from Bangalore, but also from Mumbai. You can book your tickets here.
By Car:
This is the best option as it gives you complete flexibility to enjoy the coastal Karnataka's landscapes and nature on your drive.
Where to stay?
If you're on a budget trip and looking to meet other travellers then there are hostels which you can consider. Zostel and Trippr are really good and not very heavy on your pocket.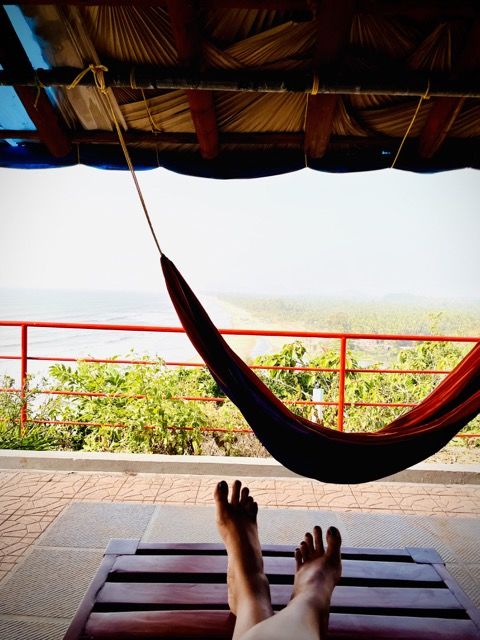 If you're looking for something more private, then you can check for options here.
Now let's see how you can spend your weekend and just immerse yourself in the tranquil of a perfect beach vacation.
Day 1:
Hire a two wheeler at the local shop near the temple for 2 days. It should cost you anywhere between 350 to 500 Rs depending on the season you visit. If you stay at any of the hostels, the hostel management will help you to get the two wheelers or give you the contacts of the two wheeler shops.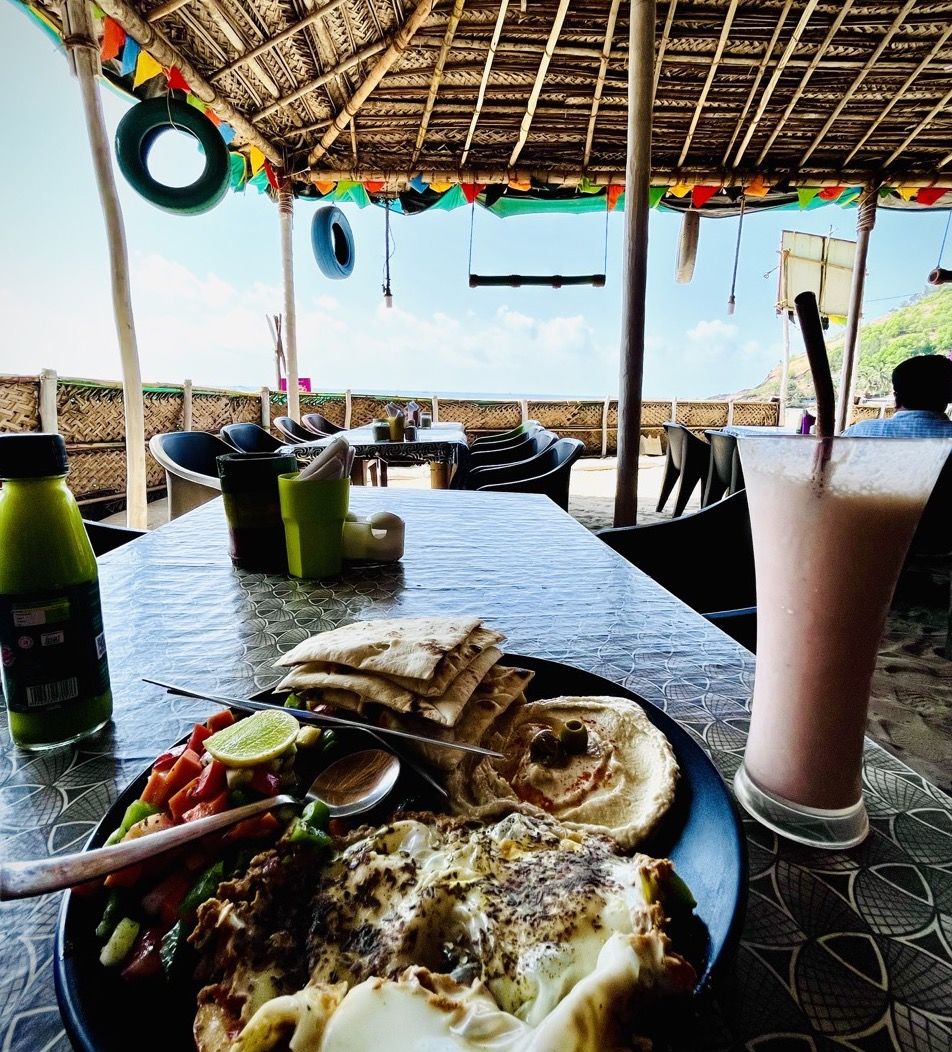 On this day, you will reach Gokarna. You can plan to do a bunch of things at the beach. Visit Om Beach and have a brunch at the famous Namaste Café. Sea food at this place is the yummiest. Its a bit pricey but totally worth it.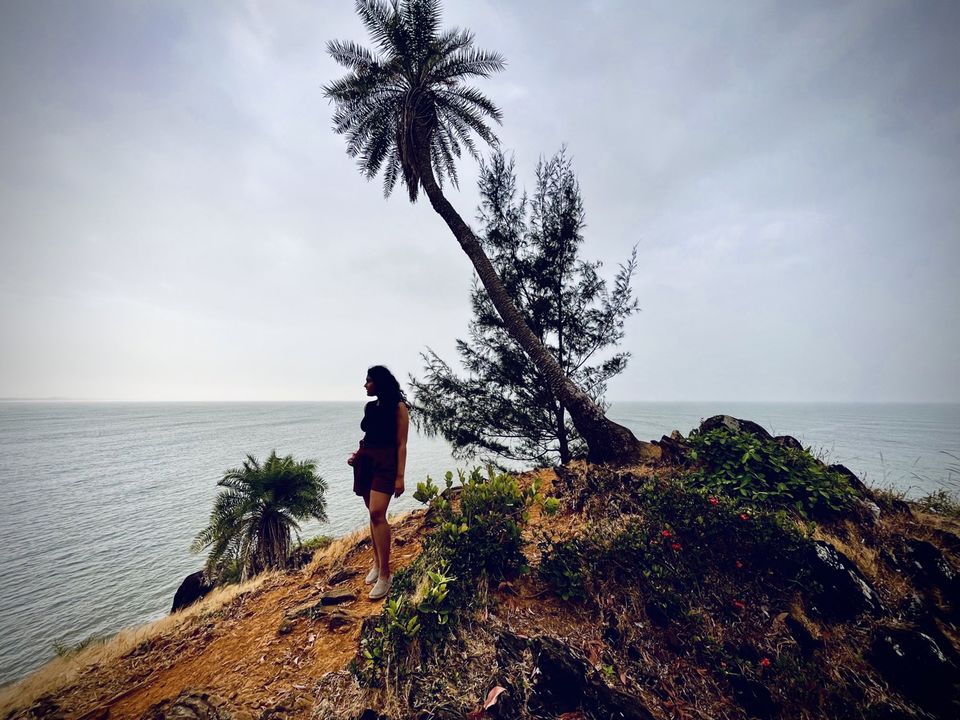 At this beach you can also get on a boat and go on a ride to see Dolphins in the ocean. The boat ride does not cost much and it takes you on a ride half way across the sea to the Paradise Beach and brings you back to Om Beach. Play in the sand and get going to the next beach
Visit Kudle beach around evening and you can plan to do a number of water sport activities at Kudle. Kayaking at Kudle during sunset is the best thing that you can do. The mesmerising sunsets views while you're on your kayak in the middle of the ocean is going to be a picture perfect frame in your memory lane. Apart from Kayaking there are other water sports too, pick anything you'd like and have fun. You can have dinner at any of the beach restaurants at Kudle and call it a day
Day 2:
The true beauty of Gokarna can only be experienced if you go on beach hike. There are many companies that take you on beach hiking, you can opt anyone of those. Or, simply connect with the hostel management and they will take you for free. They could charge a nominal fees if there are very less people. The other option is, you can just go on your own and it does not really require any guides if you're with your friends. Start from Belakan beach and End at Om beach.
The first beach you will reach on your hike is Paradise Beach. This beach can be accessed only through trekking or by a boat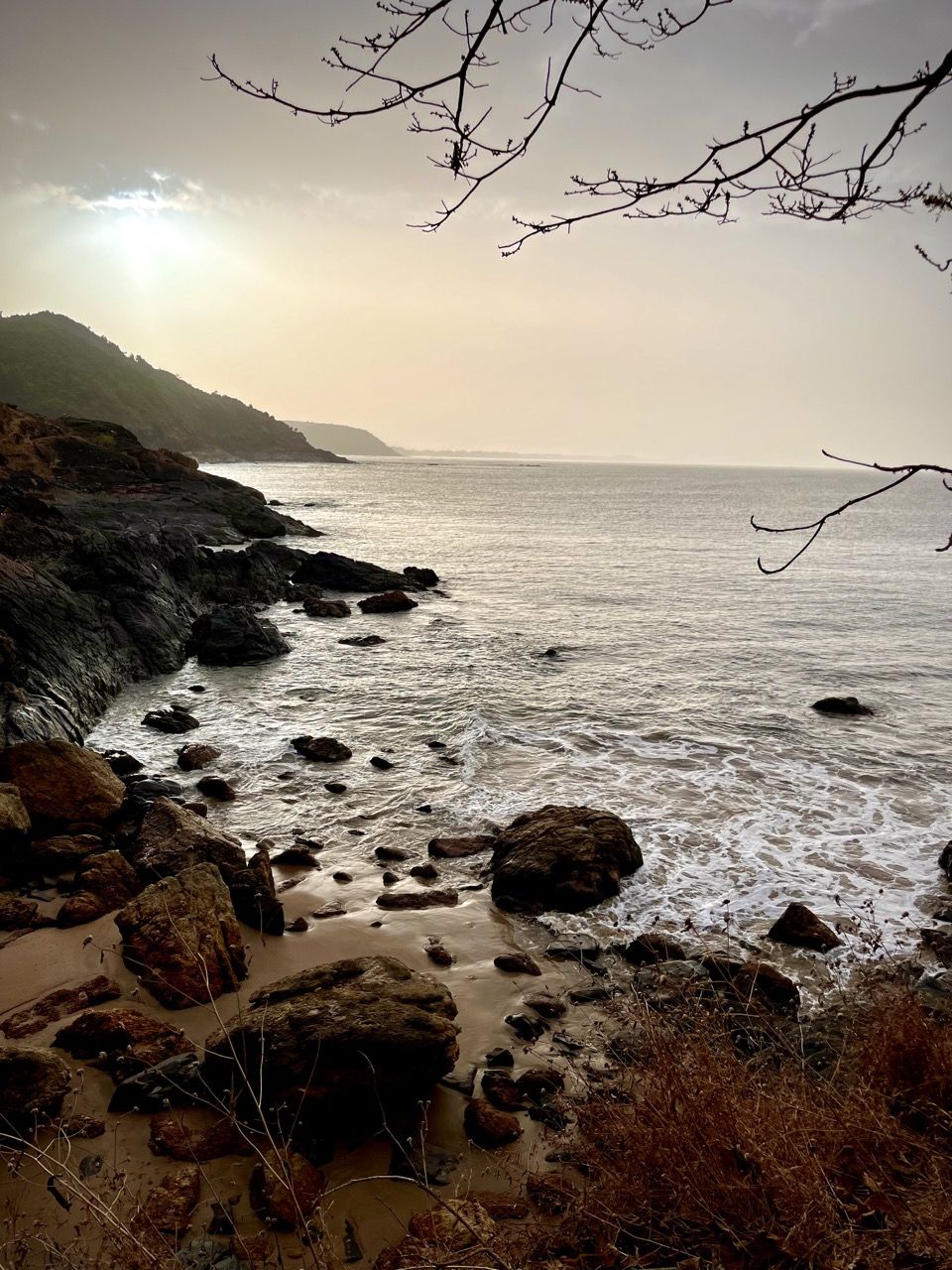 You will cross many beaches and view points. If you do this early in the morning, you'l have all the beaches empty for yourself and gives you an opportunity to enjoy some alone time.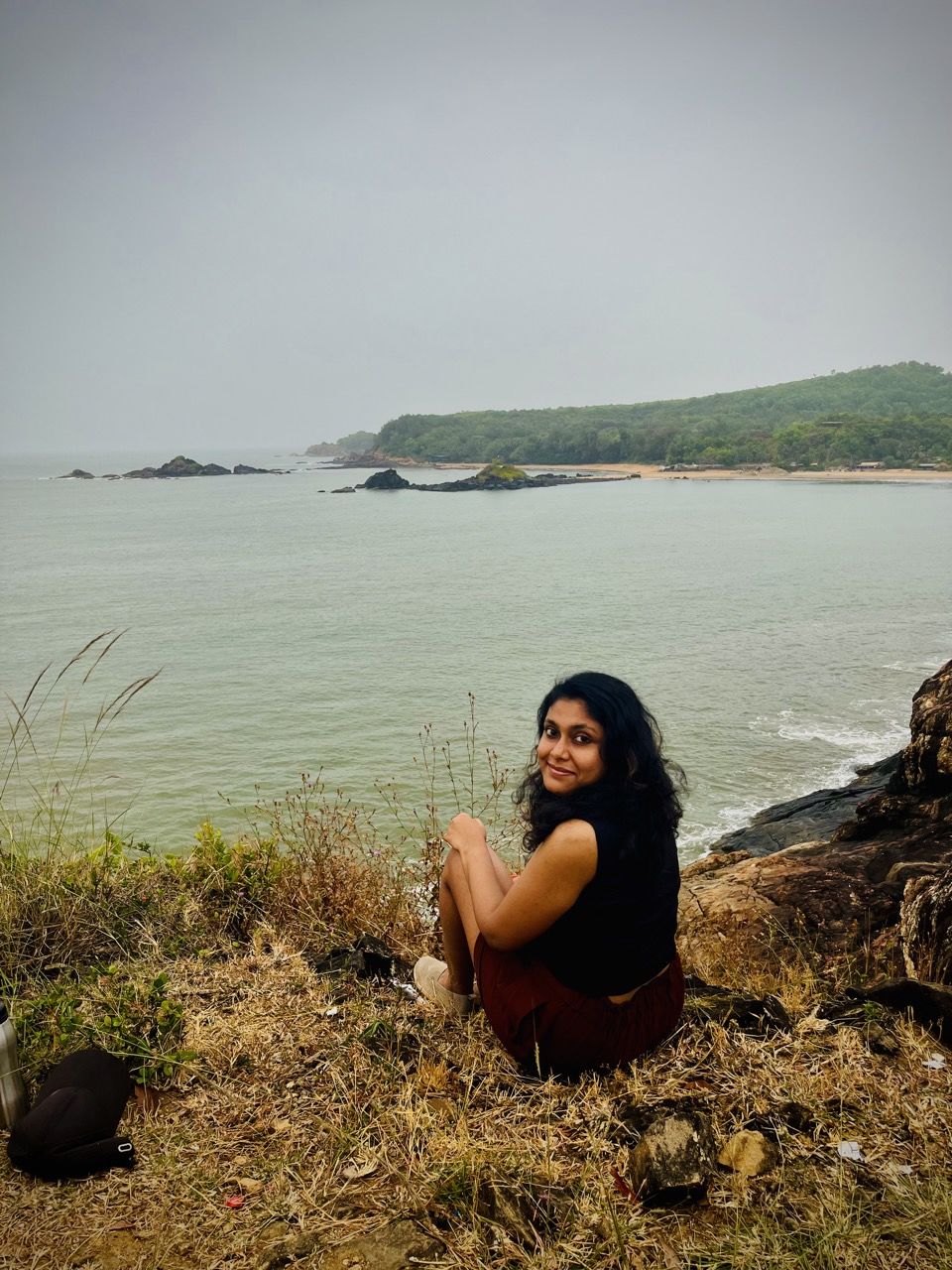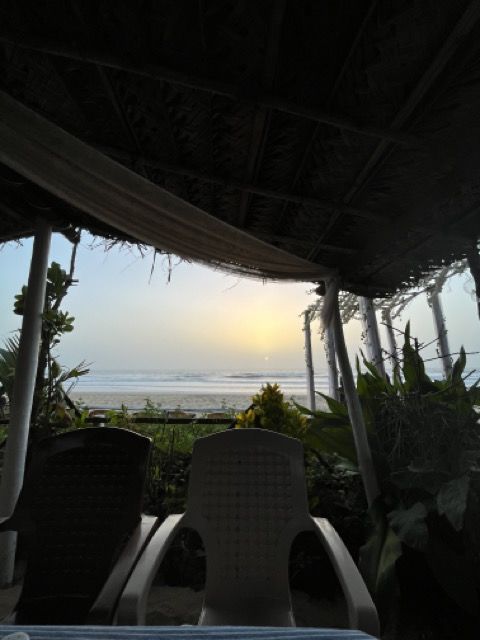 After all the adventurous beach trek, get back to your room and rest for a bit. You can either plan to visit the temple in the evening or right after your hike. But, please ensure you visit the temple as it is a temple which has history and the name Gokarna also comes from this temple.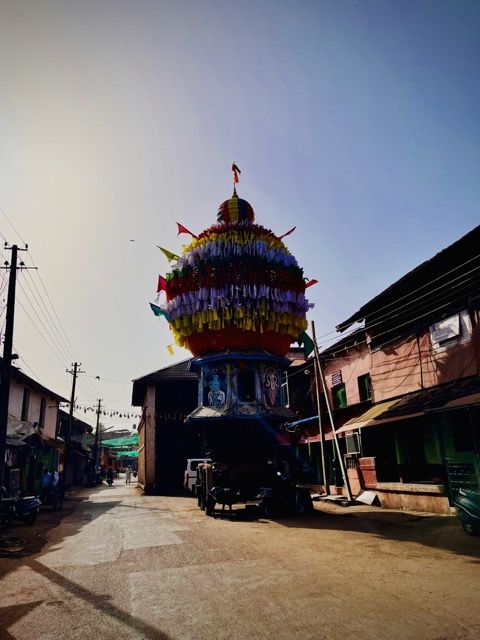 After visiting the temple, you can walk to the main beach that is at a walkable distance from the main temple. The sunset from the main beach is something to be added in your list. There are quite a few restaurants and cafes at the main beach for dinner as well.