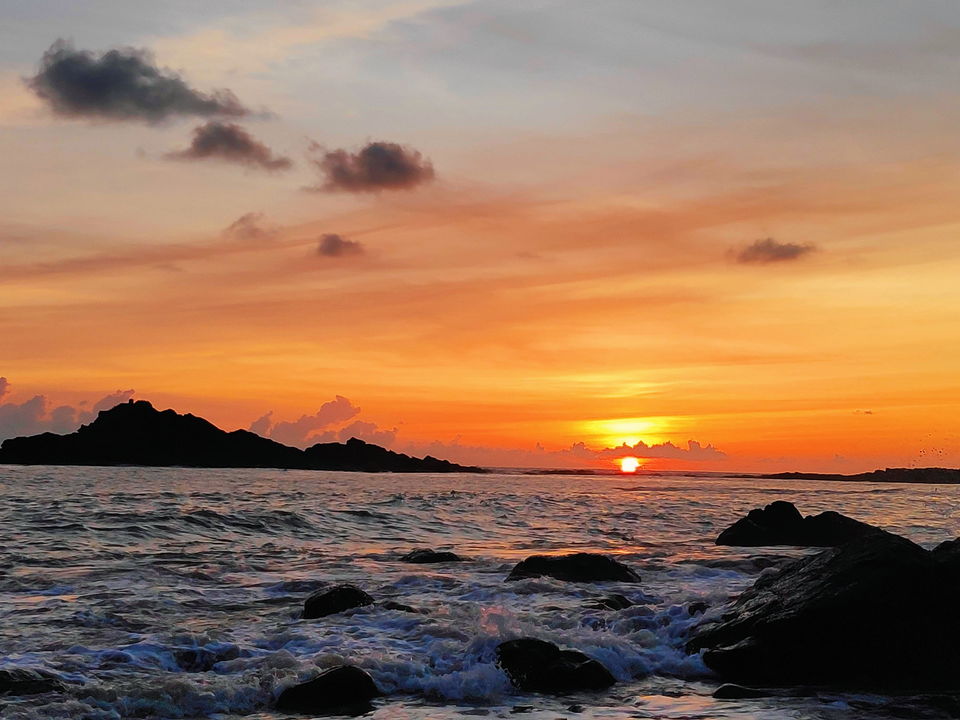 Beaches in Gokarna are full of wonders and you would love to lay on the beaches to enjoy the serenity. Gokarna is an excellent example where religious devotees and beach chillers peacefully share the space.
Gokarna, meaning Ear of Cow, is a town in South Karnataka, 489 KM from Bangalore. People believe that Lord Shiva appeared in Gokarna through a cow's ear. Therefore, Gokarna has a lot of religious significance among people. There are plenty of famous temples as well, major being Mahabaleshwar Temple.
Most of us think that Goa is the ultimate place for chilling on the beach, in that case, I must tell you how amazingly beautiful Gokarna is. Also, whenever someone asks us about beaches in India, Goa and Andaman are the answers. No doubt these places are amazing but at the same time a bit expensive too. More of a holiday destination. But if you want to stare at night sky by the seaside, need a complete detox from city life, Gokarna is the place for you.
In Gokarna, you'll find the right mix of cultures, from Hinduism to Hippie. Most importantly everyone's space is respected. I remember lading on to Gokarna beach in shorts, only to find out that devotees come there to offer prayers. But I didn't go through weird stares, I stayed there for a while clicked some pictures and went back. A rare scene in India when you're not judged for the kind of clothes you wear.
How to Reach
Gokarna is a small town, hence direct train & airport connectivity is not there from major cities. Gokarna railway station is 8 km from the main Gokarna city. However, it is not connected with the major cities. Ankola, railway station is another option at 20 km from Gokarna. It has direct connectivity from cities like Bangalore, Mangalore, and Kochi.
Nearest Aiport is Goa International Airport - 157 km from Gokarna, almost 4 hours drive from Gokarna. Hubli Airport is another option which is 147 km from Gokarna and will save an hour of the drive.
Most people choose to travel by Bus, you will find a good number of buses from cities like Bangalore, Mangalore & Goa.
Well, we had hired a cab from Bangalore, it was a good decision as we didn't need to worry about transportation in Gokarna as well. Plus, there was a prediction of heavy rainfall so hiring two-wheeler was not a good idea. It cost us 17K in total, we also covered Jog falls while going back to Bangalore. So, it was a cheaper deal as we were six people in total.
Apt Time to Visit
Please avoid visiting Gokarna during monsoons, it rains heavily, and you will not be able to enjoy anything. The best time to visit is from October to February. During summer, April & May are really warm, avoid going during these months. I visited at the end of September and I believe it was the best time. During this time tourists flow was limited and hence I could enjoy the better. Although if you're looking for some water sports adventure, visit from the end of October to March.
Places to Stay
You'll find many options for accommodations in Gokarna. Budget Hostels, Resorts, and Camps, these all options are available. Well, I was on a budget trip hence I chose to stay at a hostel, Trippr at the middle beach. A lesser-known isolated beach. And I would highly recommend staying at Trippr Hostel. You will have an entire beach to chill with a minimum number of tourists. You will only see fellow travelers from the hostel and a few foreigners exploring the area.
The best part of staying at Trippr was the night sky, I laid down on the sand and spent hours and hours doing nothing but star gazing and listening to waves of the sea.
Other good options for stay are Zostel, HostelLaVie, Kudle Ocean Front and Namastey café.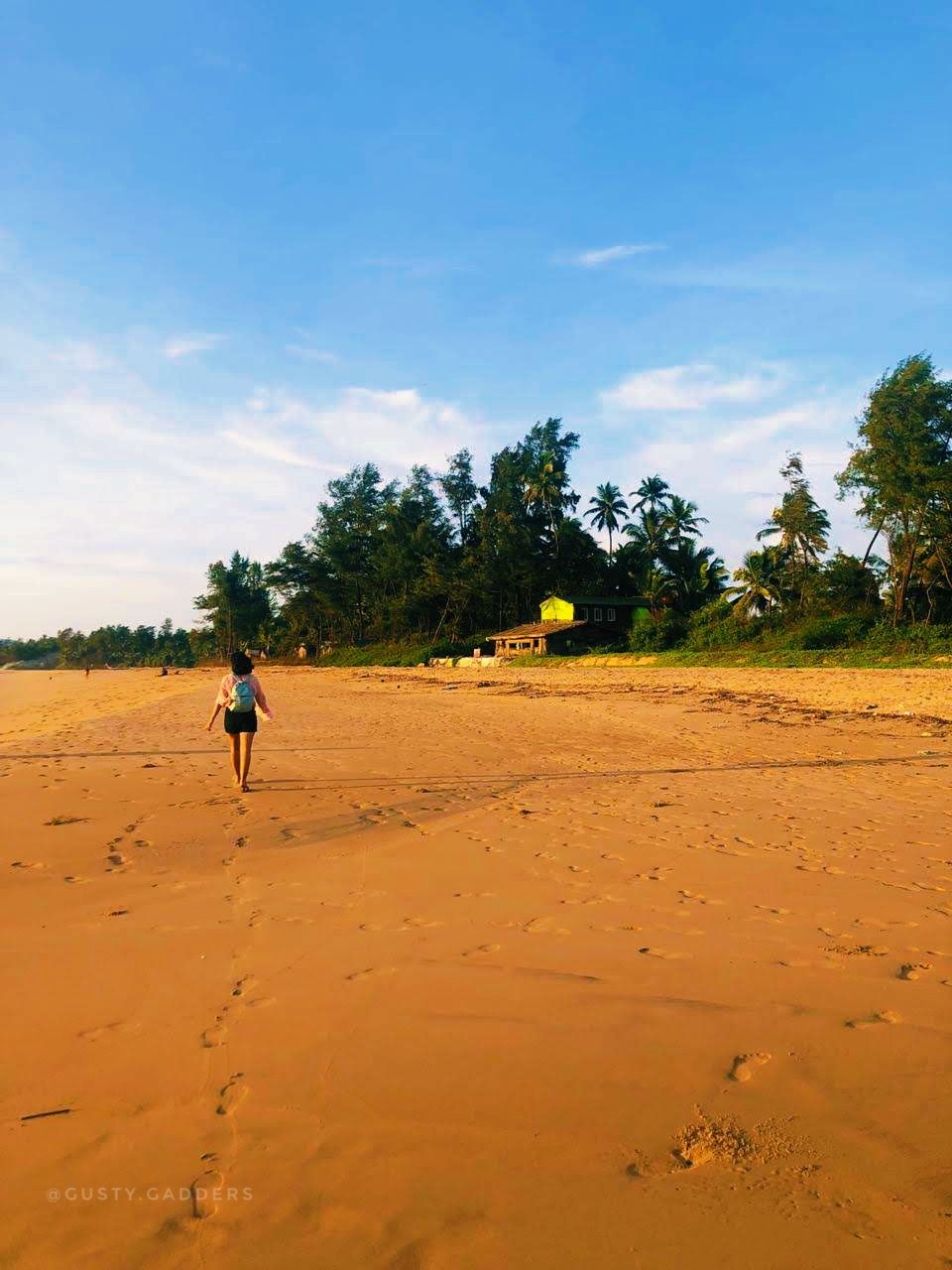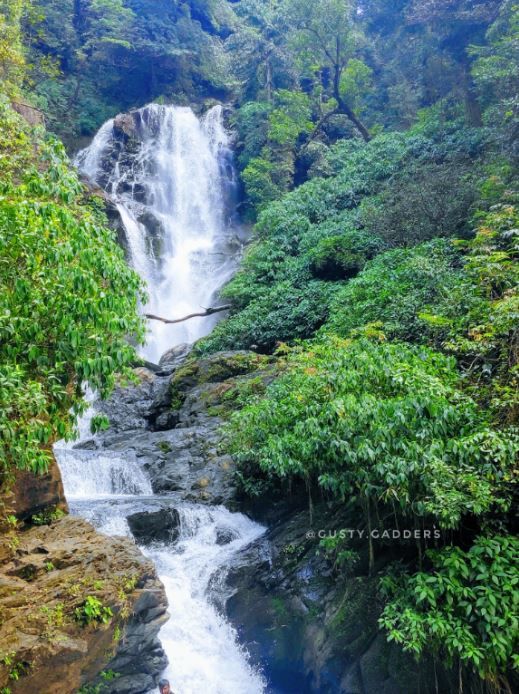 Places to Explore & Trekking
Beach Trek, Night Trek to Paradise Beach, Vibhooti Falls, Yana Caves Mirjan Fort, Mahabaleshwar Temple
Beach Trek
Gokarna is famous for its beaches, and the beach trek. It has five major beaches, Gokarna, Kudle, Om, Half Moon, and Paradise beach. While Gokarna's main beach has a more religious significance, the other four beaches have hippie vibes. Also, people prefer to trek through these four beaches. The trek starts from Kudle beach and ends at Paradise beach. The total distance of the trek is approximately 9 KM. This would be a moderate hike and doesn't require any experience in trekking. Although some places could be a little difficult to cross. Don't forget to wear hiking shoes or any shoes with good gripping.
Yana Caves
Yana Rocks are situated near by Vibhooti Falls, and are famous for their unusual formations. There are two famous huge rocks, Bhairaveshwara Shikhara and the Mohini Shikhara, standing 390 feet and 300 feet in height, respectively. To reach there you have to take a small trek through the forests. These rocks are composed of black crystalline limestone.
The backdrop of these rocks with western ghats is incredible. Once you're here you can also explore the Yana caves which is approximately 3 meters deep. There is a temple as well dedicated to Lord Shiva which is a popular pilgrimage center.
Mirjan Fort
Mirjan Fort is a gem from the past. It dignifies the glorious history of the town where it was built. It is spread across an area of over an area of 10 acres.
Vibhooti Falls
This is a waterfall situated some 55 KM away from Gokarna's main town. It was more like a surprise package for me, as I didn't expect such a tiny yet beautiful waterfall to be there. After a hike of some 25 minutes, you'll reach this beauty. The entire area is well maintained by the Government and there are changing rooms as well. So don't think twice before jumping into the water. Just be very careful as the water near the fall is some 7-9 feet deep. People were also diving from the top, so you better have an idea of the depth. Stones inside the water are slippery and fishes can be ticklish but it's worth all the pain.
I sat on a stone and enjoyed watching the feeble ray of sun coming through the waterfall. So peaceful and serene.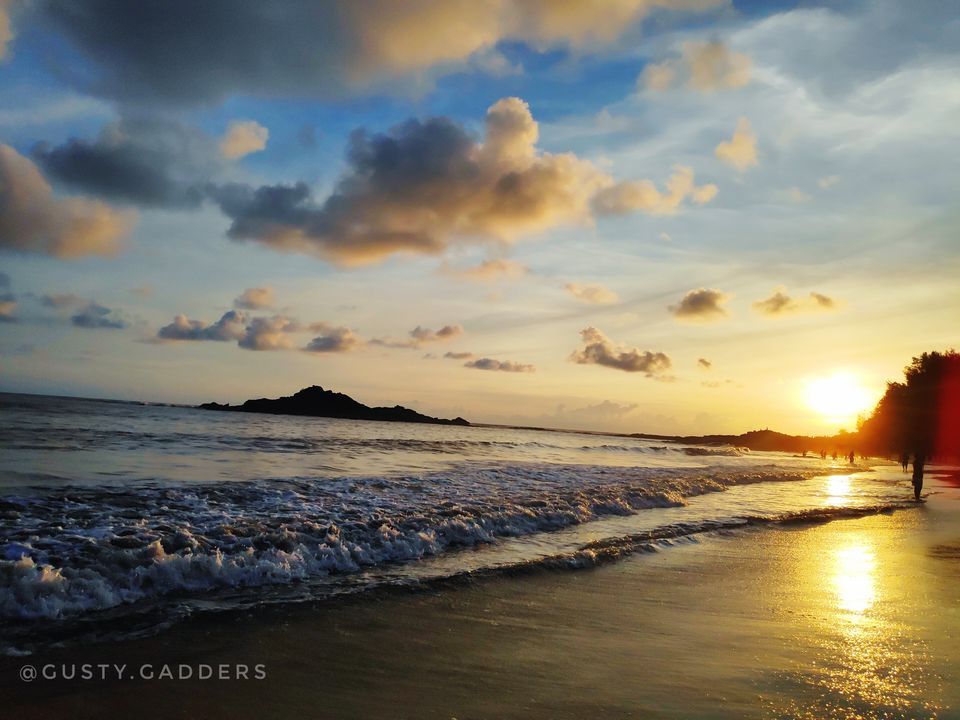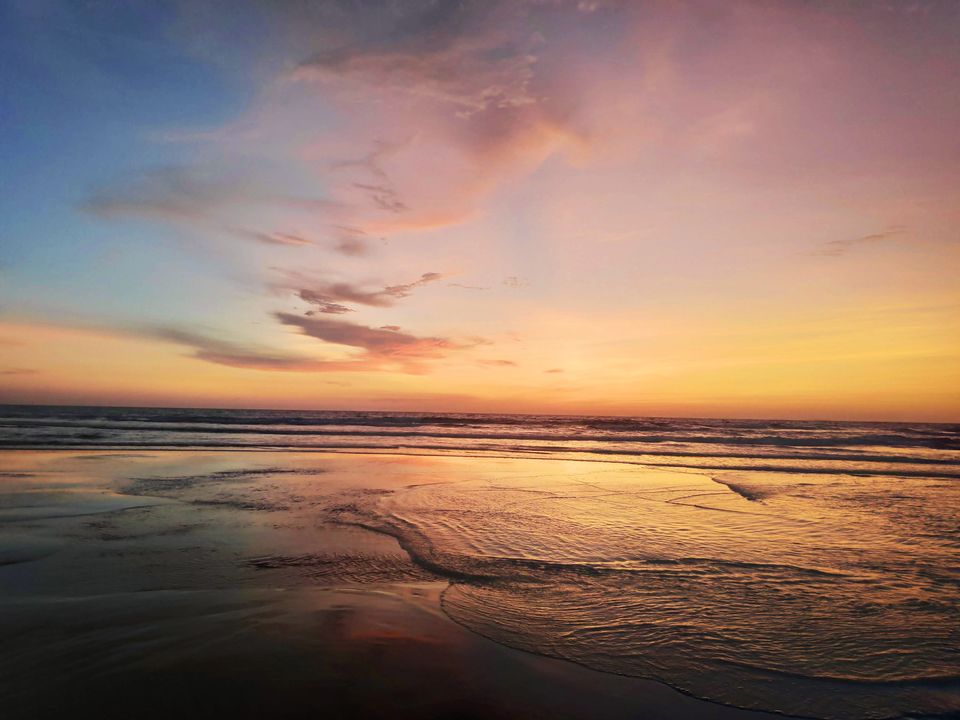 Apart from this, you can also opt for a night trek to Paradise beach. I was lucky enough since the day I checked in at Triprr, they organized a night trek to Paradise beach. Well, I do not have much information about the base point as I was too sleepy, but it takes around an hour to reach the paradise beach from the base point. The trek goes from hills which are densely covered with the forest. The trails are narrow, and you must be very careful while stepping up or down.
As we reached the beach, we went on to see phytoplankton we started to dig the sand to witness the beauty of these little creatures.
There was then bonfire and singing, while I decide to lay down on the beach and listen to waves. I have recently discovered how soothing waves can sound, especially during the night (unless I'm not stuck on a ship in the middle of nowhere LOL).
Later in the night, some people decided to go back to the hostel with a trek leader while some stayed back to witness the sunrise. I was very tired already, so I decided to miss the sunrise, resting is also important after traveling so much. Paradise beach is very small but very calm & super clean. As only a few people come over here.
To be very honest it appeared like a fairy tale castle amid the green lush. I felt so rejuvinated afterwards and of course clicked pictures with beautiful background.
The ended with watching the most scenic sunset at Trippr Hostel Beach. Even after the sunset, we enjoyed the soft breeze and delicious food (did I tell you how good was the food at Trippr Cafe) by the beach.
You can also visit Mahabaleshwar Temple and Murudeshwar Temple which has second largest statue of Lord Shiva at a beach. I suggest visiting any one of these temples early in the morning. And if you're traveling back to Bangalore, you can visit the temple and Jog Falls as it will be in the middle of your way back.
A Quick Itinerary
I hope below itinerary will help you to plan your next weekend getaway.
Day 1- Beach Trekking- From Kudle to Half Moon Beach & Night trek to Paradise beach at midnight.
Day 2- Yana Caves-Vibhooti Falls-Mirjan Fort and Sunset on beach near Trippr Hostel.
Day 3-Mahabaleshwar Temple & Jog Falls (on the way back to Bangalore).
Trust me I loved every corner of Gokarna and I am definitely going back again to explore more. At last, don't forget to visit my insta page for more stories and pictures from this epic Gokarna Trip.
So this time ditch your Goa plans and explore Gokarna with your friends. Don't forget to leave your comments and views, would love to hear from you all.
Read more such interesting stories on my travel blog Gusty Gadders and don't forget to follow me on Instagram.