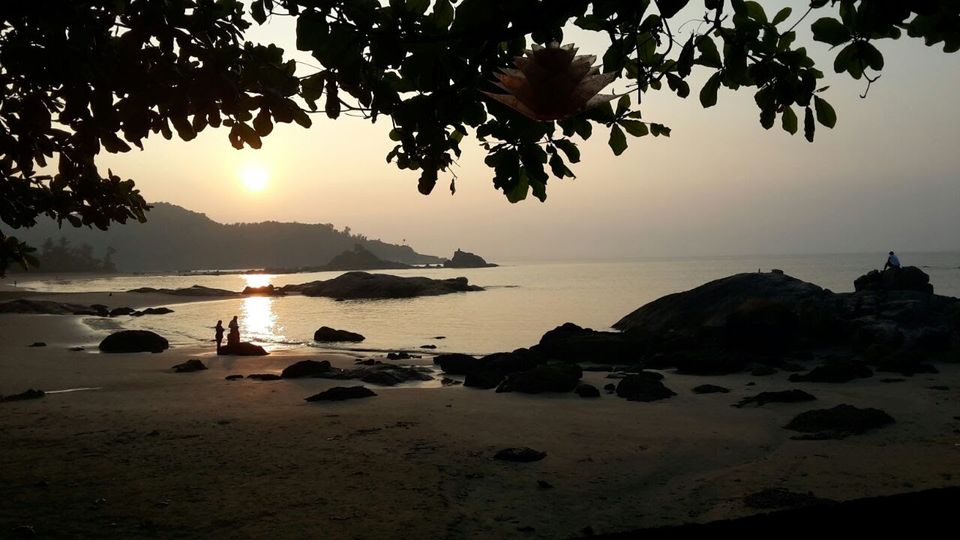 As my birthday weekend was rolling around the corner, I decided to gather my friends and take a trip to this beautiful beach town called Gokarna in Karnataka. It is also home to the famous Mahabaleshwar Temple, however we were more interested in exploring the pristine beaches.
Gokarna is like an extension of Goa but for the soul instead of the high!
This trip was a reunion of sorts, we were all travelling from different parts of the country (Hyderabad, Bangalore, Pune, Mumbai and Nasik!) and we could not have chosen a better destination to catch up on lost time.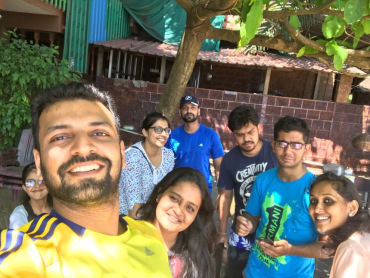 3 of us set of from Mumbai in an overnight bus to meet the gang at Namaste cafe which is situated at the Om beach. Namaste cafe was a brilliant choice of stay as it was right by the beach and you would wake up to the beautiful and mesmerizing sound of the waves.
If you are a solo traveler, check out the Zostel which is near the Gokarna beach at a slight height. So the Arabian sea over the Gokarna cliff is like an abyss of never-ending awesomeness!!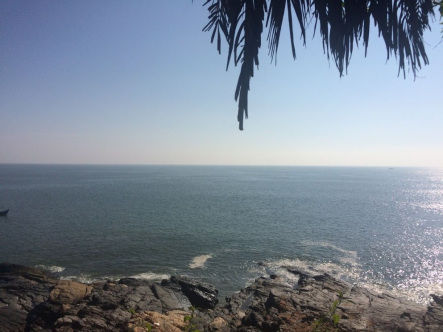 Gokarna, Kudle and Om beaches are the highly frequented and busy beaches. But my favorite was paradise / full moon beach. It is one of the lesser known beaches and you have to hike it to reach it! There is no motorable route directly to this paradise! (or well, you can take a boat but they will charge way too much if you want to spend time at the beach – my recommendation is to trek it down if you can!) The getting lost and finding your way is the best part! Also helps when the hike is absolutely gorgeous as well! ????
Gokarna is heaven for sea food lovers! A YouTuber I follow (Shout out to Wondering Llyod – follow him!) recommended we go to a locals house that servers fish meals for lunch and dinner near the Gokarna beach. Its a house and not a restaurant but we payed just Rs1000 for 9 people for absolutely delicious food! The place was near Gokarna beach in a lane right opposite a popular restaurant called Prerma. But make sure you go between the standard lunch / dinner timings!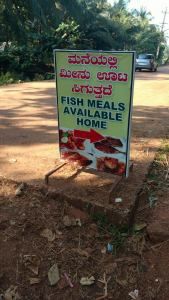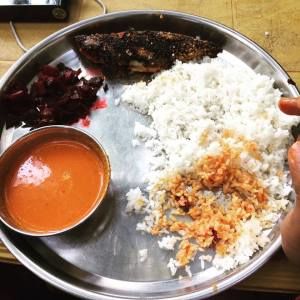 You can hike from the Kudle beach to Gokarna beach or hire a Rikshaw that will take you there! All the beaches are connected through short hikes. (Gokarna – Kudle – Om – Half moon – Full moon / Paradise beach)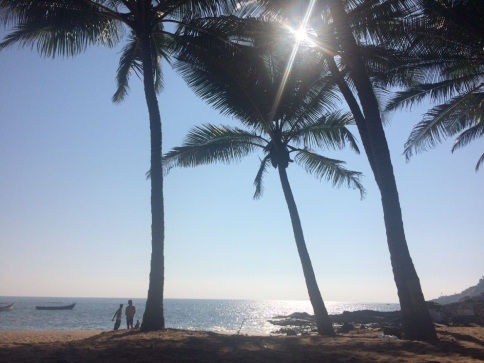 Also Prema restaurant, although pure vegetarian, had yummy food too and even YUMMIER ice cream, definitely try it!
Apart from these places most of the cafe's served either Indian / Israeli / Continental food – food is a non-issue here! Frickin' good everywhere! (Try the veg Pasta and one of the set breakfast's at Namaste Cafe too!)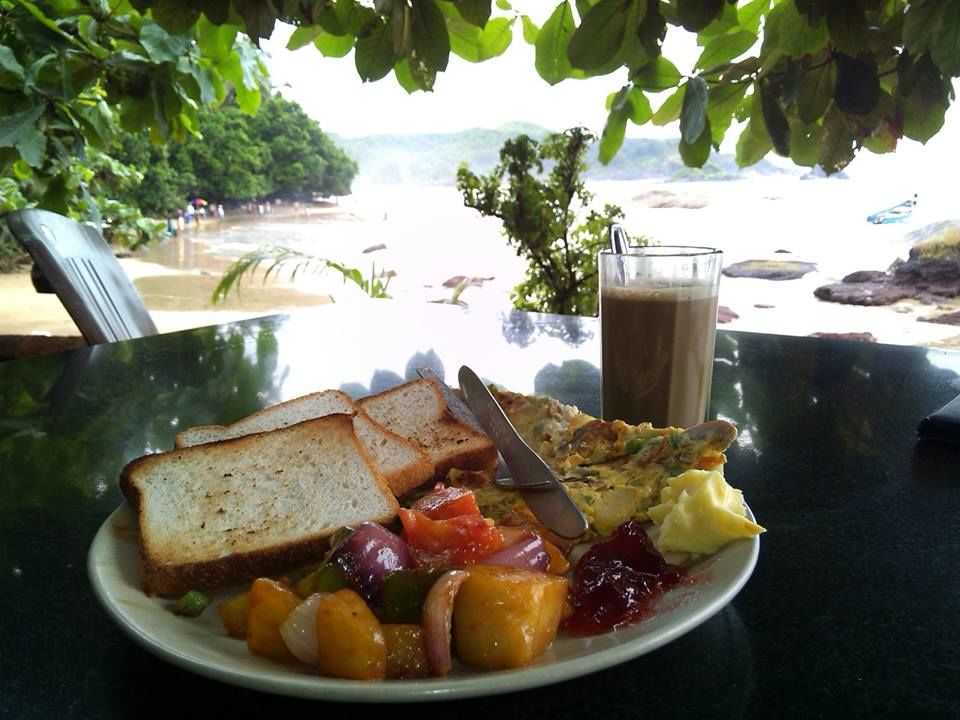 With an array of coconut and banana trees, pleasing sunsets, clear sand and crystal blue sea, Gokarna is perfect for an ideal beach vacation. After 4 days of pure bliss, our trip came to an end on happy memories we will cherish for life!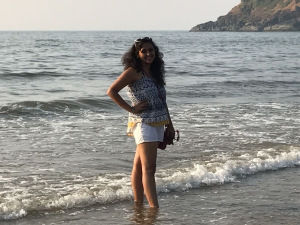 Have you been there? Tell me your stories!
PS – Gokarna is an extremely budget friendly destination! The only hiccup is reaching there is not as easy if you don't have your own car/bike but absolutely worth it!