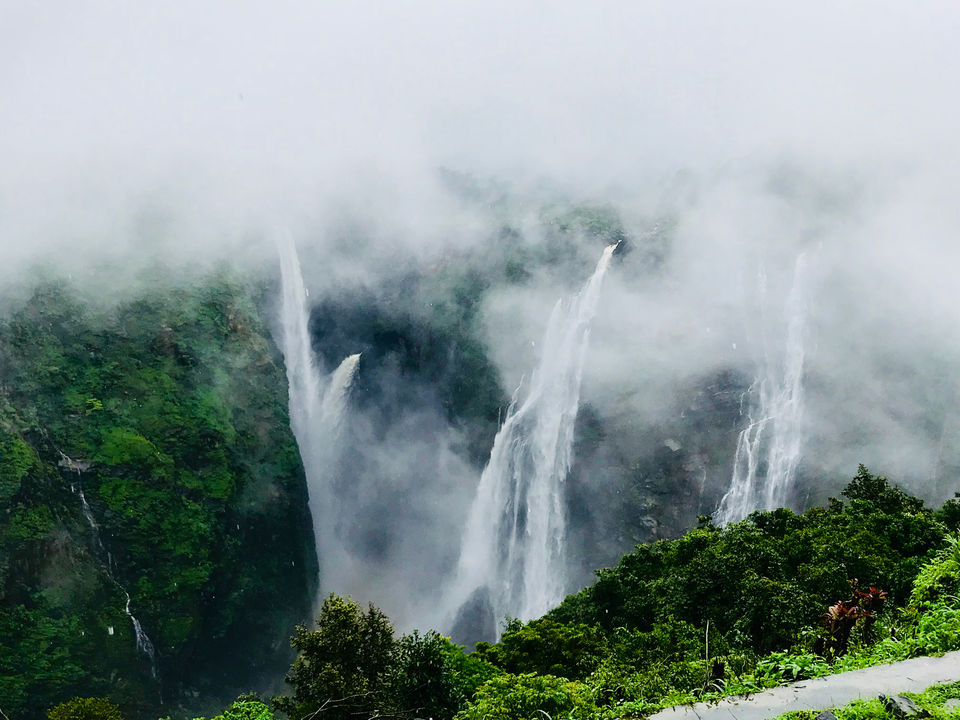 "Travelling to unseen and unfamiliar places always makes me happy and happiness does not carry cost with it".
I have always experienced that travelling to unknown places fills me with thrill and excitement and every time I go to a new place I bring along with myself a new story to share with everyone. This trip was more about unwinding and getting disconnected from everything so that I could get connected to myself.
I took a flight from Delhi to reach Bangalore from where I along with my two friends took the train to Talguppa which was the nearest railway station to Saravathi Adventure Camp, our first jungle resort. The train leaves at 11.10pm and reaches Talguppa at 7.10am. Our train got late by an hour but we were so enthralled to see the splendor and greenery around us that we hardly paid attention to it.It was on and off raining when we arrived at the station. We shared our cab with a couple who were also going to Saravathi Adventure Camp locally known as jungle resort.If one books a private taxi,they charge approx 600rs to the place,for us we got in at 400rs.
Saravathi as the name suggest is the name of the river through which world famous Jog falls are formed and it is highly recommended to visit Jog in monsoons when one can see all the four famous streams, Raja,Roarer, Rocket and Rani in full surge. After all, what is the point of visiting a waterfall without water in it?
The resort is situated at a stunning location overlooking a big lake.Usually, when one books the resort the tariff involves a package depending on the number of night, one wants to stay there.The package includes food and water sports like trampoline, kayaking, boat riding and nature walk.(Visit https://www.sharavathiadventurecamp.in/ for more details).
It was raining enormously at the jungle resort that day and with no cellular network and no internet we were left to our own selves in a jungle. After having our sumptuous lunch, we played some indoor games until it was time to visit the famous Jog falls, second highest plunge waterfall of India for which we all were so excited. (Visit https://en.wikipedia.org/wiki/Jog_Falls for more details why Jog falls is so famous).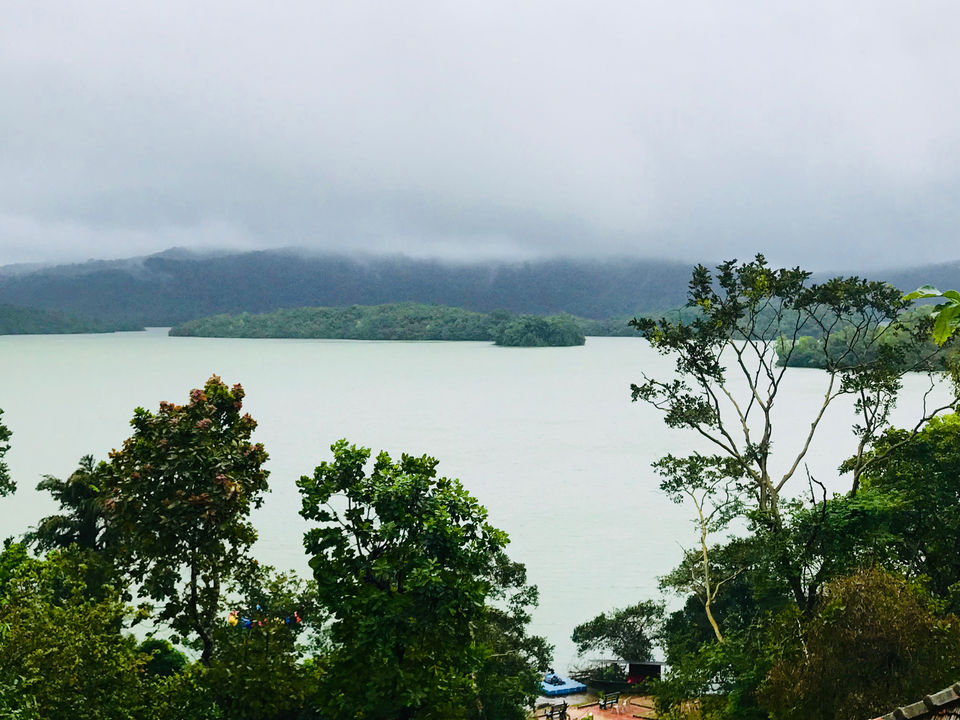 We arrived at Jog at 5pm with rains and clouds all around us. One thing that I have learned from nature is patience and perseverance. Jog was engulfed with dense clouds and nonstop rains. But, as soon as we reached the view point, it got cleared and in next 10 minutes, the clouds came again.The view was so lovely that we could not resist ourselves from not watching them even for a second! We waited patiently for Jog to get clear again by the winds and it kept us giving a flickering appearance. The sight was magical and captivating. We were also told by the locals, that it has rained too heavily that after four years Jog falls are in full surge!After spending two hours at Jog, and dripping wet in rain, and as it started to get dark , we started to our resort and spend rest of the time there to start next day to another beautiful place, near to Shimoga.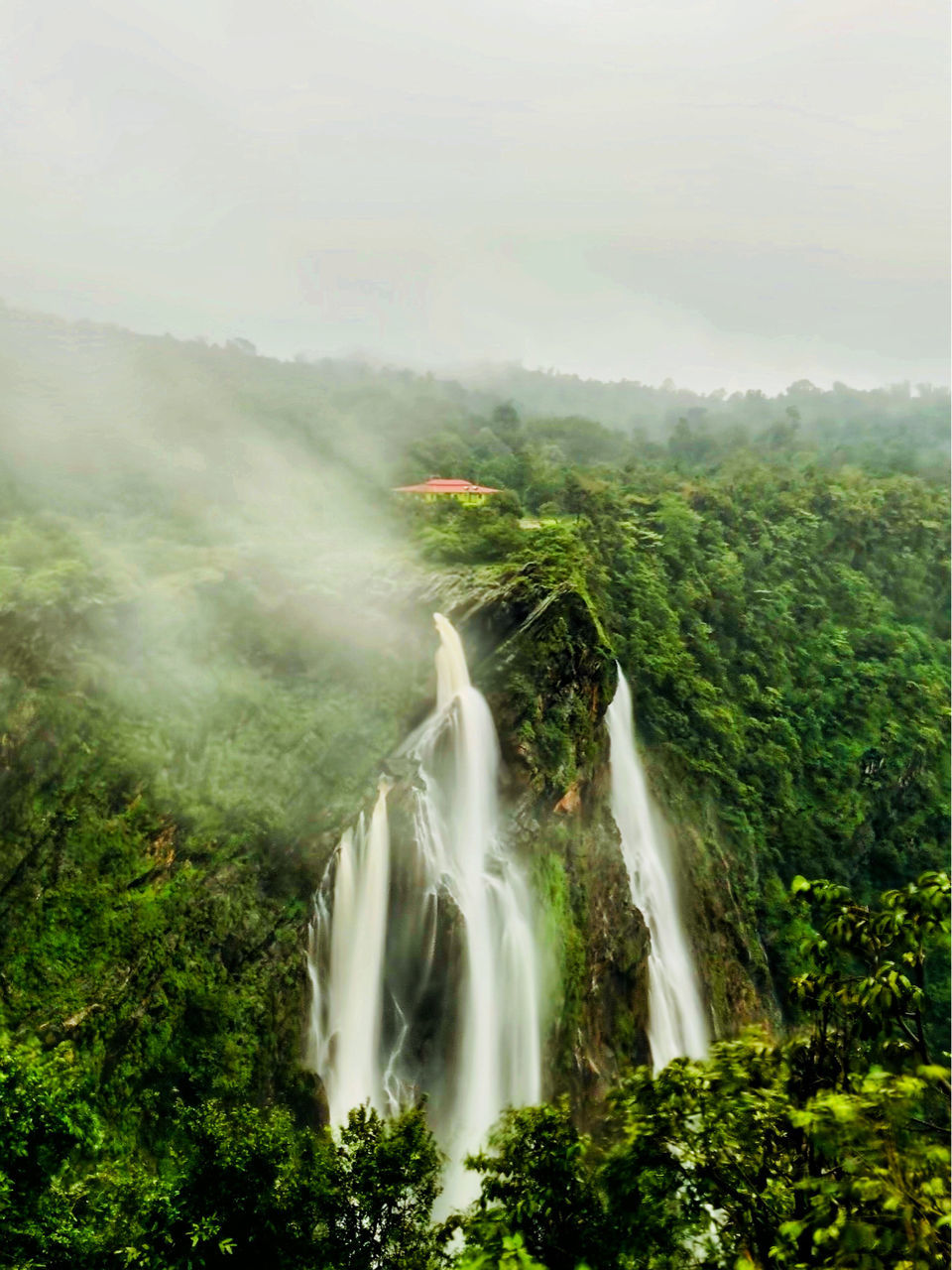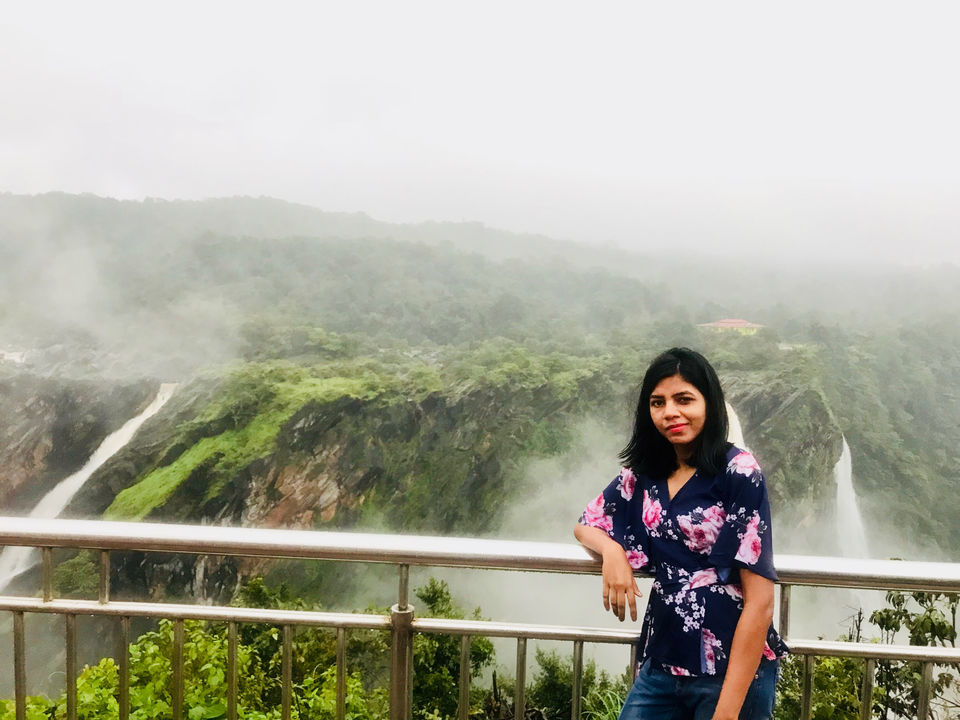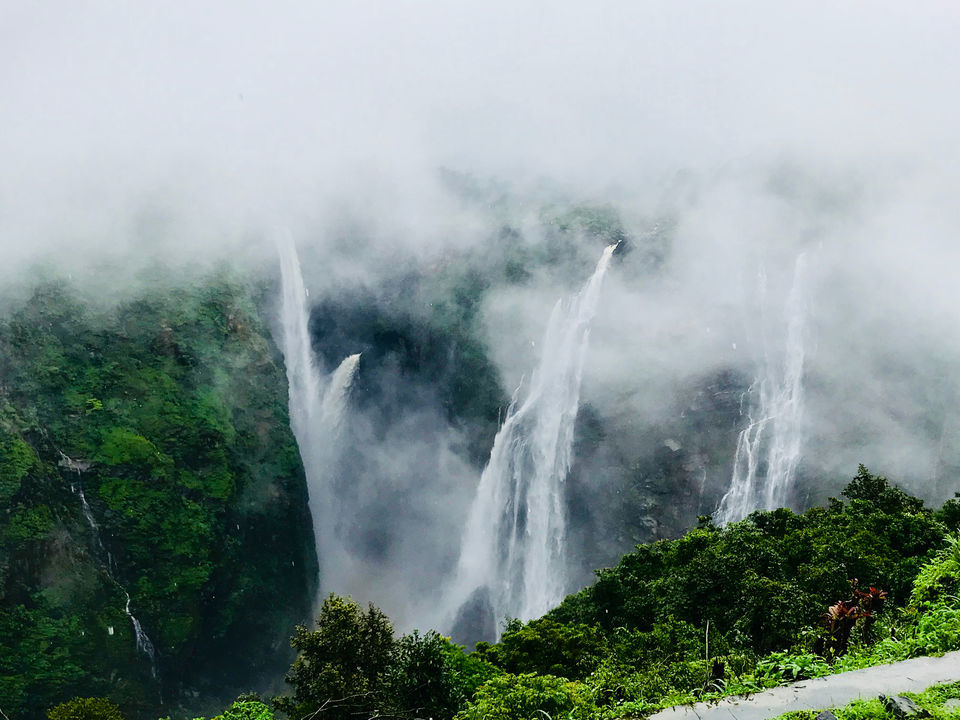 I did not expected that this place would turn out more beautiful than it looked in pictures.Kolavara heritage homestay looked like a place which reminded me of my summer holidays as a kid with my grandparents. A centre courtyard with tulsi plant in it, swings and hammocks, areca and coconut plants all around the home, bare foot walking in the clean and tidy house, rustling sounds of forest around it, chirping of birds, humming sound of bees,who would not fall in love with nature and want to leave this place?
The architecture of the house cannot be mentioned in words. It was skillfully carved and well conserved. Located in Thirthahalli district, this place was located at a distance of 90kms from Shimoga.There was something about this old charming house which will make you think it's better to slow down sometimes in this fast pacing city life and get disconnected from the outside world for yourself. The hosts were filled with warmth and the Malnad hospitality that they showered on us in the form of delicacies makes me mouth watered whenever I remember it.
The food served was filled with freshness as well as happiness. And not to mention, the host who always came in to check in between whether everything is perfectly alright? And did I mention that they have those unique homemade wines? Yes, can you imagine a wine that was built from jackfruit, ginger and areca? Hell!Yes! They served that wine and if one wants they can purchase it directly from them too.I wish that was available for sale in other places as well .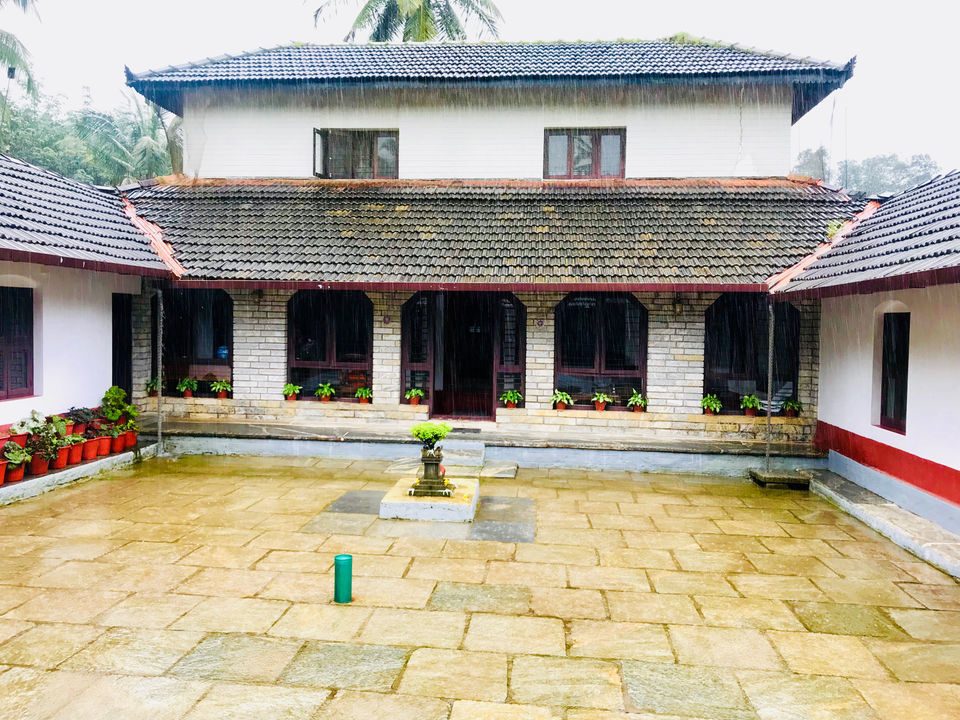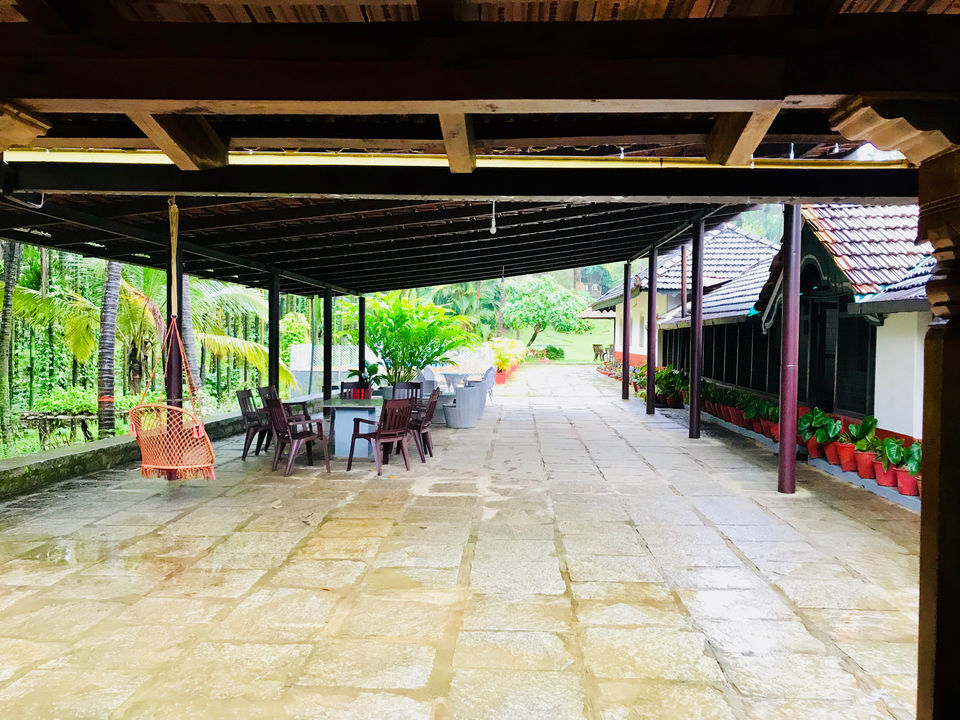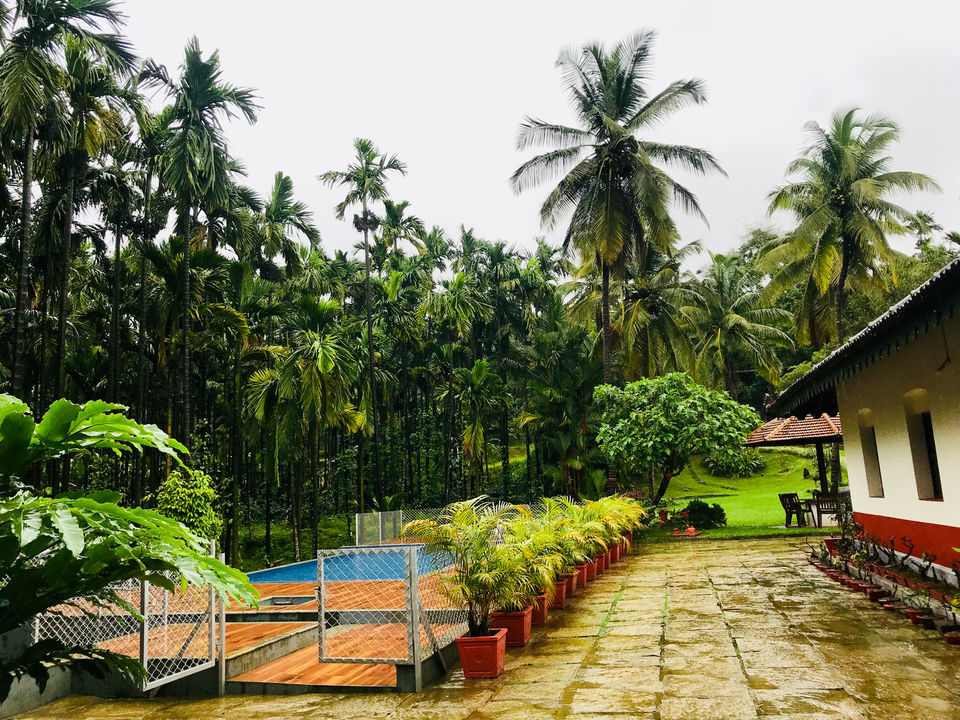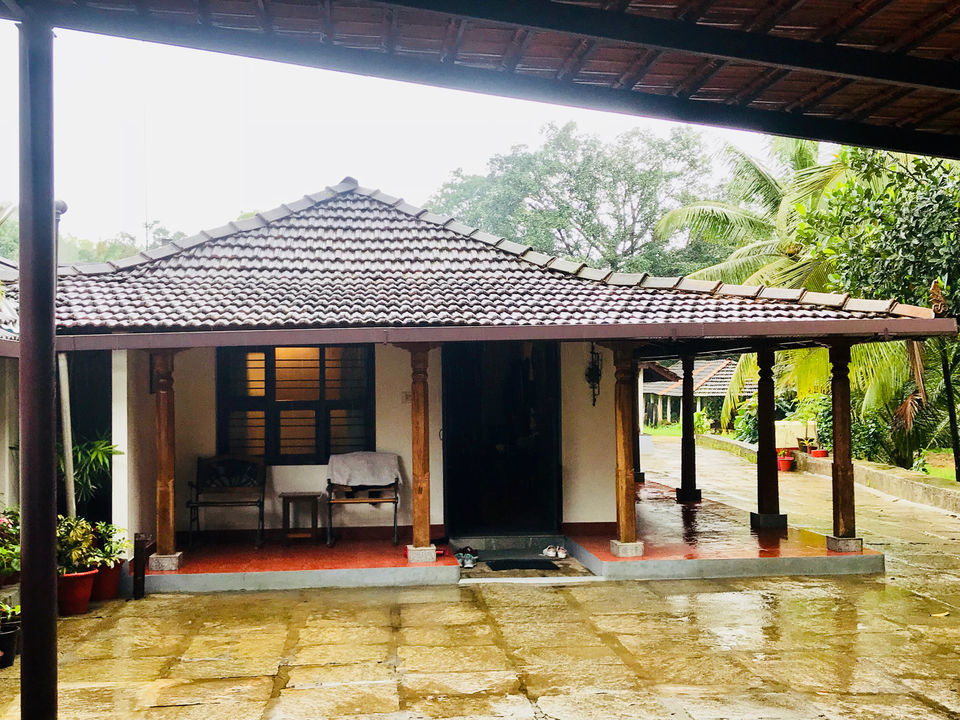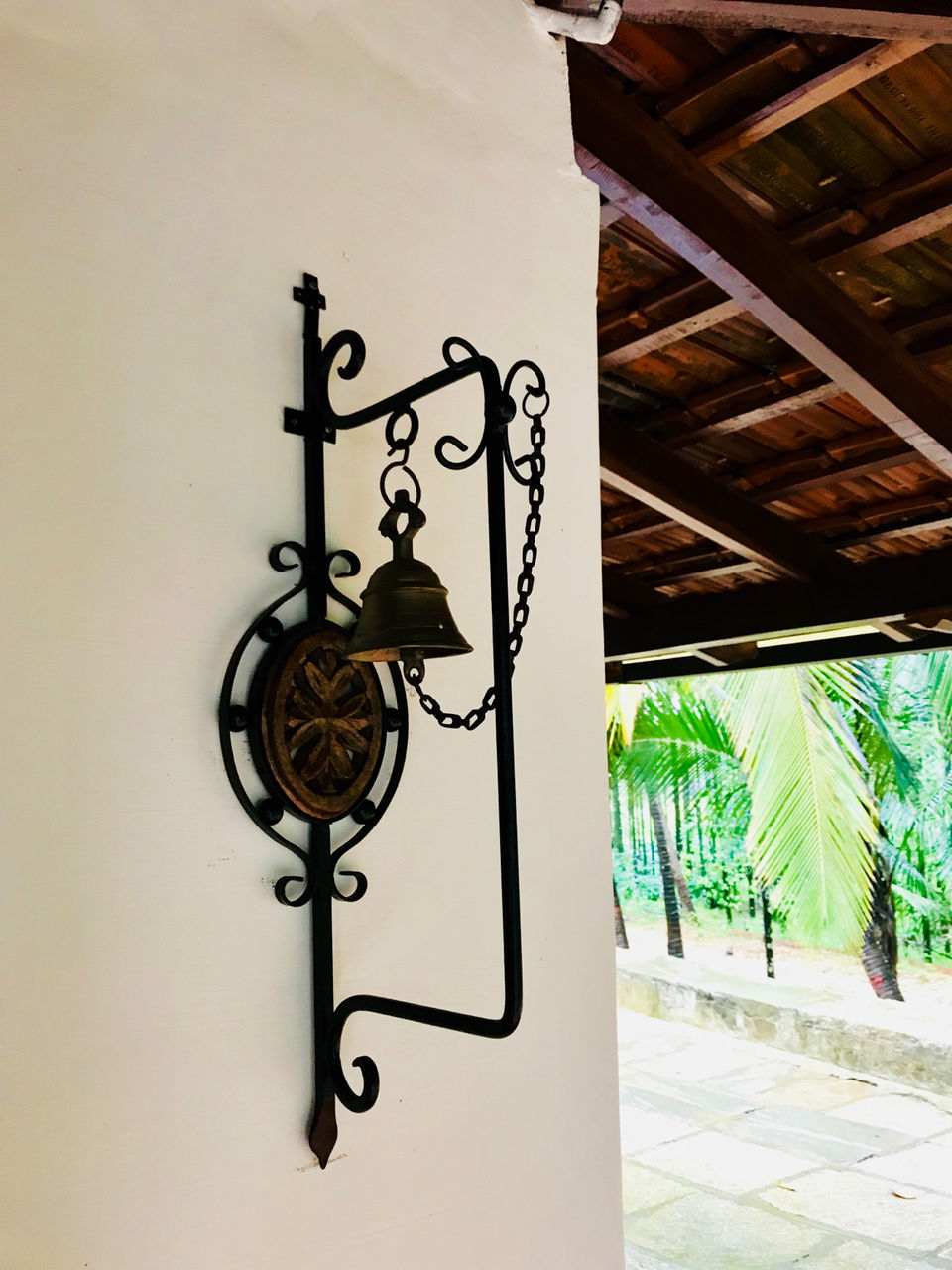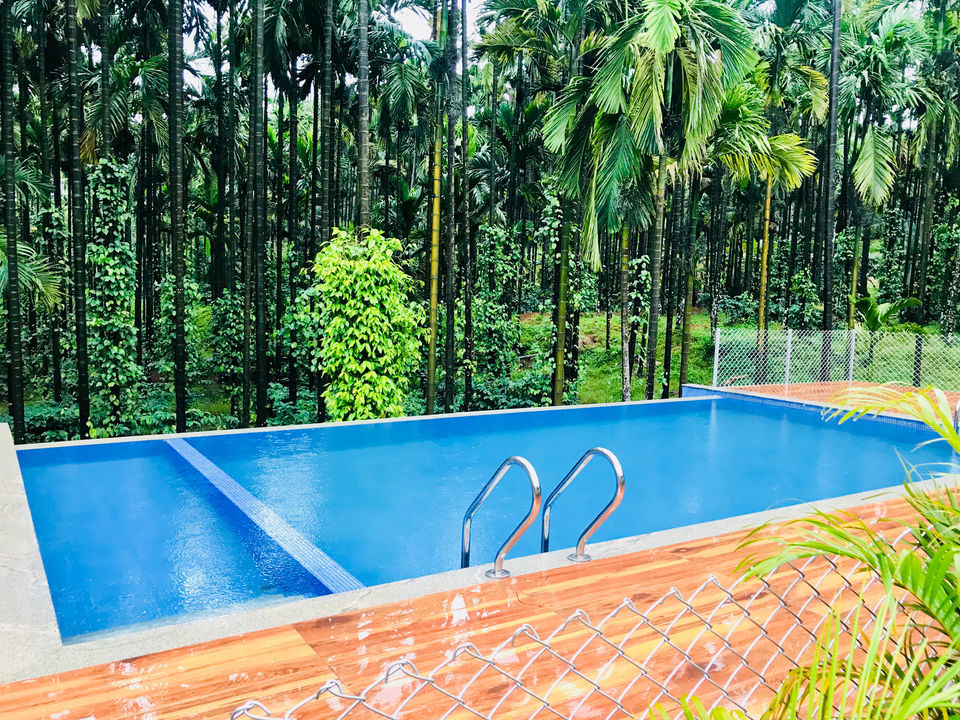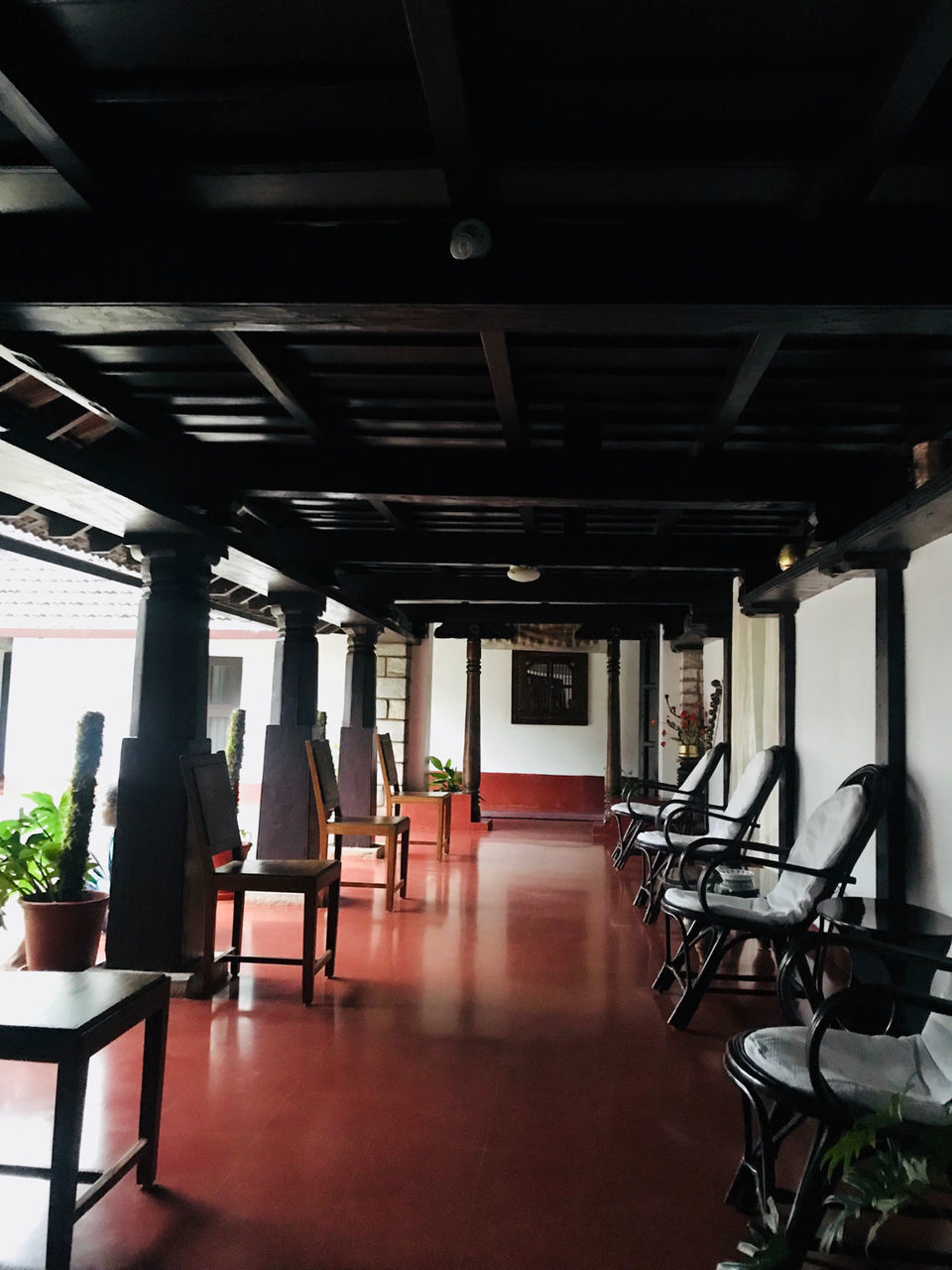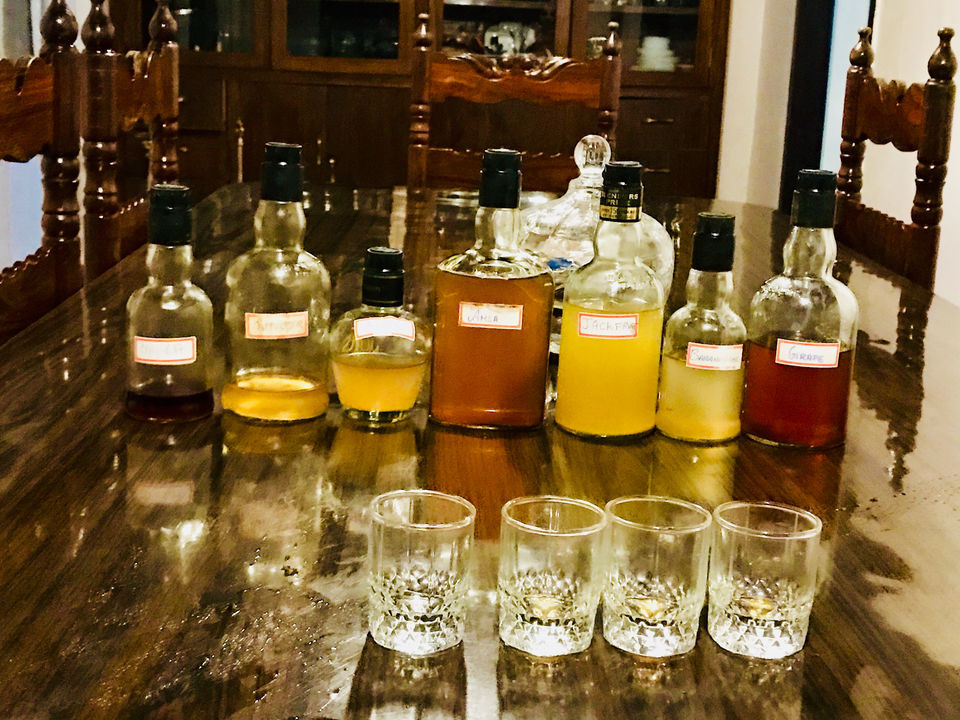 Our last day ended with a visit to Kuppali, situated at a distance of 5kms from Kolavara heritage homestay,which is the birthplace and childhood home of the renowned Kannada playwright and poet Kuvempu. (Visit https://en.wikipedia.org/wiki/Kuvempu for more details on Kuvempu).The house has been converted to a museum by a trust dedicated to Kuvempu.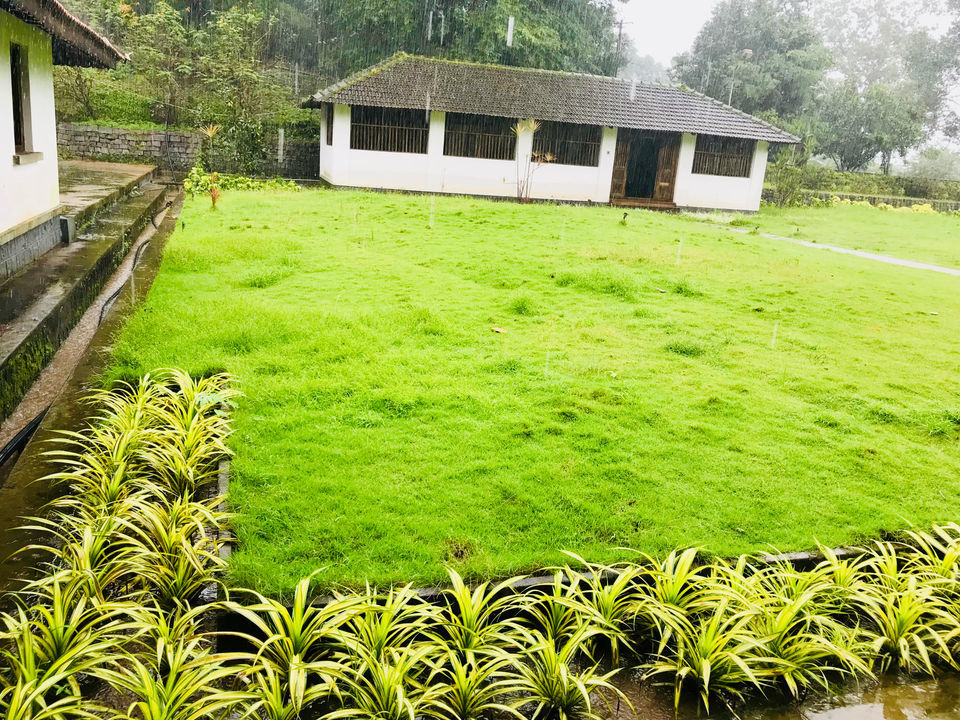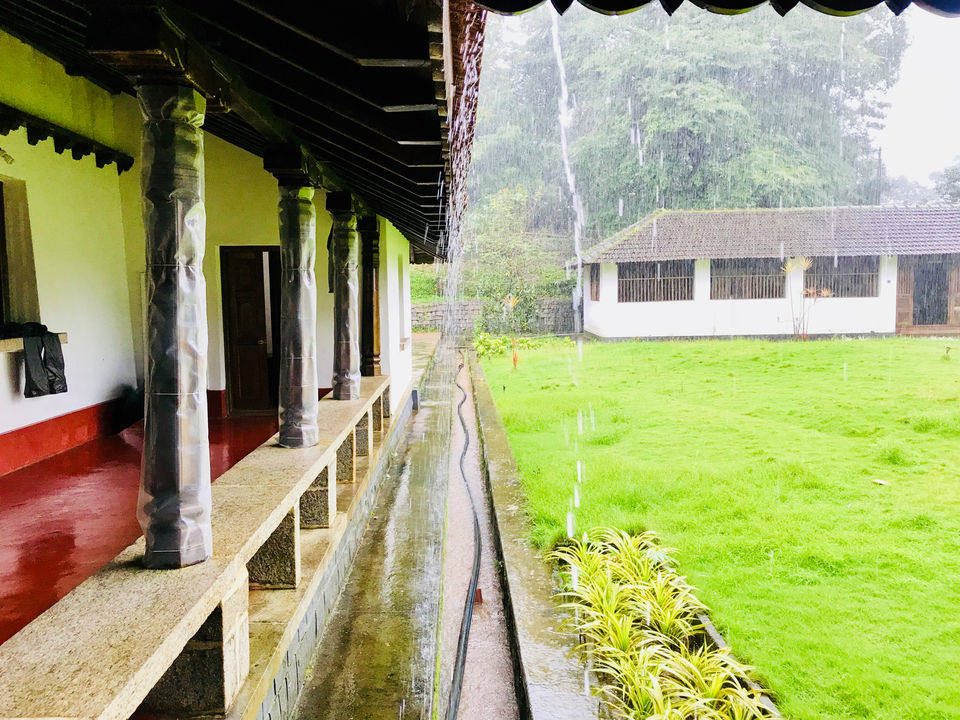 We also visited Kavishaila which is a rock monument made of megalithic rocks and dedicated to Kuvempu. It is on the top of a small hill in Kuppali. Arranged in a circular fashion, the rocks have been placed to resemble the Stonehenge in England. At the centre of this rock monument is the place where Kuvempu was laid to rest after his death and a memorial has been constructed at that location.
With this visit,our short and memorable trip which enriched me with Kannada heritage and history came to an end. We had our return train from Shimoga to Bangalore that night.
PS: Want to see more of my travel pics? Follow me @ https://www.instagram.com/i.am.vandana/