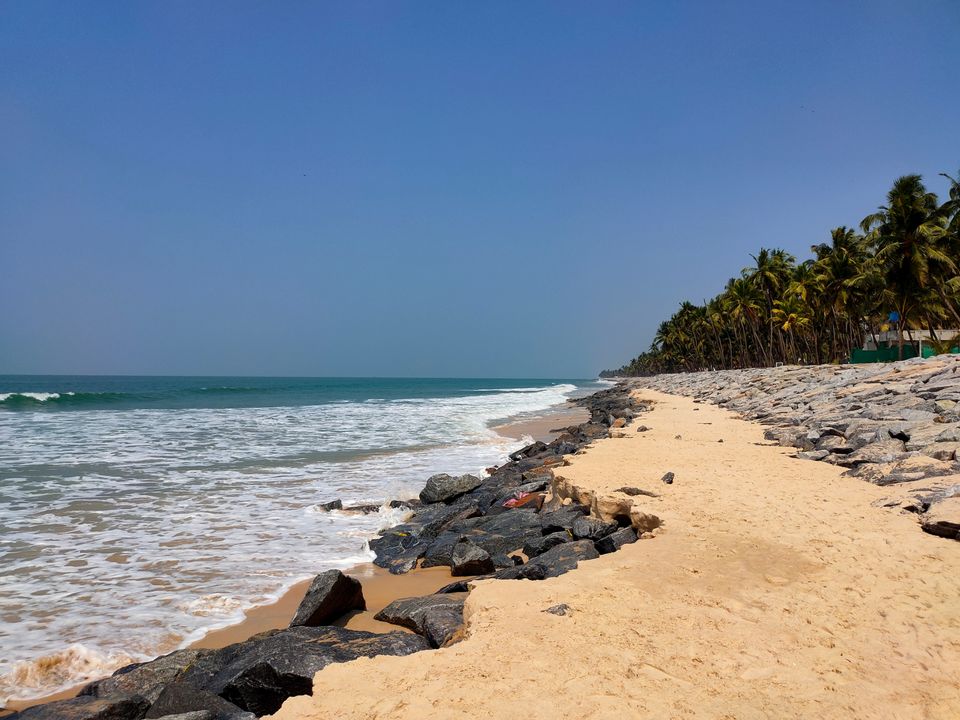 Landed at Bangalore from Guwahati. It was my first trip to the south. Crashed at my friend's place as we had our bus booking at 9:15 PM to Udupi. And so our adventure began...
We reached Udupi at around 5 in the morning and the hotel staff were kind enough to let us freshen up in another room till our booked room was ready.
So we checked in, freshened up and slept for about 4 hours. We had an amazing south breakfast at our hotel buffet and went out to explore.
We booked a scooty through Royal Brothers located at Manipal Road. We took an auto from our hotel which costed Rs.80/-. Our scooty rent for one day till 8 PM was 297/-. We reached our destination and my husband verified his driving licence and we filled petrol to the full in our scooty and off we went on our adventure.
First we went to Kaup Beach and Light House. It was fairly empty except for a couple of couples. There is free parking and a few food stalls.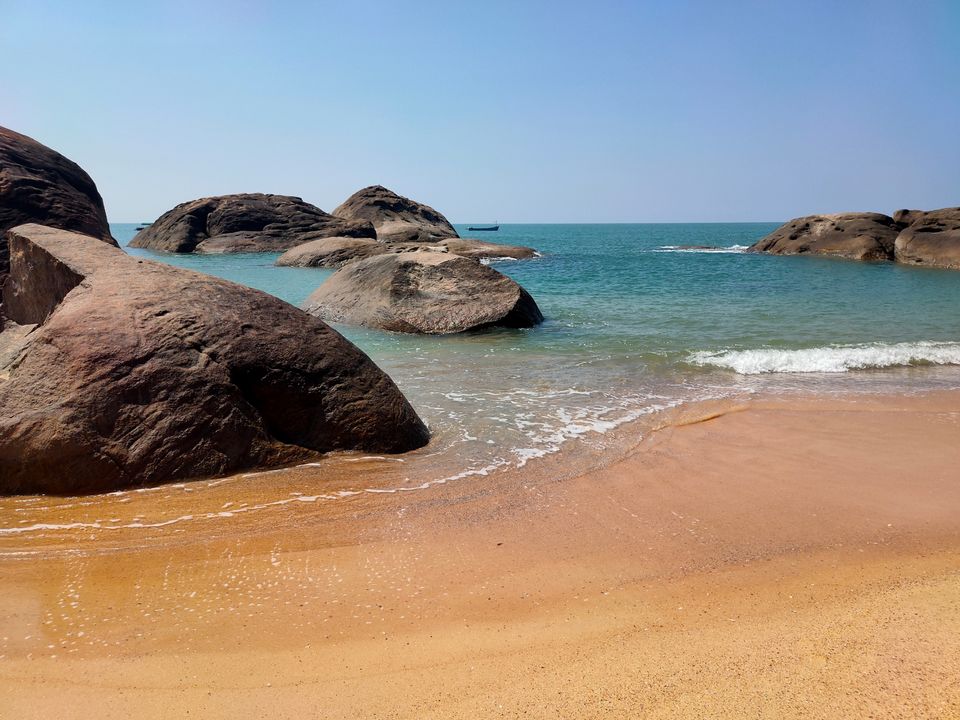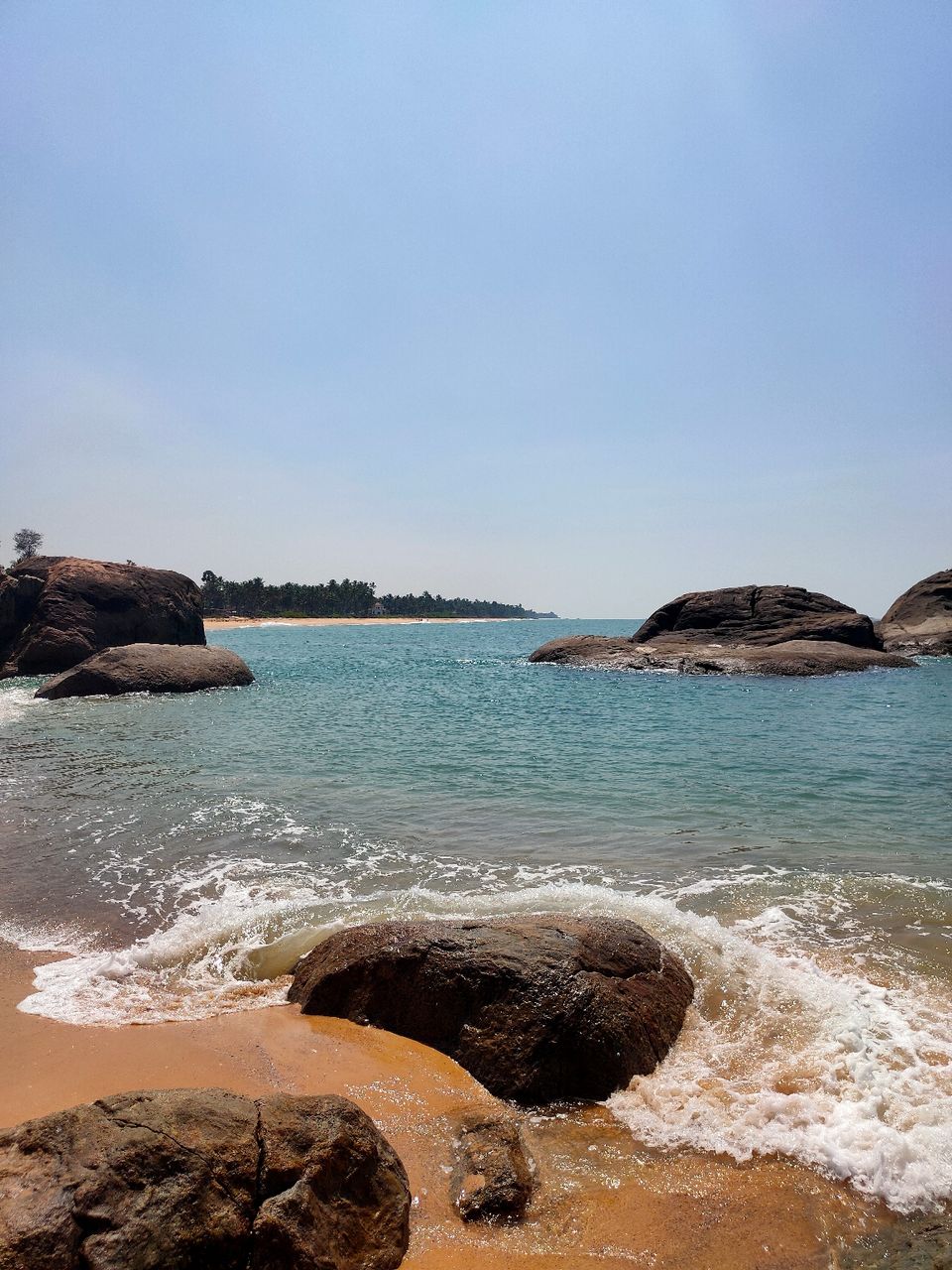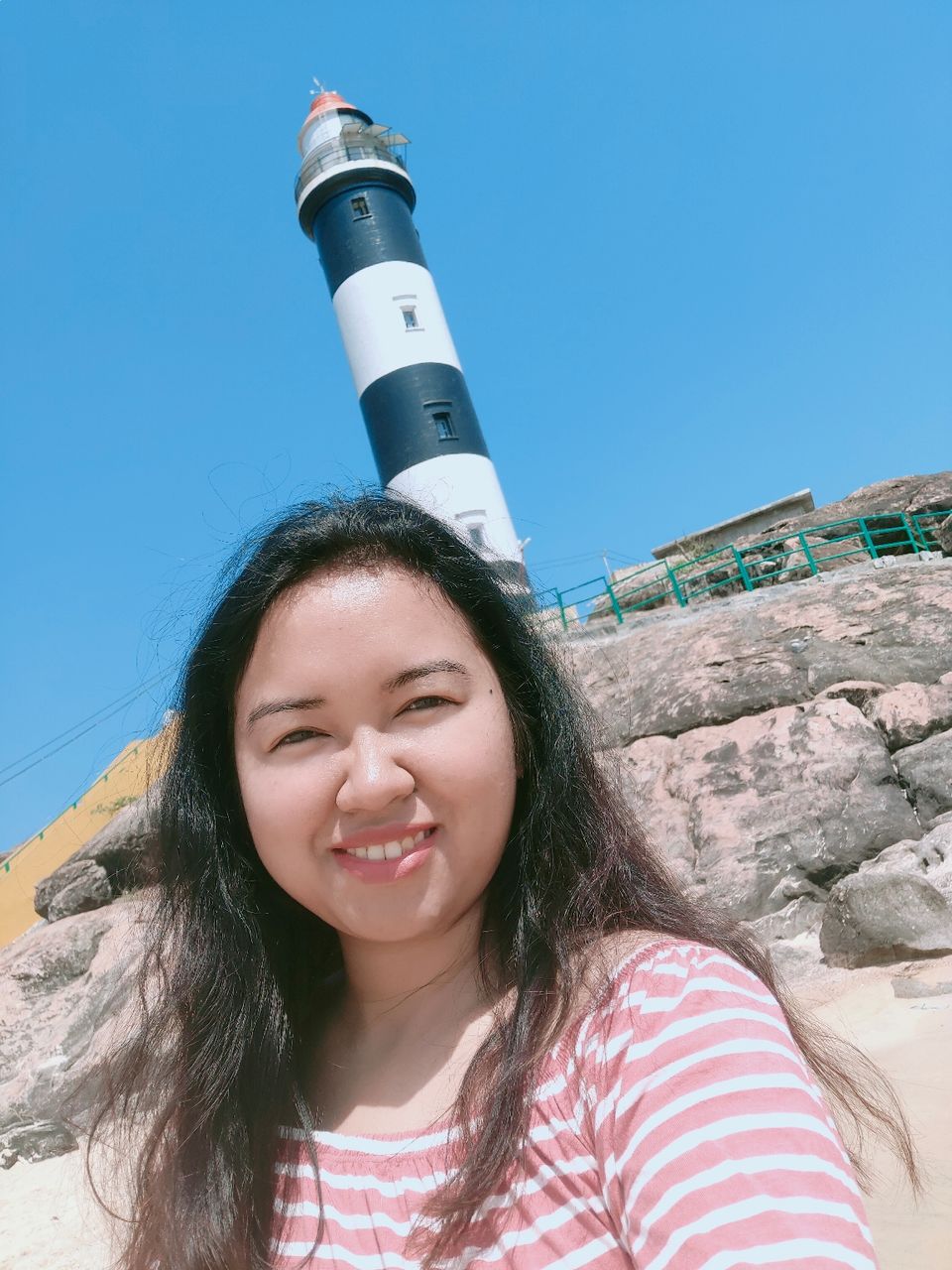 Next we went to Padubidri Beach which was totally empty. The one thing I liked about this beach was it had a clean bathroom and sitting arrangements in the shadows.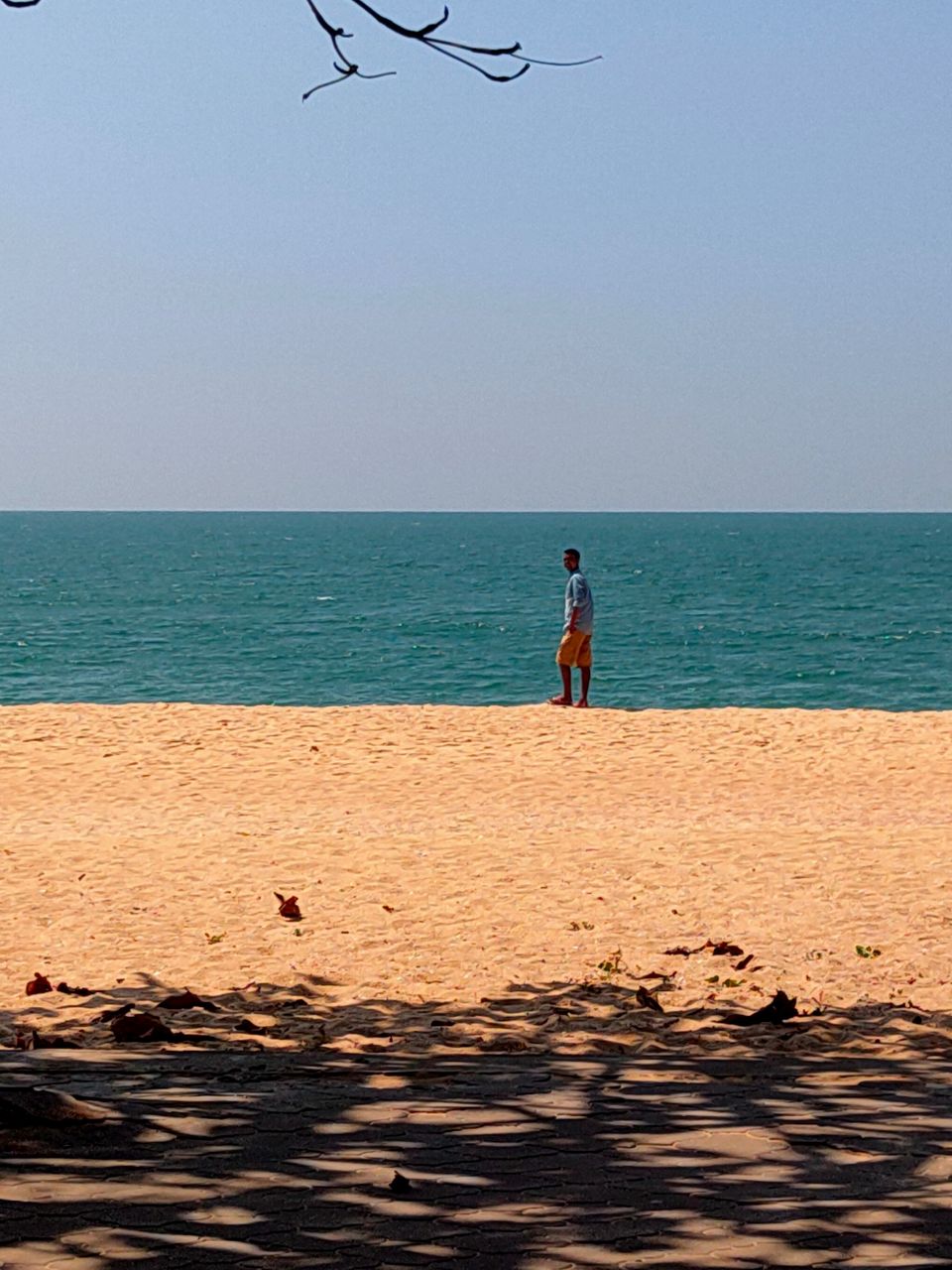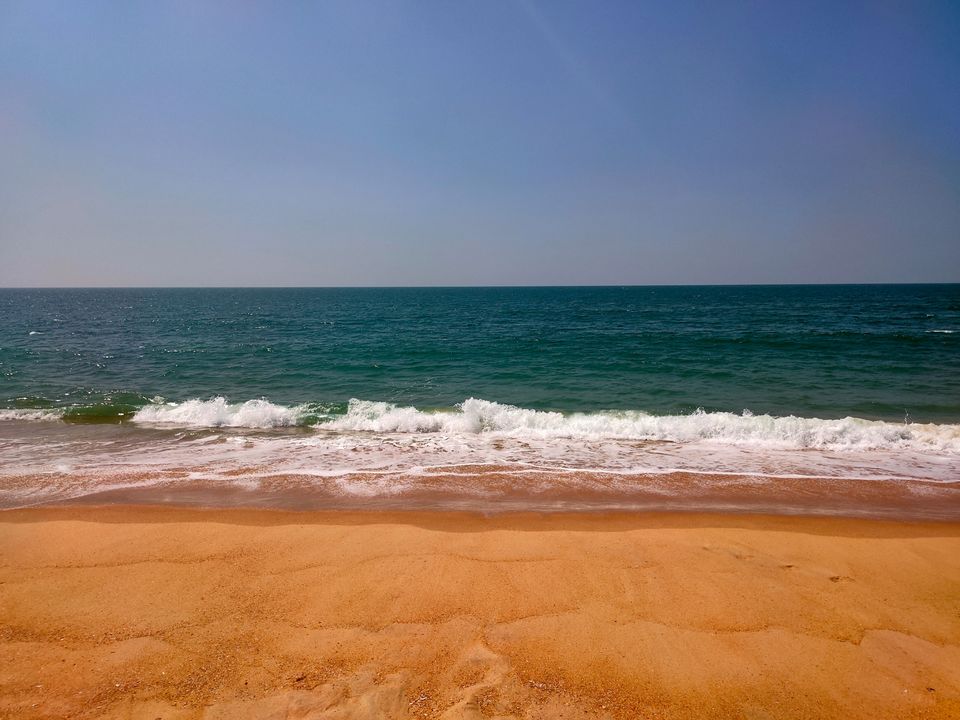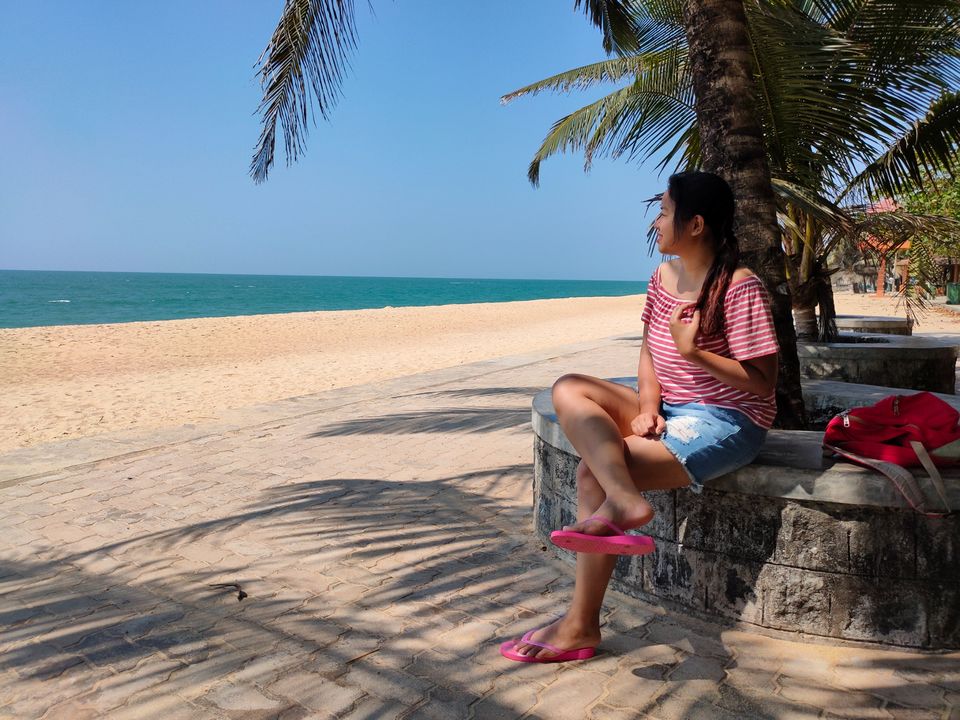 It was past lunch time hemce we came back to our hotel had our lunch and took some rest.
At around 3:30 we again headed out to explore more beaches. We went to Mattu Beach which we found to be not so great and also some trash. So we went ahead to Padukere Beach which had long horizontal lines of boulder walls which are good to seat on.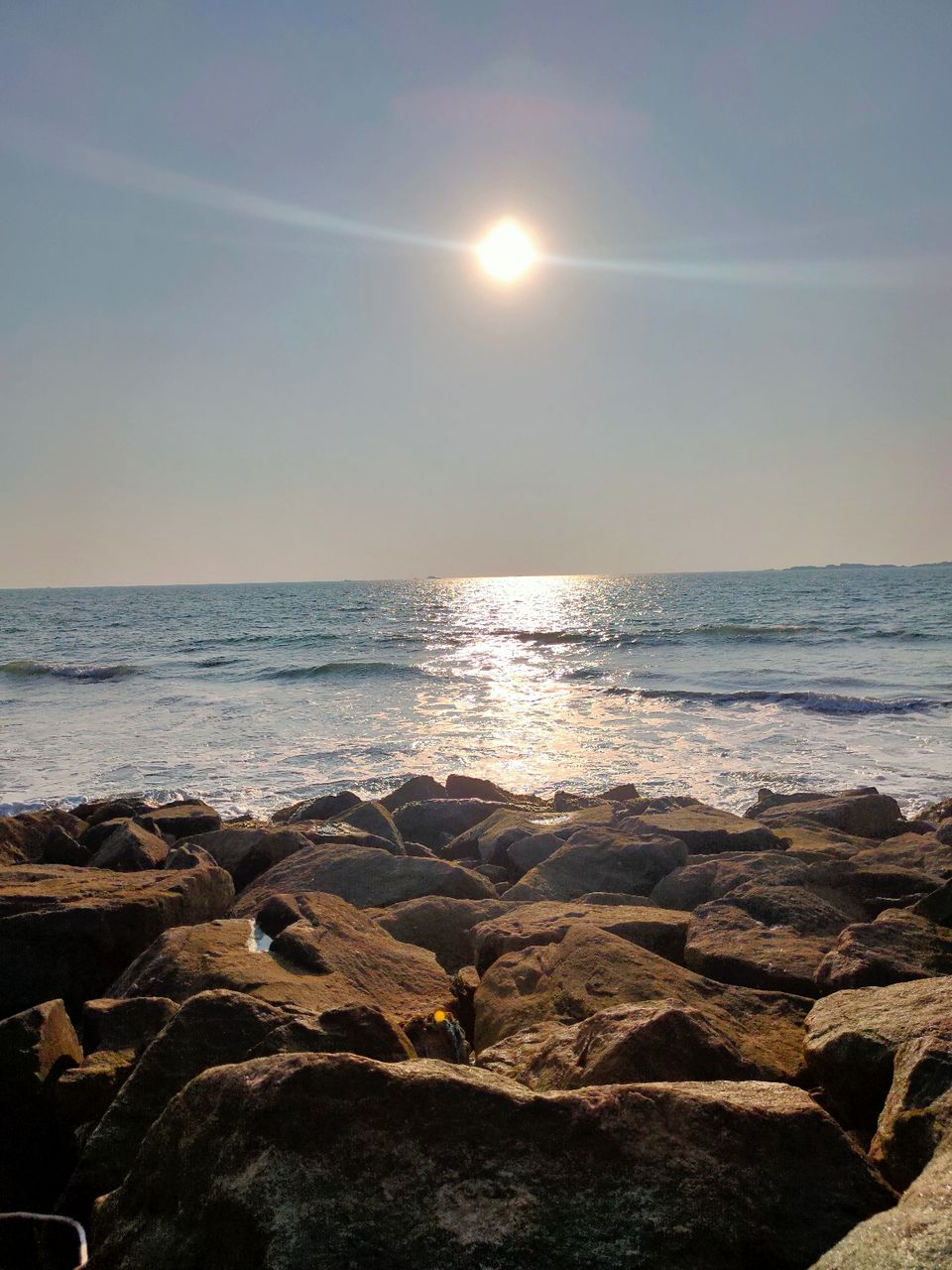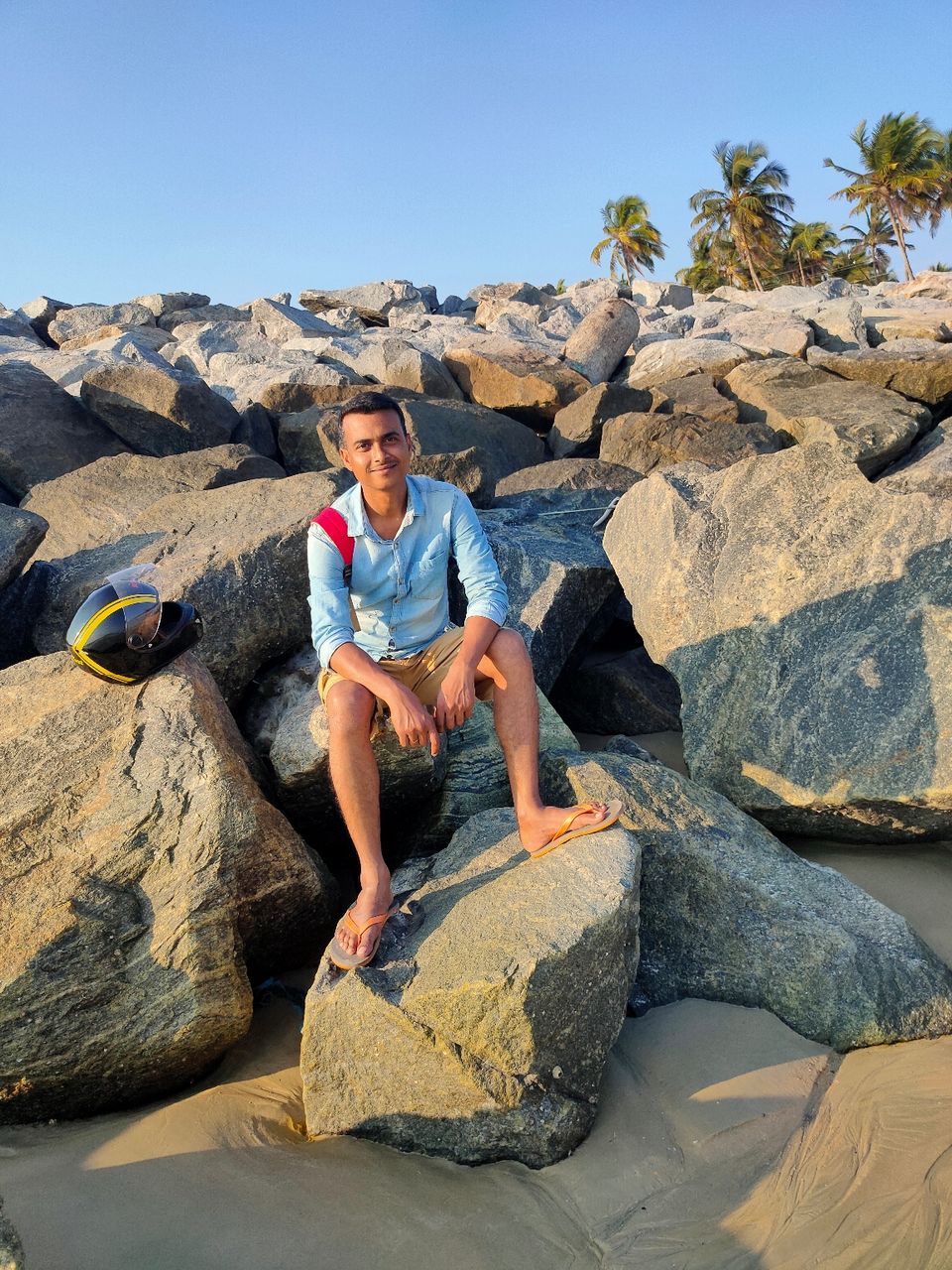 Further ahead was the Pithrody beach drive which have a river on one side and sea on the other side both water bodies running parallely until they meet.
It was a cool drive but due to people living on the river side amd boulder wall running along the beach it was difficult to catch both the sea and river in a same frame. Hence, no photos here. The last point where the river meets the sea was a bit crowded beach with the locals.
From Pithrody there is a bridge connecting it to Malpe through fish market. Here, you get to see all the colorful fishing boats in the harbour.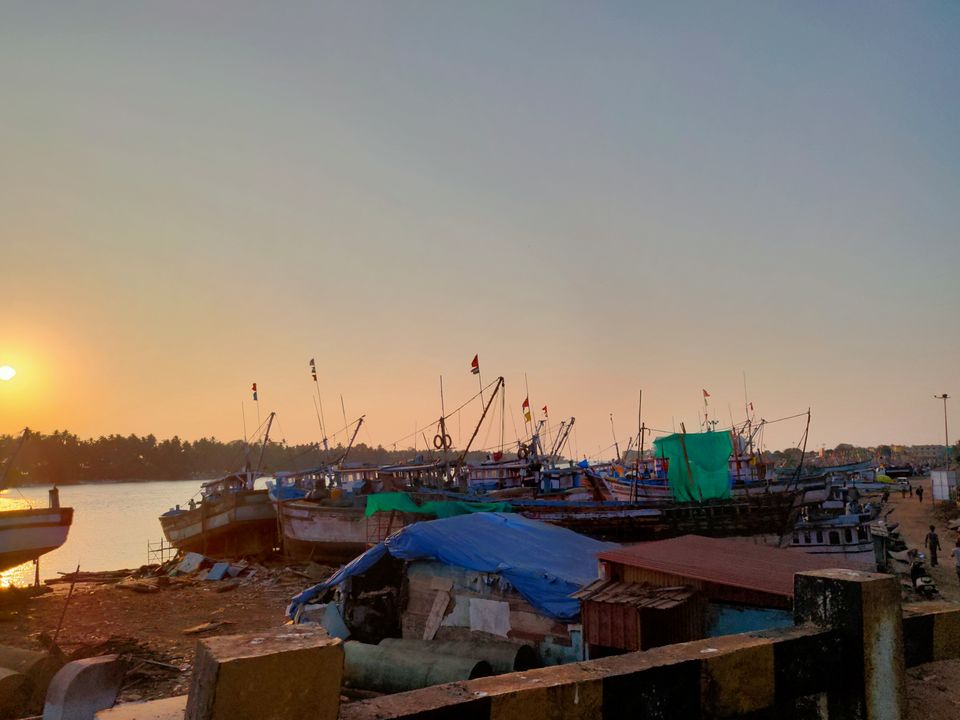 Last visit of the day was to Malpe beach which is the main attraction beach of Udupi. In all the beaches we visited today only Malpe beach had people. This beach has food stalls, bathrooms and water activities like parasailing, banana boat etc. If you want to visit St. Mary's Island you can do so from here. It costs Rs.300 person up down. Our scooty return time was 8 PM but since the tanky was still full and we had one more day to explore we extended our booking to next day.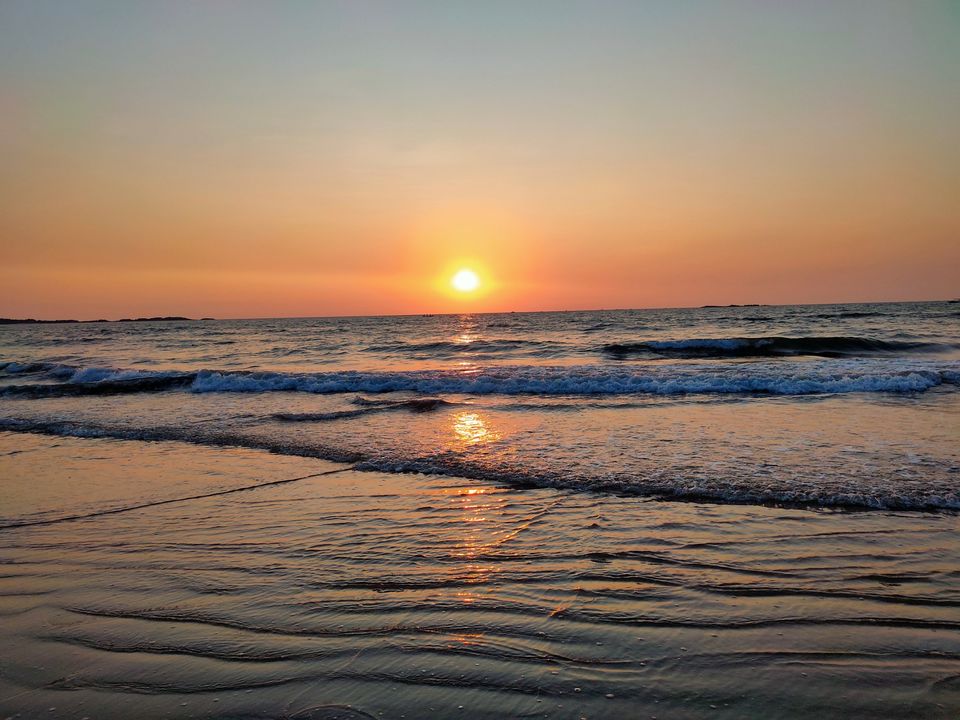 Day 2 at Udupi started again with a scrumptious breakfast and beach hunting.
This time we headed north along the coastline and first up was Kadike Beach-again an empty beach and this beach was the emptiest without a single soul in site. No stalls. Just sit and relax.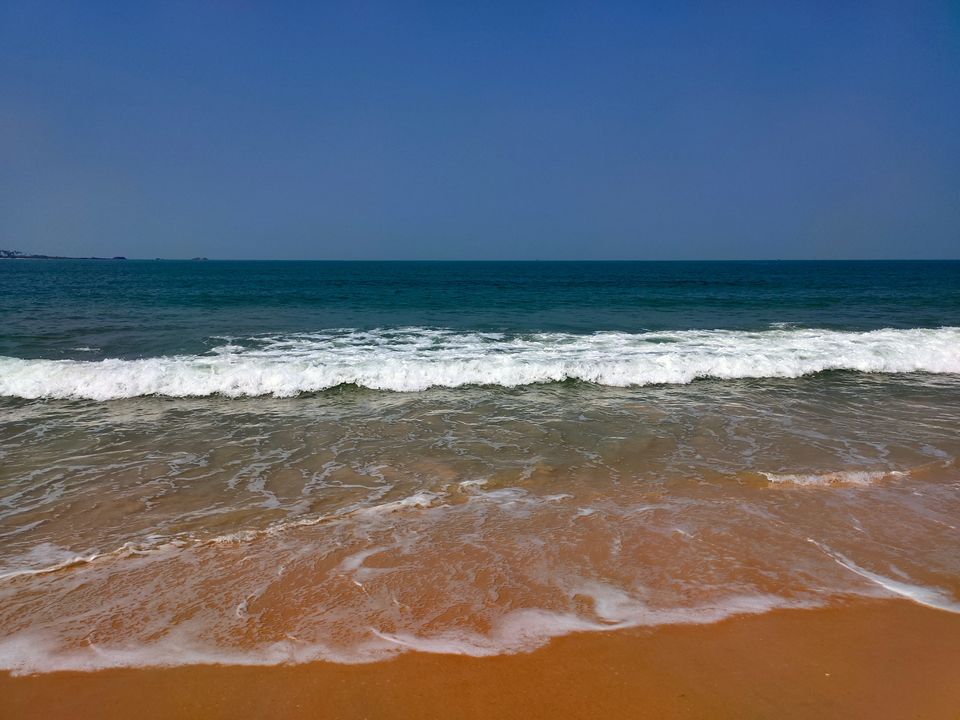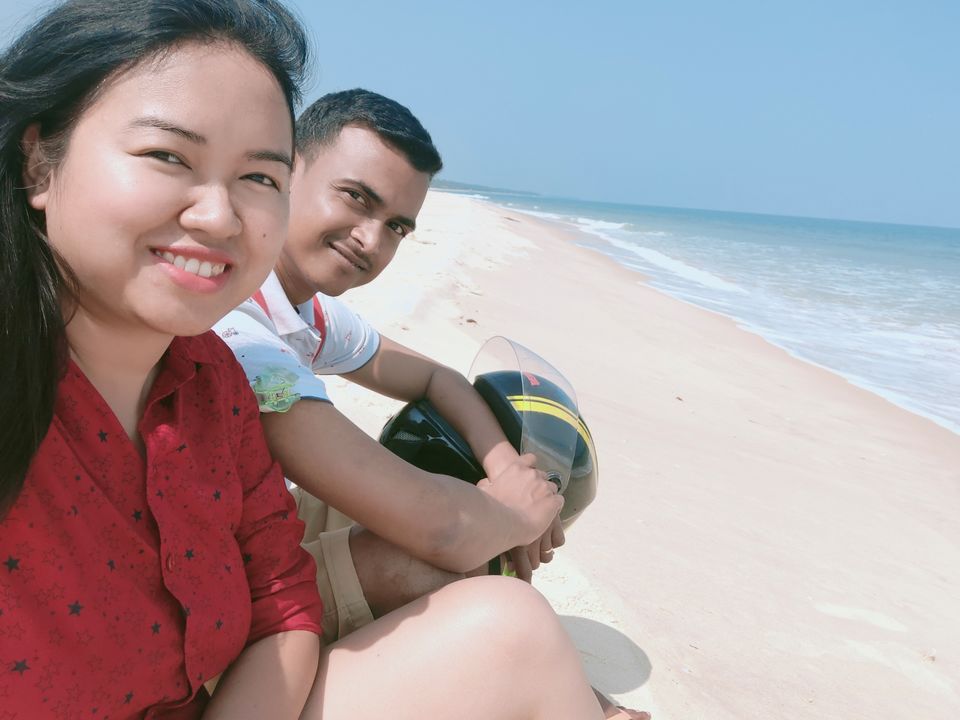 Further up was Hoode Beach which was a rocky beach and we didn't spend much time here. Again no stalls and no people.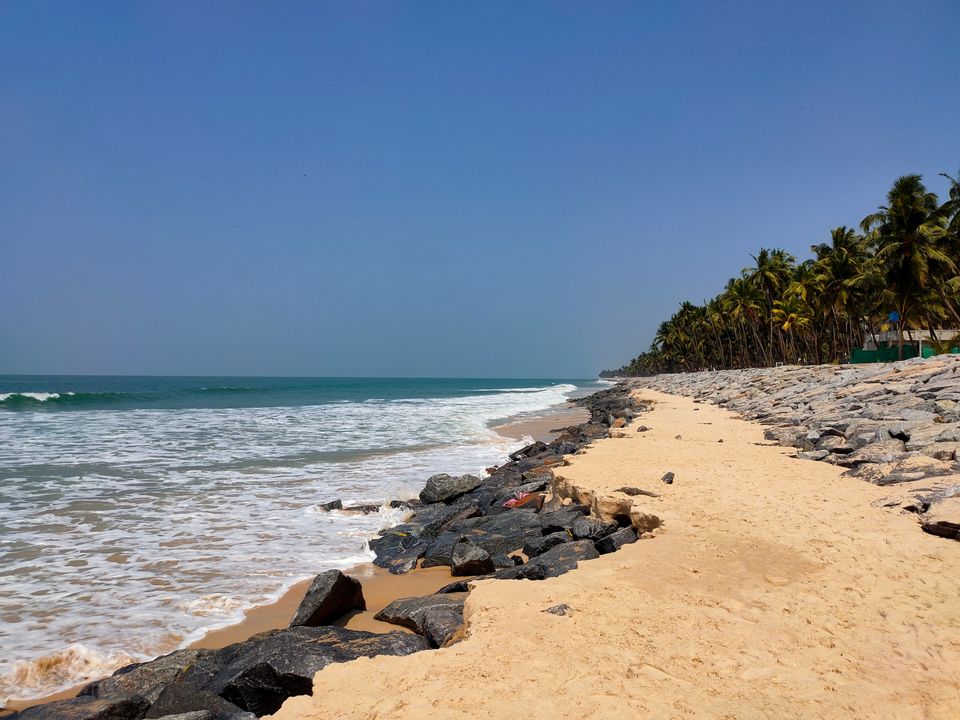 Last beach for the day which was also my most favourite beach for the whole trip which made me stay there the longest was the Bengre Beach. Again a point where the river meets the sea. Here there were a few people but mind you very few and they didn't linger much longer. So again the whole beach to ourselves.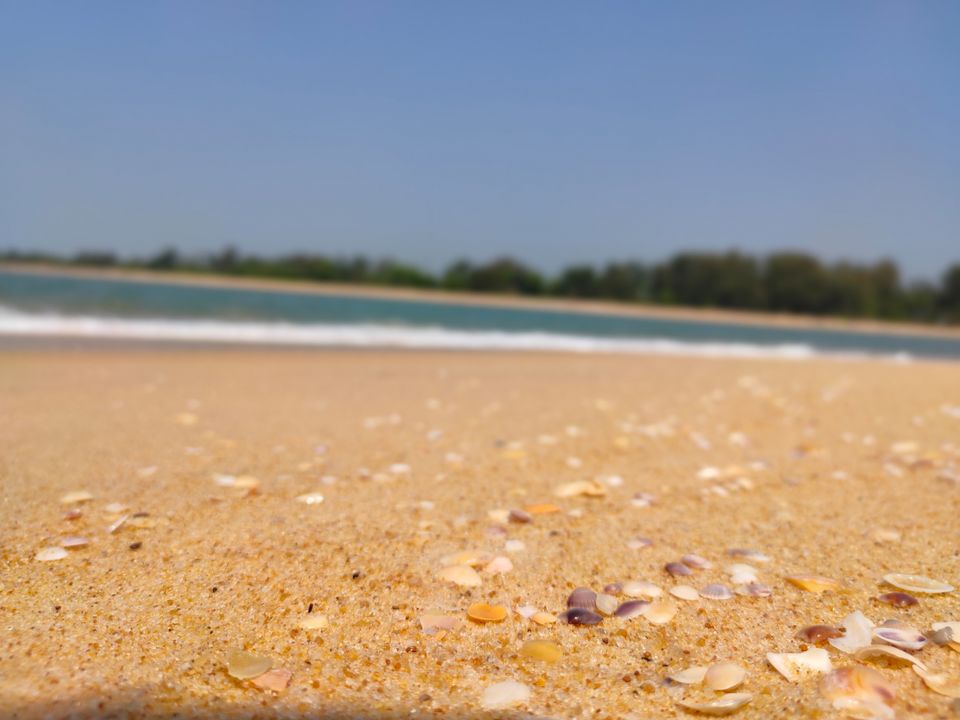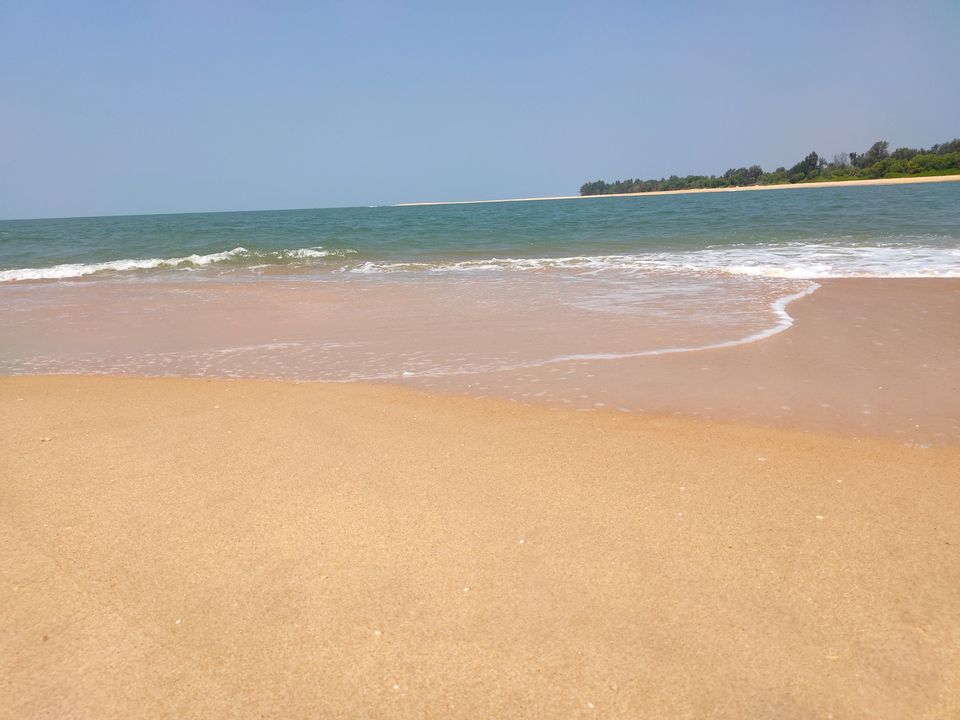 I bid a tearful goodbye to the beach and went back to Udupi for lunch. Rested enough we went out again amd this time headed towards Manipal. It was just a drive and saw the different schools under Manipal University. We returned our scooty and headed back to our hotel and explored the alleys of Udupi.
Udupi is also famous for Sri Krishna Mutt which is the main reason for most visiting Udupi. We reached the Mutt at around 8 PM and people were still roaming around the premises. We found foreigners here rather than the beach. One can buy religious souveniers here for reasonable prices along with southern spices and snacks.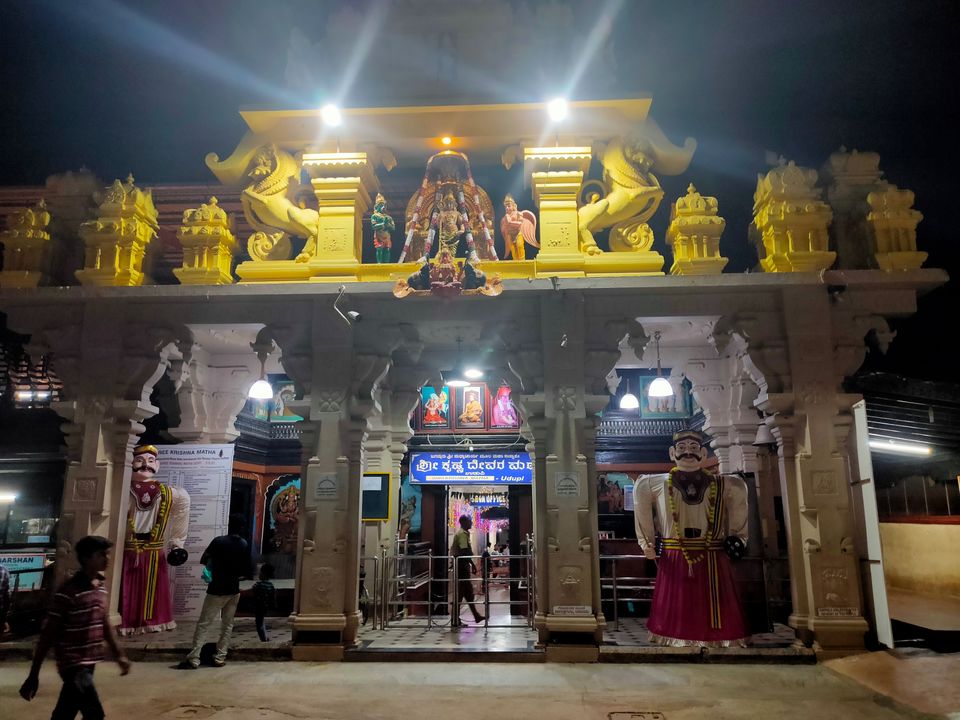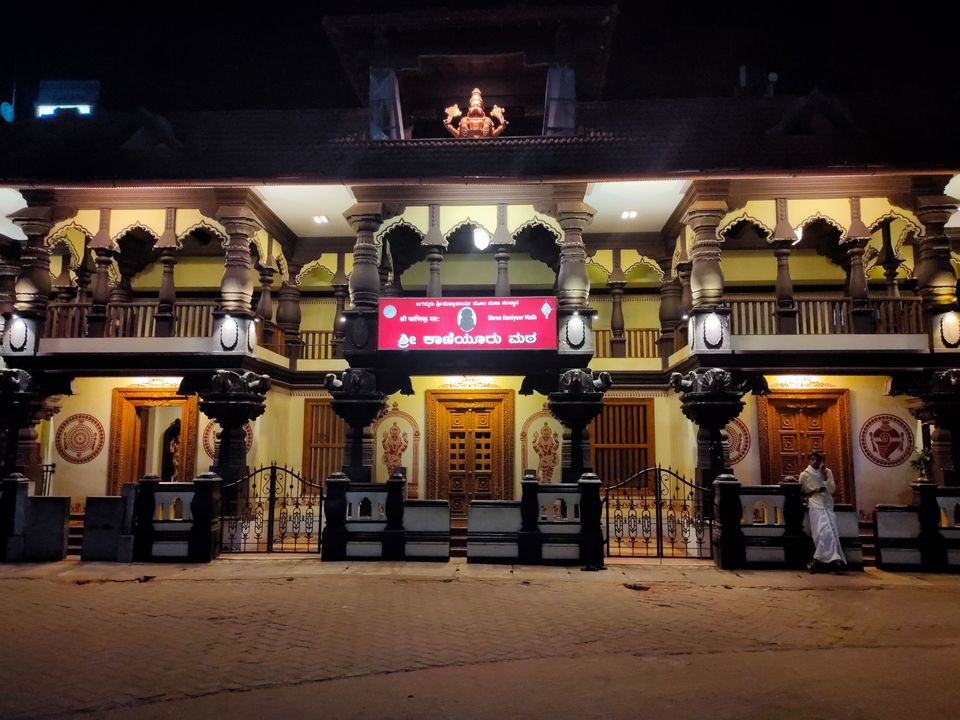 This was our last day at Udupi and we just had a relaxing day at the hotel.
I will never forget the memories created here mostly because of the empty beaches and calm waves. It was a memorable trip as well as a very satisfying one. Udupi is easily accessible from Bangalore. Night buses are easily available. Our hotel was the White Lotus and we loved it. If we were to return to Udupi we would choose White Lotus omce again.
That's all for this trip. Happy tripping!