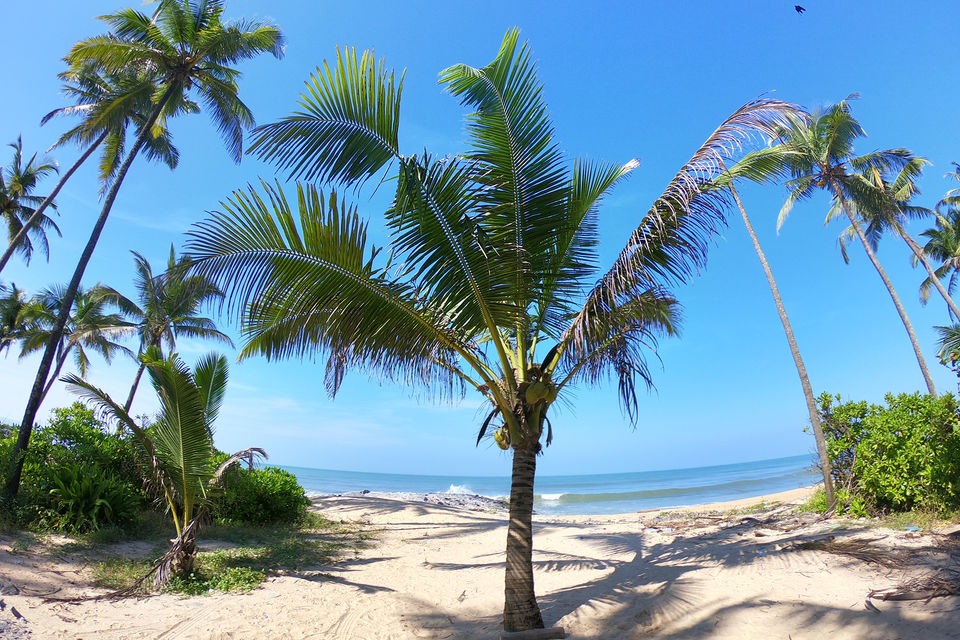 Beaches or Mountains? A never-ending dilemma before planning any trip but oh boy, this trip has definitely one-upped the beach game for me! This long-awaited trip kept us spell-bound as we strolled through pristine, untouched beaches, trekked down waterfalls surrounded by lush rainforests and tried climbing up the huge boulders trusting our noob skills.
With some planned leaves pending in our kitties, we quickly decided to capitalise on the Diwali week for a budgeted getaway, but it didn't take us long to realise the contradiction this statement - budgeted getaway in the Diwali week! So we went about striking off places, one after the other, because of expensive tickets or stays or excessive rains and finally narrowed down to Karnataka. In the meanwhile, a ticket booked in advance from Pune to Delhi, in the hope of a Diwali getaway in the Himalayas, had to be canceled after a lot of contemplation. Little did we know what awaited us!
We had 8 days, a limited budget and many places to explore. Untouched beaches, treks, clear night skies were some of the prerequisites and we came up with: Pune - Hospet - Udupi - Gokarna - Pune. We didn't book return tickets and were hoping for a tatkal ticket, worst case, travel in the general class. The plan was to keep space for some last-minute impulses. We did our homework, checked the places out online, contacted people for stays, did the bookings wherever necessary and were pretty much set. Amidst the news of cyclone affecting the western coast and non-stop rains in the last week of October, we boarded our bus for Hospet.
While the thoughts of having to cut short the trip and return from Hampi itself if the coast was badly affected, lowered our excitement, we reached Hospet and were greeted by the blue, sunny sky! With the first signs of laziness on a backpacking trip, we were sold to an autowala who dropped us to the ferry point for Rs. 150 (The bus from Hospet to Hampi costs Rs. 16 for a person.) Here, the Tungabhadra river bisects the land in two parts - 1. the main city of Hampi with the temples and ruins from the Vijayanagara Empire and 2. The land on the other side of the river, which also includes Hippie Island. Normally, you can get a ferry for Rs. 40 to go to the Hippie island / other side but because the water level of the river was very high, ferries were stopped. We had our stay booked on the island so either we had to find a way to get on the other side or look for other accommodation in the town of Hampi. We got to know that the only way to get to the other side of the river was by an autorickshaw which was around 30 km and the worst part about it - the autowalas quote you Rs. 1000 for that ride and even the best negotiation will get you that ride for Rs. 600. We knew that we were gonna get ripped anyway so we decided to take a tour of the Hampi City and then get dropped on the other side as we had the stay booked there.
Fun Fact: You'd wonder why is it called an Island. Here's the catch - when the water level rises, a stream cuts off from the main river and flows from behind a small piece of land on the other side of the river. When we reached on the other side of the land, we learned that, now, we had to cross this little stream somehow to reach Hippie Island! For a legit 1-minute coracle ride to reach the island, you have to pay Rs. 100 each.
Pro tips
1. Do check the water level during monsoons before planning a trip to Hampi (if you're on a budget trip).
2. The renting of bikes in the main Hampi city is restricted - book them in advance. You will easily get bikes for rent on Hippie island for as low as Rs. 200 (honda Navi) per day and Rs. 100 per liter for petrol as of Oct 2019.
3. Buy a map of Hampi City, rent a bike and explore. If you are 2-3 people, don't want to miss out on anything and want to have basic knowledge, hire an autowala. He will take you for the same or lesser cost than what all of you incur in total for that day on bike rent.
We finally reached the Hippie Island, it was absolutely dark and we wouldn't spot a human for the next 2 km walk to our stay. We stayed in Bobby One Love, spent the night talking to a French-Canadian lady and the guesthouse owners. It was a pretty place with good food and warm owners. We spent the next two days exploring the other side of the river and hippie island. Hiked-up some hills with amazing views, visited Sanapur Lake, Hampi Waterfalls and some temples. On day one, on the auto tour before reaching Hippie Island, we covered all the temples, stepwell, ruins, stone car.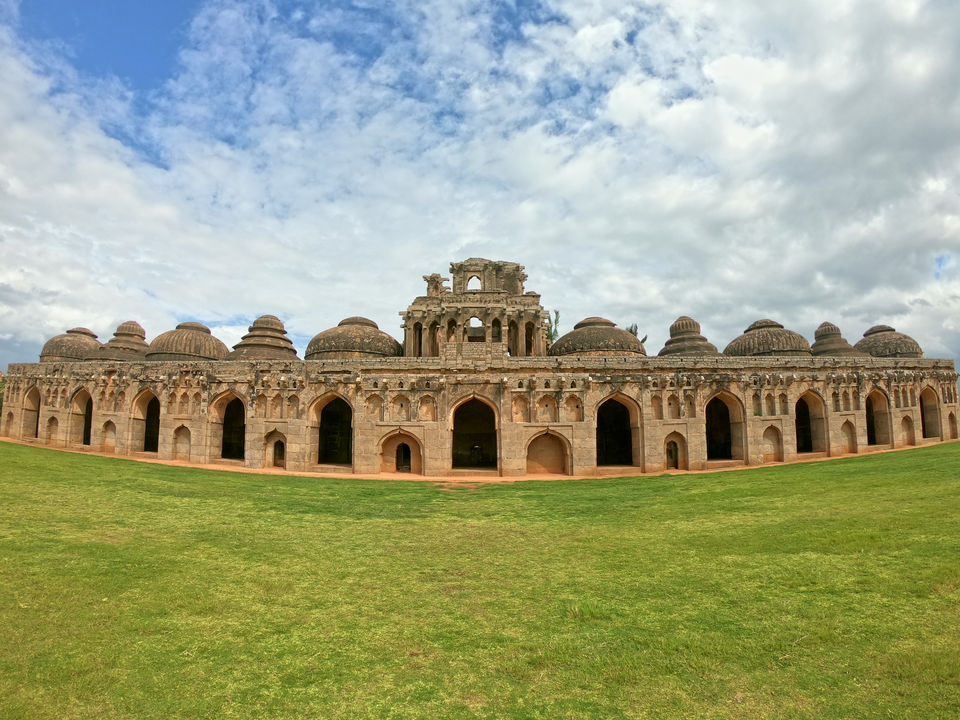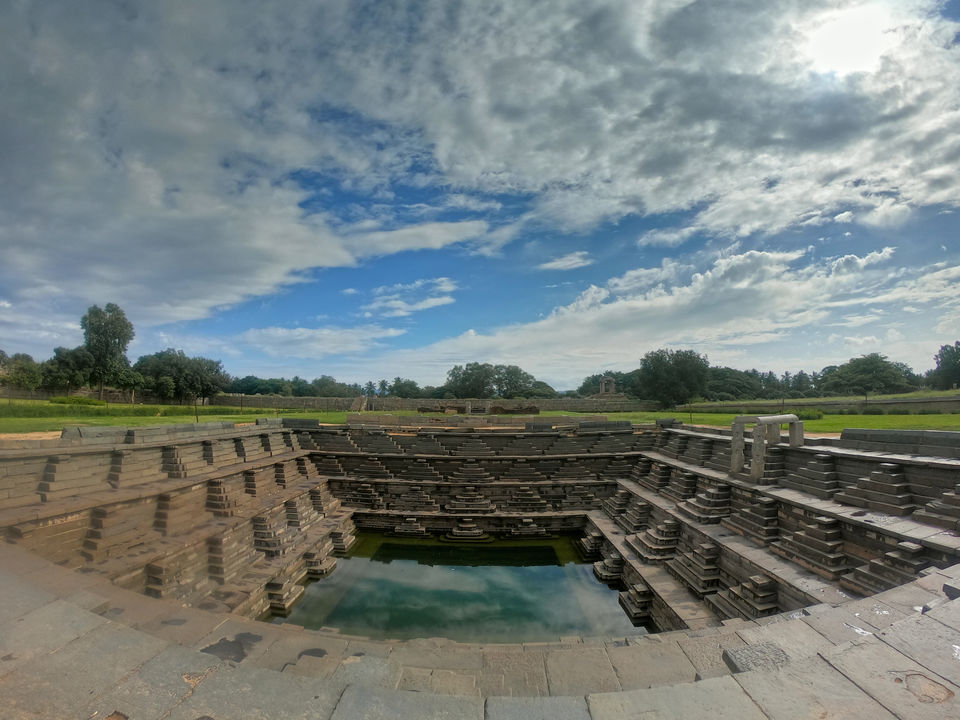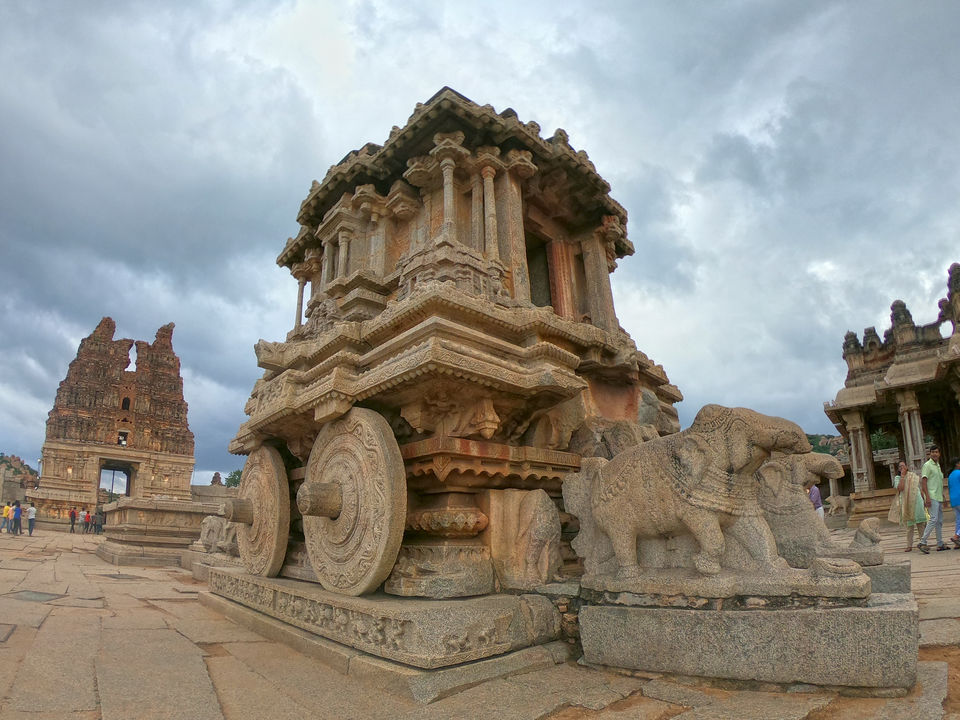 We inquired, and thanks to our respite, we got to know that the coast wasn't affected by the cyclone or rains so, all excited, we left for Udupi (Sleeper bus from Hospet to Udupi can be booked on KSRTC). We checked in our OYO, had lunch and left for Malpe beach. We rented bikes from bounce that cost us Rs. 12 per hour. We reached our destination. We saw. We left. It was a mini Juhu beach. We were in no mood to entertain overcrowded beaches so we decided to check out the nearby beaches on Google Maps. We decided to go to Kadike Beach and Bam! The beach was so immaculate and there we hardly any humans around! We stay put there for the rest of the evening, swimming, enjoying the colour play of the twilight sky, chilling on the white-sand beach and playing with dogs and an occasional lion-sized St. Bernard who just couldn't resist enjoying the waves!
The next two days we spent exploring the gorgeous Kadike Beach, an equally mesmerising Kaup beach and the lighthouse, Delta beach backwater and our favourite, Pithrody beach!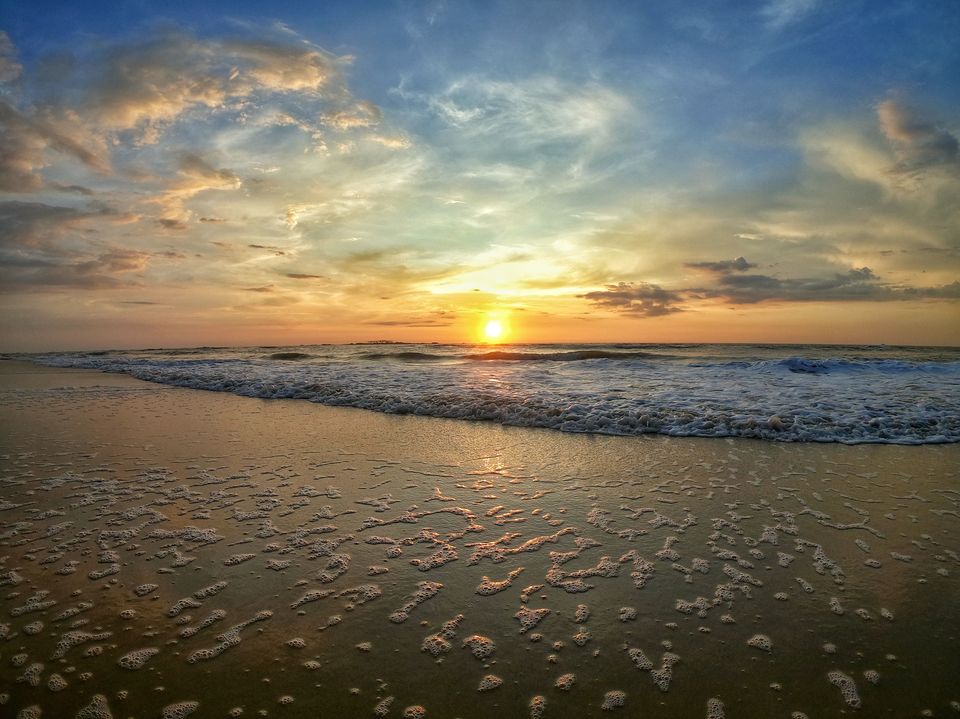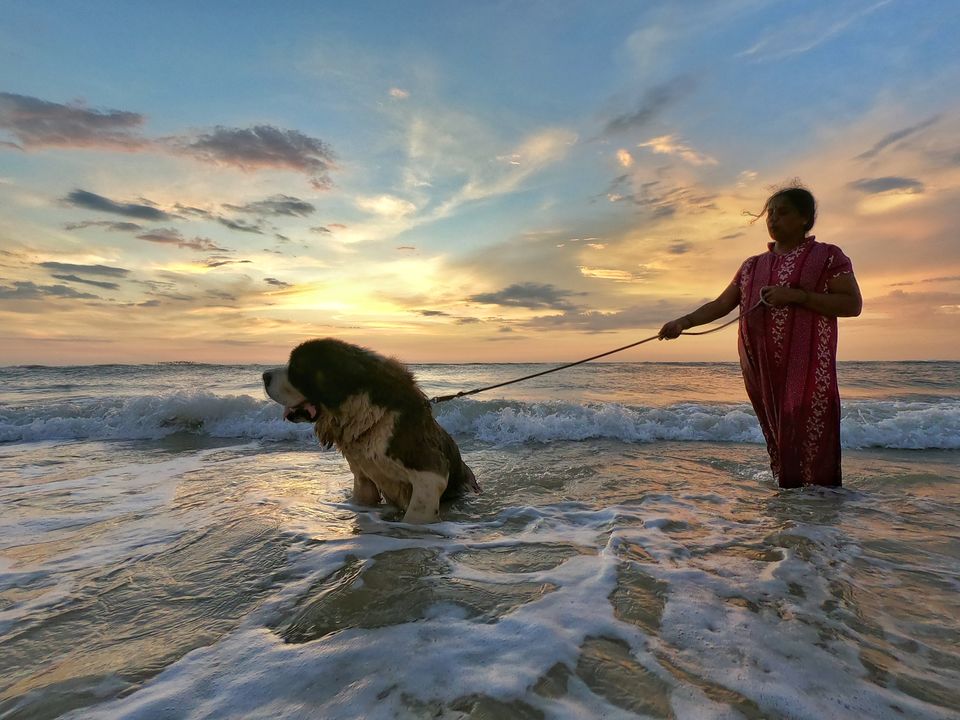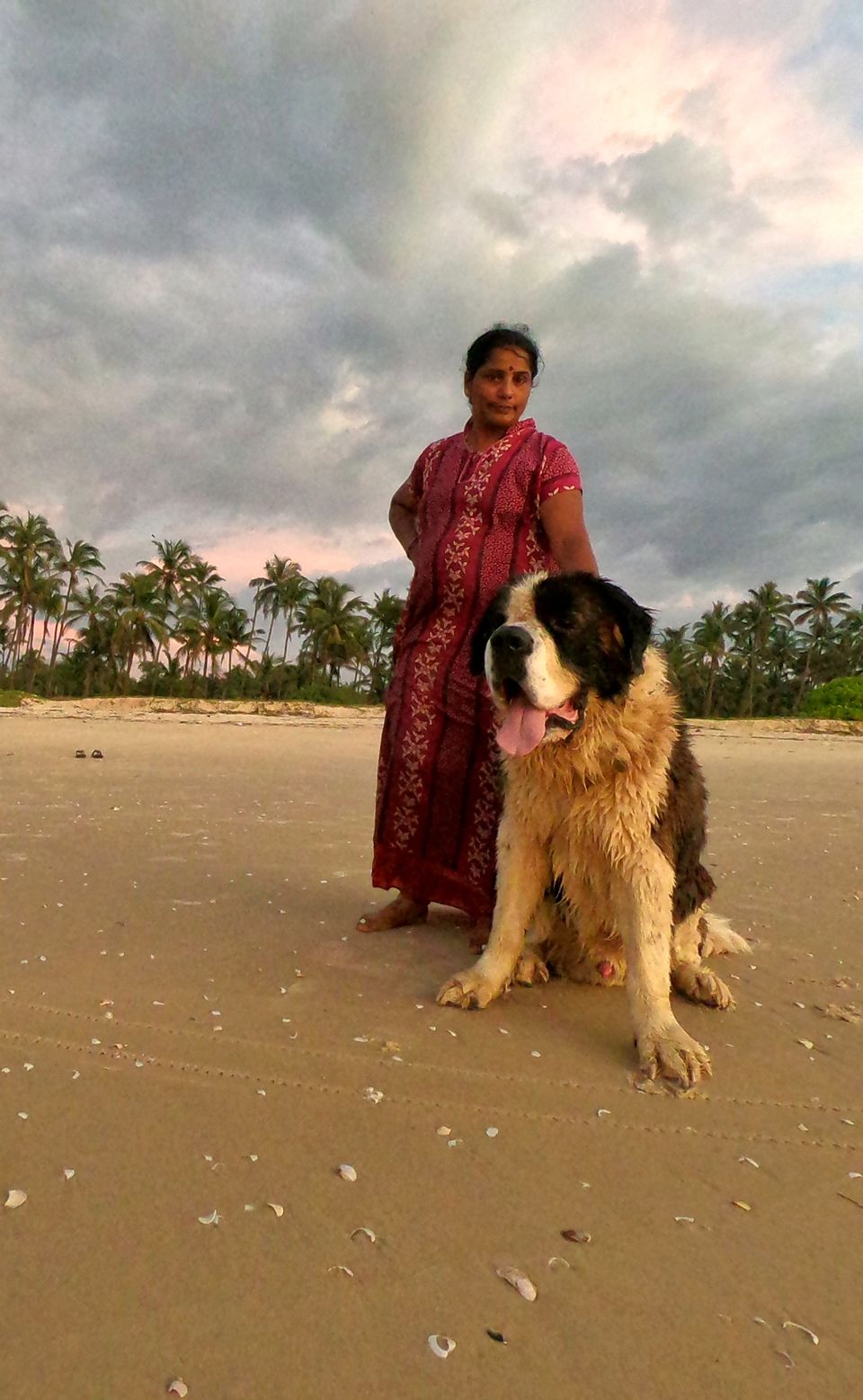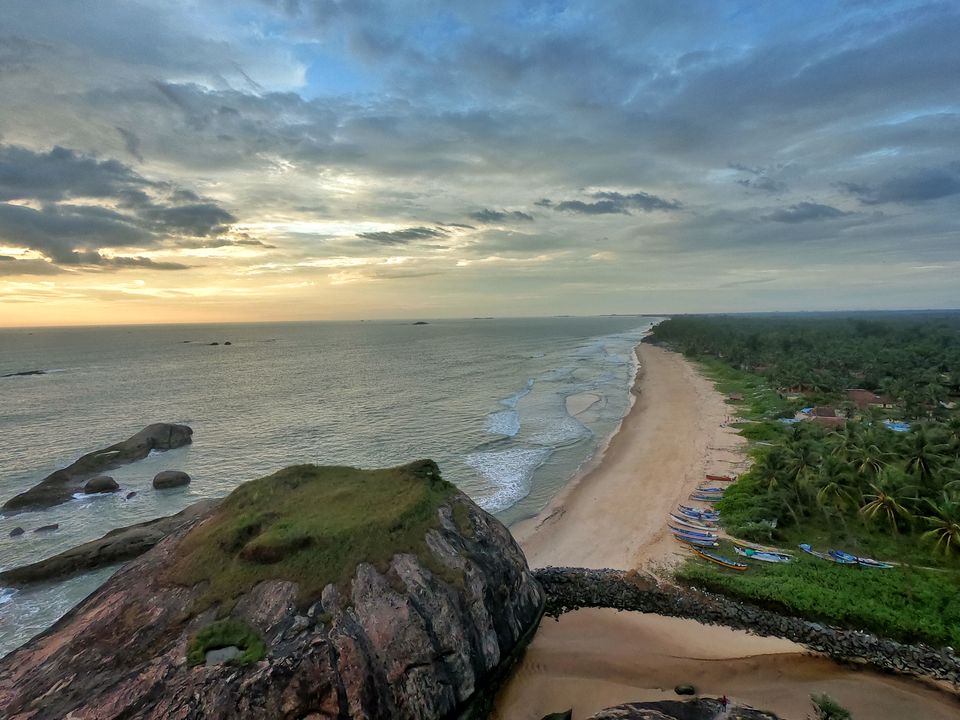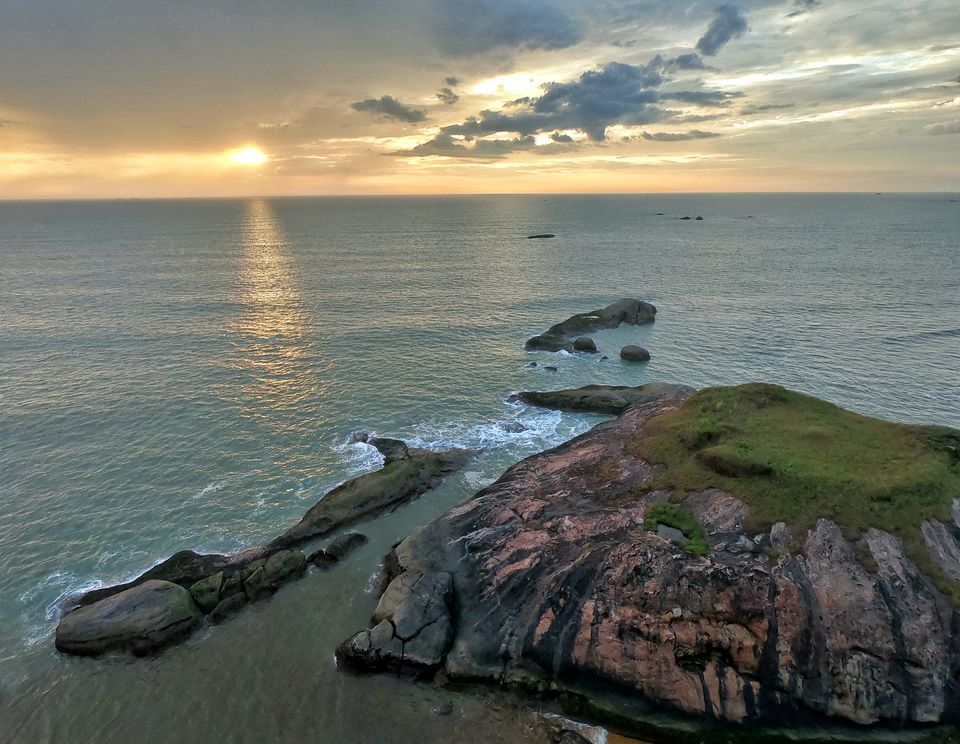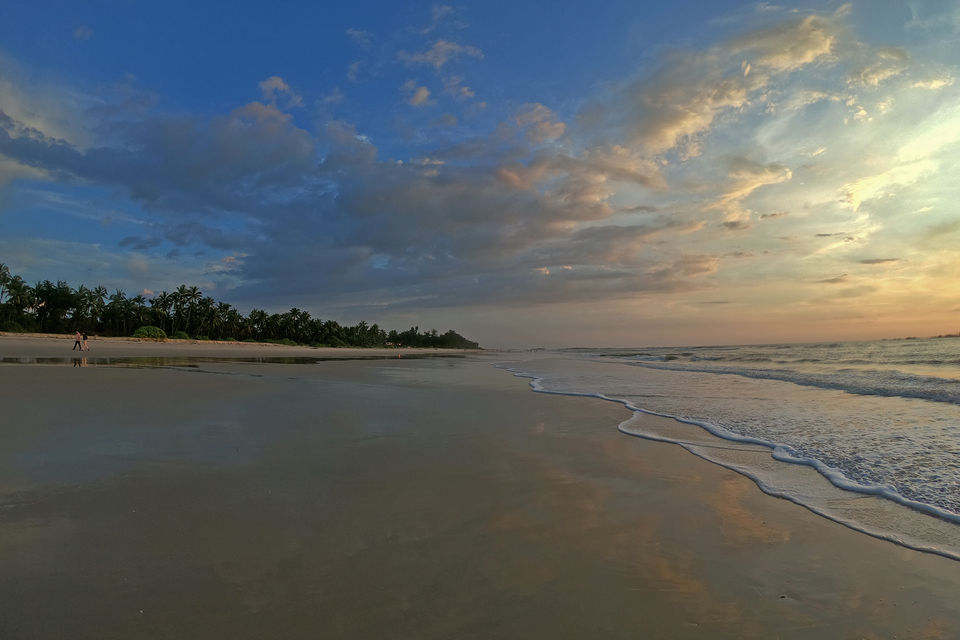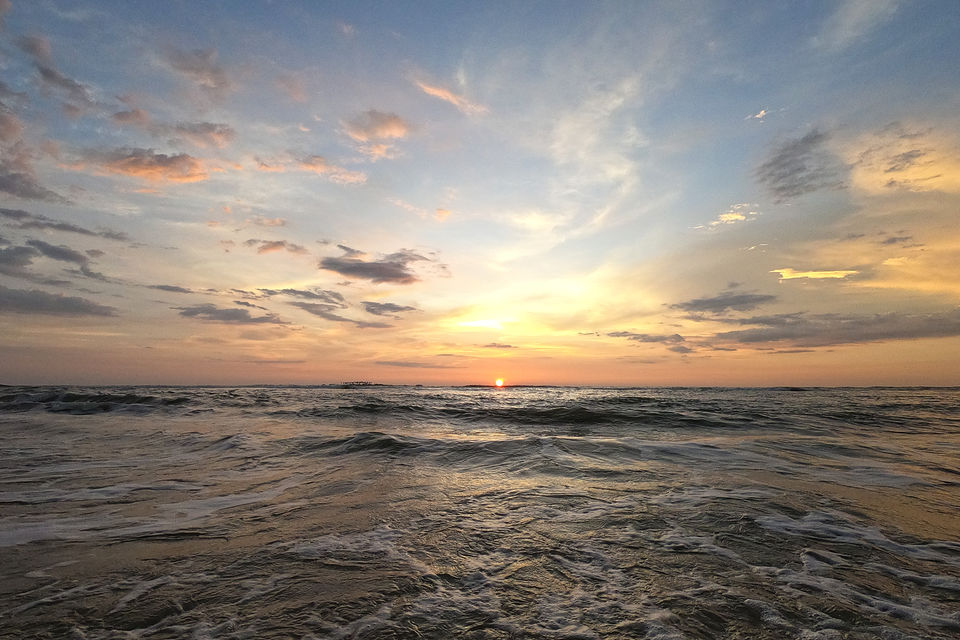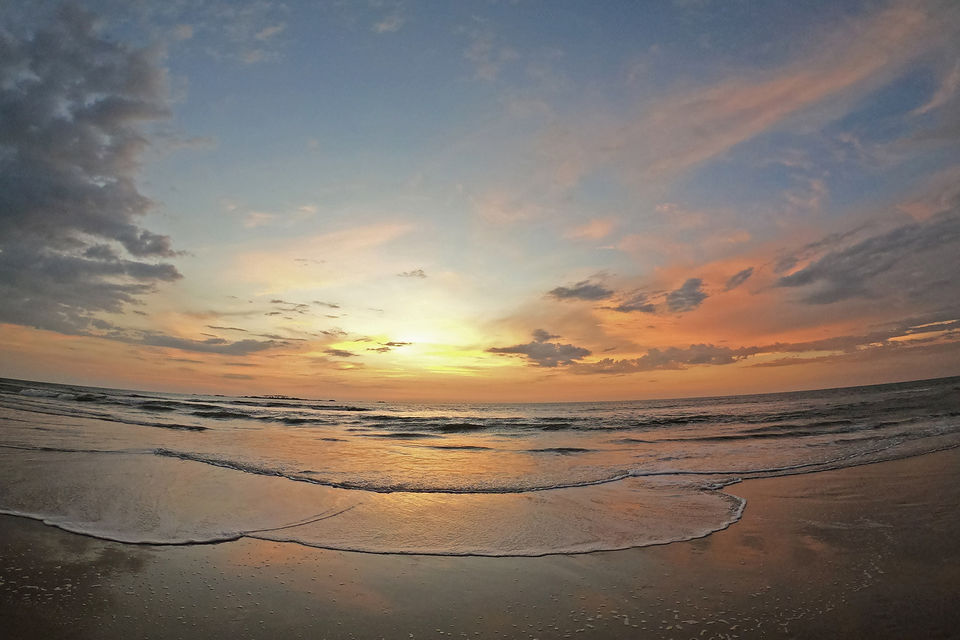 Pithrody Udyavara, a narrow strip of land is covered by water on three sides (arabian sea on the right, udyavara river on the left and the strip ends at the convergence of the two), pristine beaches with clear water and shells across the beach and unmatched views. You CANNOT MISS taking a bike-ride across this strip. Every now and then we were tempted to hoard some shells and take a splash of the waves at the rocky man-made land extensions along the beach. We did bring some shells back home, but we left back a piece of our heart!
While we were still in awe of the natural beauty of Udupi, we decided to Skip Gokarna to stay back and explore this gem of a place. It was the season and the tickets, too, from Gokarna to Pune were very costly and we were skeptical about tatkal. We were getting cheap bus tickets from Udupi directly to Pune so we booked it.
Right from the time when we were creating the itinerary, we had in mind this mystical little town situated in the western ghats amidst the lush rainforest. We didn't think twice and decided to spend the entire next day in Agumbe! This hamlet is 60 Kms from Udupi and is known for its extensive biodiversity, aesthetic waterfalls, stunning ghats, ARRS (Agumbe Rainforest Research Station) and of course, Malgudi Days!
As we tried locating the Onake Abbi falls on GMaps, we strayed off and reached ARRS, only to be informed that the Falls are restricted and needs permission from the forest department. As a consolation, he did show us a resting green vine snake in the compound. We did not have the time to arrange for any permissions so we decided to go the Jogi Gundi falls and ended up spending more time then we would have expected. As if we were transported into a parallel universe where the plastic and pollution never existed! On our way back to Udupi from Agumbe, it rained heavily and we were riding bikes, completely drenched with zero regrets.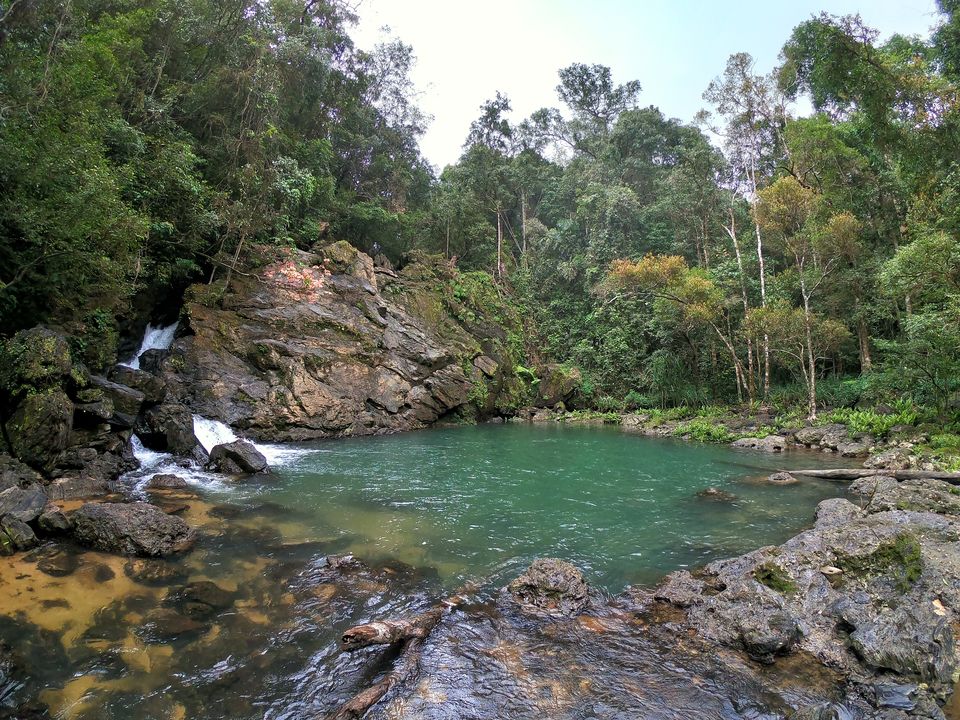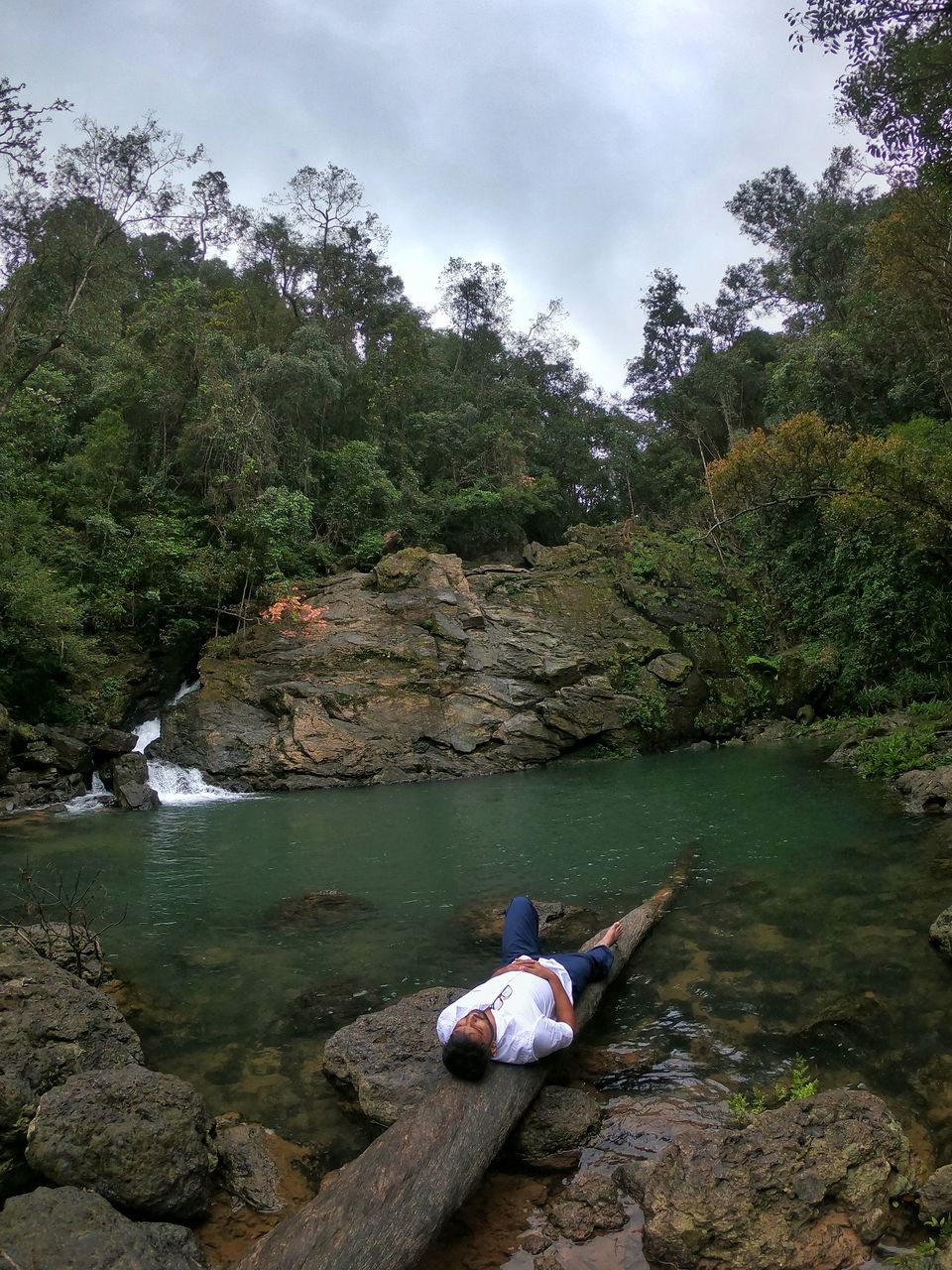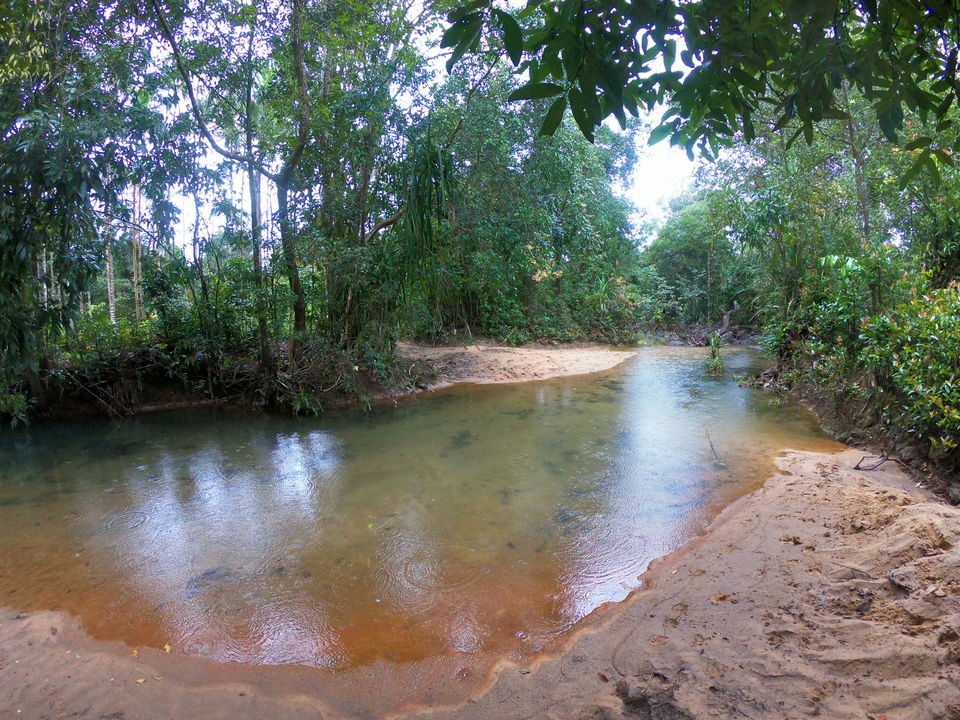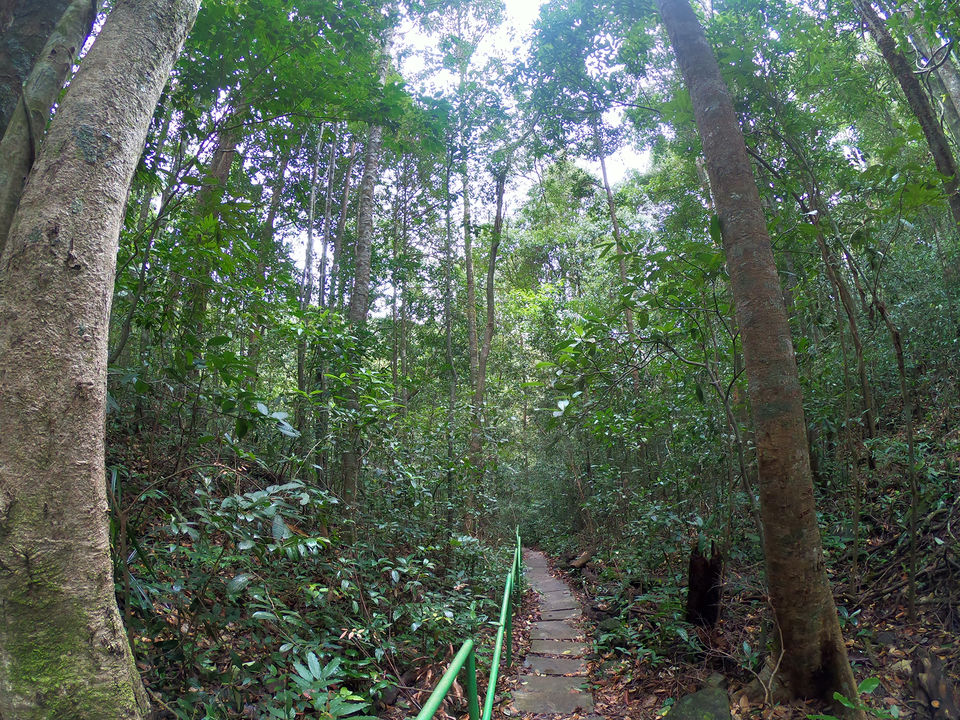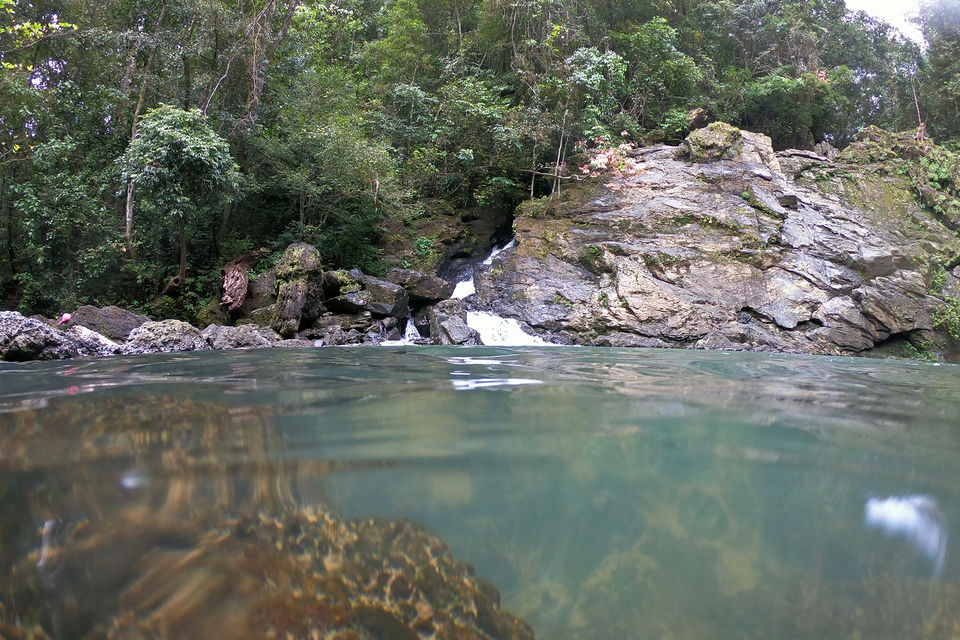 We had kept Kayaking for the last day, another lovely experience with Kayakboy. A beautiful evening in the backwaters of Mulki and sunset at the beach. We took the Pithrody Udayar way, again for Mulki to feed our souls as much as we could on the last day of the trip. Mulki is 30 Kms from Udupi and Kayakboy offers 2 batches (one in the morning and one in the evening) - 3 hrs for Rs. 500 - believe me this is one hell of a deal! Call him and make sure to book in advance to avoid last minute hassle.
During our stay in Udupi, we used to have breakfast at Upahar Darshini and some good food at Zara, Thimippa and many local shacks on the streets and the beaches. This trip was definitely one of the highlights of 2019 and I'm glad I could pen this down before the end of the year. With many more places to see, we're definitely going back to the Wild Karnataka!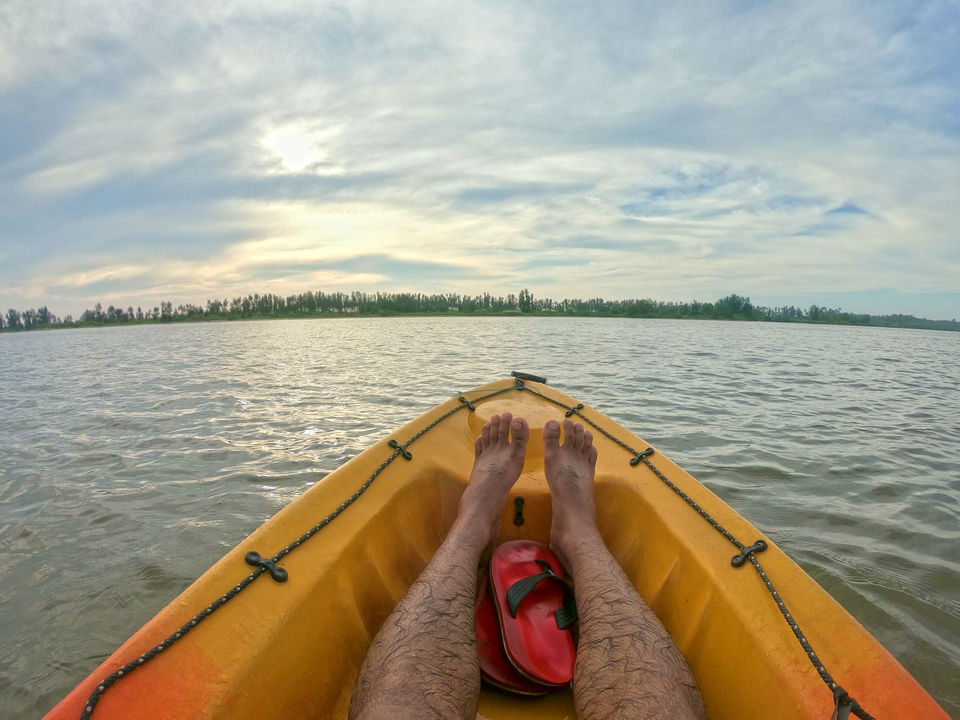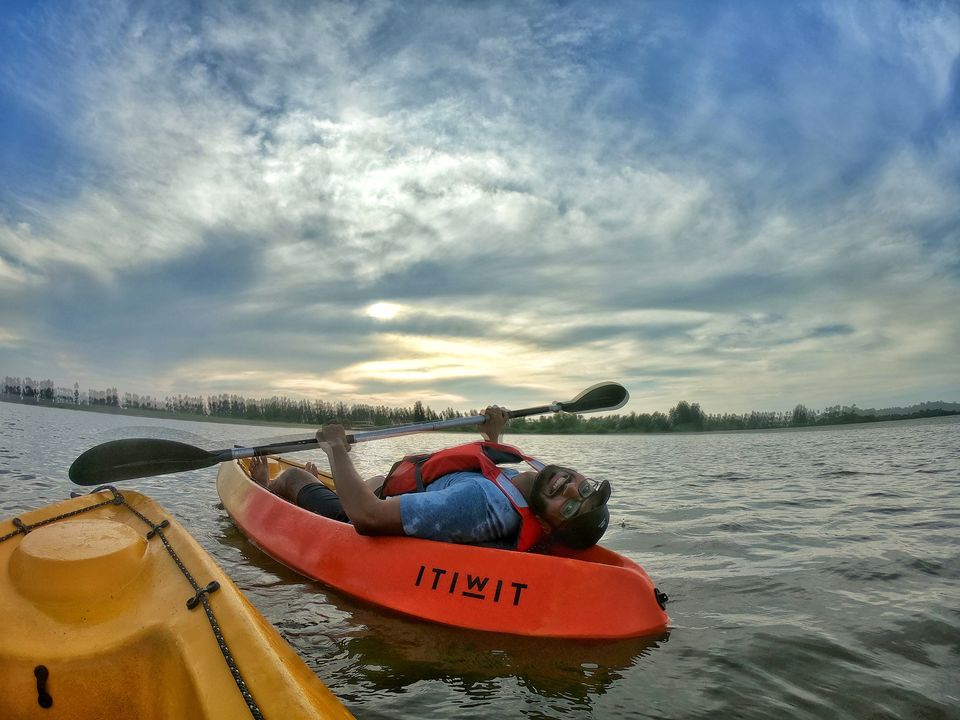 To everyone who has read up till here, we urge you to take up sustainable traveling and expect you to leave back the places you visit in its purest form without polluting it. Keep your carbon footprint in check :).
All pictures are clicked on GoPro Hero 7, Follow zafaranis , tripoto for more pictures and travel blogs.
Frequent Searches Leading To This Page:-
best beach holiday destination in karnataka, gokarna best beach holiday with family, gokarna honeymoon packages, couple holiday packages of gokarna, gokarna holiday tour with family