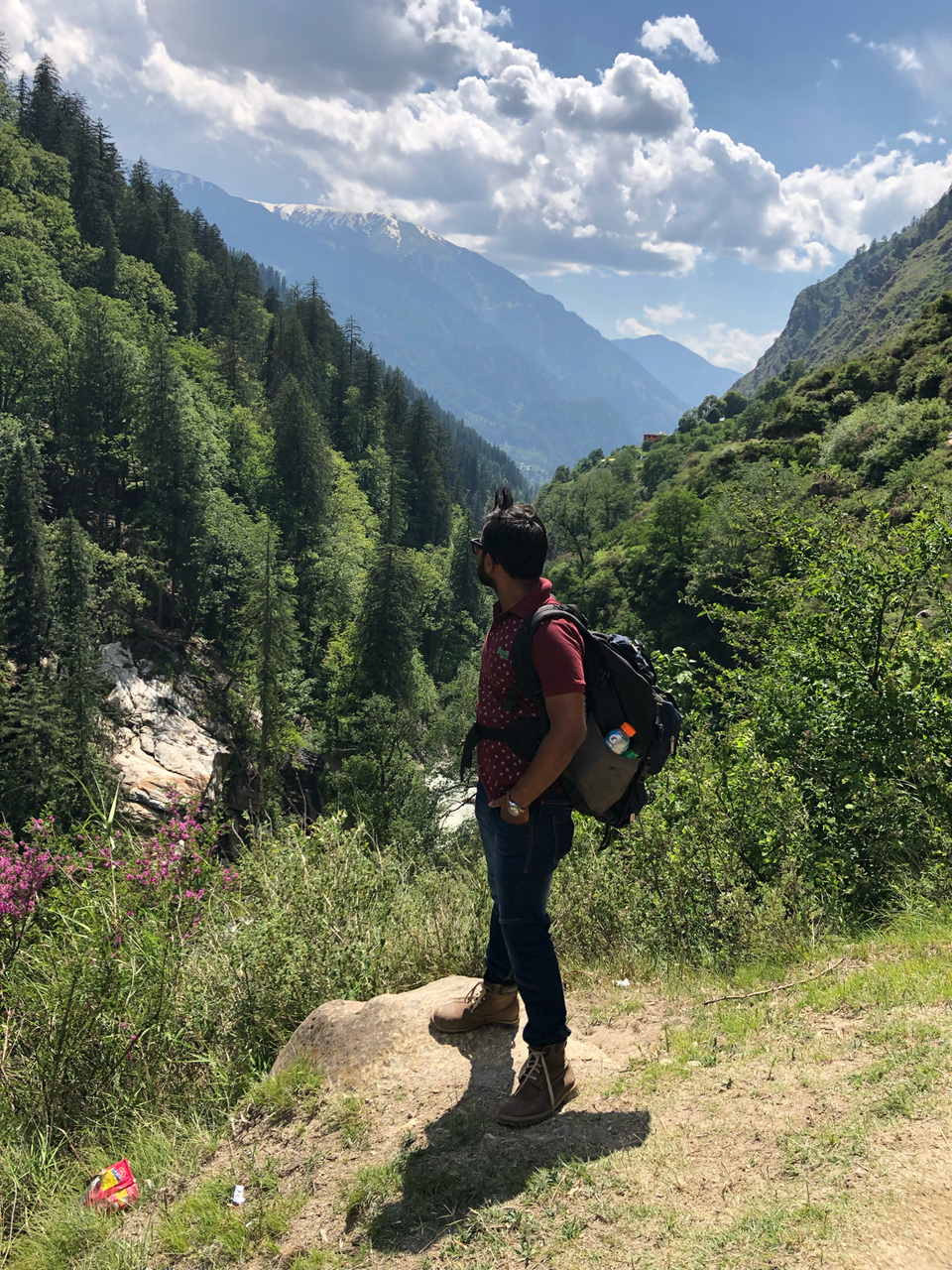 We depart from delhi on 6thjune 2019 in evening at 7pm by a Volvo bus and reach kasol in morning at 7am.At kasol,our stay was at Kabila Camps-the heartbeat of kasol.It is nice property situated along the Parvati river.so you can sit by along the river,just chill and relax which helps you to find inner peace.At night we have bonfire and Dj party on Bollywood songs just groove on them making it the happening night of the trip.
On day 2 we just hang out and explore the cafe's and local market of the kasol till the evening.At about 5:30pm we start our trekking to kheerganga-a trek to remembered forever. It was an amazing trek -a moderate one not so much difficult,ideal for the beginners.There are two routes for the trekking one is going through the village side which is the safer one and other one is through the jungle which we choose to start.The jungle route is much better giving you the feeling of real trek as it is through the actual forest .We done the trekking mostly about 70% in the night (after sunset)which was a first and amazing experience as mostly trekking is done in the daylight that's why.On the enroute,I have just amazing views of the valley and the mountains which gives me the strength to just forget the pain of the legs and continue the trek with much more strength.We reach Kheerganga at about 10pm and have bonfire night with the soulful music.Don't forget to carry your jackets as at the top it was very cold about 2•c in June.chiiling wind.When you reach the top, the view,weather and the mountains just makes you forget all your tiredness and love the beauty of the nature!
On day 3 in the morning we have bath in the hot water spring-it is the most amazing part and fun of the trip as the natural hot water coming from the mountains when fell on your body it just soothes you and remove all your tiredness of the trek and recharged you for the down trek.At about 10am we start our downtrek to kasol and have more amazing views of the Parvati valley in the daylight.
On day 4,the amazing trip comes to an end which no one wants to end but it has to be.so we pack our bags and back to home and our work,our daily schedule life on a happy note!