Type"Inquiry Nepal" to 8130369966 to book this trip or email us at basecamp@zigzagwheels.com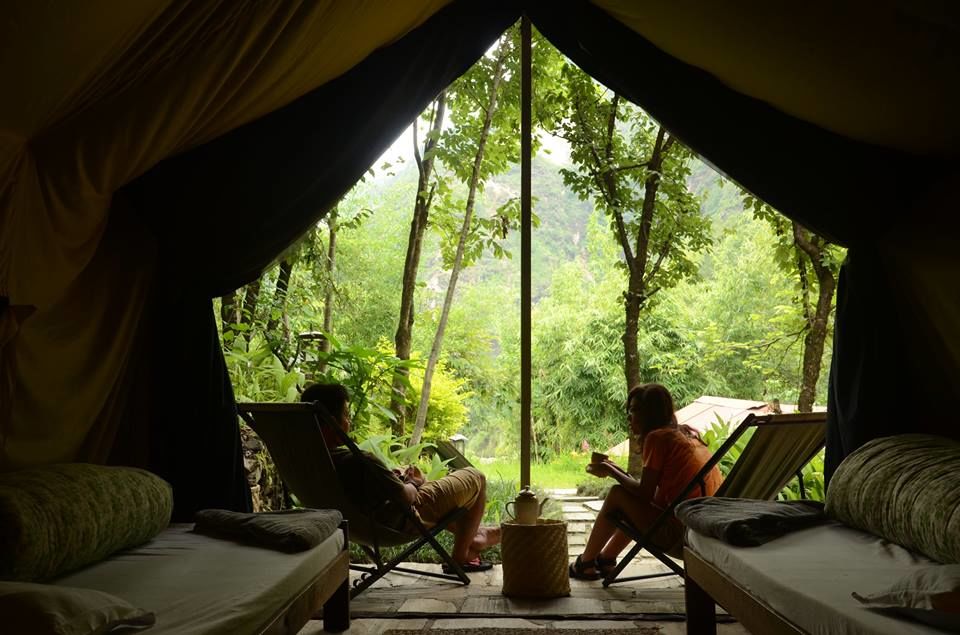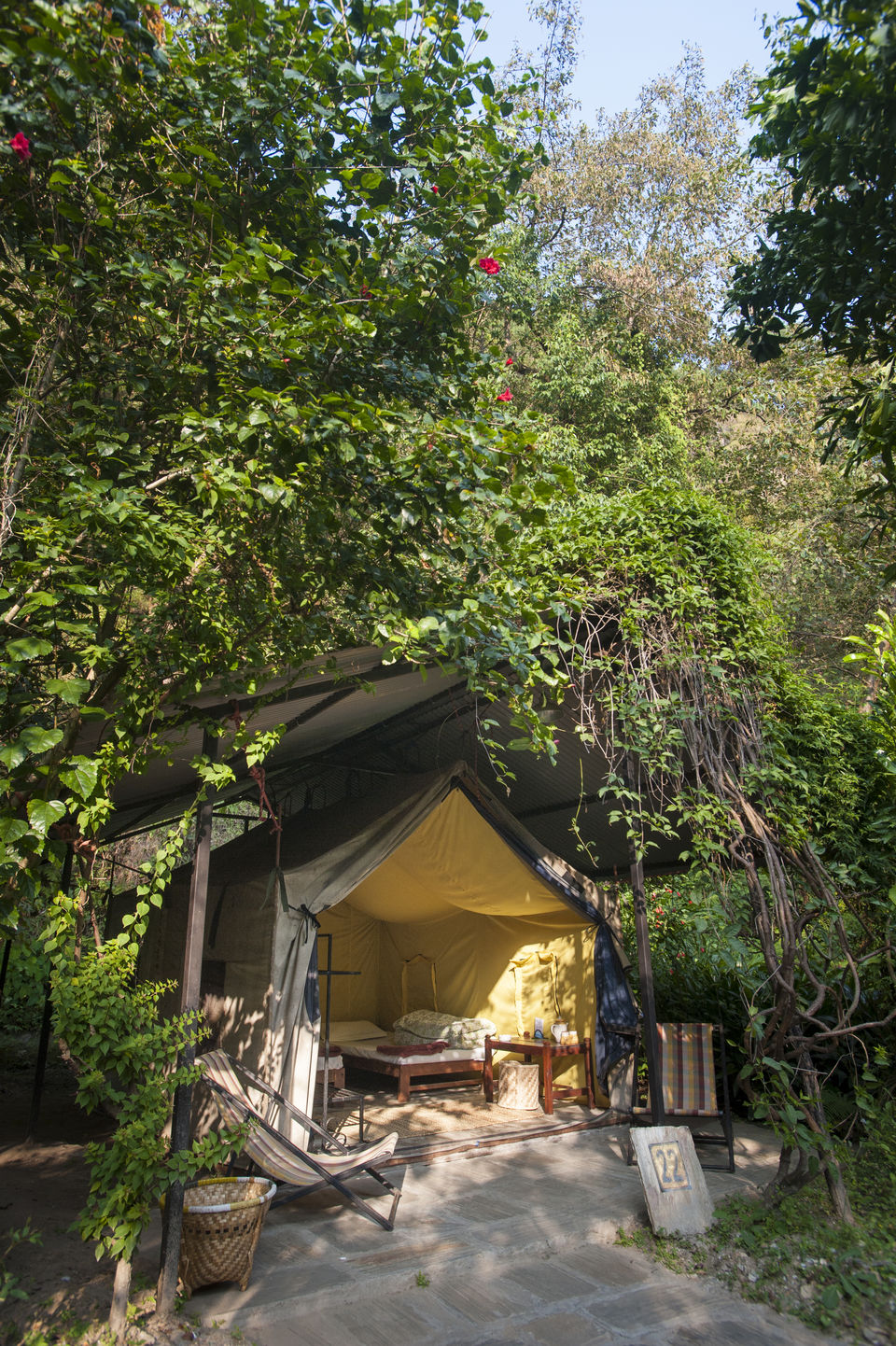 Day 1:
• Arrive in Kathmandu latest by 2pm.
• Meet your new travel buddies for next 3 days.
• We have pick up arranged for you from the Kathmandu Airport to Tatopani.
• Your stay is in a jungle camp, suspended on a high cliff-top gorge above the wild Bhote Kosi river, surrounded by a dense jungle and pristine forest.
• Luxurious safari tents, spaciously set in lush gardens ensure you a quiet and peaceful stay in an exotic setting.
• Relax & enjoy your dinner and get ready for the thrilling experience ahead.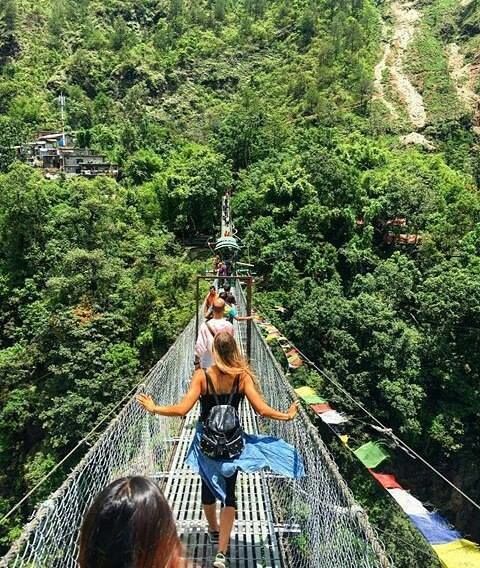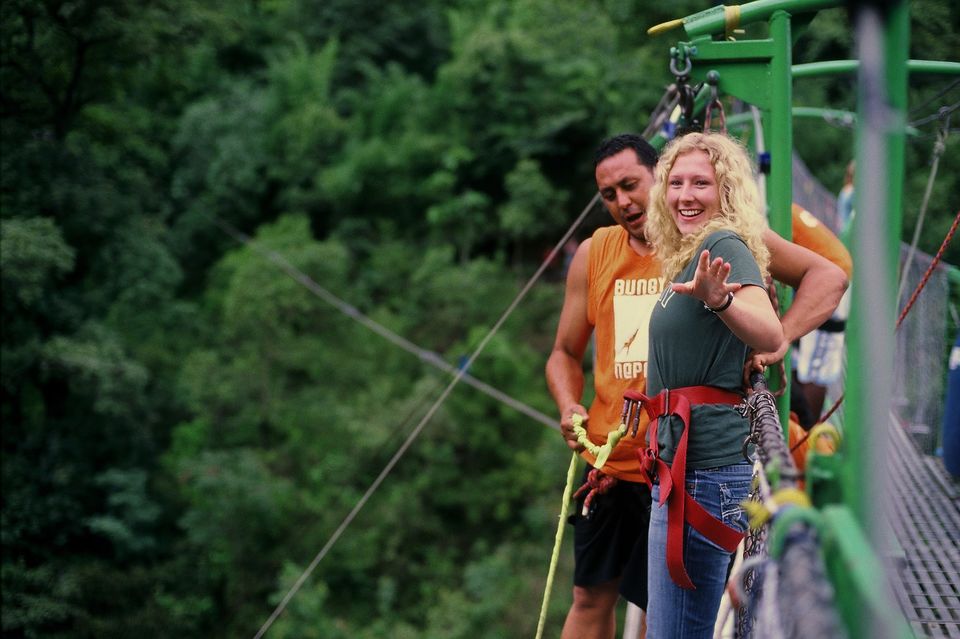 Day 2:
• We suggest you to get up early and enjoy every bit of nature and watch the morning unfold itself.
• Today is your JUMP day; you can mark it on the calendar as a very special day of your life.
• Have your breakfast and get ready!!!!
• In a tropical gorge, it's you and the bridge over the wildest river of Nepal. The only chance to have a closer look at the river which is below 524 feet is to Juumppp…….
• After the thrilling experience it's time to fuel up!! For the shutter bugs it's an opportunity to go and romance with you camera. If books are your best friends we have a hammock for you as well!!!
• Clear sky and the chilly air, holding a cup of coffee and gazing at the stars can be a mesmerizing experience.
• Dinner is best enjoyed with friends discussing and summarizing the day's experience. Look at your selfies & see which one will be best suited for your profile pic.
• This is not it; we have more coming up for you tomorrow, till then have a good night sleep!!!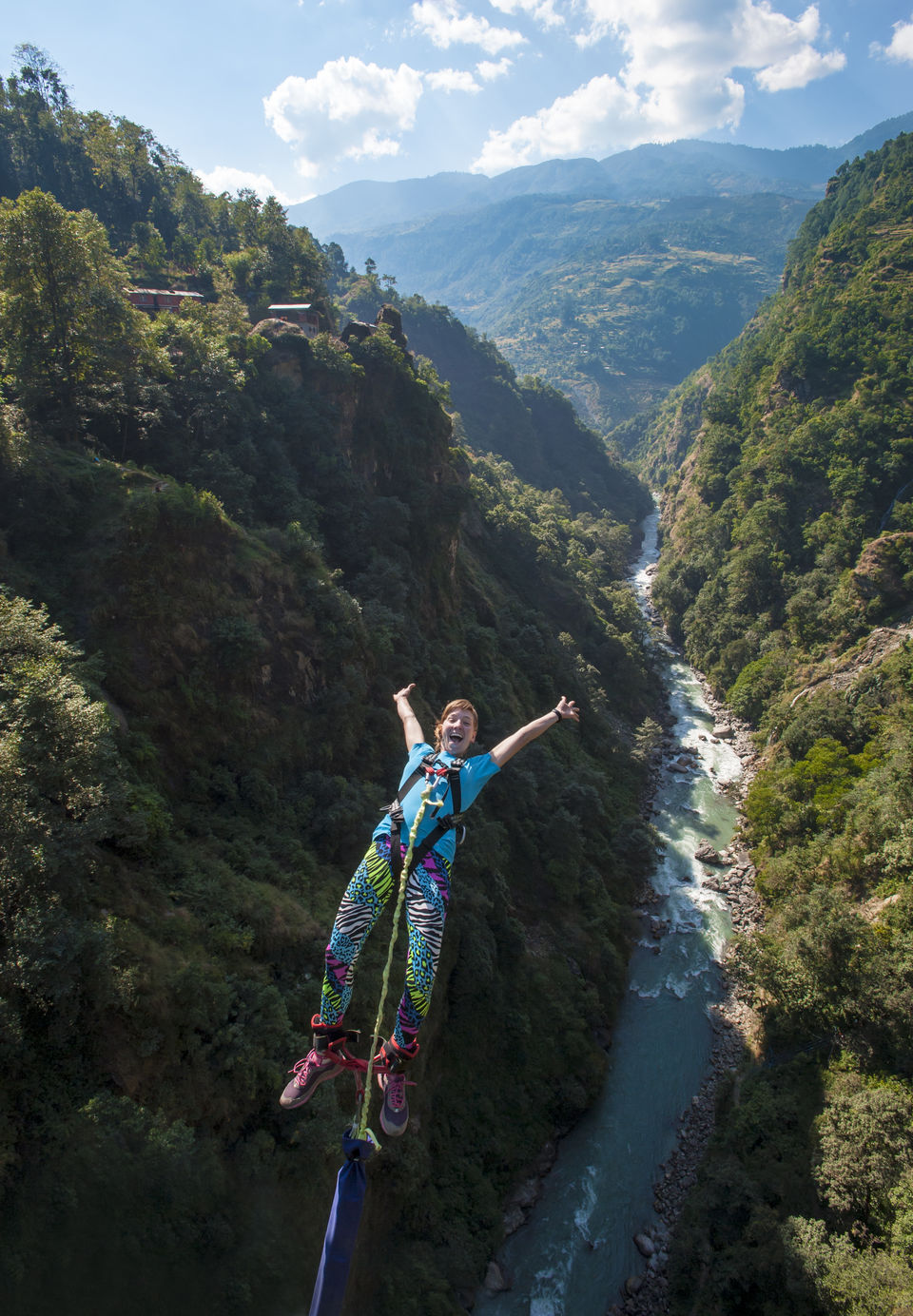 Day 3:
• As suggested, get up early and explore the morning, everyday would be a different experience. You can also record a time-lapse which will be a memory of different kind!!
• The Bhote Kosi river which flows down from snow capped mountains of Tibet provides a thrilling experience for adventure seekers!! You are on a mission to cut through that wild flowing river. Raft – "check", Paddle – "check", Wet suit – "check", Helmet – "On", Life Jacket – "On"!!! and here we go….
• We are sure you gave it all. Rafting means burning lots of calories so now it's again time to fuel up again and regain the lost energy, the delicious food is waiting for you.
• Memories have been engraved, new friends, new stories & nature at its best. Now it's time to say good bye to the resort & the care taker of the nature – the team!!
• Check-in to your rooms in Kathmandu, explore the city at night, buy some souvenirs, upload some pictures.
• Have your dinner, exchange photographs, email ids and so on…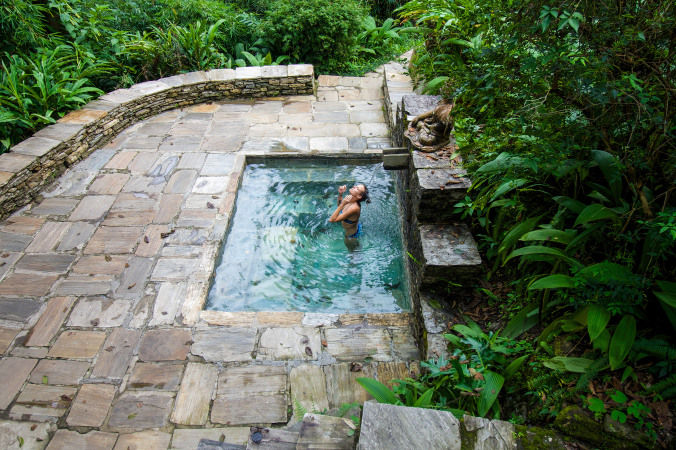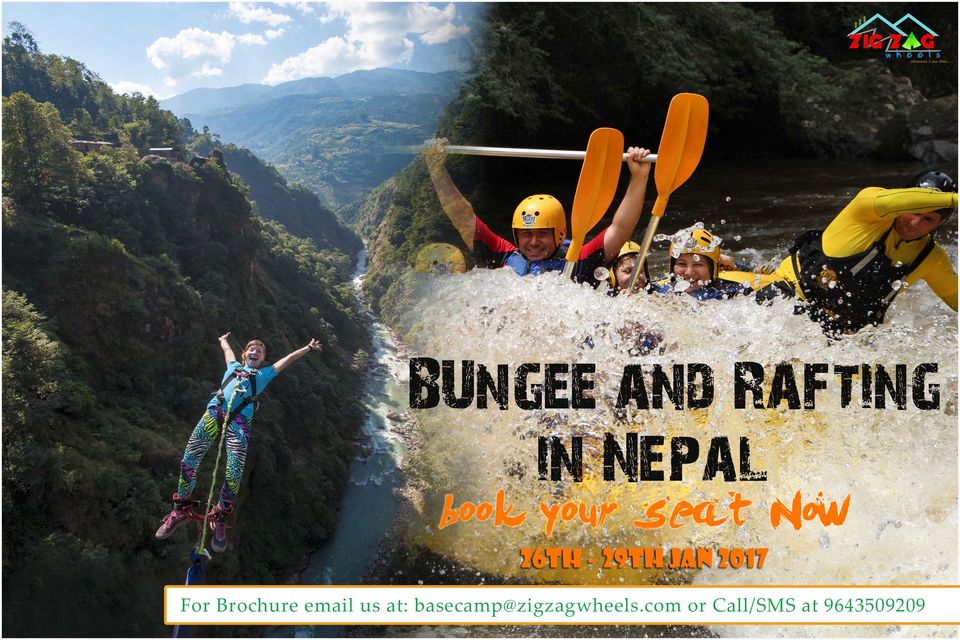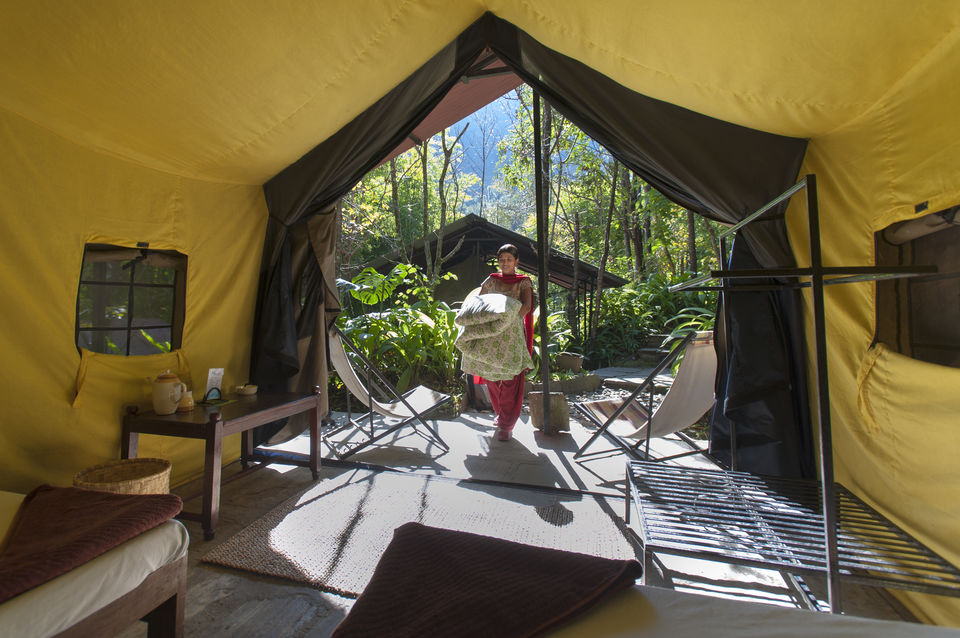 Day 4:
• The fun part is nearing its end but its time to cherish those beautiful memories that you made in past few days. Depart from the hotel according to your flight timings.
• If you got a late flight you have the full day to explore the city and know it better.
• Long weekend is well spent with "Zigzagwheels", Good bye for now see you again!!!