Experience it yourself before deciding, if River Bhote Koshi is one of the best rivers to raft in the world or not!
A thrilling experience in a raging river, fit for both novice and experienced rafters makes Bhote Koshi River Rafting a popular choice. Easy accessibility from Kathmandu adds to the popularity of rafting in the Bhote Koshi River. It is located approximately 80 kilometers east of Kathmandu.
Bhote Koshi River means a river from Tibet. It originates from Zhangzangbo Glacier of Tibet. The adrenaline rush experienced while rafting in Bhote Koshi River will be exceptional. Why? Because one of the steepest rivers rafted in Nepal, Bhote Koshi has a gradient of 15m/km.
Around 3 hours' drive from Kathmandu through winding roads will take you to the starting point of the rafting trip. After rafting lessons and safety instruction, the ride filled with adrenaline rush starts. Enjoy the ride filled with many rapids and it is difficult not to scream with elation in rapids. The meandering river makes its way through the jungle and rafting amid natural beauty enriches your experience. Memories of rafting amidst the beautiful hills in choppy water of Bhote Koshi will be etched in your memory.
You can either do a day trip or two days rafting trip in Bhote Koshi River. On a day trip, you will be rafting in the lower section of the Bhote Koshi River. The river journey is filled with many rapids that come to thrill you. Even a beginner or novice can raft in Bhote Koshi River; no previous experience is required. It is compulsory to wear a life jacket while rafting. Knowledge of swimming will be an added advantage but isn't a necessity for rafting.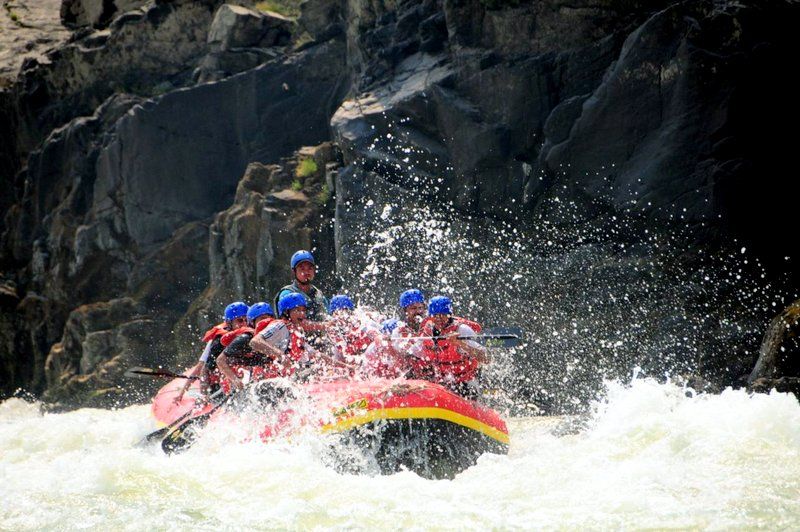 Rafting in Bhote Koshi River can be extended up to two days where you will be rafting in the upper section of Bhote Koshi. The upper section of Bhote Koshi is best suited for rafters with previous experience. Moreover, expert kayakers enjoy traversing in the upper section of Bhote Koshi the most. In some sections of the river, you can swim as well. For an added thrill, you can do cliff jump from a big boulder. A non-swimmer can also do cliff jumping whilst wearing a life jacket and a kayak will take you to the shore.
River Grading
Rivers used for water sports are graded from class 1 to class 6. Class 1 river is easiest to maneuver while class 6 river is the toughest.
A change in season increases or decreases the volume of water in the river Bhote Koshi. During the monsoon season, the flow of water peaks up while there remains the least water during the winter season.
The river grading of Bhote Koshi is seasonal too. You will be rafting in Grade 5- river during months from September to December and on a Grade 4+ river during months of January to May. From the months of June to August you will get a Grade 4+ River on the lower section of Bhote Koshi River.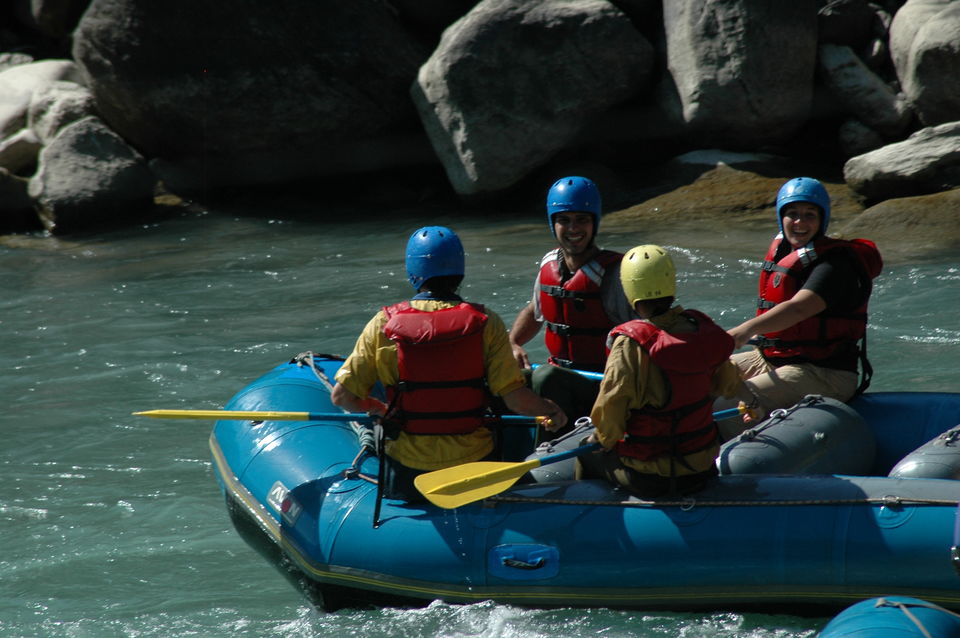 Best Time To Go Rafting
The best time to go rafting in Nepal is during autumn and spring seasons. The monsoon season would have filled the water bodies in Nepal making them fit for water sports. Enjoy the thrilling adventure ride in fast-flowing rivers of Nepal from the month of September to November. A spring season which lasts from March to May is the best month to go rafting as well.

Only experienced rafters opt to go rafting during summer cum monsoon seasons which is from June to August in Nepal. A wet suit is used when rafting in a river with cold water.