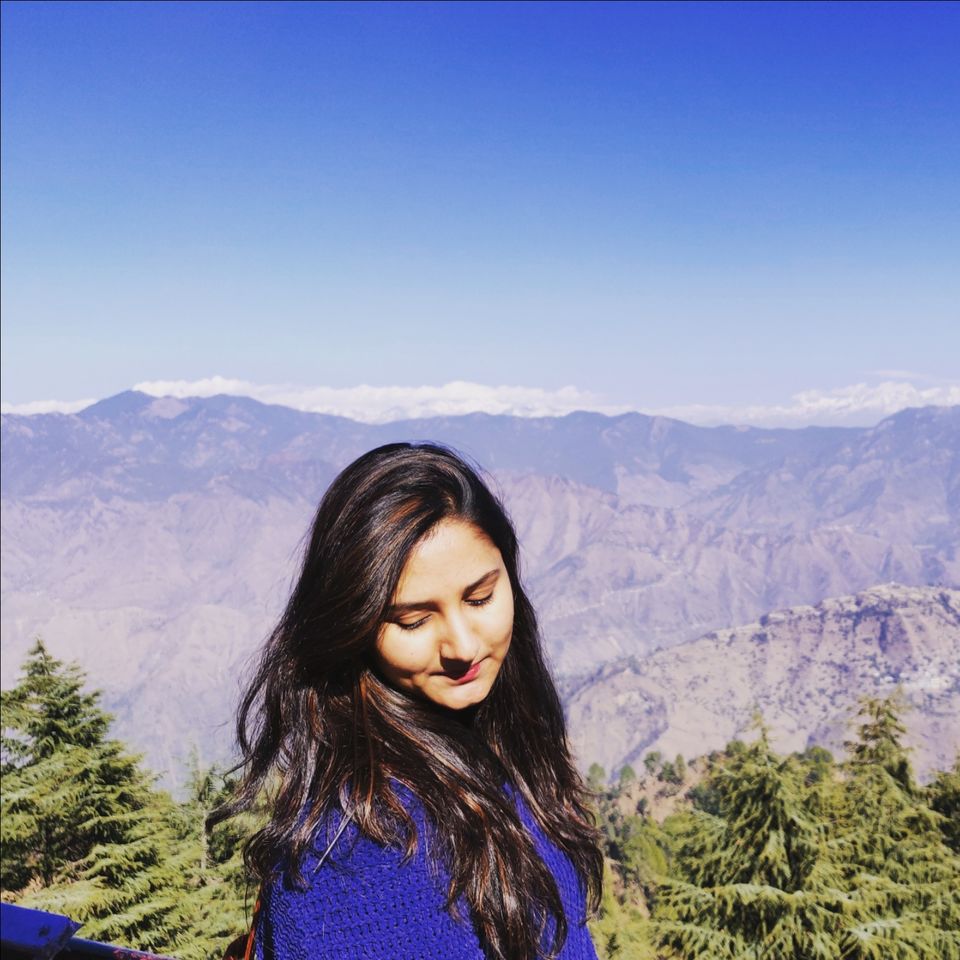 After seeing pictures online of Landour, I really wanted to explore and whether it's as dreamy as it looks in pictures. Well it does and more than that!
So we were 2 people travelling to Landour in the month of December. We had pre-planned and made bookings in advance so it was a sorted out trip! We left on Friday afternoon and had booked a flight from Delhi-Dehradun (to save time and tickets were pretty economical!). The flight time was pretty short. It almost felt like we landed before we even took off :P.
We landed in Dehradun in evening and took a cab till our hotel- OYO Majestic Oak Bush which was situated equidistant to both Mussoorie and Landour. BEST OF BOTH!!! We walked till Mussoorie mall road and since we had done our research pretty well with respect to the cafes since we were both big-time foodies. The walk in the mall road in any hill station is one of the parts I cherish a lot!
We headed straight to Kalsang Friend's corner where we gorged on some tasty Chinese food- from soups to sizzlers too noodles. I would highly recommend to have CHEESE MOMOS-droolworthy!!! Had some desserts after that and went back to hotel. We were pretty tired so we dozed off!!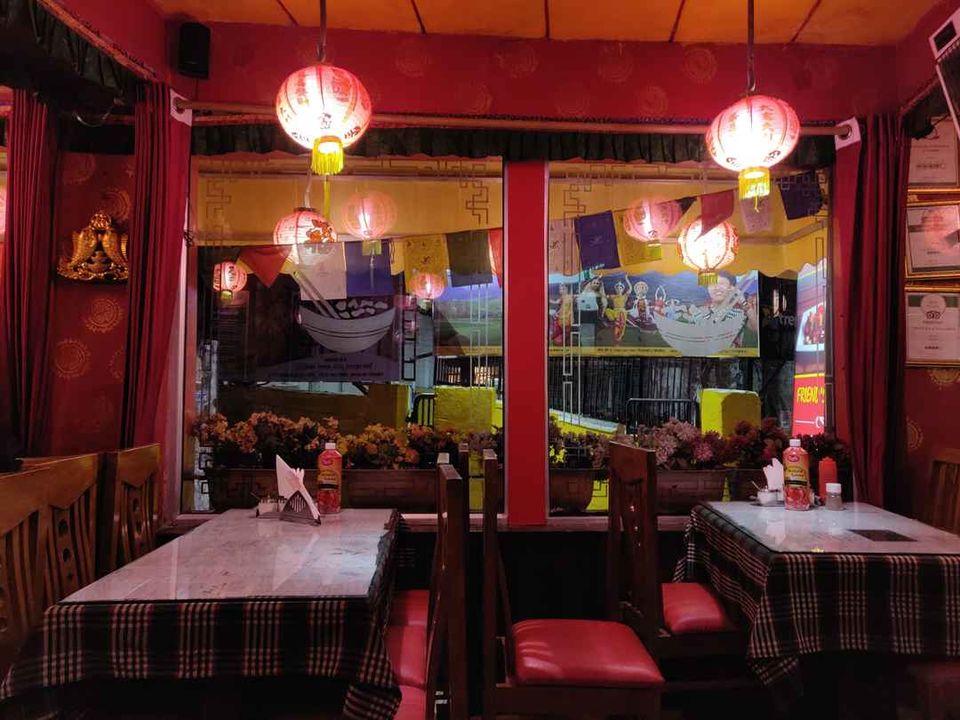 Since we had this only one day, we got up to explore Landour. Ohh before we headed we were lucky to spot this cute little playful pup just outside our hotel. Mountain dogs are really damn cute and super fluffy, I tell you! From my ur hotel, it was a good 30-40 mins ascent towards Landour Bazaar which is steep so we took a cab midway since we were really tired and were on empty stomachs! There are prayer flags all over when you ascend, and I just love love love 'em. We reached the point where this little city begins! So there's the really famous Chaar Dukaan area which literally means there are four shops that provide really splendid sumptous food to snack on! We went to the second shop where the aunty cooks like "the most tastiest pancakes" and they're really big too (No, I'm not kidding!!!). We ordered nutella pancake, scrambled eggs and ofcourse maggi because pahadon ki maggi ki baat hi kuch aur hoti hai :)
Beware of the monkeys here because he got to munch on almost half of my pancake loaded with nutella :(
Anyways, there's also Anil's cafe in the Chaar Dukaan are which is really popular. We thought of going there later but didn't have time. I recommend going here because it's closed too and has rooftop seating too so no worries about the monkeys :P
Landour is basically like this oblong-shaped town. You start from a certain point and you'll return there but the scenic landscapes are to watch out for!! We decided to go on foot (you can even hire scooties, but I feel better to walk since it's a really quiet town), the trails were lined by these tall deodar and pine trees with very beautiful cottages and homes with beautiful prayer flags that I just love!! Rays of sun passing through the forests, it's really peaceful to walk there you forget all the office ka kaam and tensions. We reached Lal Tibba point after 20 minutes or so. You pay 50 bucks and you get to see the snow-capped towering mountains of Kedarnath and Badrinath. Only if I could go there but I sure did get glimpses of it! There are cafes here also if travelers want to have something.
We continued further with more beautiful sightings! I tell you they soothe your eyes with the song qaafirana played in my cell because you get the perfect feels :D. Next, we spotted the Kellogg Memorial Church but couldn't go inside as it was closed on that particular day.
We took the road towards Sister's bazaar. The best thing about this place that it's so peaceful and quiet. So we first headed to Prakash store that have marmalades, jams, peanut butter in these cutesy little boxes. You can pick something from here! Landour bakehouse next to it was ofcourse our next stop. Really interesting desserts if you wanna try something different and atypical! Boy we were hungry by this time and went to Emily's, Rokeby Manor for lunch. There is an area full of books, magazines and stuff and you can sit and read there peacefully if got some time! We had our lunch there and if your pocket allows you to stay there, you've hit JACKPOT as it us of the oldest and famous places in Landour.
We took a lazy stroll and descended towards our hotel! In the evening, we headed out to Mussoorie mall road once again. This time we went to Cafe Little Llama and boy, do they serve the best burgers and shakes that I've ever had? Definitely A MUST VISIT!!! ❤️ Bought some of the infamous Caramel Stick Jaws from the Chic Chocolate and headed back to the hotel since it started getting really cold! Played some cool board games back at the hotel and we left the next morning back to Delhi.
So in a nutshell, if you wanna spend a peaceful weekdn in the hills, this is just place you're looking for and even better if you're a foodie! ????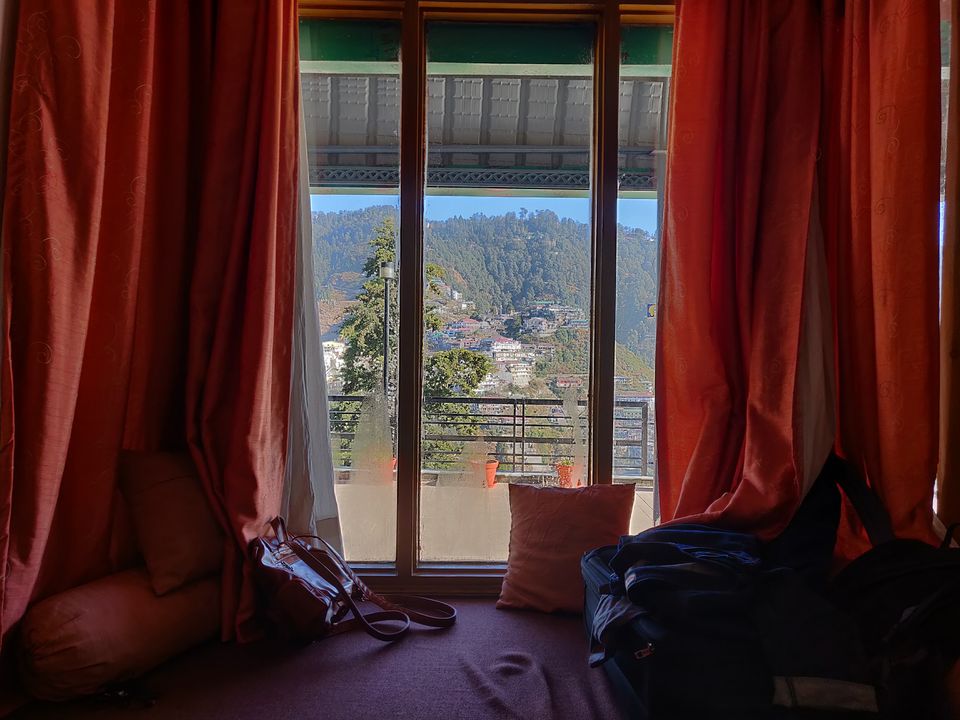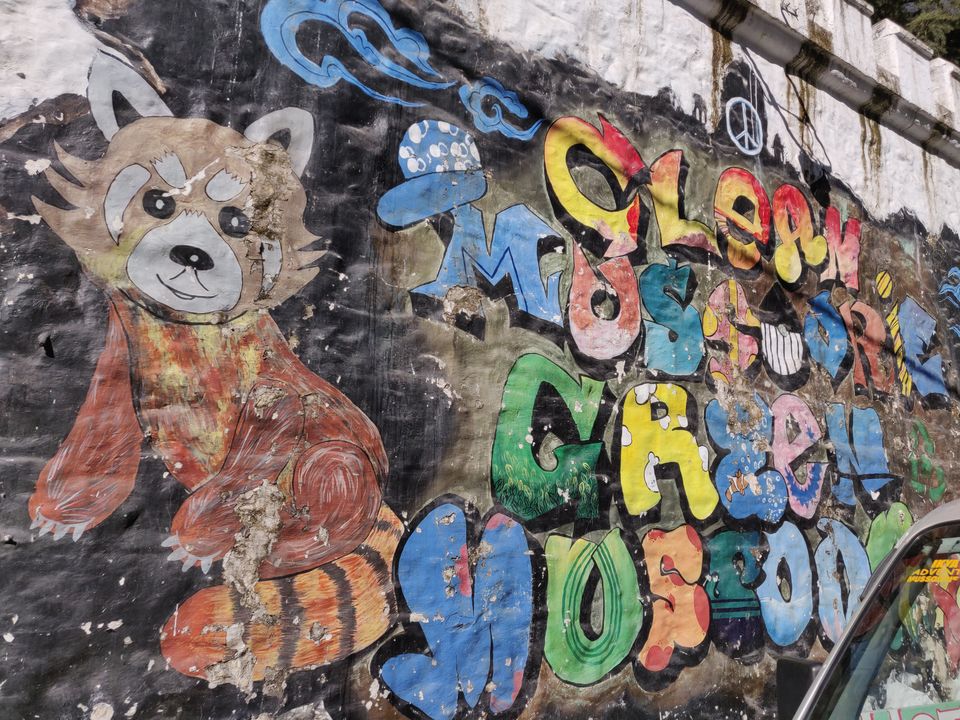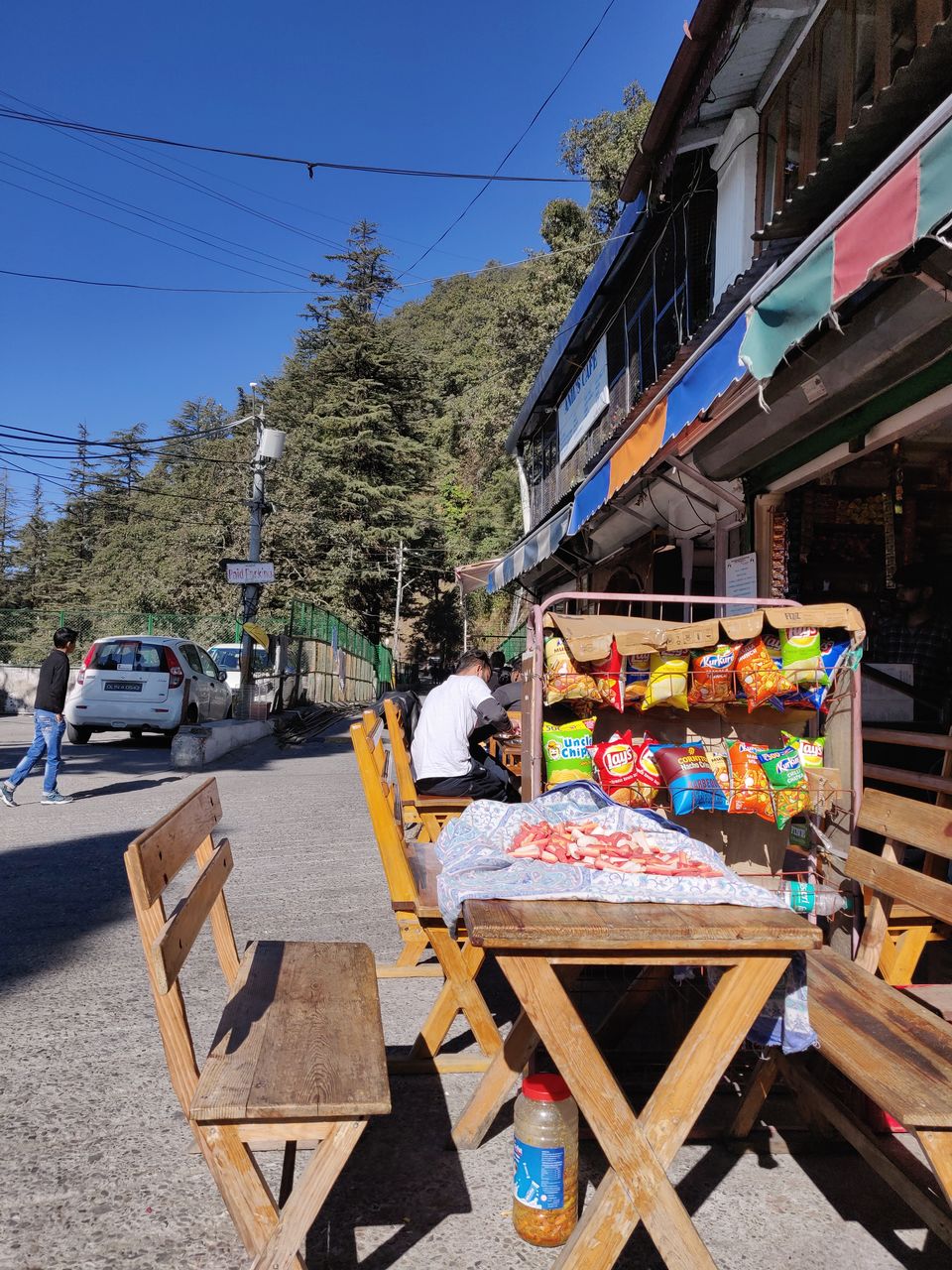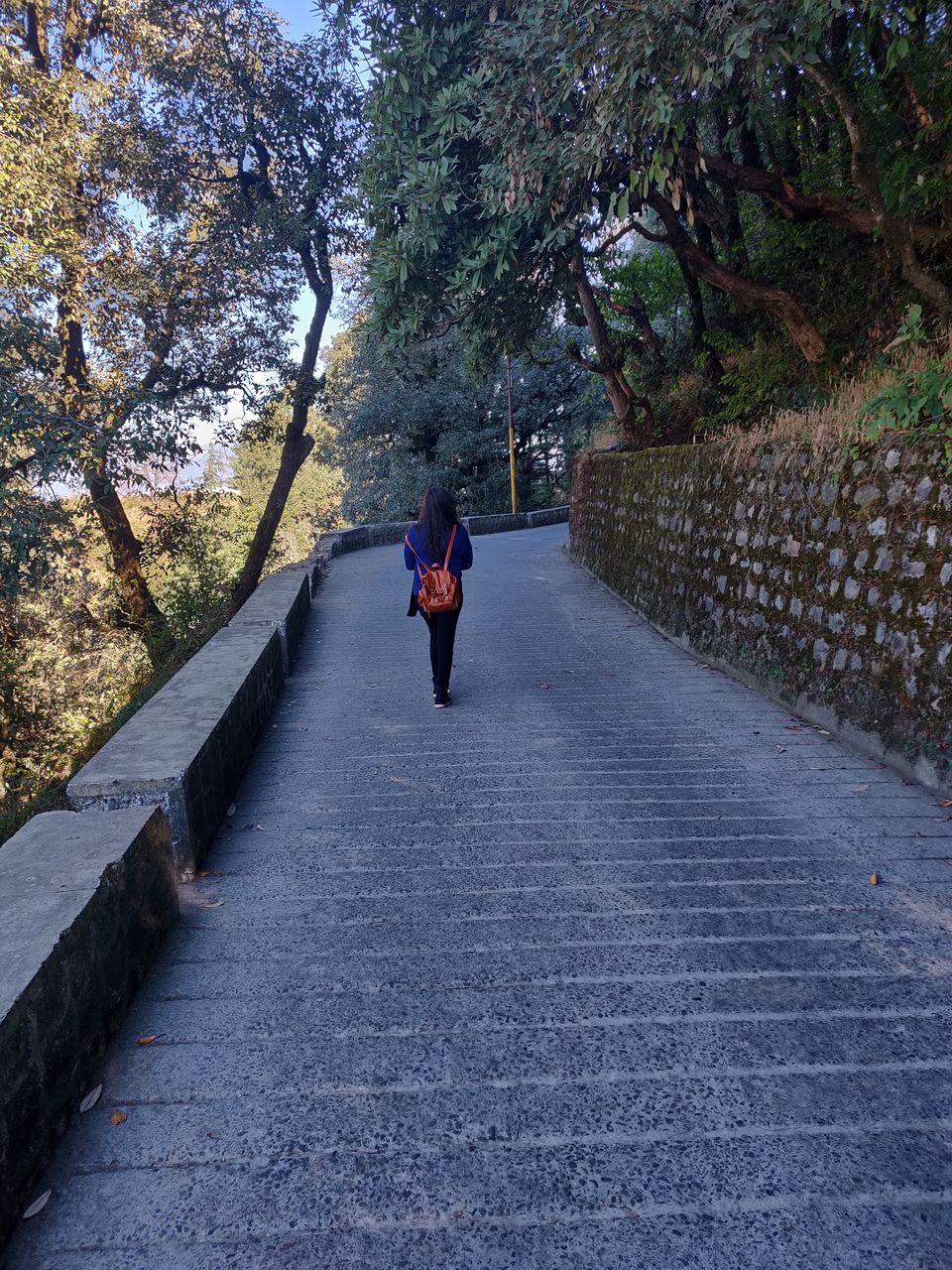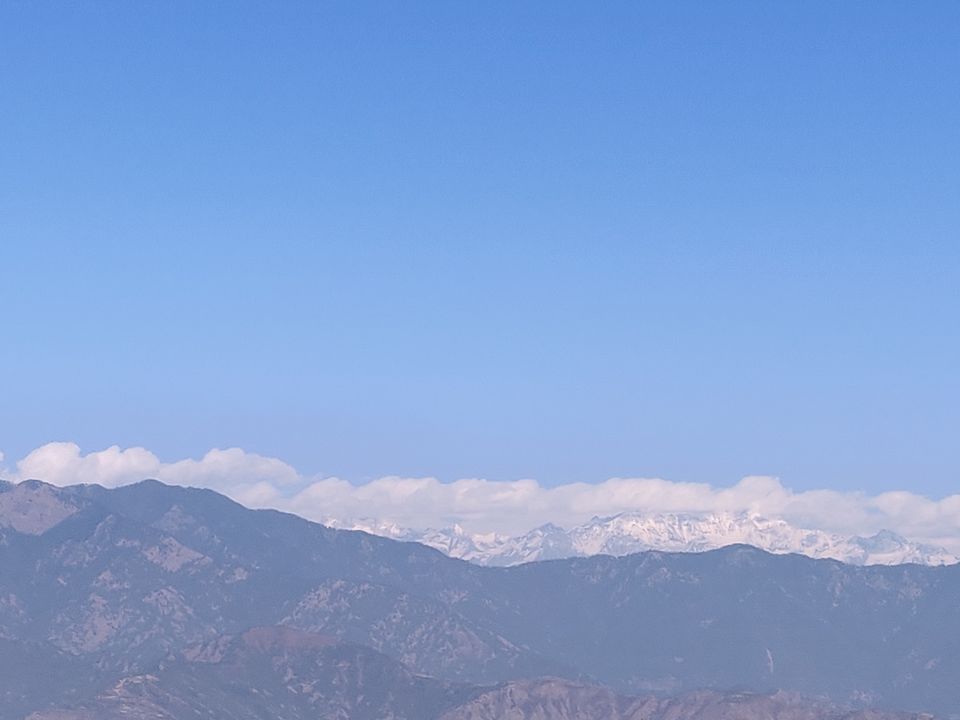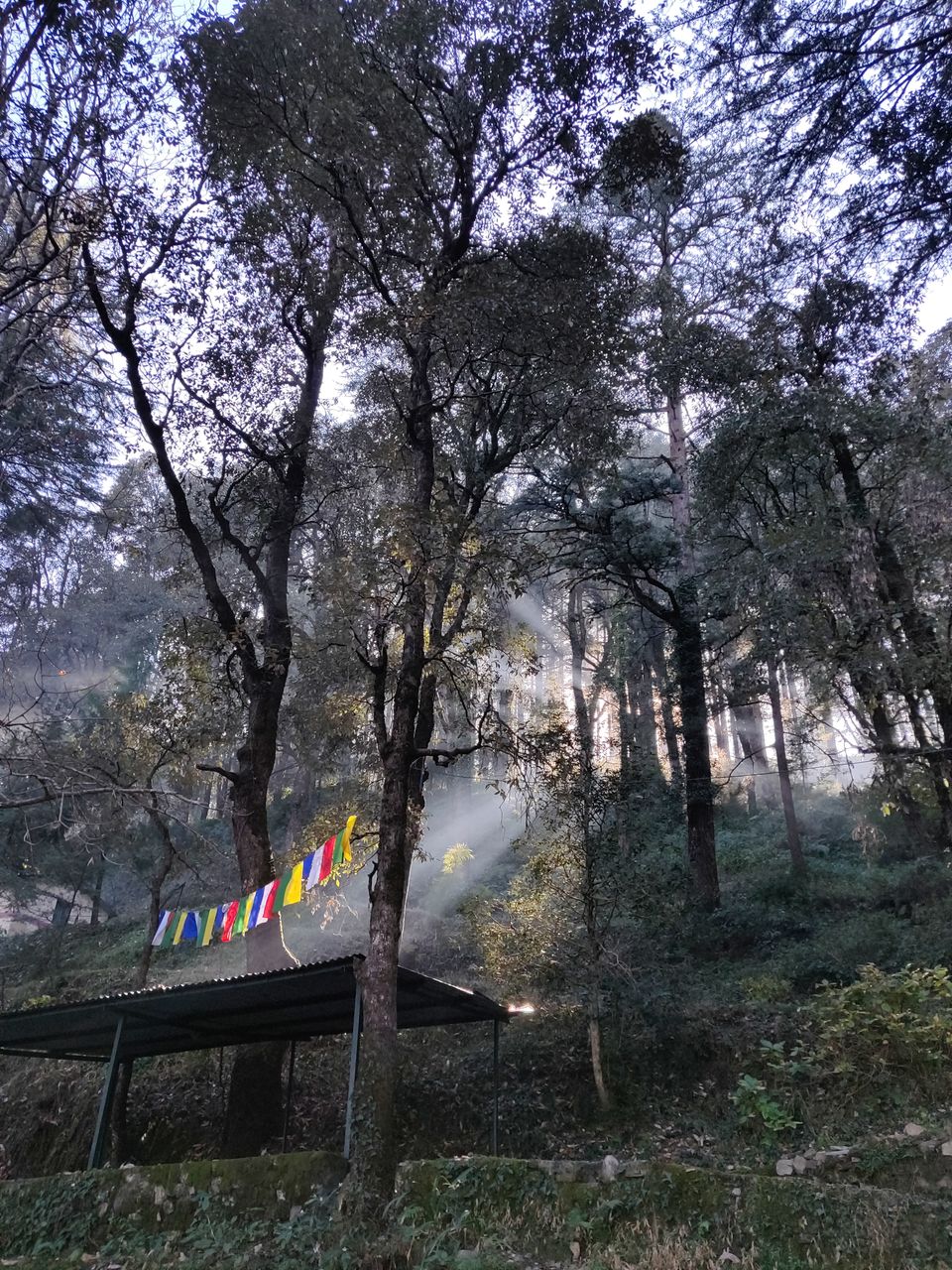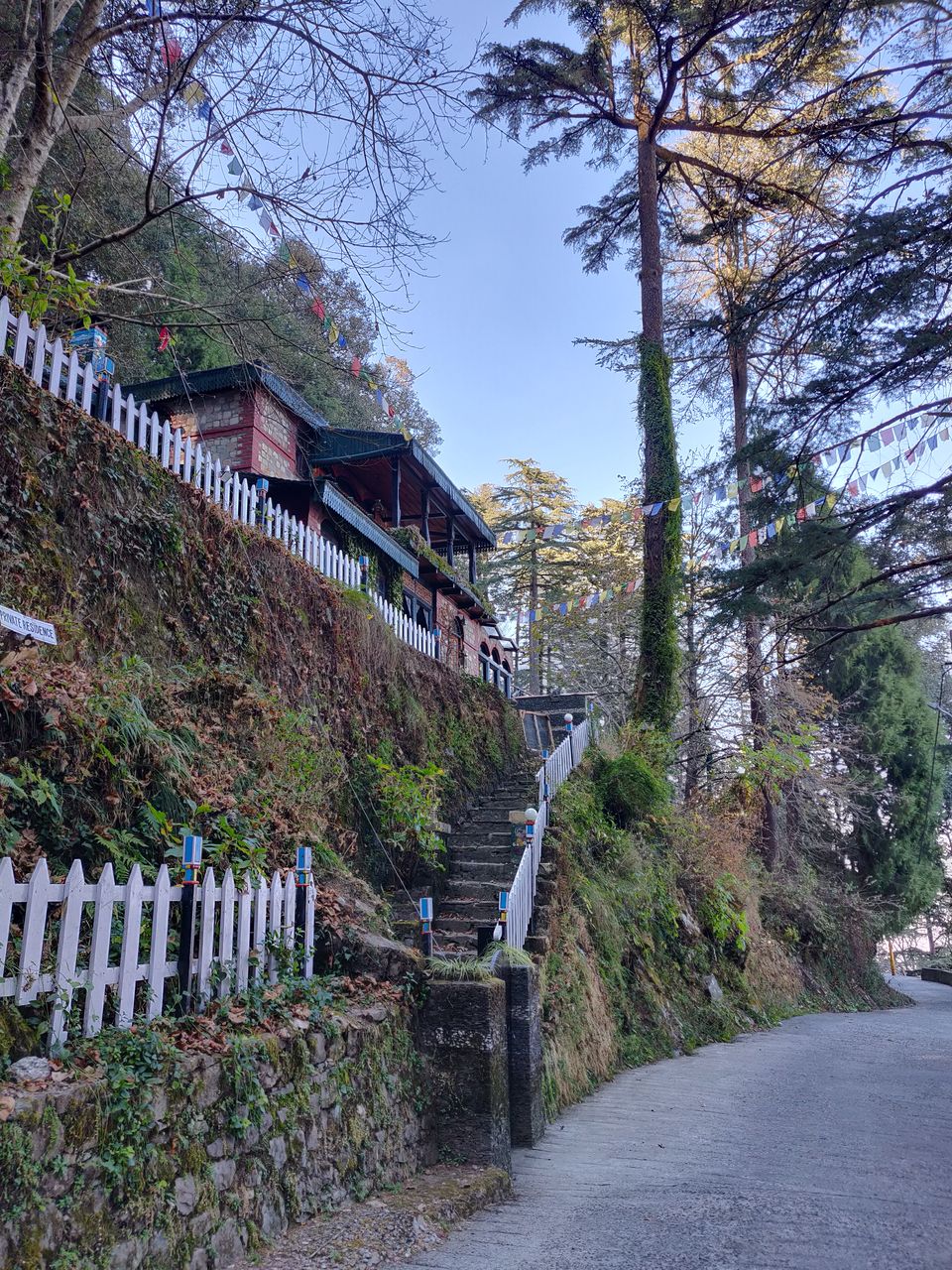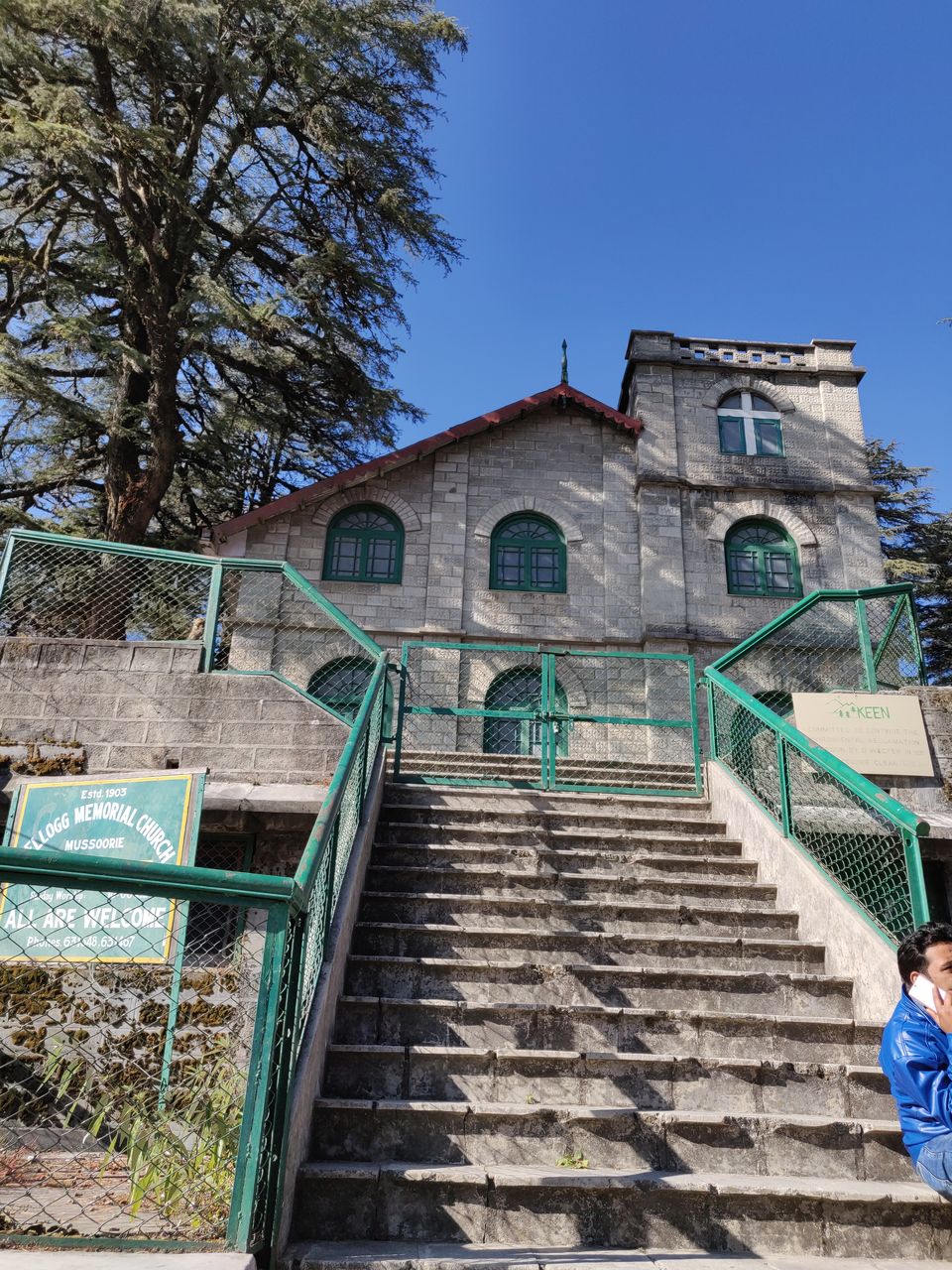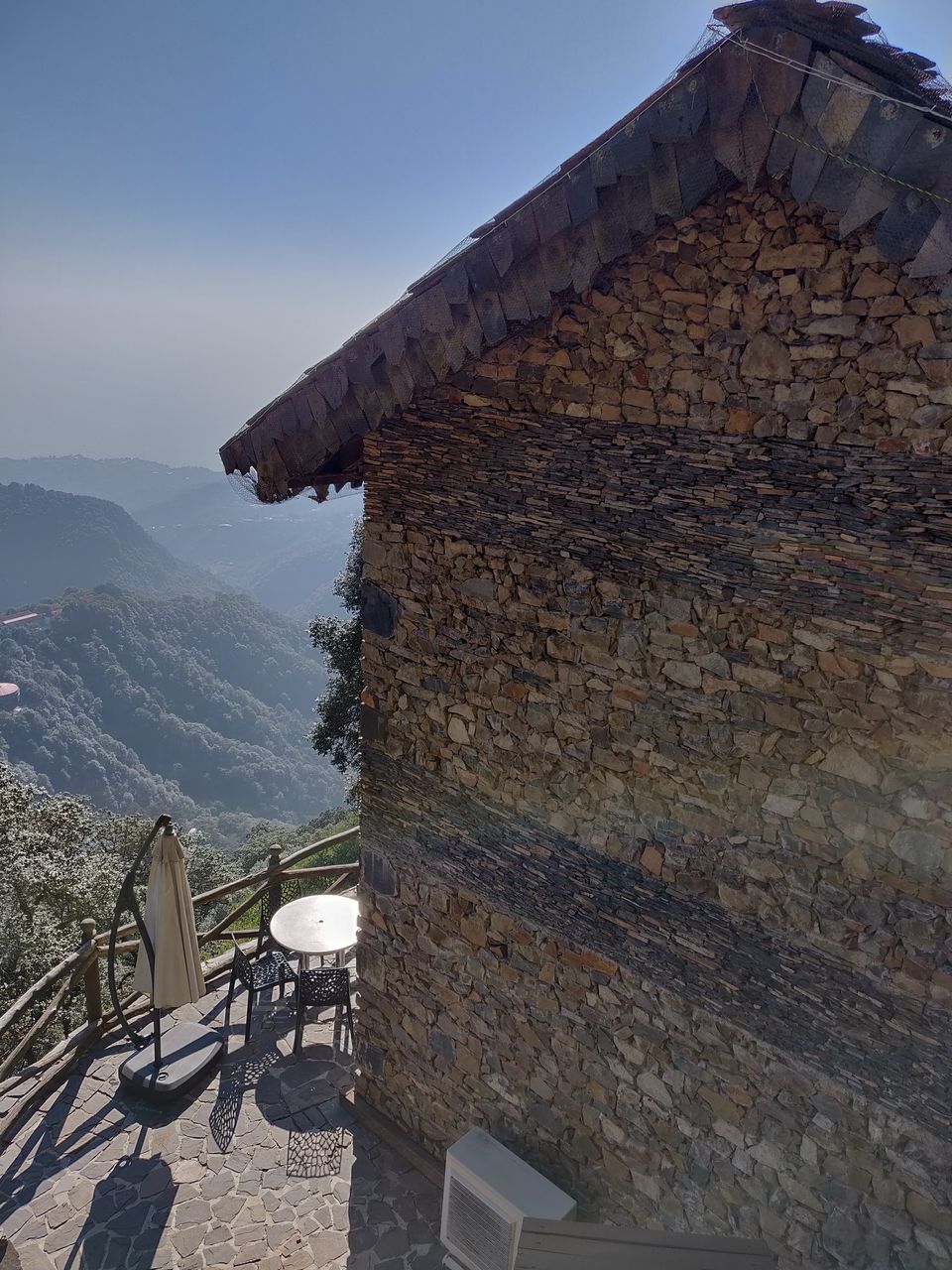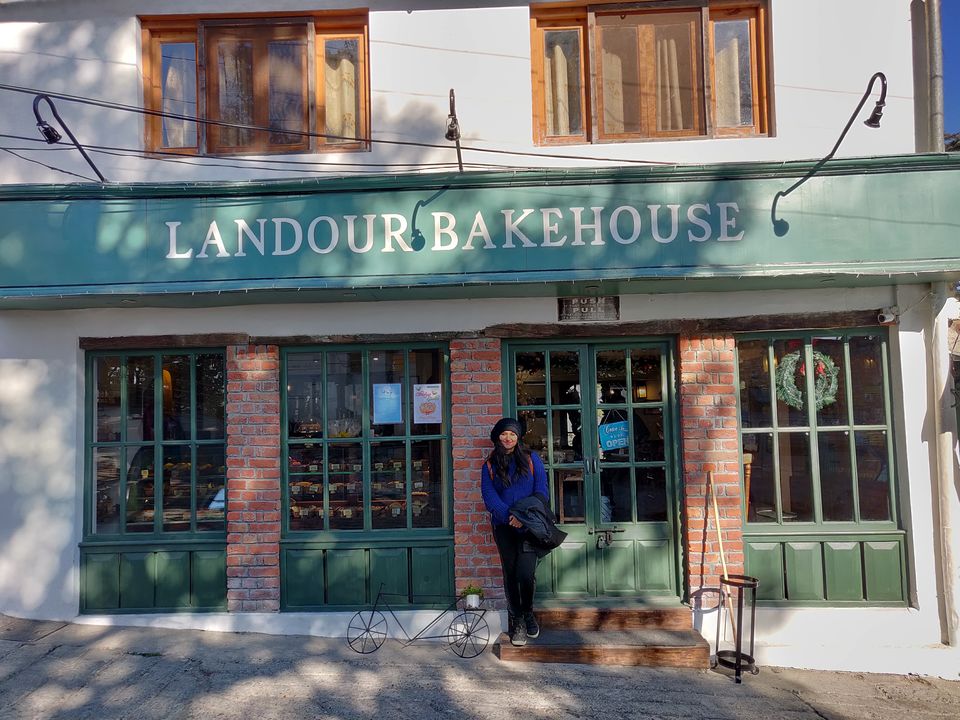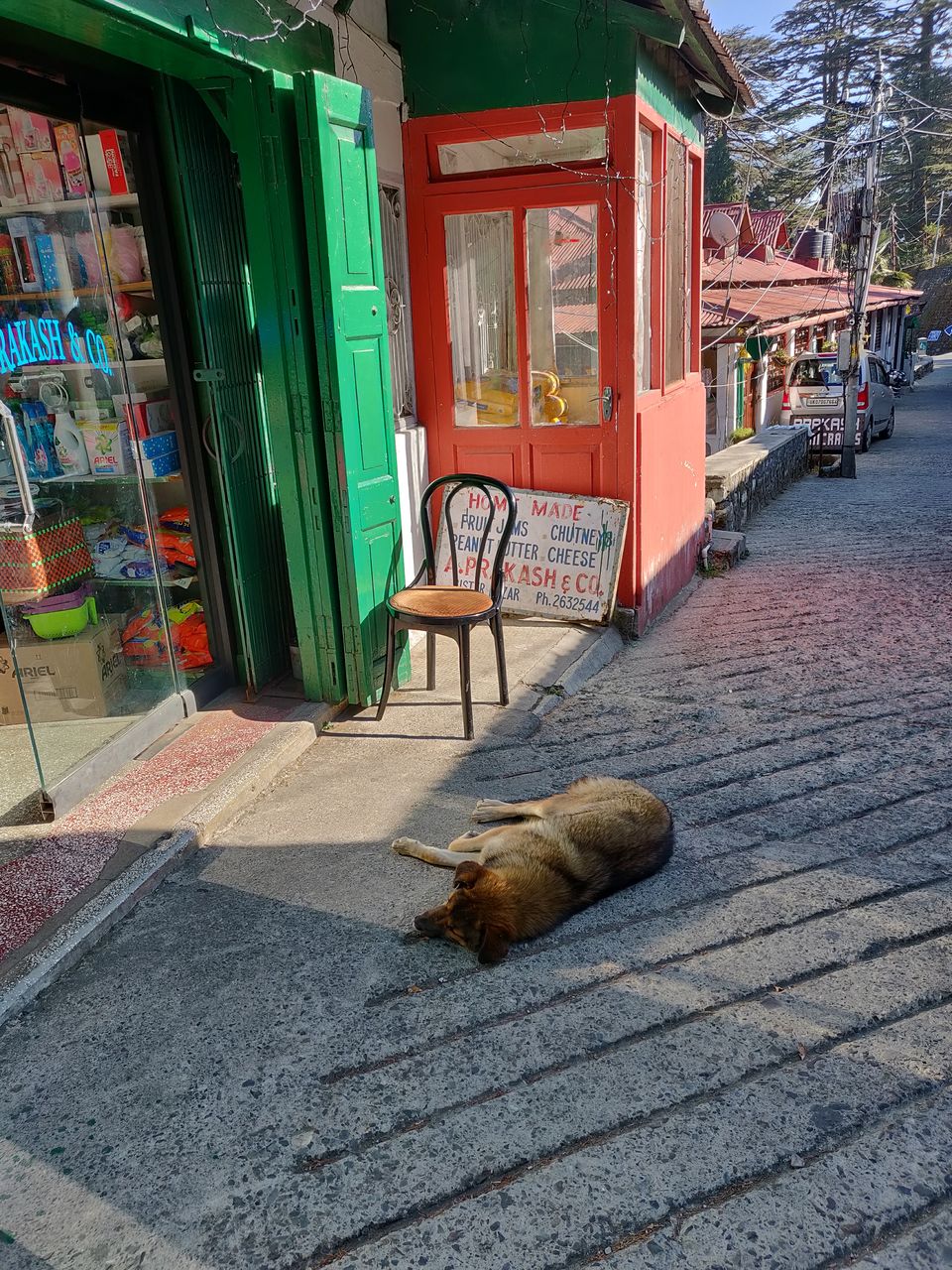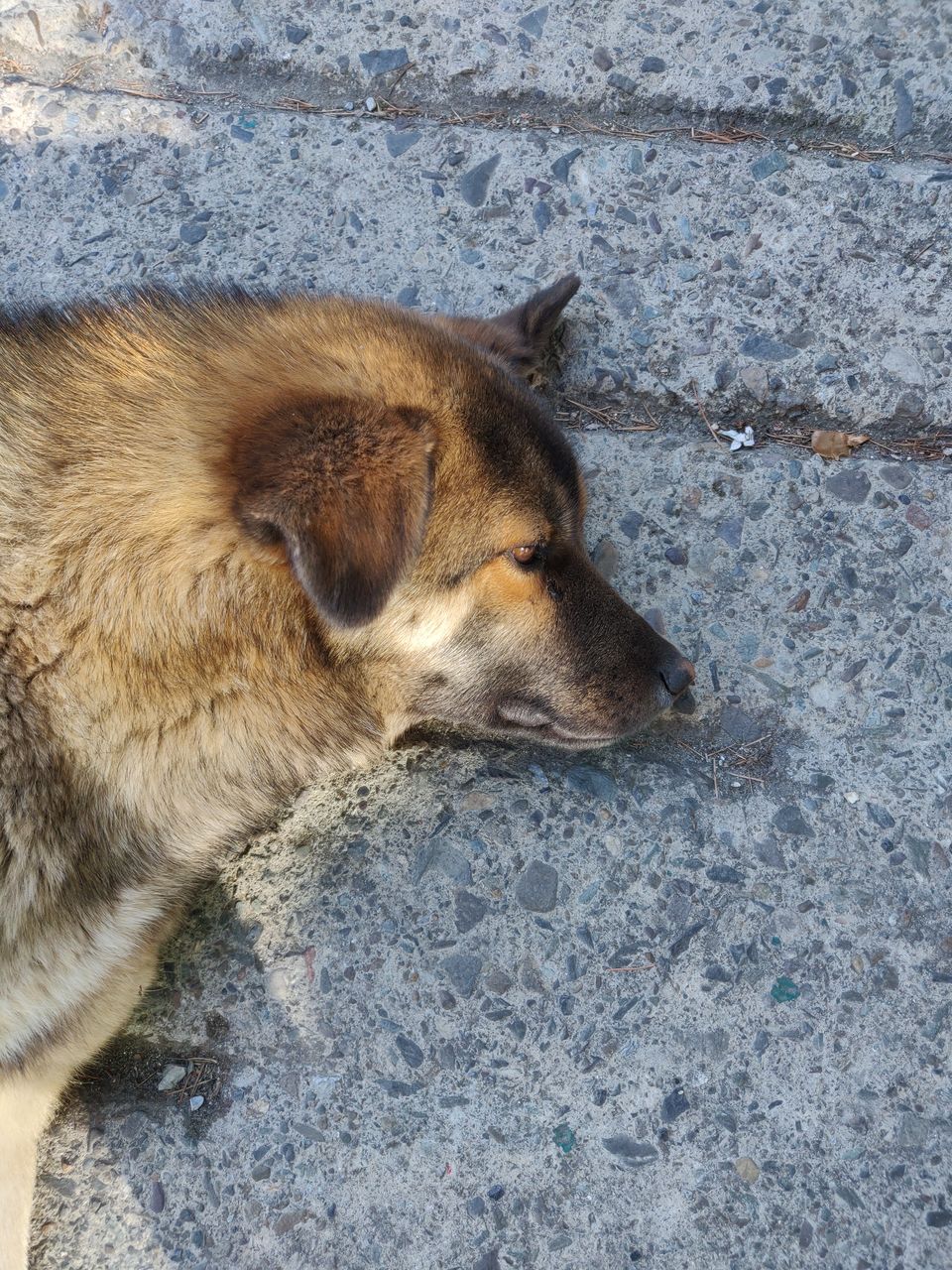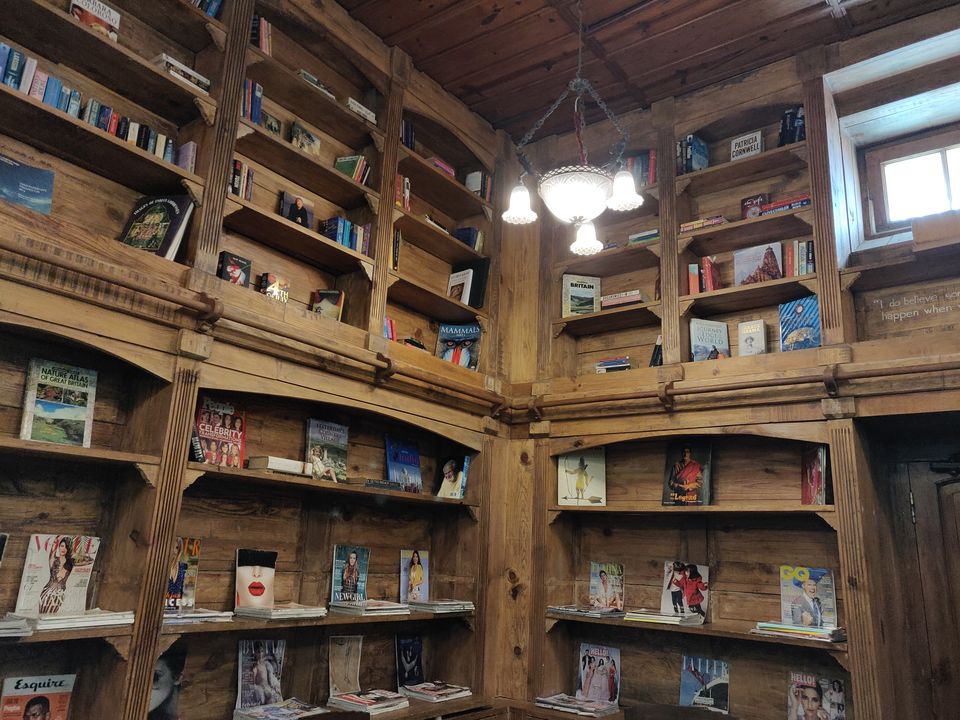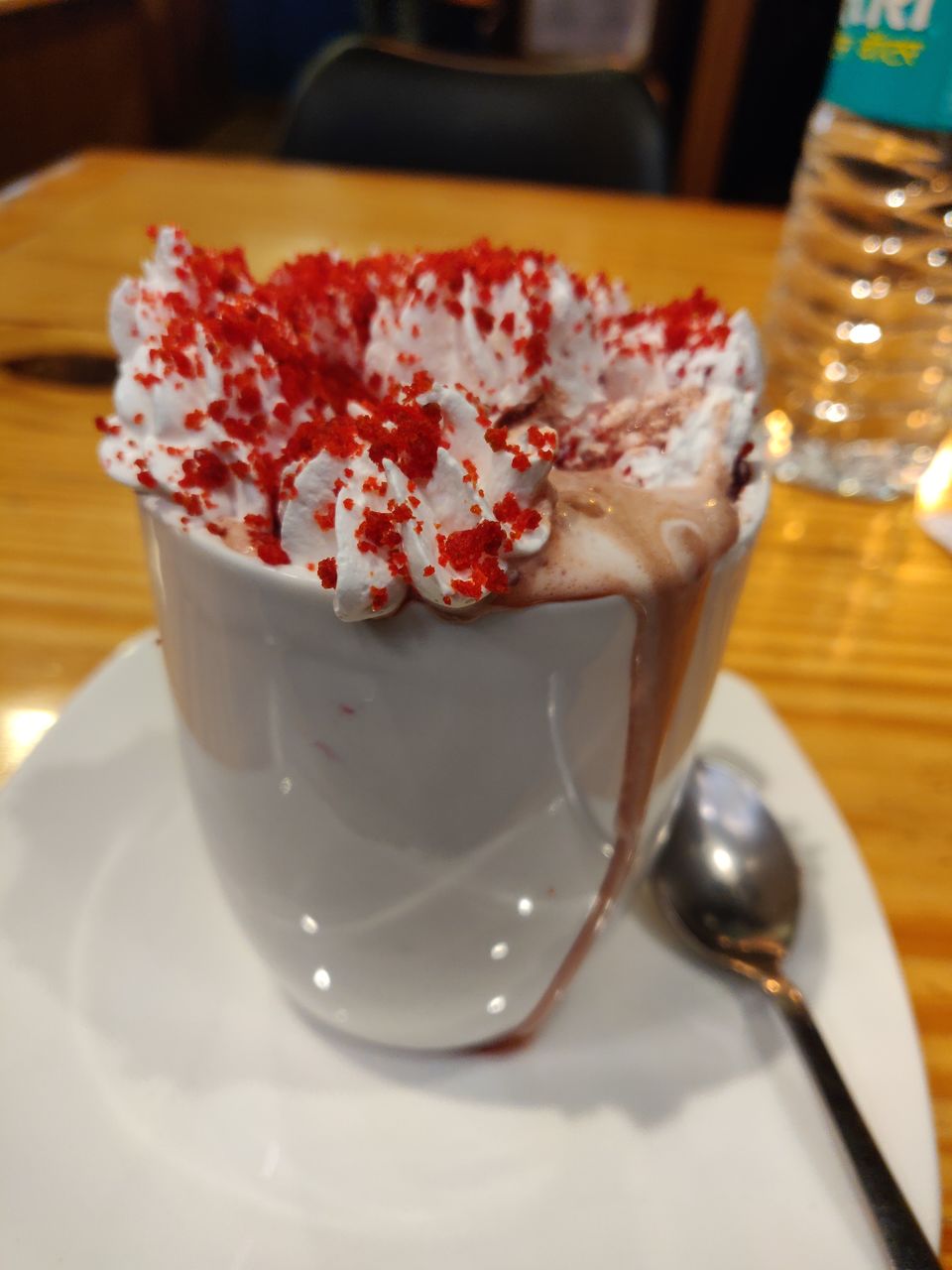 Budget for 2 people:
Delhi to Dehradun flight- Rs. 3448 book in advance and keep looking for when the prices drop!!)
Majestic Oak Bush Hotel- Rs 2600 (approx. And the views from the room are to die for)
Dehradun to Landour Cab- Rs 2000
Food- Rs 1500 (max.)
Dehradun to Delhi bus- Rs 1500
You can make a pretty cool budget weekend trip if you make bookings in advance. Ohh and no leaves required!!! ????