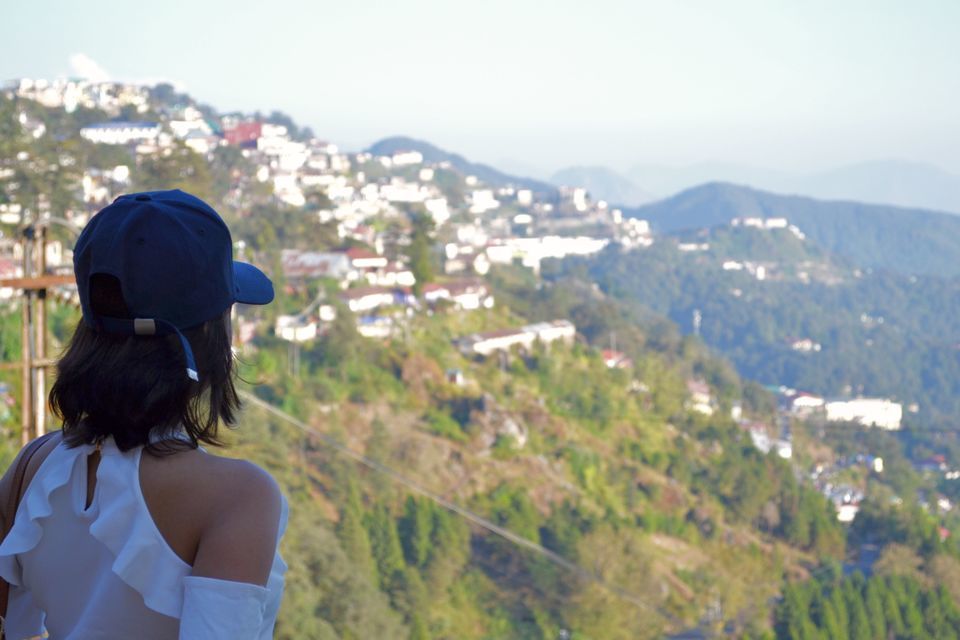 Okay! So first of all, this wasn't my first trip to Mussoorie. I have been to Mussoorie twice before and all I did was nothing. Confession: I underestimated Mussoorie. But this time I had my checklist ready, my shoes, my shades and my zest, everything ready.
I had to plan a weekend trip with two of my friends and Mussoorie is the perfect getaway for the Delhiites, anyway (when you have leave crunch). We had our bus and hotel pre-booked for convenience since it was more of a planned leisure trip than an unplanned adventure.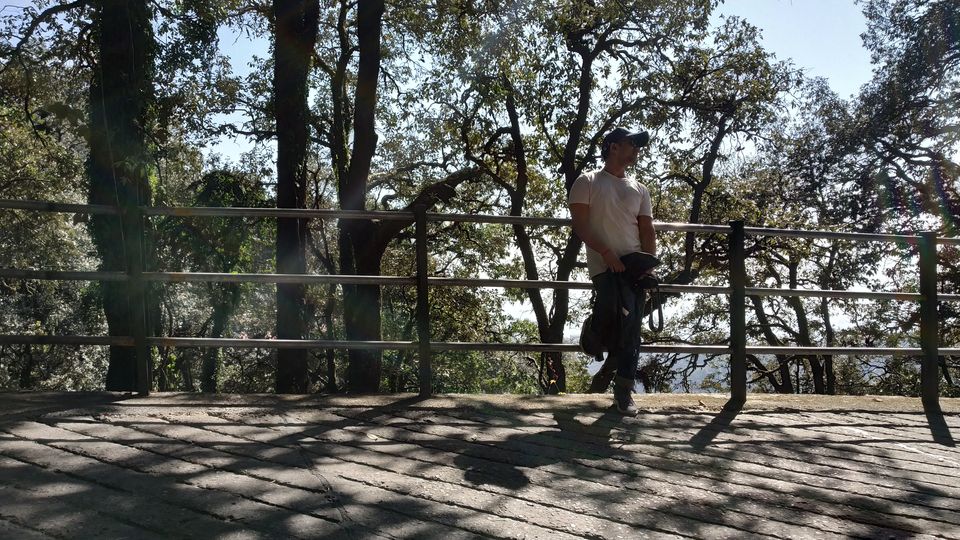 We boarded our bus from Anand Vihar ISBT in the evening and it dropped us at Library Chowk around 5:00 in the morning. My encounter with the chilly October morning in Mussoorie was one helluva adventure. We had our rooms booked at Fortune Resort Grace but their early arrival charges were so 'grace-ful' that 'un-fortunately' we had to take shelter at some decent place for few hours, later only to magnify the luxury of Fortune Grace. We relaxed ourselves after a budgeted and bumpy ride in a roadways bus (there are no direct Volvos) from Delhi to Mussoorie.
Day 1 was dedicated to biking and Day 2 was to hiking.
Day 1: Biking - Camel's Back Road - Little llama Café - Mall Road
We left our hotel which was at the one end of the Mall road, rented three bikes, one each (INR 100 each for 1 hour) and cycled all the way to Little llama Café (LLC) near union Church, Picture Palace which is the other end. We took Camel's Back Road instead of main Mall Road to enjoy some scenic and serene view, hence ticking three points off my checklist (Biking, camel road and LLC).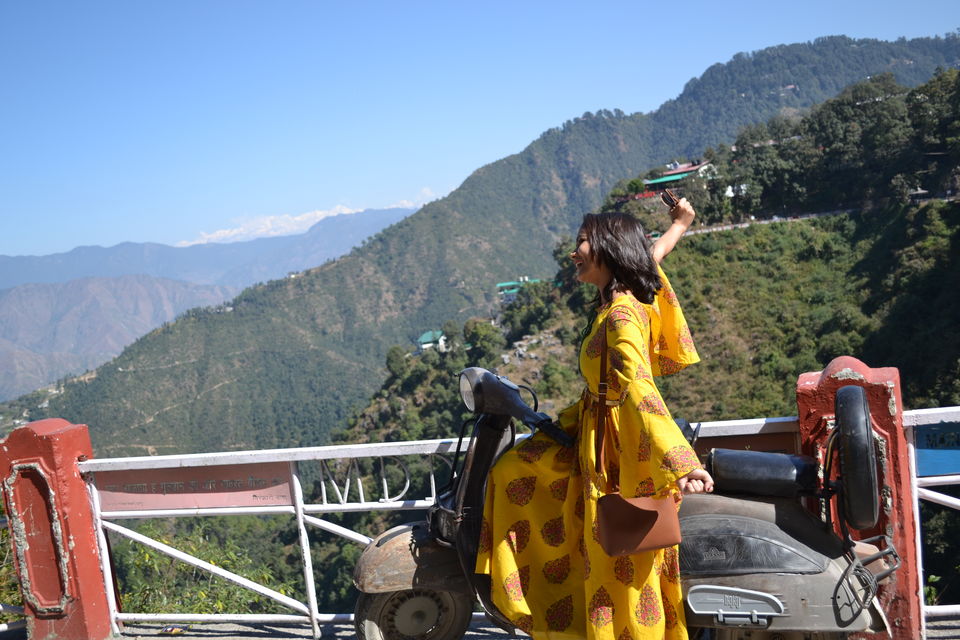 Okay, now I had heard/read some good reviews about LLC which is no doubt a cosy and warm place with a beautiful mountain view from the balcony table but the food is average. We ordered dumplings, Latte, tea, red velvet cake and one more thing which I am forgetting right now. Is it little hyped? Well, yess, I believe so.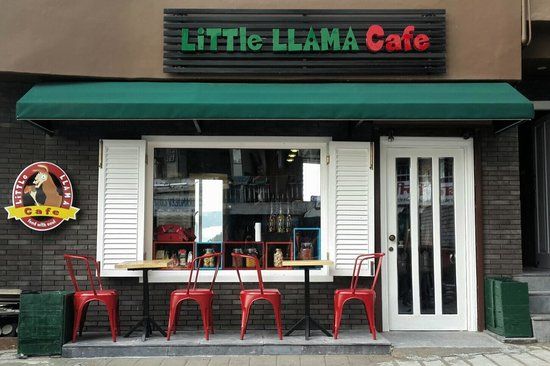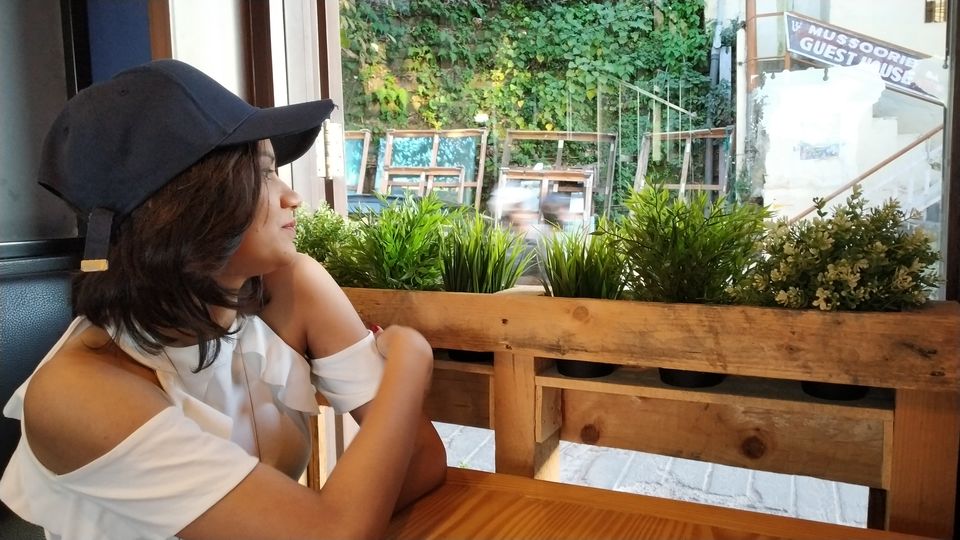 By the time we were done at LLC it was all dark outside and we had to return our bikes too. We reached Ambedkar Chowk in 15-20 min, the place we rented the bikes from and had dinner somewhere nearby Landour - Char Dukan - Laal Tibba
We woke up early because we knew it's gonna be a long day. We started walking from our hotel and hiked all the way to Laal Tibba which is a good 7-8 km hike from Library Chowk. It's one of the highest points of Mussoorie situated 2275 meters above sea level.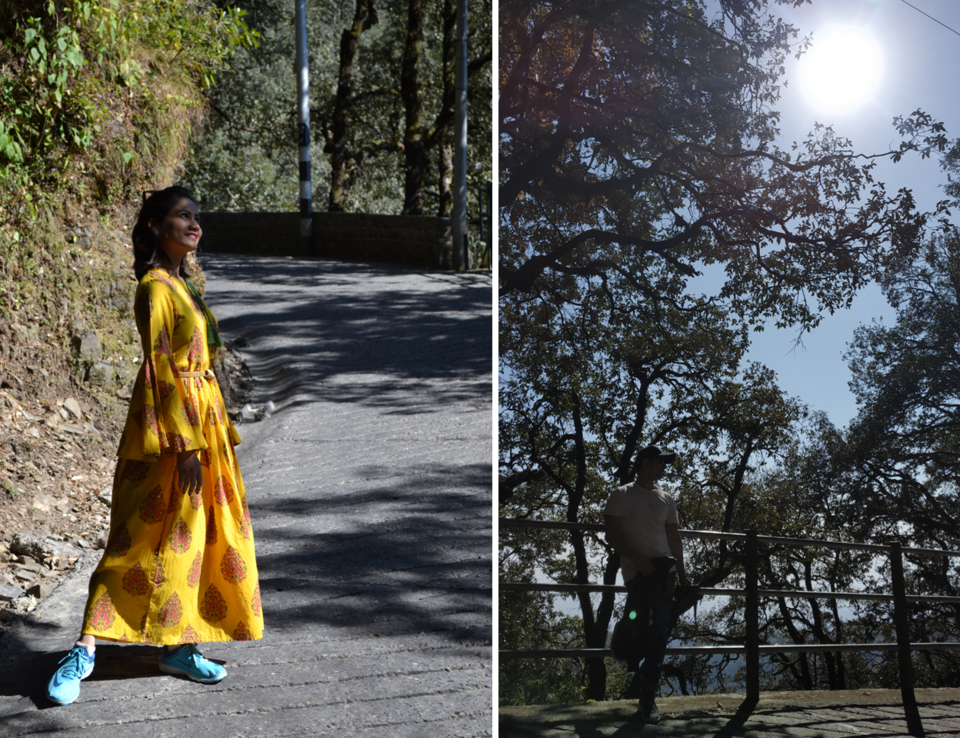 It was our official photography day and please don't forget to take along a camera because there are a few good spots to click pictures along the way and of course, the view from the top is beautiful.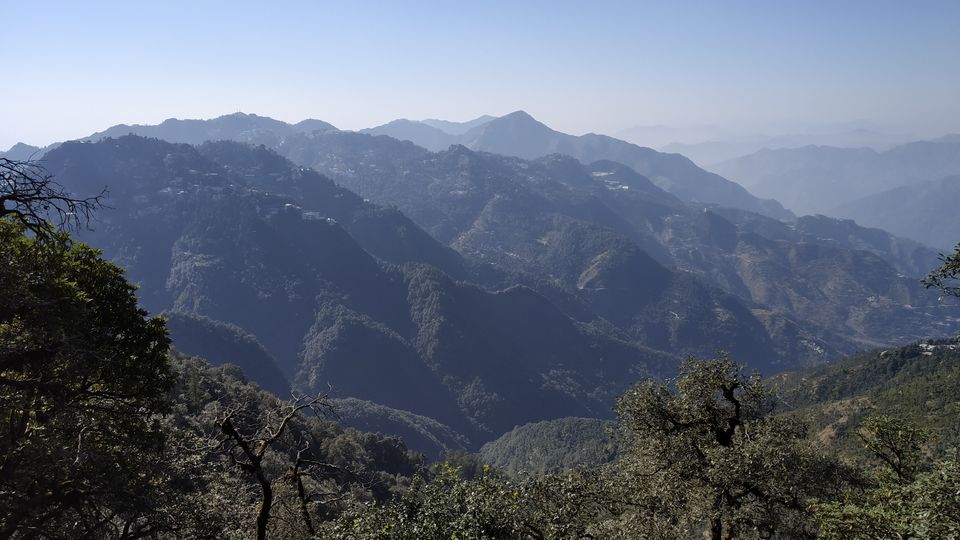 We had lunch at the famous Anil Uncle's Place at Chaar Dukaan and unlike LLC this was an amazing experience. We had a coffee, chai, lime soda (exceptionally amazing) and some crazy paranthey, more than paisa wasool. After ticking off Chaar Dukaan, Laal Tibba and Anil's Café we started with our walk downhill.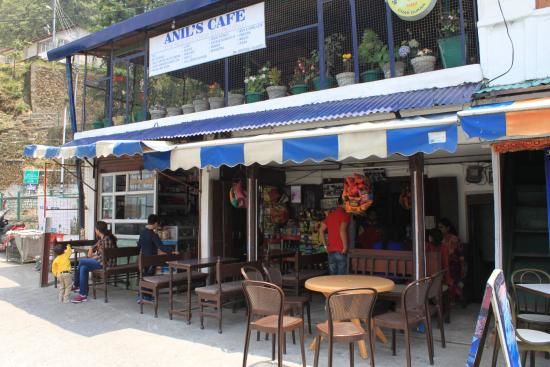 Now, it was some time for shopping, more of window shopping on the Mall Road than actual splurging. Well, that's one guilty pleasure of mine, after which we were (dead) done for the day.
Day 3: Back to Delhi
Even though George Everest remains undone from my list but I need to have a reason to come back to this place again which I wish to make my home some day. So yeah, we packed our bags and dashed off to the bus stop to board a local bus to Dehradun. Our return bus tickets were not pre-booked but Delhi-Dehradun connectivity is amazing, so that wasn't a problem at all. We did get a Volvo and were home for dinner.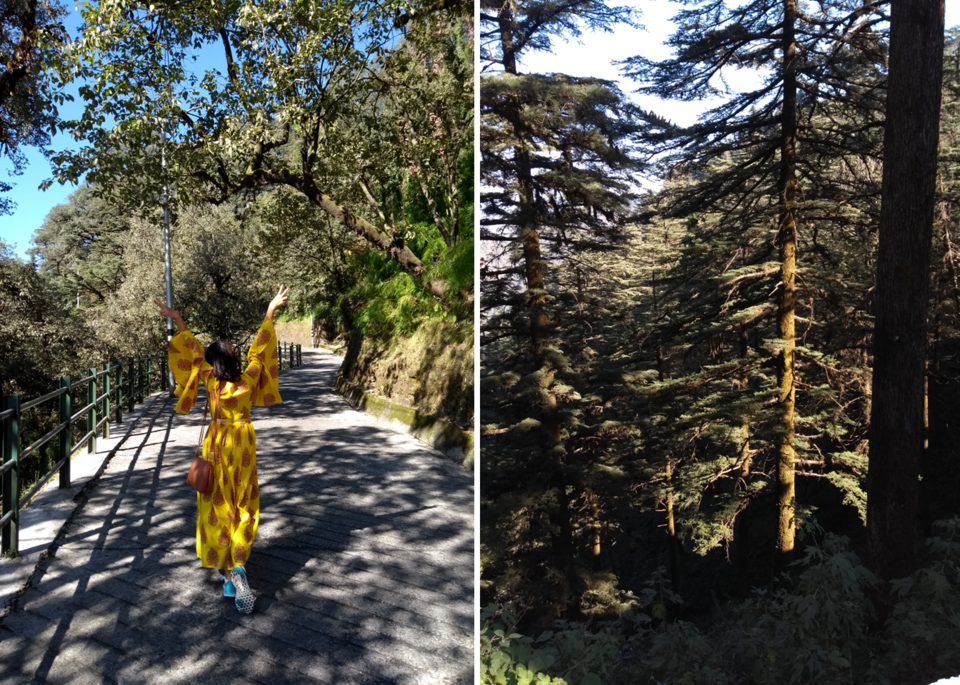 Mussoorie has so much to offer. I can never have have enough of Mussoorie. To know more about the places to explore or things to do in Mussoorie, Click Here.
For more such crazy travel stories and experiences, follow Gypsy Pahadan on Instagram.