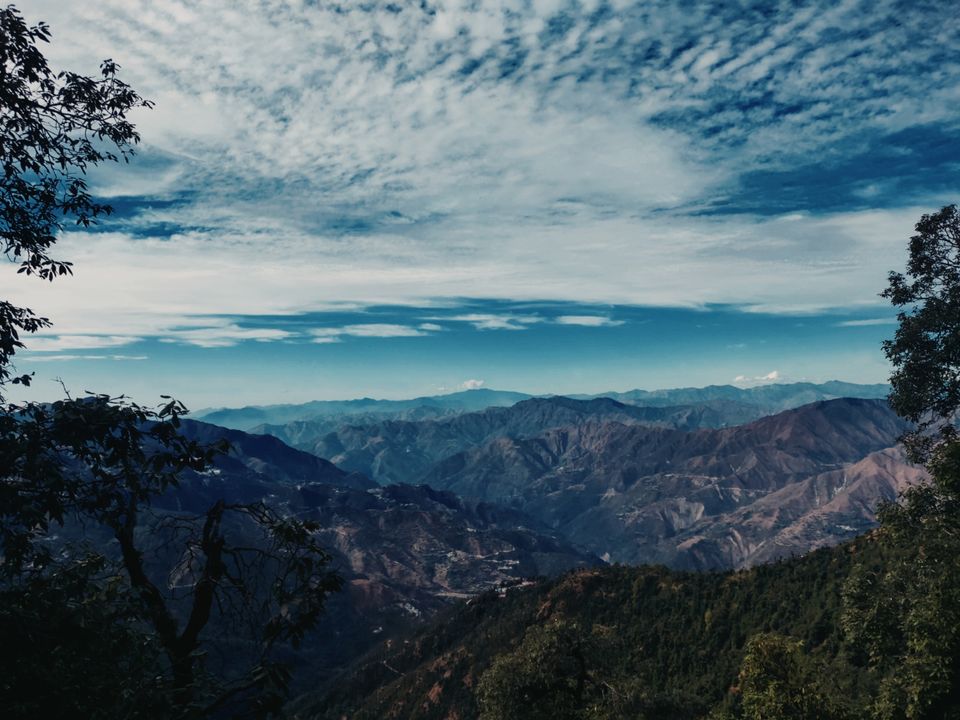 I started my journey from Dehradun, riding along the famous rajpur road and the Mussoorie road, crossing many Maggi points on the way offering an amazing view of the Dehradun Valley.
The weather was surprisingly very clear, on my way I could very clearly see the mussoorie hills, without a cloud to distract my view.
First stop ::
anil's tea shop at chaar dukaan with the yummy Maggi, cheese omelette and ginger lemon honey tea.
The level walk which encircles the top of the hill at chaar dukaan is breathtaking with amazing views of the valley and the mountains.
Second stop ::
Lal tibba. It is about 500 metres walking from chaar dukaan and has another tea point which serves delicious food plus a gorgeous backdrop of the snow covered Himalayas.
Third stop::
Cafe ivy.
The Cafe has a very different charm of its own, situated right opposite to chaar dukaan, the Cafe has a variety of menu ot serve to all tastes.