I'm sure you've heard people talk about something they would like to do but end the conversation with "Oh, I'm too old for that." Well then, let me introduce you to the incredible and inspirational, Waheeda Rehman. Recipient of several awards and honours including a National Film Award, the Padma Bhushan as well as the Padma Shri for her screen presence, she's now embarking on a new adventure!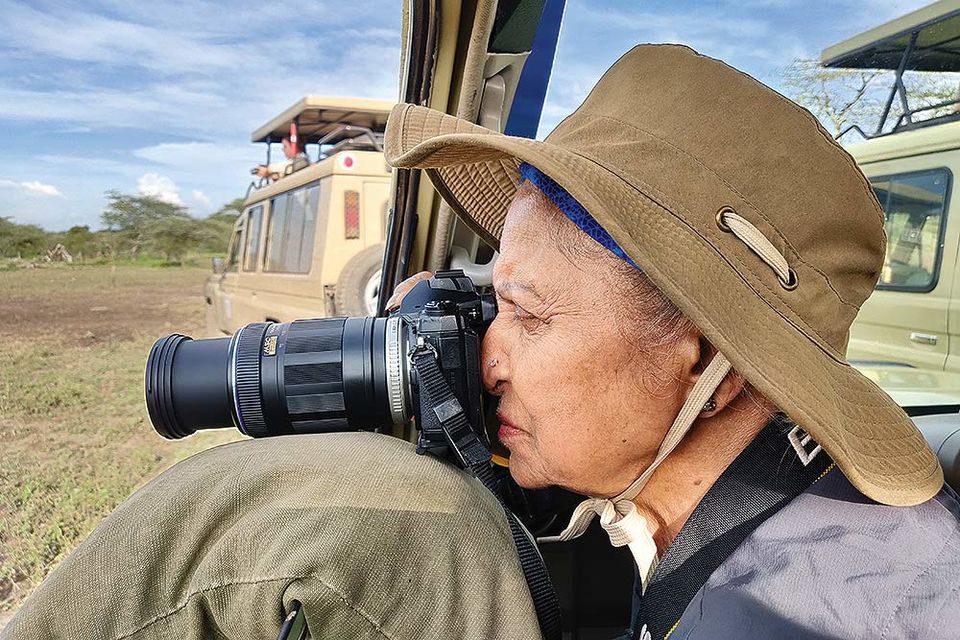 At the age of 81, she is pursuing her hobby of wildlife photography after winning everyone's hearts on the silver screen. She stresses on the importance of following one's hobbies and interests, and expressed her love for capturing moments I have always loved taking pictures. As she told a leading daily, "I have always loved taking pictures. When I was young, I would carry a small camera with me on the sets."
For Rehman, wildlife photography is all about luck, passion and patience and it's important to really learn and pay attention to the art to hone your skills. Retiring from the film industry gave her the time she needed to really work on her love for photography in a systematic way. In fact, with the support of her friends and family, she even displayed her work from her travels across India, Tanzania, Namibia, Maasai Mara (Kenya), Arunachal Pradesh and Assam, at an exhibition with other renowned photographer.
She has proven time and again that with determination and hard work, one can achieve it all and she doesn't plan to stop anything soon. Waheeda also revealed that she is planning on taking up scuba diving next and we cannot wait to watch her tick that off her bucket-list too!
I'm sure this definitely gave you a push to pursue your hobbies and dreams no matter what! So, tell us what are you ticking off your bucket-list next?
For more travel news and information, hit the follow button and check out my Instagram @prageetgoel.
Don't forget to share your travel stories on Tripoto to earn credits and redeem them on Tripoto's weekend getaways and vacation packages!