Usually every journey starts from the bottom. But this time I rolled off with the alluring lush green mountains of Munnar and ended plunging in the profoundness of majestic Arabian Sea. This is Kerala which feeds your eyes with picturesque tea gardens and your nostrils get therapy from aromatic spice plantations. This is Kerala where you not only experience waves blustering on periphery but at the same time serenity of soothing backwaters. Whether its people or its culture both are warm and wonderful. So peeps pack yourself for next few jiffies to experience this beautiful poetry which God's own country recites!
Majestic Munnar
Day 1
The abode of clouds, where along with tea bliss is ploughed and you come across this amazing hospitable crowd. Munnar is just a place where nature's beauty at its best has been endowed.
It is rightly put across that focus on journey because you never know where you are heading to! Sitting beside window, listening to favourite melodies, getting sight of those cute little dwellings hemmed in by great green gardens or rather I should say small forests as it seemed to me, I zoomed off with my road trip from Cochin. Driving up the hills, the sun was on its crest and as soon as I opened the window those cold mountain gales tousled my hair gently. But your appetite cannot be satiated just by vistas and wind so I hitched by tiny restaurant established at Echo point. There you can click snaps by just paying rupees ten or unwind yourself while relishing the authentic delicacies along with mind-boggling panorama. Sada dosa, bread omelette and filter coffee, all are worth trying for.
Moving ahead I stopped by spice plantations. It was a quick knowledgeable grasp about spices. You can also buy spices from the outlets of these plantations without burning hole in your pockets.
After this fun and frolic road trail I finally penetrated in the green meadows of unending tea plantations. They are so charming that you incessantly gaze at them and still want to have more of it, since it is true example of glitz and glamour constituted by nature.
The last activity of the day was cultural one. So before checking in at hotel I had fruition of Kerala's traditional dance form-Kathakali. It is important to cognize the culture of the country you visit as it unveils itself as a box full of surprises, some are engaging and some
are shocking. A gracious dance form with striking expressions showcases stories in kind of an extraordinary way that you wish you could actually mime them (as I did).
And finally ending my day gawking at the sun drowning in the greenery of gob smacking foothills, sensing the wintry mountain breeze while having piping hot cup of tea in my hotel's balcony.
Day 2
Just imagine, as you open your eyes in the morning, stretch yourself and you get to see greenery adorned around mountains from your room's French window. This imagery effectuates when you are in Munnar. My second day in Munnar was sanctified to traffic. The roads were narrow and there were these humongous vehicles. But its Munnar guys, it will never shatter your hopes. You are struck in the traffic but as you look out from your car's window you have this grand rattling eyeshot and cherry on the top is when you see a puny shop selling luscious coconut water. Who cares about traffic when you have wondrous view and water!
But it's not like, I just chilled out amidst traffic, I traversed across couple of places. First I paid visit to flower garden where you see miscellany of flowers. This is Elysium for all the anthologists out there. After this I went to Matupetty dam and few miles away from this dam you have this echo point where nothing echoes at all! So at this place you get to taste these scrumptious banana pakoras or fritters (raw banana is dipped in chickpea flour mixed with water and is deep fried). Without this your visit to Munnar is undone. Though I planned to visit Top Point where you actually can be amidst the clouds but it is part of Tamil Nadu and there were some boundary issues so had to drop this plan and I signed off for the day.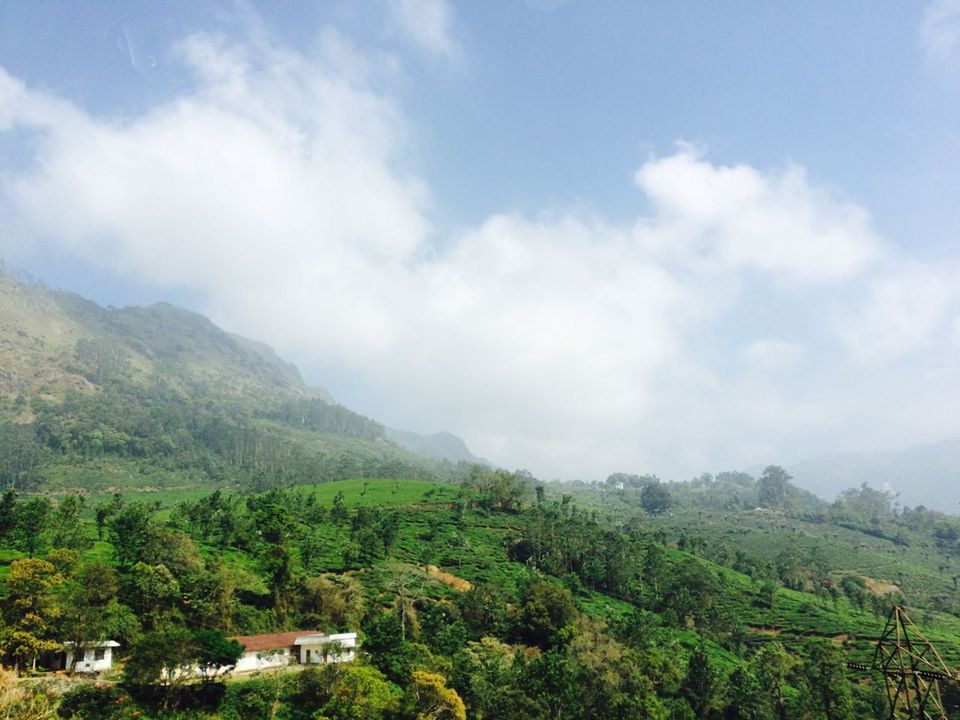 THEKKADY- from anything to everything
Day 3
Bidding adieu to the mountains embellished with carpets of greenery. I set forth for Thekkady. It is four hours ride from Munnar so it kind of took my whole day but my converging point was journey so each breath taken with each mile was gratifying and lively.
Thekkady is a place where peace promulgates itself most intimately. There is a kind of concord connection between Thekkady and nature and you are somewhere embedded amid this affinity. It is the place where nature sings the tune of bliss and you are left spellbound. My first day in Thekkady was confined to hotel feasting my eyes with beauty smeared by nature on planks of Kerala.
Day 4
Thekkady has a lot to offer whether you are a peace-seeker, adventure lover or culture craver.
Those who love tranquility should definitely visit Periyar Lake. It is besieged by gleam of greenery and is impeccably pacifying. You can get solemnized by panoramic view of lake it offers or go for a ferry ride to delight in deeply. Also you can go for bamboo rafting clubbing it with hike in the forest spotting bird life and wildlife of the region, an absolute scenic and private experience.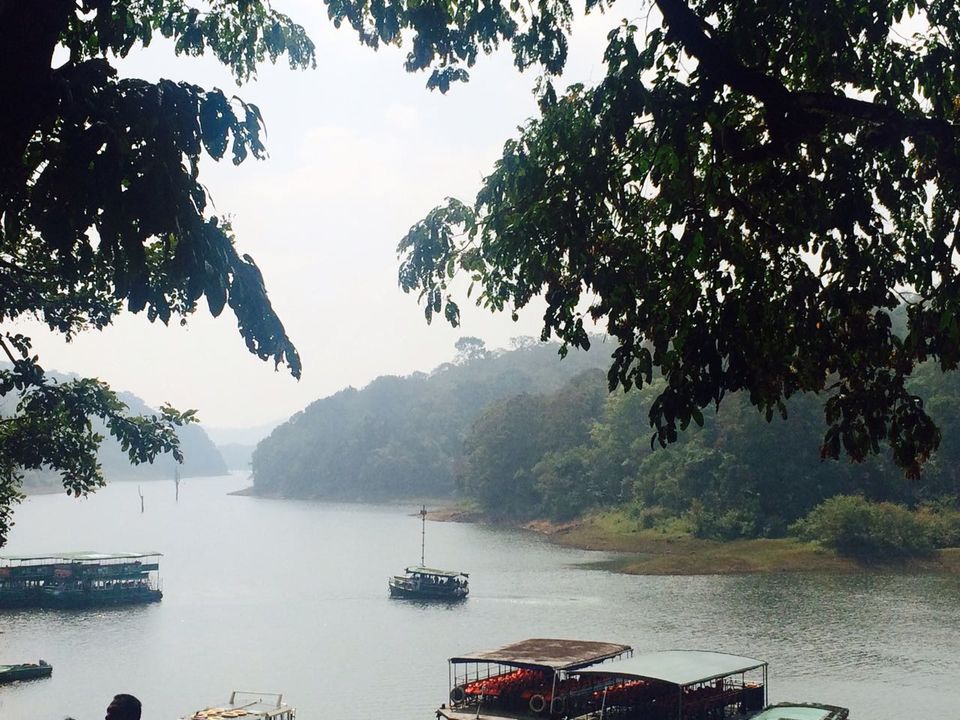 For those who want to venture into striking enterprises can go for elephant ride or get drenched, through water splashed upon you directly from elephant's trunk. If you love bumpy roads and jeeps then book a jeep ride to forest and experience flora and fauna closely.
If you hanker after culture of the place mingled with entertainment then you should definitely watch Kalaripayattu, a martial art form originated in Kerala. And why you should choose Thekkady for that because it has Kerala's number one martial art center. So without this your trip to Thekkady is big zero. There are few places which offer cultural charm in its true sense; the two noted ones are Yodha and Mudra Cultural center.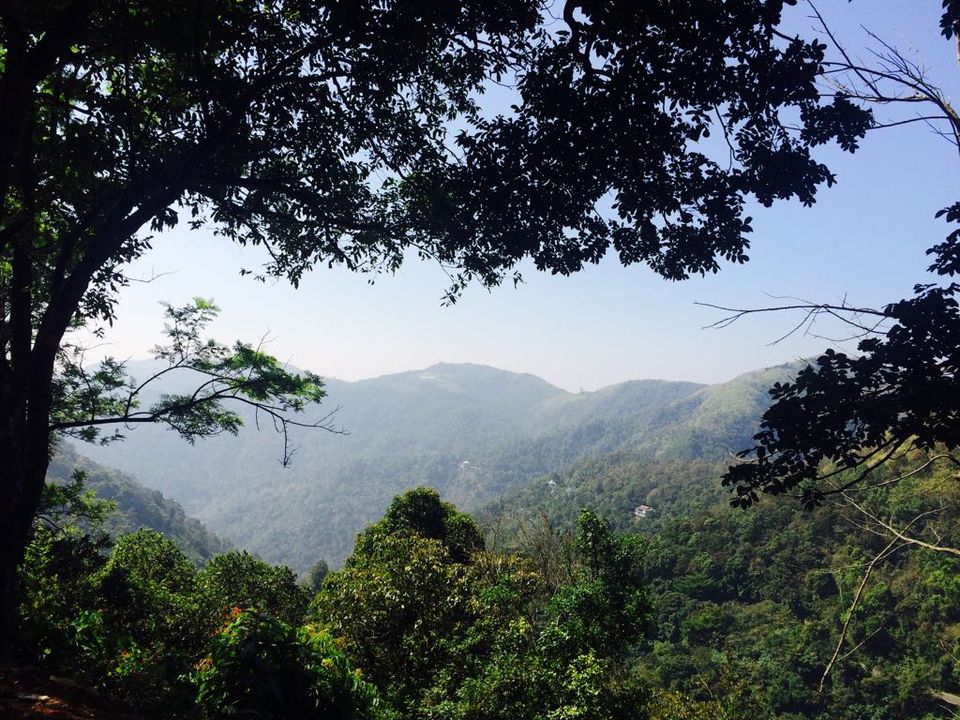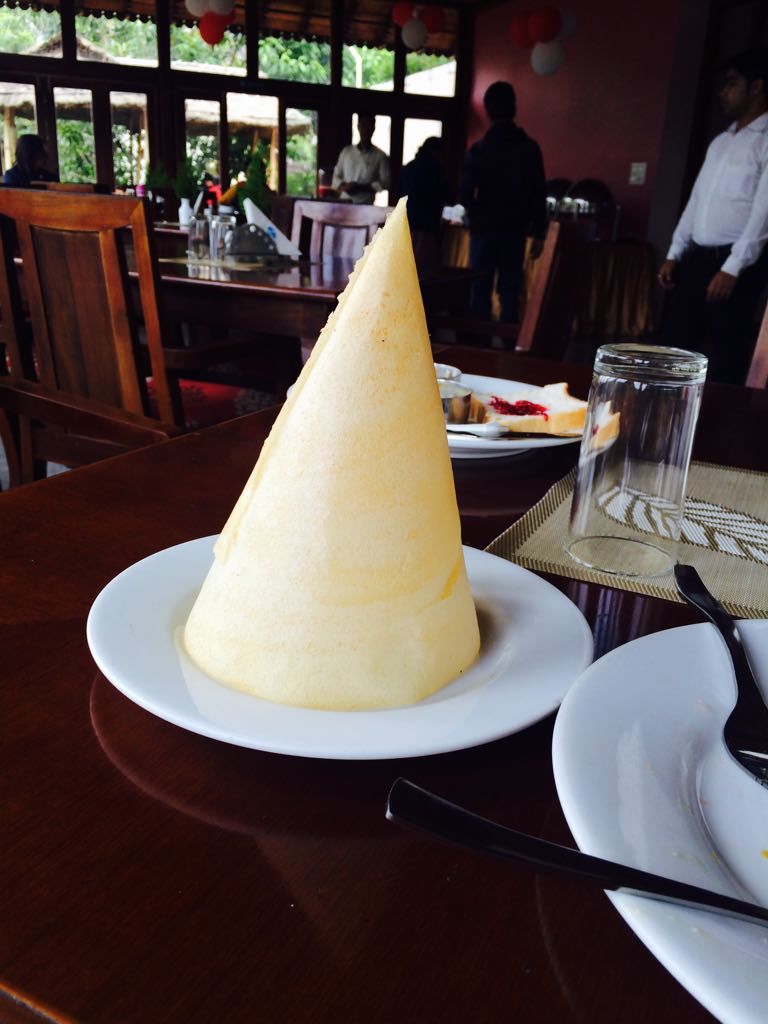 Alluring Allepey
Day 5
Sliding off the mountains, I landed on the backwaters of "Venice of the East". The enamouring backwaters with swaying coconut trees on its side will infallibly woo you. It took me four hours from Thekkady to reach Allepey and just had one day. So I consecrated my day to backwaters. If you have this ardent love for water and prefer water round you when you wake up or hit the bed then book a houseboat for yourself and if not then book a private shikara as I did. I commenced my three hour journey of backwaters literally from big faucet with stench of trash. That was quite perturbing but wait don't fumble your mood, have some forbearance and after fifteen to twenty minutes later magic transpires and you have this unsullied water and greenery in abundance. Birds taking flight and landing in the water, begetting the ripples is picture perfect. Rowing further, prep yourself for showstopper of the day. Nothing is more fascinating than watching that gilded glee placidly submerging itself in the lap of nature, it truly delectates your soul.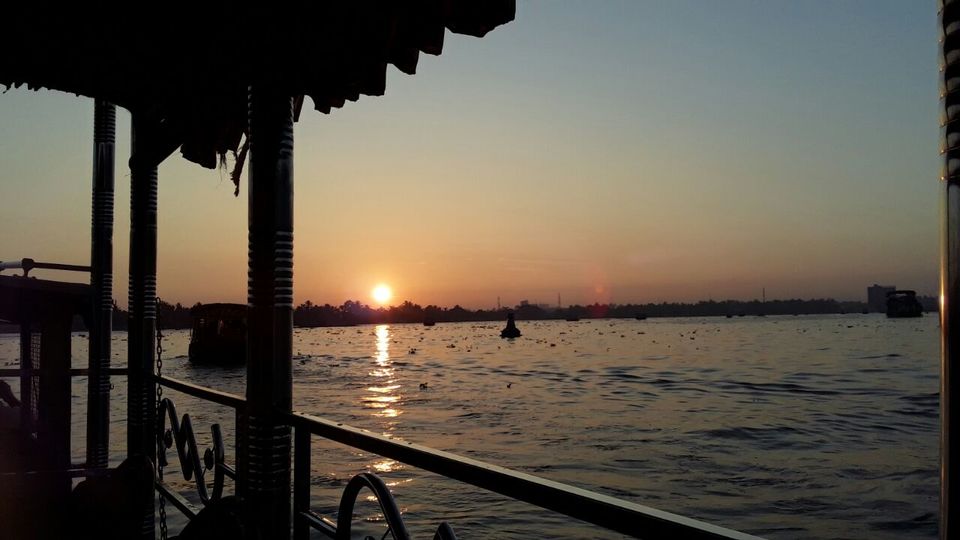 The calm-abiding capital- Trivandrum
Day 6
It was my last day in Kerala. It was an end of that surreal expedition. Had very less time so without giving it a second thought I straightaway headed to Kovalam Beach. When the gilt sand and fanatical waves congregate, it creates this astonishingly striking sight. Kovalam Lighthouse Beach is speckles. I laid down, inclined my ears completely towards melody emerging from the waves, deluging and striking in unison. Feeling the waves wading through your feet, forcing you into unfathomable sea somewhere persuades you to introspect, to feel your existence, to live in the moment. I could not have asked for better ending of this trip.
I was there at airport and as I turned back to bid final goodbye to Kerala I heard a voice. And it said "You had journey full of surprises and indelible experiences which made you live your each breath. So travel a lot before this mortality consumes you. And I hope you found yourself here, somewhere in the midst of pinnacle of success and profoundness of thoughts."
There was an optimistic smile on my face which still enlivens me up.
TRAVEL TIPS
• Best time to visit- around December and January (since peak time so prior bookings are recommended).
• All the places are well connected through roads and also well developed. So you see lot of markets or small towns in an array when you travel from one destination to another.
• While travelling to a hill station, there are these lots of curvy roads and it may unsettle your stomach so do carry a raw lemon with you, and whenever you feel so, sip the juice of that lemon and voila you will be feeling hale and hearty as horse in just five minutes.
Sayonara Kerala.