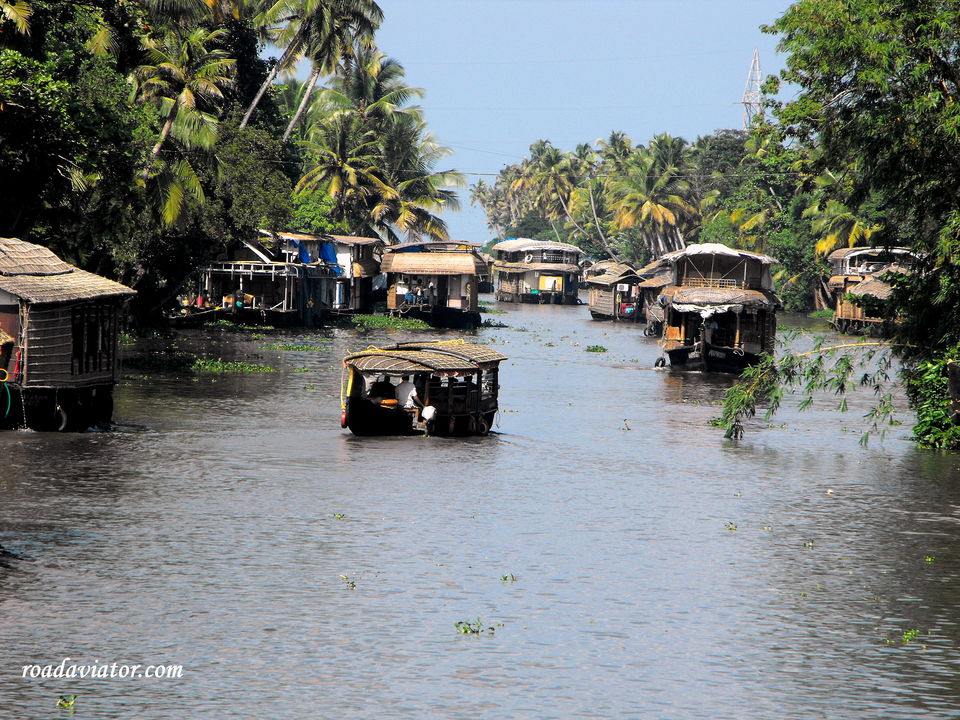 It was the time after a long freaky break from my snowy trip to Sikkim, I was planning to spend my long December break at some magical land. Place which is hot, close to tropical greenery, wildlife, rivers and lagoons, houseboats and a land whose mountains have different aroma. So I came up with Kerala as a perfect destination for December. Kerala - one of the most popular states of India had offered me all such vibrant things. I've booked some of my hotels through RoadaviatorHotels.
Kerala - a crescent moon or semi circular blade - shaped state of India brings you an unexpected surprise for you. I love every bit of it because of its lush green mountains, pristine Arabian sea; tranquil rivers and backwaters, exotic wildlife; delicious food and long sea shores. Yet the only thing is that there is more chaos and probably little expensive as compared to other states.
God's own Country
Kerala is famous for its phrase "God's own Country". There are many reasons behind it:
The tagline God's own country is coined by Mr. Walter Mendez - creative director of famous Ad agency in India.
By Hindu Mythology, Lord Parasurama (incarnation of Lord Vishnu) had thrown his axe across the sea to establish a land place where devotees can live peacefully. Hence, Kerala is formed.
Kerala has abundance of Temples, Churches and Mosque, which is in itself a great thing.
We can find everything that describes it as God's own Country: Its cleanliness, hospitality, Ayurveda, greenery, wildlife, sea, backwaters and many more such reasons.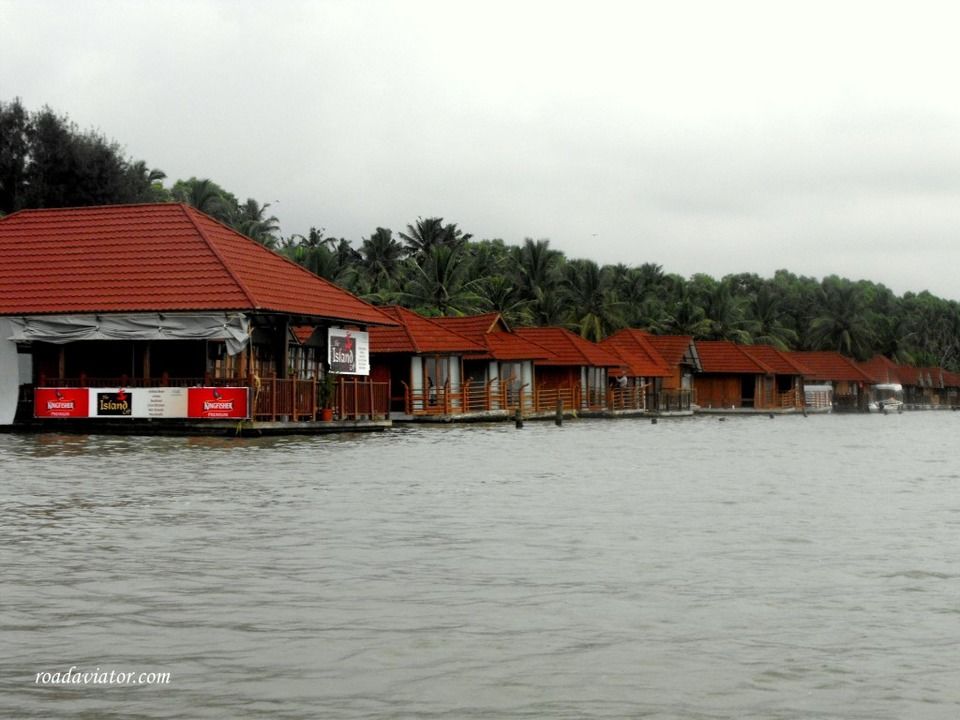 The first thing that I want to share is the essential tips that you should think of it before visiting Kerala:
Kerala Travel Tips:
Clothes: Backpack yourself with light cotton outfits. For hill stations like Munnar and Thekkady carry some woolen clothes along with cotton clothes.
Water: Carry some extra water to hydrate yourself while traveling as days can be too hot to handle and can suck your whole energy.
Torch: If you are going for trekking or boating through mangroves forest you will require one torch.
Backpack yourself with Umbrella: I will suggest you to carry an umbrella as sudden unexpected rain can happen and it will also protect you from hot sun. I uses Automatic Travel Umbrella with Wind Vent It suits me a lot because it automatically open/close and furthermore it is easy to handle.
Dress codes for temple: Certain temples have dress code for entry like Shree Padmanabham Swami Temple, so you have to follow that.
Mosquito repellent: You will require Mosquito repellent if you are staying in houseboat at Alleppey. If you are travelling through mangroves you need this. the best repellent that I use is Dabur Naturals Mosquito Repellent spray It is very cheap.
Camera: If you are a photography enthusiast like me, then it is one of the most important things that you should carry for Kerala.
Ayurveda: Kerala offers Ayurveda treatment so only those centers which are approved by Kerala's Tourism department are best suited.
Rules and regulations in Kerala: Kerala has certain strict taxi laws, Kerala's liquor policy and traveling at night is prohibited. These regulation are especially relevant for peaceful environment.
Food and accommodation: It is quite cheap to get a quality food in Kerala. Probably only in Cochin, the food is little expensive in comparison to other cities. You will find that the accommodation is quite expensive in Cochin but for foreigners it is cheap.
Everyday budget in Kerala:
Overall, I would say for budget travelers and tourists it will cost on an average Rs. 1400 per day or USD 20 per day. This Rs. 1400 per day will include accommodation facilities, food and water, local transportation and entertainment and communication. It is most noteworthy that with the changing lifestyle of people of India especially Kerala, Kerala now-a-days has expensive hotel's accommodations so it will be cheap if you choose home-stays, stick with local cuisine avoiding overpriced restaurants and if you choose buses over taxi. And you can also find the best hotels at Agoda
My travel budget list for Kerala:
Accomodation: Varies from place to place and hotel to hotel. From Rs. 300 normal hotel to Rs. 5000 for a 3 star hotel.
Taxi fares from Cochin to destinations for 10 days: 1,500 per day to Rs. 7,000 per day depending on type of taxi you want to hire.
Entry fees at certain places: 200 to Rs. 1,000 per person
Houseboat: Houseboat at Alleppey will cost around Rs. 7,500 for 4 persons to Rs. 20,000 for 4 persons depending upon your standards.
Food: Local cuisine daily cost was Rs. 400 per person per day.
Bus charges: 6 per km. I have not used this service during my trip.
Alcohol: I am not a drinker so I certainly don't know exactly about it. But my taxi driver had told me that it will cost around Rs. 250 for beer.
Elephant ride: 350 - Rs. 600 per person for 30 min ride + photo shoot and Rs. 1000 - Rs. 1500 if ride include elephant bath.
Boating at Periyar tiger reserve Lake: 150 per person for Indians and Rs. 300 for foreign tourists.
Kathakali Show: 200 per person
Martial Art: 200 per person
Tribal Dance: 300 per person
Jungle safari: 2000 per person
Kerala's itinerary trip includes: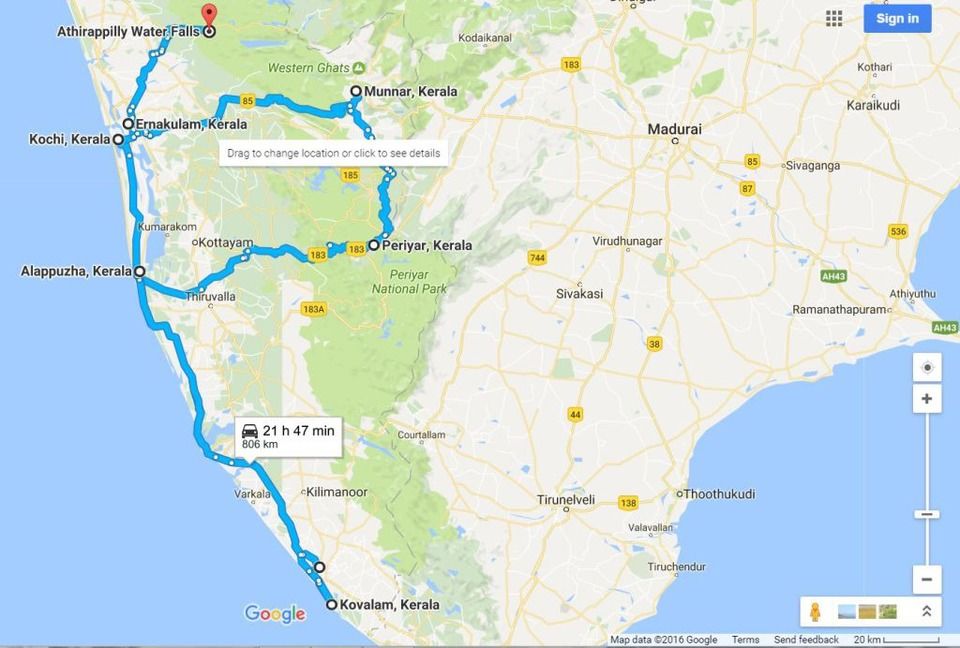 Furthermore if you want to get a complete essence of God's own Country - Kerala then first of all plan for 15 - 25 days. Consequently based on time that you are thinking of spending in Kerala, I am showing you different itineraries which are like:
Historical and heritage itinerary like trip to Kochi, Trivandrum, Thrissur
Nature's itinerary trip to Munnar, Thekkady, Periyar lake, Kumily, Wayanad, Vagamon
Backwater itinerary like trip to Alappuzha, Alleppey, Kochi, Kumarakam
Beach itinerary like trip to Kovalam, Varkala
Itineraries including Wildlife: Kodanad elephant sanctuary, bird watching, Eravikulam national park, Periyar Tiger Reserve
So finally with some constraints regarding time (just 10 days), I had planned my itinerary from above itinerary which looks like....
My itinerary list:
Hill stations: Munnar and Thekkady
Backwaters destination: Alleppey houseboat and Cochin cruising
Beach destination: Kovalum's Lighthouse beach
Wild life sanctuary ride: Periyar Lake cruising
Rich culture and tradition: Marshal arts (Kalaripayattu) and Kathakali at Thekkady
Walk through Spice garden: Munnar and Thekkady
Padmanabh Swami Temple at Trivandrum
Famous Athrapalli Waterfall where Ravan and Bahubali movies had been shot.
Even though I had covered a lot in those 10 days, I still missed many places like Thirssur, Wayand, Kumarakam, Eraviikulam national park and some beaches.
How to get there?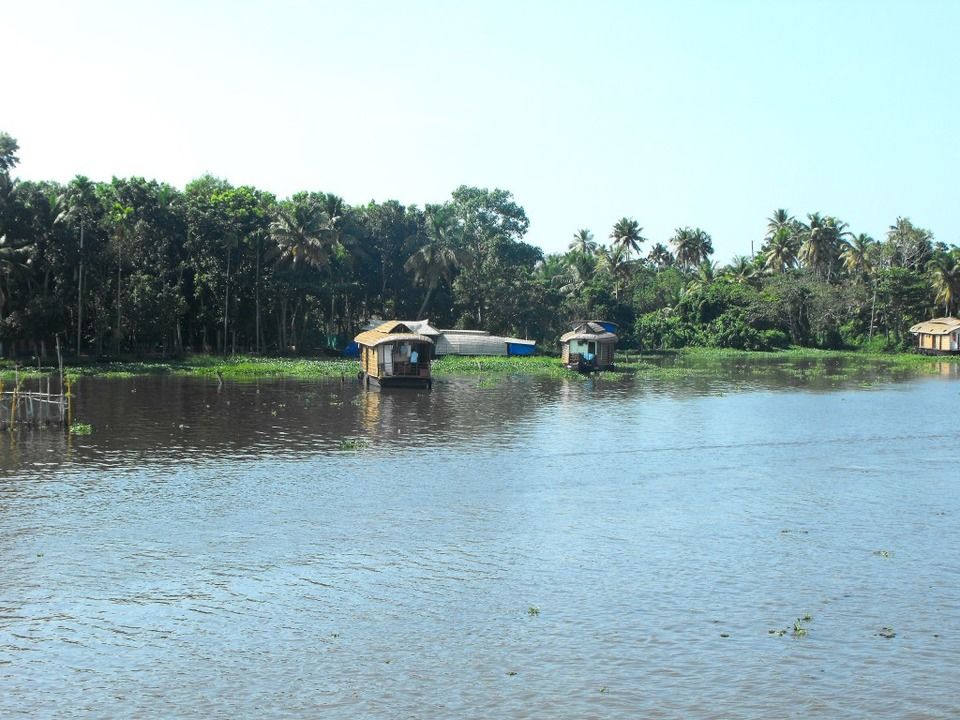 Getting in Kerala by flight: It is quite easy to get there by flight as there is Cochin International Airport and Thiruvananthapuram Airport. These also well connected with domestic airlines which are linked with major cities like Delhi, Mumbai, Kolkata, Chennai, Jaipur etc.
Getting in Kerala by Train: Kerala is well connected with different parts of India as there are around 500+ trains that link Kerala with rest of India.
Getting in Kerala by Road: Kerala is well connected with rest of India by National Highway. Inter-state government buses, private buses, cabs or self driving cars and bikes are easily available. Hitchhiking is also a popular option at the beach side.
Getting in Kerala by Ferry: Ferry option is also available as Kochi is a major port which receives all the major international cruises for both trading and tourist purpose.
Kerala is an easy state to visit and welcomes you with most vibrant color of life. Kerala is a very budget state, averaging about Rs. 1400 for a day or USD 20 per day and with a few tips, you can travel there with ease.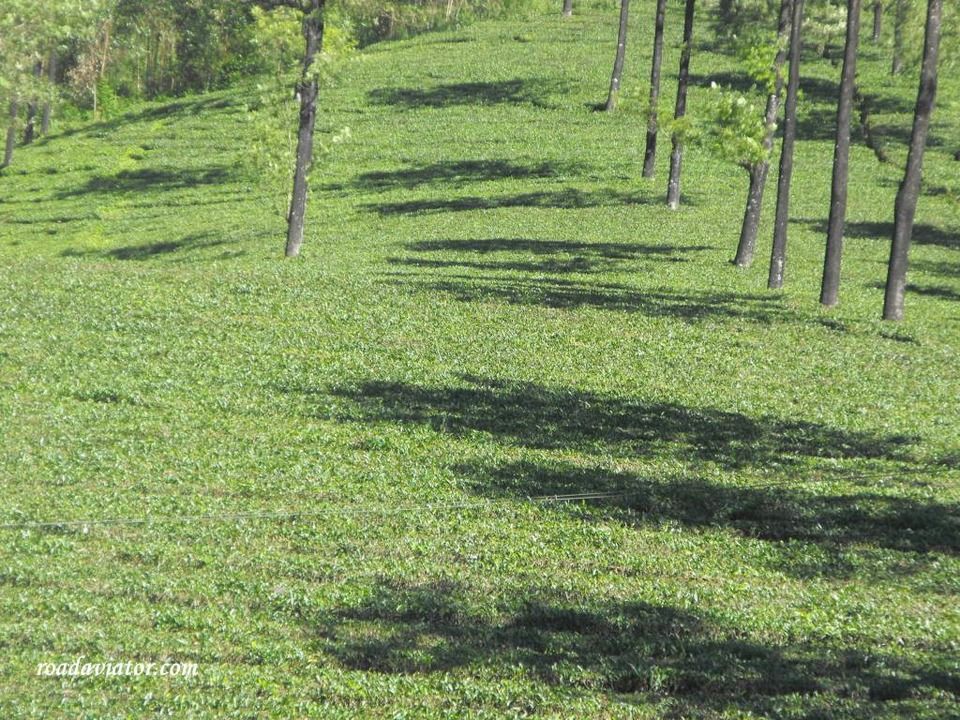 Kerala may be small but with its modern architecture, lush green mountains and shimmering beaches and delicious food, this state offers a lot more. Visit my blog on wonderful lighthouse beach Kovalam, and stay tune with me for more updates on Kerala in my next blogs.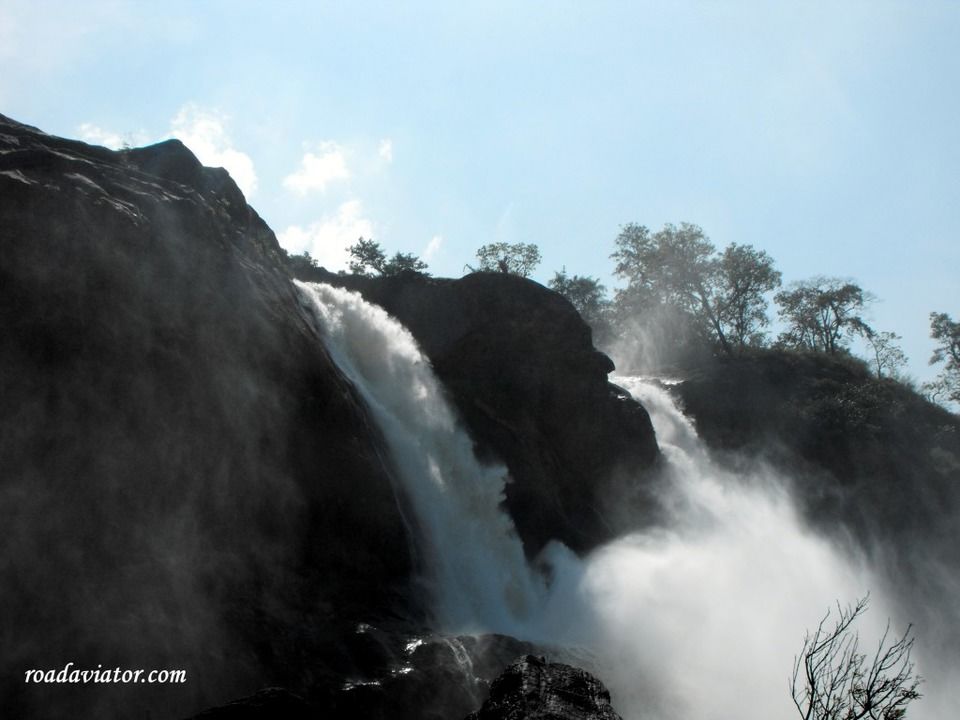 So, when you are planning to visit God's own Country?
Want to share some tips and advices, just comment below and share it.
This post was originally published on Roadaviator.
Frequent searches leading to this page:-
best places for weekend trips, weekend getaways from Bangalore, Kumarakom Munnar tour packages, Kerala tours from Cochin, best route to travel Kerala, culture trip Kerala