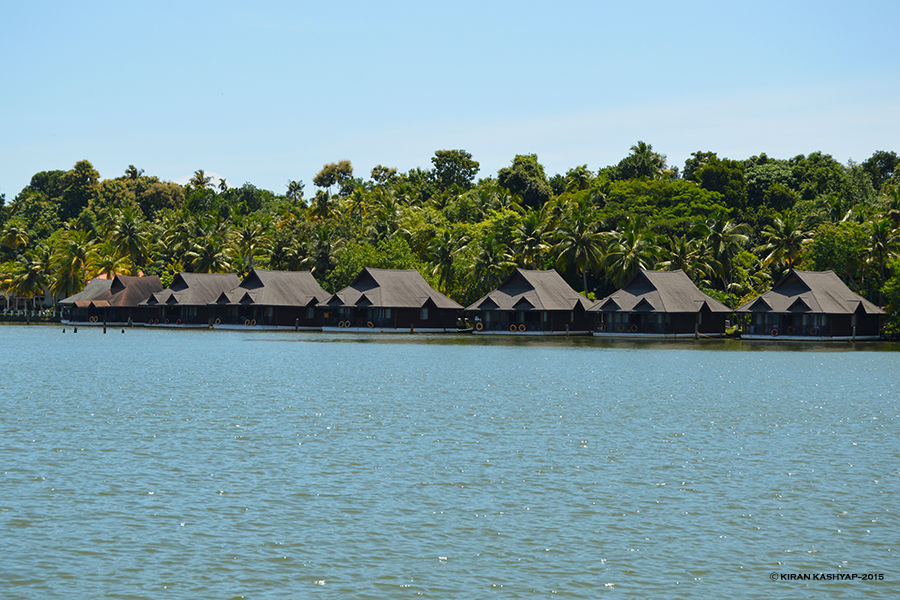 Location:
Ashtamudi, is one of the most popular backwaters in Kerala. Surrounded by thick coconut groves, lush plantations of banana and mango, this place is a peaceful getaway. Club-Mahindra Ashtamudi is part of Kollam district, an ancient tourist destination that also has several historic stories.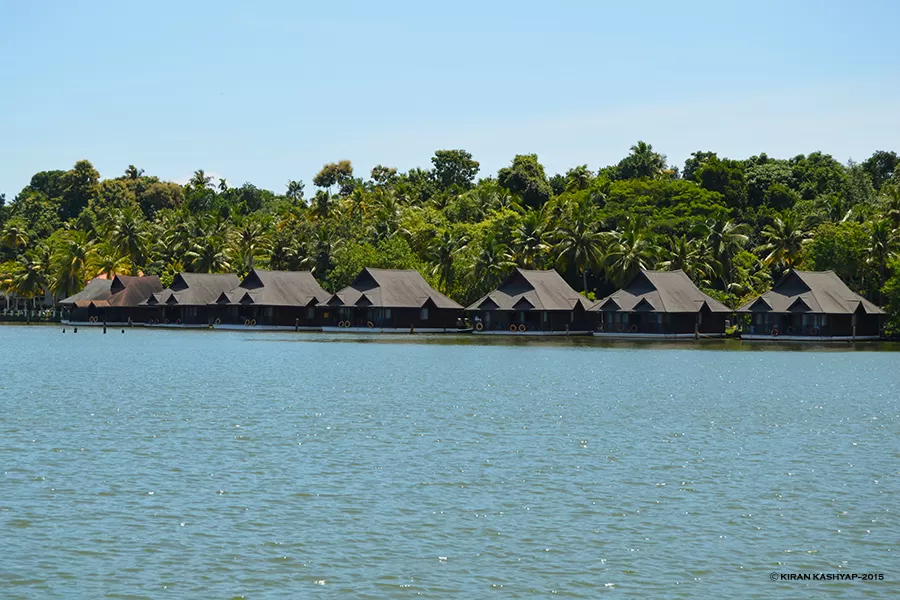 The main attraction of this holiday destination are the unique Floating Cottages. Built for luxury and comfort, it has a small veranda facing the vast lake.
Cost:-
The resort have cottages, floating cottages and rooms. Rooms and cottages have a balcony with basic kitchen amenities such as electric kettles and drinking water. There is no microwave for cooking purposes.
Cottages and Rooms are pretty spacious that is priced between 8000-10000 INR. This includes complimentary breakfast also.
On the other hand, Floating cottage which is the highlight of this property has a balcony and a porch facing the vast lake. This is a bit pricey and comes at around 12000-13000 including complimentary breakfast.
Above prices are subject to change and would not include three course meal or beverages. Both members and guests have to pay for Lunch and Dinner which is of the rate similar to any 4-star hotel. However, please expect discount in base fare if you are a member of Club Mahindra.
Food:
All types of delicacies such as Indian, Chinese, Italian, Continental are served in this property. But what stands out is the Kari-meen fry--a sort of fish curry that is prepared using a particular breed of fish. Kari-meen is bred inside the resort premises for this purpose.
Experience:
Kerala tradition is heavily followed in this resort. I was lucky to witness Katha-kali performance that was arranged by the resort staff..it was amazing..!
A boat safari was arranged for in-house guests of the resort. Breathtaking landscape Kerala has..! Pristine waters and mangrove forests is just wonderful treat for eyes.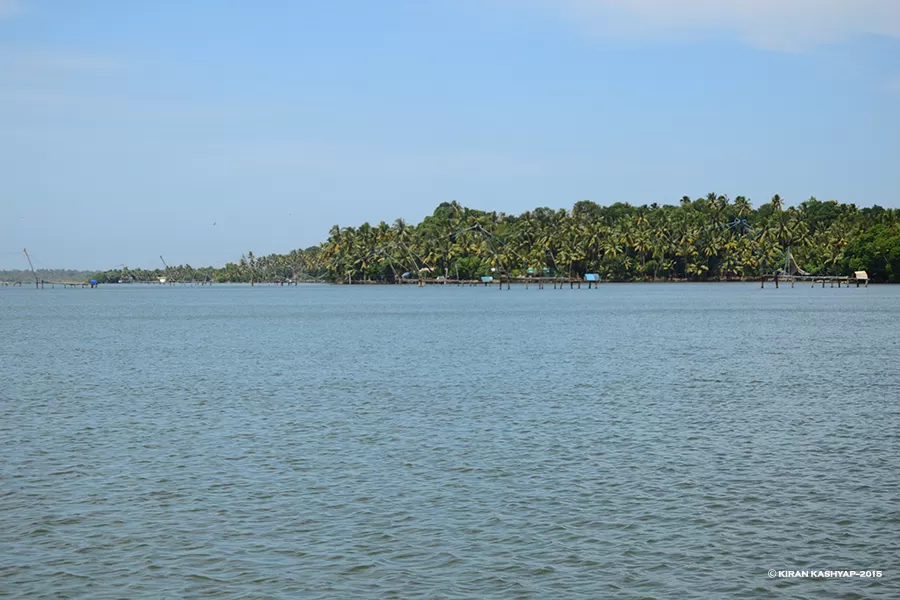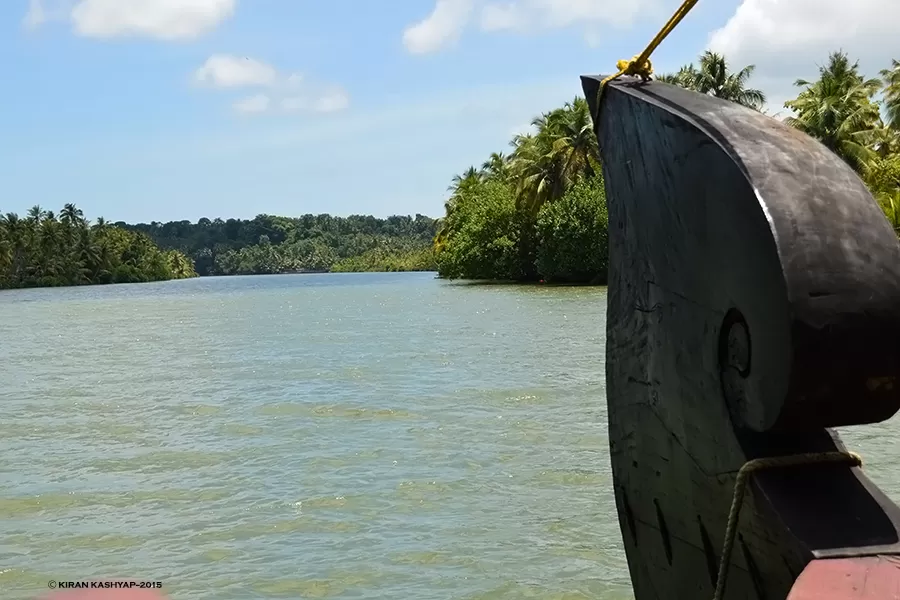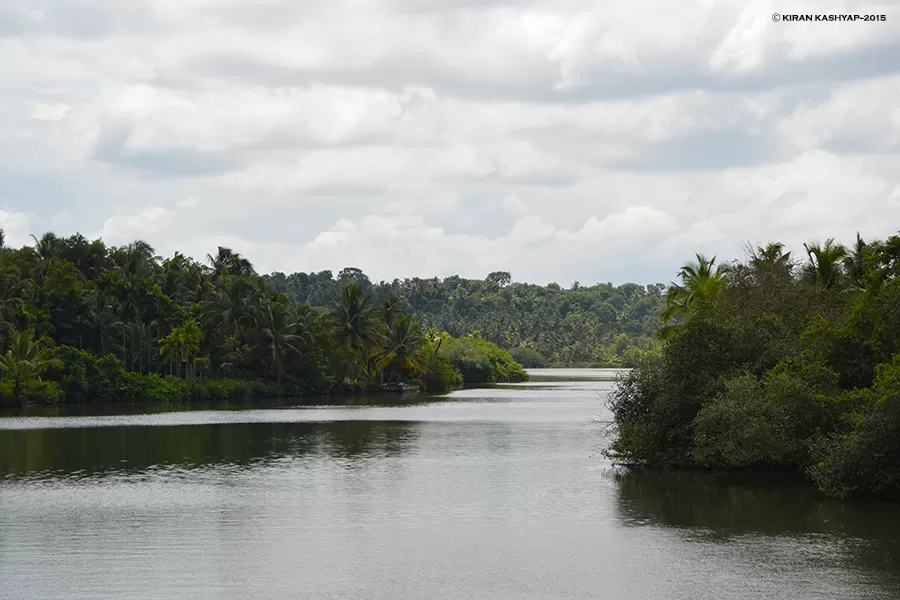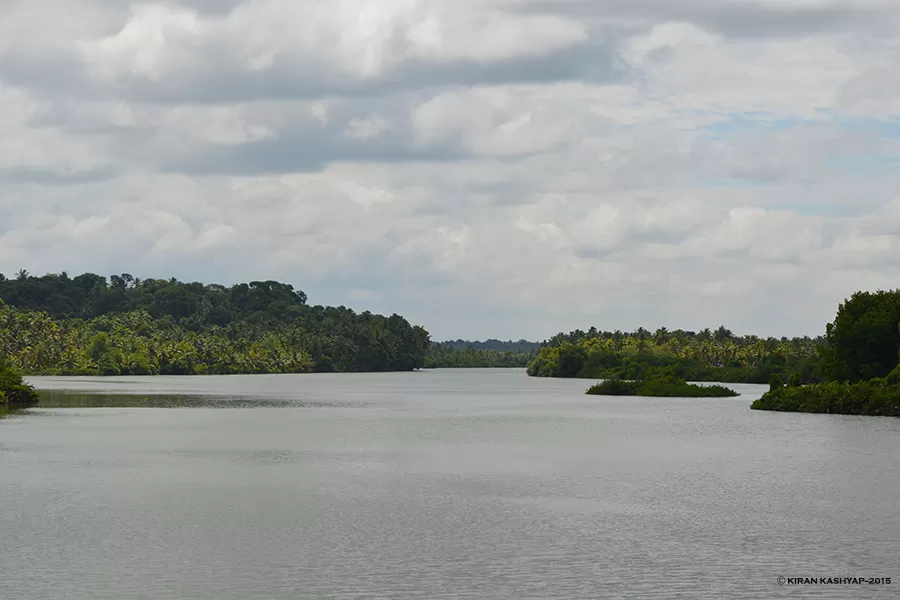 Look Around:
It was time for us to check out Kollam city. The resort travel guide suggested some place where we could shop authentic cashew nuts and coconut products. He insisted us to visit Varkala beach, which we did. It was magnificent.
Varkala beach was very rough.! High tides struck us several times. I spoke to one of the bay-watch person who pointed many mishaps in the past as a result of the rough tides.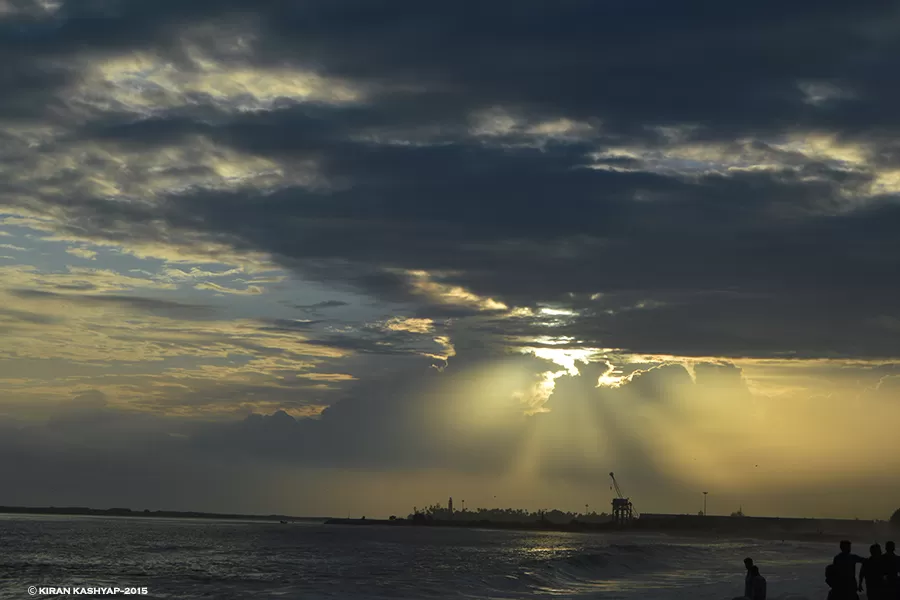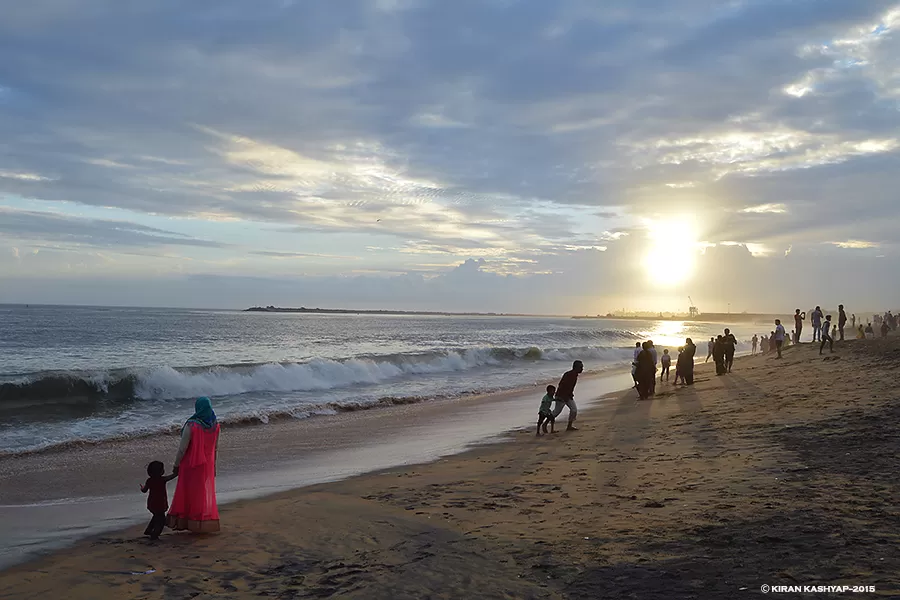 I felt Varkala was far more cleaner than Kollam..! The sea water appeared yellowish due to possible Oil spillage or mix. White sand beach was transformed to black because of oil residues, I guess this has been going since quite some time now.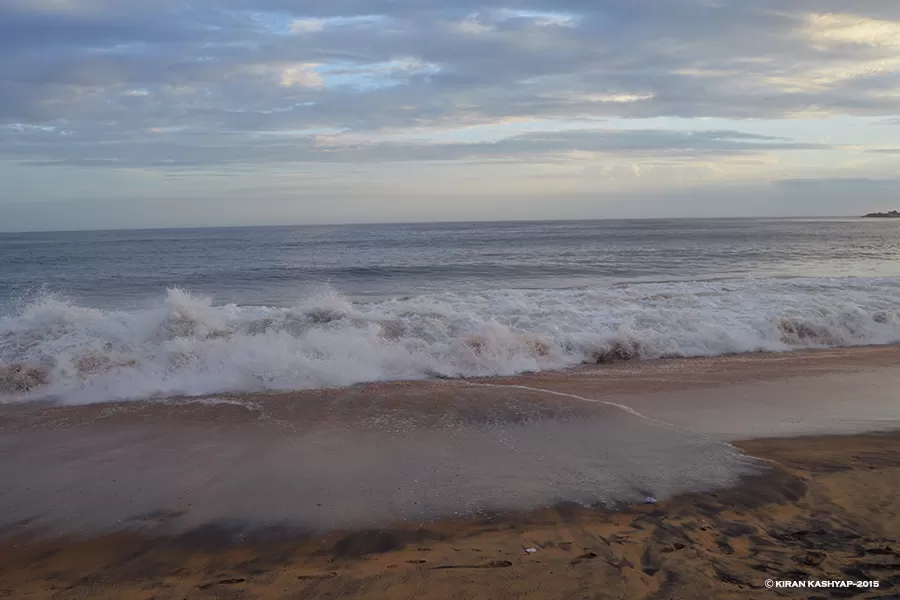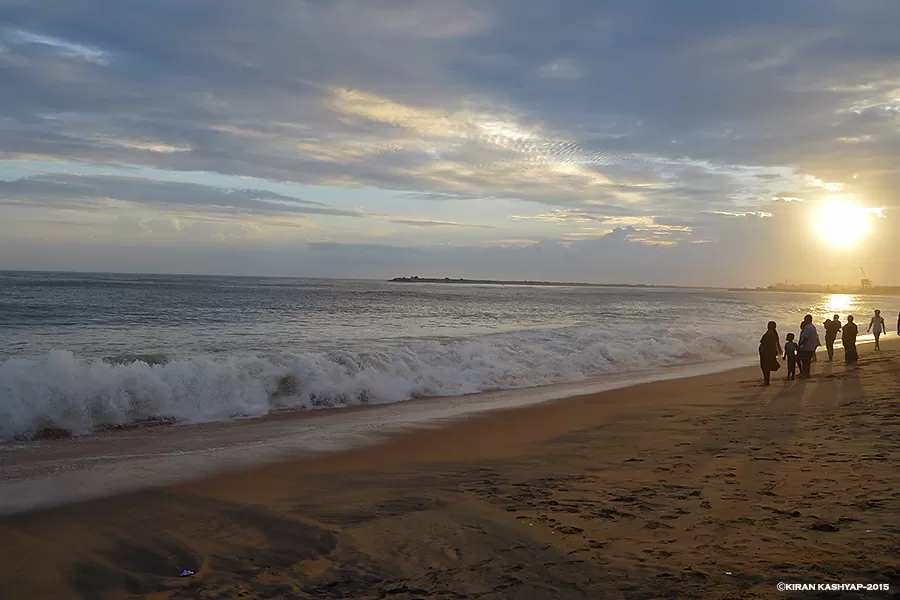 Since on-ward journey was tiring and not-so-pleasant, I asked the tour-guide if there were any alternate route to Bengaluru. He thought for sometime and suggested a different route. Yet again, new surprises. On the way to Bengaluru, we stopped at Palaruvi Waterfalls.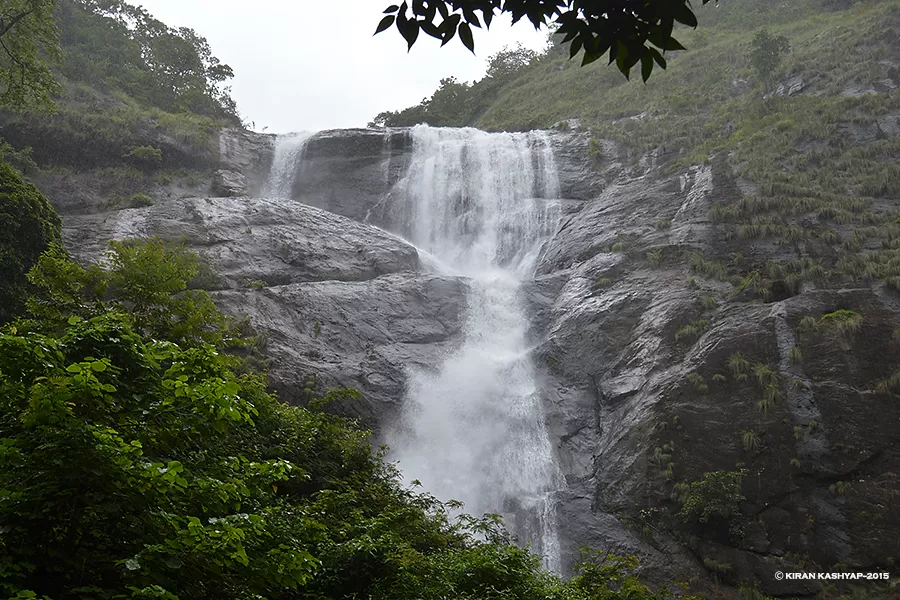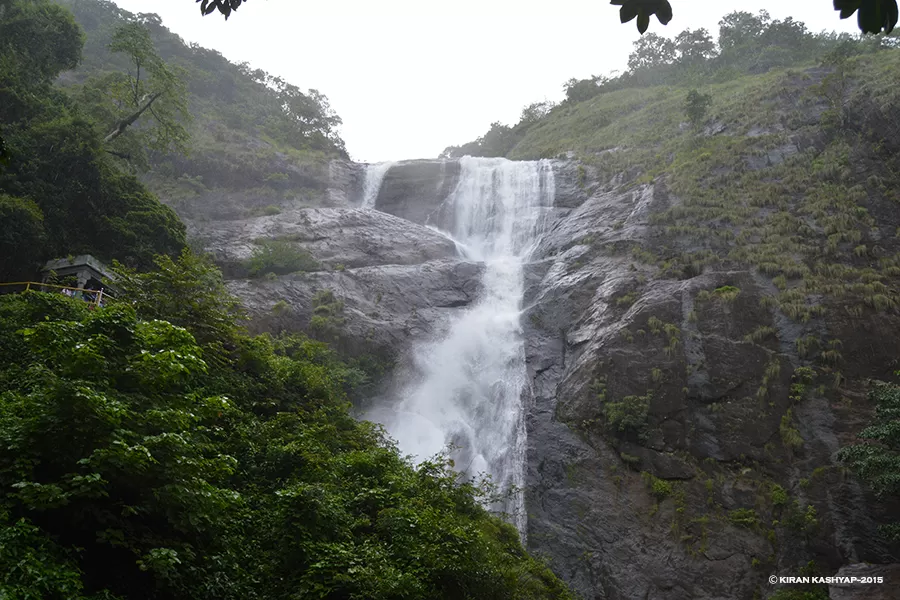 The specialty of this place is that Men and Women have separate designated ares to enjoy the falls. It was something new to us but wasnt a problem at all.
Kerala is definitely a gifted state with beautiful landscapes. I hope they maintain it as is.
How to get to Ashtamudi:-
Destination: Club Mahindra, Ashtamudi.
Distance from Bengaluru: 720 kms.
Onward journey: Bengaluru--Salem--Coimbatore--Pallakkad--Thrissur--Cochin--Allapuzha--Karunagapally--Ashtamudi.
Return journey: Ashtamudi--Kottarakara--Thenmala--Palaruvi--Rajapalyam--Madurai--Dindigul--Bangalore.
Places to visit:
Astamudi Back waters--try boat house.
Kollam beach-- 20 kms.
Varkala beach-- 50 kms.
Thenmala dam-- 70 kms.
Palaruvi waterfalls-- 80 kms.
Trivandram-- 70 kms.
Best Time to Visit--Throughout the year.
#summerescape