Check Part 2 of my Kerala trip at Kerala Diary - Part 2.

What's the first thing that flash into our mind when we hear "Kerala"?? Large coconut trees, Backwater, Mangroves, Houseboats, Tea gardens, Beaches, Ayurvedic massage…and the list goes on. Sorry, but I can't take just one name.
God has bestowed their blessings to Kerala and Kerala has embraced them with arms wide open. God's own country!!! There can't be a better term to describe the beauty of Kerala. Mesmerizing and divine scenic beauty!!!
What if you get to witness this beauty that soothes your eyes and soul?? It's amazing right??? For us, it happened in the beginning of 2017. Icing on the cake was this trip being my first post wedding trip. We were thrilled and our excitement knew no bounds.
Our 5-days journey took off from Hyderabad. Within two hours, we were in Cochin enjoying some marvelous and spellbound views of nature. Our first stop was in Munnar.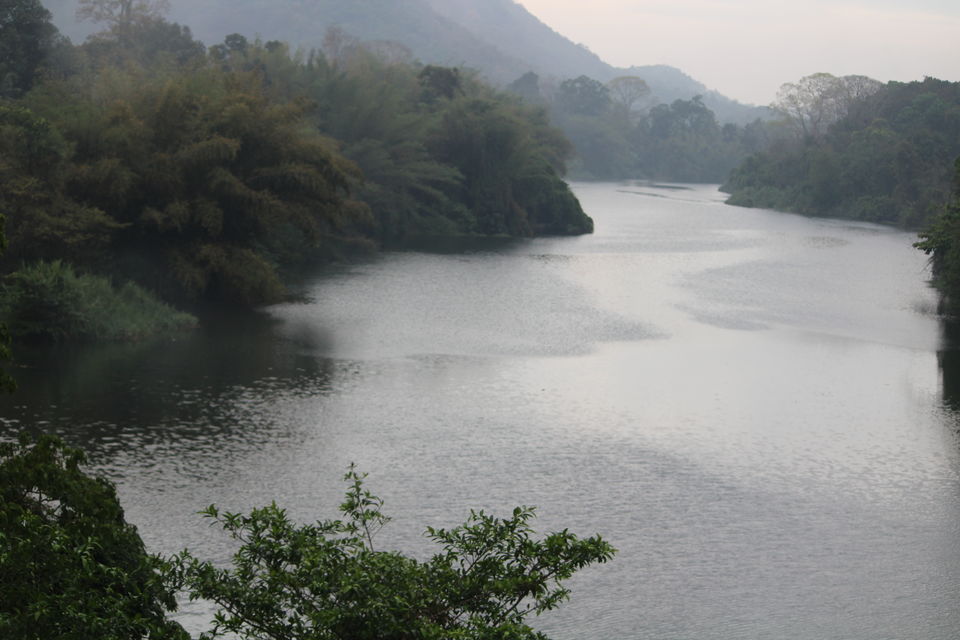 On our way to Munnar, we stopped by Munnar Spices, a spice garden, to get a glimpse of spices and herbs in their purest form. Spices and herbs that we have seen since our childhood were manifesting their complete new and different form to us. Cinnamon is actually bark of the tree, there only we came to know this…:) Cloves, cardamom, cinnamon, coffee beans, cocoa beans, betel nut, pineapple, ginger, turmeric, brahmi….I can't even recollect what all spices were there to amaze us. The only thing that is still fresh in my mind is nice aroma that was prevalent in the surrounding. We purchased lot of spices. Today whenever I use those spices in my food, my taste buds start cheering and I start cherishing my Kerala's visit.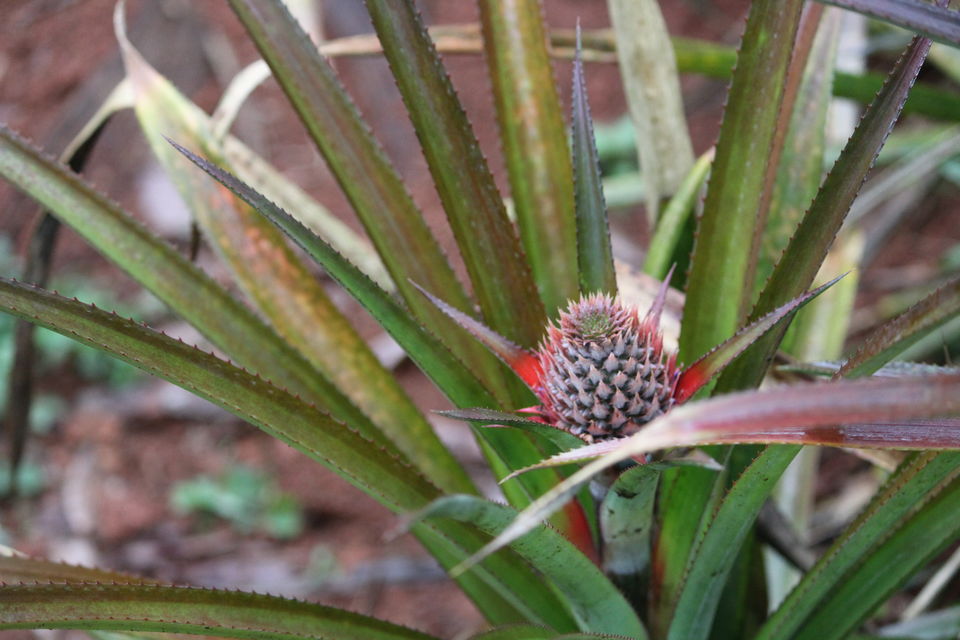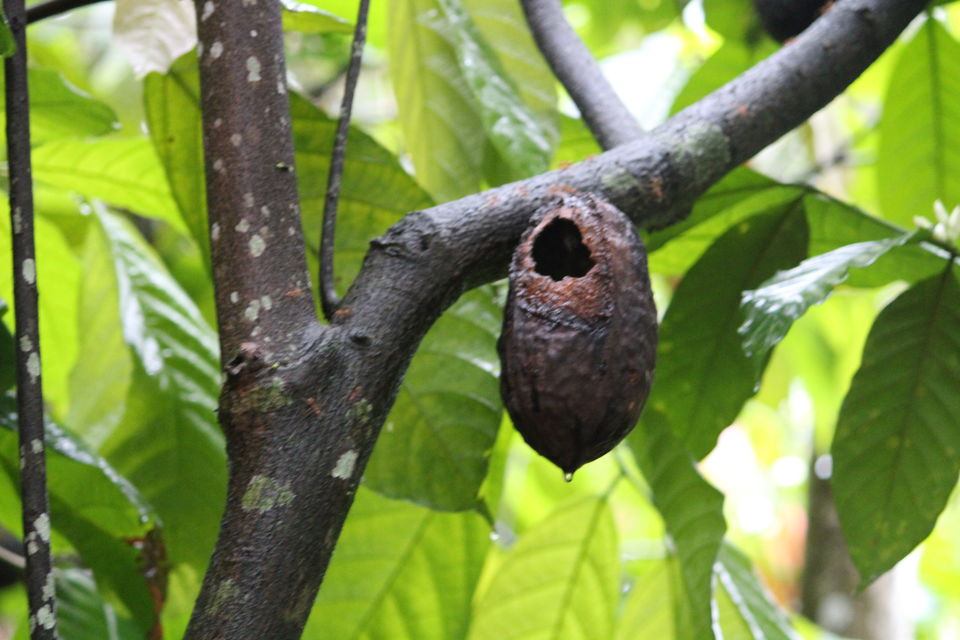 After spending few hours in the spice garden, we headed towards our hotel in Munnar. Due to less rainfall in monsoon, most of the waterfalls that were on our way were either dry or had very less water. I was bit disappointed after seeing standstill waterfalls. But picture to abhi baki thi...and we were lucky enough to get a hotel in the middle of lush green valleys. Visions from our rooms were just out of the world. Tea gardens, picturesque rising sun, early morning chirping of birds, clear blue sky with chunks of clouds here and there, all these were feasting our senses and we were being quick enough to relish this special treatment.
In morning we were all ready for Munnar sightseeing. After finishing our breakfast we started our journey and our first stop was tea estates. What a perfect start of the day!! Green was everywhere and so were we. After spending a quality time and finishing our photo session over there, we headed towards our next destination, Eco Point and Rose Garden. Going by name Rose Garden, we thought that the garden would comprised of varieties of rose flower. But to our surprise, garden was full of varieties of flower, spices, fruits etc. We enjoyed coconut water and pineapple and continued our journey to Mattupetty Dam. There we opted for boating and had a lot of fun. We ate everyone's favorite Maggi there. While returning, we stopped for honey bee tree. While watching it with naked eye, you won't be able to see bees in the hive. But once you zoom in your DSLR, view is totally different. You can see swarm of bees and honey in the hive. After spending few moments with honey bees, we headed to Munnar local market. We did some shopping and came back to our hotel.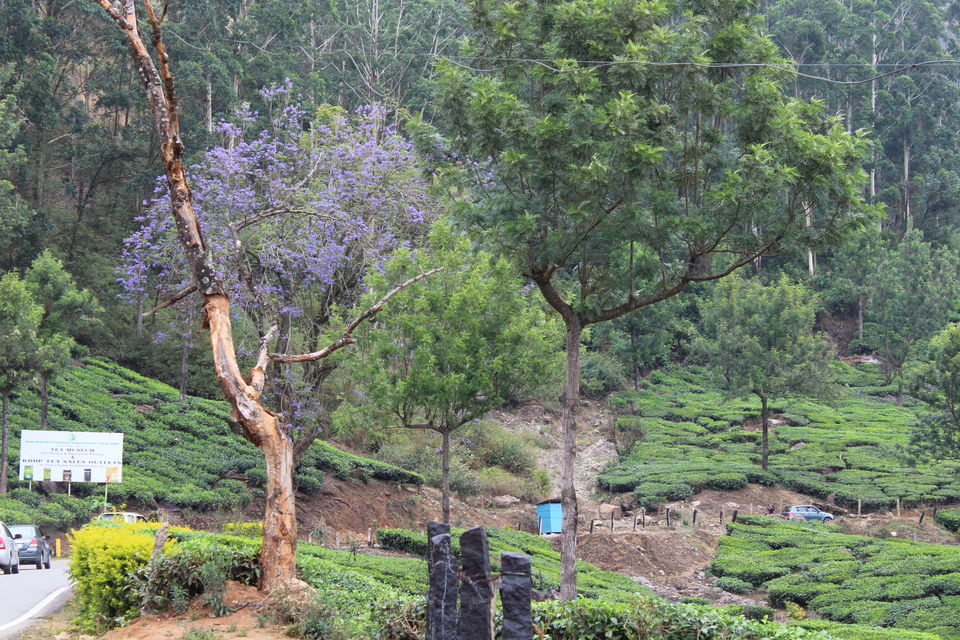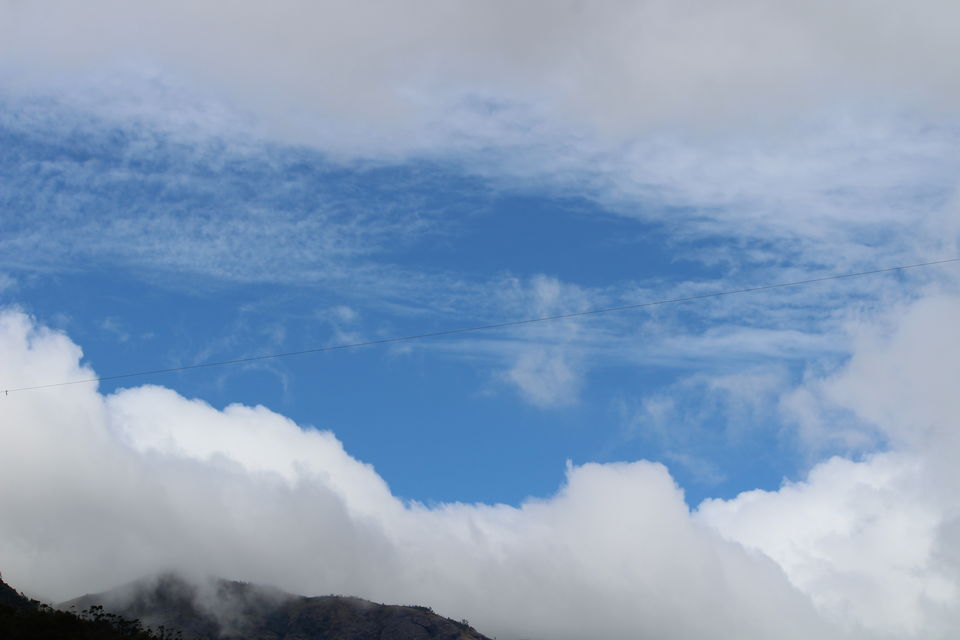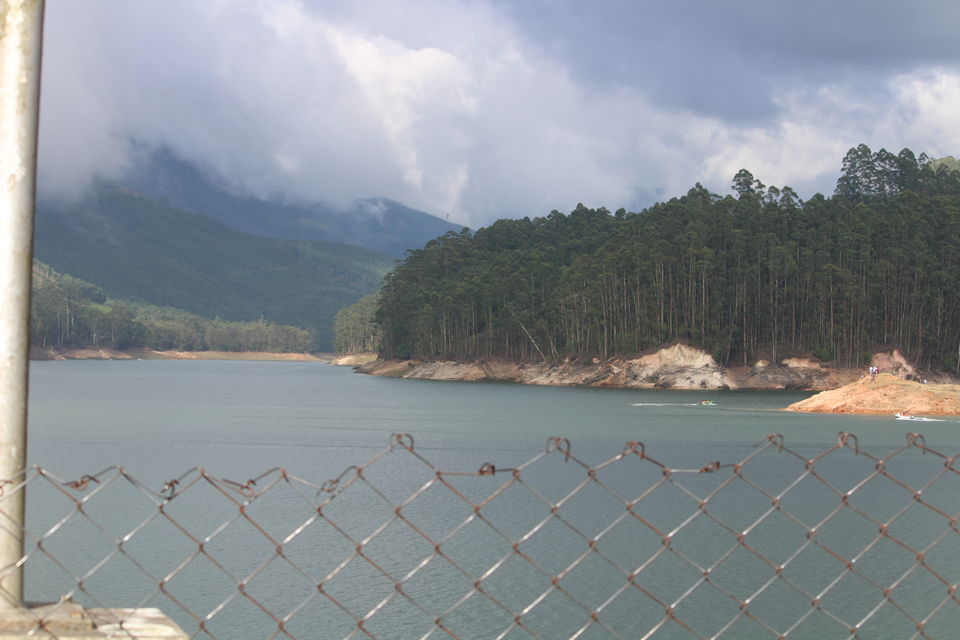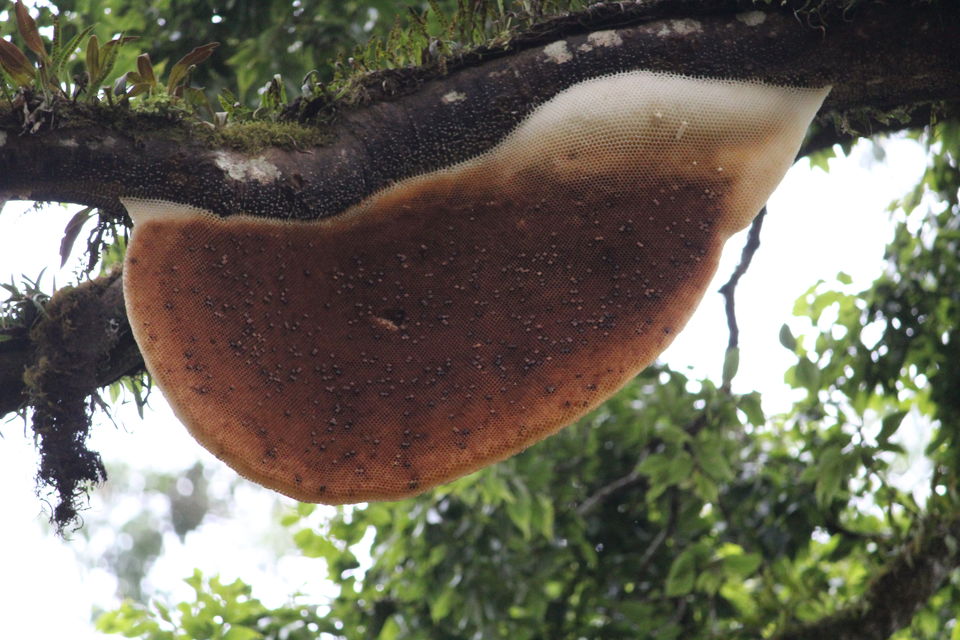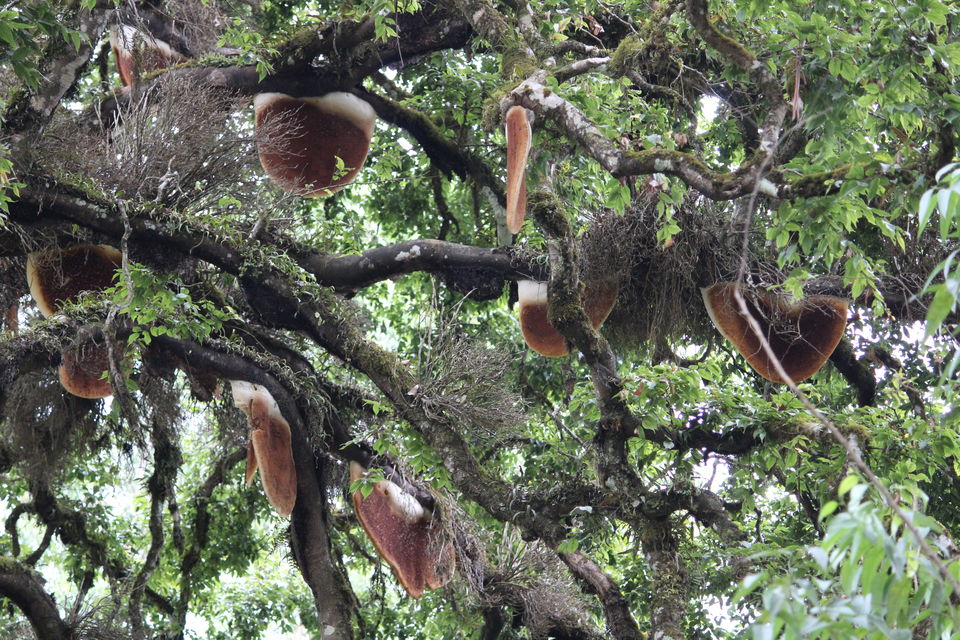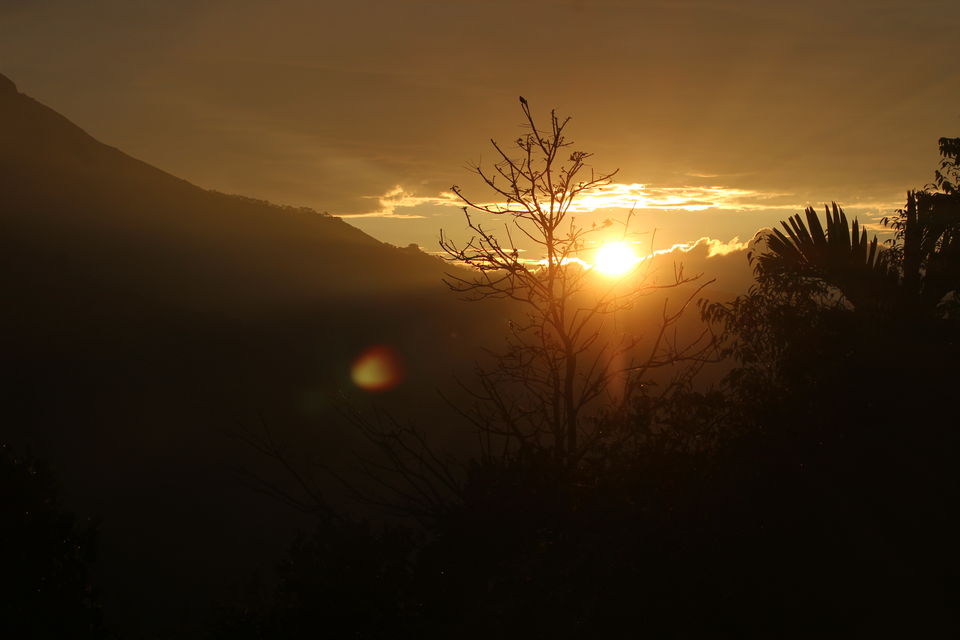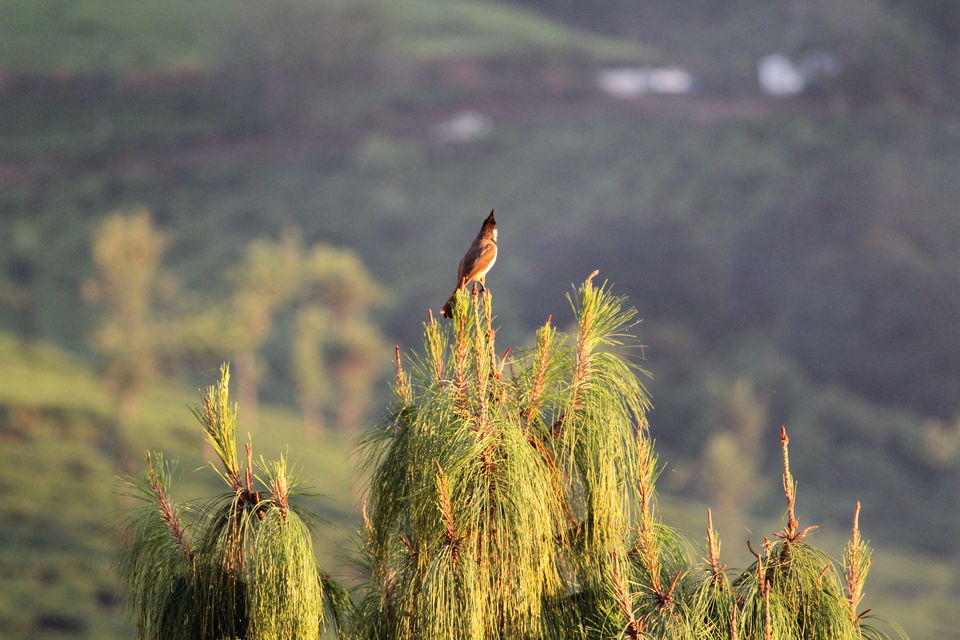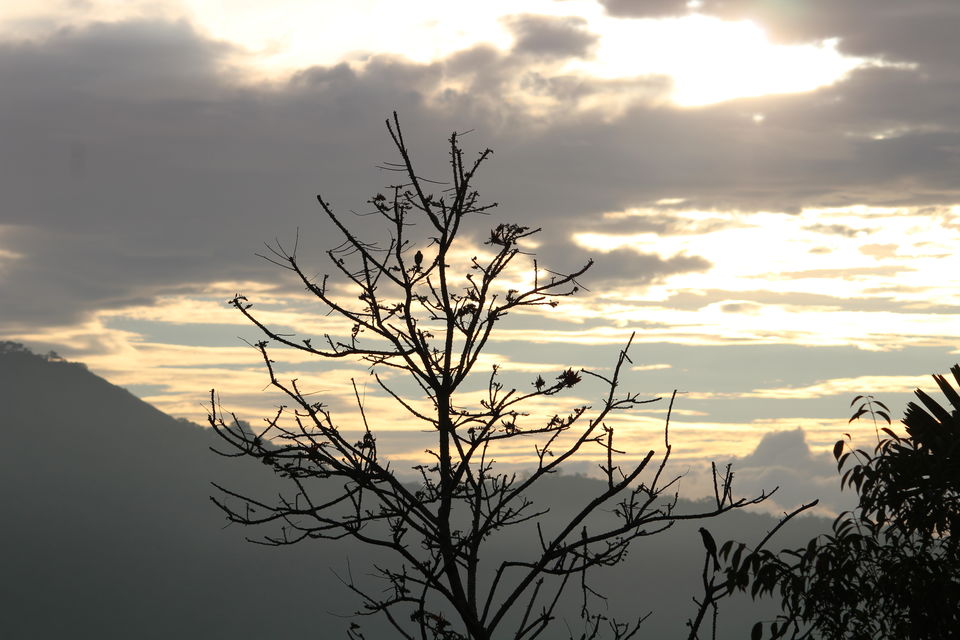 Let's start with my experience with Allepey first. Based on that I would suggest what other options one can opt for to enjoy the place to its fullest.
A houseboat was booked for us. After freshening up we were all set to explore mesmerizingly beautiful "Venice of the East". Calm water, Paddy fields, Coconut trees and hundreds of houseboats, all these were delivering a picture perfect view to us. Floating on serene backwater with sip of tea and pakoda, what else could we ask for? Both our eyes and tongue were getting their treat. After a ride of 1.5 hrs, we were back to shore. This is something that disappointed us. We were expecting our ride to be longer. We had nothing to do afterwards. Luckily we get to know about Alleppey beach. Without wasting our time we headed towards the beach. Upon reaching there we were marveled at the twilight hues that we got to witness. It looked like the sun was waiting only for us. We reached there and it started setting. After viewing eye-catching sunset, it was time to go back to houseboat. Little did we know that someone was eagerly waiting for our return to the houseboat. Mosquitoes, our companions for the whole night!!! Even mosquito repellent gel could not protect our privacy when it was being intruded into by mosquitoes. Anyway, we were served dinner on time. For non-vegetarian, dinner was good but for vegetarian, it was a complete thumbs down. Next morning after enjoying a ride of an hour along with breakfast, we checked out of the houseboat.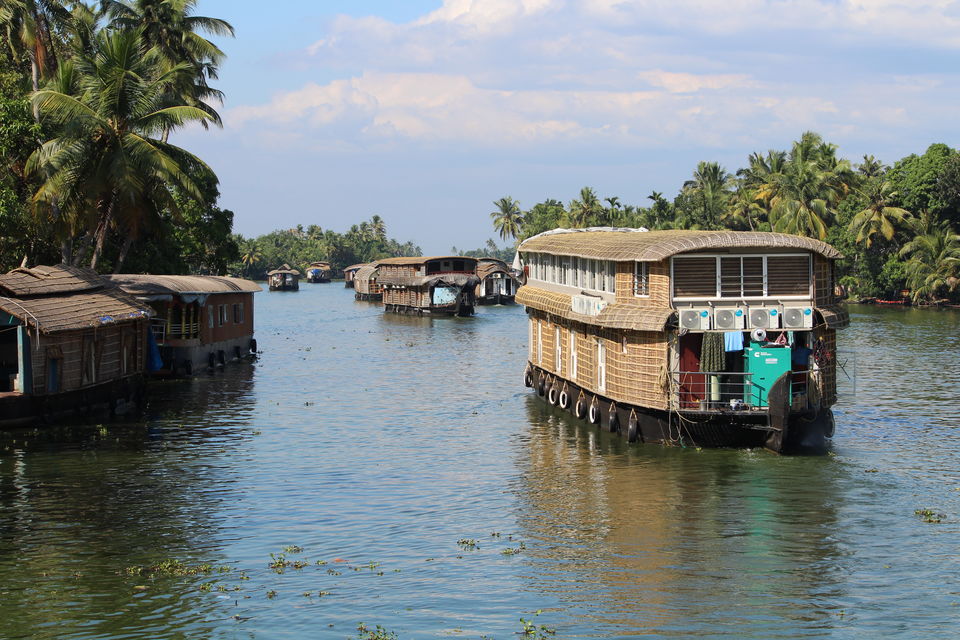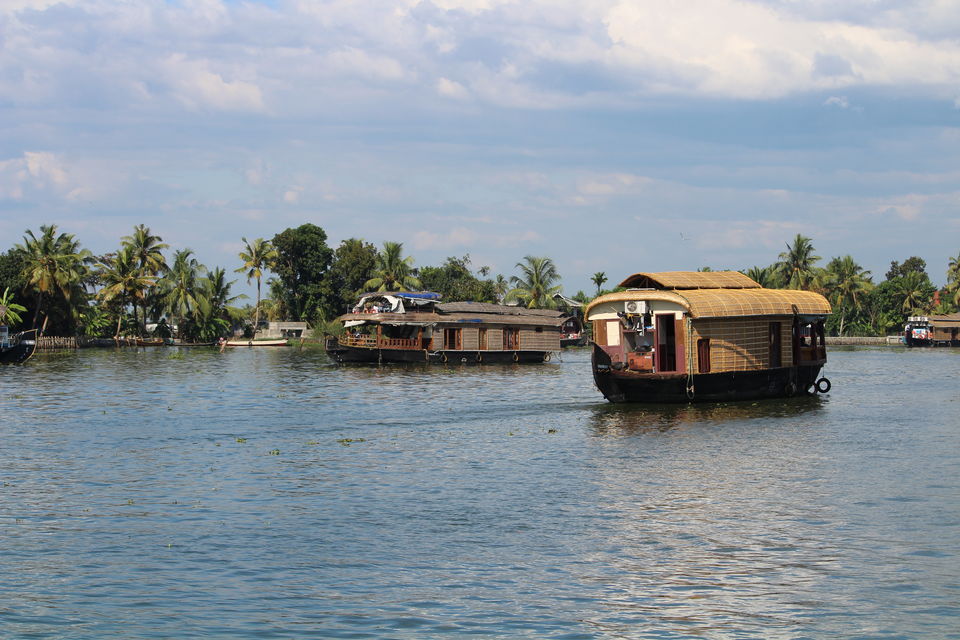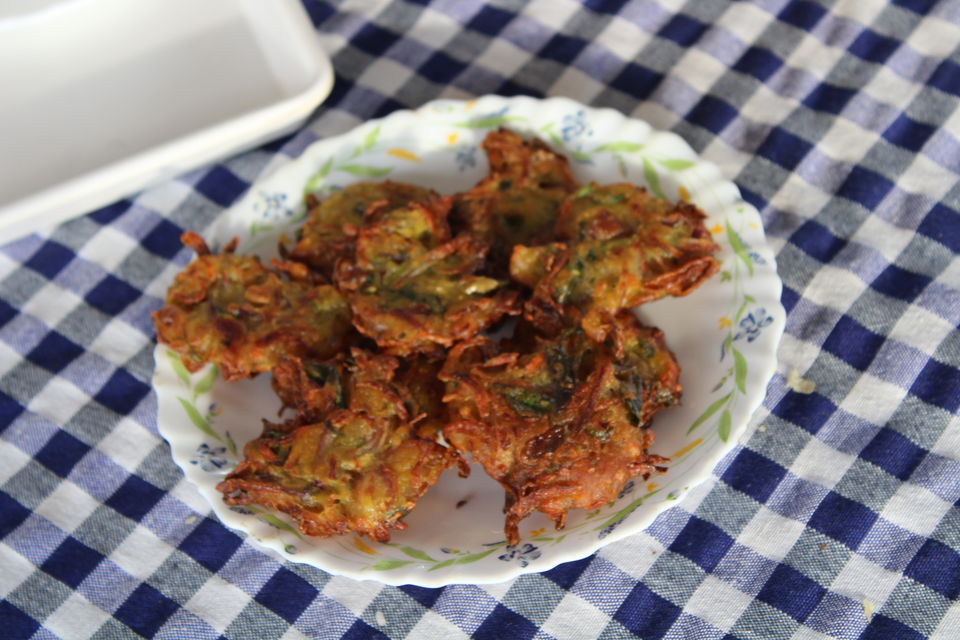 Based on our stay in houseboat, I would suggest to roam around in backwater either in a Shikara or in local ferries. This will give you opportunity to explore the place better than you do in houseboat. You can carry your edibles with you. That will be cheap at twice the price. Also, you will not have to face mosquitoes like we did.
One's Kerala trip would remain incomplete without an ayurvedic massage. I can't recollect the name of massage center where we got one. But one thing I can assure you is "INSTANT RELAX". So, DO NOT forget to pamper yourself with famous rejuvenating massage in Kerala. After a scrumptious session of massage, our next destination was Varkala Beach.
Check Part II of the trip at https://www.tripoto.com/trip/kerala-diary-part-2-5aa8e7ea850b8.
Frequent searches leading to this page:-
Kerala Budget Family Tour Packages, Kerala Holiday Vacation Packages Price, 3 days honeymoon packages in Kerala, Places to visit in Kerala for 4 days, things to do in Kerala