Our ( me and wife ) arrival at the Marari Beach Resort was confusing. It was so pretty, so tranquil and so fancy we weren't entirely sure we were at the right place.
A coconut and a refreshing towel was presented to us on arrival – exactly the kind of service I shall one day become accustomed to but still feels a tad fraudulent for me for now.
The Garden Villa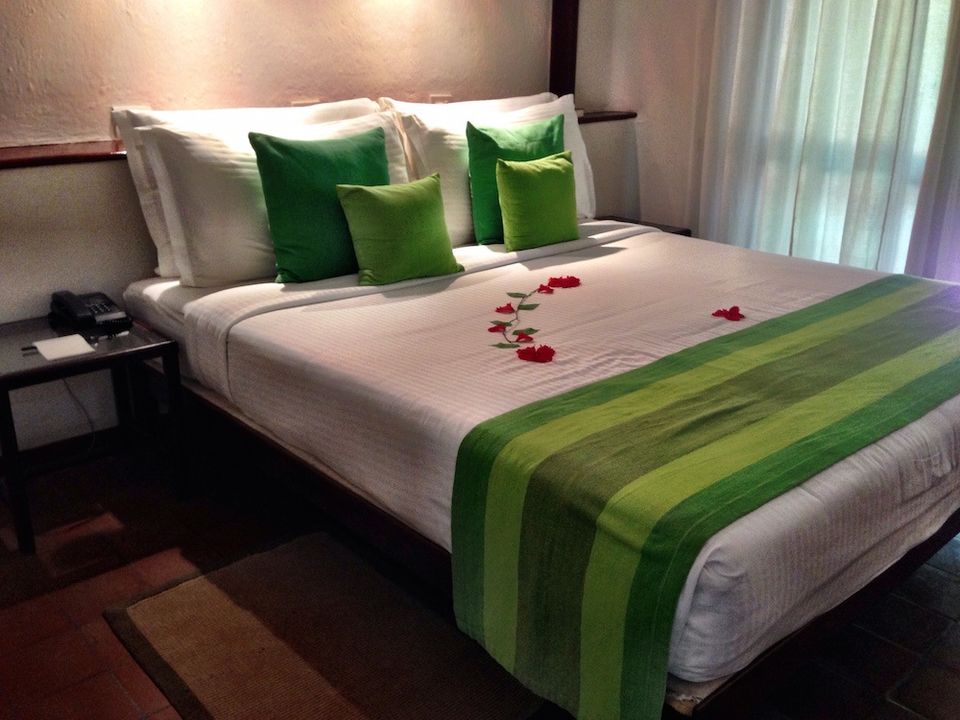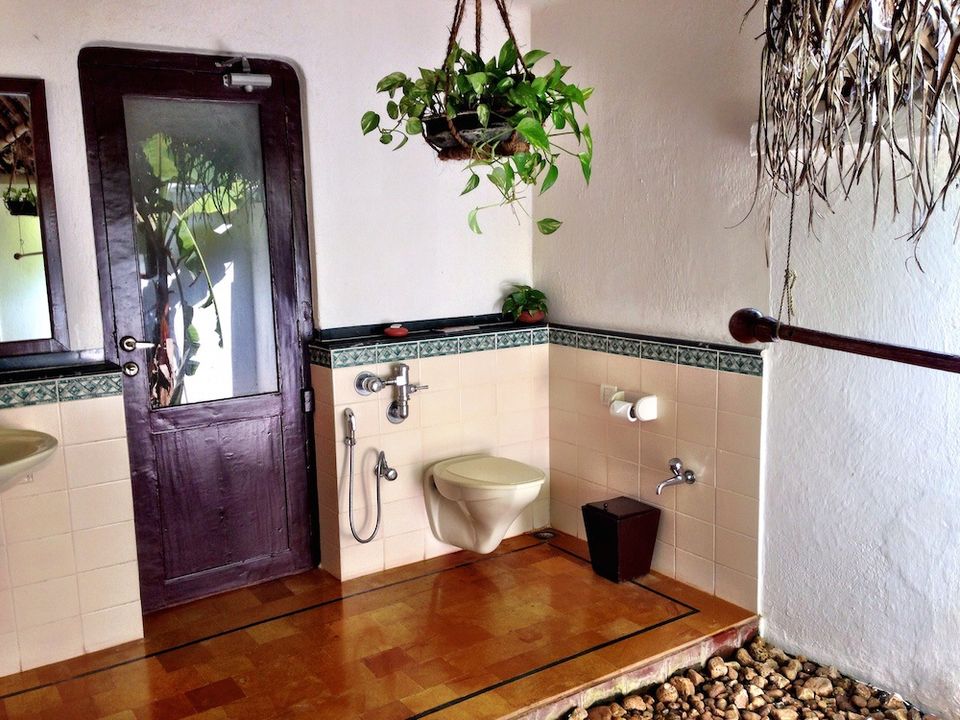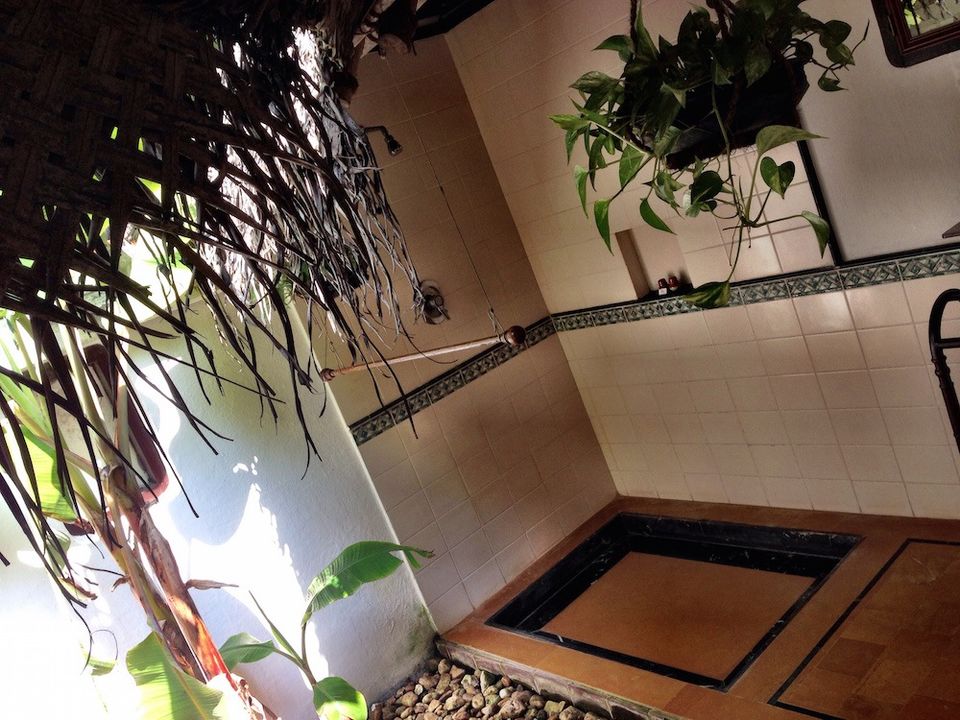 We were shown to our Garden Villa complete with the best bathroom I've ever been able to call home. Half inside and half out you have all the freedom of showering under the sun while knowing you're safely secluded when the soap inevitably temporarily blinds you. The said soap was served up in little Indian ceramic pots and was a Marari Resort special eco blend, locally sourced.
Review of the Marari Beach Resort Our beautiful villa had a double bed, spare bed, desk, plenty of storage, a lounge area both in and outside and plenty of refreshing air con to save us from the Kerala hot April.
The stand out best experience of our time at Marari Beach Resort was the organic vegetable cooking class. My friends who I'm travelling with love this kind of thing – once upon a time they were the proud owners of an allotment as well as a garden – and so jumped at the chance to pick their own veggies and then cook them. I just went along for my dinner.
The class turned out to be an absolute trip highlight. Our teacher and chef Thomas took us round the organic sustainable garden and showed us how to pick the ingredients he wanted for our dinner. I was especially good at knifing down the aubergine.
Once we'd picked all the essentials we went back to the purpose built kitchen, along with our fellow students Antonio and Ines from Spain. We chopped, sliced and peeled, wearing our new aprons, while Thomas fried, sizzled and sautéed. Two hours later, with plenty of stories, tips, and red wine shared (by myself and fellow wine connoisseur Chloe) we had a three-course meal to be proud of and full of healthy veggies, with a side of fish.
The food was among the awesome and the class was a whole evening's education and entertainment. Thomas gave us a cookbook with the recipes we'd made at the end of the class and we got to keep our aprons too.
The class and dinner was incredible value at 1,500 rupees and we spent the same again on a few glasses of the local Sula wine throughout.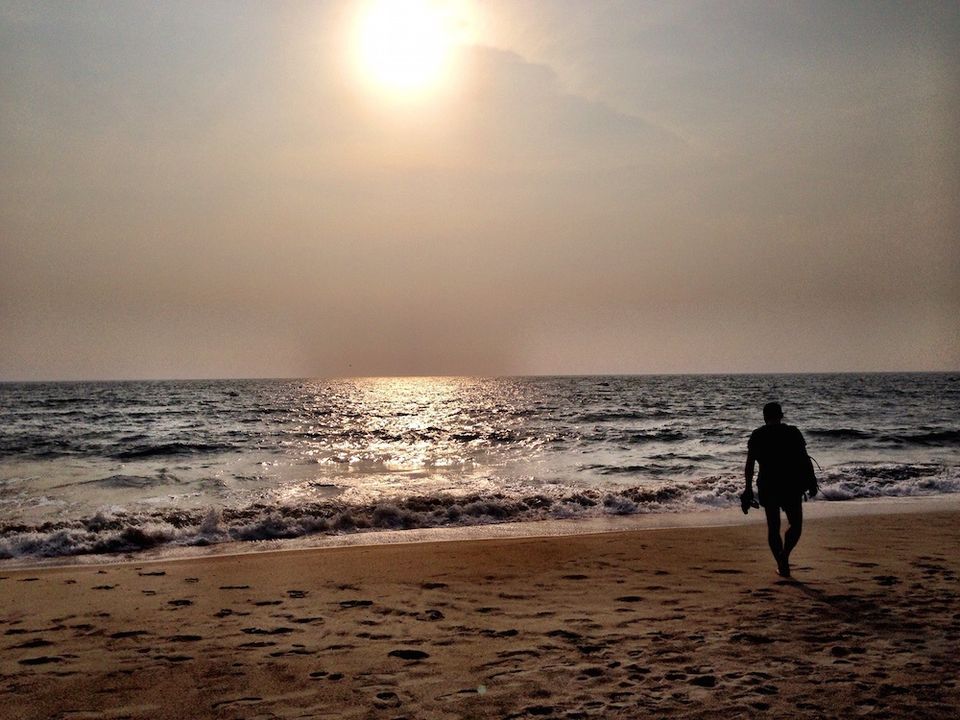 The Marari Beach Resort is in a great location. The resort itself is sprawling with tennis courts (managed 30 minutes before we got too hot), badminton courts, a butterfly garden, a huge pool, an Ayurveda centre and a little shop. At the end of the resort you'll find the beautiful Marari Beach. The water was so inviting after a sweaty afternoon in the sun I ran straight in and promptly got knocked over by a wave. I reached up to save my head scarf three seconds before realising my prescription Ray Bans had disappeared too.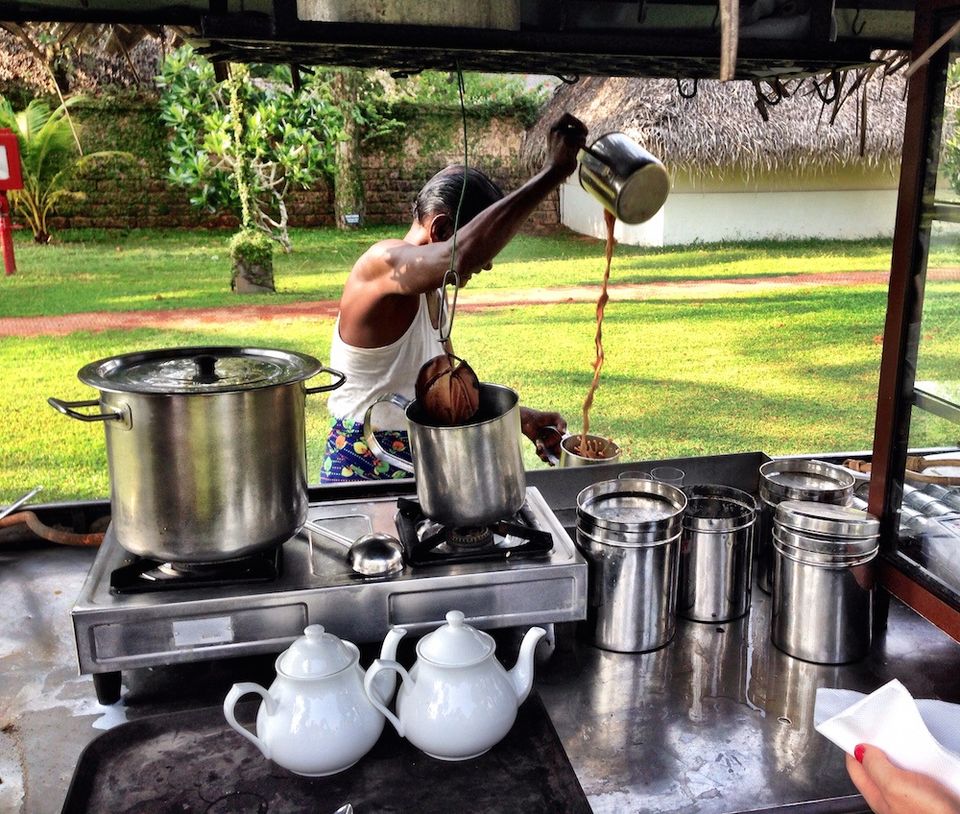 One of the cutest touches at the resort was the chai walla trolley. Every afternoon at 4pm the chai walla and his crew ring their bell to announce afternoon tea and pull their cart up by the pool. I went for a surprisingly (to me) delicious masala tea every time and received two little cakes along side. The Brits were like moths to a flame – the familiar regional accents surrounded me as I waited for my choice to brew.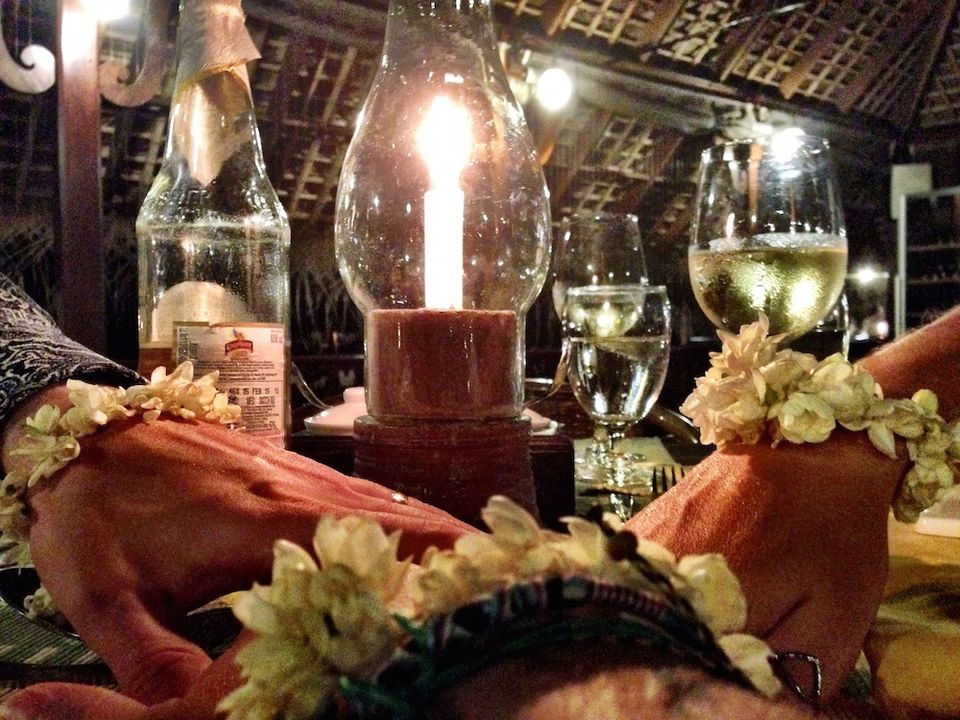 Marari Beach Resort On our first night we dined at the Chakara restaurant. During the meal I'd estimate we were asked if everything was ok a good 30 times, perfect for someone who likes attention, but not for us cynical bunch.
There's also a seafood restaurant at the resort but at Rs. 3000 a meal it was a little out of our price range. It would be a beautiful setting for a special dinner though.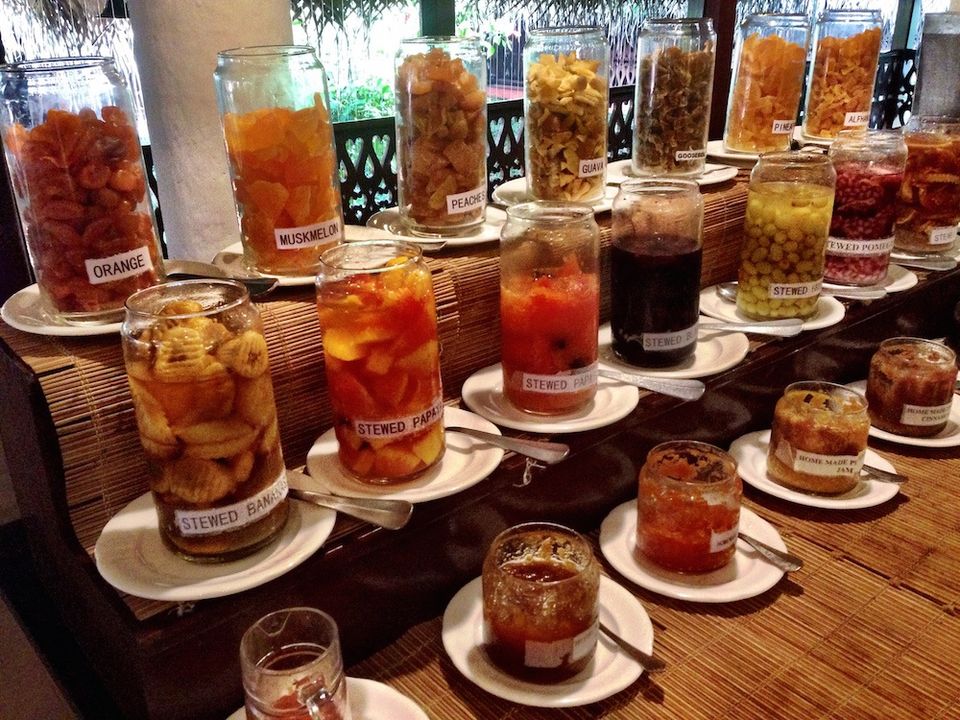 The breakfast spread at Mahari was very impressive. Included in the price of the room there was everything from a sweet shop of dried fruit, to fresh cooked eggs, to traditional Indian dosas and all the delights you'd expect from a continental breakfast. I made the most of the beans on toast opportunity on the first morning, followed by fruits, and then two bowls of the porridge with stewed grapes the second. There was also a whole range of teas and coffee to choose from too.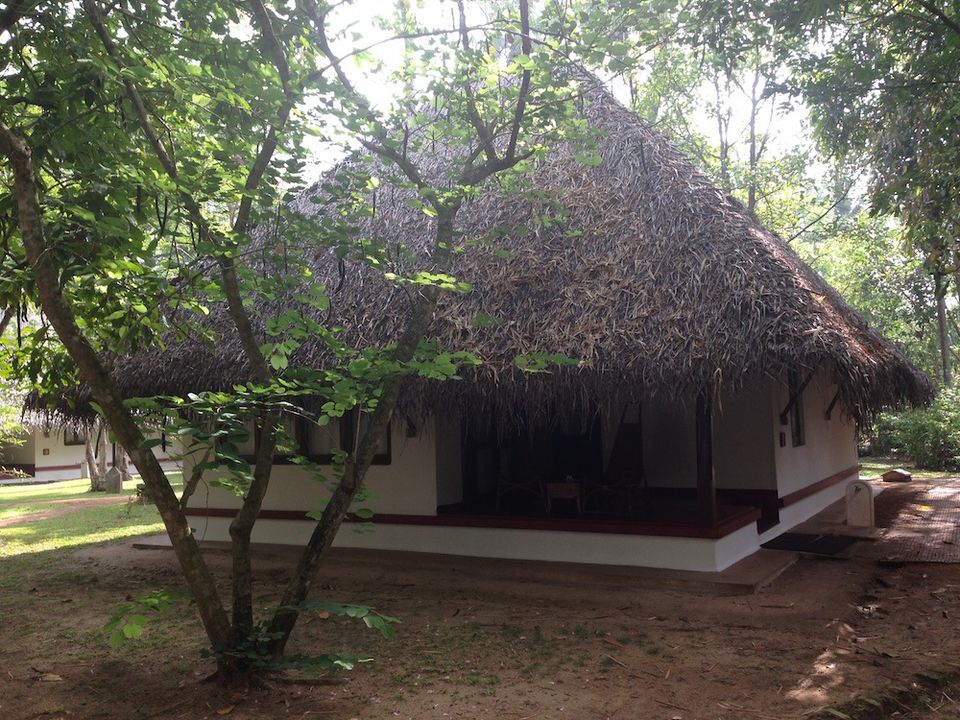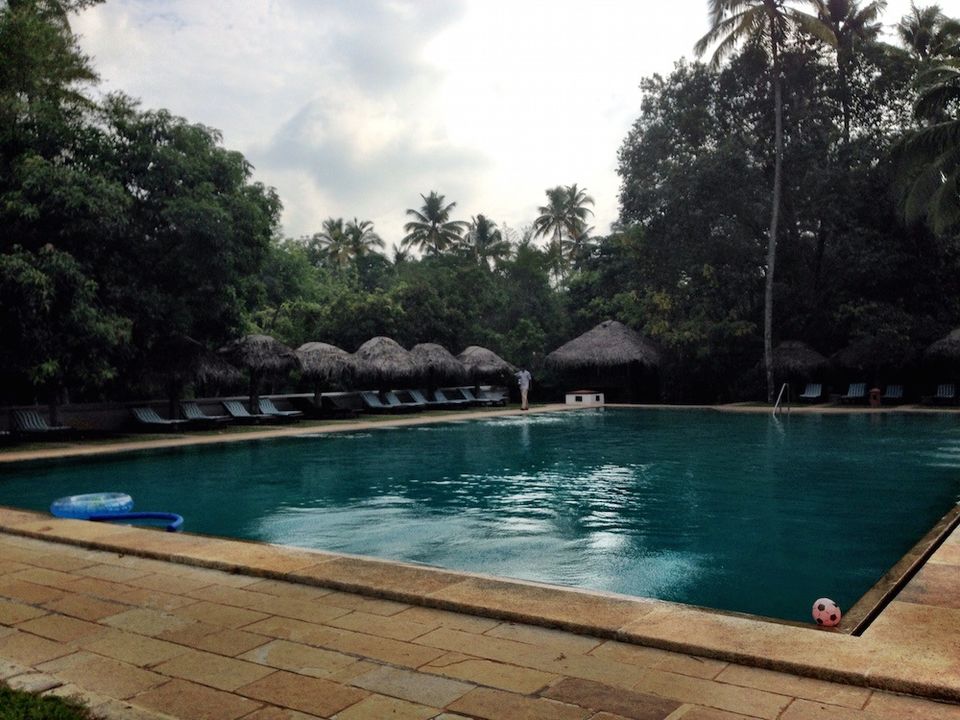 The thatched villas at the Marari Beach Resort gave the resort a serene vibe, and the grounds were beautifully kept. Our visit in April was during the quiet season so it was very relaxed but with enough people for some atmosphere.
We spent a day by the pool which included plenty of lazing and Uno, as well as a good hour of water polo. With a 7ft diving end it'd be rude not to work on the old diving skills, so we did that too. You could get drinks ordered to the sun lounger and I enjoyed a tuna sandwich from the bar-style poolside menu.
You can book the Marari Beach Resort through booking.com: The Home of Hipster Hotels. I was invited to stay at the resort to see what I thought and I'd definitely recommend it if you're looking for somewhere special in Kerala for a few nights. It's the perfect sanctuary to escape the intensity of India for a few days before heading back into the madness!