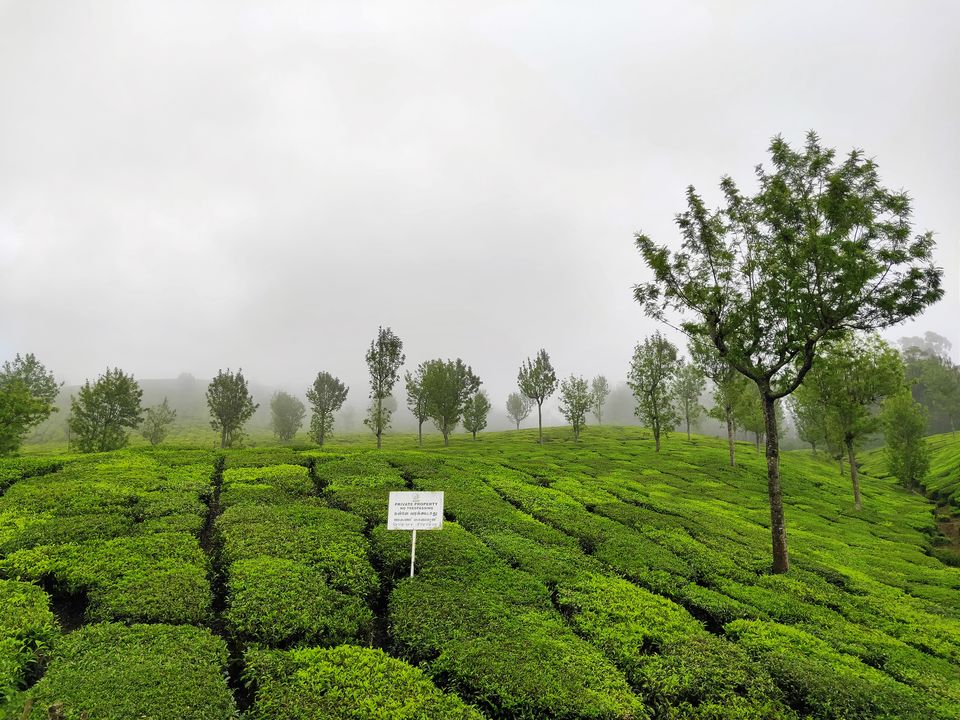 After around six months of no travelling due to Covid-19, we - myself and wife went for a trip to Munnar last November, 2020. We chose Munnar as the destination because it is one of the nearest tourist destination to our home town Thrissur. As the waves of Covid-19 was still there, we decided to go for a road trip and enjoy the stay at a hill station rather than visiting all the tourist spots there.
We started our journey at morning 8 o'clock on 14th November, 2020 - the Diwali day. The drive was smooth with less traffic. The route was Thrissur - Angamali - Perumbavur - Kothamangalam - Adimali - Munnar. On the way we passed through the beautiful Neriamangalam bridge, which is known as the gateway to highranges. From here onwards the route is very beautiful with forests on both sides. The road was well maintained and so the drive was really enjoyable.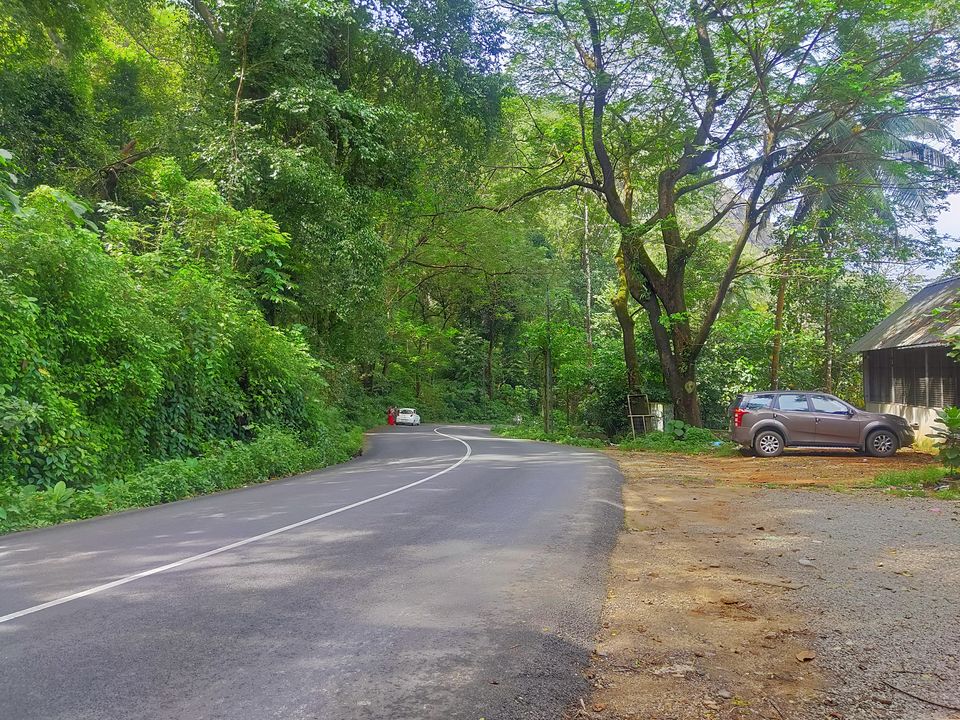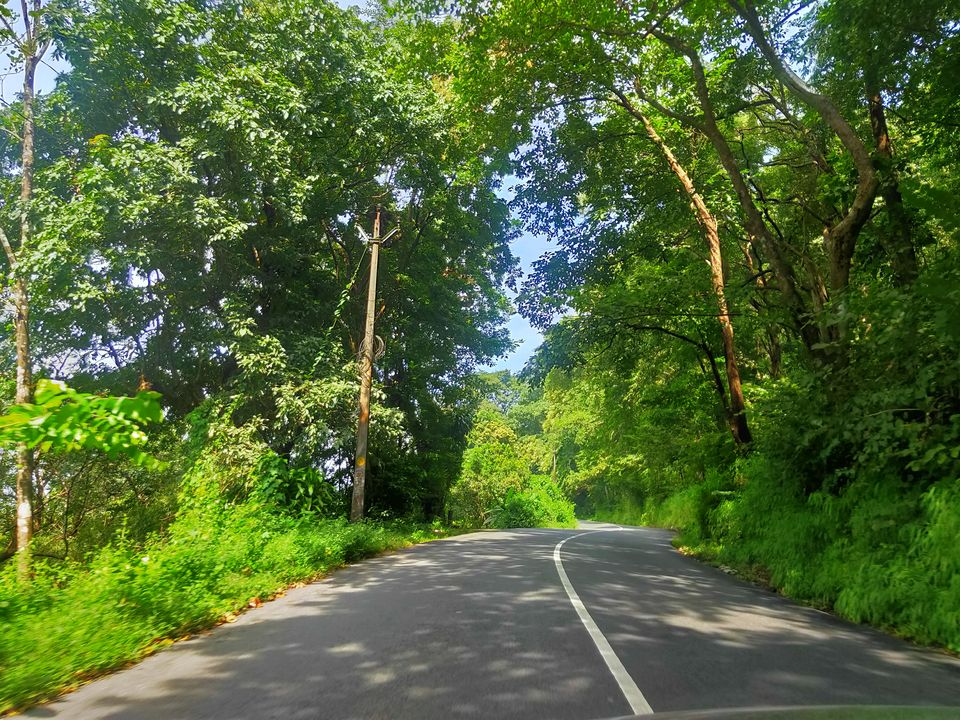 After few more kilometers, at around 11, we reached the Cheeyappara waterfalls - a very beautiful waterfalls on the road side. This is a famous tourist spot and most travellers to Munnar takes a stop here. We just spent few minutes there as the place was little crowded.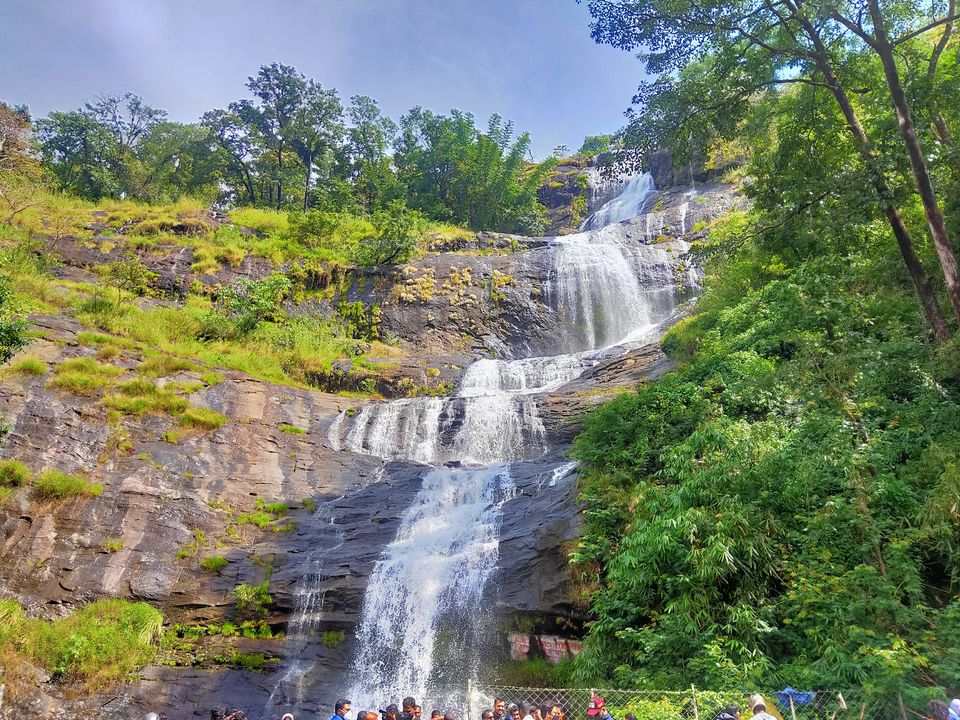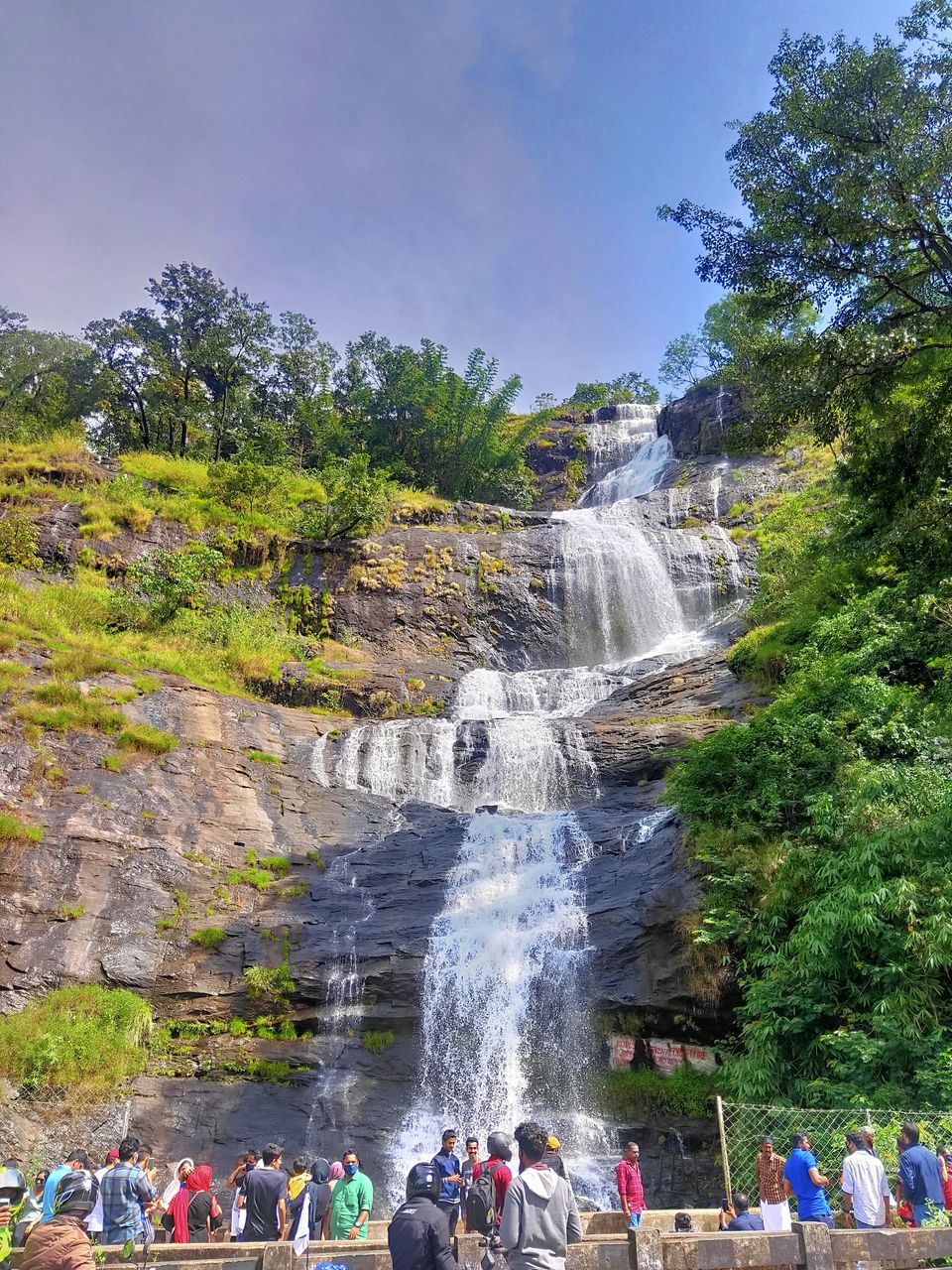 After this we went to our resort - Camellia & Elettaria resorts located near Bison valley which was around 20 km far from Munnar town. We have booked the resort online. To reach the resort, we need to take a right turn just after Anachal on the Munnar bypass. The last 2 km road to the resort was really bad and it was very steep. We reached the resort at around 1 p.m. Apart from the bad road to reach there, the resort was really beautiful and well maintained. The location of resort was awesome with views of mountains and tea plantations all around. The room was also so good with a balcony which was perfect to spend a day without doing much but just enjoying the views and cool weather. We had lunch from the restaurant there and then went to the room to rest. We had decided to spend the day in resort itself and not to visit any tourist spots.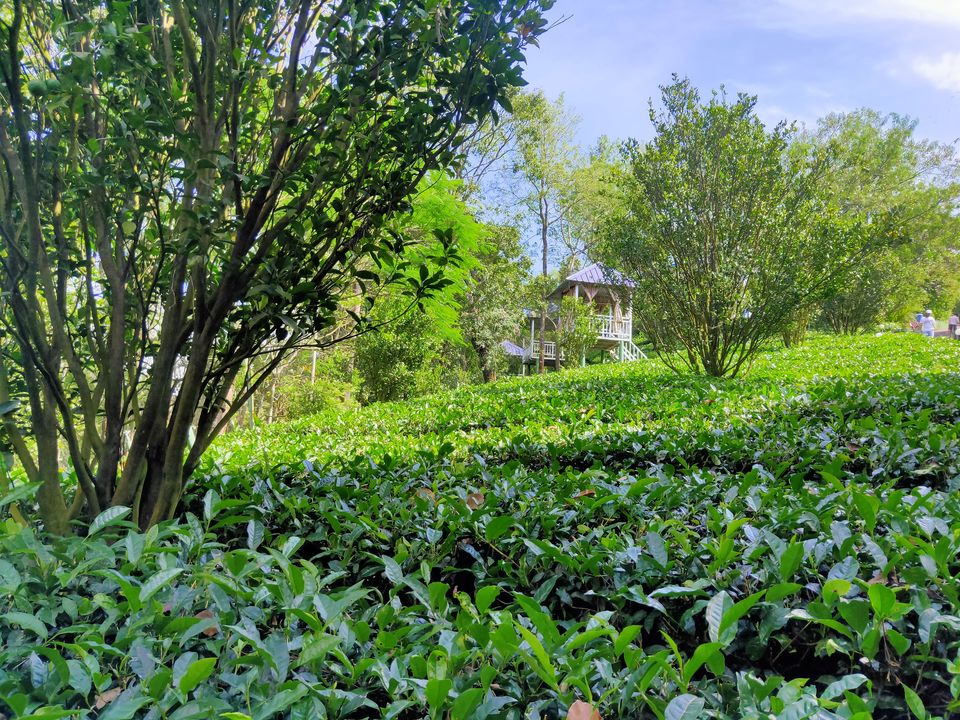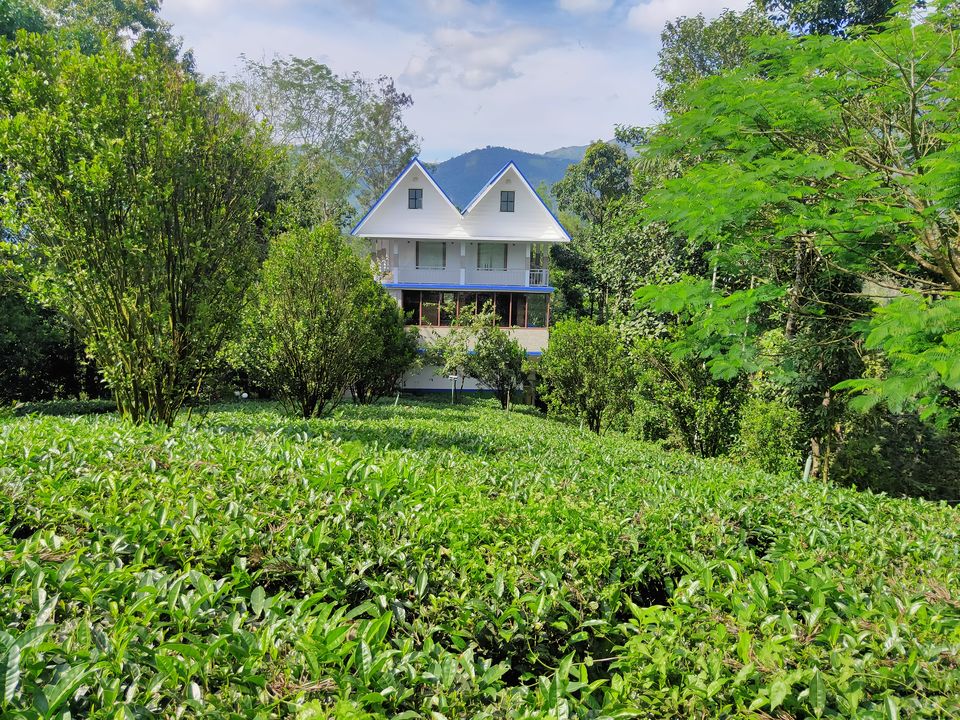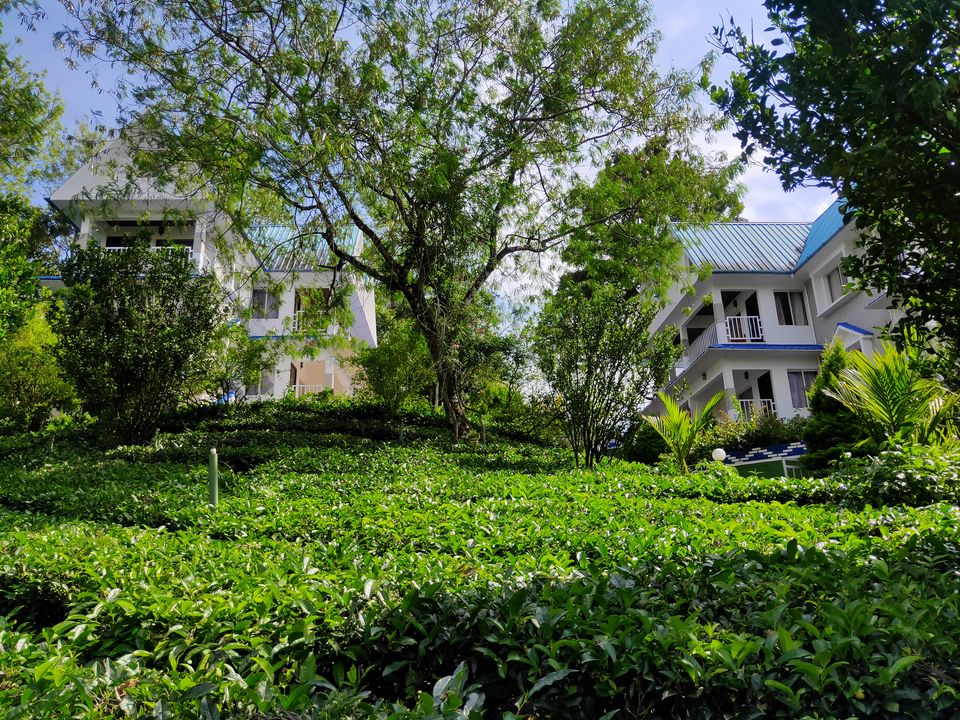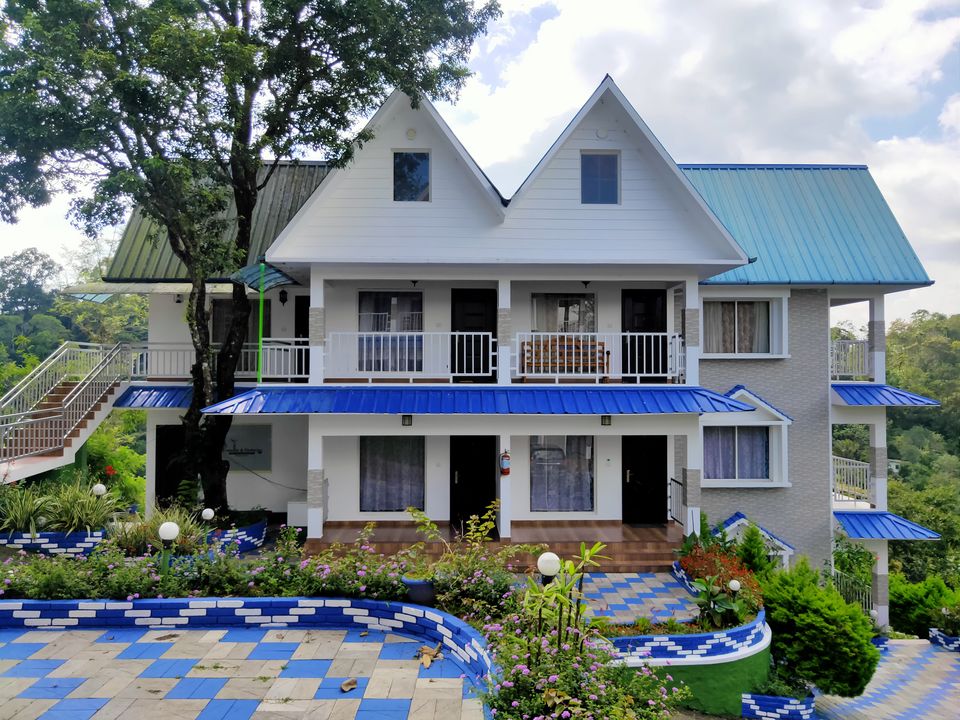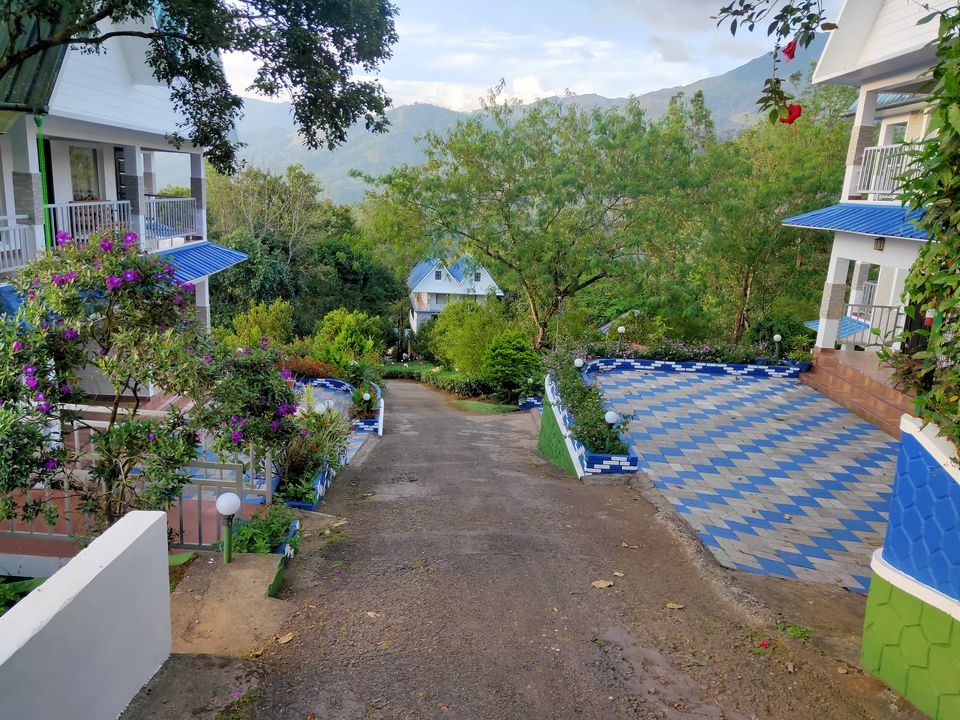 In the evening we went for a walk inside the resort. It was really cold outside. The resort and surroundings looked much more beautiful at night as it was decorated with diyas since it was Diwali. We had dinner and went to sleep around 9 p.m.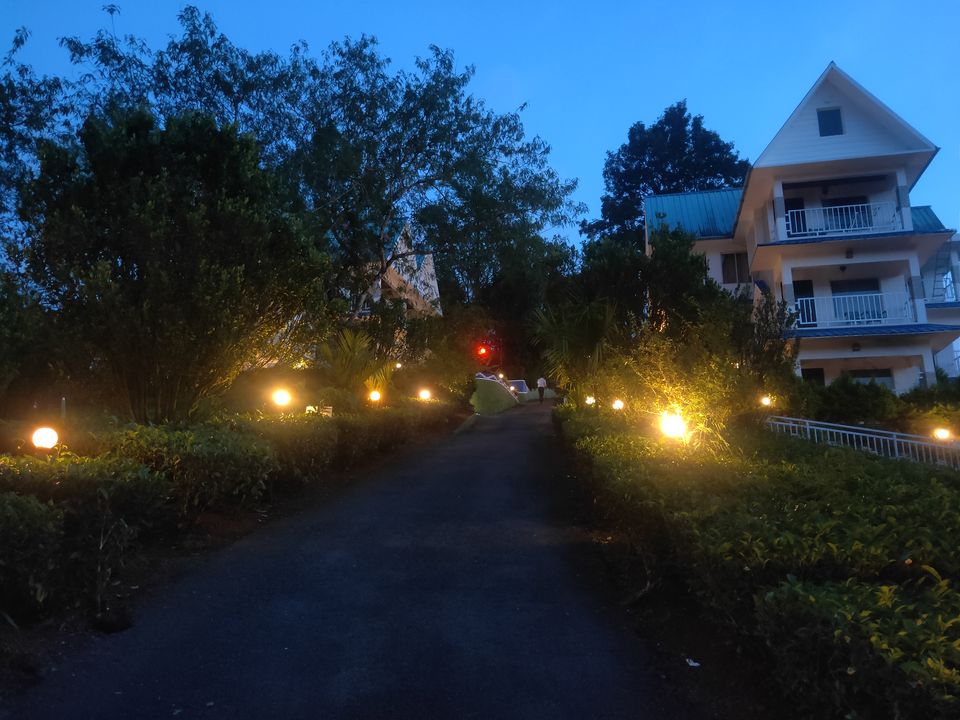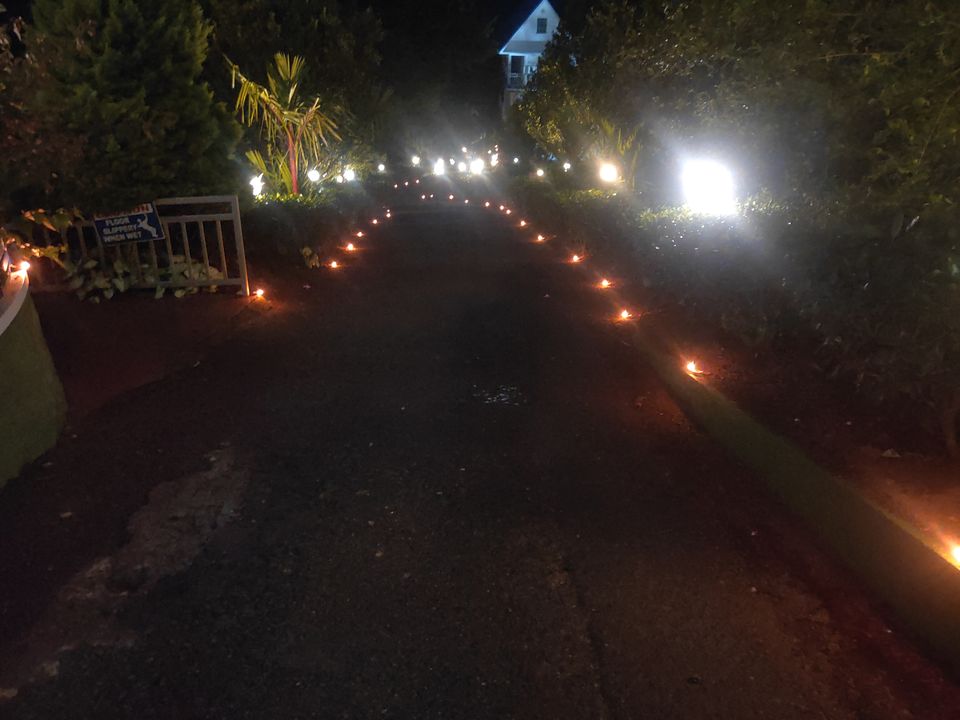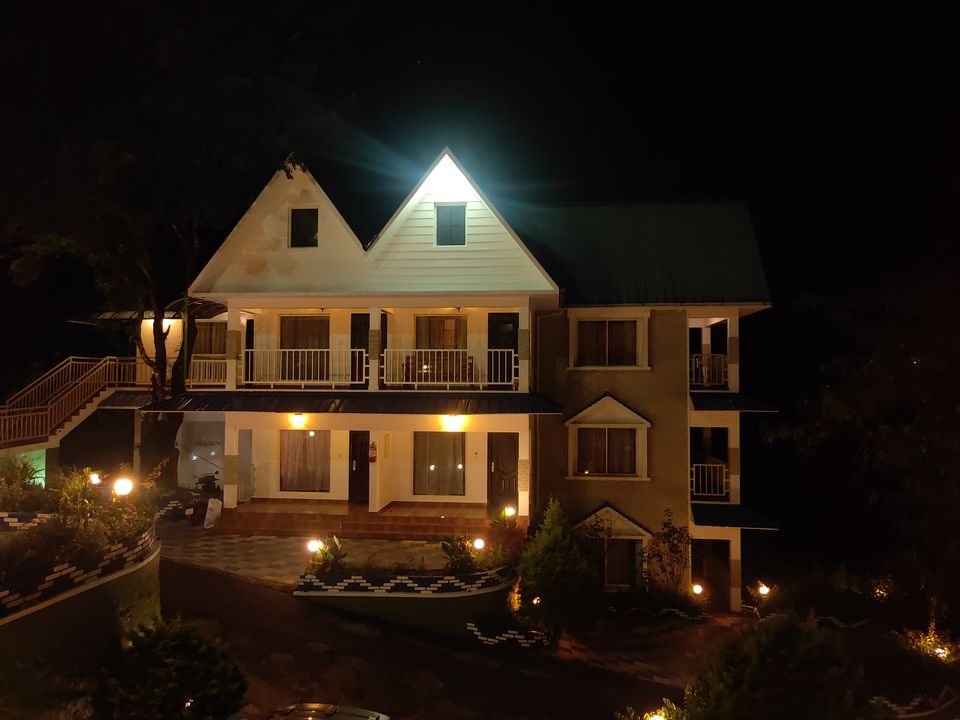 The next morning we woke up to the musical sounds of birds. We had a good breakfast from the resort and checked out from there at 10 a.m. We had booked a hotel - Misty mountain for second day. We checked in at hotel at 11 a.m. The hotel is located near 2nd mile viewpoint on the Munnar highway. The main attraction of this hotel is the aerial view of tea plantations we get from the top. That was undoubtedly one of the best views we can get at Munnar.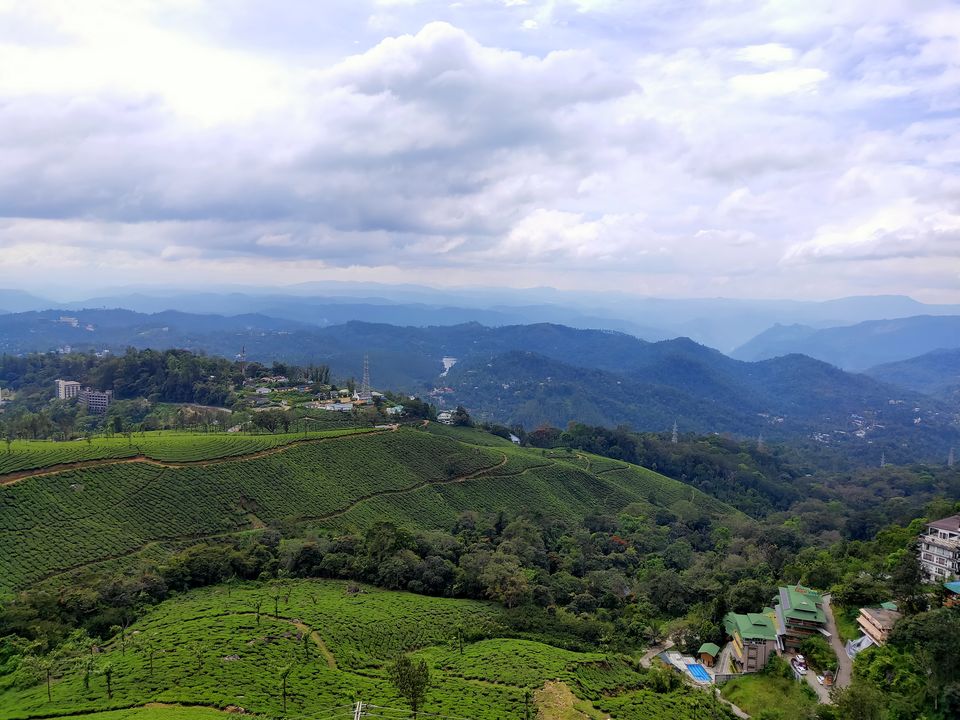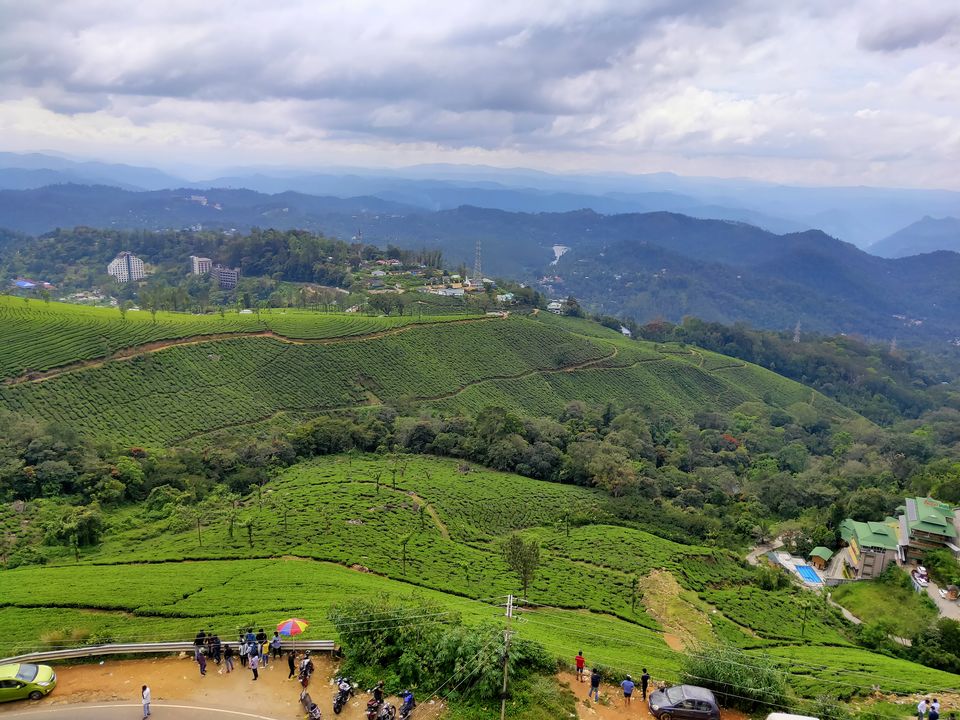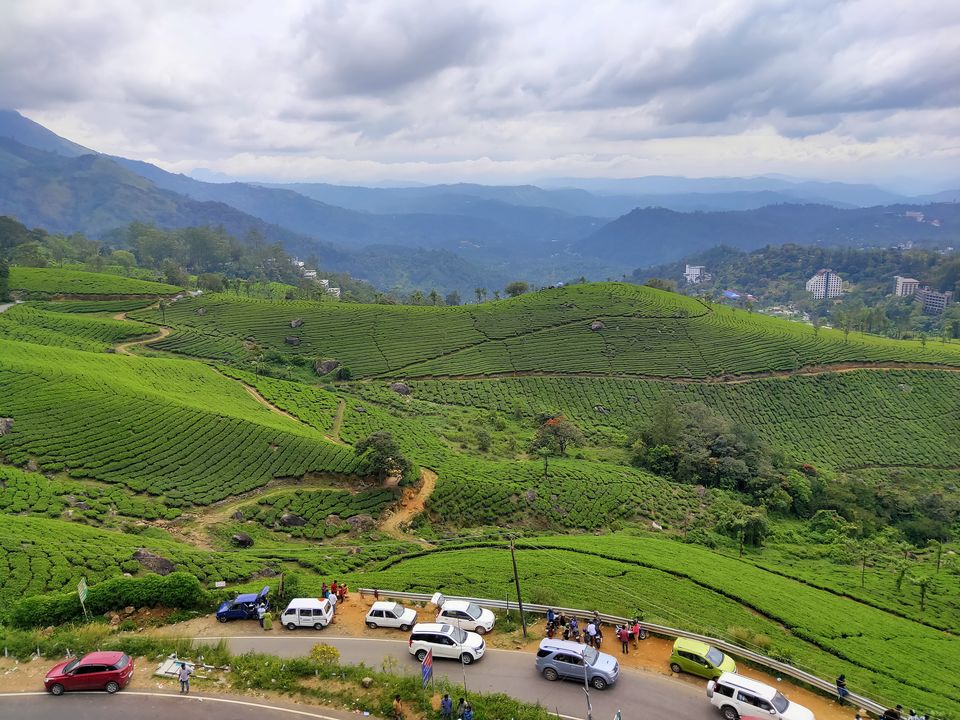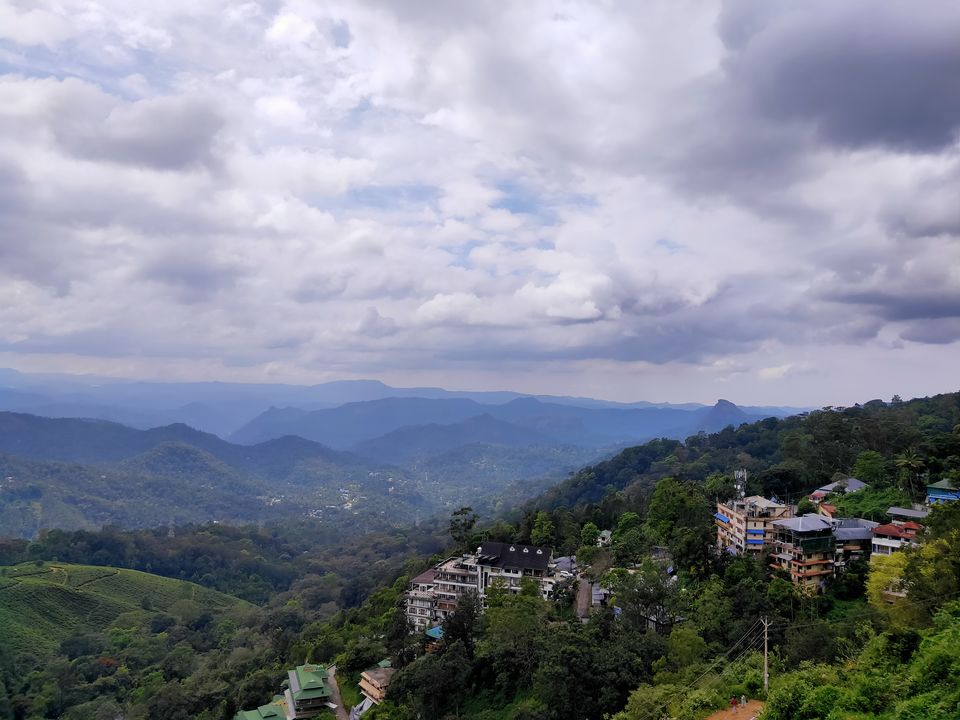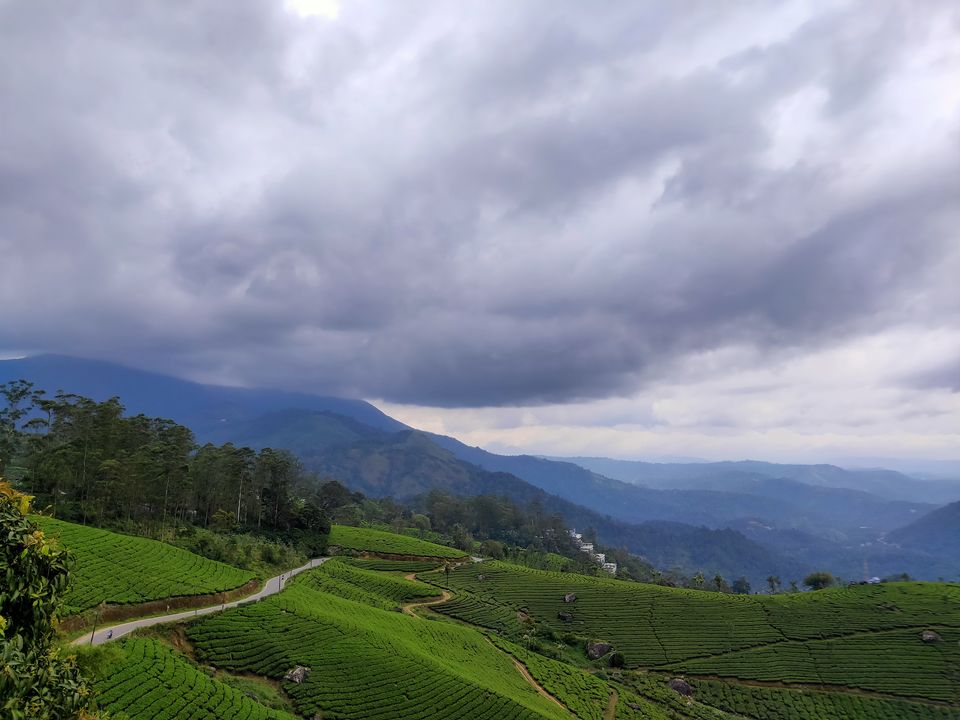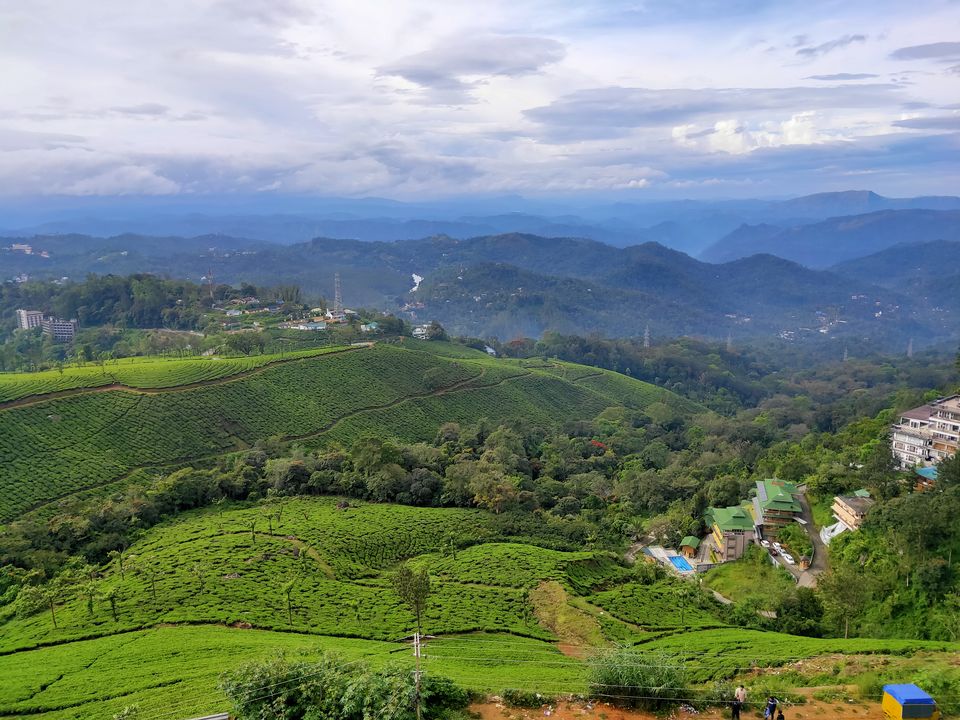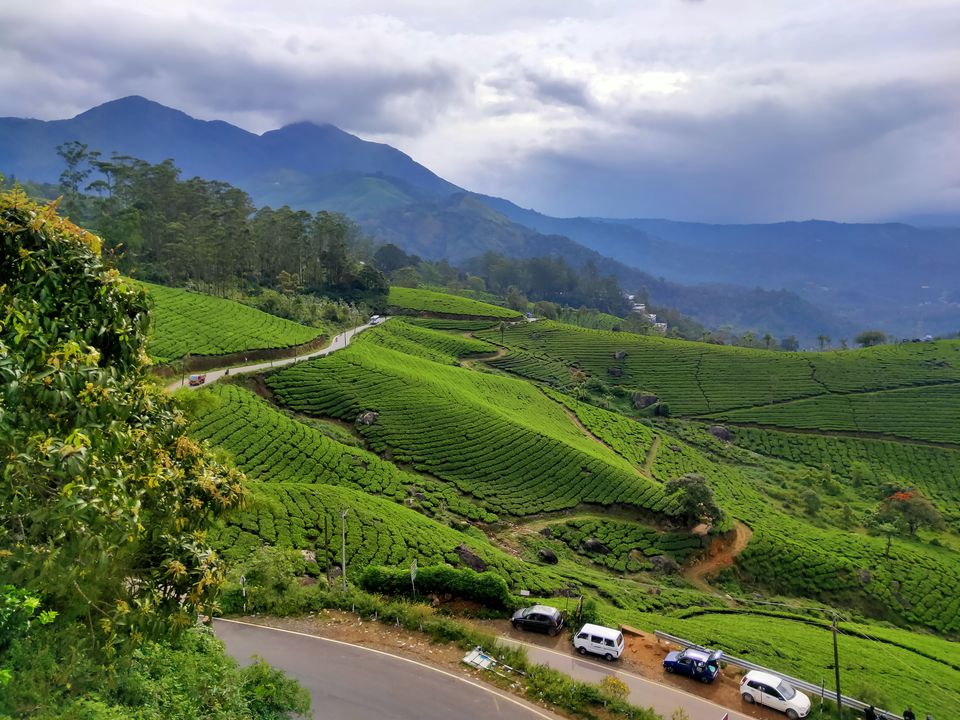 At 1 p.m, we decided to take a ride on Munnar - Marayoor route. On the way we had lunch from Alibaba restaurant near Munnar town. The route to Marayoor is so beautiful with views of tea plantations and distant mountains on both sides. On the way we were welcomed by misty weather. Marayoor is famous for the sandal reserve forest. It is located at 40 km from Munnar. On this route is the famous Eravikulam national park located. We drove through the route enjoying the beauty of nature and taking stops at random spots with beautiful views.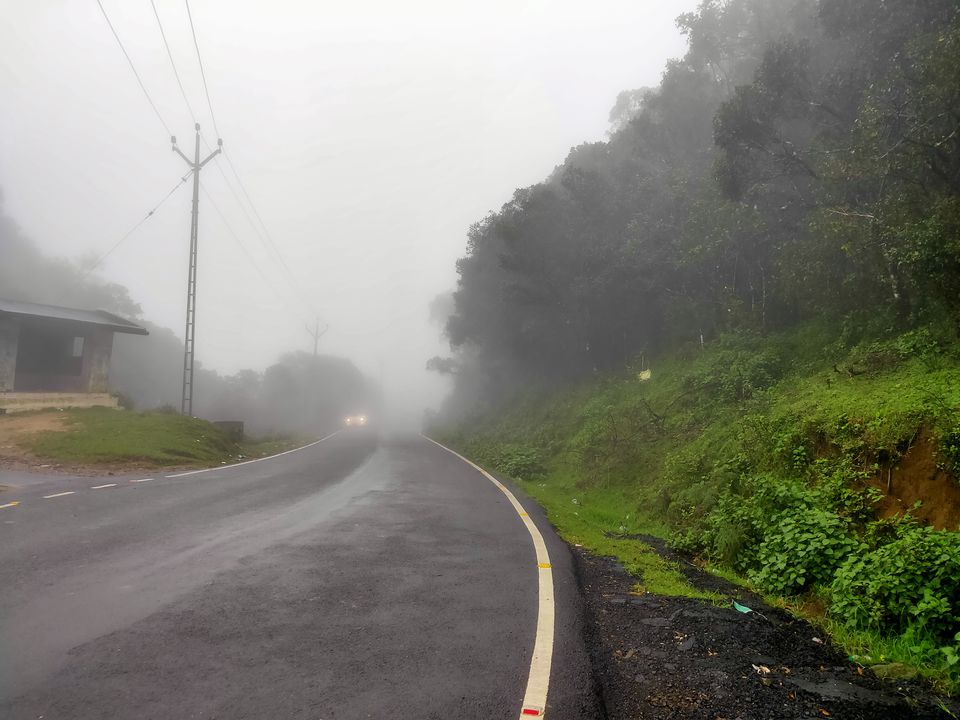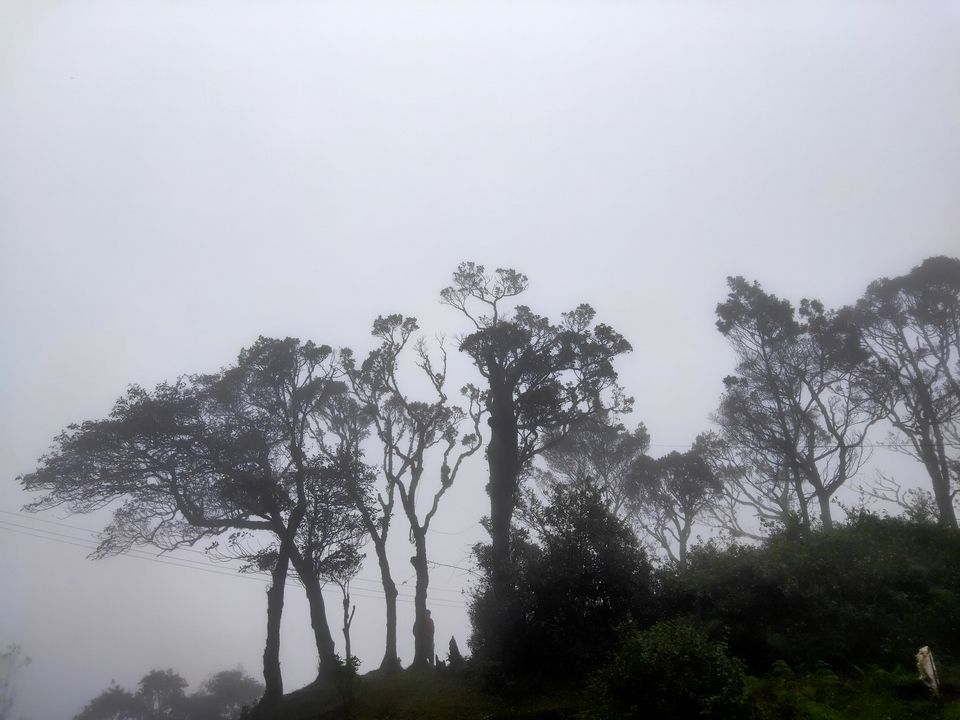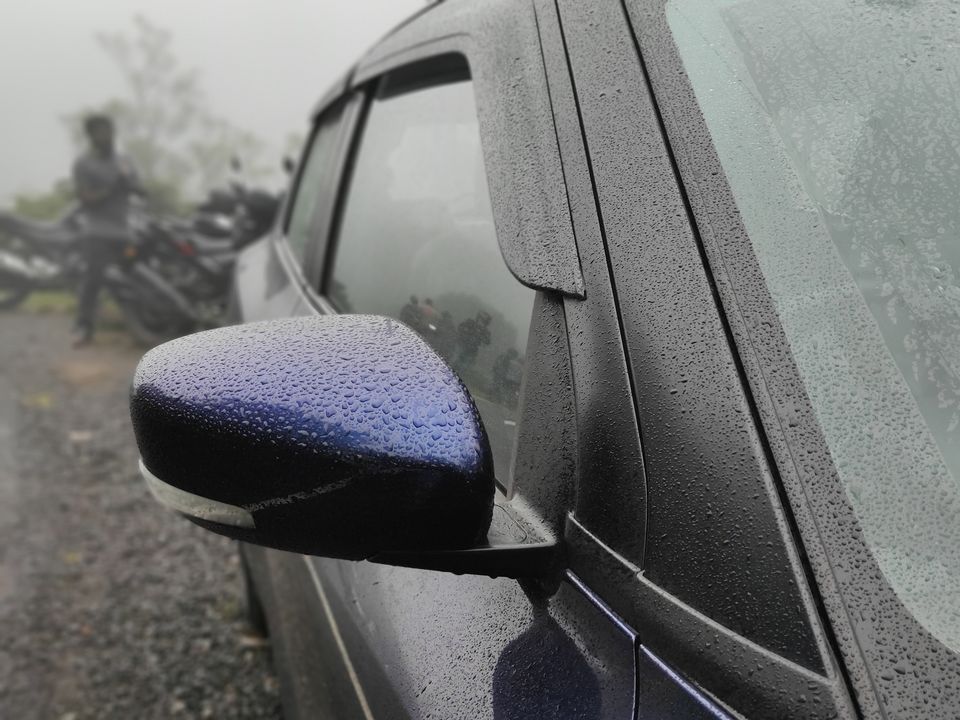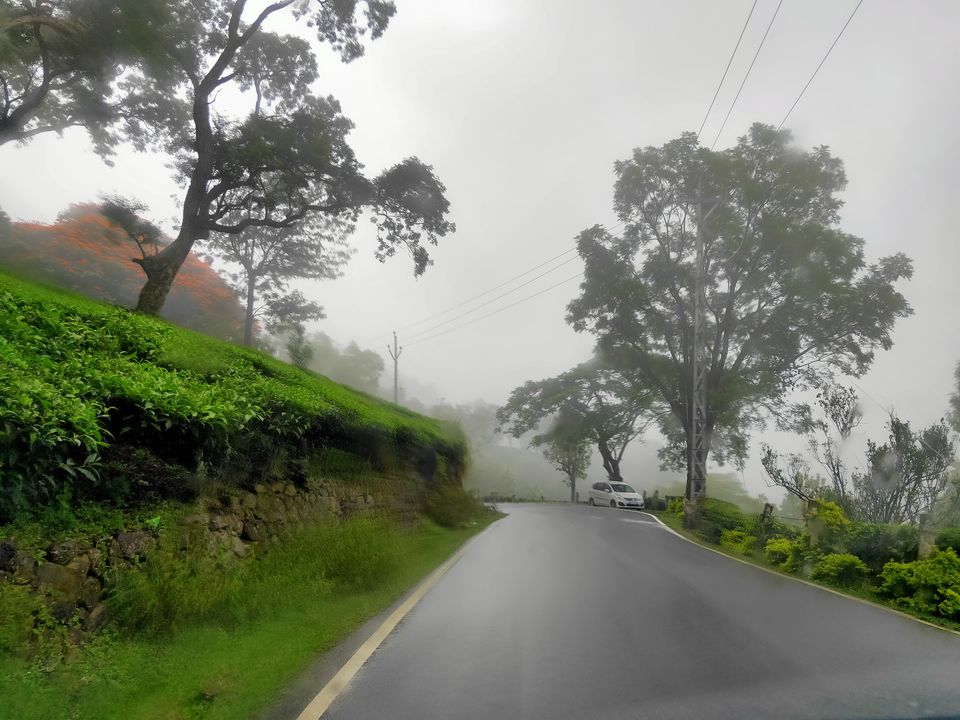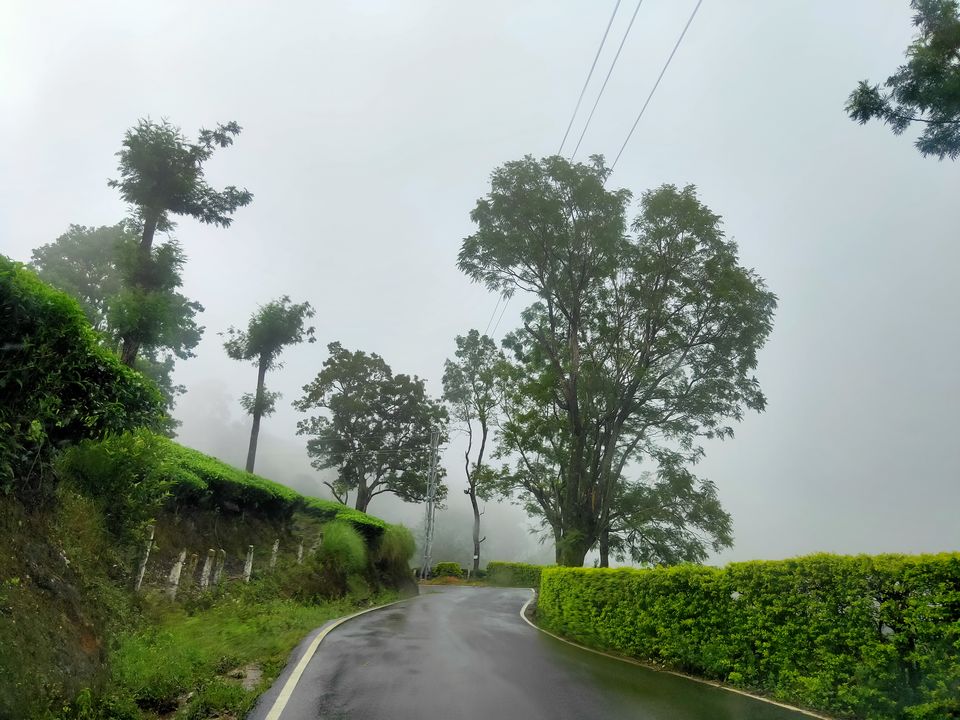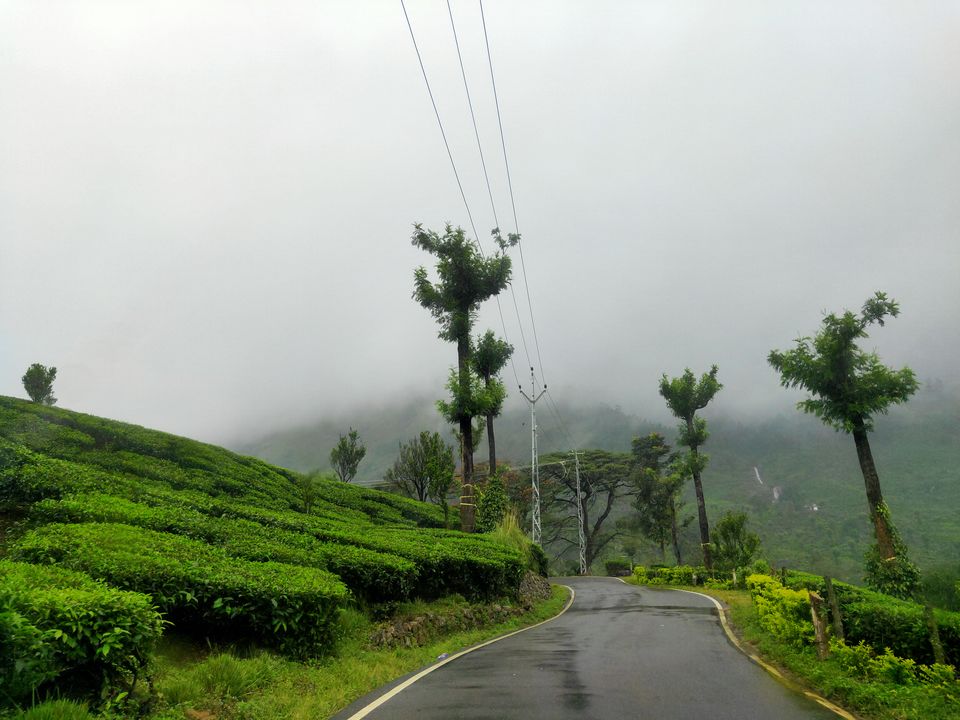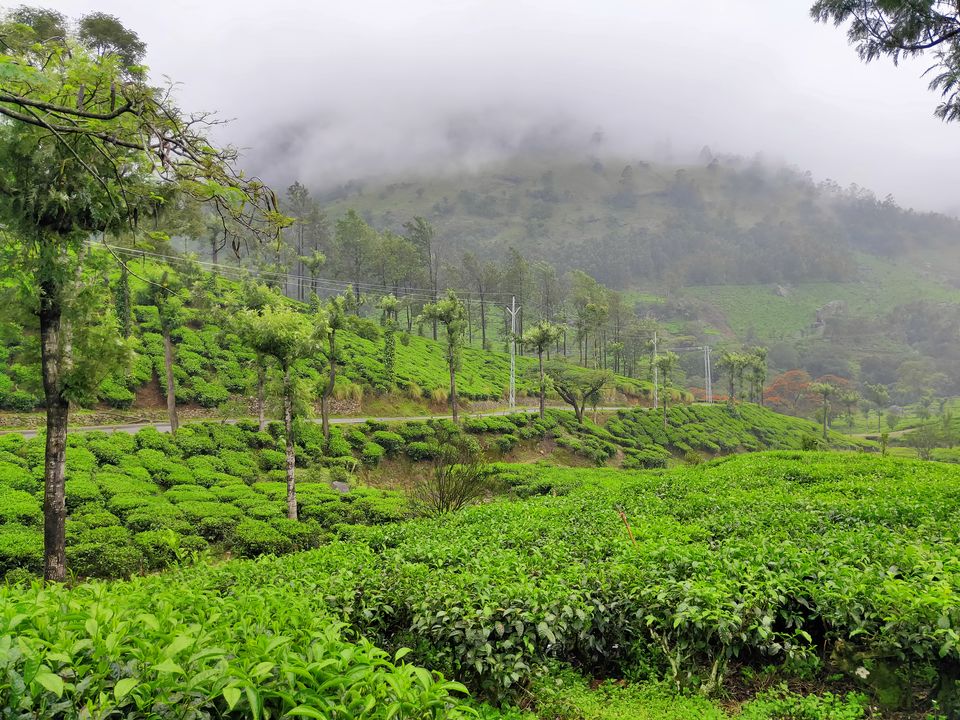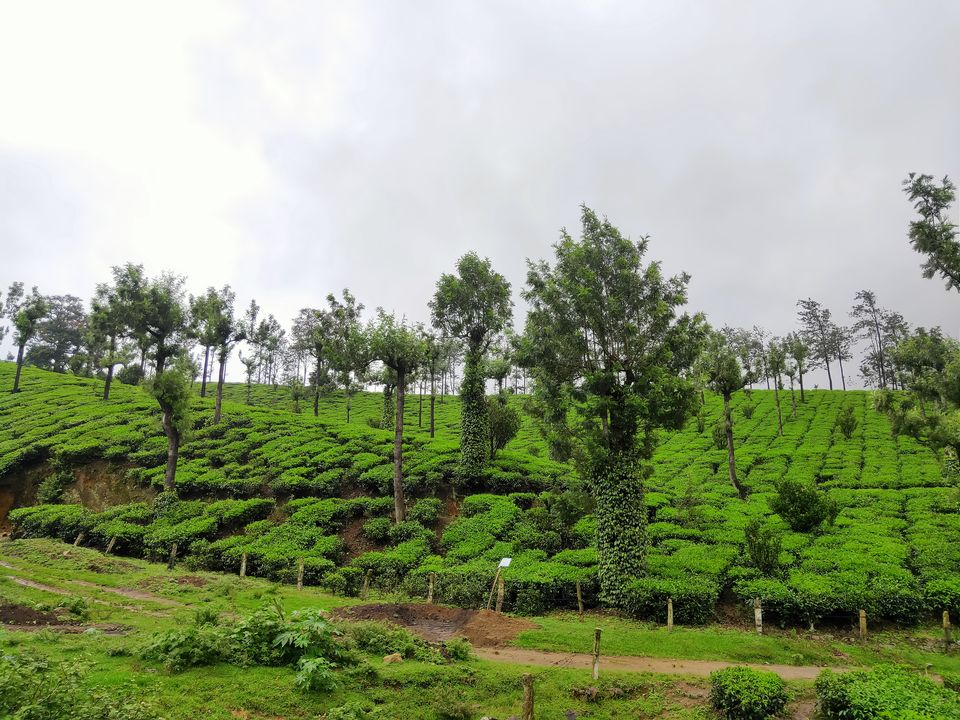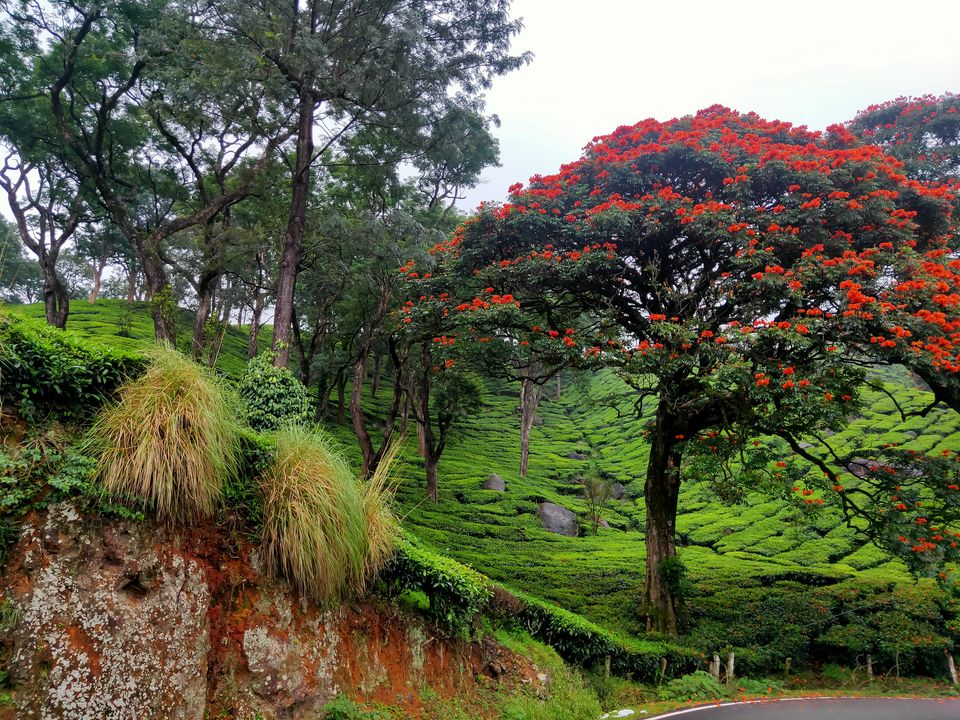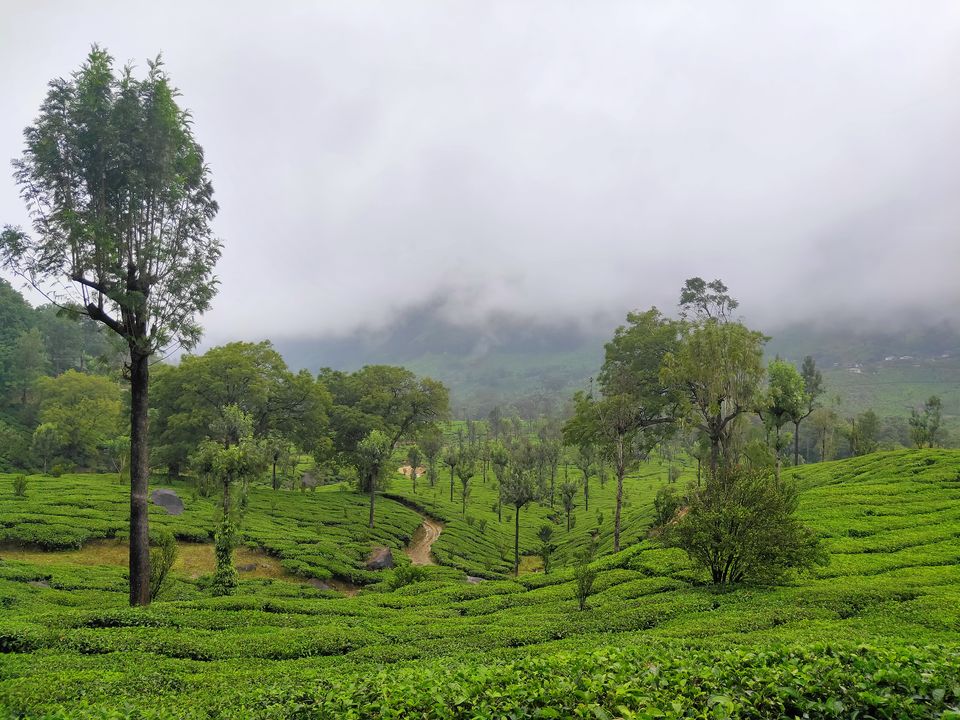 We went up to Marayoor town and then returned. The whole route is filled with different shades of green on both sides and it was a nice four hours journey which gave us some unforgettable views and memories.
We reached back at hotel at around 6 p.m and had dinner from hotel itself and went to sleep.
We woke up and had a good breakfast from the hotel restaurant. After that we went to the top of hotel to get the aerial view once again. This was our last day of trip. We checked out from hotel at 9 a.m. and then went for a ride on the Munnar - Top Station route which passes through many famous tourist spots of Munnar.
On the way the first spot was Mattupetty dam. We skipped this as we had already visited here before and the place was little crowded. Then we drove towards top station passing by Echo point and Kundala dam. On the way, when reached near Yellapatty we were covered with thick mist accompanied by drizzle. We were so happy with this sudden change in weather even though we had no visibility of the road. We stopped near Yellapatty village to enjoy this and after a few minutes mist began to disappear uncovering the beautiful view of tea plantations.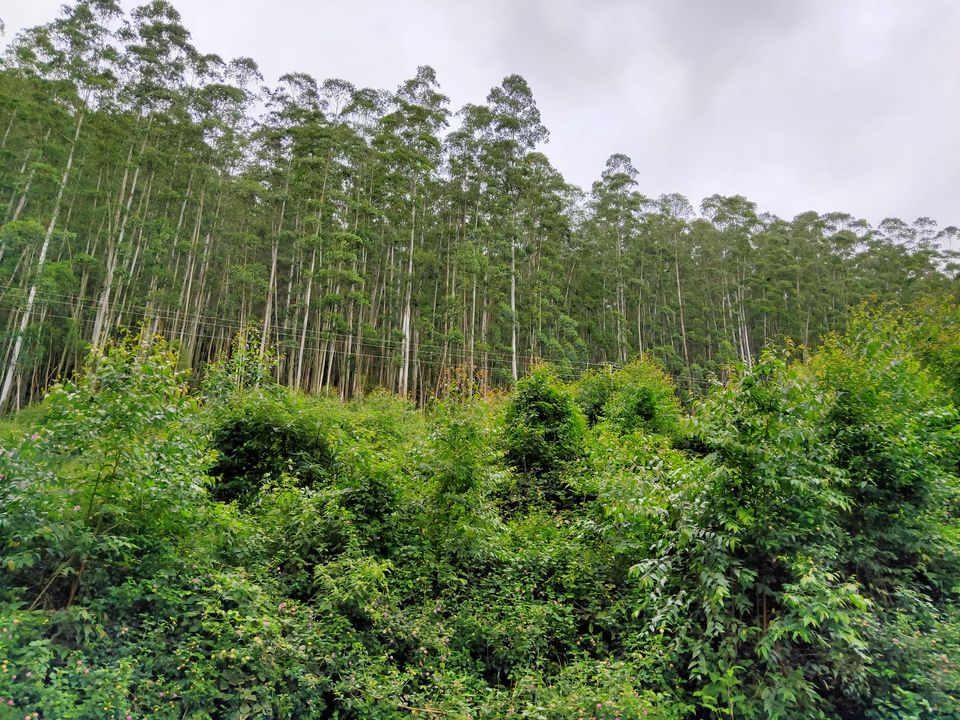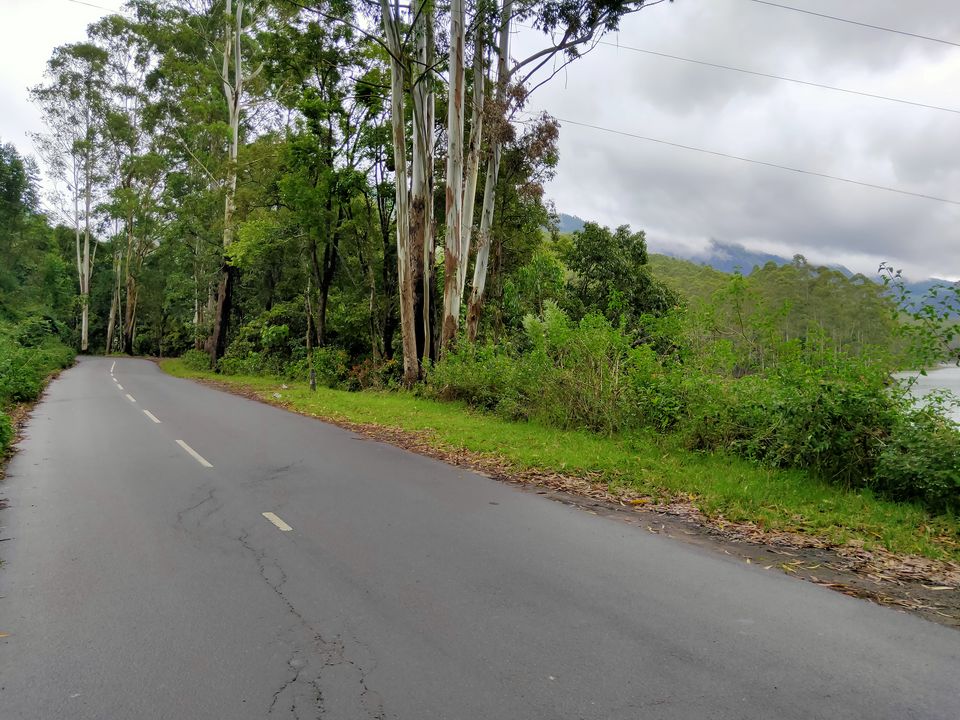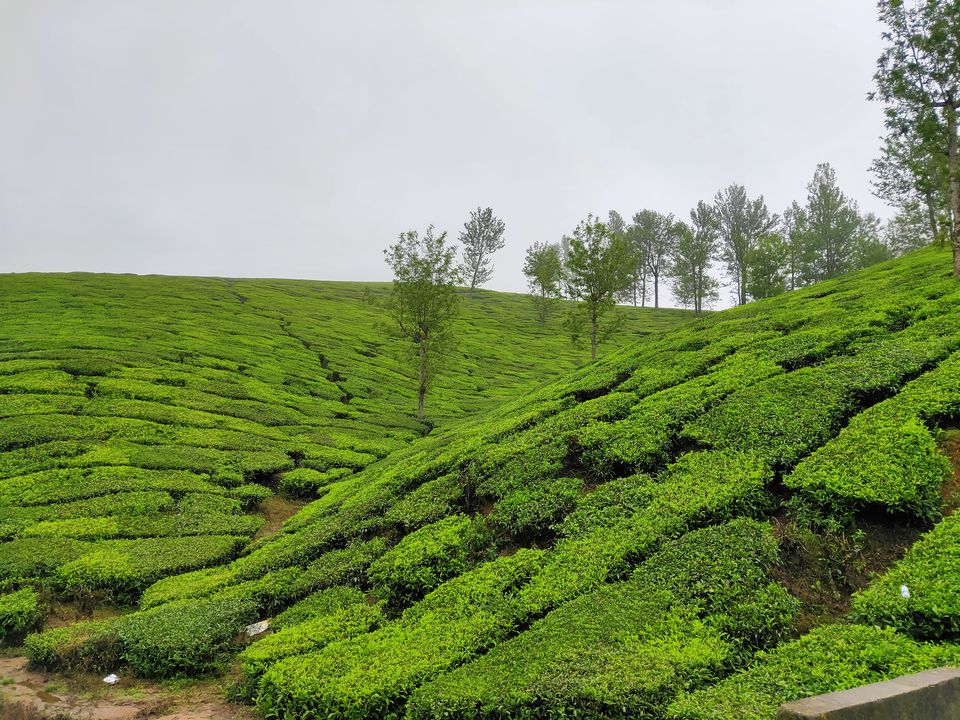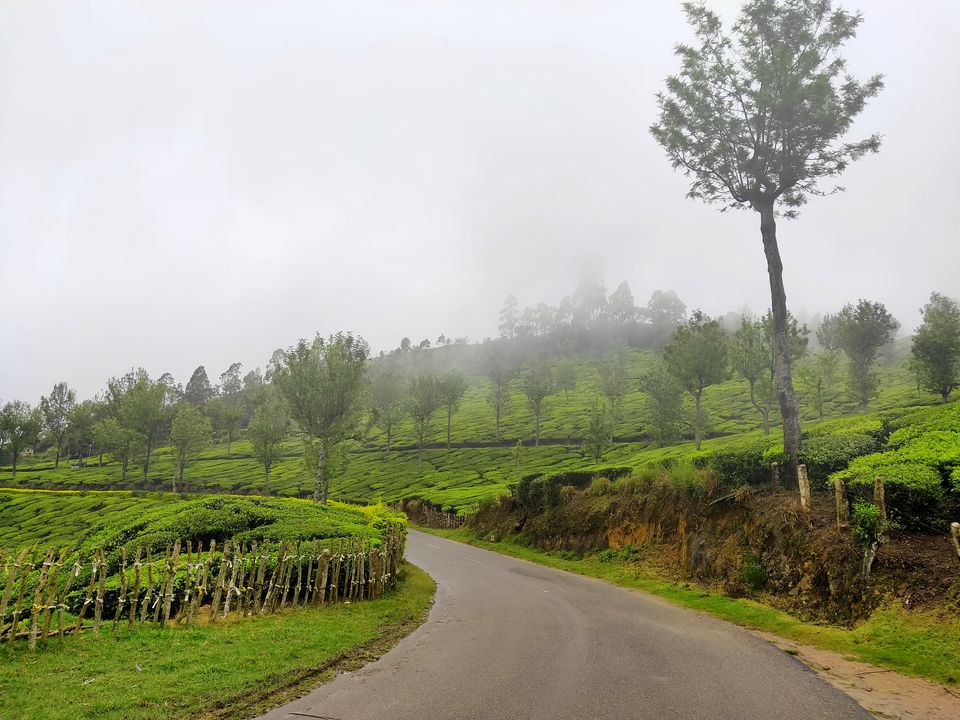 We then drove up to Top Station - which is a beautiful view point. We decided not to go to the view point as it started to rain heavily then. We then started to drive back to Munnar. On the way back we stopped at Kundala dam. This is one of the most beautiful place in Munnar. The views around here was so refreshing. We spent half an hour there and continued our journey.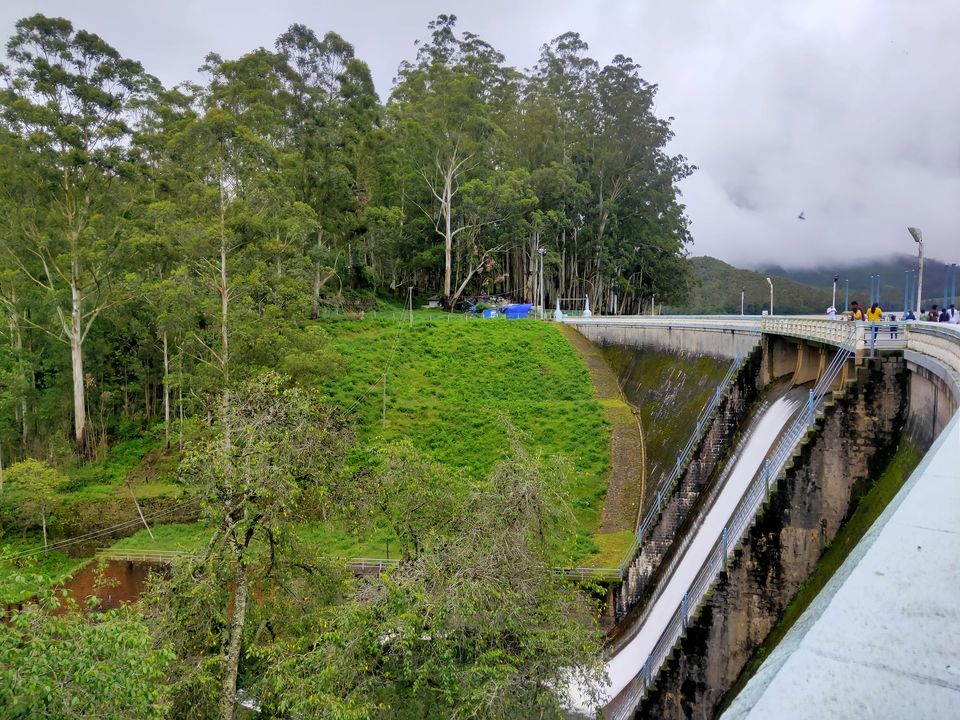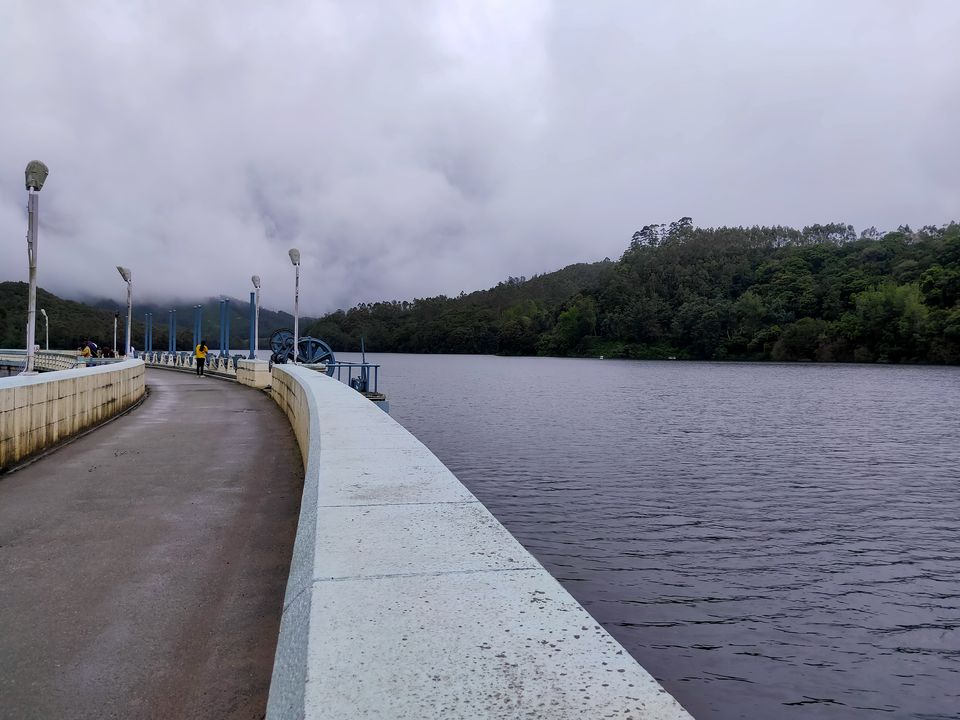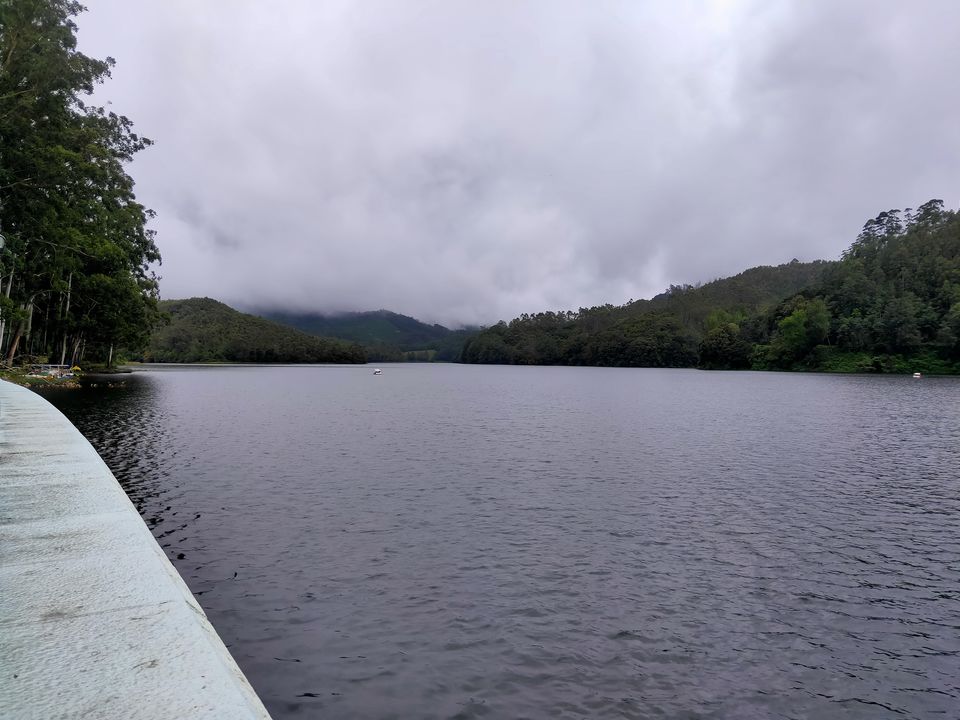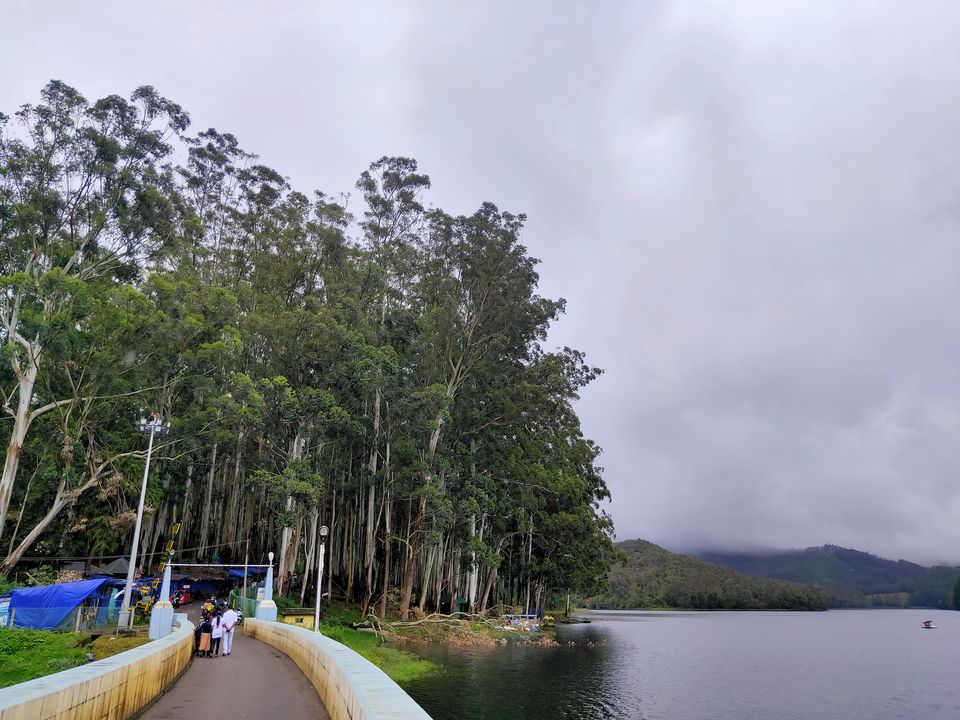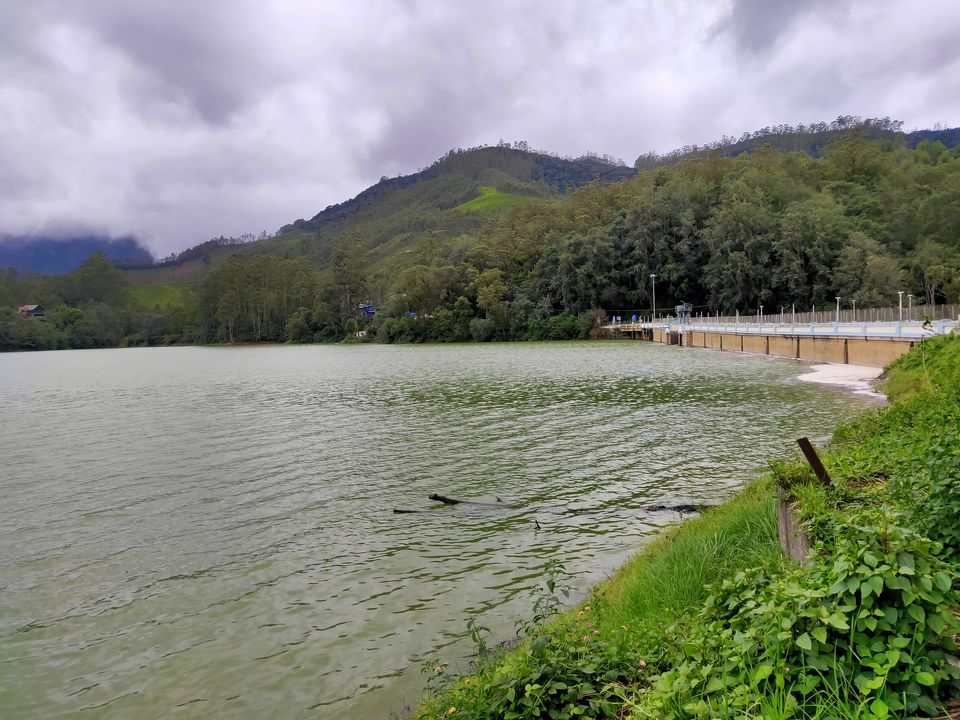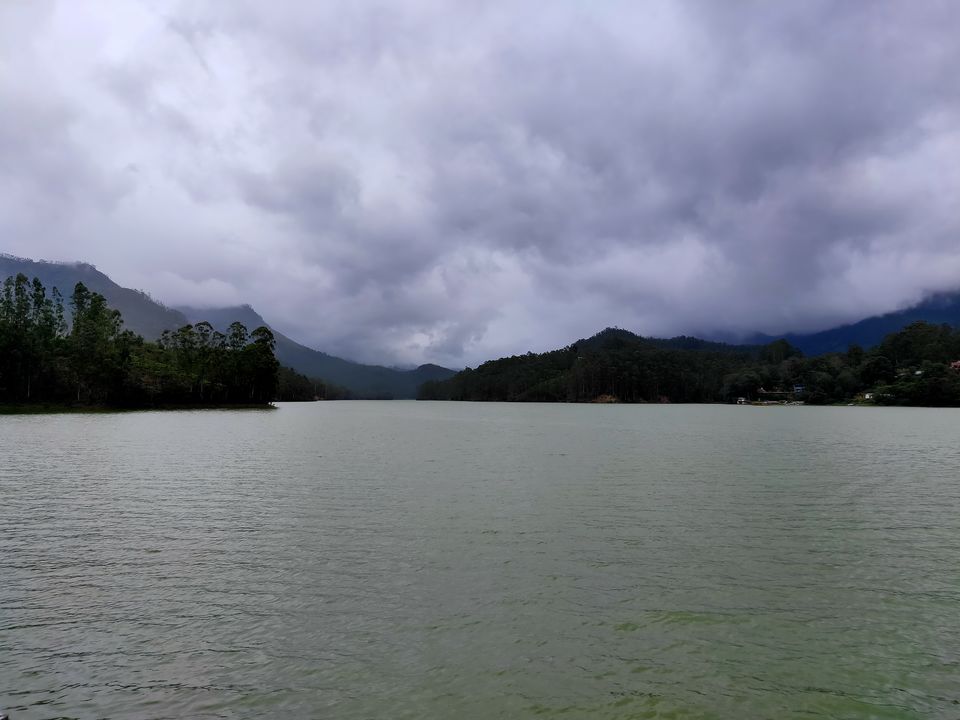 We reached Munnar town at around 1 o'clock and had lunch from Alibaba restaurant. After having lunch, we started our return journey to home saying good bye to ever beautiful Munnar. This was the second time we visiting Munnar and it was a much more memorable one than the first. We reached back home at around 6 p.m carrying a bundle of sweet memories.