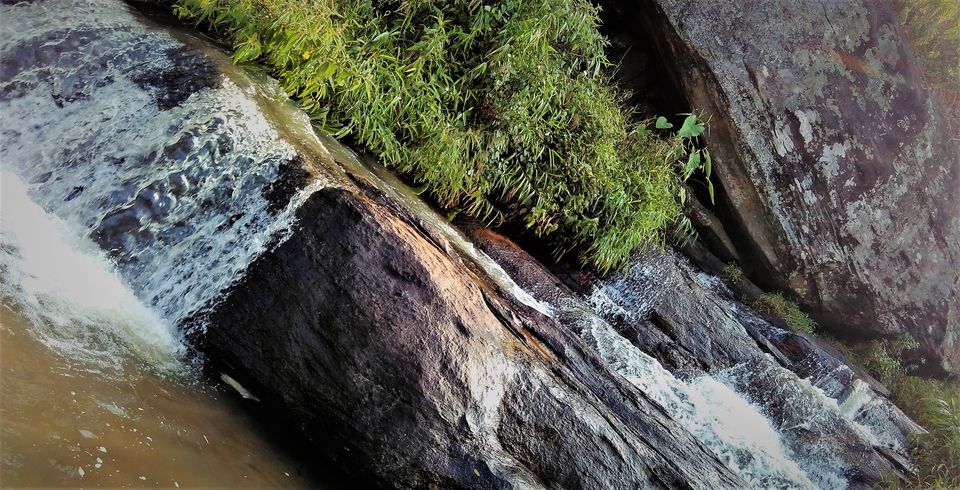 Kerala - Just the name can excite any travel enthusiast. As anybody, even i was excited when my friend told (at the end of our Mangaluru trip) lets plan for Munnar in January 2018.
We planned to visit after new year to have a off season experience and add a budget trip ticked in our wish list. Booked 2 rooms in November itself at Marayoor Holidays in Marayoor, which is hardly 75 min (40 km) drive from Munnar. We got 2 rooms for 3 nights at the deal price of 4k through Goibibo app.
Having booked the accommodation and my friend who has a car (traveling with me) agreeing to drive through the trip, half the preparation is done even before 2017 end.

Then came Jan 2018, both of us were thinking that the other would plan the route and attractions to visit. We kept quite till the last day of our trip. Nevertheless, both of us had done some homework to see what are the main attractions to visit in Munnar. But never decided in advance or discussed what exactly is our itinerary for the four days.

As we both are from different locations, decided to meet in Mysuru the common start point for the trip. Having said that Marayoor is 290 km from Mysuru and almost 7 hours journey, our trip actually means 2 days journey and 2 days of sightseeing.
On the previous night of our travel, our plan was almost finalized to visit Bannari Amman temple, Bannari while going and Isha foundation's Shiva statue, Coimbatore on our return. Remaining 2 days we will cover Munnar and Marayoor local sight seeing.
Travel tip: To keep the good health during the journey, we carried 20 liters water can in the car which was sufficient for 4 days for 4 people (by drinking hot water in few Hotels)
After lunch, we had a quick snap. We got ready to visit Sandal wood forest safari (Pradeep @ hotel guided us and assisted well in local sightseeing)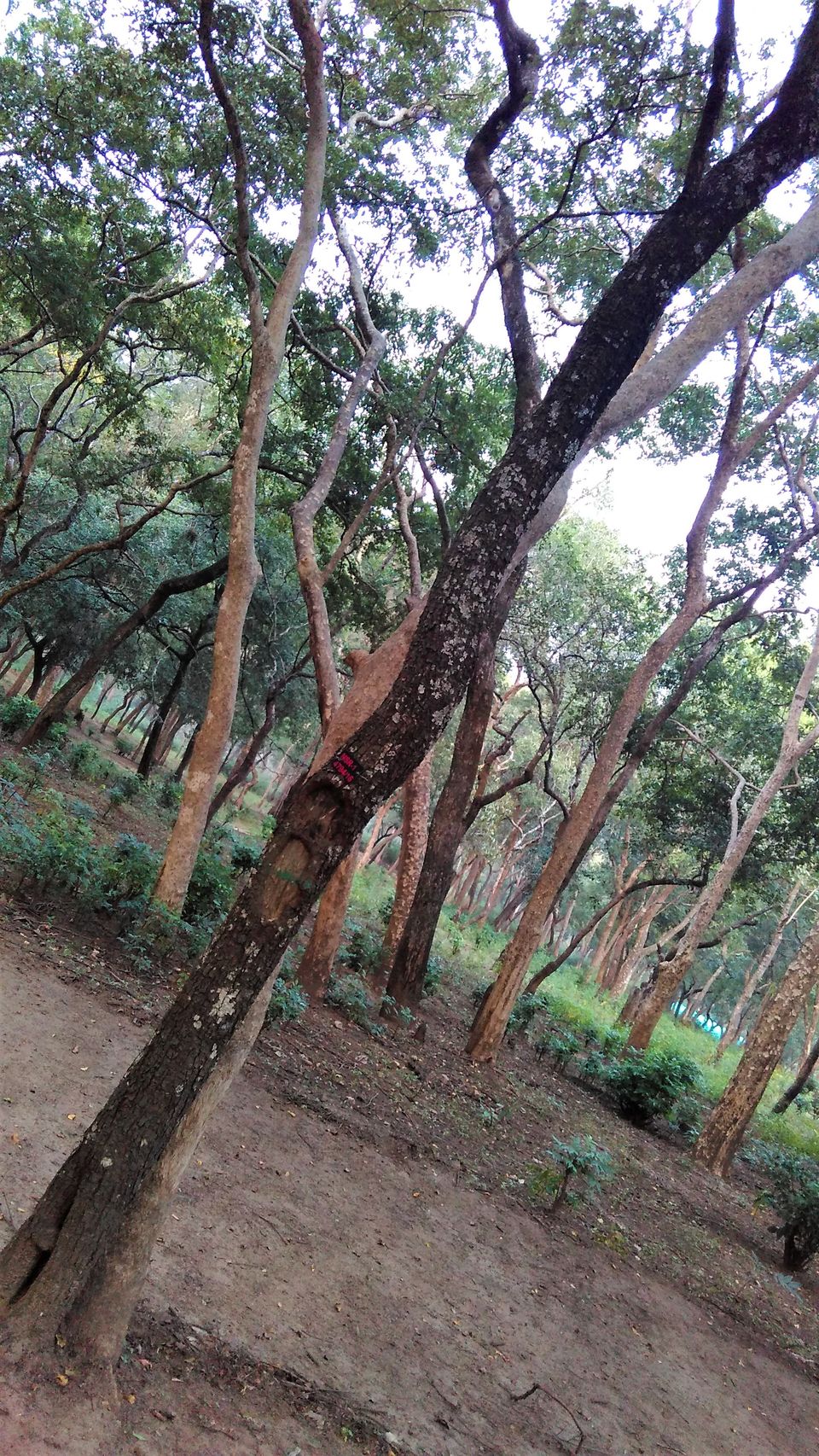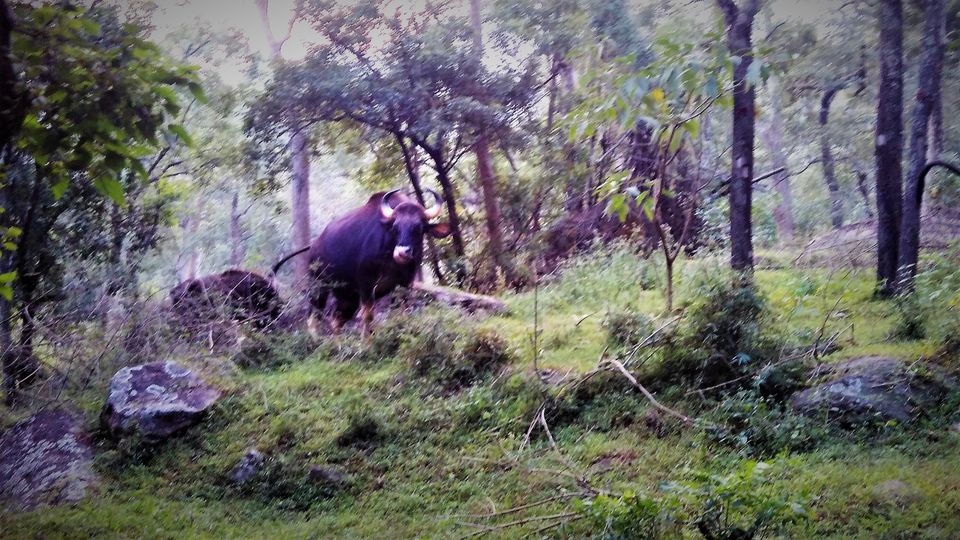 Day 2: Marayoor local sight seeing
After discussing with Pradeep (Hotel in-charge), we got to know that we have the below places to cover as a part of Marayoor sight seeing
First half:
- Vegetable and fruits farms (at around 16km distance)
- Water falls
- View point
- Lemon grass making spot
- Jaggery making plant
- Megalithic Dolmens
Second half:
- Trekking
We preferred to go for session 2 that starts at 2 pm, we were supposed to be present there before 15-20 min and purchase ticket of 200 bugs. This trek is organized by government entity, who will assign guide as well for us with the same fee.
This has 2 options viz trekking to waterfalls [bit difficult] or trekking to see Mesolithic caves and rock paintings [comparatively easy]
or option 2 for second half:
Visit the tea factory in the Marayoor - Munnar road
various factory visits are available and we may chose to visit any factory. As our guide suggested we visited 'Talayar tea factory'
We hired a guide who accompanied us in our car to visit the above mentioned places. Lets start day 2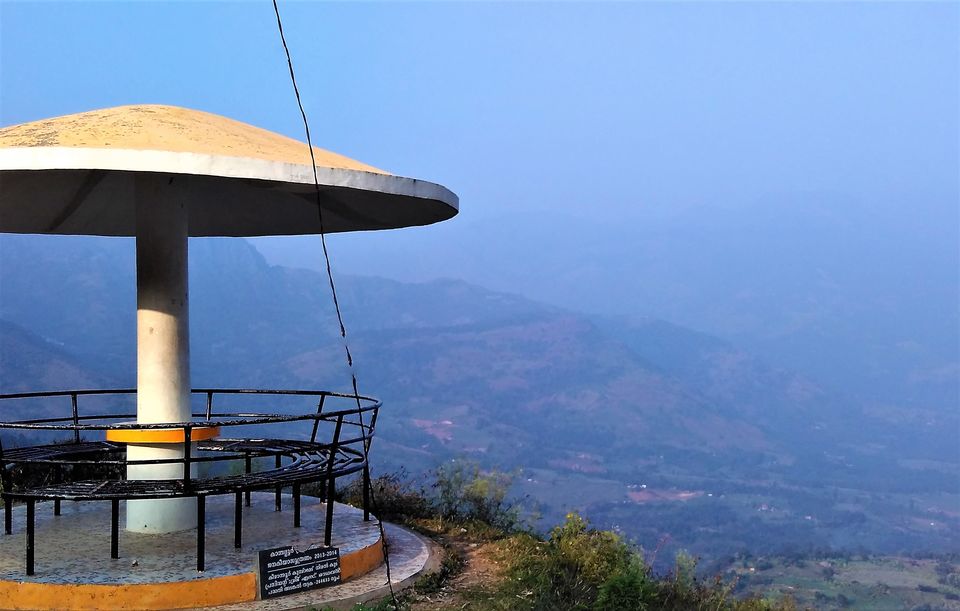 Day 1: Towards Marayoor
Famous temple (Bannari Amman temple, Bannari) on the way that gives us wonderful experience and small break to start with. All facilities like free space to have food, water, rest rooms etc. are available here. Can see many people with Ayappa swamy mala, if visited during the Makara Jyothi season.
Don't miss to have yummy Puliyogare (prasadam that comes with cost) here.
We had a breakfast (packed from Mysuru) here and my friend relaxed a bit as we had to cross through 27 hair pin curve road before reaching here.
We started to proceed towards Marayoor. We need to cross around 3-4 check posts (Karnataka, Tamil Nadu and Kerala borders). Beware, there is thorough checking done in the check posts and police at check posts demand for money (better don't pay and if they persist you may pay 20 bugs and leave).
Before reaching Marayoor, we get one more wild life sanctuary Chinnar. This place looks to have enough potential to attract tourists having night safari, wild life sanctuary, falls etc. To quote few, below are snap shots
We checked in to Marayoor holidays @ around 3:00 pm. Got fresh up and proceeded to Sandal Breeze hotel for the noon lunch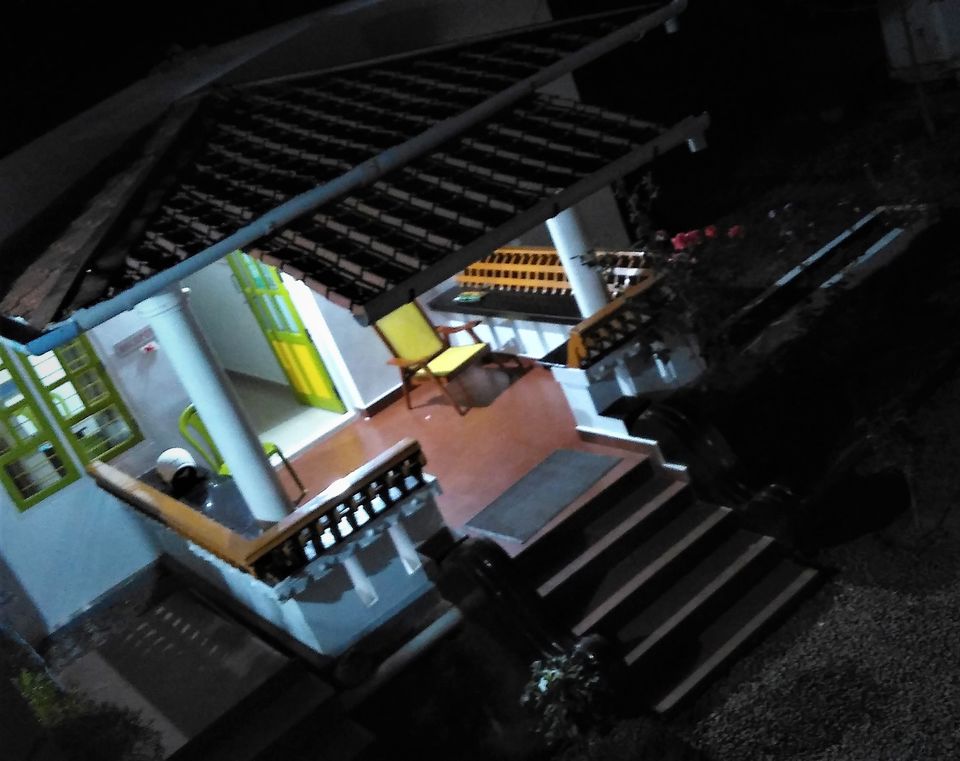 It is recommended not to miss food in this place at all. Kerala tali, one of their special food
Before the end of safari, we did a river side walk (lochside walk, as they say in UK)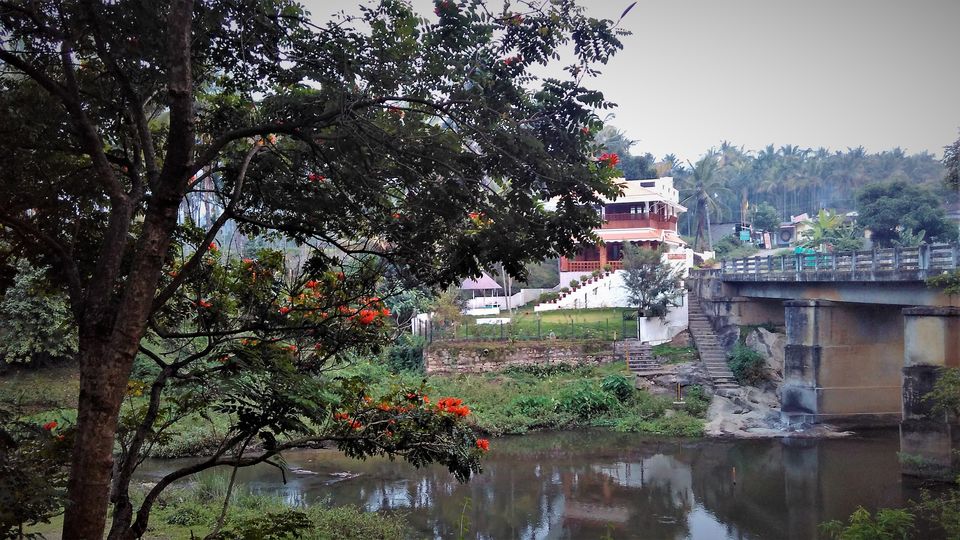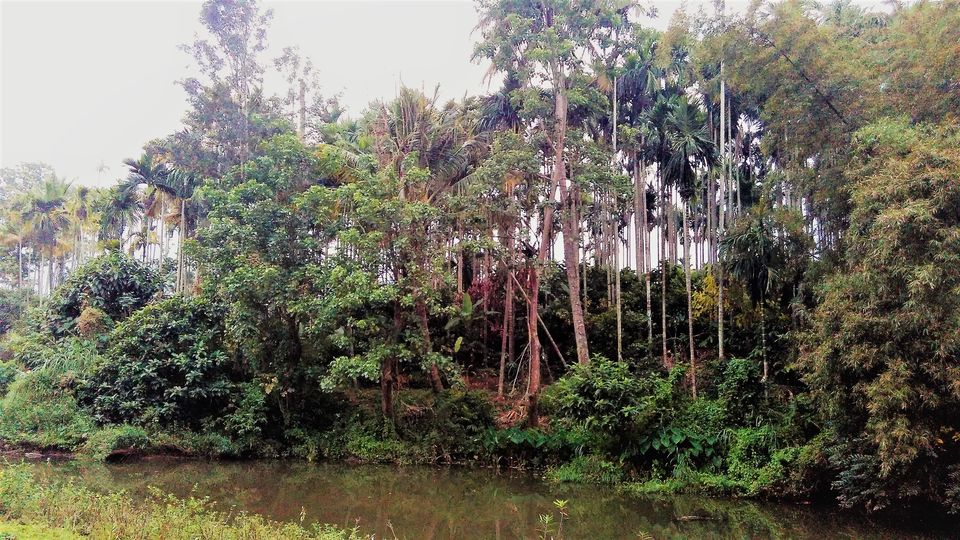 At the end of day 1, we turned back to rooms for rest. This forest safari in auto, driver being our guide costed around 400 bugs for about more than an hour.
As per local people suggestion we headed to Hotel Kamali for dinner, items including idli, dosa, chapati, parota, chicken curry, ganji costed around 230 bugs for 4 people. It tasted very well, to taste the local food in any tourist spot you have to visit small road side hotel and not the big ones.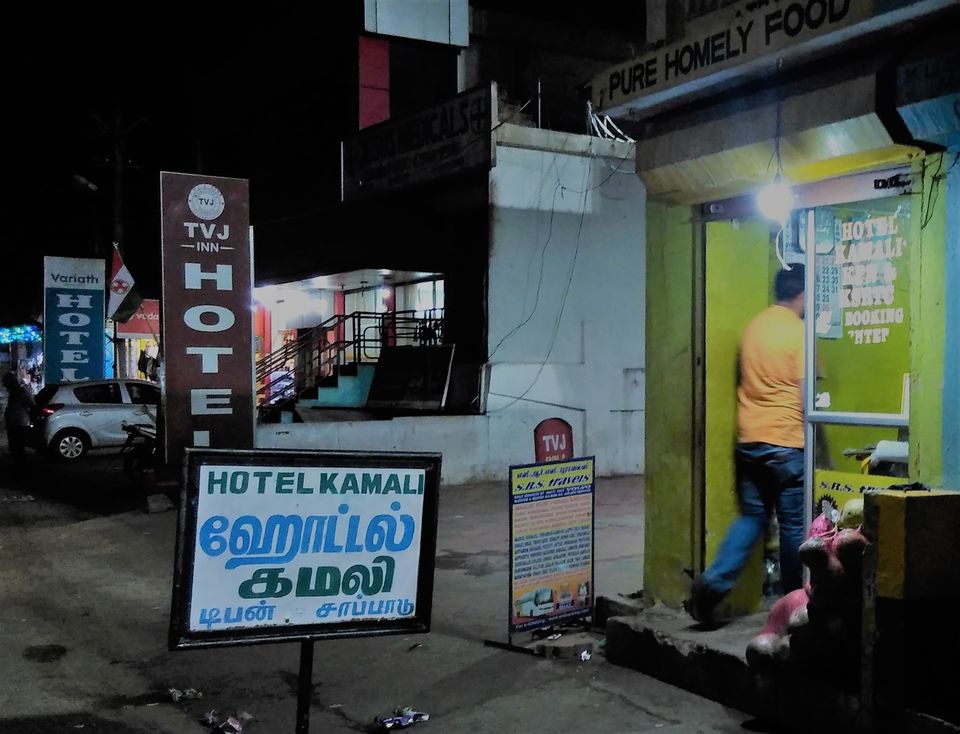 Started with view point, clicked few pics (including selfies) here and enjoyed the chillness of the location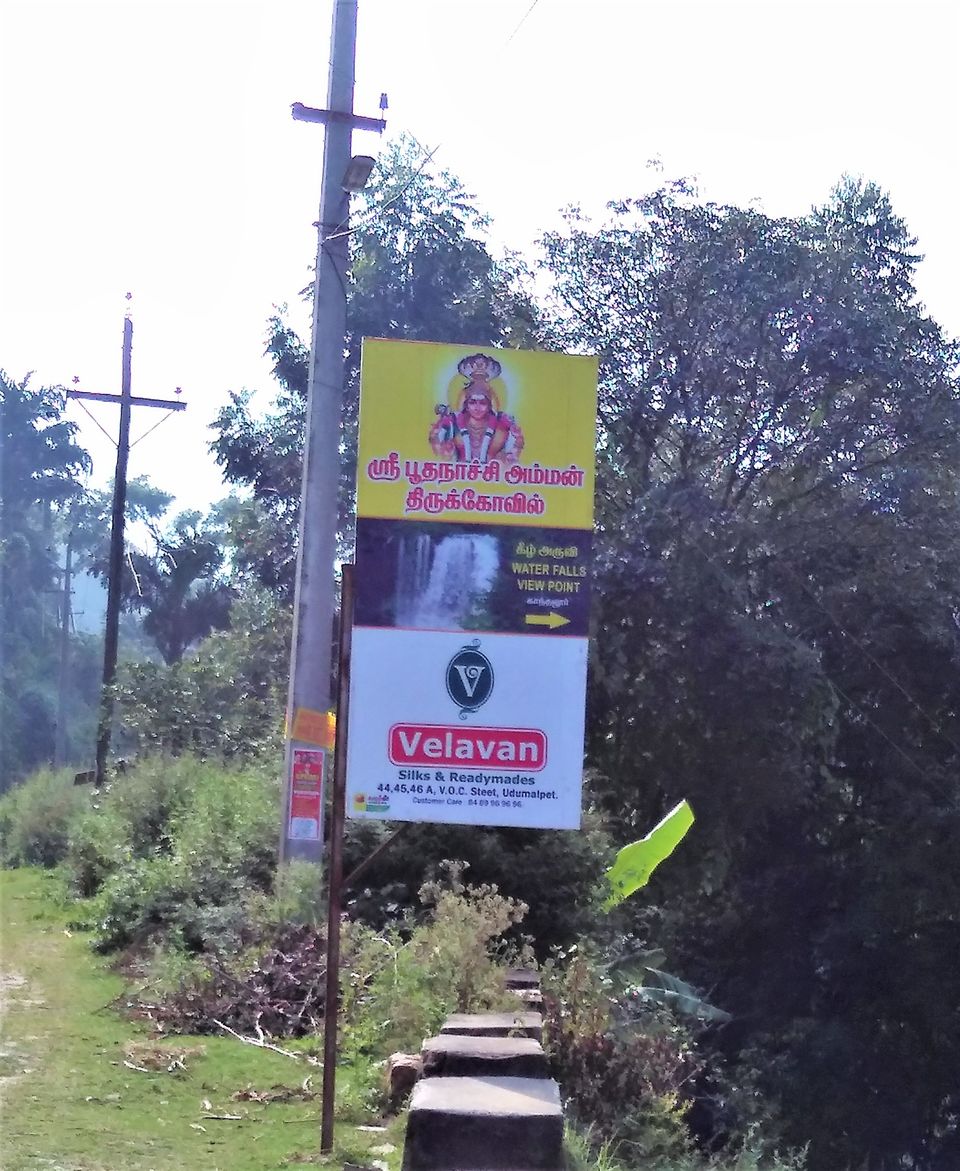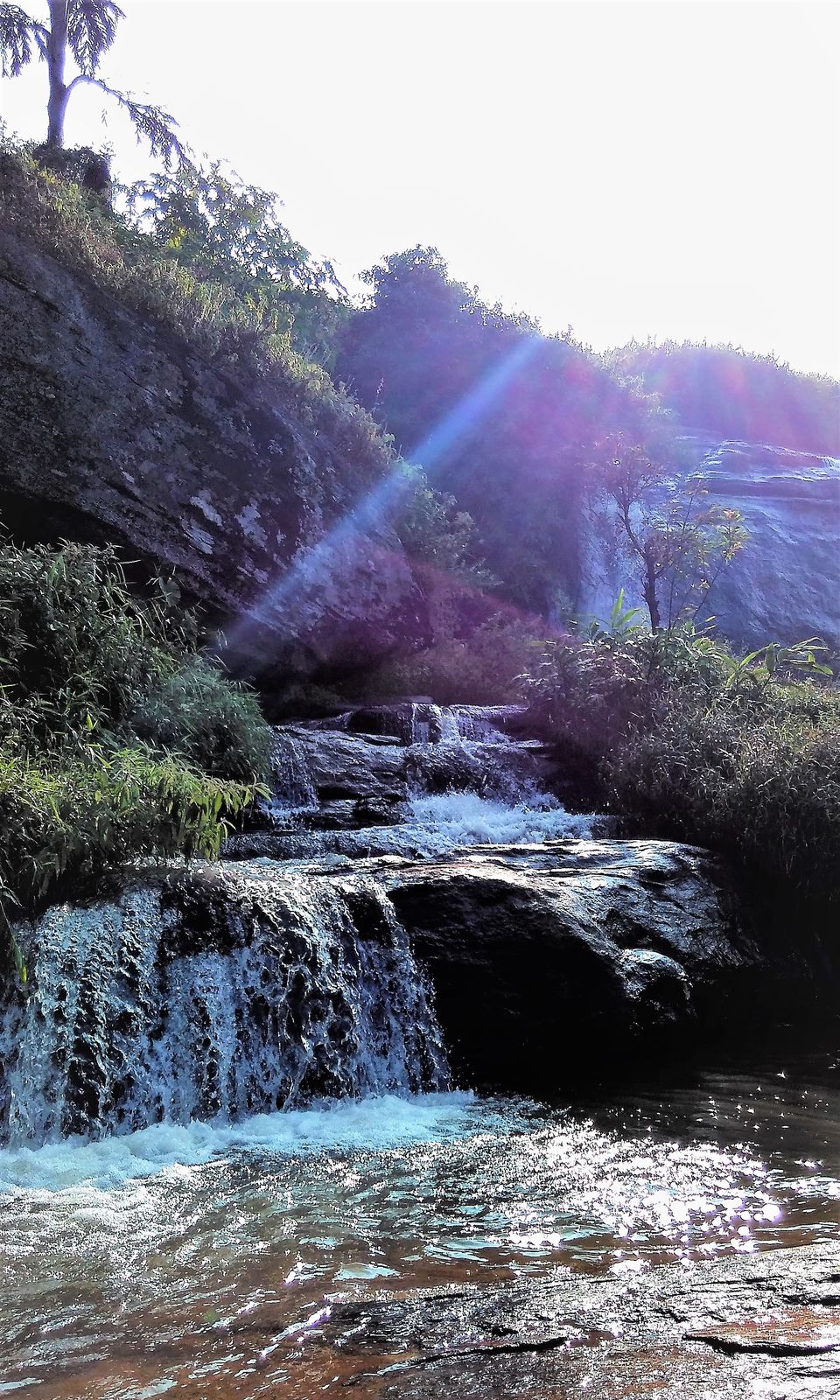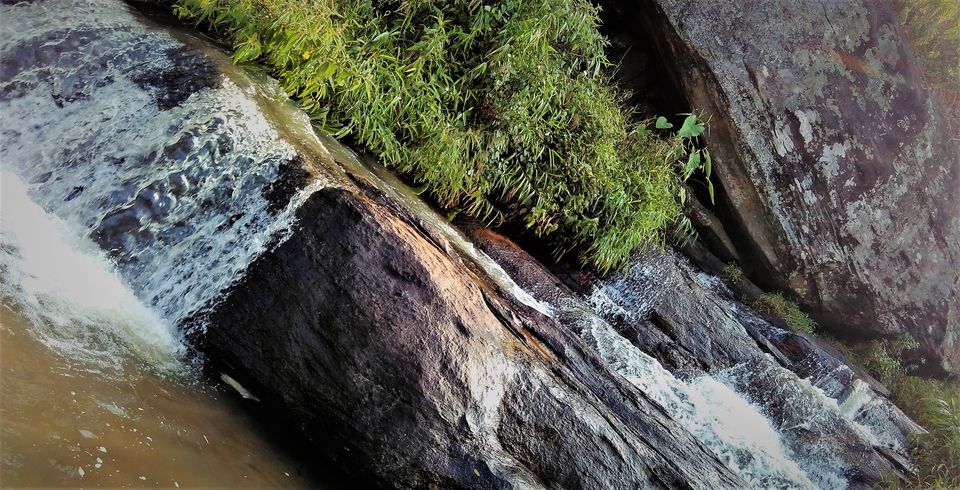 We can take bath here by standing under the water falls - get rid of body pain, head ache etc. naturally (have additional pair of clothes) and spend quality time here taking pics, playing with water etc.
On the way to this falls we saw various plantation. This is similar to the vegetable plantation visit in our itinerary of Marayoor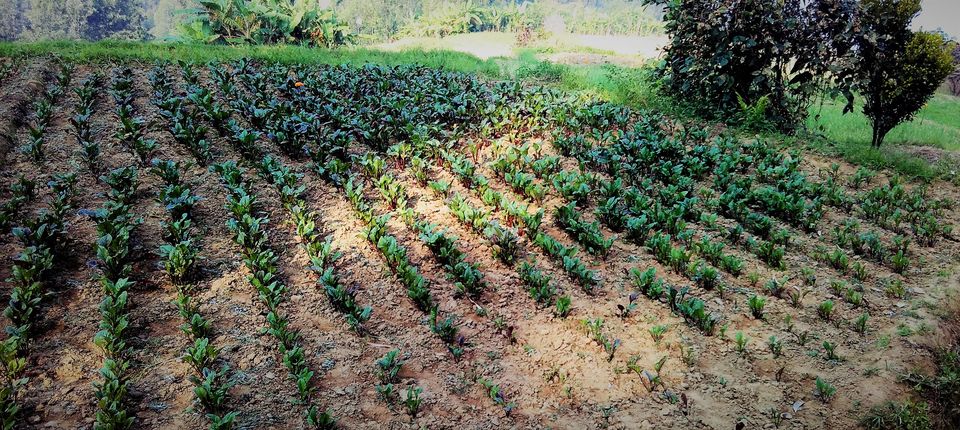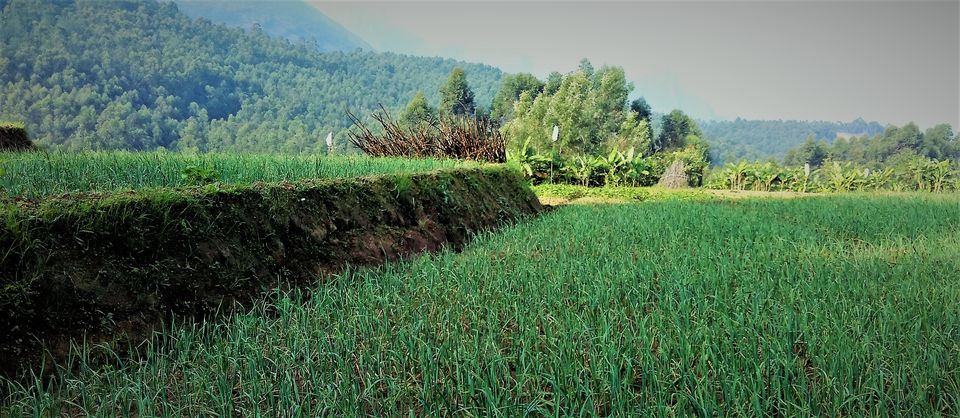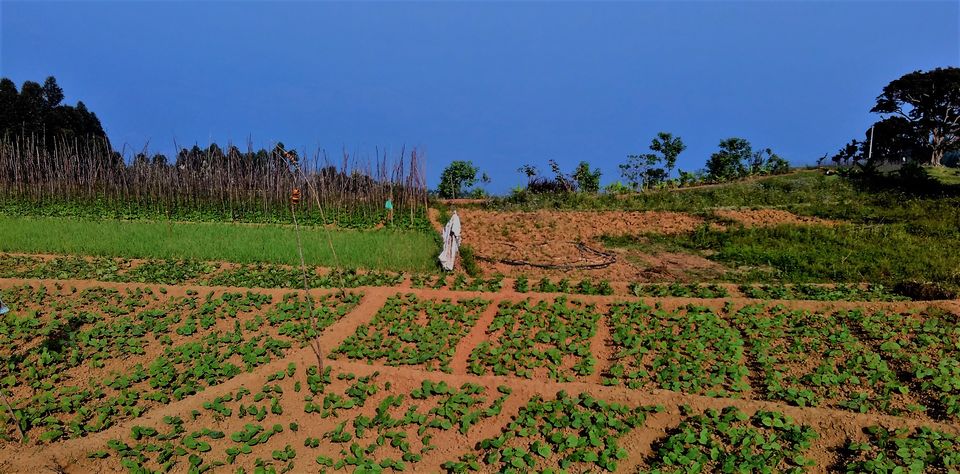 Its a quite small trek but consumes your energy in the morning (if you are here without having breakfast) - takes around 30 min to reach waterfalls one way from the sign board spot shown above
After this we proceeded to vegetable plantation at higher altitude
Consumed farm fresh carrots (20 bugs), coriander leaves bunch (50 bugs) for our selves which we could pluck it for ourselves before we left the place
We proceeded to fruit farm after the vegetable plantation visit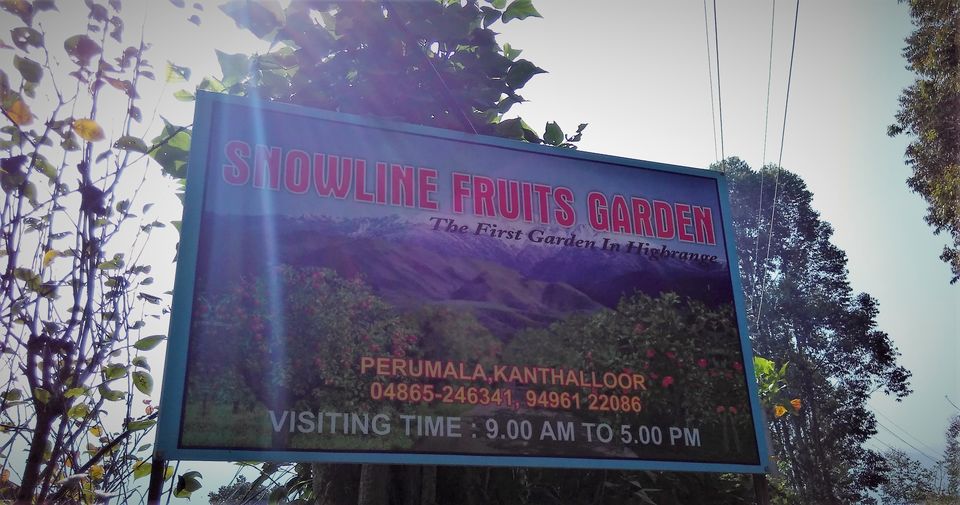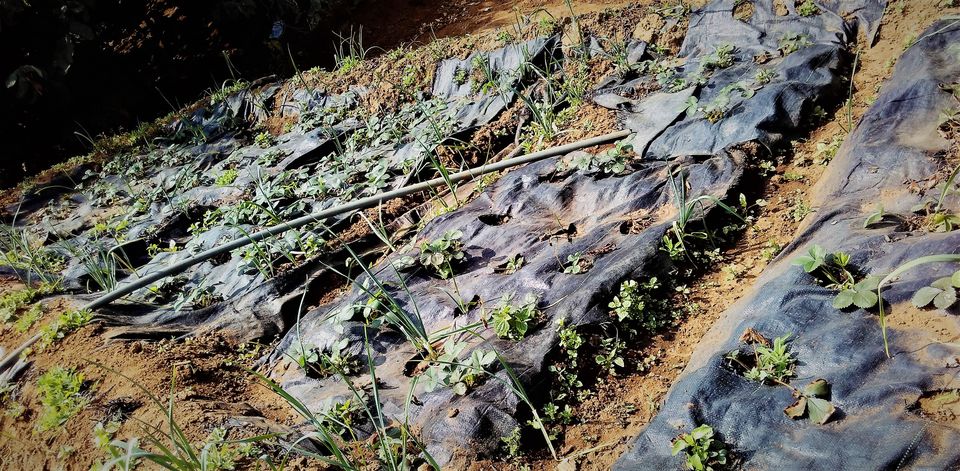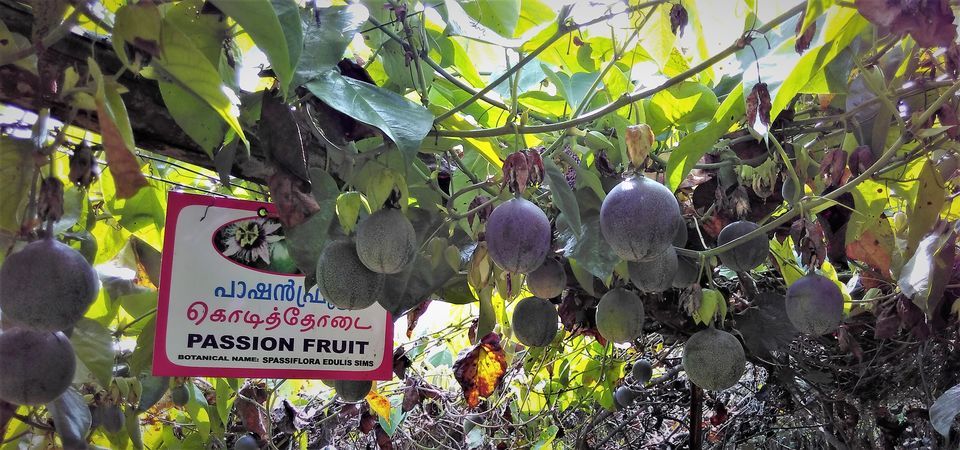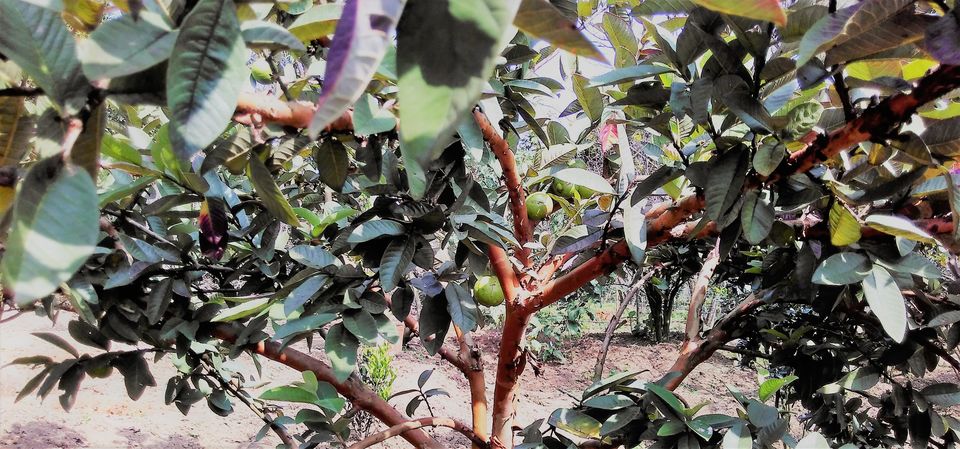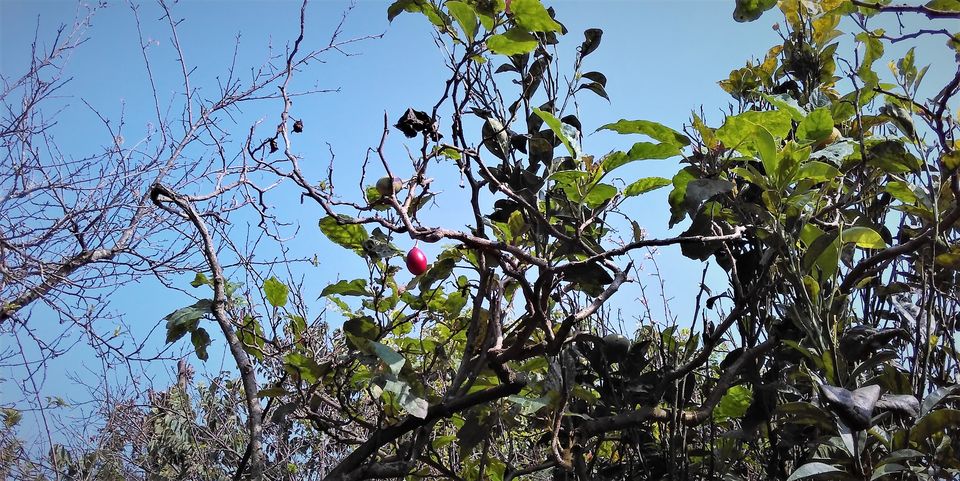 Various fruit plants and tress we saw here include apple, blackberry, orange, black sapota etc. since its not the season for these fruits, we could not actually see them
Had breakfast in a hotel on the way back from fruit plantation
Proceeded to lemon grass oil extract plant (small one though), worth watching it and saw the lemon grass, felt the fragrance by squeezing it a bit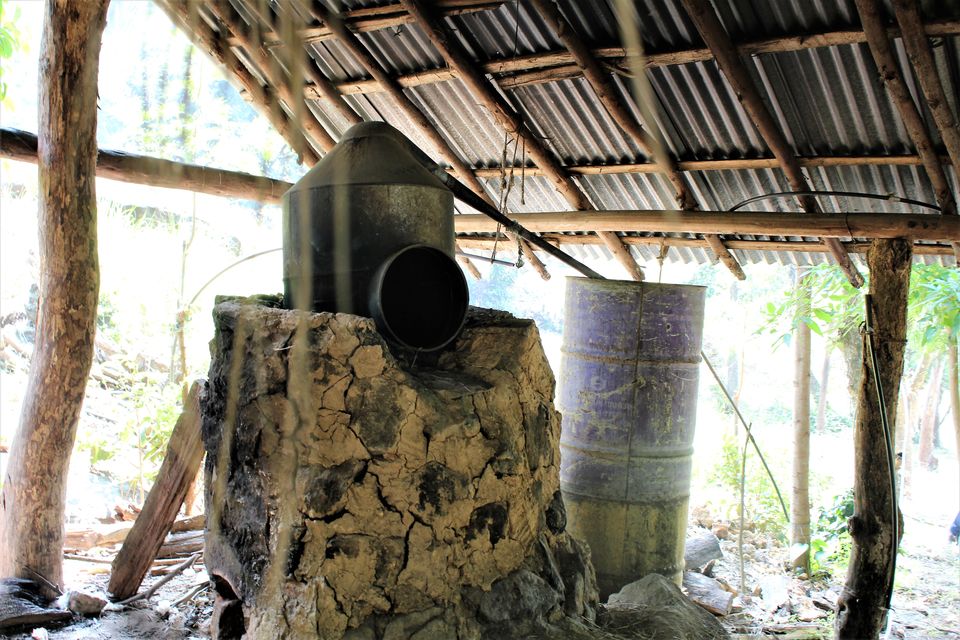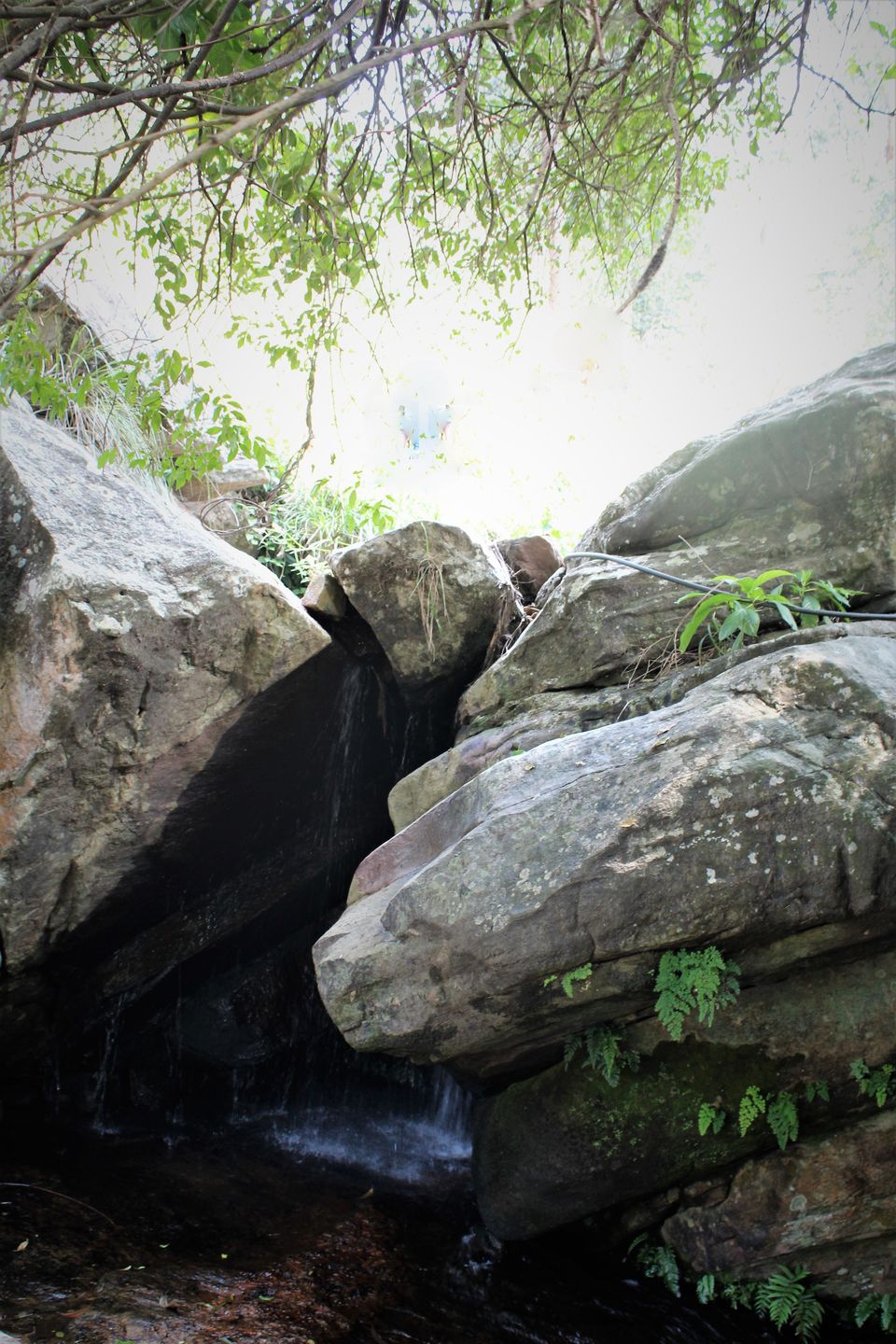 Then, we went on to Jaggery making plant (ale mane in Kannada) - it may not excite people of older generation of mine who have seen them in hundreds. But at least for me it was the first experience and was happy to see how jaggery is made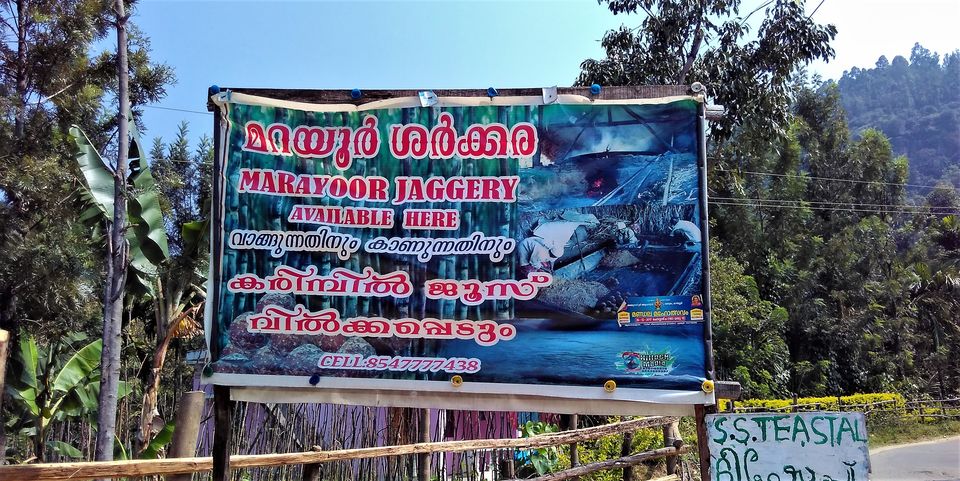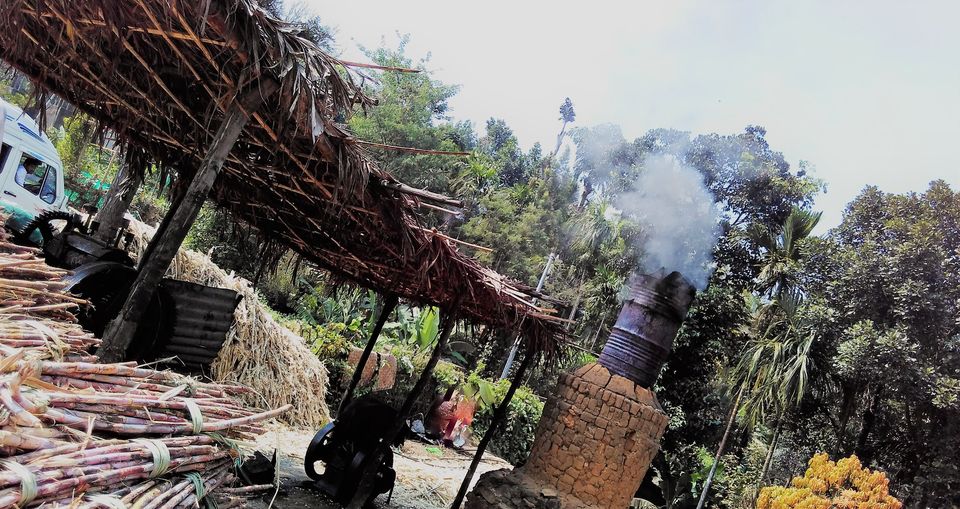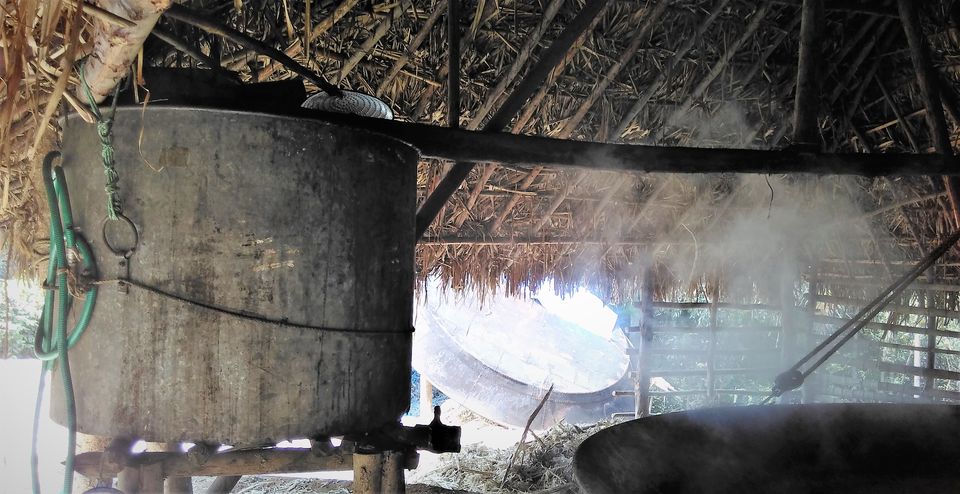 Fresh Jaggery is available to buy at 60 bugs per kg here and fresh sugar cane juice at 10 bugs per glass.
We headed towards Megalithic Dolmens (entry fee 10 per head) to wind up our first half of the program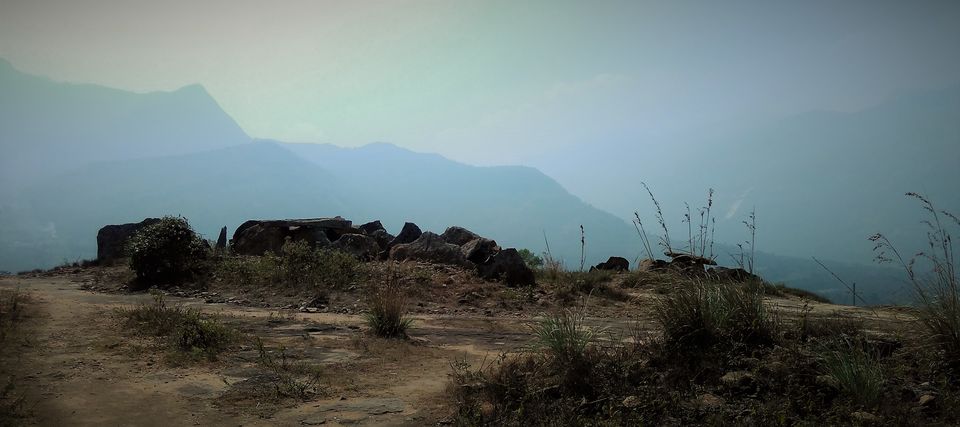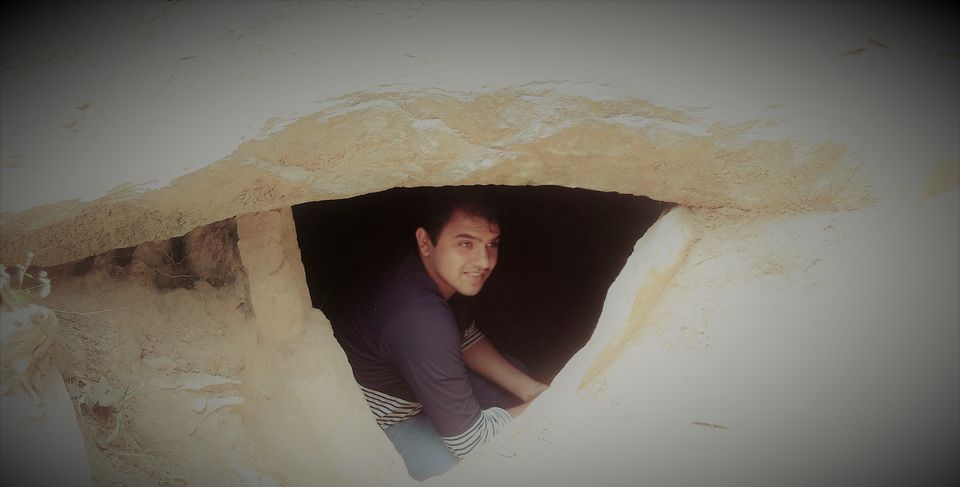 Due to tiredness we decided to skip the trek and visit the tea plantation and factory post lunch and bid bye to the second day
Talayar tea factory
As the plan changed, we had a light lunch and started towards tea factory. Monday being holiday for Kannan Devan tea factory situated in Munnar, we had to visit other tea factory in case we need to understand the process involved in making of tea.
So, our guide suggested Talayar tea factory which is situated between Marayoor and Munnar, we also planned to cover either Eravikulam National Park or Water falls that is on the way back from the tea factory, in case time permits.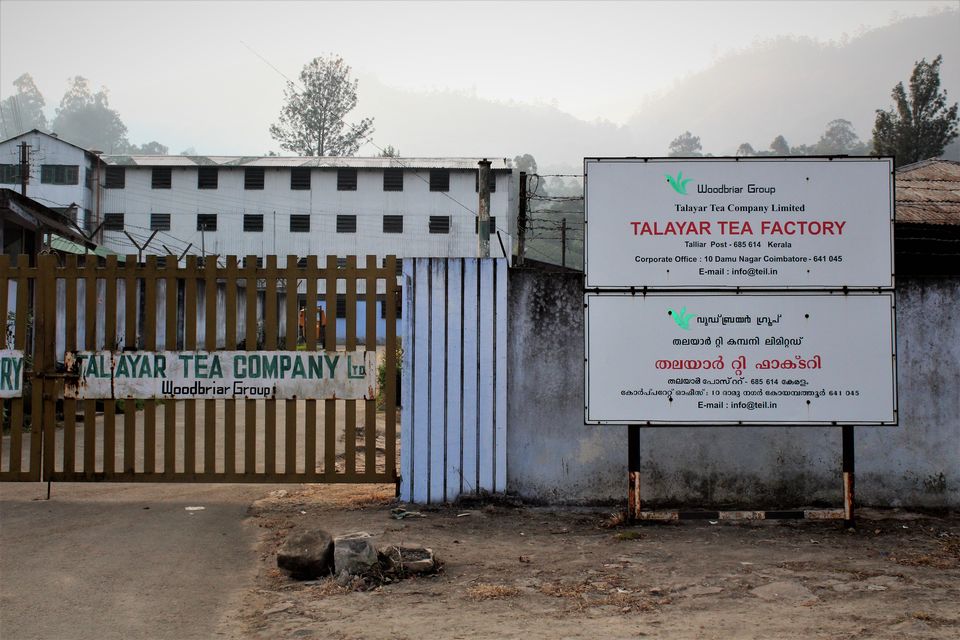 Day 3 - Munnar
Munnar city, as it is do not offer any attractions for the tourists except for the Kannan Devan tea factory which is withing city limits i.e. within 5 km range
So, here is the map that lists some major attractions of Munnar and its locality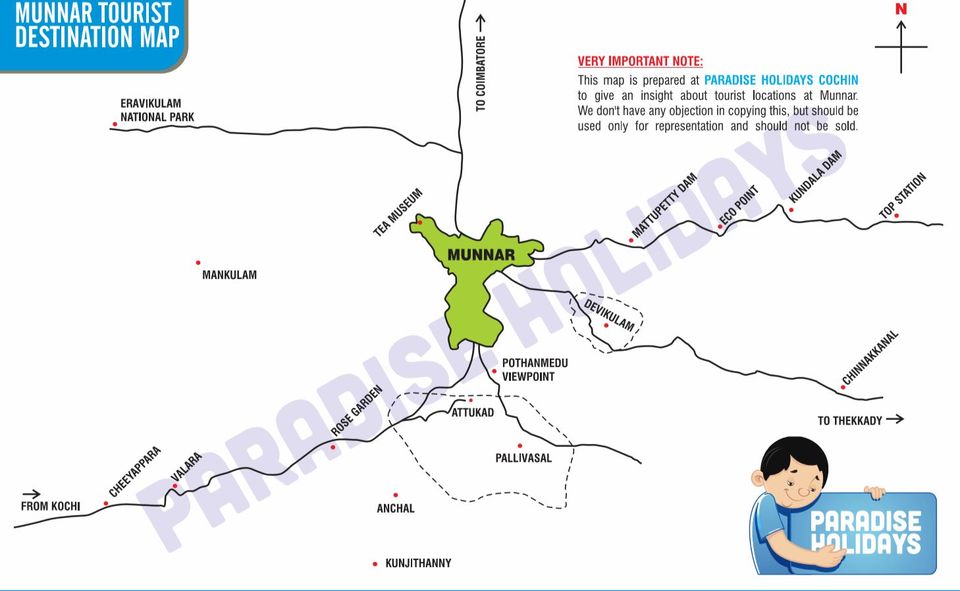 We paid Rs 100 per person as entrance fee and guide charges within the tea factory.
A person accompanied us and explained the process of tea powder preparation in detail. It involves various stages and was quite interesting know many general facts like below
- Finer the powder better the taste and less the powder required
- After the tea preparation, if the edges of the glass has somewhat red foam its of low quality tea and if it is somewhat white in color its better quality powder
- Difference in tea taste in spite of the tea powder preparation process being same is due to locality of tea plantation from where tea leaves are extracted, proportion of used material reused in next feed etc.
- A1 (top) Quality tea powder is never sold in India and it is always exported by most companies (was very sad and shocked to hear that the one who grows do not taste the best tea at all)
Overall it was nice to know some facts and see the tea powder extraction process. It took more than an hour to complete the round and come out.
We spent some time to take pics (lock/capture the moments) after the tea factory visit.
We realized that we cannot visit either national park nor water falls on the way back to Marayoor. So, planned to have chats in Marayoor in the evening
Hardly we can find the chat points in Marayoor, but with the hotel in charge help we could trace one and taste our chats there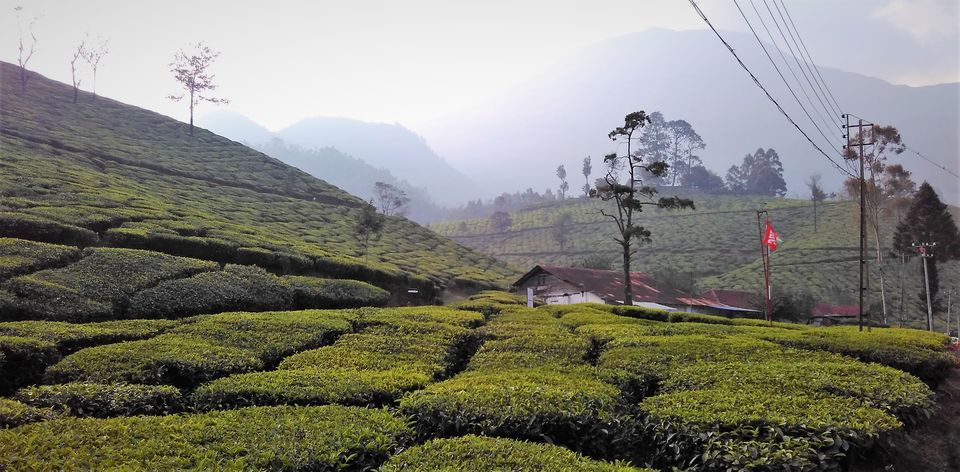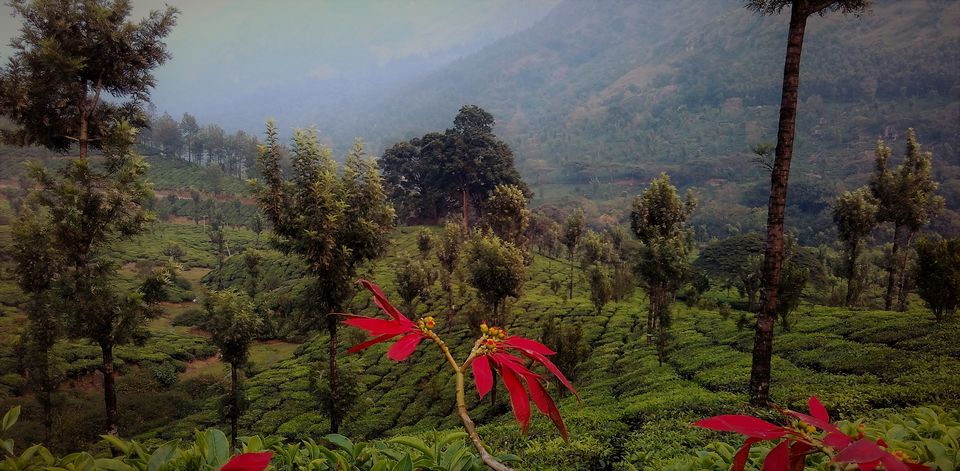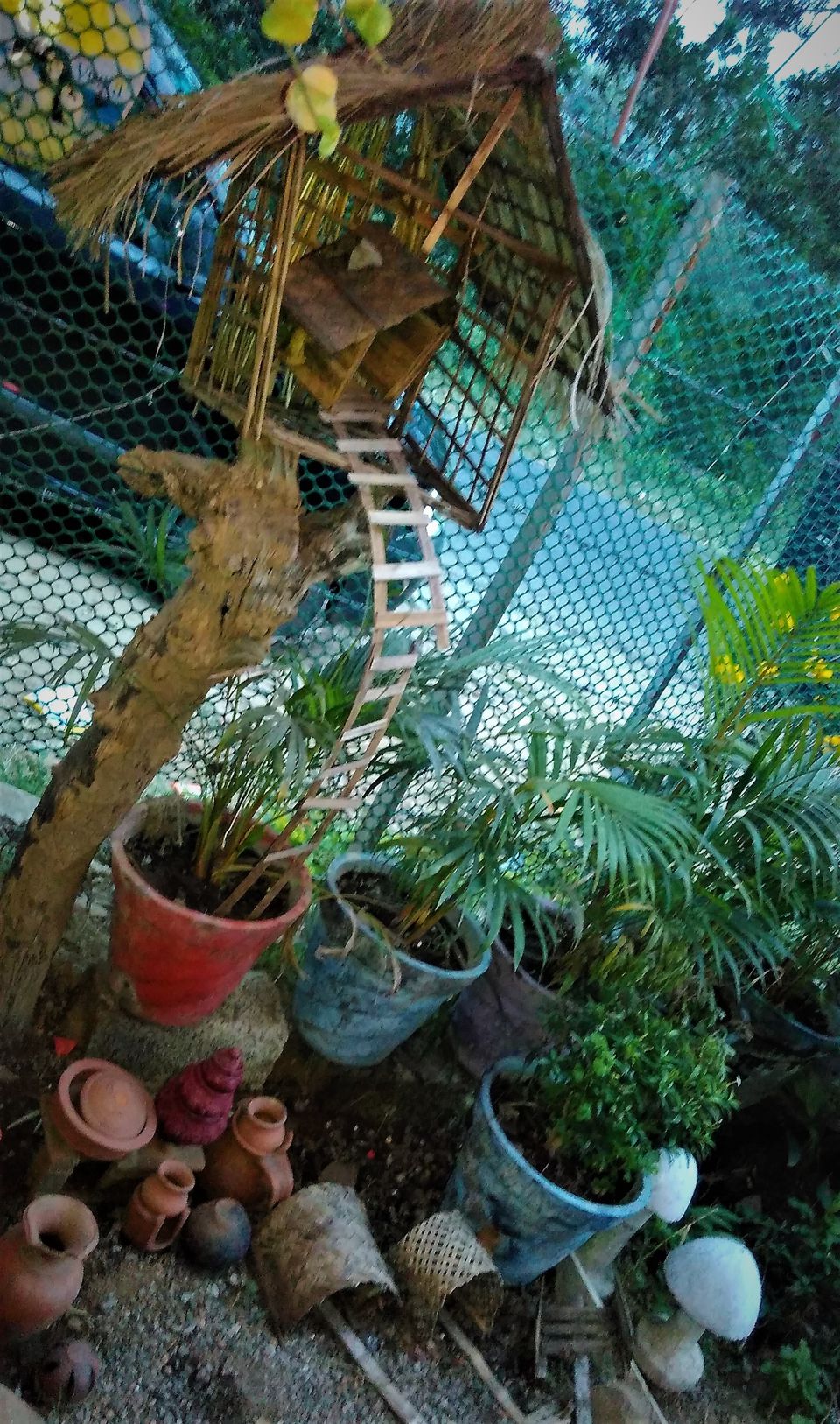 So, we decided to cover one stretch that contains more places starting from top station, Kundala dam, Eco point and Mattupetty dam in the first half of day 3. So that we can visit Eravikulam National Park and the falls way back to Marayoor post lunch.
Most of the attractions opens around 10 am in Munnar. On day 3, we started by 07 a.m. and started to drive towards top station.
On the way to top station, we took a tea break and had a delicious tea and bread omelet as a breakfast. You can never get a taste of few items if eaten other than road side, no hotels can beat that taste
Top Station
View points is all it has, there are 3 different view points and all are paid ones. All three are at different levels so that view captured in camera is different.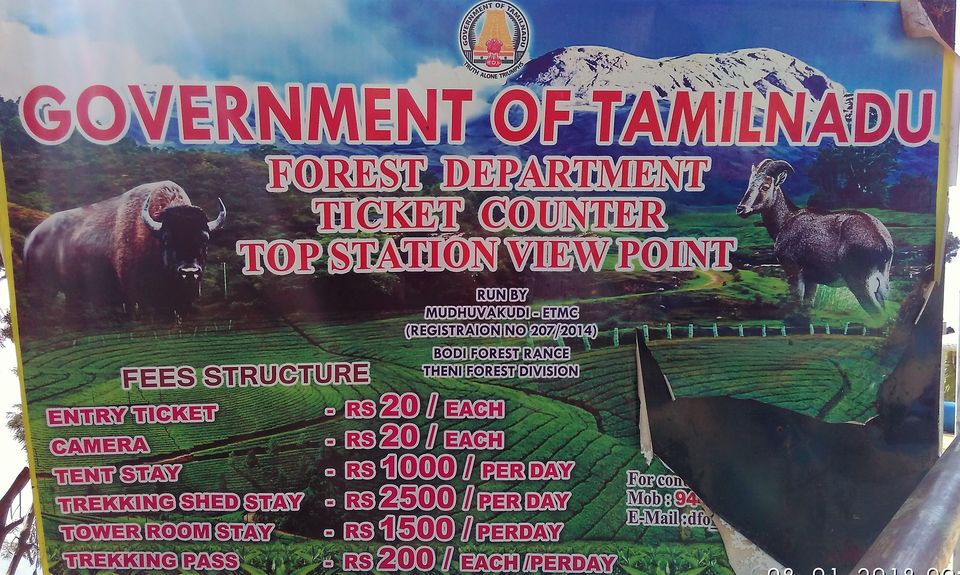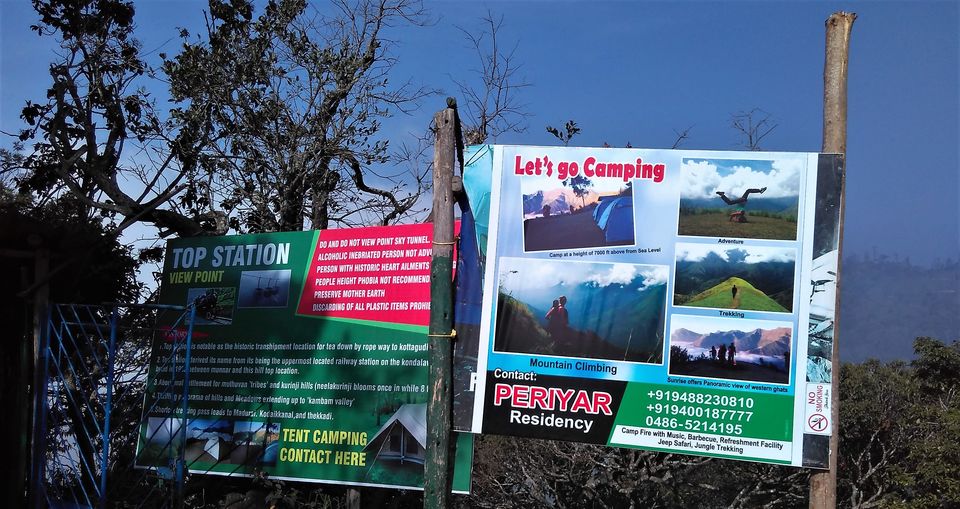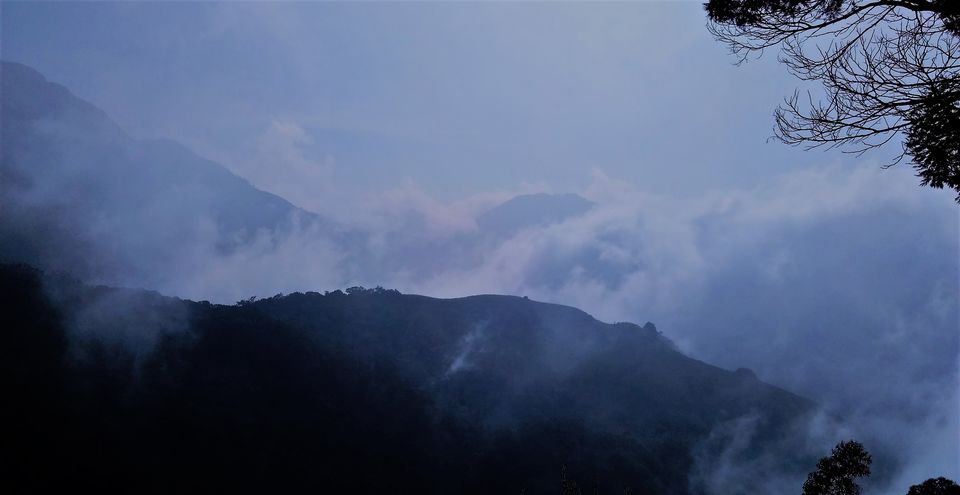 Day 4: Coimbatore (on the return back to Mysuru)
Last day we planned to start early and cover Coimbatore on the way back home. I believe our PM's visit that brought lot of popularity for the large Shiva statue set up in Isha Foundation, Coimbatore.
We had a mouth watering local food that includes - Ven pongal, Onion Uttappam, Ambode, Medu vada and onion dosa just before we took left in Coimbatore city to reach Isha foundation. Breakfast costed less than 200/- for 4 people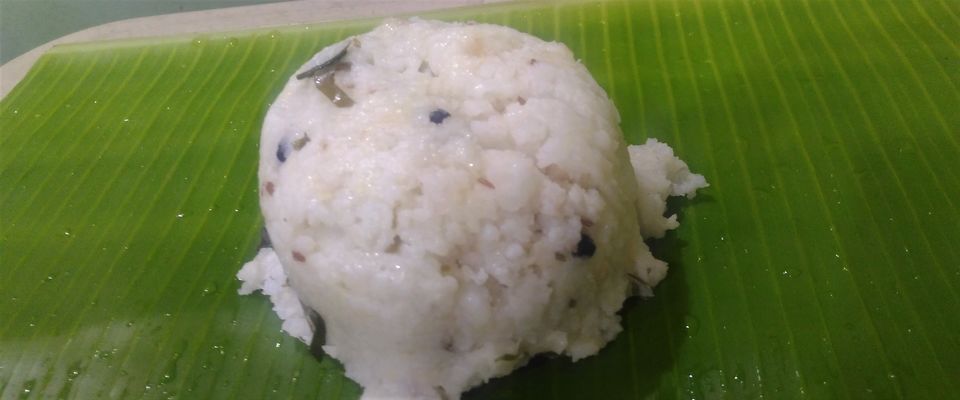 The home made chocolates here are the cheapest i found amongst all places i have inquired in Munnar for the same brand i.e. around 70/- per 250 grams i guess if i am not wrong (If you have plans to buy, get them here)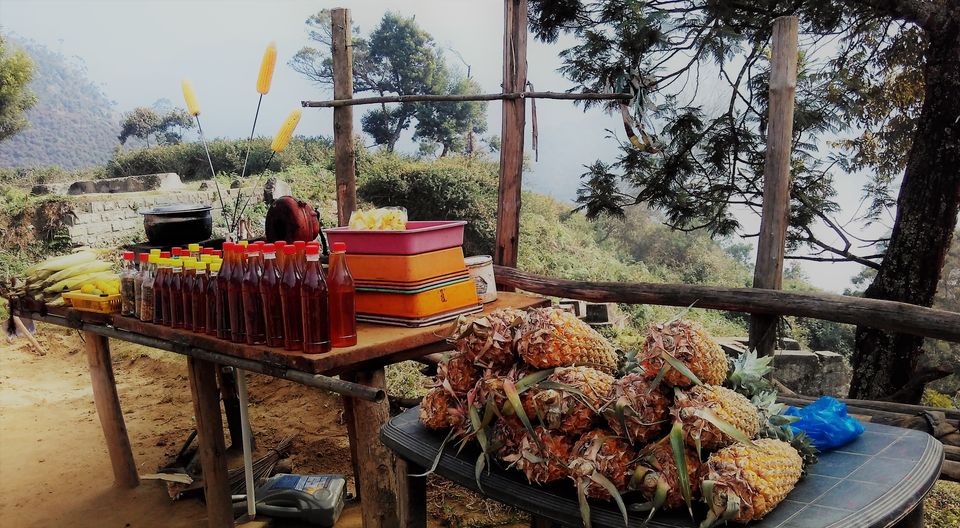 We moved towards Kundala Dam after viewing the nature from the view points in top station.
Kundala Dam
Nothing special i could notice about this, in fact we spent some time clicking the pics in midst of long tree found after walking down the dam towards the other side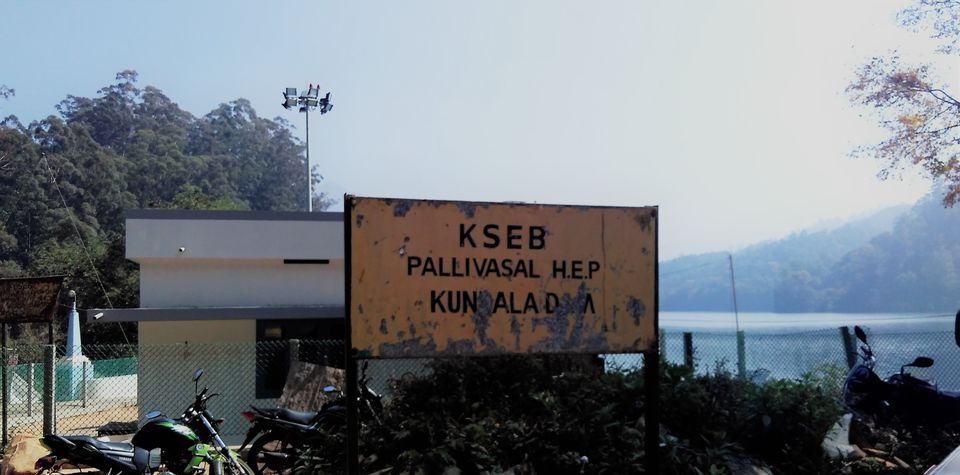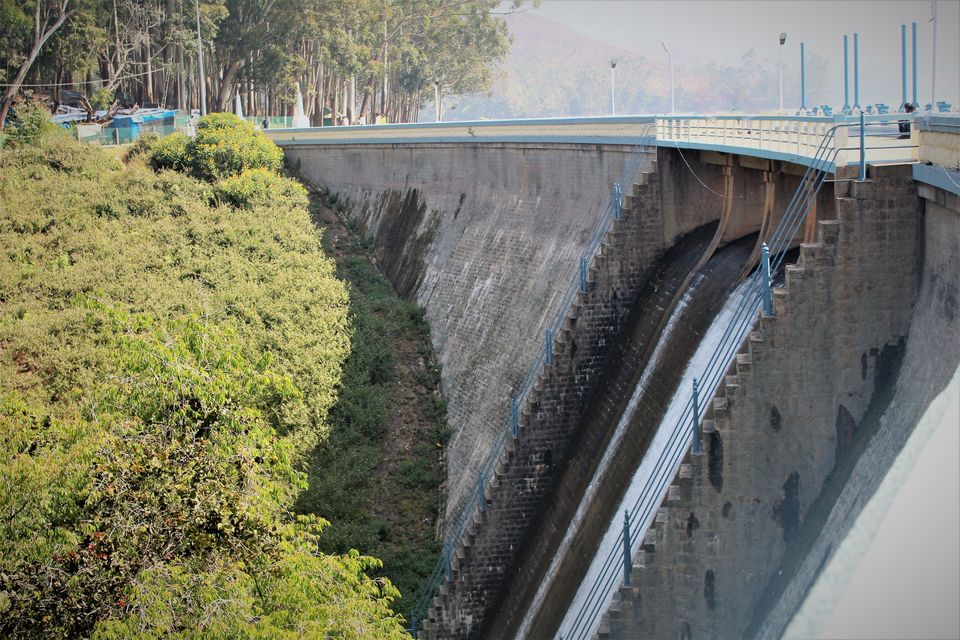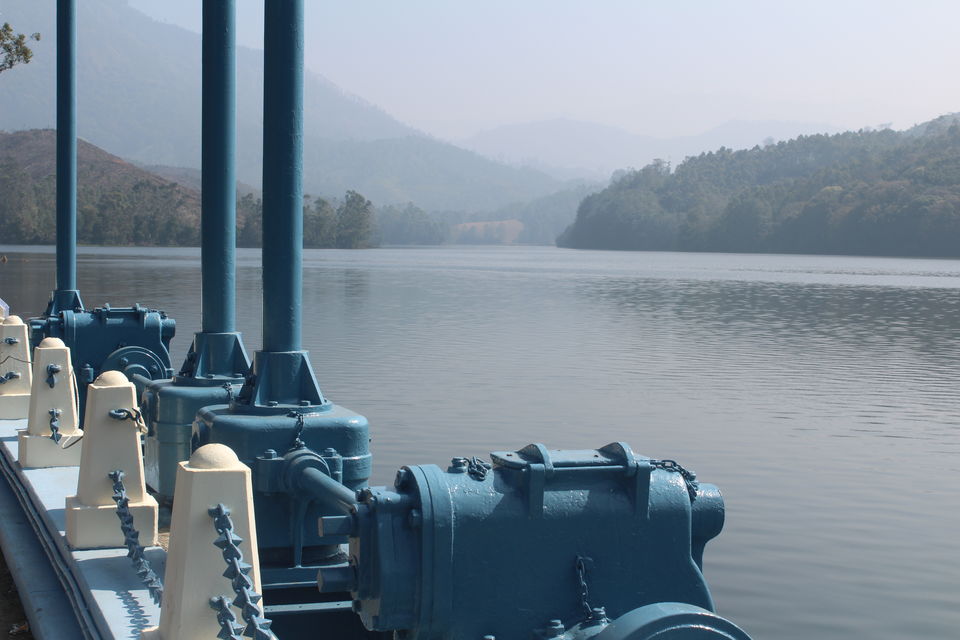 There is lot of shopping options available for the enthusiasts which include hand made soaps, home made chocolates, various flavors of wine, locally grown fresh fruits and vegetables are amongst the popular ones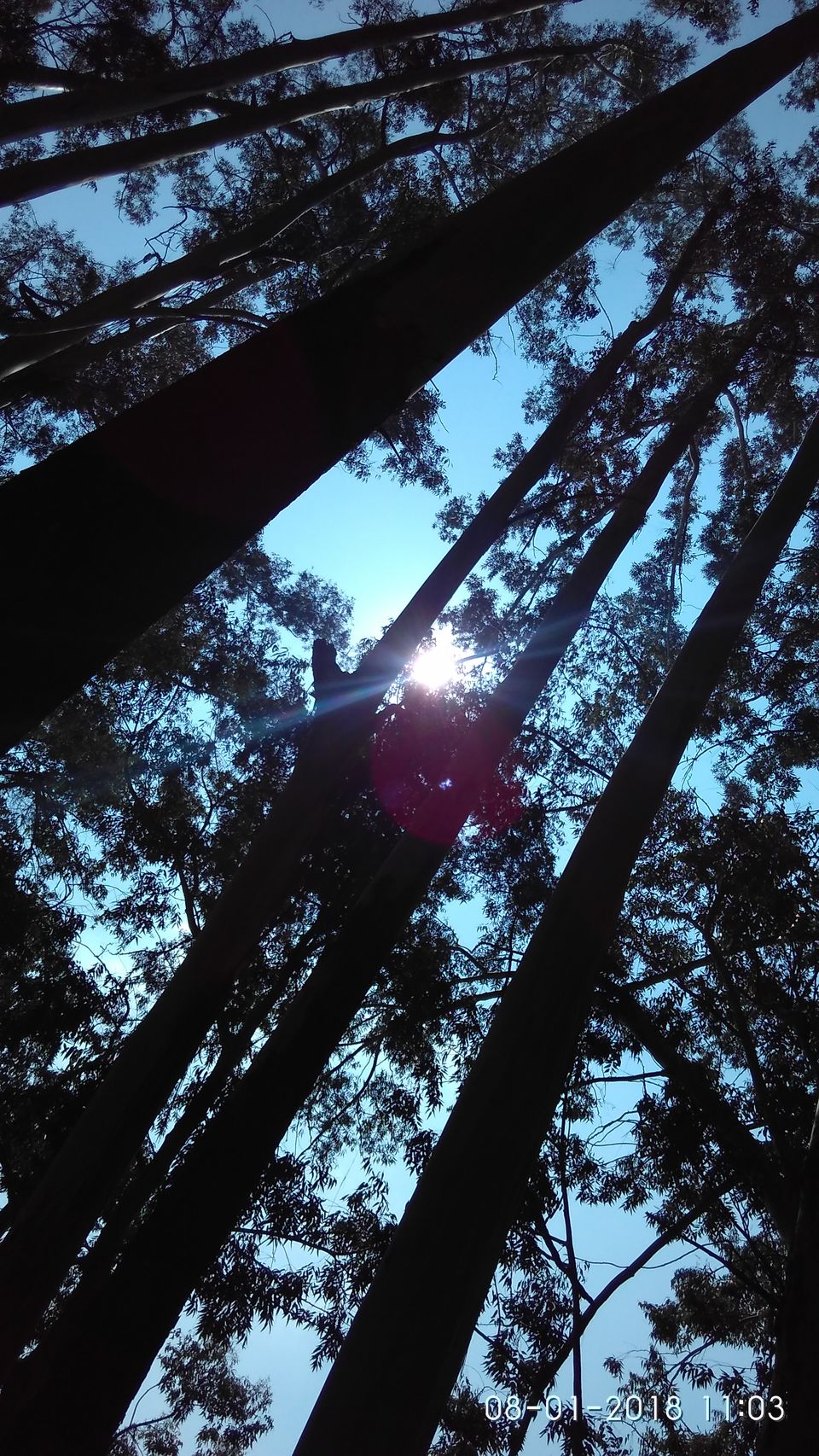 Echo point
It is one of the crowded destinations i noticed in Munnar, just based on the vehicles parked and people moving around we can guess that, it is one of the tourist attractions here
We spent almost 30 min here, i didn't hear any one trying to shout to hear the Echo (irony is - it is the echo point, i didn't believe until i saw a board nearby !)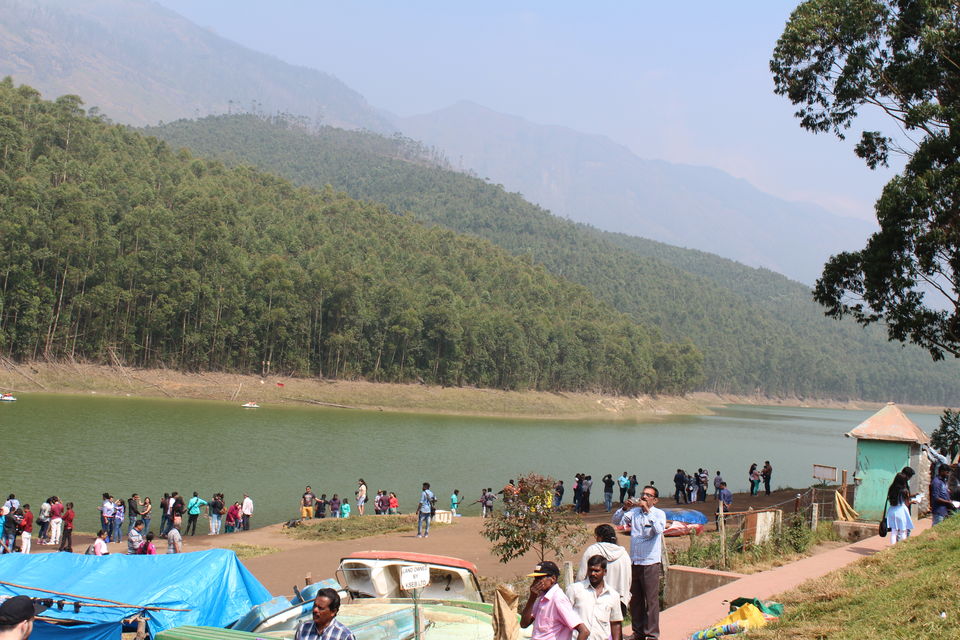 We bought ginger wine here, which was unique amongst all the shops we visited/inquired during the visit
There is a entry fee here and the option to do boating as well. That includes 4 people peddle boating, 2 people peddle boating etc.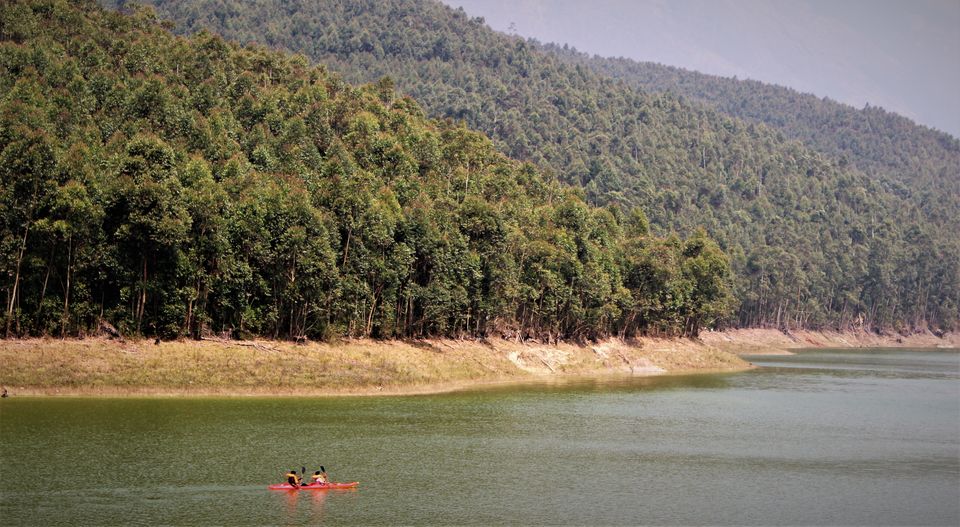 Mattupetty Dam
Though we didn't stop to visit this place, it is one of the attractions listed by many visitors to Munnar. May be since, it is on the way back to Munnar city its good to visit once.
We reached back to Munnar City and purchased few chocolates for return. It is quite difficult to get parking for tourist vehicles here as we see 'No Parking' board in most of roads.
We decided to cover Eravikulam National Park and the waterfalls on the way back to Marayoor on day 3
Eravikulam National Park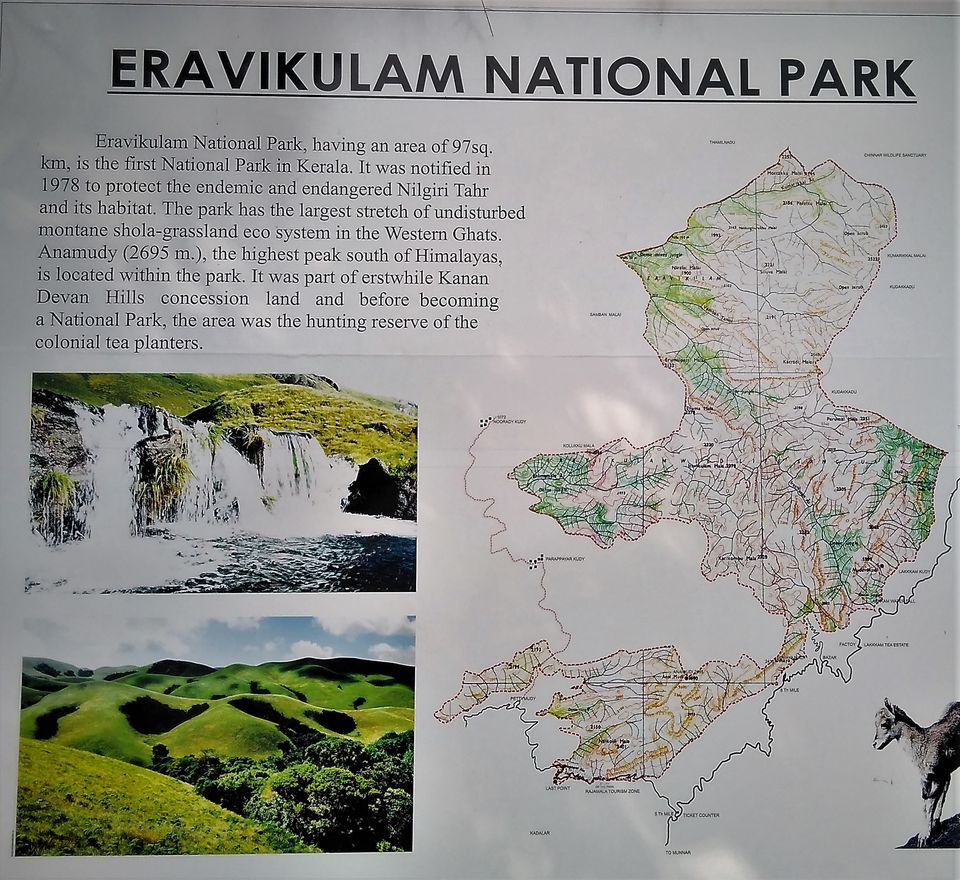 Its is quite famous because of Kurinji (Neelakurinji) flowers that blossom once in 12 years and it turns this national park to appear in blue (may be light purple). This year August to October is the time to visit this place to witness the mesmerizing views.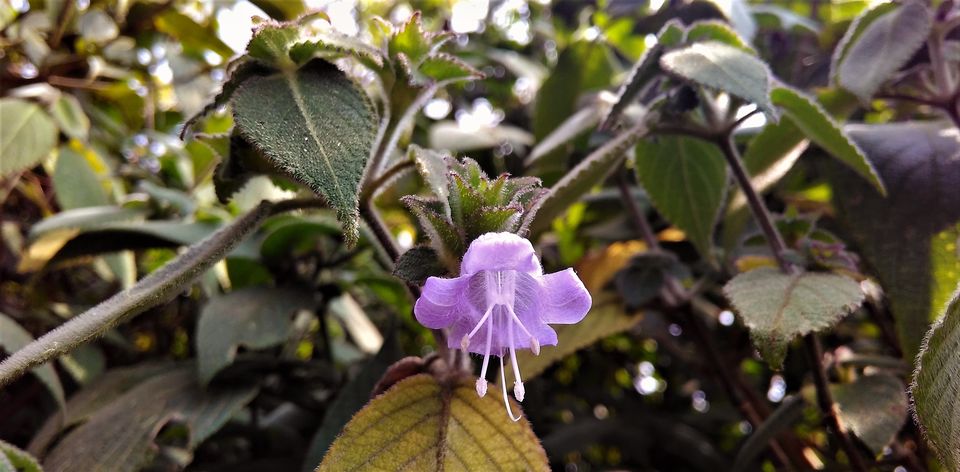 Otherwise we realized its one of the flop idea to include this in our itinerary. We could hardly find the below during our walk in national park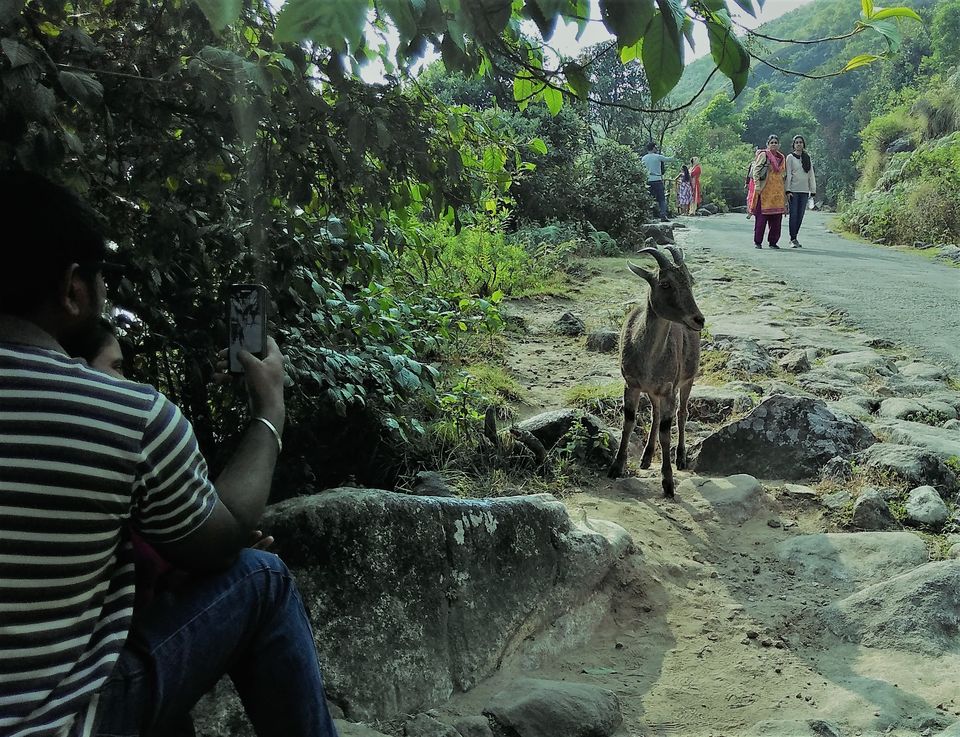 Its is quite costly (bus fare and entry fee) as we need to reach the top point in their bus only, views and ride is worth though, going through the national park at the top is a waste activity I believe.
Lakkam waterfalls
After this we rushed towards Lakkam waterfalls, as the entry to falls closes by 05:30 in the evening. This too had entry fee of around 10 or 15/-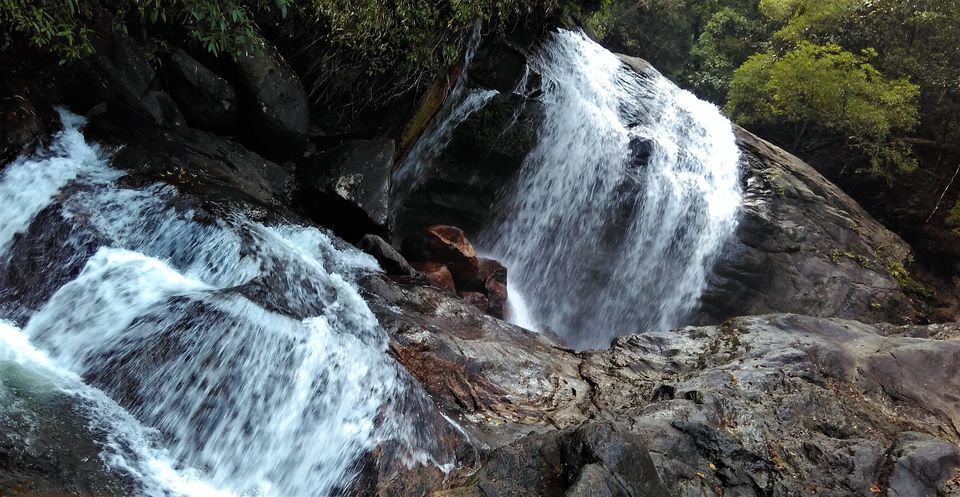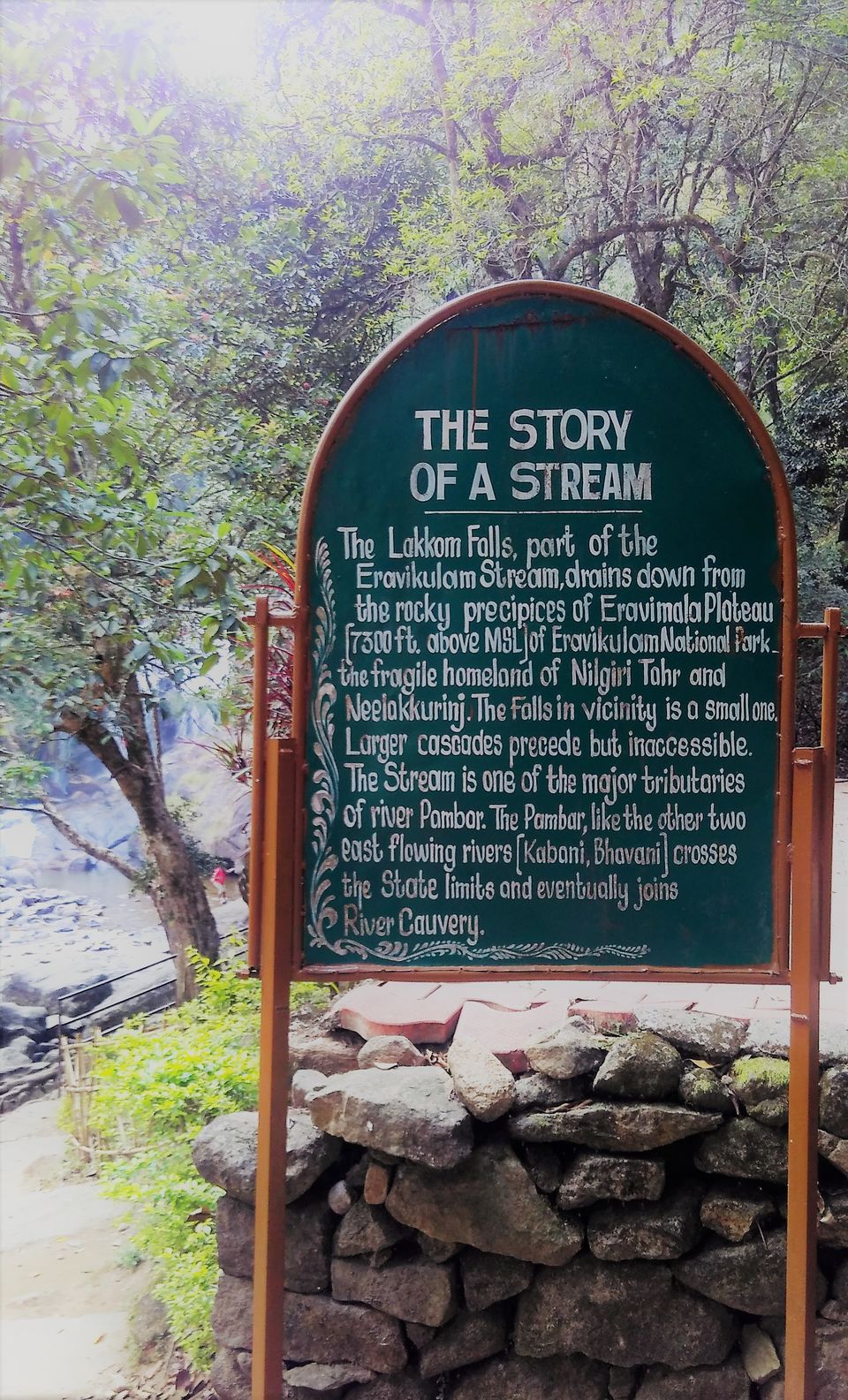 It is worth spending more time here than the time we spent in Eravikulam national park.
We can take bath as well here, good spot to take pics, bath and enjoy the nature. It relieves all body pain if we take bath here in fresh water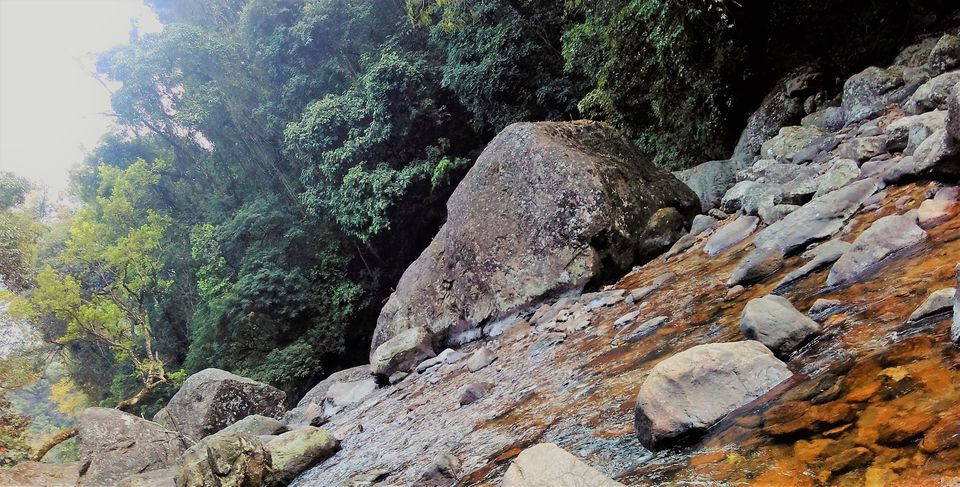 After quality time spent in the falls, we returned back to Marayoor for the dinner and rest saying bye to day 3 and Munnar.
The locality (Isha foundation, Yoga center Coimbatore) here requires minimum of 2 hours to covers the entire ashram
Since, my friend is the lone person to drive, we decided to reach Mysuru before it gets dark and skipped all other except watching large Adiyogi Shiva statue. Its really looks good, black stone built statue impresses everyone in its own way.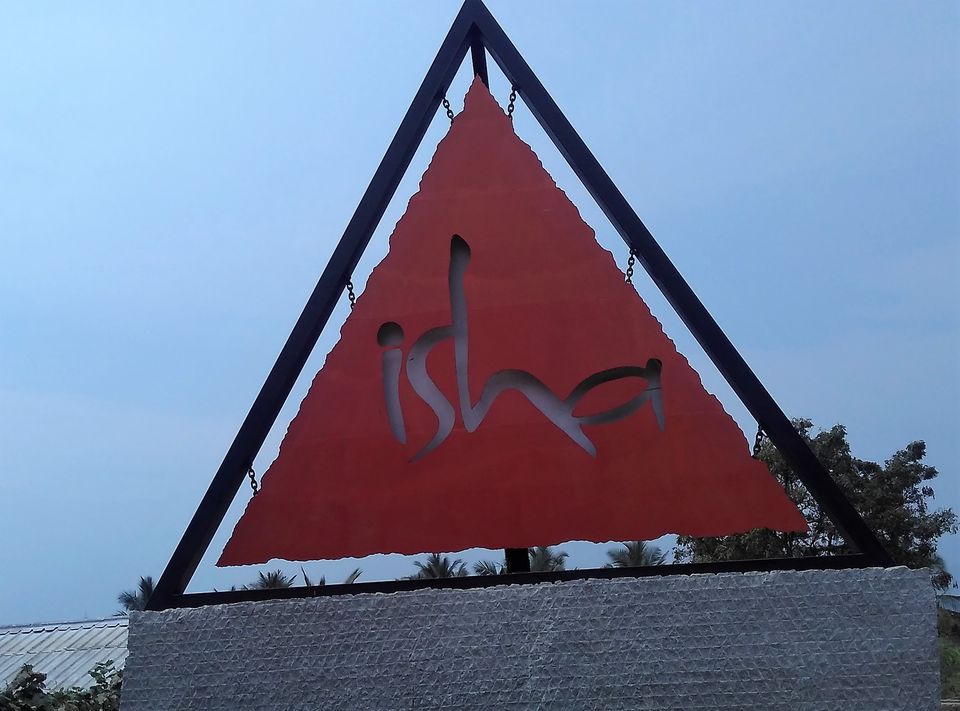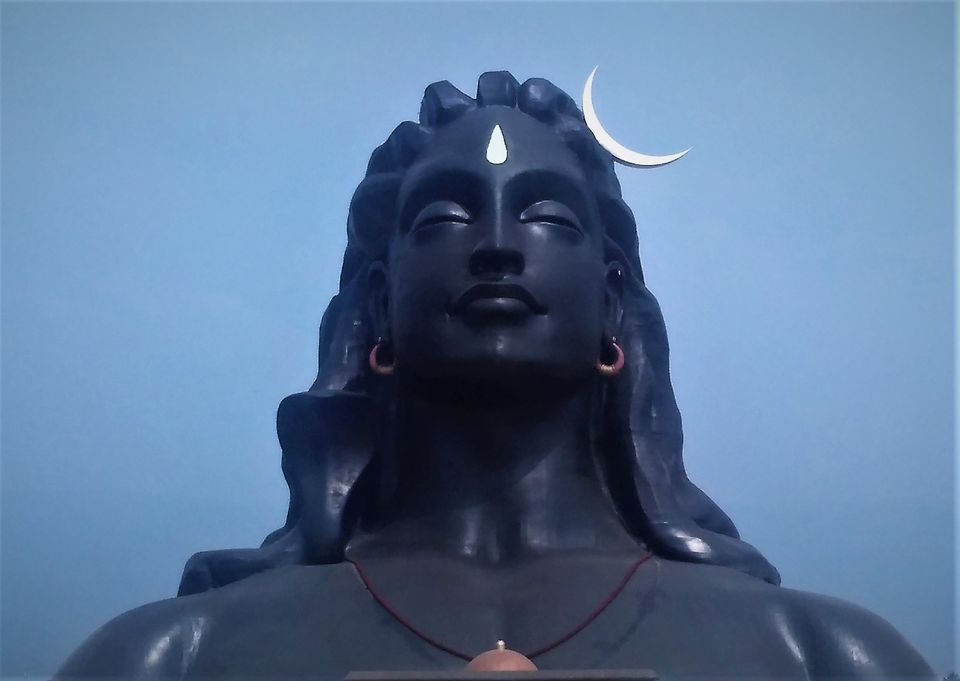 We had a cool millet malt (kept in mud pots) served along with curd on the road side along with boti and curd chilly as sides for it. It was yummy and light on our pockets as well. A scenic view from the road side shop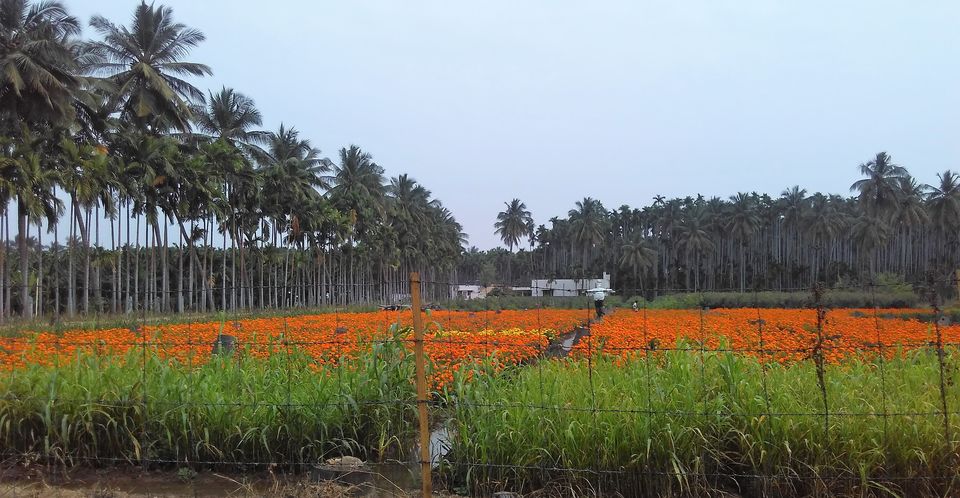 We will get to drive through the hair pin curves stretch (a challenge for every driver, especially the lorry drives who will be driving heavy weight lorries in this stretch) on the way back after Coimbatore
We had another break in between after the rustic drive in the curves to have some tender coconut water (natural source of energy and the one fulfills our thirst in long drives specially)
Reached home safe at Mysuru, freshened up before we left to Bengaluru by non stop bus. On the way back to Bengaluru, all 4 days were flashing in front of our eyes and was really difficult to leave the nature and come to silicon city for work.
With no option left, had to return back to Bengaluru with heavy heart after having enjoyed the long weekend with friends. Nevertheless, carried memorable moments in heart that we can cherish till the end of our lives.
For any queries feel free to comment below and i would be more than happy to share the information i have with you.
Frequent searches leading to this page:-
Kerala Tourism Packages Honeymoon, Kerala Tourism Packages For Family, Top Kerala Tour Packages With Price, Best Kerala Tour Packages For Couple With Price, Kerala Tour Packages 3 Nights 4 Days Price, Best Kerala Tour Packages With Price From Delhi, Kerala Tourism Best Places To Visit