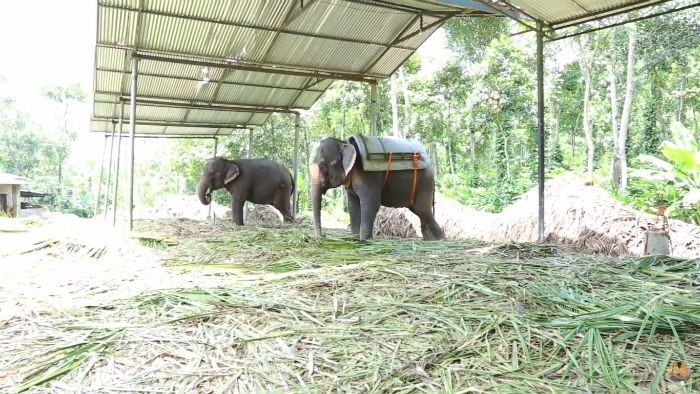 Exotic cardamom valleys, beautiful tea gardens, and marvelous meadows are just a few to mention when it comes to Kumily. This small but vibrant town of Kerala bordering to Tamil Nadu is one of the major attractions due to its closeness to Thekkady, Cumbum, and Kuttikkanam.
Kumily is a major tourist destination of Kerala and a hub for spice traders. The cardamom hills of Kumily attracts hundreds and thousands of tourists every month. Periyar National Park that offers plentiful opportunities to get a step close to wildlife including the Great Indian Tigers, Asiatic Elephants, Indian Wild Bisons, Gaurs, Barking Deers, and Mouse Deers, has its Tourists Information Center at Kumily, just 3 kilometers from Thekkady.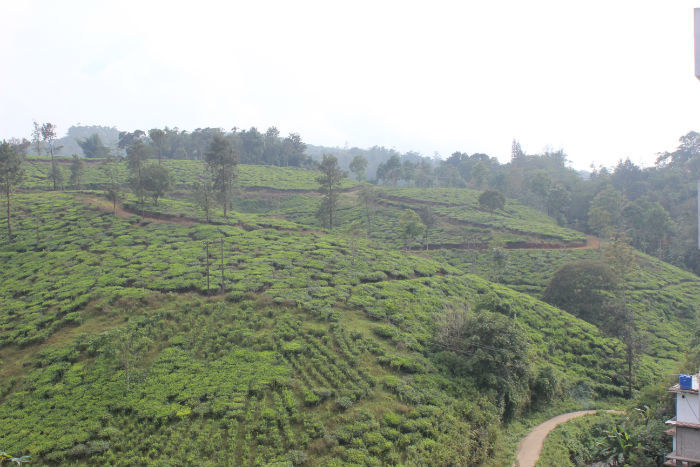 For adventure lovers, Kumily and Thekkady combinely offers a wide range of opportunities. One can have a leisurely walk in the spice gardens of Kumily or trek the spice growing hills around the small town. Looking for a bit more challenging activities? Try a jungle walk in the periyar tiger reserve or an elephant safari in the forest. You can also enjoy a tented camp organized by the Forest Department of Kerala. Any activities that you wish to do in the national park can be booked in advance from their website.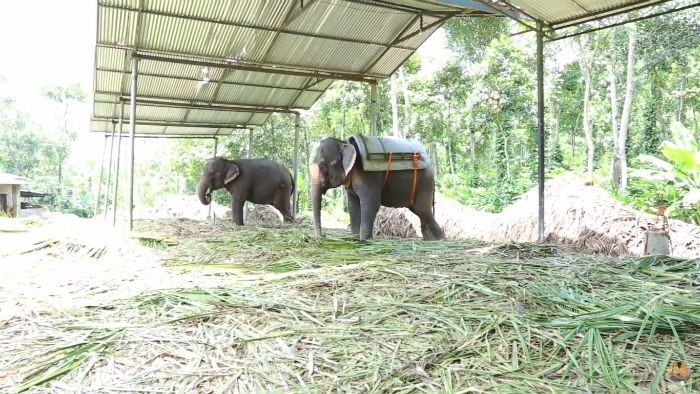 Apart from the national park, Kumily is also famous for its lively spice market. The spices that you can find in the shops of Kumily are worth a purchase. It was these spices that attracted Europeans and Arabs to India, several centuries back. A walk on the spice scented roads Kumily can tickle your senses to at least try a few spice flavored chocolates.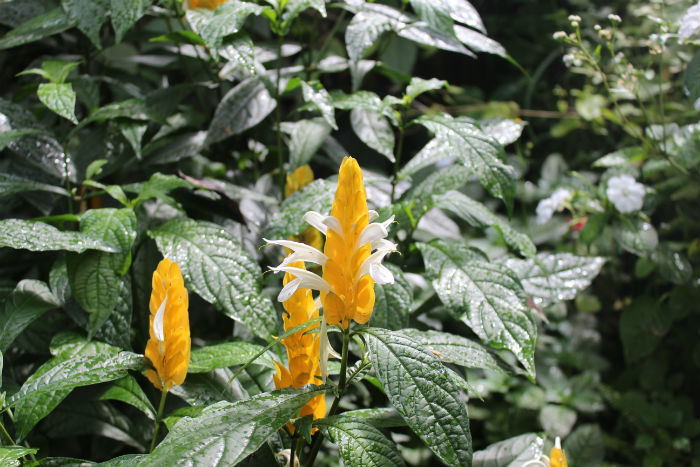 If you are done with the shopping of speciality teas, variety of coffees, and traditional pickles of Kerala, walk into some of the craft vendors to find jute and bamboo products. You can also find pure essential oils made from jungle flowers, sandalwood, lemongrass, and many more.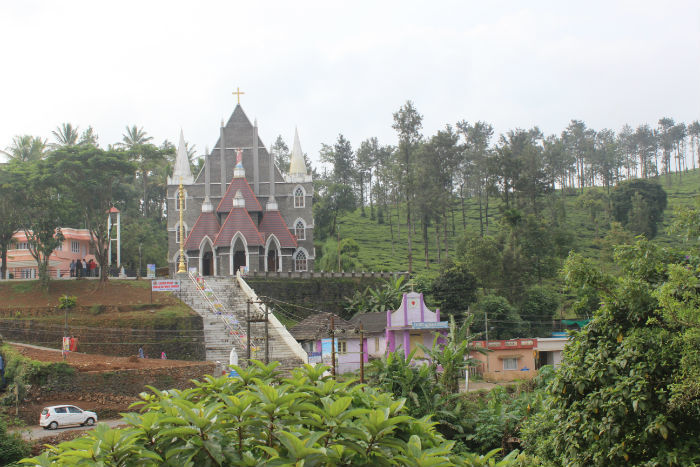 Take a walk to Kadathanadan Kalari Center to watch and learn the flexible moves of aesthetic martial artists of Kerala. If Kathakali is an art form that you must watch during your tour through Kerala, Kalaripayattu is India's famous martial art from God's own country. The performance in a specially designed gallery can be watched with a prior booking from the center.
Nearby attractions to visit (excluding Thekkady)


Situated close to the Periyar Wildlife Reserve is beautiful picnic spot. The place is popular for pepper, cardamom, and coffee plantations. While visiting Murikkady, a nearby attraction is Elephant junction. You can have a wonderful experience of riding an elephant for 30 minutes to 60 minutes. Most hotels in Kumily can make this arrangement, if you communicate your interest with them. These well-trained elephants will take you through the lush green meadows and spice gardens. The experience in and around Murikkady is something that most travelers would love to cherish for ever.
A very scenic yet serene little town on the banks of river Periyar is renowned for its spice plantations, especially tea plantations. An adorable experience in the villages of Vandiperiyar would be exploring the rose gardens and tea plantations during a misty morning on foot. During the season of oranges, join the farmers of Vandiperiyar in collecting the fruits and segregating them for sale. Love watching birds? Grab your binoculars and hide behind the bushes to watch some of the birds which are endemic to this region. The crooked roads from Kumily can take up to 40 minutes for covering a distance of 15 kilometers.
On the eastern hills of idukki district in Kerala lies the beauty of sky-high peaks and irresistible valleys. Betwixt lush green hummocks and high rolling mountains, Ramakkalmedu is an excellent picnic spot that you can access by road from Kumily. The place earned its name from a famous folk tale which says that the Hindu God Rama set his foot on a rock here. Ramakkalmedu is located at a distance of 42 kilometers from Kumily.


Overlooking incredible view of the plains of Tamil Nadu and gushing waterfalls, Chellarkovil is an ideal picnic spot from Kumily. The lush green hillocks and the exotic gorges make tranquil little village rare and palpable. Walk until the God's own balcony in Chellarkovil to get a stunning wide of sunrise and sunset using the telescope that is fixed in the area. The village is accessible by road from Kumily at a distance of 16 kilometers.


On the high mountains of Western Ghats in Idukki district of Kerala lies the serene and alluring village, Vandanmedu. The valleys of Vandanmedu are special for cardamom plantations and tea plantations. While a majority of this balmy village is wrapped under lush green forest and harsh mountains, Vandanmedu has a few pepper gardens and coffee plantations too. Vandanmedu is 22 kilometers away from Kumily and can only be accessed by road.


Cumbum or Kambam is a lively town in Tamil Nadu surrounded by Thekkady hills and Varusanadu hills. The grape farms of Cumbum and the flower gardens that grow marigold are spectacular and worth visiting. Cumbum is 23 kilometers away from Kumily.
7. The Spring Valley Mountain
Locally famous as Kurishumala, the Spring Valley Mountain is an astonishing hillock overlooking the Periyar National Park. Spring Valley provides uncomparable opportunities for trekking and spice walks.
How to Reach Kumily?
The nearest airport for Kumily is Cochin International Airport at a distance of 147 kilometers. There are roads connecting between the airport and Kumily via Mundakkayam. Mundakkayam is a major midtown between Kumily and Kochi. Kottayam Railway Station, the nearest railway station, is 107 kilometers away from Kumily.
Where to Stay in Kumily?
Resorts in and around Kumily are famous for their celestial beauty. Planted close to nature with marvelous landscapes, Kumily resorts will please you with their fervor. Kumily offers a wide range of accommodation facilities from the budget lodges and economic hotels to the luxurious resorts and five start hotels. Planning to stay in a tree house? Just drive to Kumily and enjoy your stay on the trees above the ground.
Frequent searches leading to this page:-
Cochin packages Kerala, Kerala tour packages 2 nights 3 days, Kerala government tourism packages, Kerala tour packages for family, cheap honeymoon package in Kerala, Kerala tour packages with price from Mumbai